We may earn income from links in this post. Please read this Disclosure for details.
Sweet date syrup, lamb baked in wild rosemary and aromatic olive oil are just the start of the unexpectedly rich food scene in Israel's Negev Desert.
The Negev Desert in southern Israel is an astounding site.
Here you'll find drifting purple, black, red and gold sand and the Makhtesh Ramon, an unearthly and geologically unique crater with hills of strange-looking black prismatic rock and pipe-shaped formations.
Hiking the primal land and exploring the crater in open jeep tours is a favourite Israeli pastime.
I too, love outings in this southern region, driving along Route 40 before setting out on treks with only slightly intimidating ibex wandering around me.
Great Reasons to Visit the Negev Desert
But during my most recent visit, I discovered that the Negev is also an incredible culinary destination.
In addition to its epic landscape, it's home to a thriving food scene of creative farm-to-table restaurants and food producers.
And wine tastings.
The Nabateans who crossed the Negev on the Spice Route — an ancient caravan path stretching from Arabia to the Mediterranean — figured out how to grow grapes in the desert.
They kept their winemaking techniques and their clay cisterns hidden, although archeologists occasionally unearth the vessels.
New wine makers are equally innovative.
Indeed, the Negev is home to some of Israel's most progressive farm and food producing technologies, including water-saving drip irrigation.
These artisan farmers, winemakers, cheese crafters and restaurant owners all have fascinating stories to share along with their food.
The opportunity to sample Israeli food is one of the top reasons to visit Israel. To get a taste of the incredible range of regional cuisine in Negev, be sure to add these must-try restaurants and culinary experiences to your travel itinerary when visiting southern Israel and the Negev Desert.
Contents of this Food Guide to the Negev Desert
1. Discover Gourmet Vegetarian Cuisine at Succah in the Desert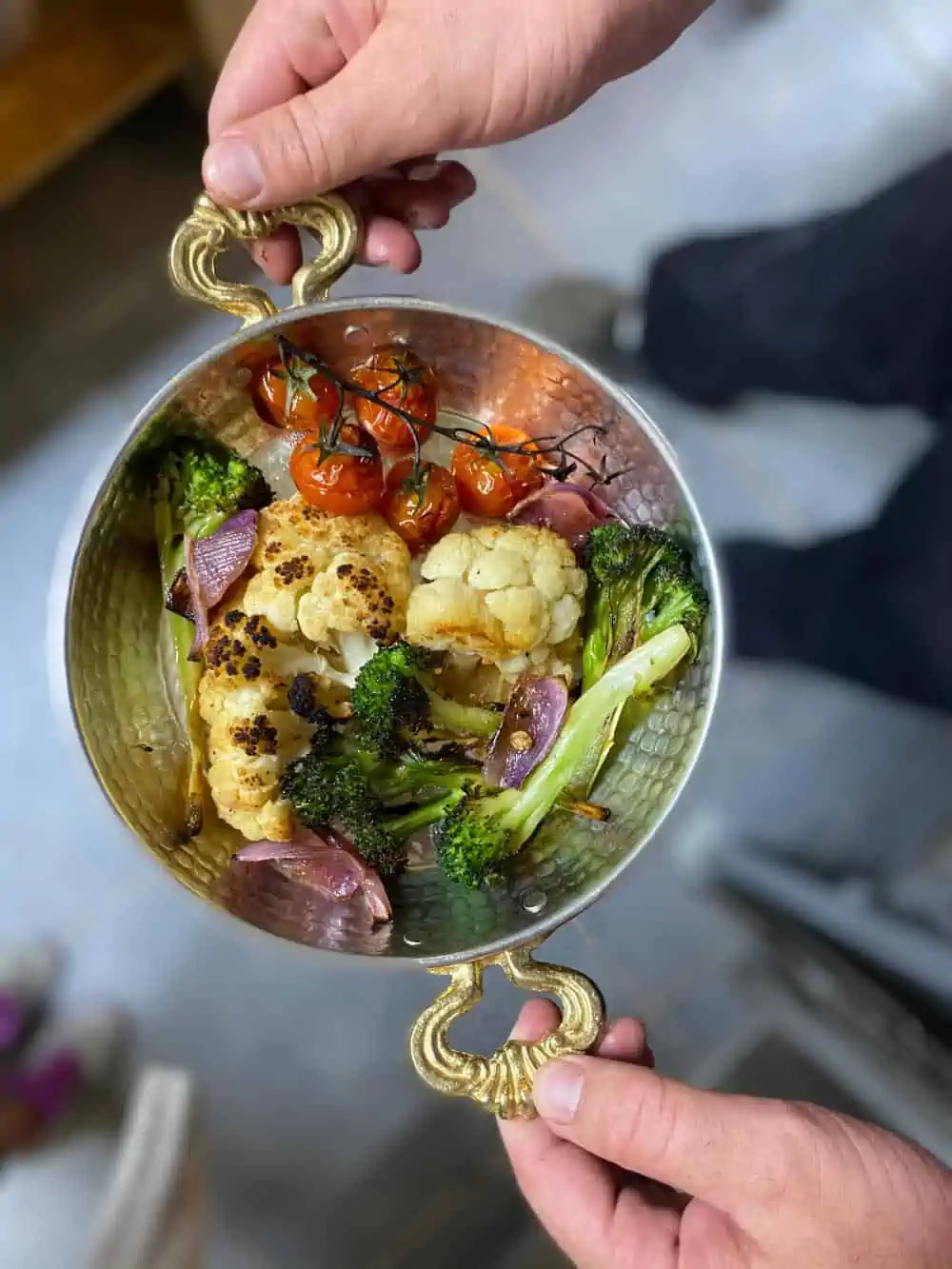 Newly-married couple Ariella Nathan and Liad Groner left Tel Aviv in the thick of the pandemic to open a hosting farm next to Mitzpe Ramon, south of the city of Beersheba.
At Succah in The Desert, Liad puts his chef skills to work with a fantastic vegetarian menu that includes highlights such as a roasted cauliflower dish with a lentil "masabacha" a warm mung bean salad with raw tahini, almonds, parsley and dried cranberries.
There's also a dish that's a twist on his grandmother's cooking. It's fried eggplant, drenched in garlicky tomato sauce, served aside a cabbage cake filled with rice, yogurt and silan (date syrup).
Not only is this an epicurean adventure but the vibe is chill and the setting outstanding.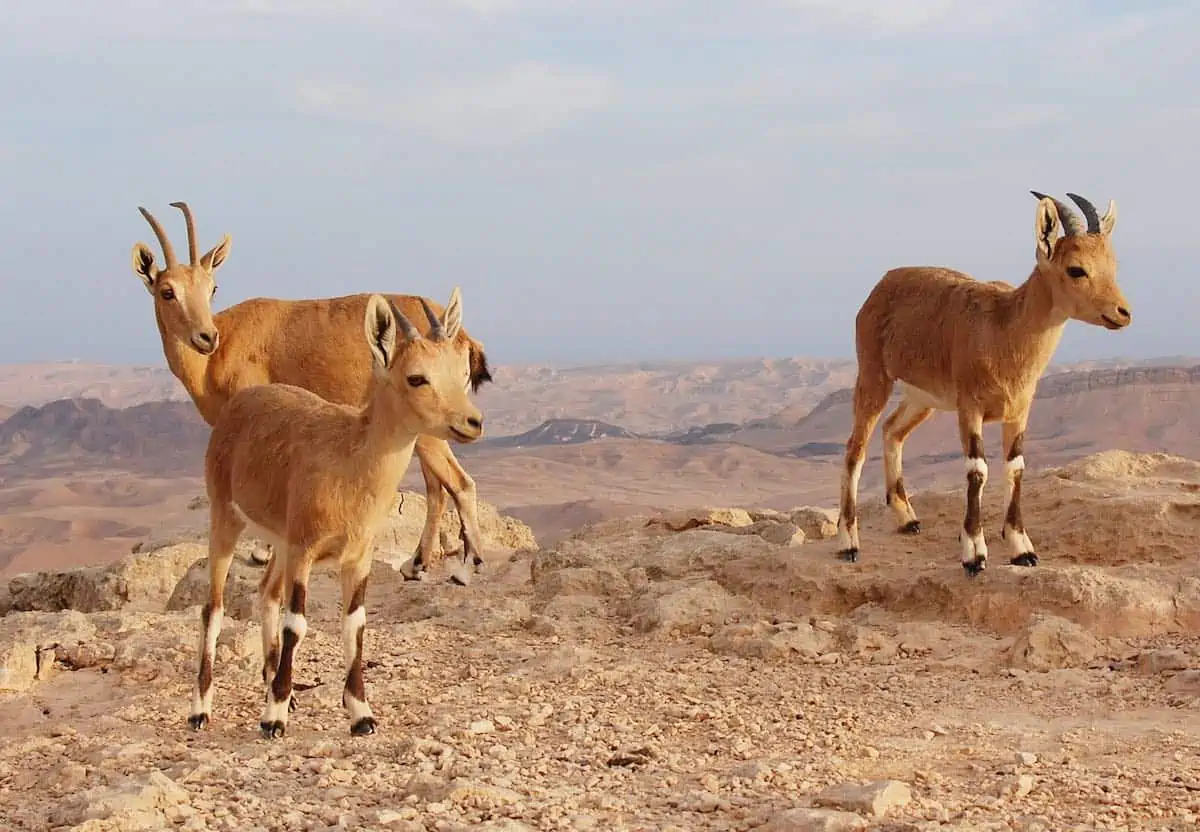 2. Learn about Desert Wine at Carmey Avdat Farm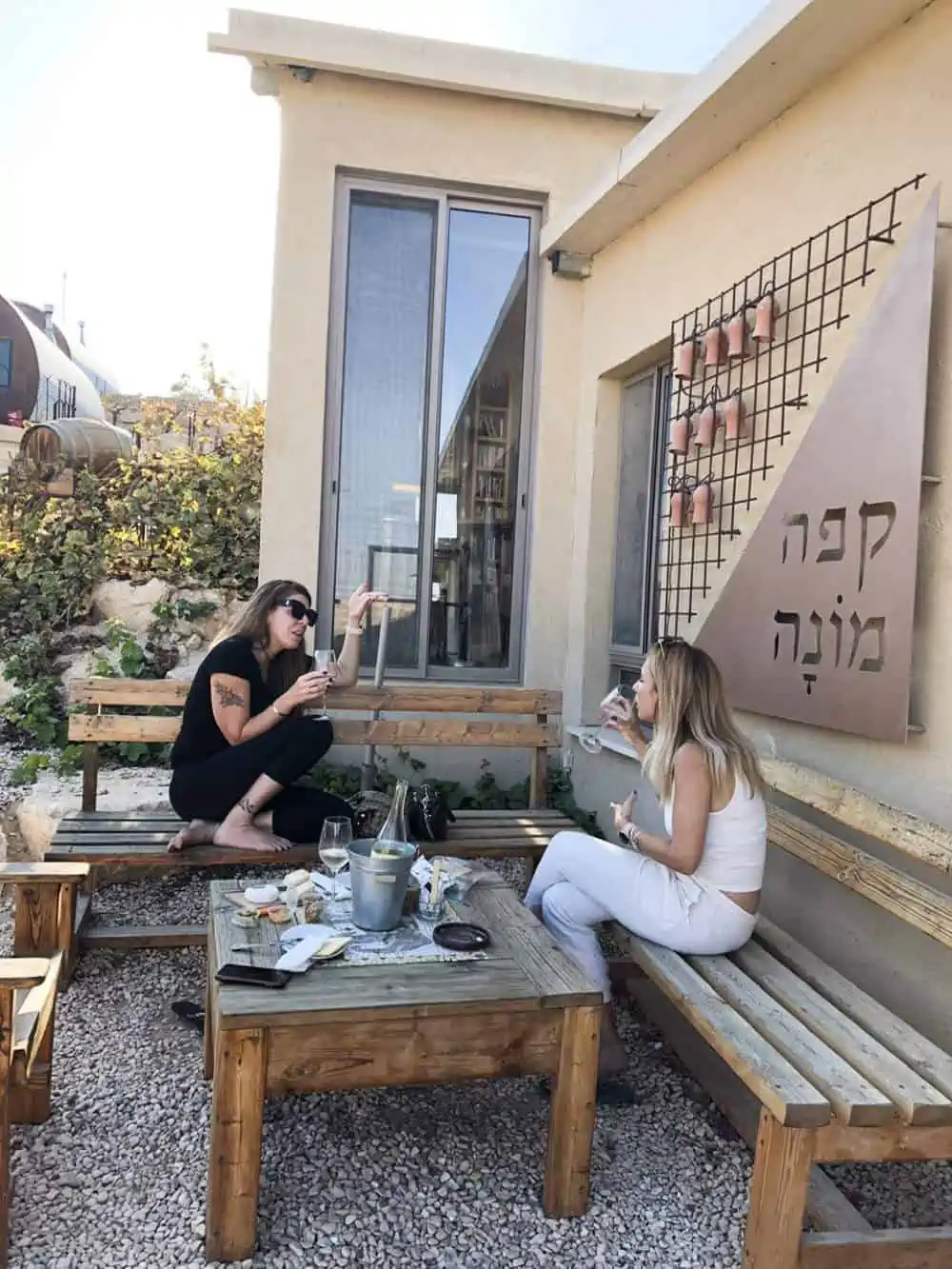 Hana and Eyal Izrael are modern day pioneers, starting one of the first Negev lone farms, the region's isolated farmsteads specializing in wine, various produce and dairy products.
Their Carmey Avdat farm and vineyard is located on the remains of a 1500-year old agricultural settlement on the path of the Spice Route, the ancient trade route of merchants who travelled across the Negev with their camel trains.
With their now-grown children, the Izraels offer the kind of warm and welcoming agro-tourism experience you often find in Italy.
Grapes are grown on age-old terraces that line the length of a riverbed they discovered onsite.
The fruit is irrigated only by accumulated runoff water, a harvesting system built during the Byzantine and Early Muslim eras.
These sophisticated systems of floodwater agriculture use dams, channelling, cisterns and reservoirs for water collection and irrigation.
While taking care to preserve the archeological remains of the original Spice Route settlement, Carmey Avdat produces 6,000 bottles of wine per year, based on the vineyard's two varieties, Merlot and Cabernet Sauvignon.
Before a wine tasting, enjoy a vibrant and healthy lunch of fresh Israeli salads and dips, washed down with new pressed organic apricot, peach, nectarine or apples juice from the farm's orchard.
3. Enjoy an Olive Oil Tasting at Marom Orchard
The Eshkolot Marom boutique winery and olive orchard is another of the many inspiring stories of families coming to the Negev with passion and a vision.
The Marom family opened their business in 2009. At their organic olive grove, which sits among archaeological ruins from the Israelite Period, guests can participate in an olive harvest.
Owner Simcha Marom uses the farm as a teaching tool, explaining the innovative agricultural practices that date back to biblical times and current eco-sensitive farming practices.
She uses sustainable methods to grow the seven biblical species: dates, wheat, barley, olives, grapes, figs, and pomegranates.
Her passion comes through in the farm's award-winning Marom olive oil produced from Syrian, Picual and Barnea olives.
You haven't lived (or eaten) until you've tried a slice of one of her football size mangoes dipped in the floral and fruity oil.
Enjoy it with a glass of her vineyard's crisp white wine.
4. Dine at Rosemary Restaurant in the Beresheet Hotel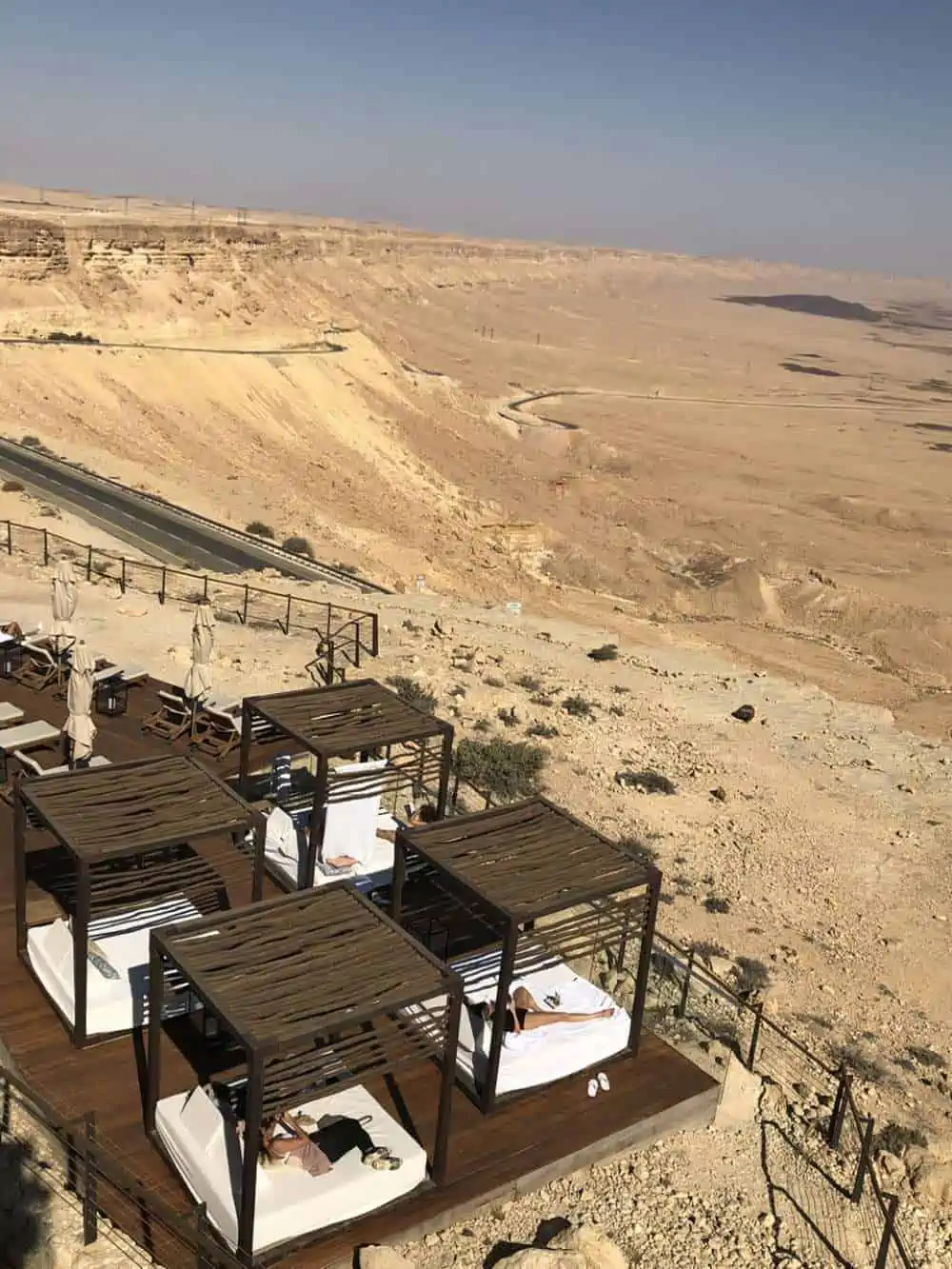 The Beresheet Hotel was arguably responsible for the travel-to-the-Negev trend when the luxe hotel, built right on the lip of the Ramon Crater in Mitzpe Ramon, opened in 2011.
The hotel's absolutely spectacular views have spectacular prices to go with it.
If you're not an oligarch or a weekending high-tech millionaire an overnight stay could be out of reach.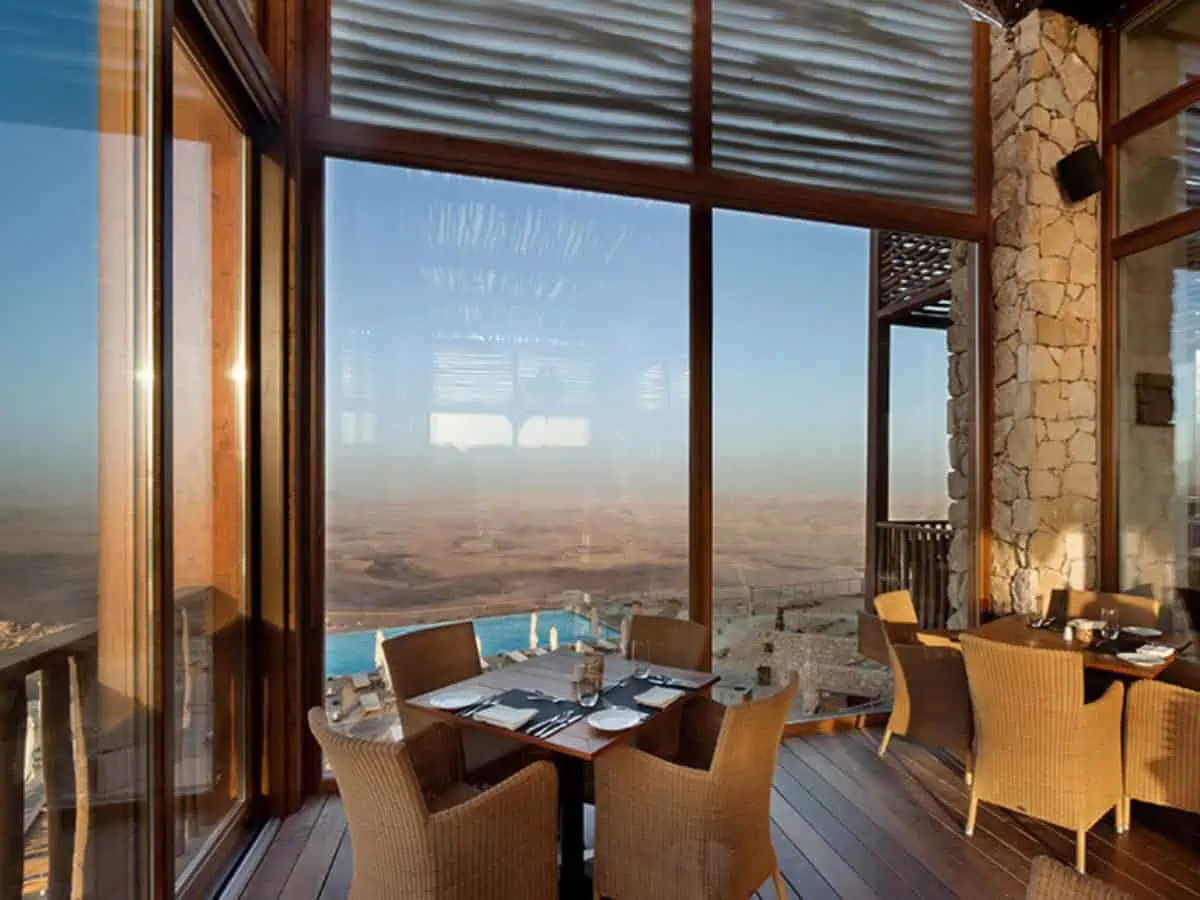 But you can always dine at the Beresheet hotel's Rosemary restaurant. The same unimpeded view of the crater is on offer through floor to ceiling windows.
It's one of few true fine-dining experiences to be had in Israel's south.
The restaurant brings the bounty of the desert (an unexpected phrase if there ever was one) to your artisan-crafted ceramic plate.
Some of the culinary highlights include fresh lamb cooked in rosemary (the herb the restaurant is named after and grows wild all over Israel), and excellent vegan fare such as Jerusalem mixed grill with seitan, served in a toasted pita with an onion and sumac salad.
It's not uncommon for an ibex to come wandering up to the window while you eat.
5. Experience a Bedouin Coffee Ceremony at Sfinat HaMidbar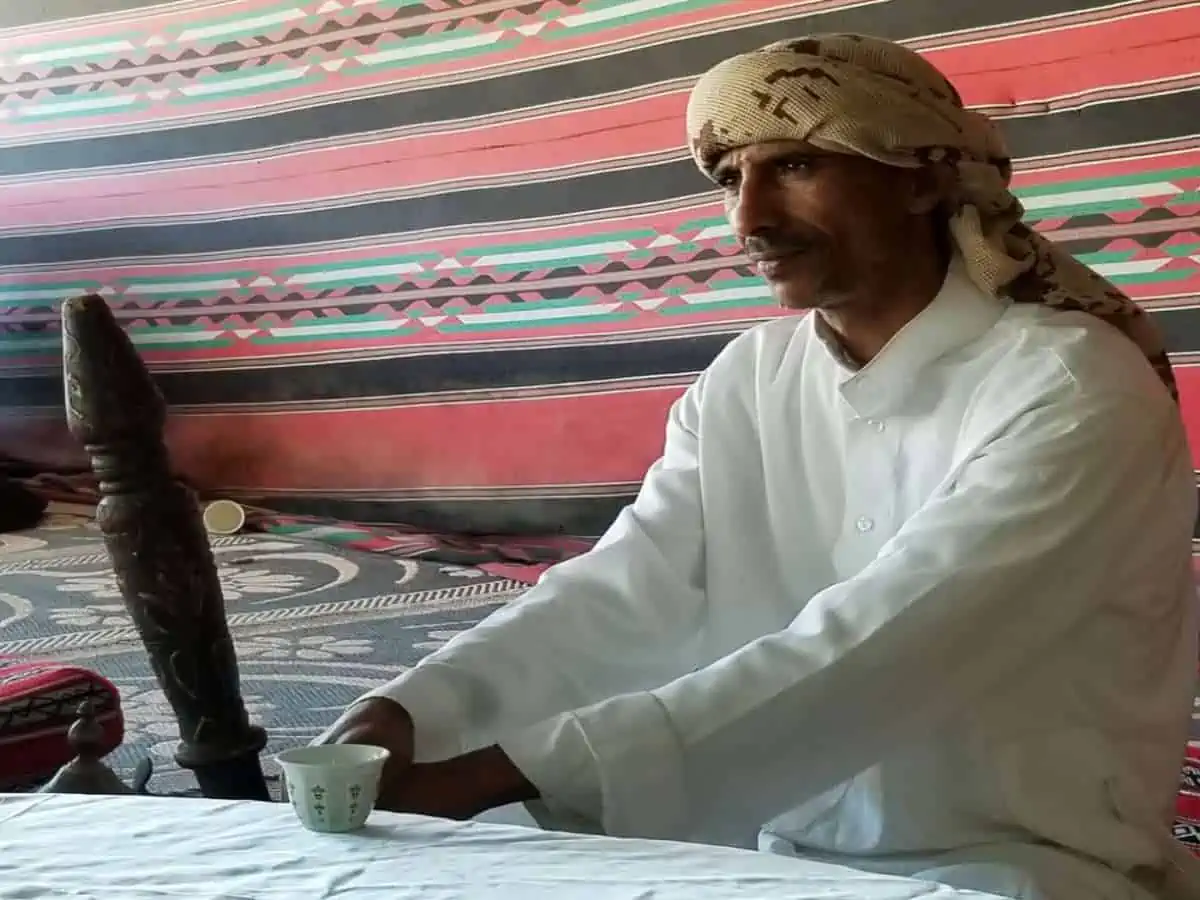 Throughout the Negev you can partake in authentic Bedouin experiences in which you learn firsthand about the ancient desert culture's heritage and lifestyle.
One of the best, for the warmth of the welcome, is at Sfinat HaMidbar (which means "ship of the desert" aka a camel) in Ramat HaNegev.
At a visit to the camp's Bedouin tent listen to stories while participating in the highly-coded coffee ceremony that's an important symbol of hospitality and trust.
During the ceremony, you'll learn why guests are given the second cup of coffee and why guests pick it up with their right hand.
The ambiance of enjoying Bedouin cuisine and a delectable baklava dessert in the desert is reason enough to visit.
6. Enjoy Goat Cheese at Kornmehl Farm in Negev Highlands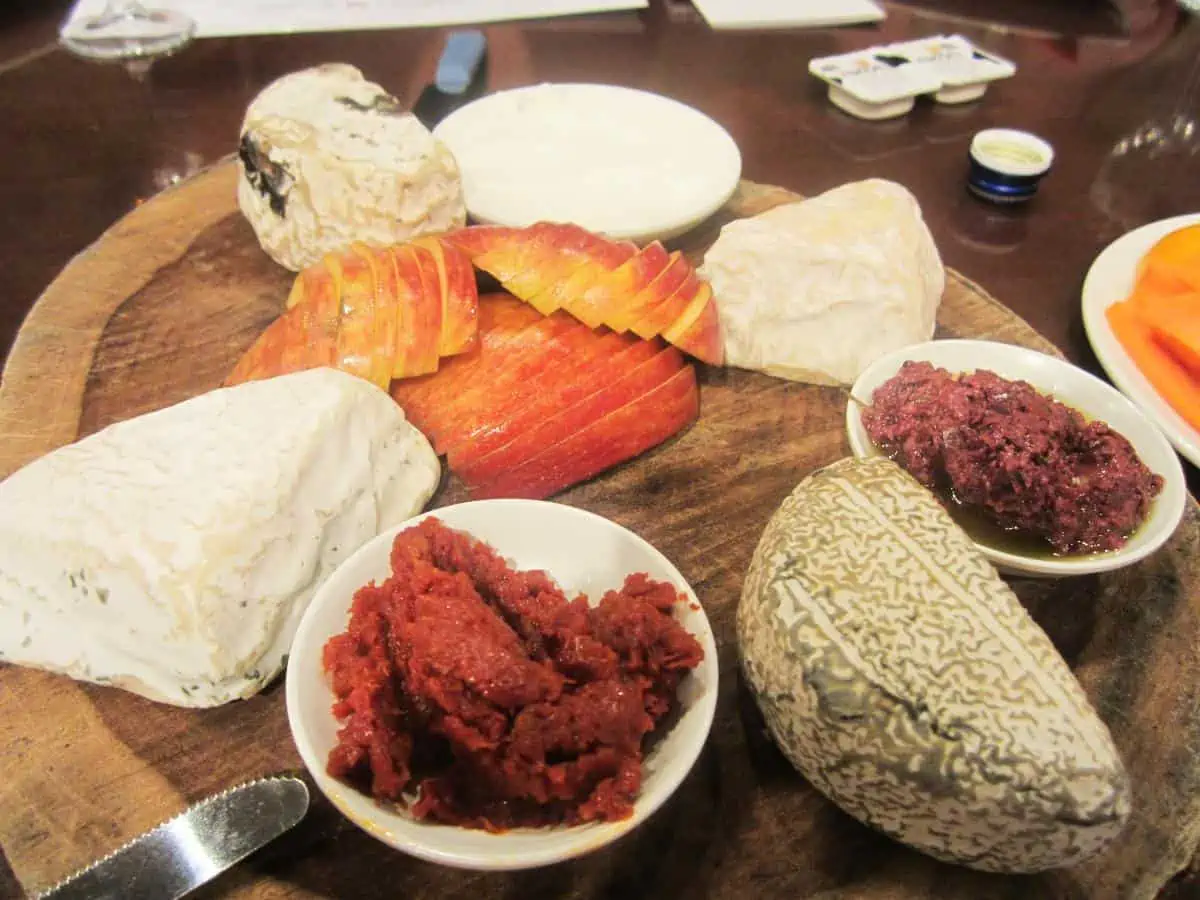 Head through the arid Negev Plateau towards the Kornmehl Farm owned by Daniel and Anat Kornmehl, tenth generation Israelis.
The couple moved to this middle-of-nowhere location, where the only traffic jams involve camels, in 1997, and have raised their family and their goats here.
They learned cheesemaking from the noted Israeli cheesemaker Shai Zelcer. The antibiotic and hormone free milk from the Anglo Nubian goats they raise makes excellent cheese.
Serving a variety of the farm's goat cheeses according to the season, the casual dishes at the on-site Kornmehl restaurant takes farm-to-table food in the Negev to a new level.
You can really feel like you're part of the working farm here. Last time I visited, I became an impromptu midwife to a new kid being born.
7. Lunch with Locals at Gina's Cafe in Mitzpe Ramon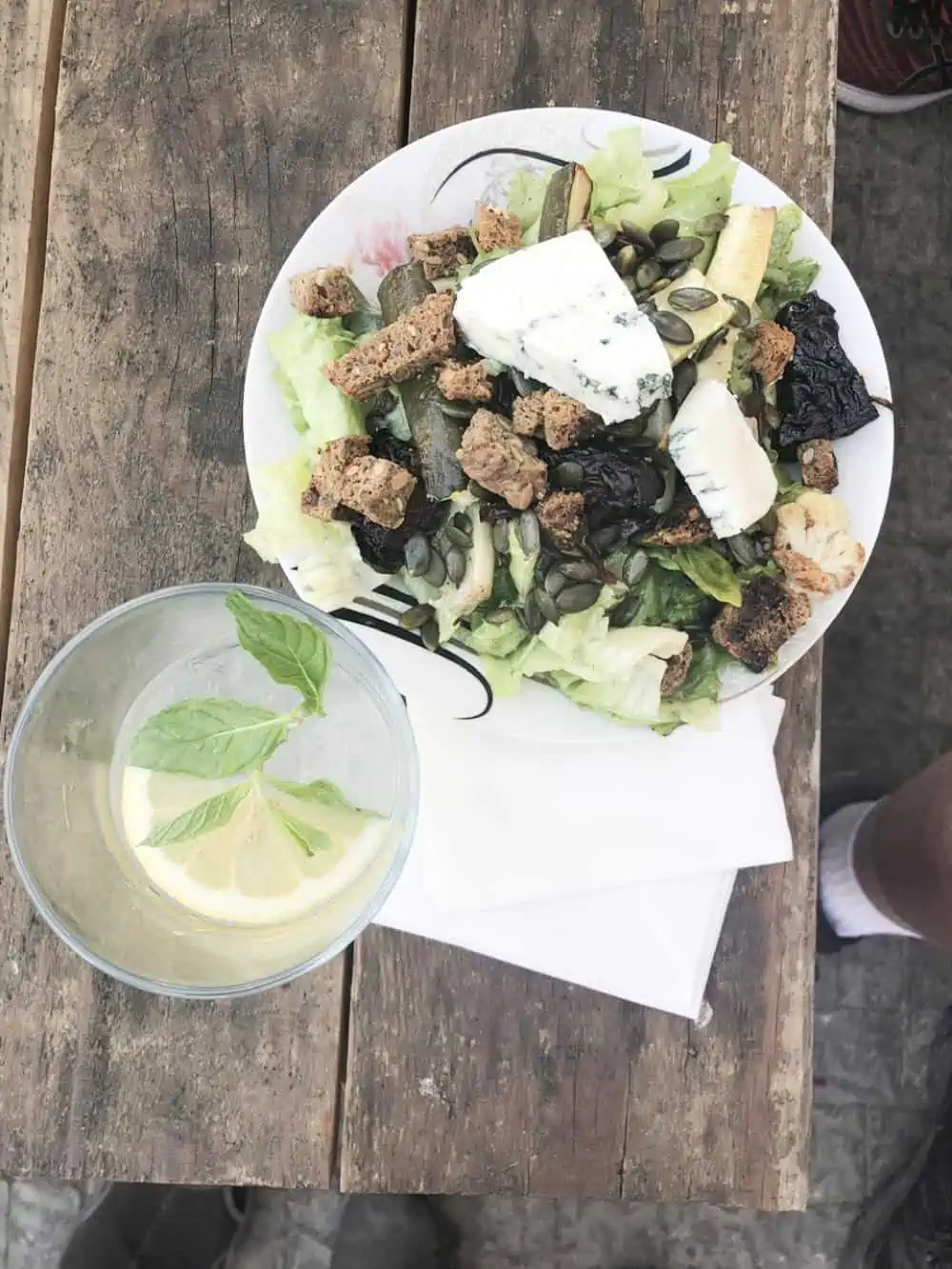 Mitzpe Ramon, the town nearest to the Ramon Crater, has a bit of a boho chic Tulum vibe going on with townies scurrying to yoga classes before desert hikes and star-gazing nights.
During the day when they need to fuel up they head to Gina's Cafe (Google Map) a welcoming spot with fresh and tasty, mostly vegetarian breakfast lunches and baked goods.
Wash down your meal with Israel's favourite refreshing drink: freshly-squeezed lemonade with mint leaves.
Check rates and availability of The Spice Quarter Inn on Booking.com
8. Sample Delicious Medjool Dates on a Date Farm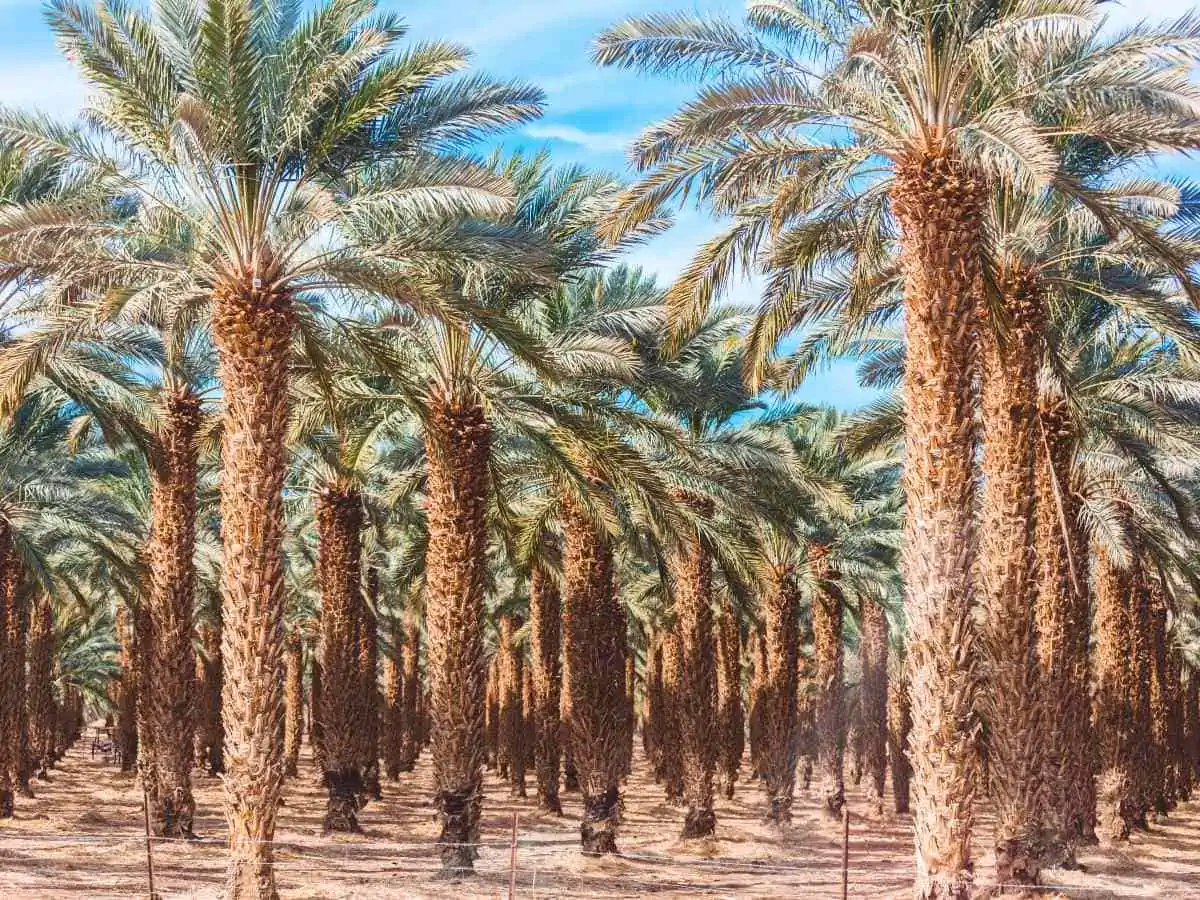 In Southern Israel, the restless yellow sand and desert rock can suddenly give way to patches of green that look as lush as the Garden of Eden.
A big chunk of the world market for Medjool dates, the king of the fruit, are grown here.
Of course these patches of green palm in the desert are an environmental anomaly and dates require a lot of water.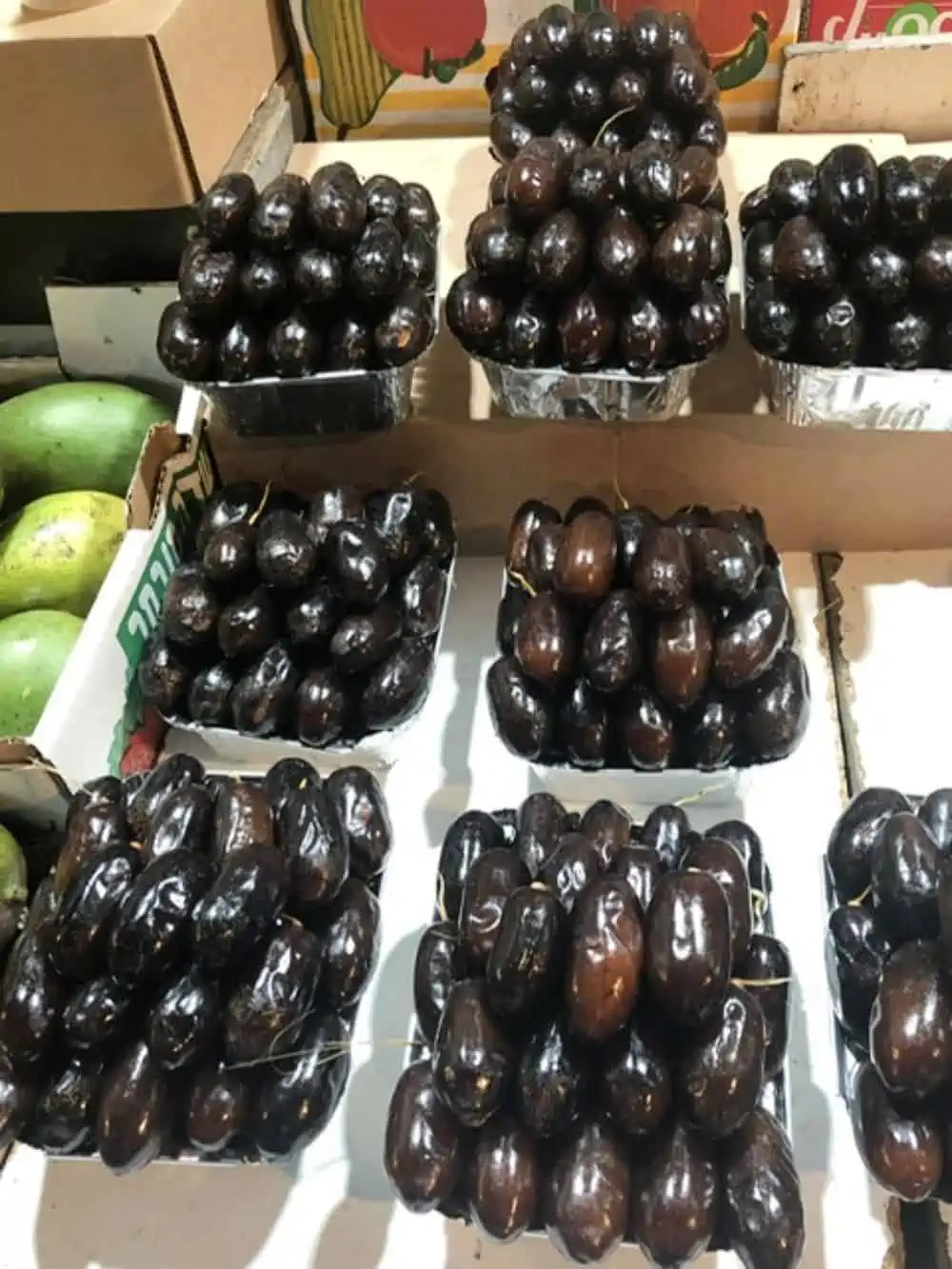 In Israel, treated wastewater from mountainous regions of the country is commonly used for irrigation with fibrous trunk of the palm tree filtering out any remaining impurities.
At Kibbutz Samar they grow an especially sweet date, the caramel-like Honey-Barhi variety.
Foodie Tip: Try this highly-prized date in this recipe for Vegan Iced Coffee Frappé.
The subtle flavour nuances of this date — said to be the result of the hot desert winds — is the key to Kibbutz Samar's silan, the thick, chocolatey, date syrup increasingly found in the foodie's pantry.
If you time your visit to the kibbutz in late summer or through the fall, you can participate in or watch the ritual known in Hebrew as gadid, or night date picking.
During this unique ritual, date pickers climb to tree tops on special cranes and hack off fruit-laden branches with machetes.
9. Try a Goat Milk Yogurt Sundae at Pundak Neot Semadar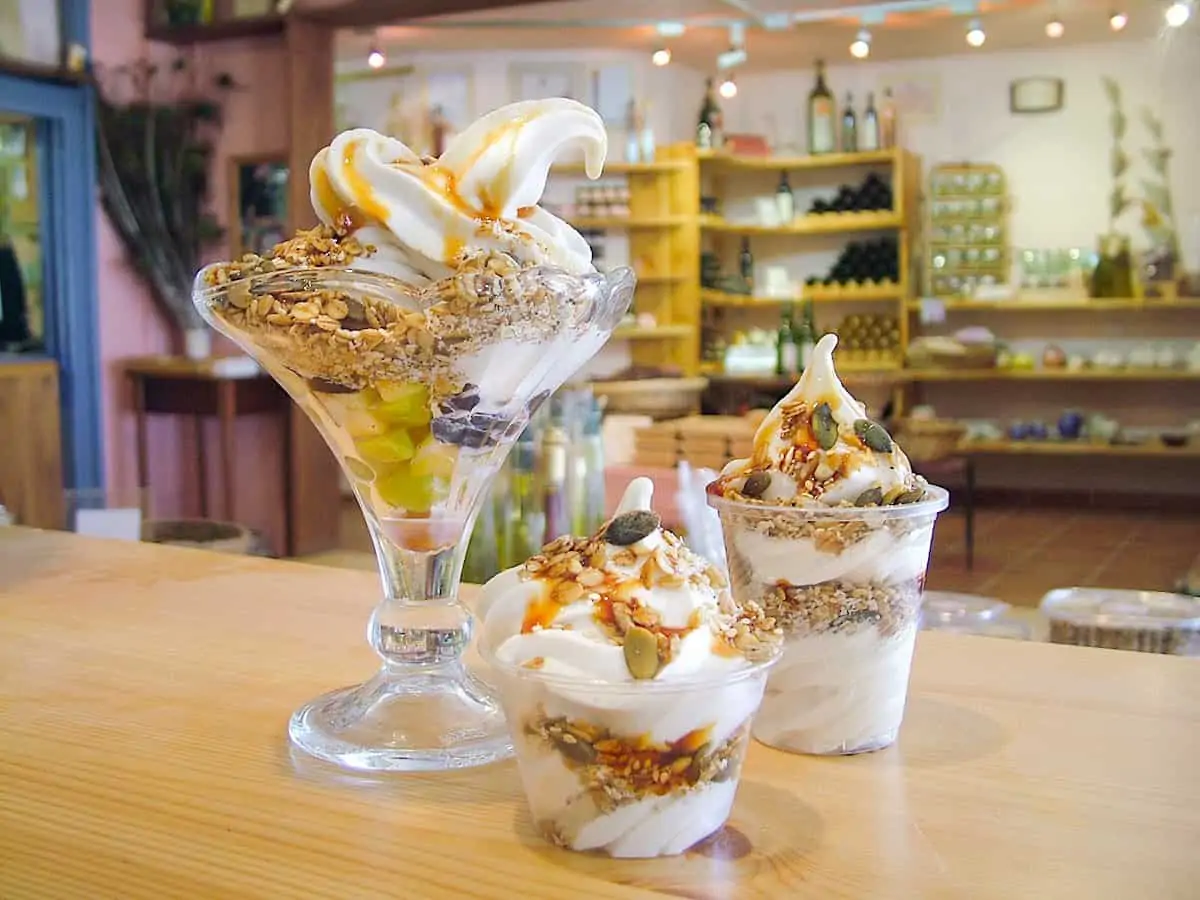 A shaded green oasis in the desert, Pundak Neot Semandar is part of a working kibbutz in the Negev with an organic cafe and restaurant showcasing products grown and made in the Kibbutz.
It's a must-stop foodie spot on the drive down from Tel Aviv for its sundaes made with fresh organic goat milk yogurt, agave syrup, and topped with silvan and granola.
While you're there, visit the oasis where the food is grown and processed. Also check out artwork made by the members of the kibbutz.
10. Dine Under the Stars at a Glampsite
The warm and welcoming Boaz fulfilled his dream to open a secret camping spot in the Negev two years ago when he launched Desert Adventure, an 18-tent luxury camp.
It's such a remote part of the Negev that political and business leaders come here when they really want to get away from it all.
Besides the peace and quiet, and exquisite sand dune scenery, there's great food on offer.
After a day of hiking or sand skiing, relax in the dining tent while staff prepare delectable beef stew cooked in desert wine, vegetarian stews and chicken curry.
It's all slow-cooked in a Poyke pots over a desert bonfire. The memorable cuisine is accompanied by an omnipresent assortment of fresh salads and hummus.
For the ultimate Negev food experience, eat in the tent or under the stars.
Then, head off for a Night Desert Animal Safari.
Final Thoughts on Travel to Southern Israel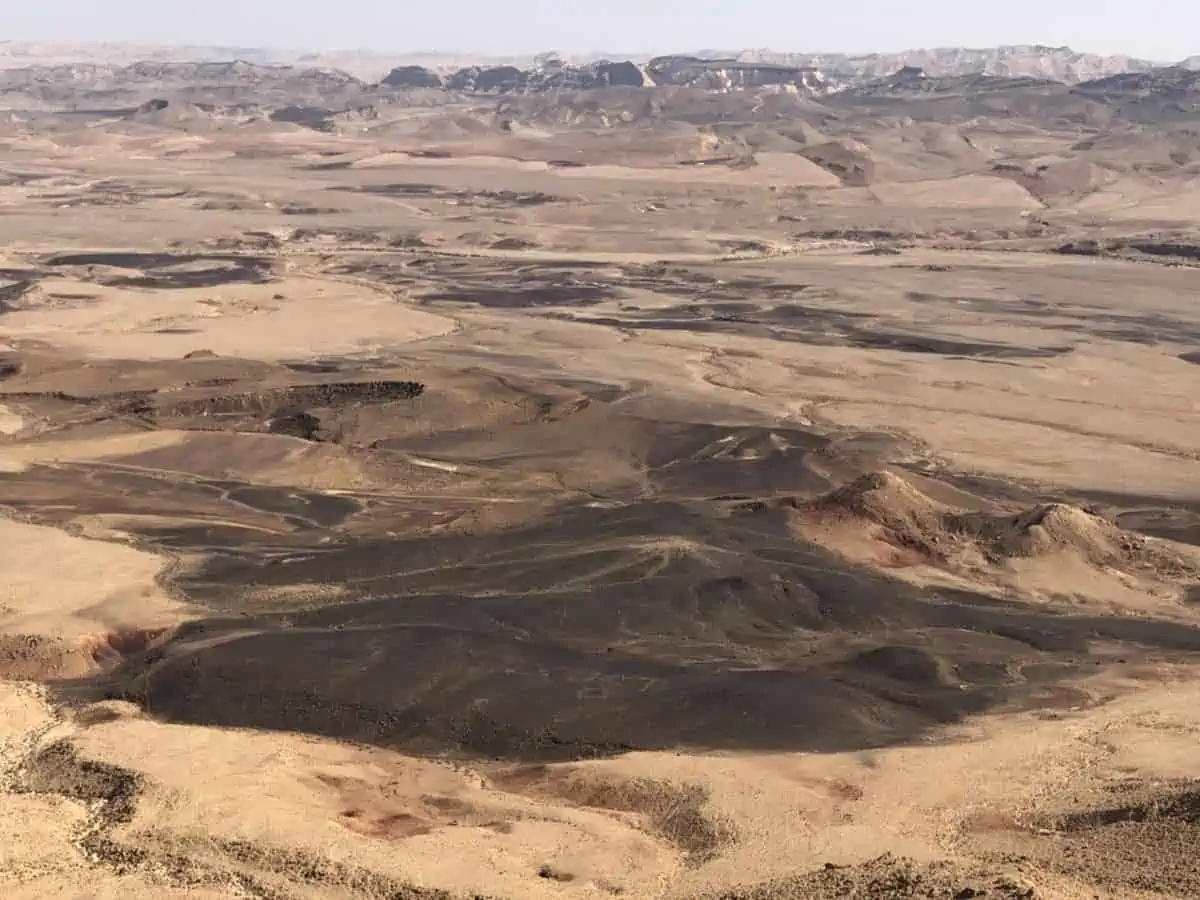 Getting There
The Negev makes up more than half of Israel's land area, reaching roughly from the bottom of the Dead Sea in the Judean desert to the Red Sea resort town of Eilat.
It's possible to take a full-day Jeep Tour of the Negev (complete with a stop at Mitzpe Ramon and a Bedouin feast) from Eilat.
Check rates and availability of a Jeep Tour of the Negev on Viator.com
The closest city and administrative capital of the Negev is Beersheba.
It's definitely worth adding a visit to the Negev to your Tel Aviv itinerary. A drive from Tel Aviv to Mitzpe Ramon should take about 2.5 hours via Yitzhak Rabin Hwy/Route 6 and Route 40 or just over three hours from Acre, Israel.
Tourism Board: For more information visit: www.israel.travel
Where to Stay in Negev, Israel
Shermans at Midreshet Sde Boker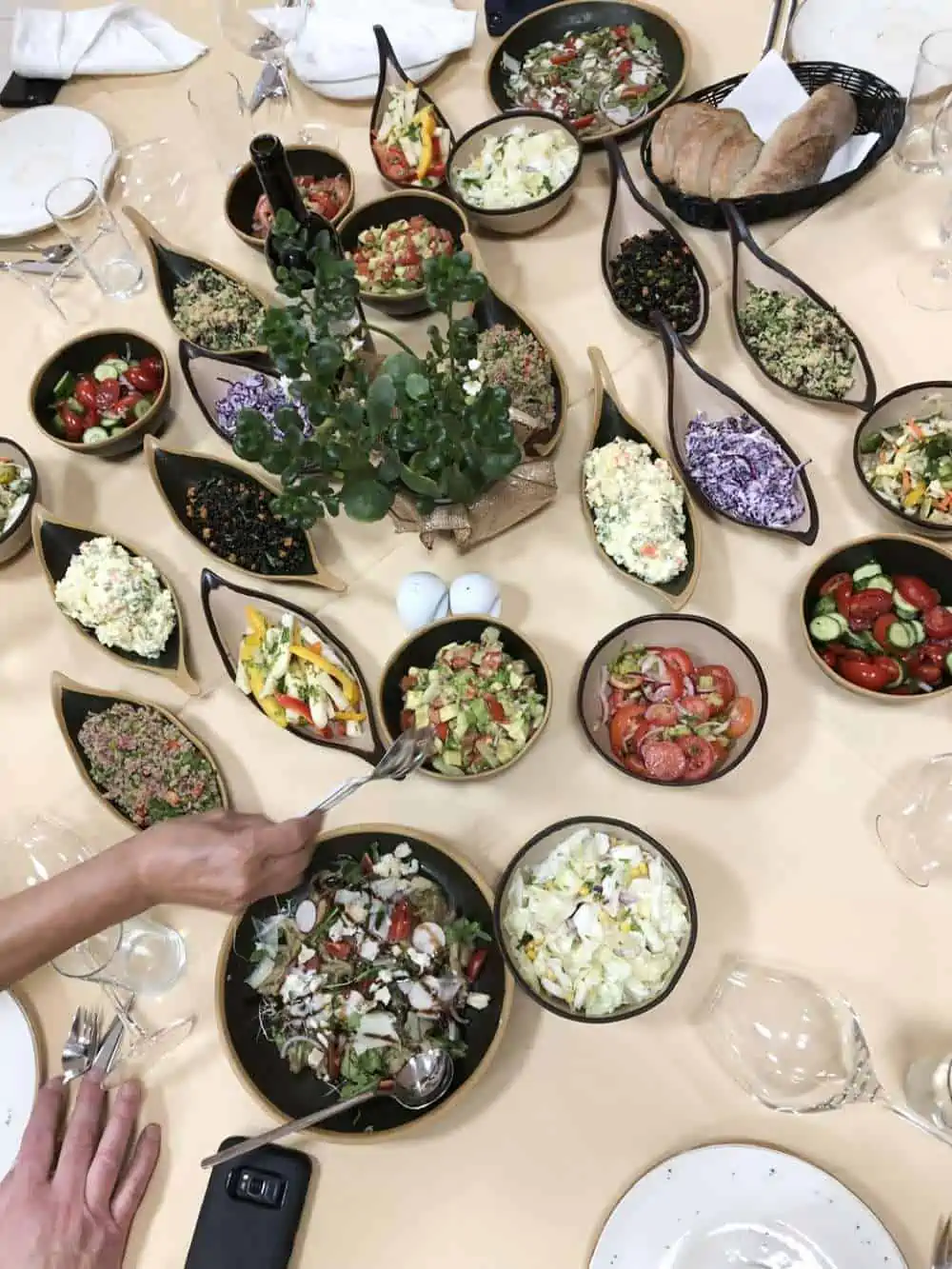 This 14-room, charming and super clean guest house recently opened on the grounds of the Ben Gurion educational centre in the heart of the Negev.
Sherman's is not far from Kibbutz Sde Boker, the former home and final resting place of Israel's first prime minister David Ben Gurion, who was a champion of the Negev desert.
In the morning, take a walk to enjoy the views of the Tzin Valley or visit the Ben Gurion gravesite.
Most guided tours to the Negev Mountains include a visit to Kibbutz Sde Boker, a look at moonlike Ramon Canyon and a walk in the Nabatean city of Ein Avdat.
Check rates and availability of a Negev Mountains Tour on Viator.com
Six Senses Shaharut
This new hotel is as eco-conscious as it is luxurious (or at least as eco-sensitive as you can be when you plunk a swimming pool in the middle of the desert).
The supremely stylish Six Senses Shaharut Resort was built with local stone and the villa seems to spring out of the natural turf.
On site there's an Earth Lab and camel stables for sunrise camel rides.
Check rates and availability at Six Senses Shaharut on Booking.com
Save to Pinterest!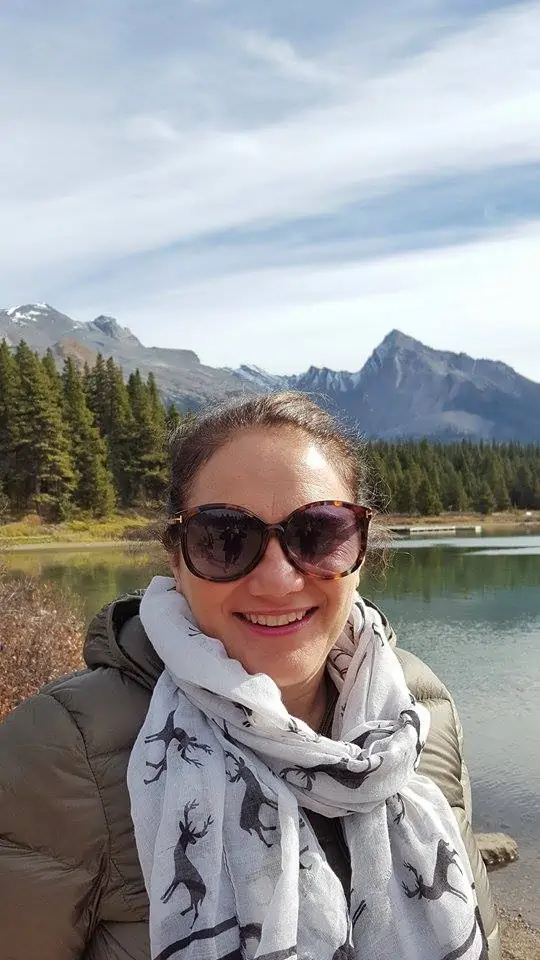 Karen Burshtein is an award-winning journalist writing often about the Middle East, France, Italy, Finland, South Africa, and her native Canada for publications across the globe. She is equally interested in ancient history and contemporary culture.