We may earn income from links in this post. Please read this Disclosure for details.
Learn about manatees, dolphins and other marine life on a manatee boat tour with Sunshine Wildlife Tours on the Indian River Lagoon near Stuart, Florida.
When Nancy Beaver's marriage ended she didn't plot revenge or decide her life was over. Instead, she got her captain's licence and bought a boat.
Now, she takes people on ecotours of the Indian River Lagoon near Port Salerno, in Martin County, Florida.
Her mission at Sunshine Wildlife Tours is to promote a healthy, sustainable environment for all coastal and marine wildlife through research, education and preservation.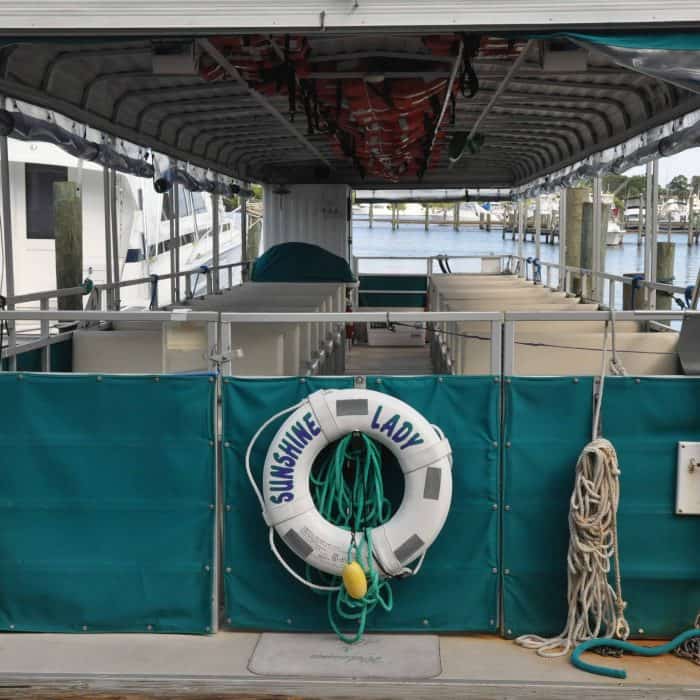 The state of Florida is one of the best USA vacation destinations for families. It's among the best November destinations in the USA.
Although many people think first of Orlando Theme Parks and attractions, the Sunshine State offers a wealth of outdoor activities for nature lovers to enjoy.
It's well worth visiting the coastal beaches near Disney World to experience some eco-adventure.
I was here on the coastline to explore its mangroves and protected spaces. And after three days of driving Florida's I-95 from Palm Beach to Jensen Beach, I was happy to get away from the superhighways and onto the water.
My hope was to see a manatee or two. I'd spotted plenty of signs but no actual manatees.
No time to read the whole article? Our top pick for an excursion to see manatees is the Clear Kayak Tour in Jupiter, Florida.
It gets fantastic reviews too!
Although manatees are at risk in many parts of the world, in Florida their population has been stabilized thanks to responsible boating regulations and preservation of their habitat.
Supporting ecotourism in Florida is one way visitors can help their population recover even more.
Wildlife Tours at Port Salerno Marina, Florida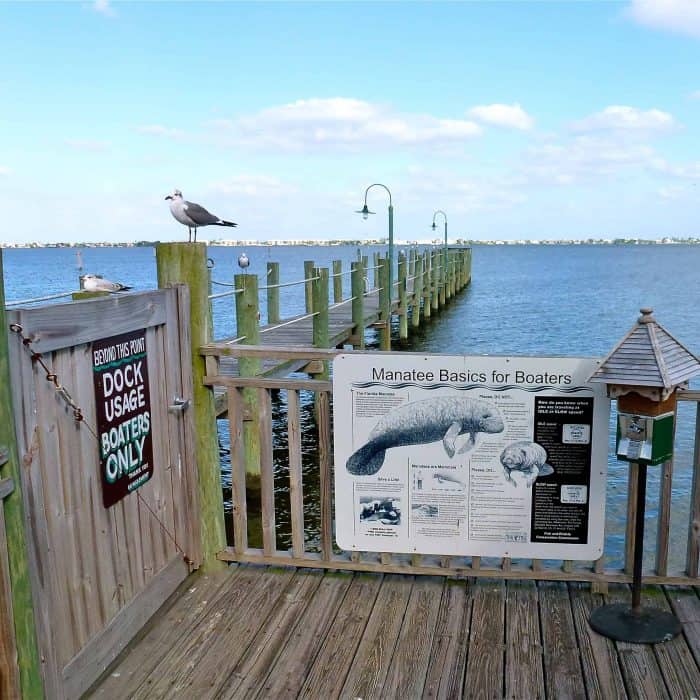 I met up with her at the Port Salerno marina where she's moored outside Finz restaurant. This local sailor hangout is famous for their fabulous Stoley Doleys, a fresh pineapple and vodka punch.
Before long Captain Nancy and I were out on the water.
Captain Nancy explained that the Indian River Lagoon and the St. Lucie River are one of the most diverse estuaries in North America. It's home to bottlenose dolphin, sea turtles, sting rays, otters and manatees.
One island is home to 14 species of birds and there are even oyster beds.
"Each adult oyster bed cleans 50 gallons of water a day," she explained. That got me wishing I hadn't eaten a dozen raw oysters at Finz the previous night.
Manatees at Risk in Indian River Lagoon in Stuart, Florida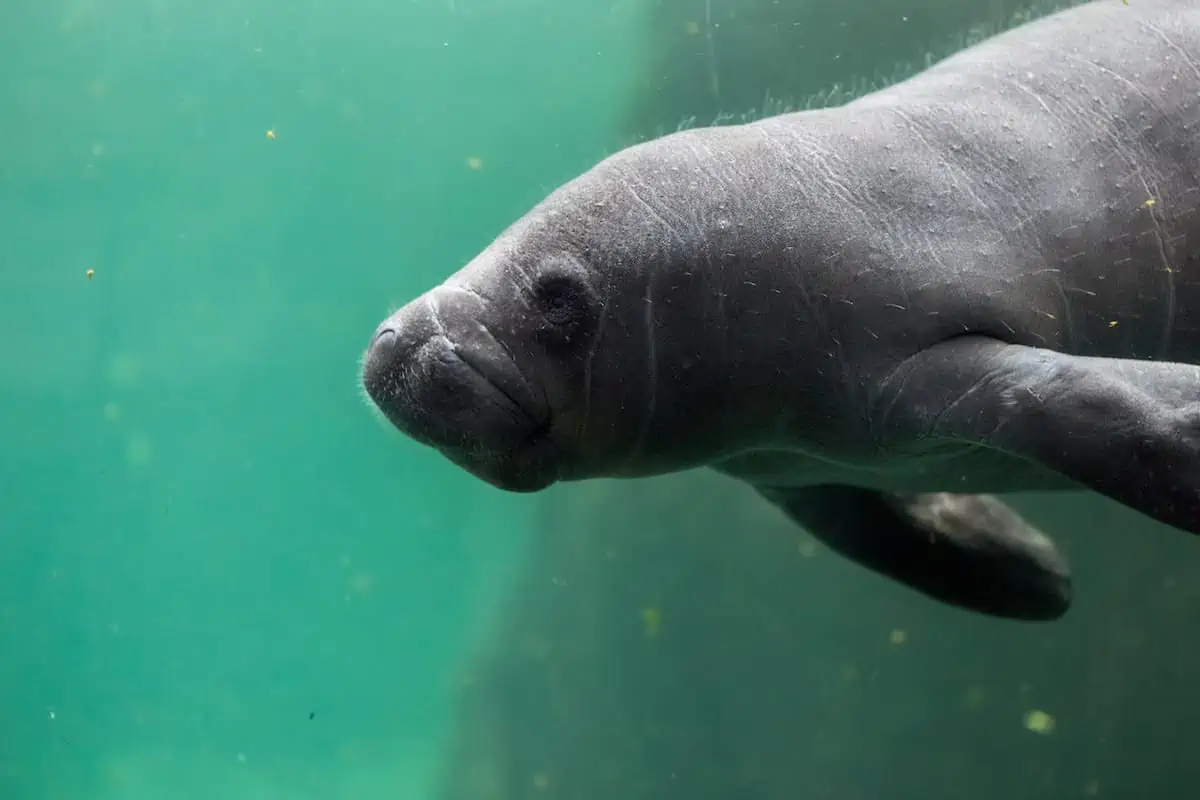 While this stretch of the Atlantic coast is one of the best places to see manatees in Florida, Captain Nancy explained that the estuary is under assault from development.
Over development has destroyed 80% of the mangroves and has been exacerbated by pesticide and fertilizer run-off and dredging to allow large yachts better passage into the marinas.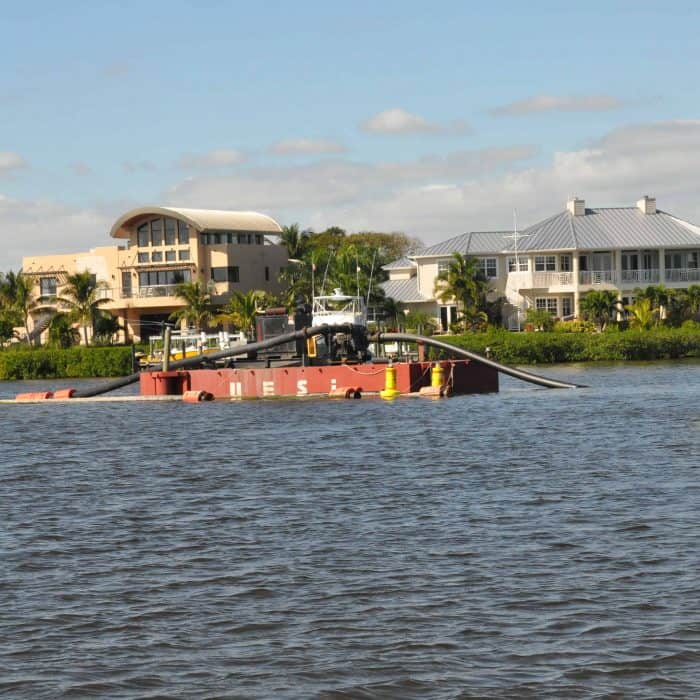 Complicating things is that the water is only three feet deep in spots which means marine life can't exactly dive deep and escape the propellers of speed boats and mega yachts.
Posted signs asked boaters to restrict their speeds but so far I hadn't seen anyone slow down. Except for us.
Sunshine Wildlife Tours chugged along at a sea turtle's pace while every other boat seemed to be going full throttle.
When I learned manatees have poor hearing and couldn't hear the boat coming, I forgot about my manatee quest and began to hope they'd all ditched to a quiet cove.
Seeing Manatees during a Manatee Boat Tour
Of course, that's when the marine life began to appear. First it was a trio of bottle nose dolphins, including a mother and baby.
Then, it was a pair of manatee. They lumbered about in the shallow water, not exactly cavorting more like rolling, like big waterlogged tree trunks.
They also had a habit of rolling directly toward the boat traffic lane. Before long, I was a nervous wreck worrying they were going to be hit by one of the speeding boats.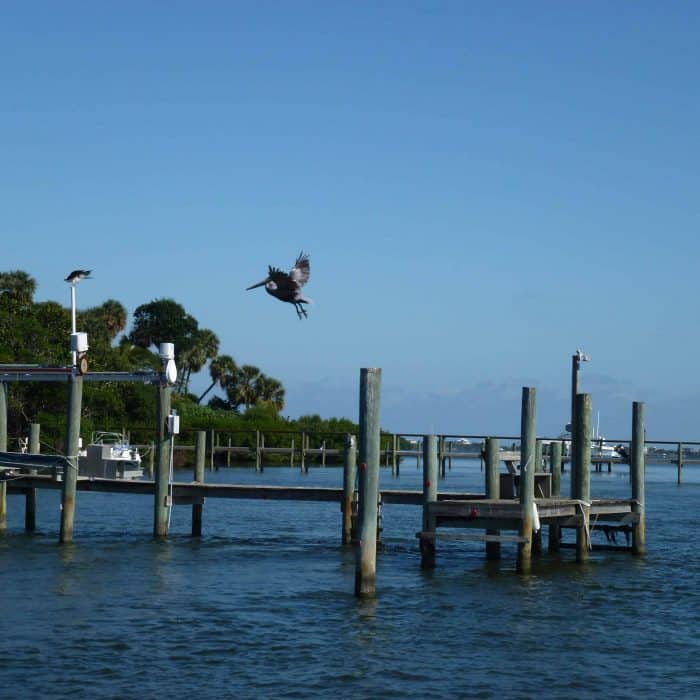 "Many do," said Captain Nancy, never one to mince words. "There were once 3,000 manatee in the estuary and now we're not sure what the population is."
Good news is on the horizon, mangrove restoration projects are underway, several counties have passed ordinances restricting the use of fertilizers and responsible tour operators like Sunshine Wildlife Tours are educating people about the fragility of the lagoon ecosystem.
Now if they could just ramp up controlling those speeding boats I'd be a lot happier the next I spot a manatee.
Want to see a slideshow of my trip? Take a Tour of Martin County onYouTube
Travel Guide to Top Things to Do in Florida
Travel Guide to Florida: From NFL Games to sipping craft beer, there are so many things to do in Florida you can easily spend a month or more and still not touch the surface of this diverse state.
Where to Stay in Jensen Beach: The Inn at Tilton Place, an eco-hotel offering locally-sourced, seasonally cuisine and organic wines, is a 20 minute drive away in Jensen Beach, Florida.
Sunshine Wildlife Tours: Contact Captain Nancy Beaver at 1-800-517-7207 or by email at captainnancy@sunshinewildlifetours.com.
Snorkel with Manatees: Would you like to go swimming with manatees? Check out this post on How to Snorkel with Wild Manatees in Florida.
St. Petersburg Florida: Love dolphins? Check out our travel guide to the best things to do in St. Petersburg, Florida. It's got lots of ideas for outdoor adventure and marine life encounters.
Dividing her time between Canada, Guatemala and Mexico (or the nearest tropical beach), Michele Peterson is the founder of A Taste for Travel. Her award-winning travel and food writing has appeared in Lonely Planet's cookbook Mexico: From the Source, National Geographic Traveler, Fodor's and 100+ other publications.
Read more about Michele Peterson.