We may earn income from links in this post. Please read this Disclosure for details.
We were super thrilled to hear that our print story "Our Wild Planet: A Multi-generational Visit to Costa Rica" was awarded a 2015 NATJA Silver Award in Category 127: Special Focus Travel Articles – Print: 50+ travel.
It was also a Finalist in Category 128: Intergenerational & Family Travel.
The story appeared in the July 2015 issue of Fifty-five Plus Magazine, one of Ontario's largest circulation magazines catering to mature adults.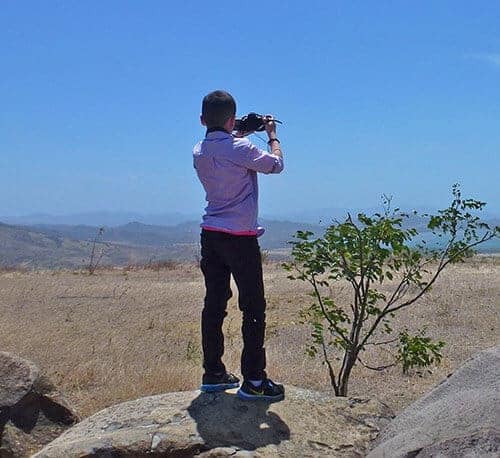 The North American Travel Journalists Association is the second largest travel media association in North America. Members include travel media professionals, publications, destination marketing organizations, and other travel marketing agencies. The NATJA Awards competition, now in its 24th year, honors the "best of the best" in travel writing, photography and destination marketing that cover all aspects of the travel industry worldwide. Read more in the official NATJA award announcement.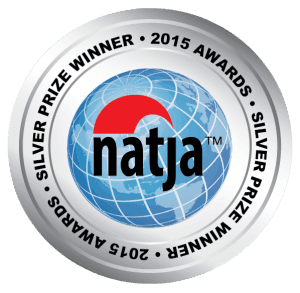 It's a story that is close to my heart because not only did I have an opportunity to travel to one of my favourite countries in Central America and stay at the beautiful Dreams Las Mareas Resort & Spa in Guanacaste but I was lucky enough to travel with my 10-year old grandson, Jaden Gonsalves.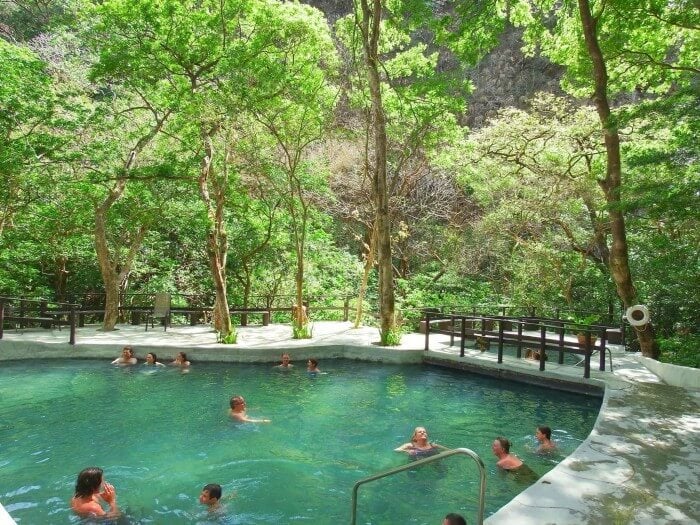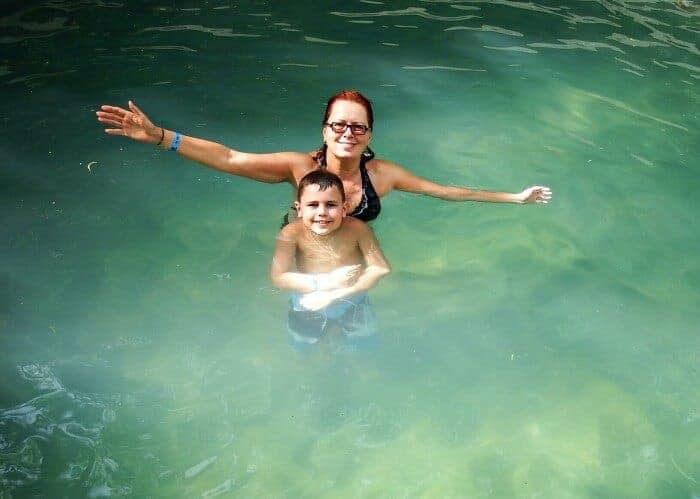 We've been travelling together since he was three (our first big trip was a 10-day journey by Via Rail to Winnipeg) and we've since travelled to Turks and Caicos, Montreal and all around Ontario together but this trip to Costa Rica was the first time he was responsible for planning the photo shoots and testing two new cameras (Fuji FinePix S1 Super Zoom and the Fuji FinePix XP80 Waterproof camera).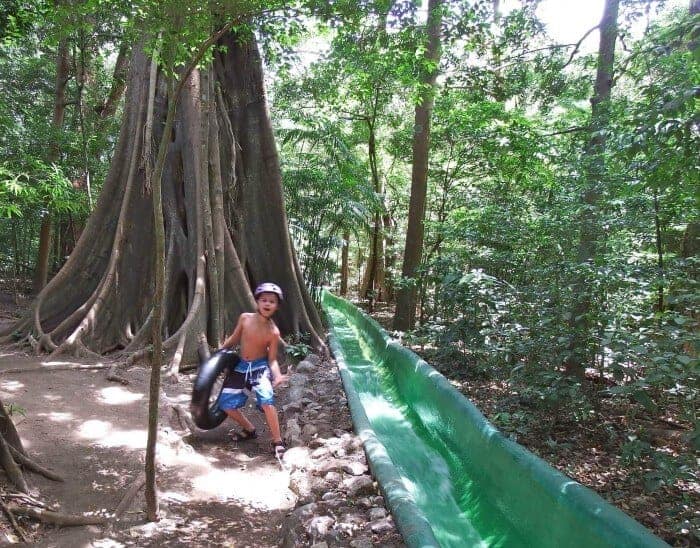 Plus, we had a blast, ziplining, swooping down waterslides (I opted out of that one), hiking up volcanoes and spotting wildlife like toucans, sloths, howler monkeys and sneaky coatli that would mooch food on our terrace. Travelling with a 10-year old means you're definitely going to be doing a lot more things than you otherwise would do on our own. It's a fantastic way to fully experience a country. We owe a HUGE thanks to Mardigi Tours who safely escorted us to Rincon de la Vieja Park and were so helpful in spotting wildlife throughout the day.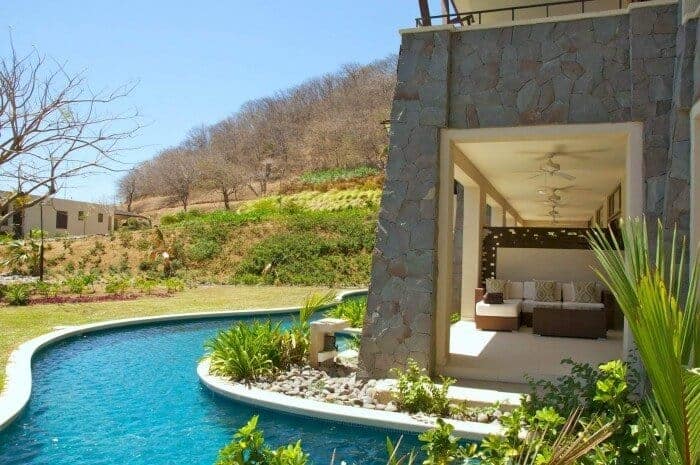 You can check out the story in Fifty-five Plus Magazine online or by clicking here: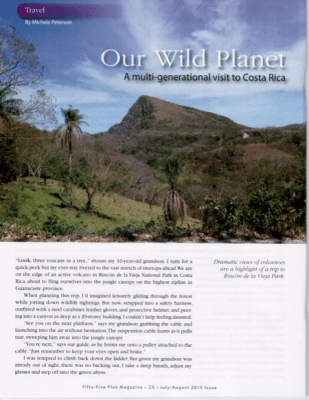 Our next intergenerational trip is Montego Bay, Jamaica where we'll be checking out the new Sunscape Splash Montego Bay, snorkelling in the Montego Bay Marine Park and exploring Jamaica beyond the beach. Sign up for our newsletter and be the first to hear all about this exciting new Caribbean resort – it's set directly on 1,800 feet of beach. My kind of place. And with a Marine Park just steps away it's perfect for Jaden too.
Other big news is that NATJA also awarded my story Hunting for Jamon, that appeared in Taste & Travel International featuring an Insight Vacations tour of the Iberian Peninsula, a Silver Award in the category of Culinary Travel. Plus, Sailing the Secret Caribbean was a finalist in the Cruise category!
Congratulations to all the award recipients and thank you NATJA!
Dividing her time between Canada, Guatemala and Mexico (or the nearest tropical beach), Michele Peterson is the founder of A Taste for Travel. Her award-winning travel and food writing has appeared in Lonely Planet's cookbook Mexico: From the Source, National Geographic Traveler, Fodor's and 100+ other publications.
Read more about Michele Peterson.