We may earn income from links in this post. Please read this Disclosure for details.
I was thrilled to be asked to author the Pacific Coast Chapter of Mexico: From the Source – Authentic Recipes from the People that Know Them Best, the latest title in Lonely Planet's popular cookbook series.
I spent the better part of one fall season eating my way up the Pacific Coast of Mexico, exploring food markets, meeting chefs and hanging out in kitchens from Zihuatanejo to Mazatlan. It was all part of the process of working on a cookbook collection that has already featured the cuisines of Italy, Spain, France and Japan.
The cookbook has now been published so I was thrilled to get a hard copy in my hands this week. Mexico: From the Source is filled with exciting recipes, inspiration and behind-the-scene stories about local producers, traditions and chefs across Mexico. It's organized into five sections:
Mexico City & Central Mexico
Oaxaca
Pacific Coast
Baja California
Yucatan
Each section presents 12 recipes straight from the kitchens where the dishes were perfected. There's a delicious mix of dishes from appetizers to desserts with favourites such as fish tacos (Ensenada), chile en nogada (Puebla), aguachile (San Francisco, Nayarit), tortilla soup ( Oaxaca) and many more.
All recipes come beautifully photographed by Mexico City-based Lindsay Laukner Gundlock and were gathered by a talented collection of writers including Kate Armstrong, Kristin Diaz de Sandi, Scarlett Lindeman and John Hecht.
Within the Pacific Coast Chapter I authored, you'll meet chefs such as Chef Marino Magano of Casa 46 in Mazatlan's Historic Zone, Mavi Graf of Arte Culinario in Puerto Vallarta and celebrity chef Betty Vazquez of San Blas who is well known as the Culinary Ambassador for Riviera Nayarit and for her role as a judge on Master Chef Mexico.
For each recipe, you'll learn about the chefs, the stories behind their dishes, their careers and experience.
Hotels Featured in Lonely Planet's Mexico: From the Source
In the Lonely Planet cookbook, you'll also discover fascinating new destinations to visit and beautiful hotels to stay at. There's a range of accommodations for all budgets and travel styles from Puerto Vallarta to Tepic to Mazatlan, plus plenty of design inspiration. You can also check out my post on the Best Places to Eat in Puerto Vallarta Now.
For more information on where to stay in Mexico, did you know that you can get a Lonely Planet pdf free download or a Lonely Planet ebook free download?
Get details on how to get every Lonely Planet ebook free.
Chefs in Mexico: From the Source
In addition to the opportunity to explore a collection of hand-picked recipes from across Mexico– within the Pacific Coast Chapter of Mexico: From the Source you'll find classics such as ceviche, aguachile, pozole and pescado zarandeado — you'll meet some of Mexico's most passionate and exciting cooks.
There is contact information for all of the chefs, their restaurants and recipe sources within the book.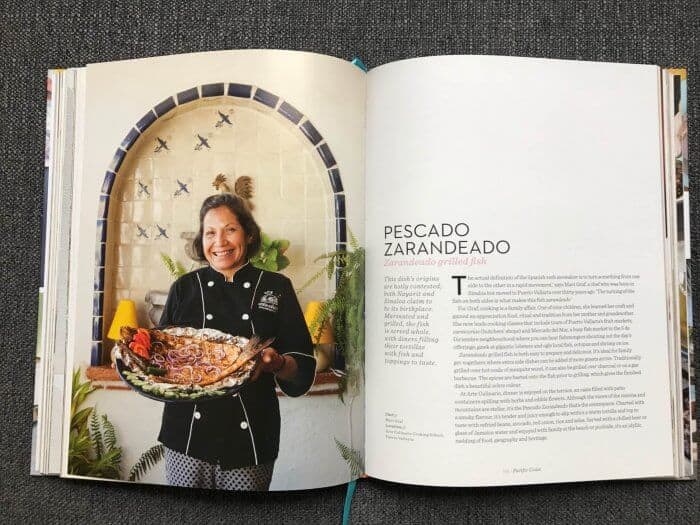 I'd like to extend a special thanks to the talented chefs, producers and local contacts who generously shared their time, insights and recipes during this culinary adventure along Mexico's Pacific coast.
I'm very grateful to Richard Zarkin, Gustavo Rivas, Julio Birrueta, Marian Gerlich, Mary van den Heuvel, Betty Vazquez and family, Catie Meyer, Mavi Graf, Lesley Peterson, Javier Sanchez, the many recipe testers and fellow contributors for your support, enthusiasm and dedication.
Dividing her time between Canada, Guatemala and Mexico (or the nearest tropical beach), Michele Peterson is the founder of A Taste for Travel. Her award-winning travel and food writing has appeared in Lonely Planet's cookbook Mexico: From the Source, National Geographic Traveler, Fodor's and 100+ other publications.
Read more about Michele Peterson.