WELCOME TO A TASTE FOR TRAVEL
Welcome to the A Taste for Travel  blog. If you love food, drink and sun destinations you've come to the right place. Our travel tips, advice and itineraries are designed to help you discover the best of Mexico, the Caribbean, Latin America and Europe (and a few other places in between).
Our Story
OUR READERS
Our readers are highly-engaged culinary adventurers who are passionate about travel and world cuisine. We care deeply about our readers and welcome all comments and feedback.
MENTIONED IN NEWS
We've appeared in the world's leading publications, reaching an estimated readership of 5 million people annually. Find us quoted in Business Insider, Lonely Planet, Holland America, Reader's Digest and more.
RECOGNITION
Our award-winning writing has been recognized by the North American Travel Journalists Association  and we were honoured to receive The Caribbean Tourism Organization's award for best Canadian Travel Blog!
COLLABORATIONS
We've collaborated with tourism boards, hotels and resorts as well as destination marketing organizations. Contact us to learn more about how we can help showcase your destination.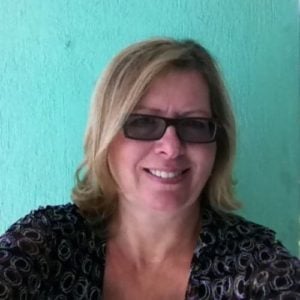 MICHELE PETERSON
PUBLISHER
Dividing her time between Toronto, Mexico and Guatemala (or the nearest tropical beach), Michele Peterson is an award-winning writer, editor and publisher who specializes in travel, cuisine and luxury lifestyles. After a successful career as an investment executive, she swapped suitcase for flip flops and now travels the world seeking out the most amazing food, drink and sun destinations.
Her writing has appeared in Lonely Planet's cookbook Mexico: From the Source as well as more than 100 publications including National Geographic Traveler, Conde Nast, Fodor's, 55 Plus,  the Globe & Mail and several best-selling book anthologies. Visit her personal website for sample clips or see her professional resume on LinkedIn.