We may earn income from links in this post. Please read this Disclosure for details.
If you're looking for a beach vacation as well as a wellness boost, look no further than Zoetry Paraiso de la Bonita, an all-inclusive holistic resort near Puerto Morelos on the Riviera Maya of Mexico.
It's definitely one of the best resorts on the Cancun Riviera Maya coast. I spent a week at this luxury beachfront hotel after a food and wine conference in Cancun, so was especially grateful for the opportunity to kickstart a wellness regimen after a week of indulgences.
Here are the 8 healthy things to do at Zoetry Paraiso de la Bonita and strategies I learned during my DIY detox:
1. Learn to Swap High Calorie Cocktails for Organic Teas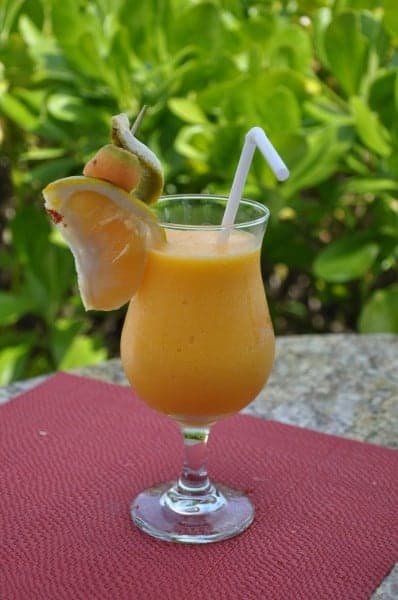 Upon arrival, I dodged the welcome bottle of tequila and poolside cocktails (who knew a pina colada has the same calories as a Big Mac???) and opted for iced herbal tea. Chugging three or four glasses of organic tea a day didn't leave much room for boozy drinks although I did sample a few for research purposes.
2. Enjoy Long Beach Walks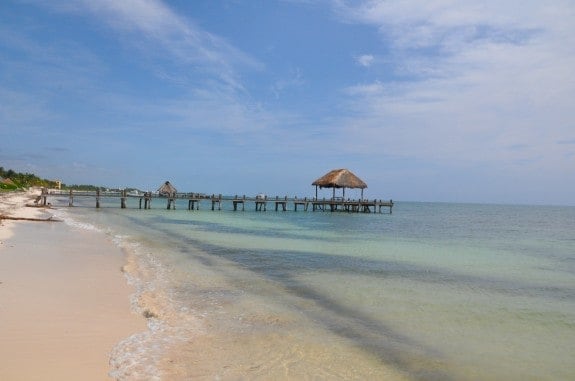 The fact I got blisters on my feet from walking has nothing to do with the nude men at nearby Desire Resort. Located between Zoetry Paraiso de la Bonita and Puerto Morelos, the adult-only Desire Resort promotes a "feeling of liberation" which I discovered includes all-nude men's beach volleyball tournaments.
Thankfully I missed their nude yoga class.
3. Control Your Weight with Healthy Meals
A recent British study reported that the average vacationer gains 7.5 pounds during a two-week stay at an all-inclusive Caribbean resort. I suspect the buffets are to blame. If you take a spoonful of everything as I do, it doesn't take long to gather enough food to feed the Russian army. At Zoetry Paraiso de la Bonita, all meals are ordered a la carte which made it easy to swap fruit and yogurt for my usual bacon, scrambled eggs and hash browns.
To be extra sure I wasn't tempted by the smell of warm chocolate croissants, I ordered room service. Given my villa was a 10 minute walk to the restaurant, there was little chance of snatching a strip of bacon on the fly.
4. Feast on the Views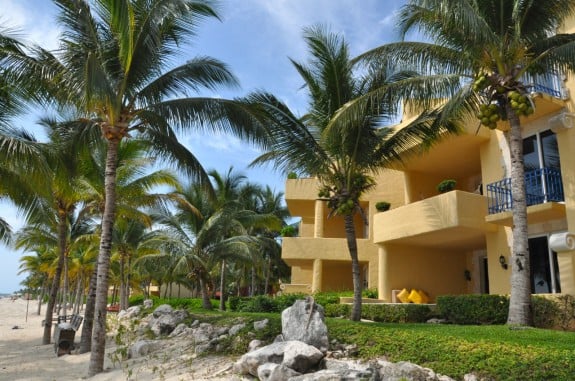 Dining on my terrace helped avoid mindless eating while browsing my iPhone. Executive Chef Antonio Torres's "green cuisine" philosophy meant plenty of fresh herbs from the resort's organic garden, big flavors and unprocessed local ingredients.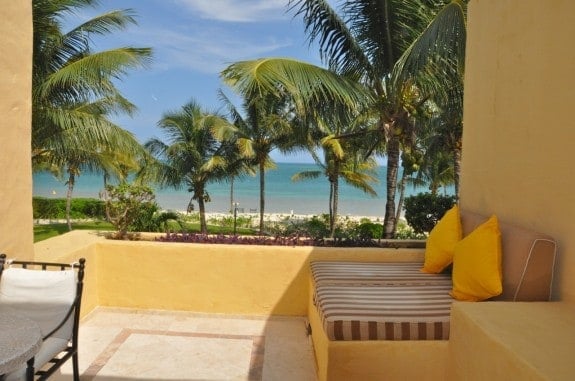 As part of Zoetry's commitment to Healthy Eating Choices, the menu displayed the calorie, carb and fat content of each dish. Delicious grilled fish vs. pasta most days for me.
5. Participate in Daily Yoga and Fitness Classes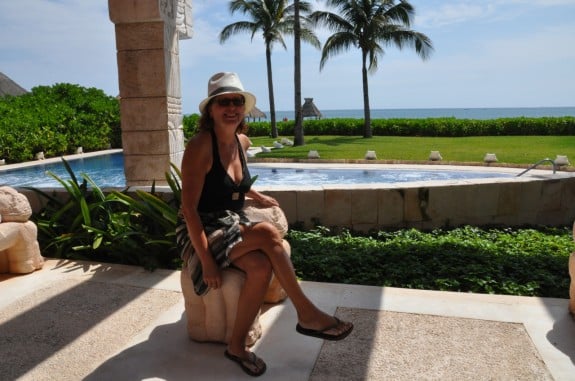 There's nothing quite as soothing as the sound of the waves when you're downward- dogging it in yoga class, unless you're peering through the floorboards of a pier and watching fish swim beneath your feet. And while some resorts may offer a token yoga class or two, at Zoetry you get daily classes offered by a teacher accredited in Vinyasa Flow, Hatha and Ashtanga techniques.
All wellness classes –such as Aqua Fit Class and guided beach meditation walks — are included in your room rate. The Zoetry Wellness Center lent me a yoga mat ( $50 USD deposit) so I was able to practice yoga on my own terrace at sunrise. My travel writer pals Sue Campbell and Lori Keenan shared some of their secret tips on how to pose in a bathing suit — it had something to do with working the angles. Wearing a big sarong was easier.
6. Feed your soul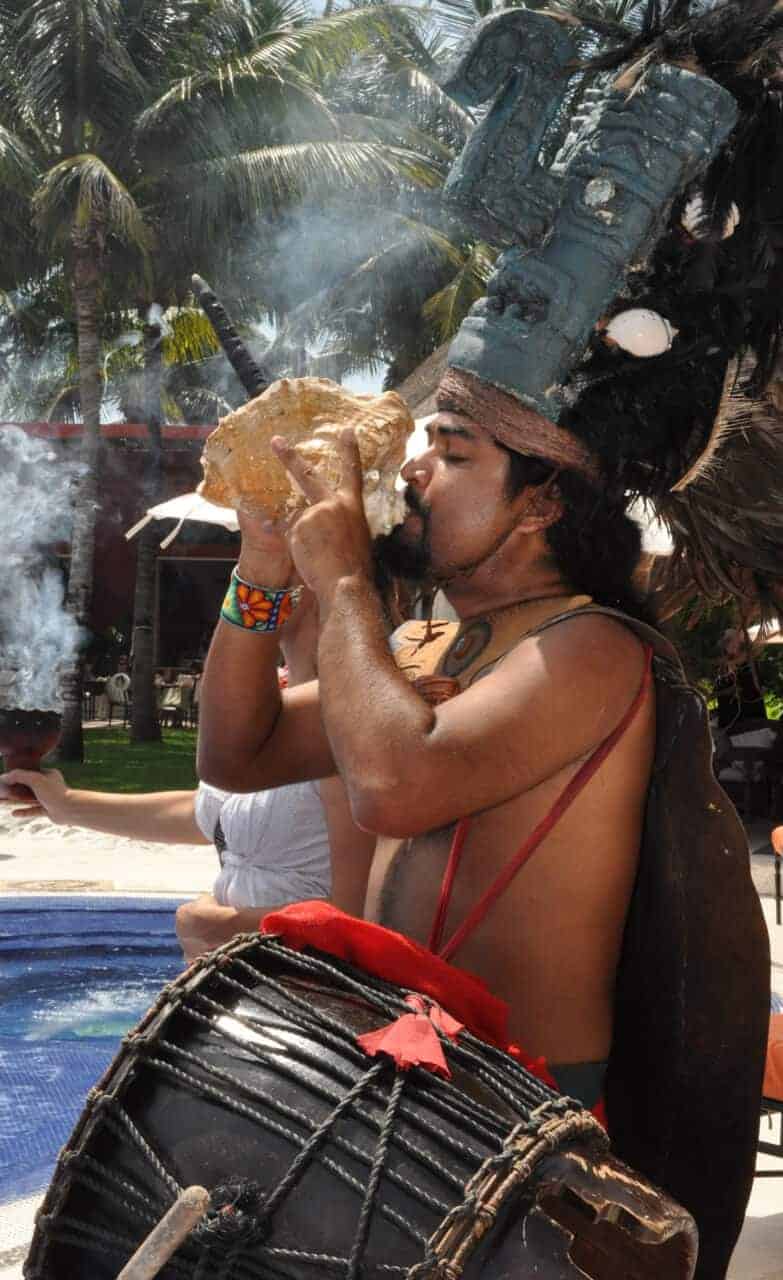 With a Maya shaman on staff, Zoetry offers enrichment activities such as temazcal sweat lodge ceremony and traditional blessings. Each morning, the shaman would blow sacred smoke from the copal tree toward the four cardinal points of north, south, east, and west of the earth in a purification ritual. All I had to do was lie on my lounger and detoxing came to me.
7. Reconnect with Nature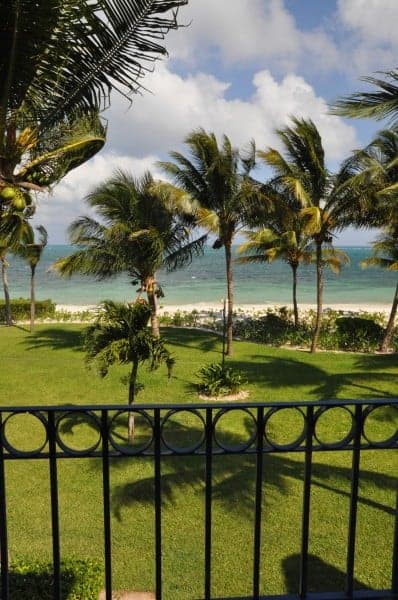 The zen of being surrounded by greenery, ocean sounds and wildlife was a welcome break from the white noise of city life, computer screens and electronics. The resort is set at the edge of the Puerto Morelos Marine Park and is certified by Rainforest Alliance, so you're never far from nature.
Most mornings the birds awoke at 6:00 am creating a cacophony of tweeting. But being up early did mean more time for long walks on the beach and sightings of nude men.
8. Indulge in Soothing Thalasso Spa Hydrotherapy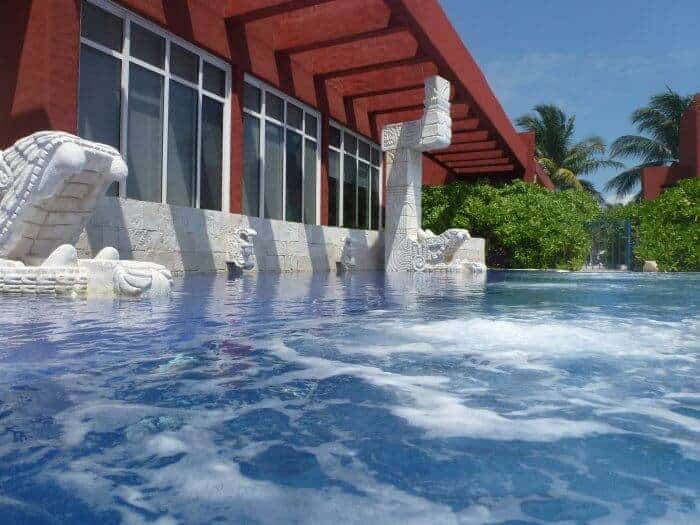 Home
After working out in the gym (running on a treadmill while watching the waves break made the time speed by) I headed for a Swedish massage and the Thalasso spa to soak up the beneficial powers of seawater.
The water, a warm 27-31C, was so effervescent it felts like floating in a glass of bubbly champagne.
Check prices and availability at Zoetry Paraiso a la Bonita on Booking.com.
Dividing her time between Canada, Guatemala and Mexico (or the nearest tropical beach), Michele Peterson is the founder of A Taste for Travel. Her award-winning travel and food writing has appeared in Lonely Planet's cookbook Mexico: From the Source, National Geographic Traveler, Fodor's and 100+ other publications.
Read more about Michele Peterson.