We may earn income from links in this post. Please read this Disclosure for details.
If you are looking for an exclusive retreat on an island surrounded by picture-perfect beaches and swanky beach bars, then St. Barts in the French Caribbean is just what you're looking for!
With its celebrity chefs, designer boutiques and haute resorts set amid a constellation of the Caribbean's most beautiful beaches, there's good reason it's popular among the jet-setting crowd.
But there's a wealth of incredible things to do in Saint Barts beyond lounging on its glamorous beaches!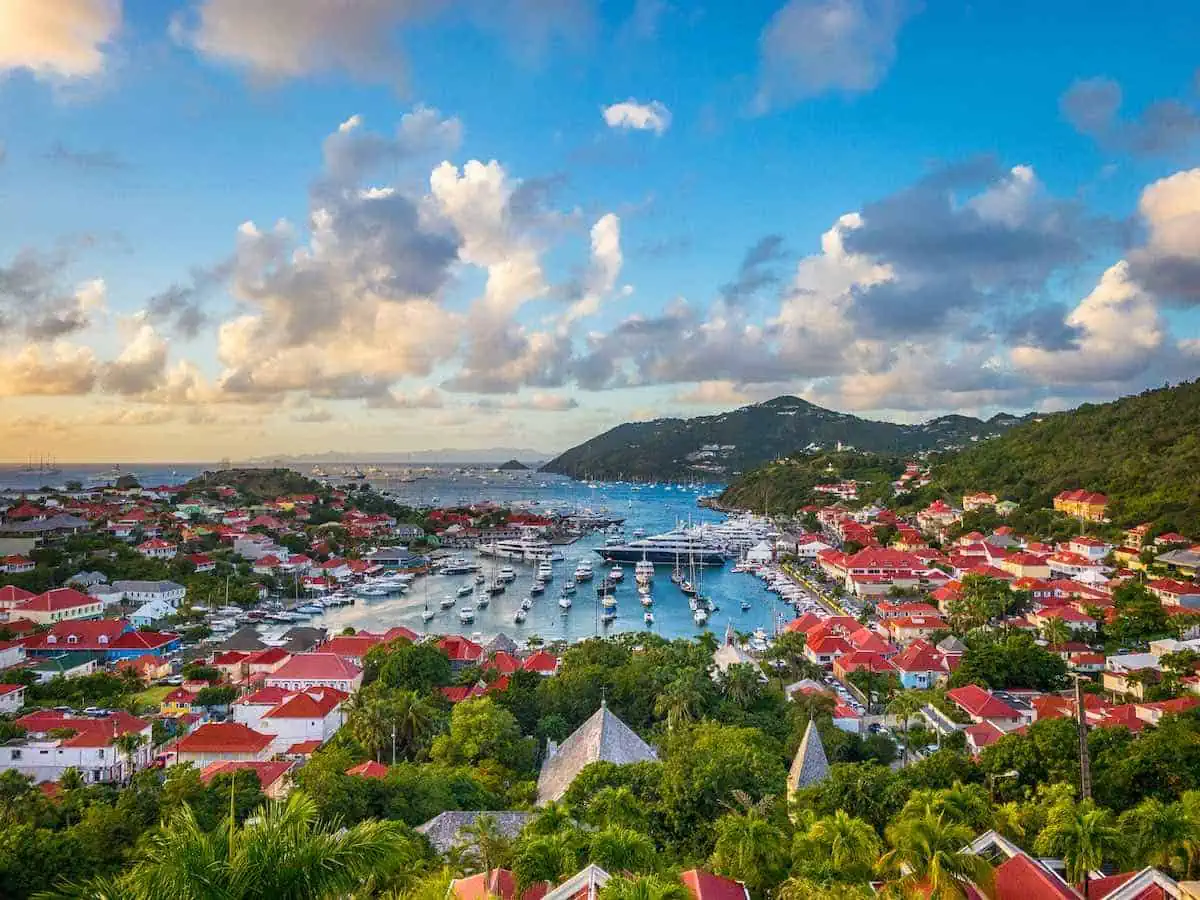 I've spent many months of my life exploring the Caribbean and have visited dozens of its spectacular islands.
From the moment I first set foot on St. Barts, I knew there was something special about this island. Something that made it different from the rest.
The magic that I felt here has enticed me back time and time again.
In this article I'll give you a quick overview of the island. Then, I'll dive into some of my favourite things to do, hidden gems, unique experiences and favourite spots for nightlife and food.
Where is St. Barts?
First of all, where is St. Barts?
Saint Barts or St. Barth (full name Saint Barthélemy) is a picturesque volcanic island, surrounded by a shallow reef. It's located south of Anguilla and Sint Maarten, and north of St. Kitts & Nevis.
Along with the Islands of Guadeloupe, Martinique and Saint-Martin, it's an overseas collectivity of France. This means you'll find lots of French influence in the island's architecture, cuisine and culture.
On Saint Barthélemy, it's almost effortless to soak up some French flair.
And, of course, everyone speaks French so it's a great place to practice your français!
1. Immerse Yourself in Nature at Anse de Grande Saline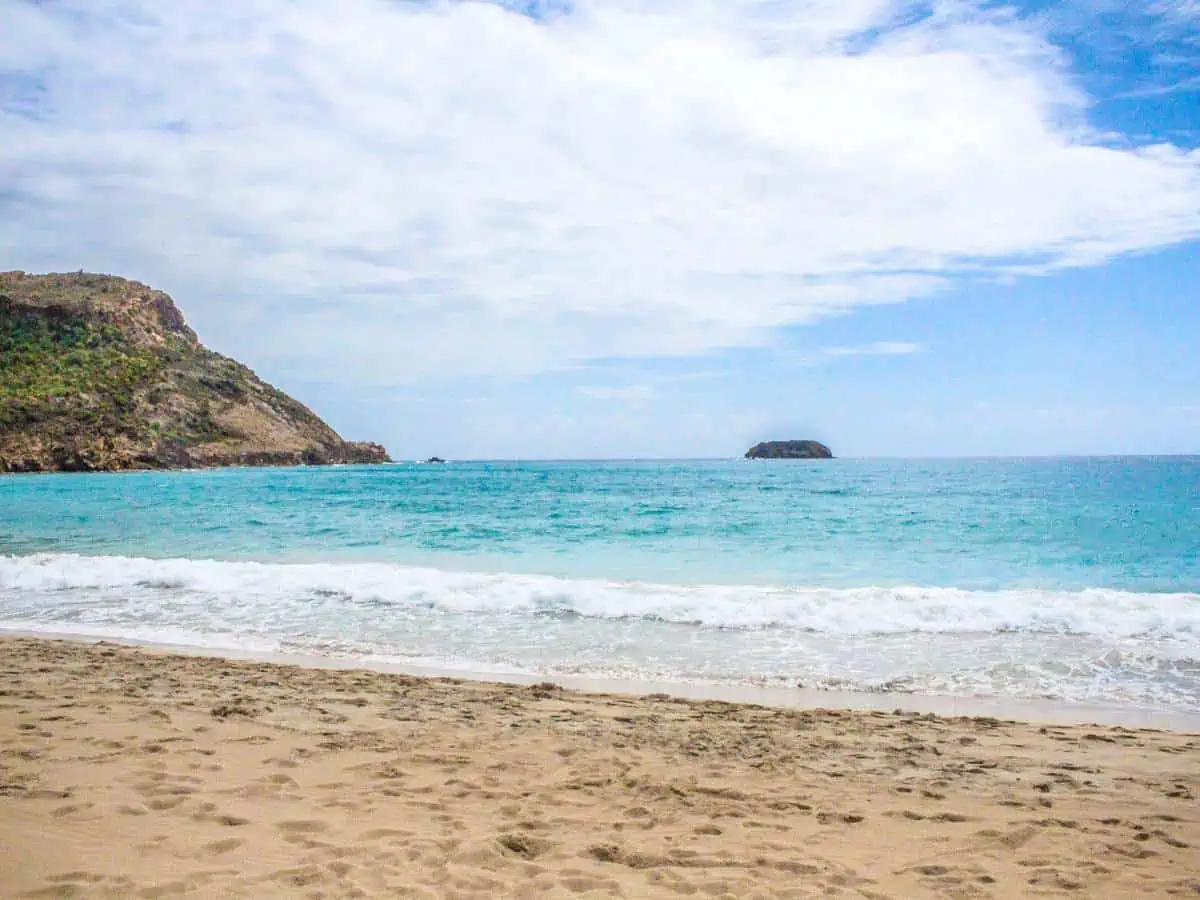 St. Barts is home to over 20 scenic beaches. However one of my absolute favourite beaches in St Barts is 'Anse de Grand Saline'.
The name translates to Large Salt Beach and is an accurate representation of this idyllic swathe of powdery sand.
Nestled on the island's southern coastline, Anse de Grand Saline sits in front of an area of salt pans. It's the second largest beach on the island and is protected on either side by large headlands.
This isolated beach is one of the best places for those who want some peace and quiet and to simply be at one with nature.
There are no restaurants or hotels behind the beach, allowing you to absorb uninterrupted natural scenery.
🌟 Insider Tip: There's no shade or sun loungers on this beach so bring your own beach umbrella, towel and other supplies.
Check prices and availability of a One-Day Tour from Saint Maarten to St. Barts on Viator.com.
2. Stroll Through the Charming Streets of Gustavia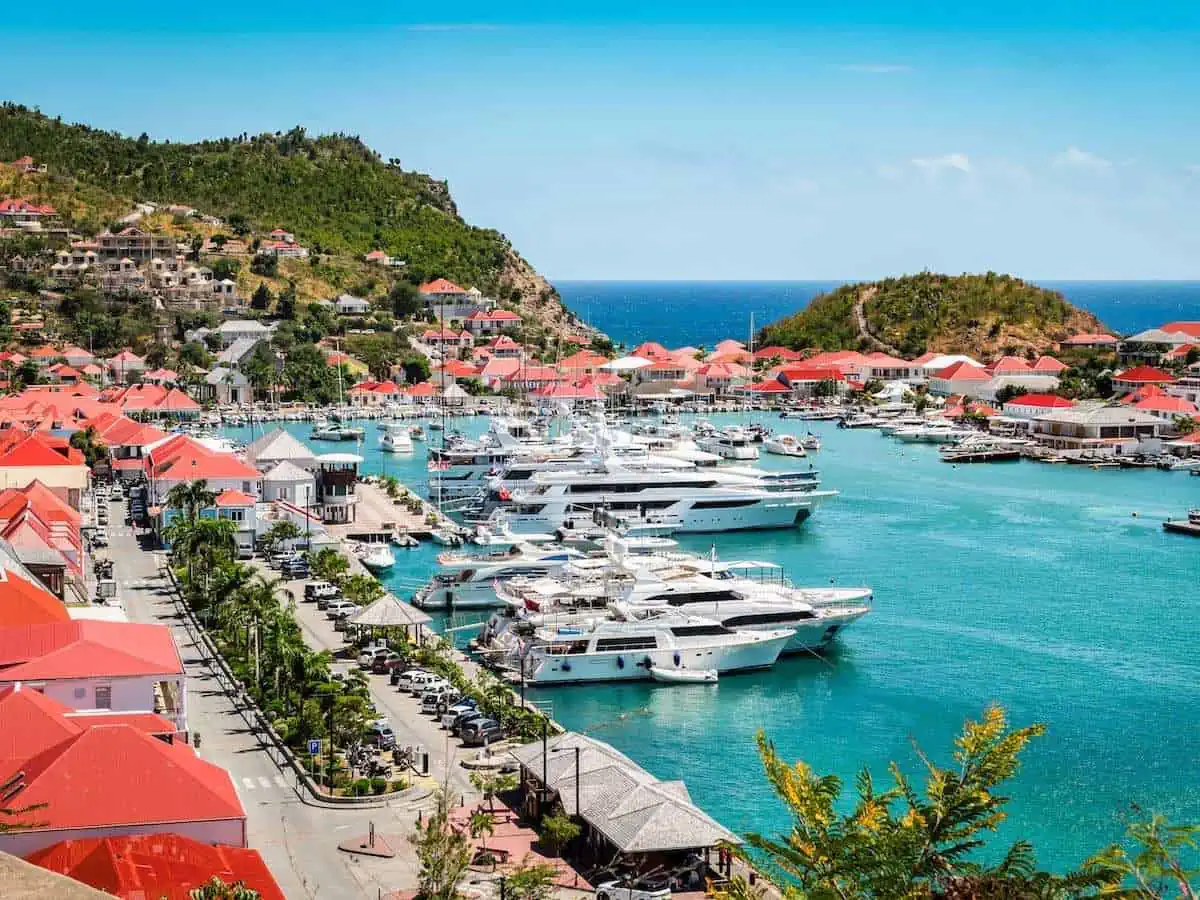 St Bart's capital is a charming collection of red-roofed shops and restaurants which overlook Gustavia's harbour. It's one of my favourite places in the world to indulge in a bout of shopping.
The streets are lined with high-end designer boutiques such as Louis Vuitton, Dior and Hermès. But there are also independent shops such as boho chic Vanita Rosa, a French collection popular with Kate Moss and Jane Fonda.
Gustavia is also one of the screening locations of the acclaimed St.Barth Film Festival, an annual film festival that's been taking place for more than 25 years.
The food scene in Gustavia is also a major attraction. You'll find a number of fine dining restaurants, cocktail bars and cafes.
Many, such as the acclaimed L'Atelier de Joel Robuchon, (Google Map) offer spectacular views of Gustavia harbour.
Expect to see mega-yachts bobbing in the harbour. Along with Bodrum, Turkey and the French Riviera, St. Barts is a favourite playground for the international yachting crowd.
🌟 Insider Tip: For me, the best restaurant in Gustavia has to be Eddy's Ghetto (Google Map). Surrounded by tropical gardens, this restaurant offers delicious French Creole cuisine.
The menu features tasty appetizers such as codfish fritters and lobster salad but there's also a fine house-made foie gras. Despite the prestigious location, the prices are actually fairly reasonable.
3. Hike and Snorkel at Secluded Colombier Beach
Accessible only by boat or hiking trail through swathes of undergrowth, Colombier Beach is one of the most secluded on the island. It's similar to the remote beaches in Anguilla — you'll rarely see anyone else but yourself!
Due to the remote nature of the beach, it's one of the most naturally beautiful places to visit in St. Barts and is well worth the hike to reach it.
There are actually two hiking trails that you can take. The first is from the nearby Petite Anse beach and is the easier hike of the two. It takes you upon magnificent yet steep cliffs before finally descending into the hidden oasis of Colombier Beach.
The views that you will be gifted with on the trail are nothing short of spectacular.
There is a second route which is more lengthy and challenging. It starts from the end of Colombier village and takes you through the forest from a gorgeous viewpoint.
🌟 Insider Tip: Colombier Beach has some of the best snorkelling on the island so come with a snorkelling mask! It's definitely a bucket list thing to do in St. Barths.
4. Sip Designer Cocktails at Nikki Beach Restaurant and Beach Club
Tucked on the gorgeous stretch of sand on Saint Jean Beach is my favourite beach bar on the island – Nikki Beach Saint Barth.
There really is no better spot to take a sip of an ice-cold craft cocktail than whilst relaxing on one of Nikki Beach's sun beds facing the azure ocean.
The waters here are some of the calmest on the island and therefore best for swimming, so you can enjoy a lovely dip in the ocean in between sipping champagne.
At Baie de St. Jean the water is so calm even the tiniest tot can paddle peacefully. Much like the hideaways on nearby Anguilla, this glamorous beach is a fave among celebrities.
So don't be surprised if you see Jessica Alba or Beyoncé and Jay-Z enjoying paparazzi-free family time here.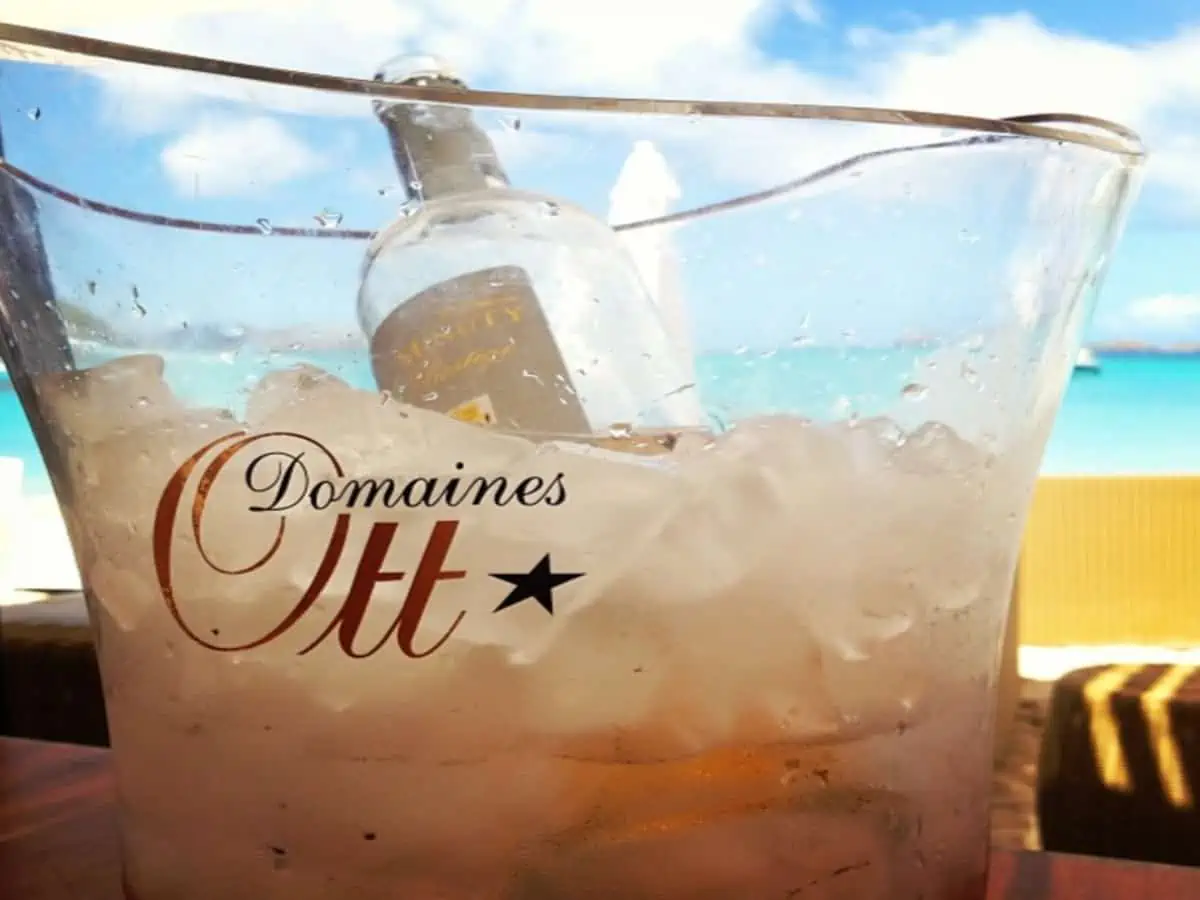 Nikki Beach also features quite a sophisticated food menu. Its chill restaurant serves a range of global dishes from artisanal pizza to sushi. The raw bar, salads and famous chicken satay skewers are especially popular.
I'd highly recommend the sushi at Nikki Beach. Just reminiscing about it makes my mouth water!
🌟 Insider Tip: Keep an eye on Nikki Beach's calendar as they host a number of events. Fridays and Saturdays are the most lively times to visit, with a DJ making an appearance on Saturdays.
Learn how to craft your own designer cocktails during a Cocktail Workshop on St. Barts. Led by a mixologist, this 2-hour interactive class is a fun way to sample the local spiced rum and aromatic herbs.
Check prices and availability of a Caribbean Cocktail Workshop on Viator.com.
If you like the vibe at Nikki Beach, check out Savi Beach Club on Anguilla. It's another posh Caribbean beach club and on our list of the best beach bars in Anguilla.
5. Unwind on Gouverneur Beach
Gouverneur Beach, another secluded beach, is tucked within the bay beside Anse de Grande Saline. One of the most pristine beaches on St. Barth's, this beautiful, unspoilt beach has no restaurants or hotels behind it.
It's slightly smaller than Anse de Grande Saline but shares much of the same characteristics. Its turquoise waters are protected by tall, rocky headlands and backed by shrub-coated sand dunes.
There are no sun loungers or parasols here. So it's advisable to bring your own supplies for your beach day, including any drinks or snacks.
Gouverneur Beach is another great beach for snorkeling. It's on par with the island of Bonaire for opportunities to snorkel from shore.
You can expect to see moray eels, southern stingrays and a wide variety of Caribbean reef fish.
6. Take a Day Trip to Laid-Back Anguilla
St. Barts is perfectly located just a short boat ride away from several other Caribbean islands including St. Martin/Saint Maarten and Anguilla.
Anguilla is a laid back island with an extremely different terrain to St. Barts – it's completely flat! The beaches on Anguilla are, in my opinion, some of the best in the Caribbean. So it's well worth taking a day trip here.
You can easily reach Anguilla by ferry. Ferries between Anguilla and St Barts run several times per day.
There are in fact no direct ferries between the two islands so you'll have to get a ferry to St Martin and then a second one to Anguilla. The ferry ride in total will take between one and two hours.
Alternatively, you can charter a catamaran to visit Anguilla. This means there's no waiting around for ferries and you can journey straight to Anguilla on your own terms.
7. Admire Breathtaking Views from Fort Karl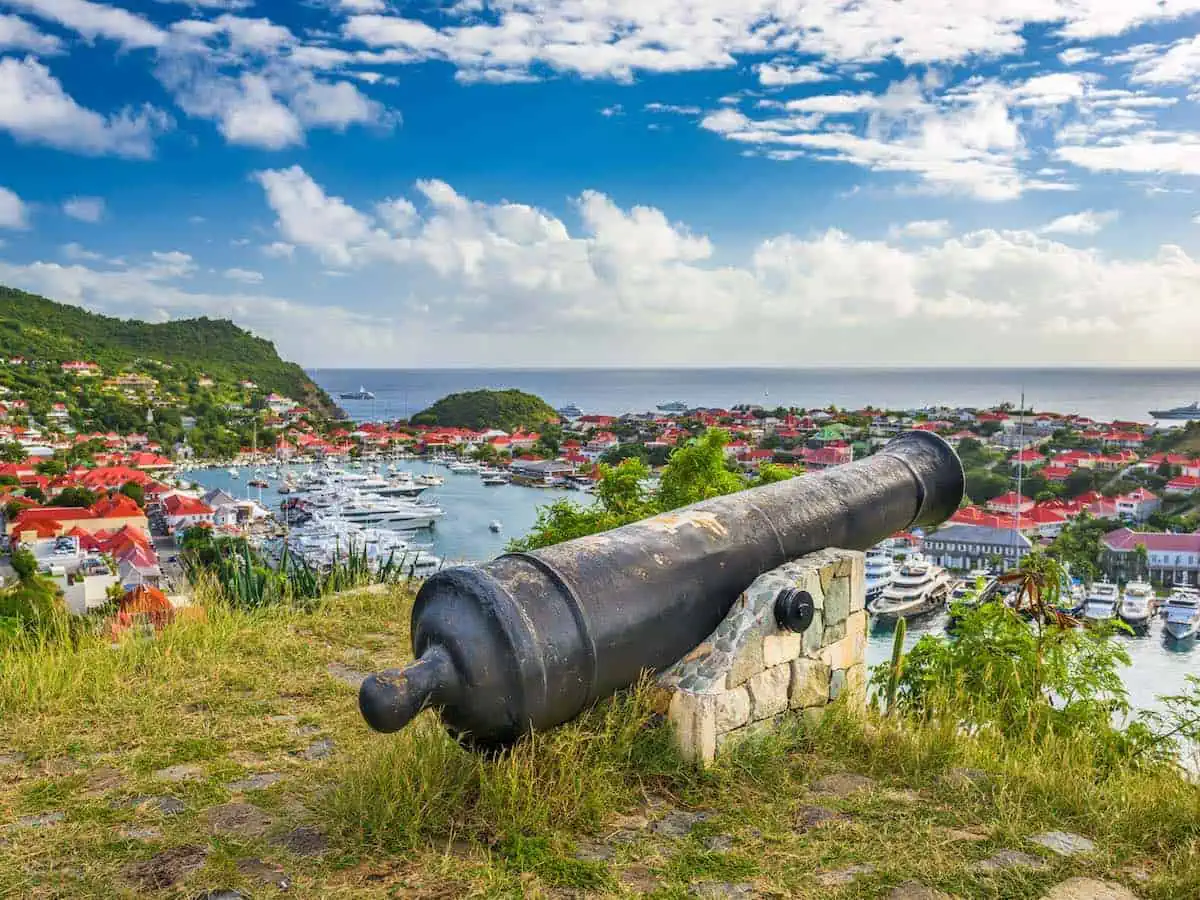 Overlooking Gustavia is Fort Karl (one of three forts which include Fort Gustave and Fort Octav) from when the Swedish had ownership of the island.
Built in 1787 and sitting on a 29 metre high hill, there is admittedly little left of Fort Karl today.
However the short hike to the fort and the spectacular views from the top make this historic St. Barts attraction worth a visit.
Whilst standing atop Fort Karl, you can enjoy both views of Gustavia and its vibrant harbour as well as a panorama of Shell Beach, which sits on the other side of the fort.
If you have just one day on St. Barts, the walk to the fort isn't too strenuous and is relatively straightforward to undertake from the harbour.
Visiting one of the forts is also a good thing to do on a cruise.
8. Snorkel at Anse du Grand Cul-de-Sac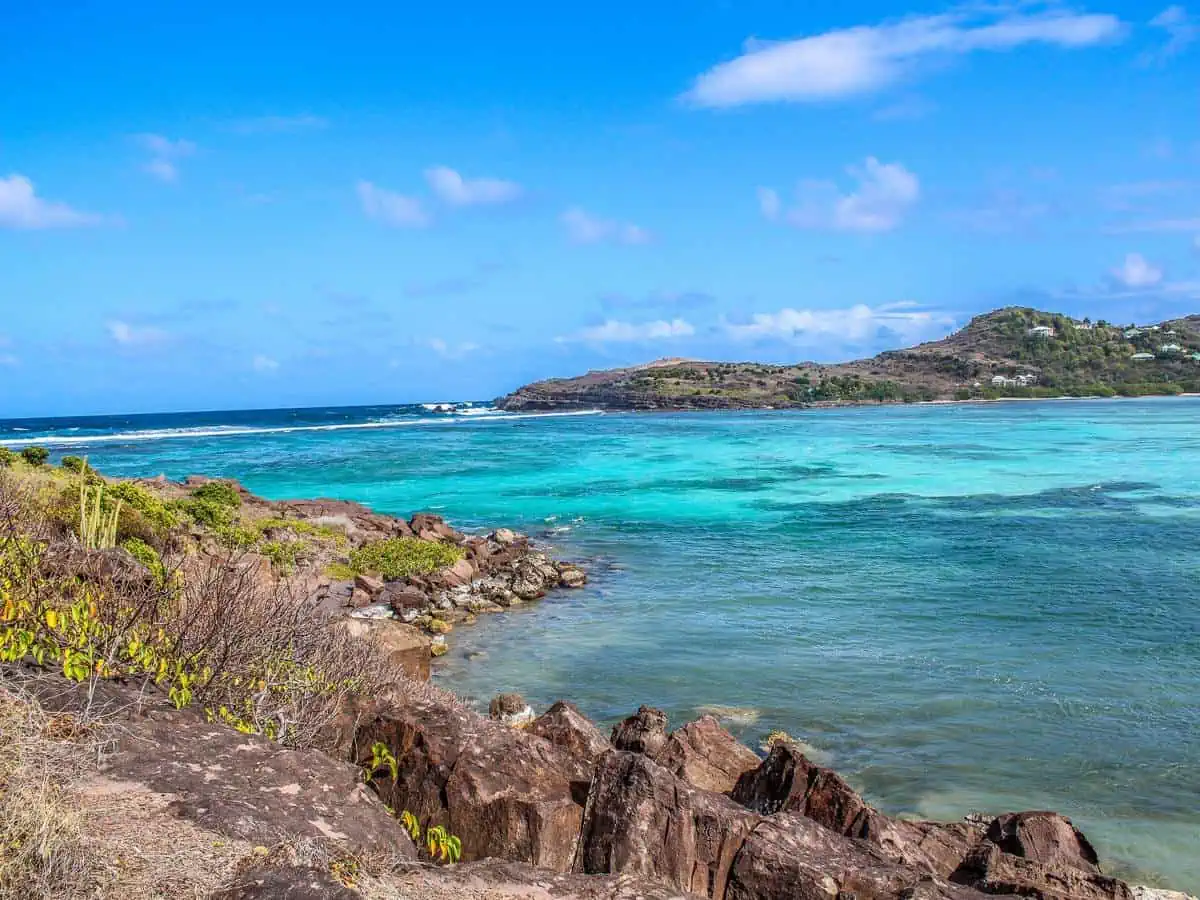 True to its name, Anse du Grand Cul-De-Sac resembles a large cul-de-sac in appearance. This sweeping arc of sand sits in front of a number of hotels with beach bars.
Not only is the water here incredibly clear and calm – perfect for swimming – but it's one of the best snorkelling spots on the island.
The lagoon is sheltered by two headlands. Between them is a coral reef. This area of reef is home to numerous green turtles.
🌟 Insider Tip: The best way to reach the reef is to enter the calm waters on the extreme western side of the beach as it's the closest stretch of sand to the reef. You'll have to swim around 150 metres to reach the reef.
There are a number of species of fish for you to marvel at here, but the most impressive reef visitor has to be the green turtle.
9. Dance the Night Away at Le Ti
When it comes to nightlife in St. Barts, one of the most exclusive and fun experiences has to be this Caribbean tavern.
Le Ti St. Barth first opened its doors in 1995 and hosts dinner and cabaret shows every night. As well as enjoying food from the charcoal BBQ grill, you can dance on tables and have fun in a fancy dress room.
Between 11pm and 4am you can dance to live DJs and enjoy drinks from the bar. A night at Le Ti is guaranteed to be a fun and memorable experience in St. Barth.
It's one of the island's best beach clubs.
10. Dine in Paradise on Anse des Flamands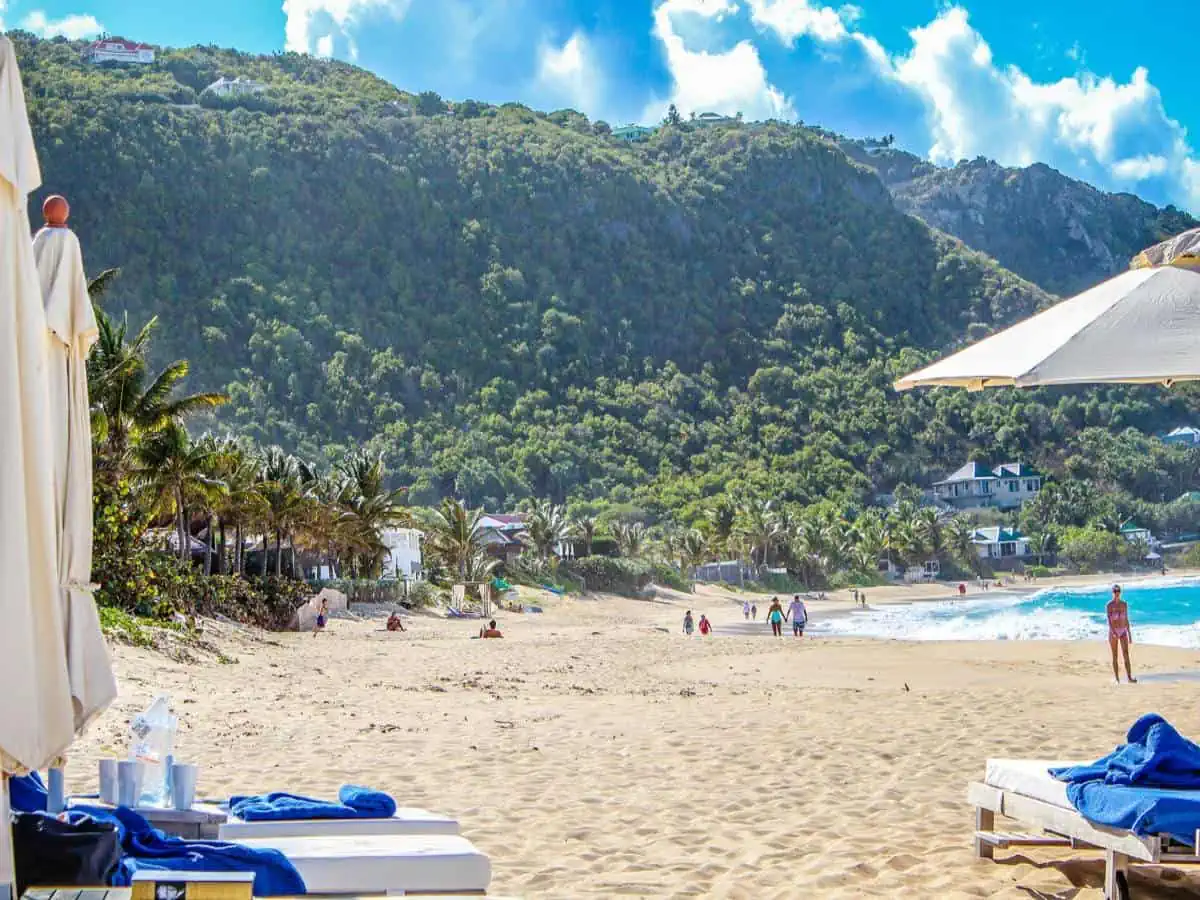 Perched on the north-west side of St. Barts, opposite the Saint Barthelemy Marine Park, is this magnificent stretch of golden sand.
Anse des Flamands is one of the longest beaches on the island and houses two of the most prestigious hotels on St Barth: the Taïwana and the Cheval Blanc St-Barth.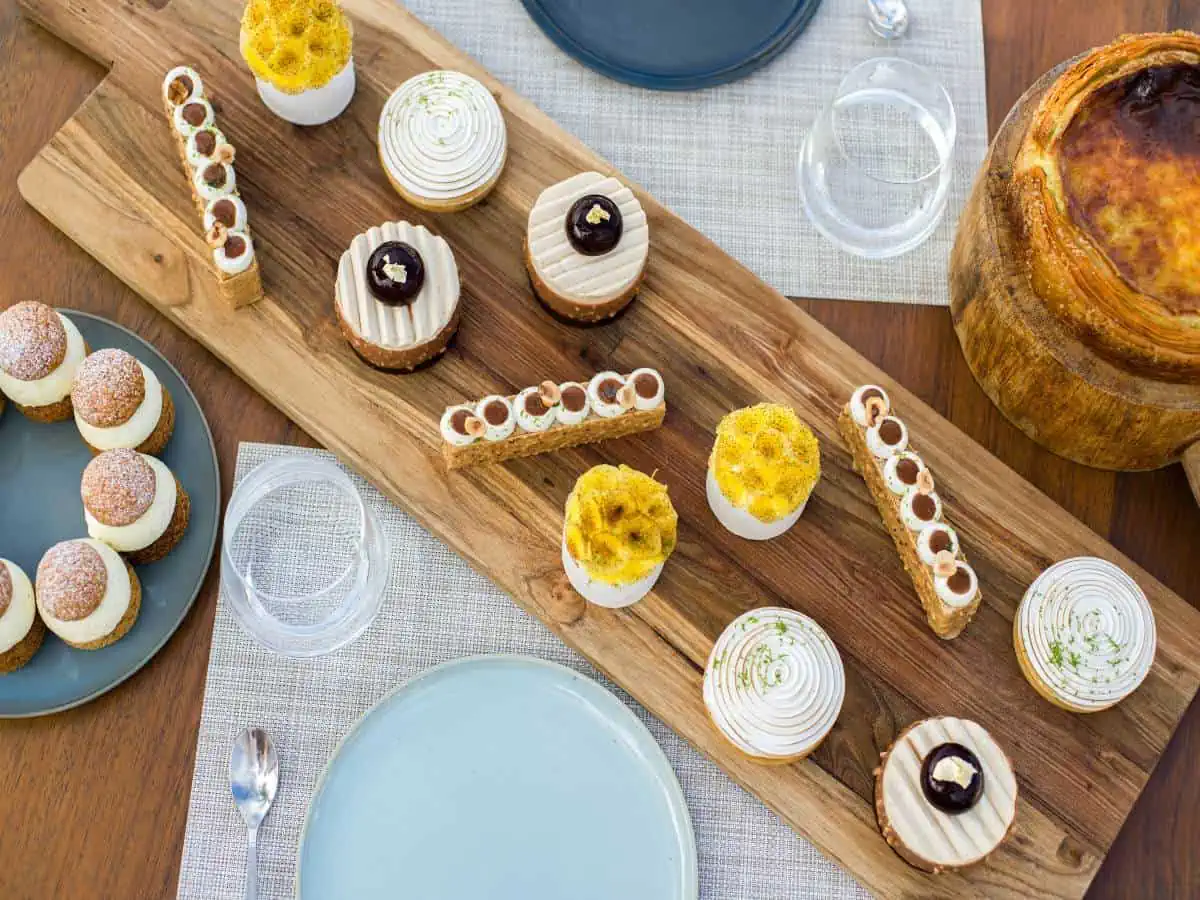 My favourite way to enjoy the beach is to visit the Cheval Blanc St-Barth Isle de France.
The hotel has a delightful beach-front restaurant called La Cabane which not only serves delicious food but has unrivalled panoramic views of the beach.
After you have indulged yourself with mouthwatering food, you can lie out on one of the beach's sun loungers and enjoy a cocktail or two from the Tiki Bar.
11. Enjoy Dinner with a View at Bonito Restaurant
Nestled within a traditional wooden house is this stylish and chic restaurant on a hill overlooking Gustavia's harbour. I can think of no better place on the island to dine on traditional cuisine while watching the sunset.
With an in-house DJ and an interior that is reminiscent of a beach bar, this is one of the trendiest restaurants in Gustavia.
Bonito specialises in serving fresh fish and meat cooked on a charcoal grill. They also serve a range of highly-rated cocktails, the perfect accompaniment to the sunset.
12. Mardi Gras Carnival in Gustavia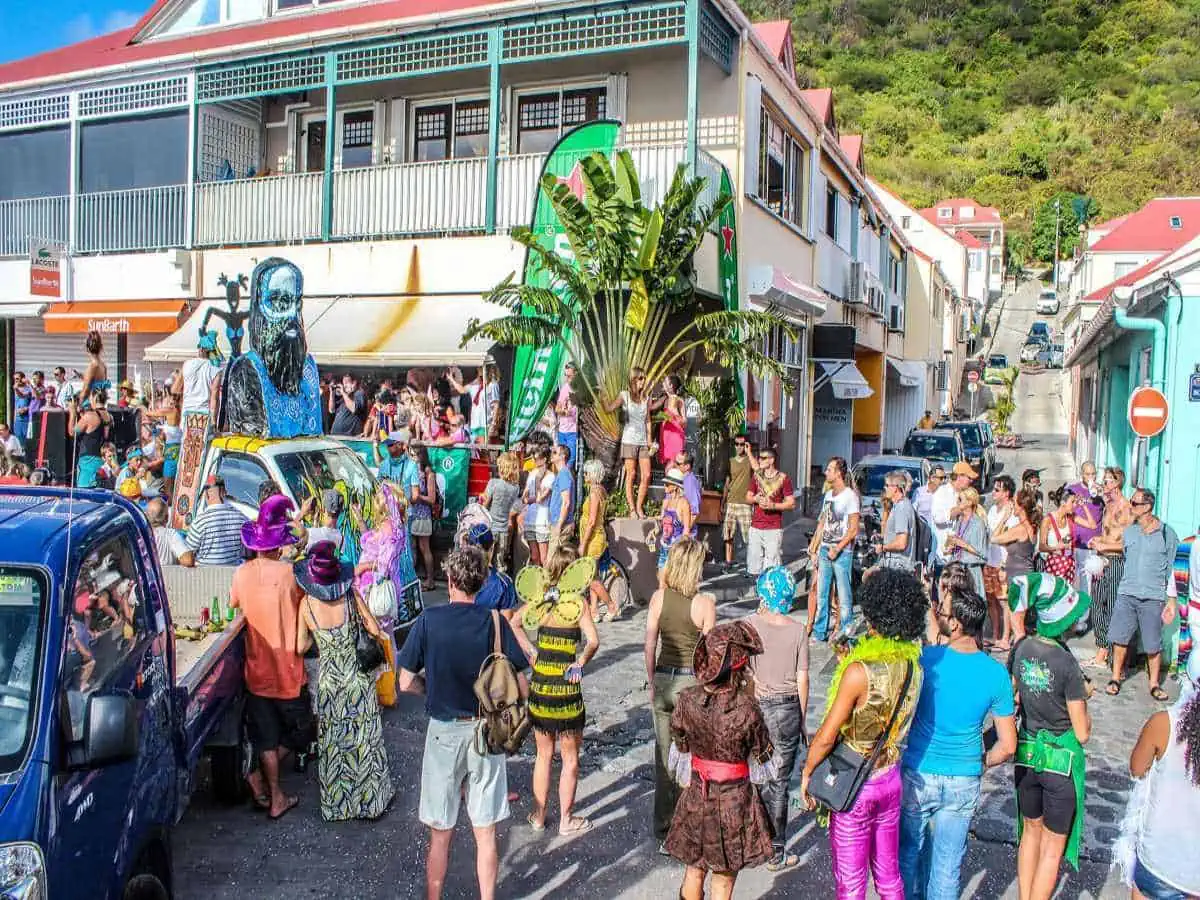 If you are visiting St. Barts in mid-February then there's a good chance that your trip will align with the Mardi Gras festival which takes place annually in the capital of Gustavia.
It's an incredibly fun time to be in the city as locals take to the streets in a range of costumes. And a grand parade makes its way down the road.
It's loud, it's fun and there's a lot of booze!
The Mardi Gras Carnival is a great chance to see St Bart's fun personality as you witness the excitement and maybe even join in on the celebration.
🌟 Insider Tip: On Carnival Day, all roads are closed in Gustavia. This means you'll need to park outside the city. I found on-street parking just up the road from Gustavia's lighthouse. It was a short 10 minute walk to reach Gustavia.
13. Rent a Catamaran to Visit Marine Parks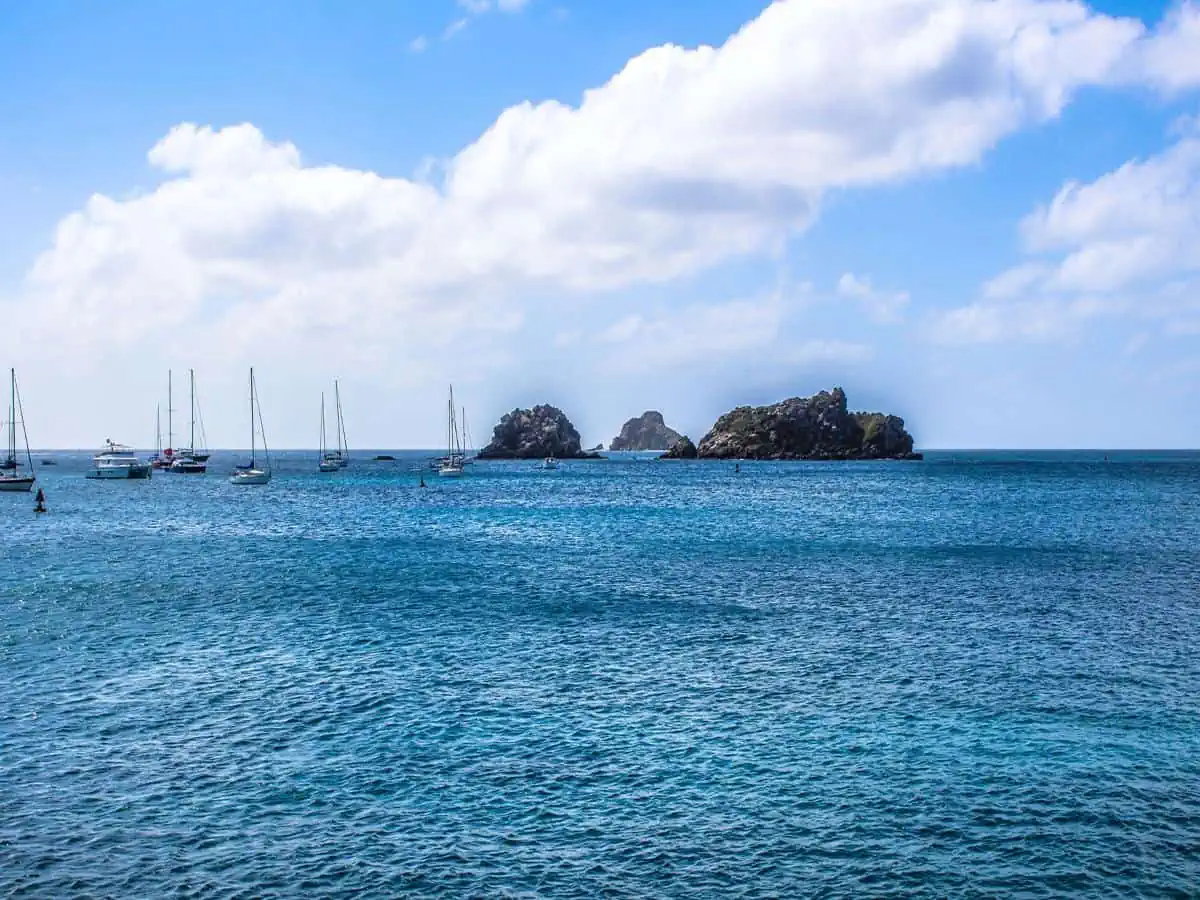 There are numerous islands and marine reserves just itching to be explored off the coast of St Barts. Most of them are only accessible by boat but the good news is that there are catamarans available for hire.
You can rent a catamaran for a full or half day or even just a couple of hours. Your private catamaran comes with a knowledgeable skipper, food, drinks and watersports such as kayaks and stand-up paddleboards.
Cruising around St Barts from the comfort of your own private vessel really is an experience like no other. It's especially memorable when you arrive at some of the best snorkelling spots on the island.
Stretching from Colombier to Toiny Beach, the St. Barths National Nature Reserve is a vast marine reserve of protected zones featuring sea grass beds, coral reefs and underwater formations.
It's home to sea turtles, eagle rays and reef fish. It's also home to a ship wreck, the Kaïali, a popular dive site.
Check prices and availability of a Full Day Catamaran Charter on Viator.com.
14. Go SUP on Saint-Jean Beach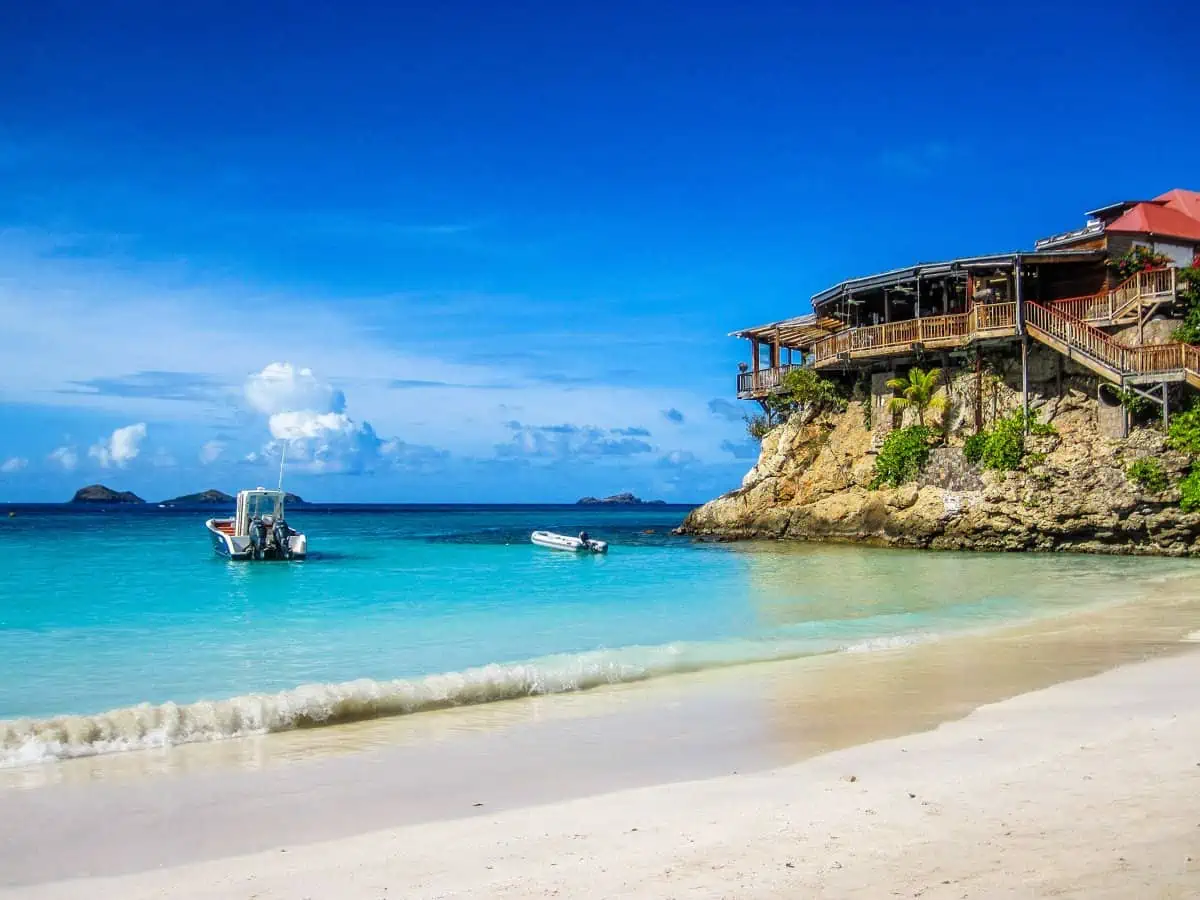 A top thing to do on St. Barts for outdoor enthusiasts is to go stand-up paddleboarding on Saint-Jean Beach.
It's a fun and exhilarating way to take to the clear blue waters and is the perfect way to cool off after enjoying some sunbathing. That's if you're anything like me and have questionable balance!
A number of other water sports are available here as well including windsurfing, surfing and kayaking. The company who organise the watersports, Caribwaterplay, boasts exceptional online reviews.
They also offer windsurfing and surfing lessons.
15. Trek to Petit Cul-de-Sac's Natural Pools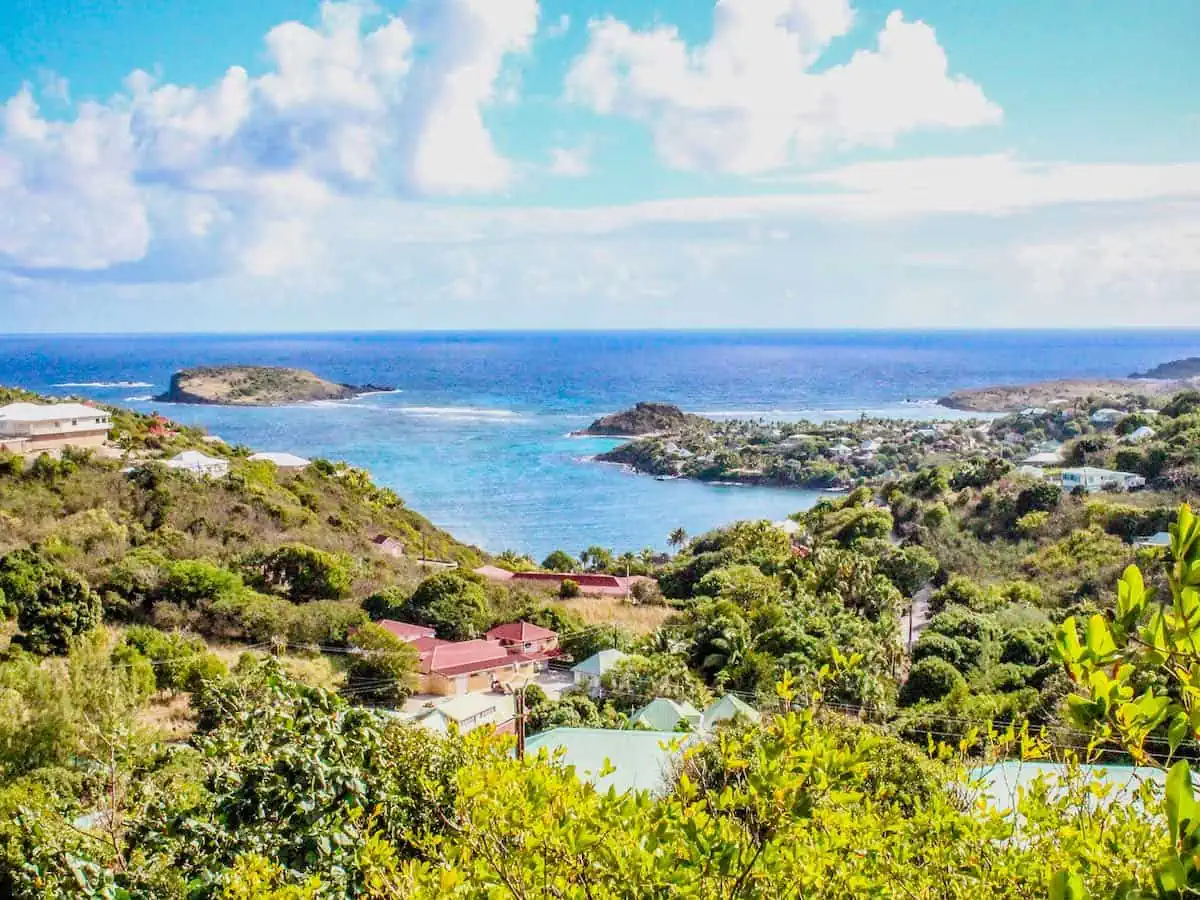 Next door to Anse du Grand Cul-de-Sac is Petit Cul-de-Sac, a tranquil beach nestled in a cove. Unlike its neighbour, there are no hotels or restaurants here which gives it a very peaceful vibe.
There's also no public parking at the beach so you will have to walk a little to get here.
Whilst the beach itself is picturesque, the main attraction of this beach is its selection of natural pools which glow turquoise under the sun.
These rock pools are a true hidden gem in St. Barth. They're located in a hard-to-reach location, to the right of the beach, on the other side of the headland.
Technically they're not on the beach at all but walking from the beach is the best way to reach them.
The walk to the pools from the beach typically takes between 30 and 40 minutes.
🌟 Insider Tip: Reaching the pools is quite challenging. So if you want to venture to this secluded spot I highly recommend hiring local guide Hélène Bernier, who specialises in organising off-the-beaten-track hikes around the island.
16. Explore Shell Beach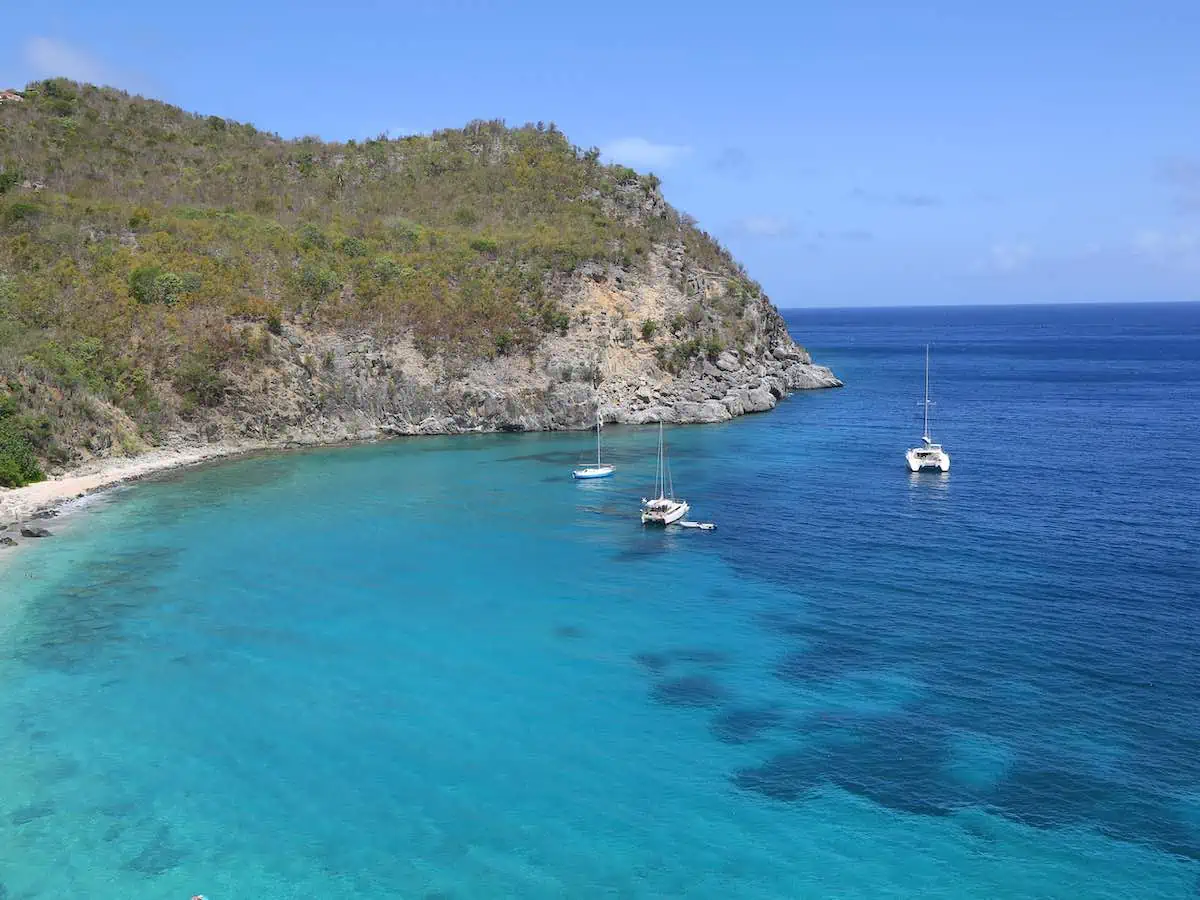 Just behind Gustavia is a beautiful stretch of sand known as Shell Beach. It's one of the best beaches on the island for swimming as the waters here are typically calm.
A top attraction on St. Barts, this beach is named after the thousands of pearl white shells and bits of coral that wash upon the golden shores.
While pretty, the shells can be rough underfoot so bring water shoes.
There's a highly-rated restaurant called Shellona (Google Map) that serves elevated cuisine inspired by the Mediterranean. Its Ibiza meets Mykonos menu features bites like grilled sea bass, lobster and truffle pasta.
The ambiance is relaxed and prices steep. You're paying for the prime location and upscale fare.
Shell Beach is just a short walk away from Gustavia so it's the perfect place to visit after a long day of shopping.
🌟 Insider Tip: On weekends, around sunset, enjoy live music at Shellona.
17. Bask in Grand Fond Natural Pool
In the very south of the island, accessible only by hike, is this beautiful natural pool. This natural pool is far easier to get to than the pools at Petit Cul-de-Sac. But it's still a relatively hidden gem.
The hike to the pool starts at Grand Fond beach. On the right of the beach is a narrow trail that snakes over the rocks.
The trail takes around 20 minutes to navigate down. It twists and turns, taking you over cliffs.
Near the end of the journey you'll have to contend with a steep downhill climb in order to reach the pool. But it's well worth the effort once you are basking in the clear, natural waters.
It's handy to rent a car on St. Barts as taxis can be hard to find.
Check for the best car rental rates at Discovercars.com
Top Hotels and Where to Stay in St. Barts
Eden Rock (Luxury)
Taking centre stage on Saint-Jean beach, perched on a majestic cliff, this exclusive luxury hotel contains a collection of 37 rooms, suites and cottages.
St Barts' top luxury hotel is home to The Rocks and Sand Bar, both acclaimed restaurants.
Rosewood Le Guanahani ( Luxury)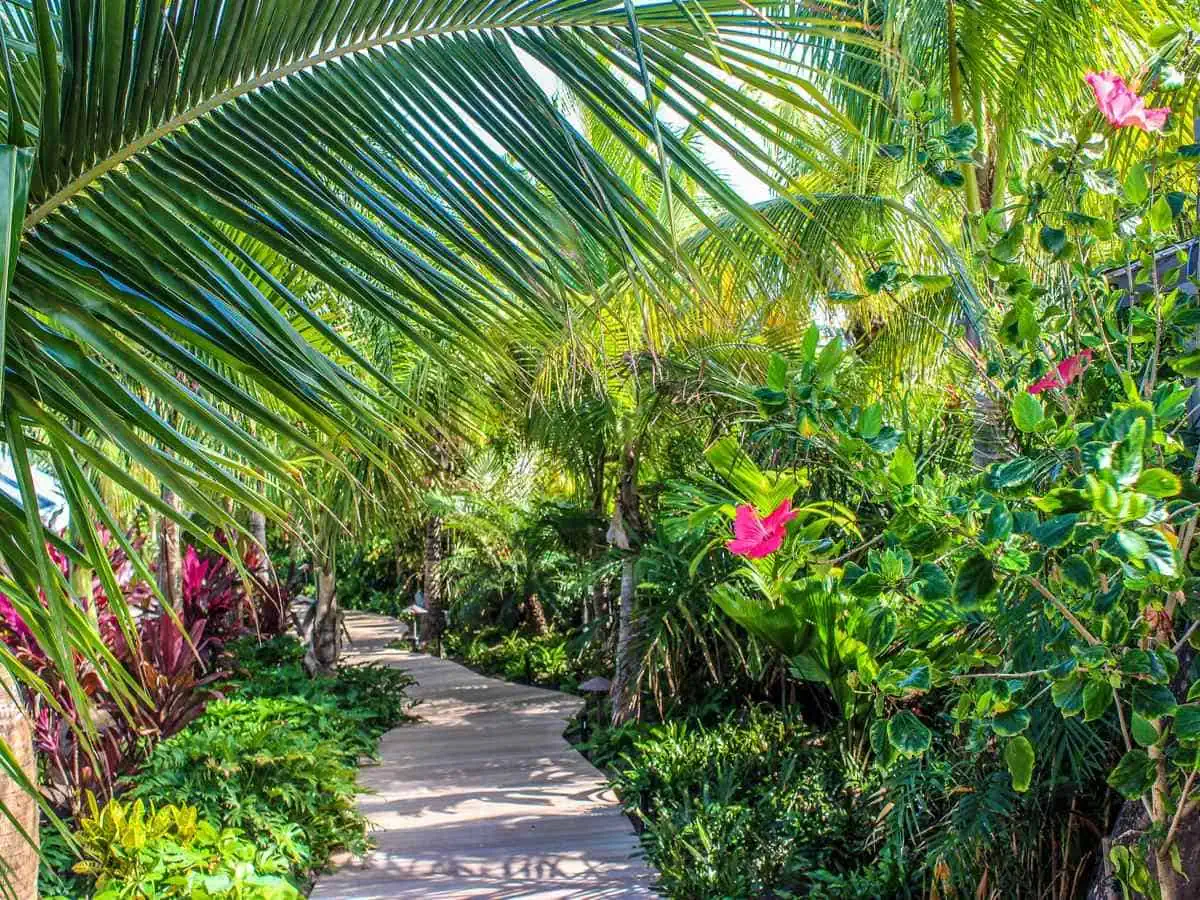 Perched on the western edge of Anse du Grand Cul-de-Sac, the Rosewood Le Guanahani features a luxurious collection of rooms and suites.
Set among lush tropical gardens, it also features a posh spa, tennis court and two restaurants.
Hotel Cheval Blanc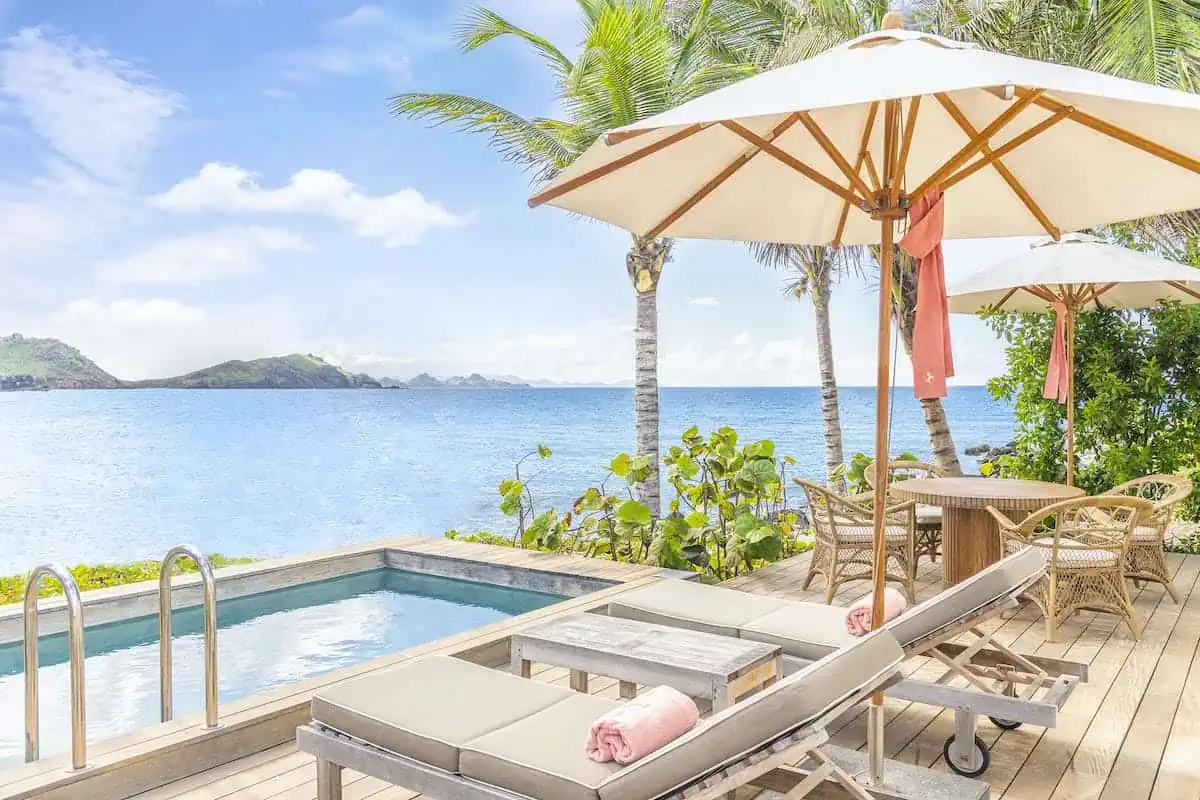 Whether you choose a suite set directly on Flamands Beach, perched over the Caribbean for views or opt for a cottage tucked in tropical gardens, Hotel Cheval-Blanc is the ultimate in effortless French chic style.
Salines Garden Cottages (Mid-Range)
Just a short walk away from Anse de Grande Saline are 5 charming self-contained cottages, tucked away in tropical gardens.
Three of these cottages come with kitchen facilities.
Plus, there's a communal pool available for guests to enjoy. Breakfast is included.
Other Luxury Caribbean Island Experiences
FAQs
What is St. Barts known for?
St. Barts is known as a high wattage Caribbean playground to celebrities, A-Listers and billionaires. But it's also famous for its protected marine reserve teeming with tropical reef fish, sea turtles and rays, its beautiful white-sand beaches and pretty capital city of Gustavia.
What is the best way to get around St. Barts?
The best way to get around St. Barts is by car. Some villa rentals even include a car during low season! Scooters, motorcycles and jeeps are also popular. A four-wheel drive vehicle is a good idea if you're planning to go exploring as the island's mountainous roads are steep and winding.
What month is St. Barts best?
November to March is the best time to visit St. Barts as it's outside the hurricane season and the weather is sunny and warm. Christmas and New Years are peak periods with steep prices.
Save to Pinterest!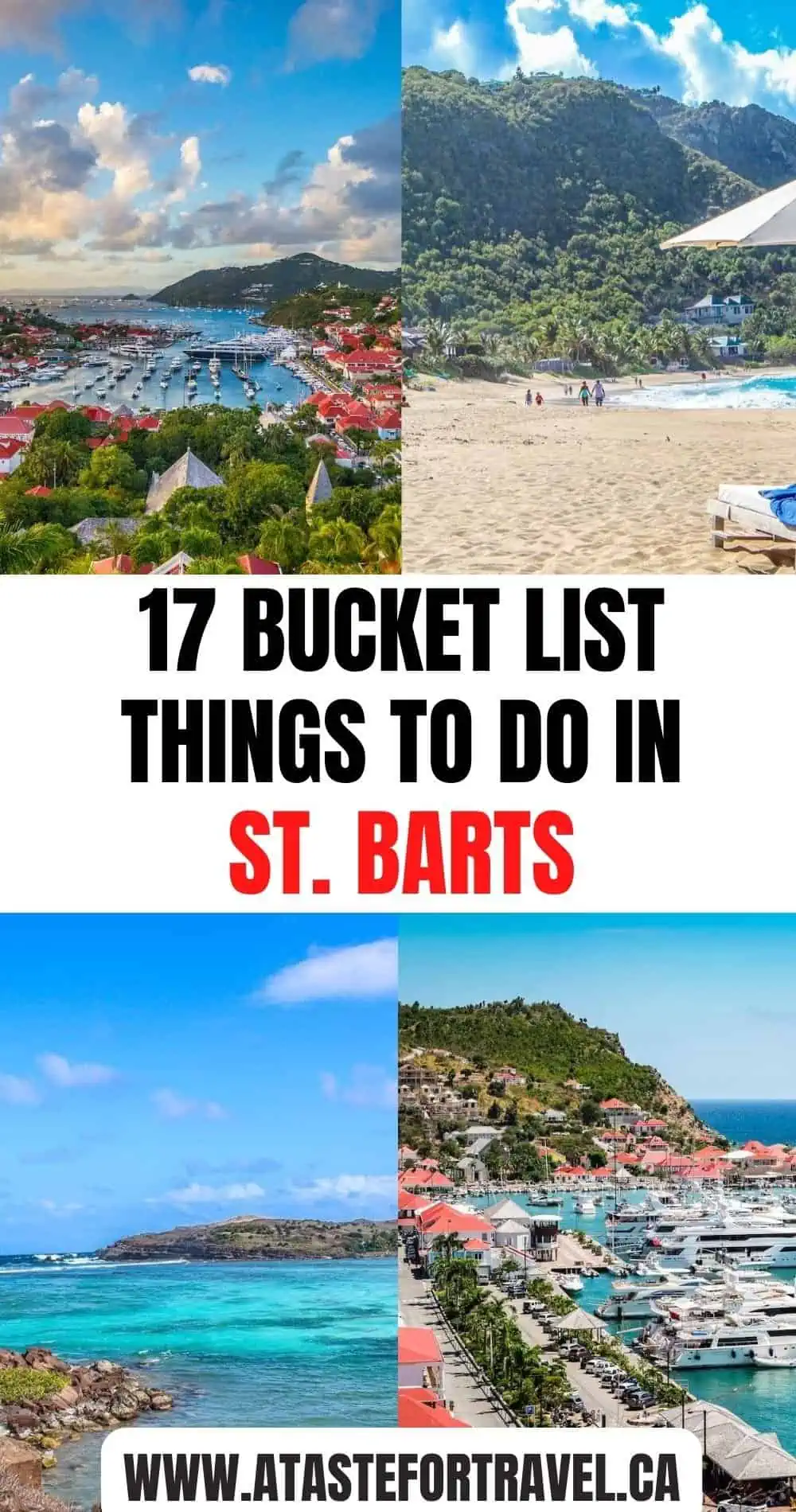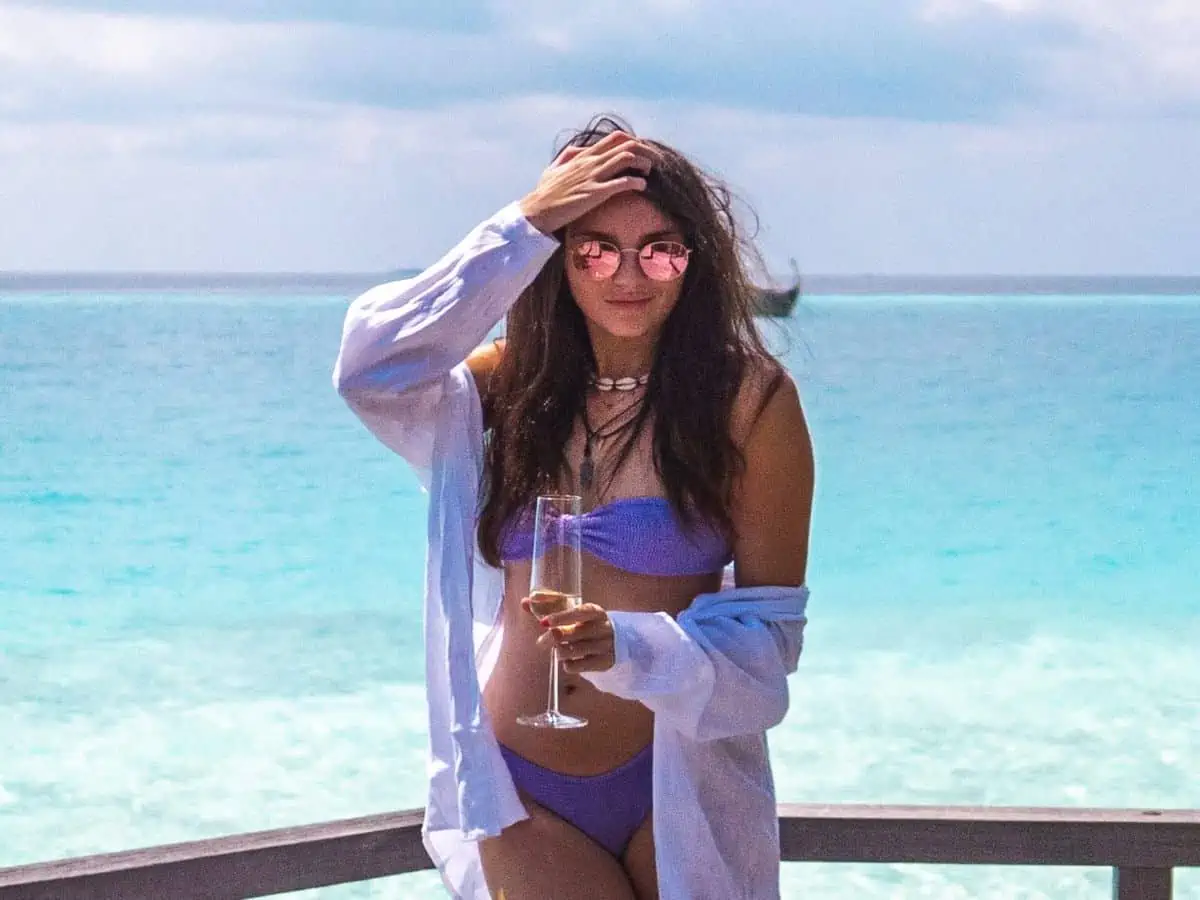 Ella McKendrick is a travel writer and content creator who is passionate about travelling off the beaten track and discovering hidden gems. She has travelled across the world, especially throughout the Caribbean as well as Africa.