We may earn income from links in this post. Please read this Disclosure for details.
Looking for a Caribbean island away from the crowds? Curious about things to do in Bonaire?
Although Bonaire might be the least known of the Dutch Caribbean ABC islands (Aruba, Bonaire, Curaçao), it's world famous among scuba fans as a diver's paradise.
But there are plenty of unique activities and attractions that make Bonaire well worth visiting for non divers, too!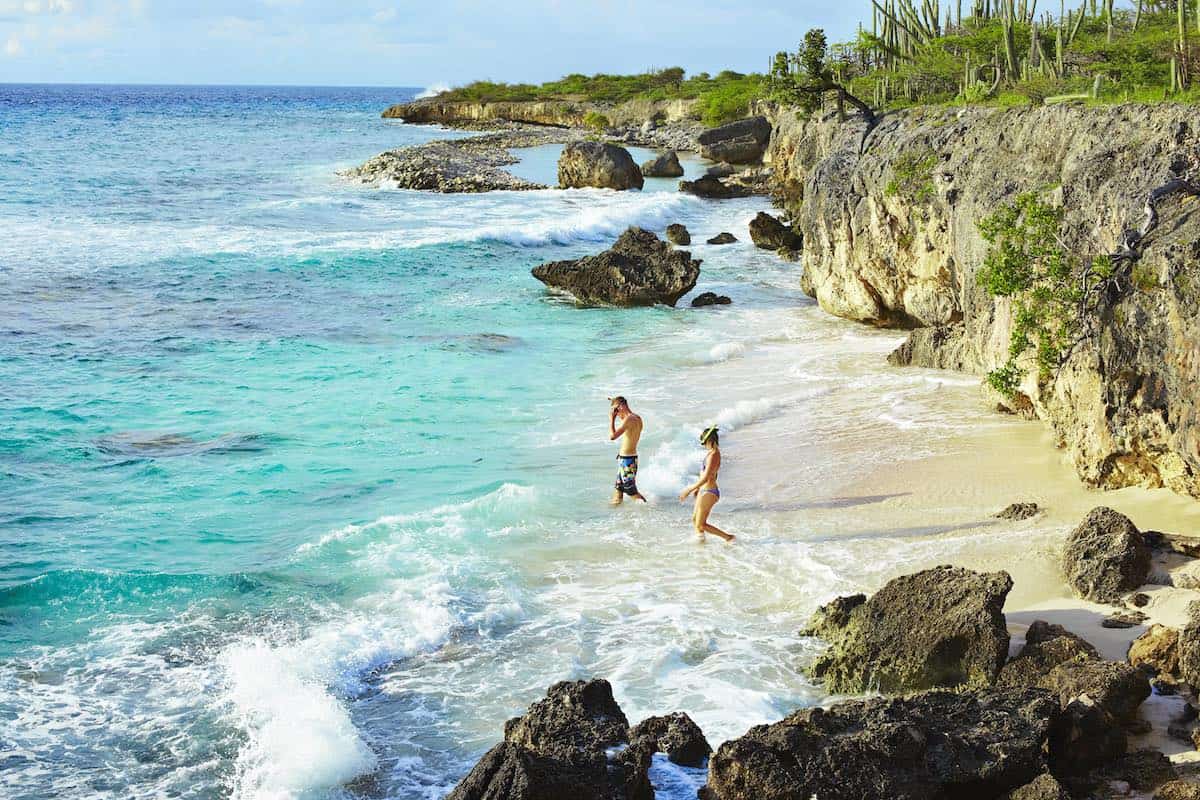 And there is no bad time to visit! The average year-round temperature hovers around 85 degrees with less than 25 inches of rainfall per year. Plus, constant gentle trade winds keep it from becoming oppressively hot.
During my two decades of visiting the island and writing for magazines like Bonaire Nights and Fodor's guidebooks, many of the locals have become lifelong buddies. Together we've scouted out the secret spots, fabulous places to stay and the very best of what to do on Bonaire.
So read on to discover why Bonaire should be high on your bucket list for future travels.
1. Dive into the Ultimate Divers Paradise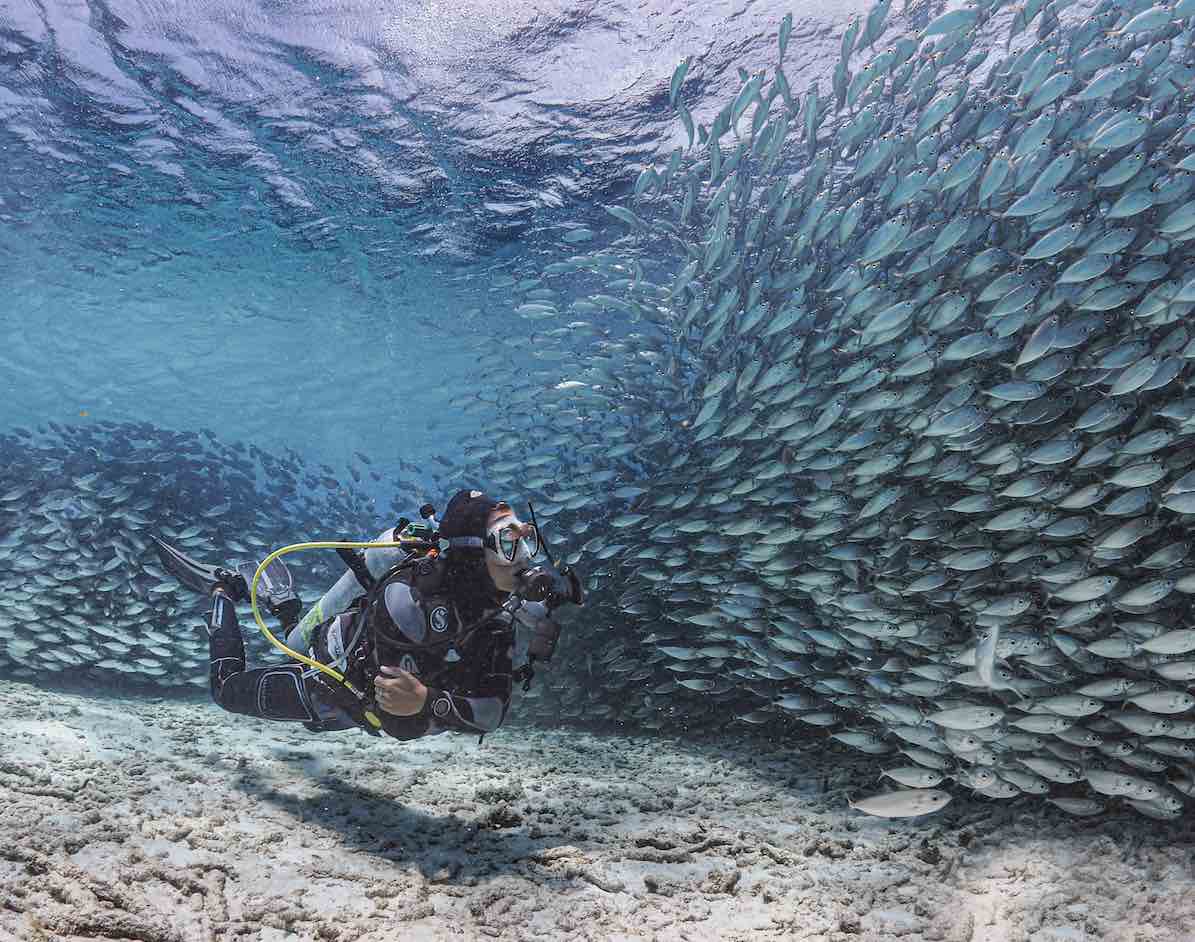 Bonaire is a diver's paradise and it also boasts some of the best shore diving on the planet. Night diving is also popular. Bonaire's reefs are so healthy because of strictly enforced protective protocols. This island was way ahead of the curve in environmental protection long before it was fashionable.
Over 700 acres of surrounding waters were designated as the protected Bonaire Marine Park in 1979. Now this island is the only certified Blue Destination in the world. There are 89 dive sites and scads of excellent operators like Dive Friends Bonaire ready to accommodate beginner to pro divers.
Insider's Tip: All visitors must pay a Bonaire National Marine Park fee to enter the waters. Proceeds go towards eco-conservation.
2. Snorkel an Extraordinary Underwater World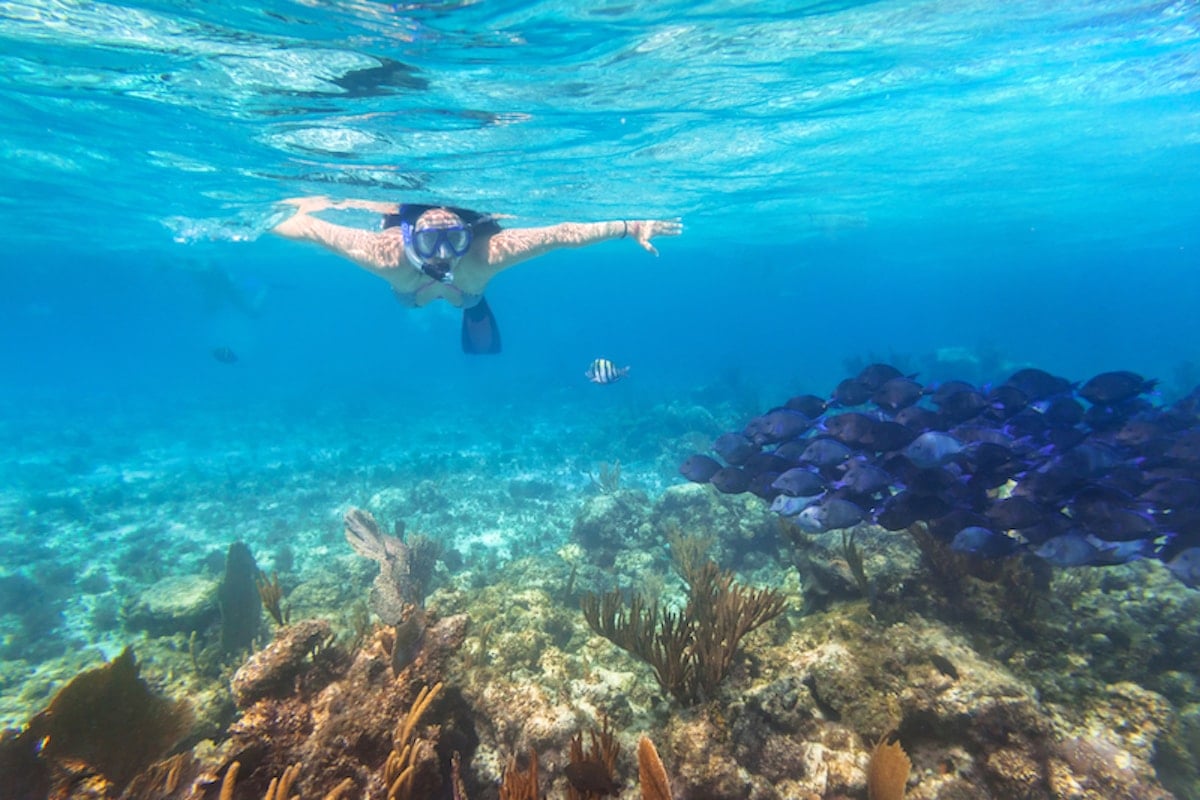 I don't dive (yet) but Bonaire is where I became absolutely addicted to snorkeling. One of my first forays into the surreal underwater scene there was at Divi Flamingo Beach Resort's beach bar! You can snorkel around the manmade concrete pier and pop back up for a cold brew on the other side.
It was like dropping into a Jacques Cousteau documentary! I discovered sea turtles, rays, even a baby octopus. Every trip back, it's been just as spectacular.
But there are tons of superb snorkel spots all around the island, many right offshore. Some resorts even have their own house reef.
Insider's Tip: If you're a first timer, get the full experience by booking a guided snorkel excursion. You'll also get information about the many fish you're finding.
3. Discover Colourful Downtown Kralendijk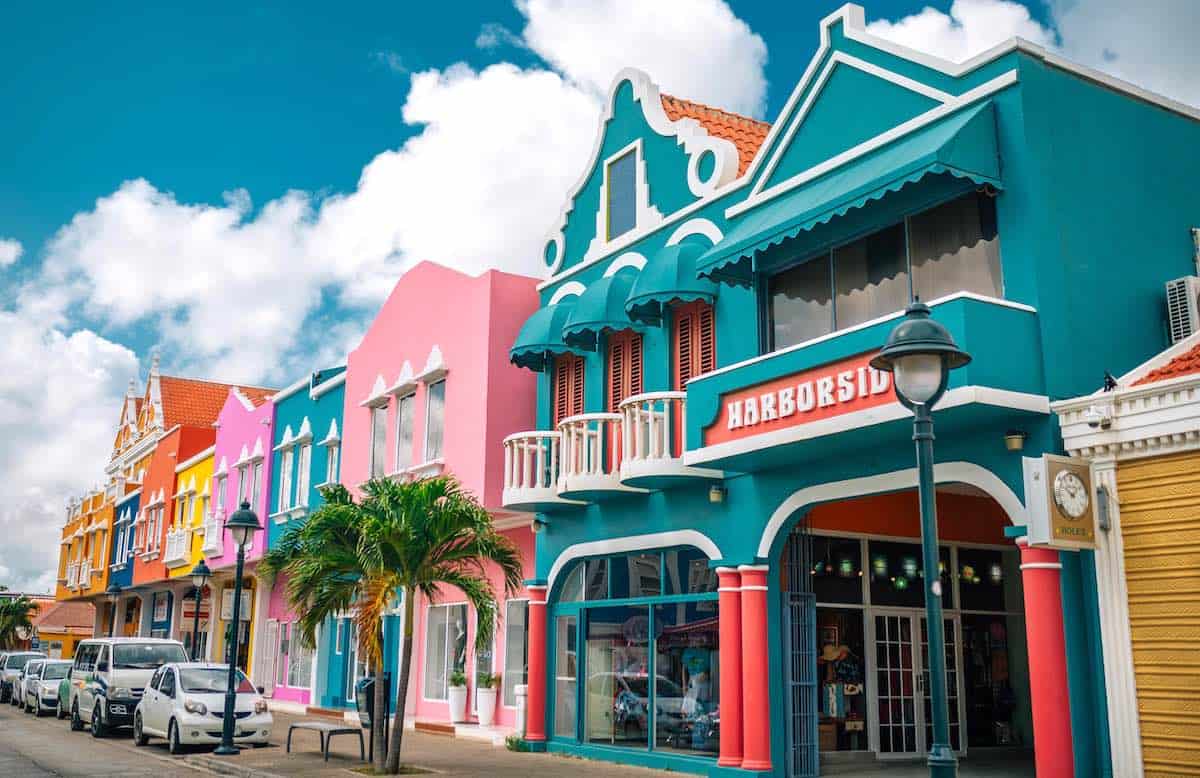 One of the top things to do in Bonaire cruise port is explore its capital. The capital of Bonaire is Kralendijk meaning coral dike, but locals call it "playa" meaning "beach." There is no longer a 'beach' since the main street (Kaya Grandi) shore is now lined with a concrete walkway beside the sea.
It's a tiny town and the entire grid can easily be covered on foot. You'll discover cool stuff like colourful shops, art galleries, cafés, arcades, restaurants, bars and public squares.
Other points of interest include the tiny yellow Fort Oranje and the Terramar Museum. Stop by legendary Karel's Beach Bar on its own pier right downtown for a cold Dutch beer and a great view of the harbour.
Insider's Tip: Shopping for unique souvenirs? Check out the Bonaire Salt Shop for products made from local island sea salt.
Bonaire Tourist Information: Learn more at Tourism Bonaire.
4. Escape to Bonaire's Best Beach on an Uninhabited Island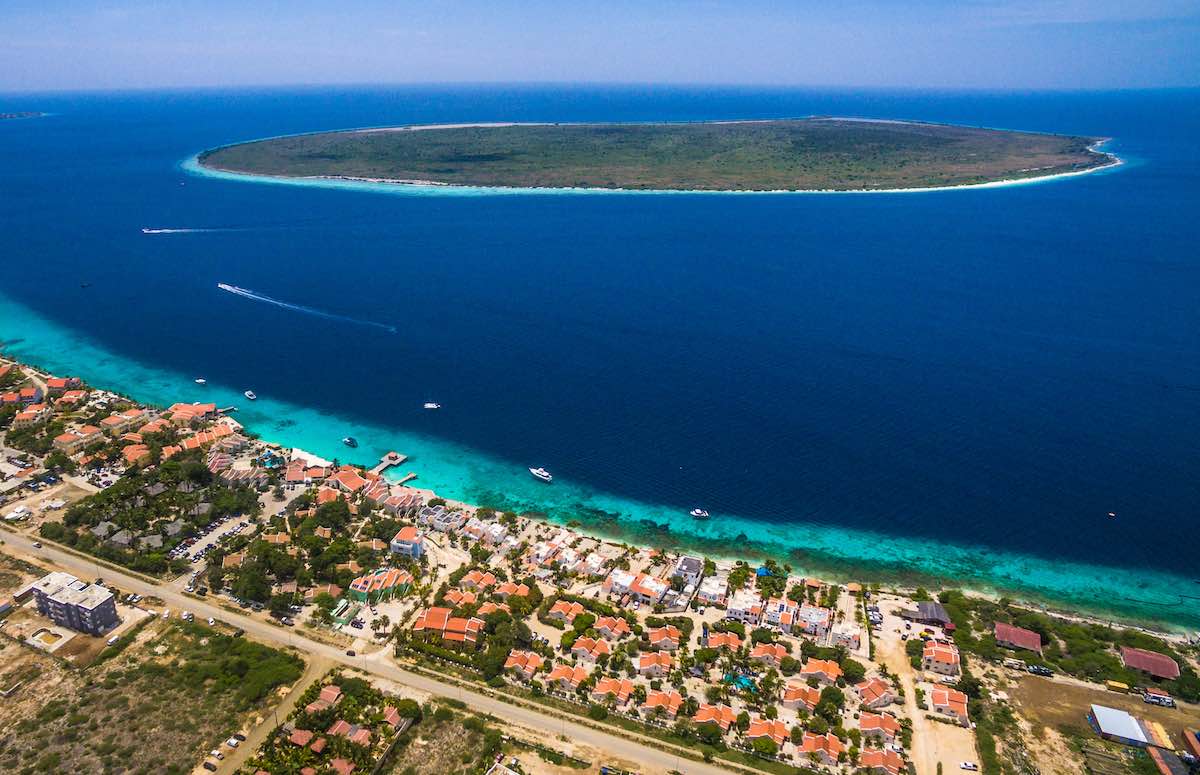 If you're looking for a beach near downtown, head to Klein (small) Bonaire. It's a tiny, pristine, uninhabited satellite island a short water taxi away that's home to beautiful "No Name Beach."
This is Bonaire's best beach and features soft white sand cresting clear aqua waters. Ringed with a spectacular reef full of marine life, it's a popular spot for drift snorkeling. It's also a hangout for sea turtles, and sometimes dolphins!
But be forewarned, there's little shade and no facilities. So pack your own refreshments and reef-friendly sunscreen.
Insider's Tip: There are no washrooms on the island or on the water taxi. But many other boat operators offer snorkeling excursions that include a stop at Klein Bonaire with facilities on board.
5. Hit the High Seas on a Boat Tour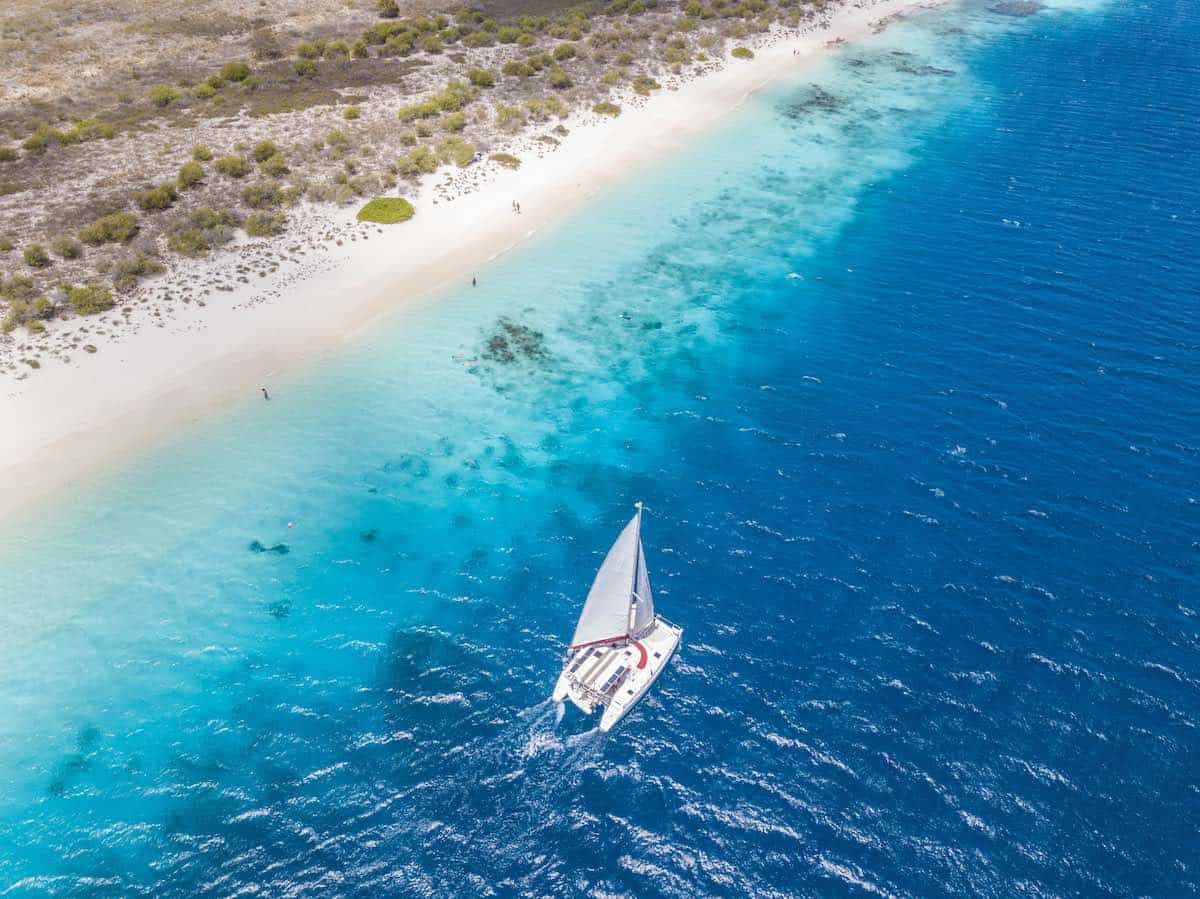 Constant gentle trade winds billow the sails of many classic watercraft and catamarans eager to take visitors out on exciting snorkel trips, sunset and pleasure cruises and more.
Epic Tours offers several excursions including a high seas adventure that includes a four-course gourmet dinner. Spending time together on a Chill & Grill Sail is one of the most romantic things to do in Bonaire for couples.
Or how about a glass bottom boat tour to witness the marine life without a snorkel? There are many private fishing charters and boat rentals available, too.
Insider's Tip: The BonSea semi-submarine adventure is one of the best things to do on Bonaire with children. It's an adorable little fire-engine red sub that allows all ages to enjoy the underwater show up close from an air-conditioned glassed-in underbelly.
(Note: BonSea resumes operations June 2021)
6. Take An Island Tour by Tuk-Tuk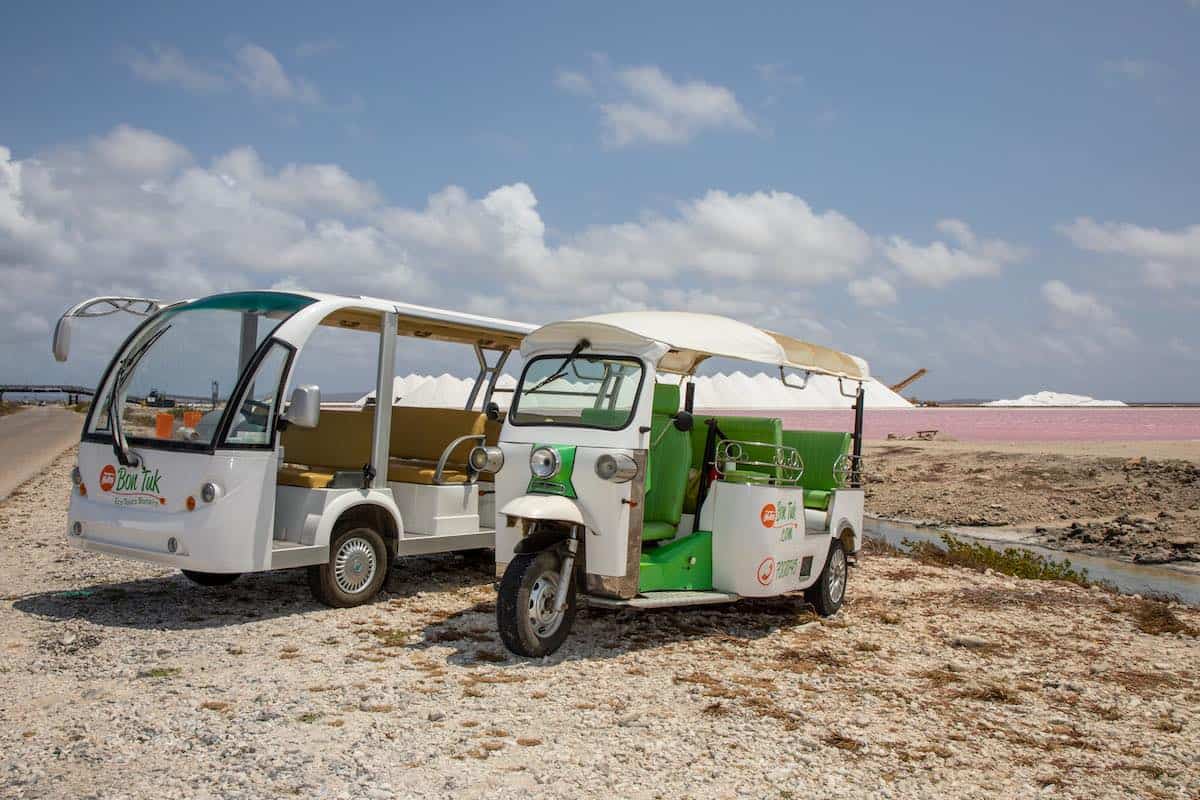 Is Bonaire worth visiting if you're not a diver? Absolutely! On land, this unique Caribbean island holds all kinds of unexpected surprises and terrestrial treasures. A great way to discover them is with Bon Tuk Eco Tours.
Their quiet electric eco-friendly vehicles are the tuk-tuk style of covered scooters popular in Asia. They offer fun and informative small group tours (four to seven people) to the island's best land-based attractions.
In addition to being a fun thing to do, riding in an open-air tuk tuk with no window glare is ideal for taking unfettered photos of the surreal topography and eclectic wildlife.
Insider's Tip: Bon Tuk offers tours in English, Dutch, German, French, Spanish and the local lingo of Papiamentu.
7. See Pink Lakes & White Mountains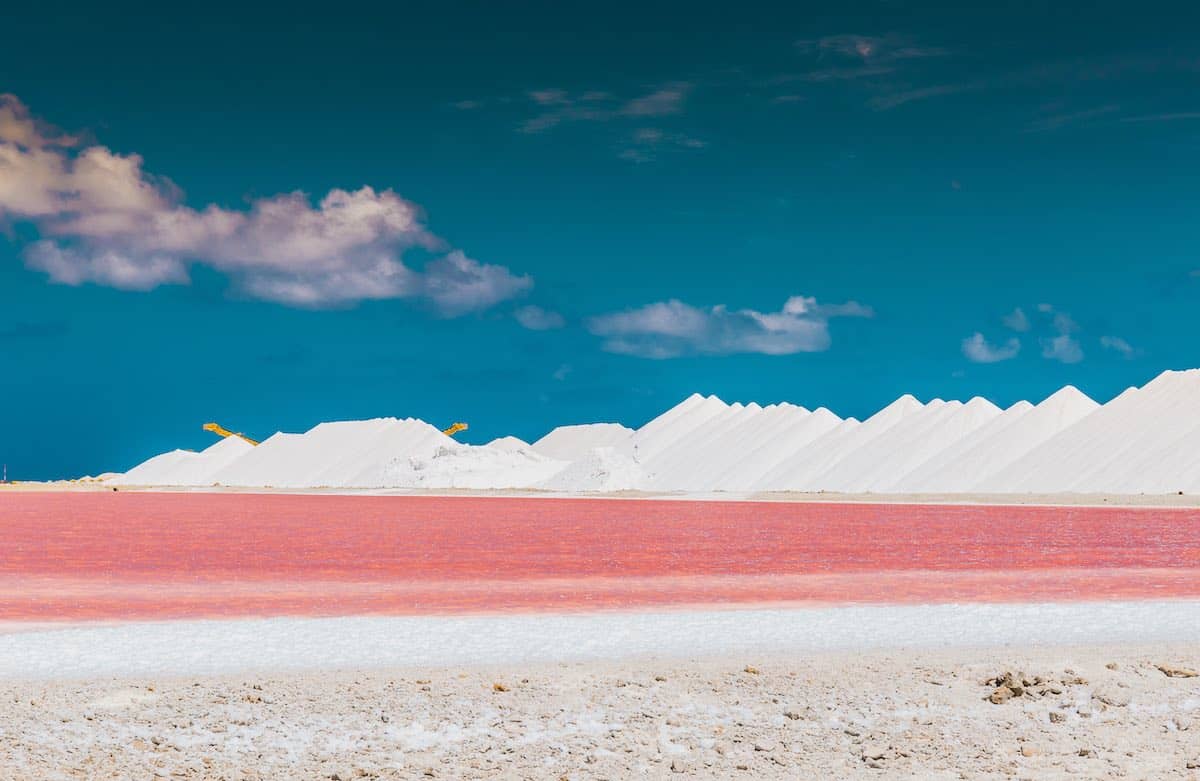 Among the island's most stunning sights are the pink salt pans (pink from tiny brine shrimp) and the surrounding manmade white mountains made of salt on the southeastern coast. One of the most unique of Bonaire's tourist attractions, the surreal scene almost appears as a mirage as you approach it.
The island's colonial history was tightly tethered to salt production. It was a treasured commodity for curing meat and fish before refrigeration throughout the Caribbean and Europe. Today, Bonaire continues to be a leading salt exporter and is home to Cargill's modern facilities.
Insider's Tip: The tiny bright white stone houses there are the huts where slaves would spend their week while working the salt pans. They have been left standing as a reminder of both the island's dark challenging past and the resiliency of its people.
8. Do Some Flamingo Birdwatching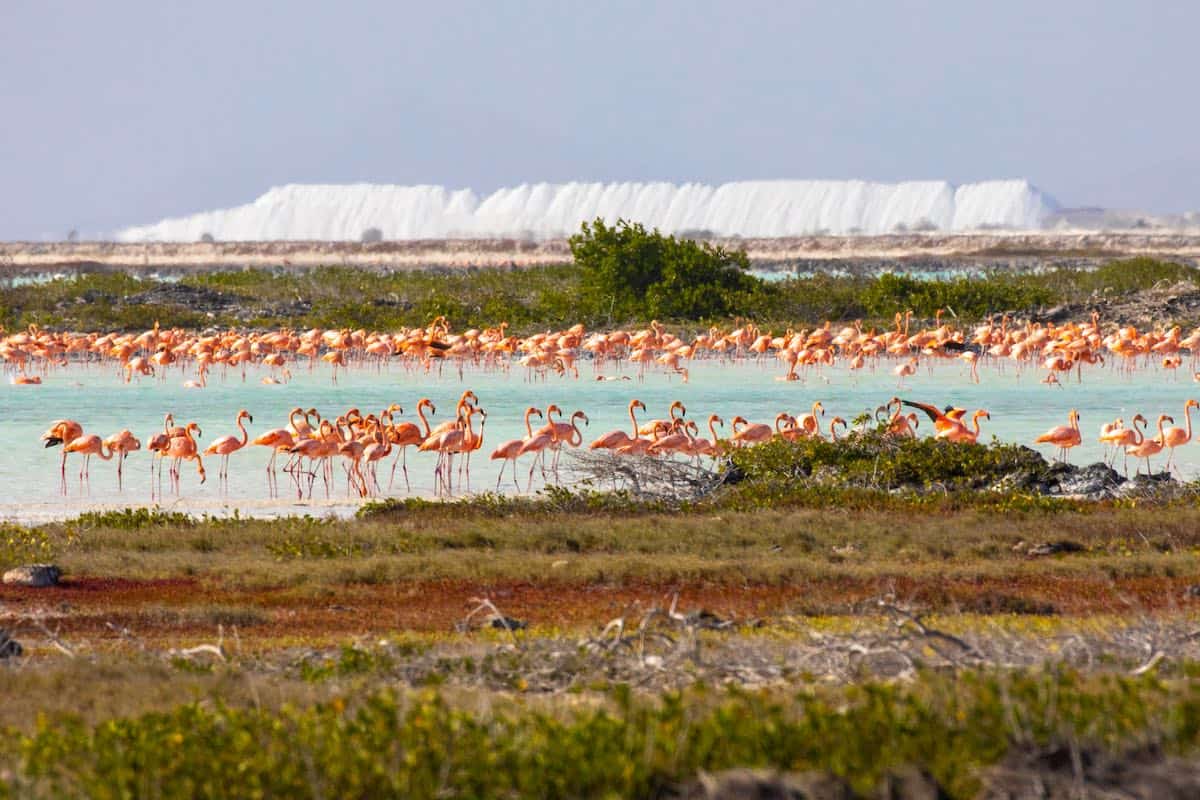 If you love birds, one of the top things to see on the island of Bonaire are the flocks of wild flamingos. The island is one of only four places in the world where American flamingos (also called Caribbean flamingos) choose to breed.
The salt ponds at Pekelmeer Flamingo Sanctuary are where you'll find the largest colony. And there are thousands! The attraction is the all-you-can-eat buffet of tiny pink brine shrimp that thrive there. It's also what gives flamingo feathers that stunning pink or scarlet hue.
Flamingos are well-loved and well-protected on this island. In fact, they are Bonaire's official national bird. You'll also see them dotted around other parts of the island where there are salt marshes like at Gotomeer, too.
Unlike Aruba, where there's a cost to get a day pass to visit Flamingo Beach on privately-owned Renaissance Island, spotting wild flamingos is one of the best free things to do in Bonaire.
Insider's Tip: Your best bet to get great pics is with a zoom lens and a professional outfit like Bonaire Bird Tours.
9. Go Windsurfing on Lac Bay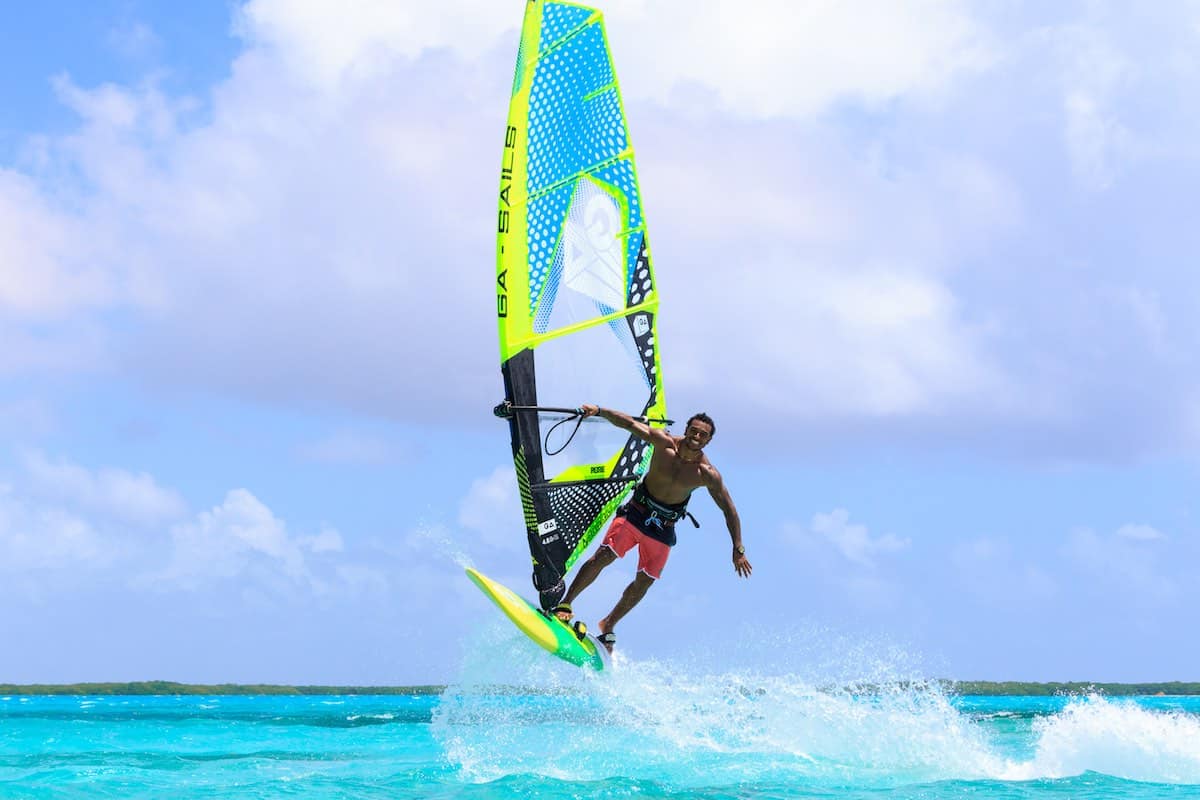 One of Bonaire's best kept secrets is that its barrier reef protected Lac Bay offers some of the world's best conditions for learning windsurfing.
Strong constant trade winds circulate throughout the shallow pond-calm bay providing even toddlers an ideal setting to learn the ropes with little effort.
Brilliant Sorobon Beach there is dotted with excellent outfits like Jibe City and the new Frans Paradise, an equipment rental and instruction school owned by two of Bonaire's most celebrated world champion windsurfers.
Insider's Tip: If you'd rather learn kite-boarding, then there's an excellent outfit there, too.
10. Forage for Foodie Finds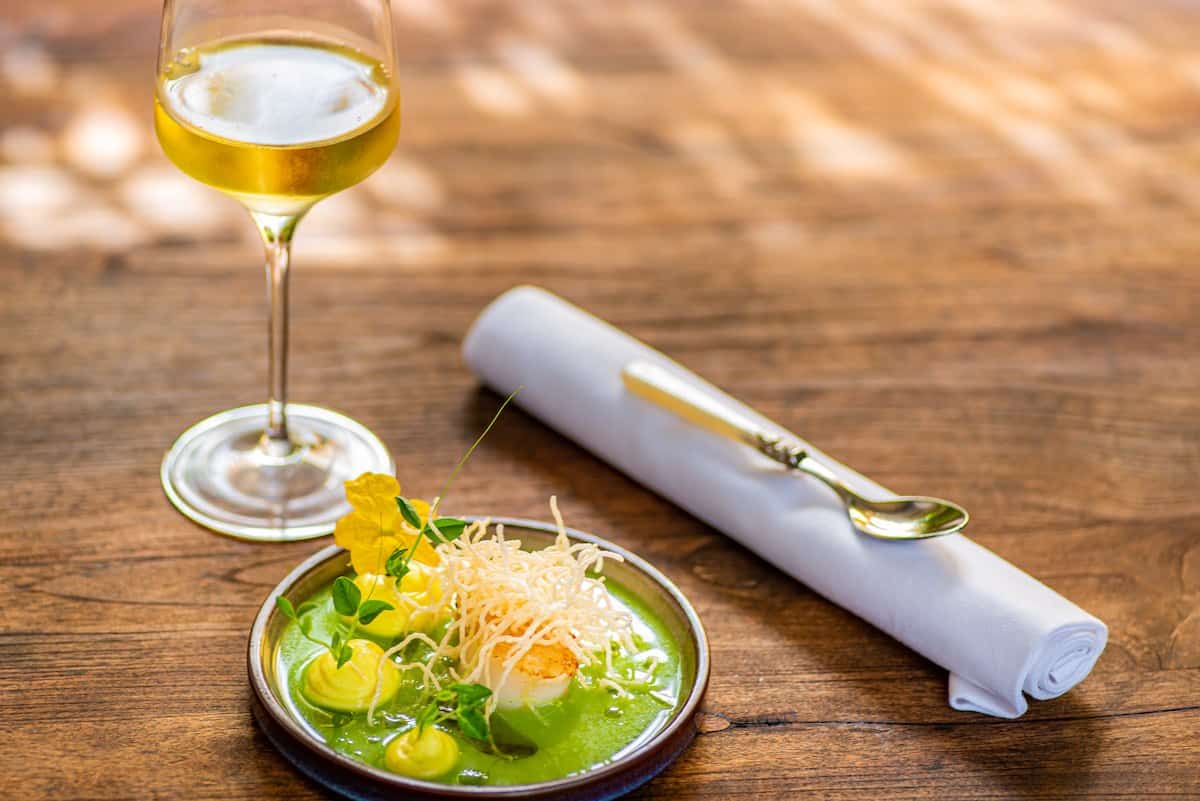 Start in downtown Kralendijk to hit popular restaurants such as It Rains Fishes, Carpaccio and At Sea, famous for their surprise menus.And don't miss La Cantina Cerveceria, with a cool artisanal brewery in a secret garden that now also offers a chef's table experience.
Vegetarians should make a stop at GoGreen, an open air spot where Tina Woodley, holistic fitness instructor and legendary female body builder, cooks up a storm of healthy organic food. Be sure to try the hearty lentil soup and kofta (soft veggie meatballs) with masala sauce (pureed tomato and coconut cream).
Next, head to Chef's Bonaire secreted away at Bamboo Bali Resort. And don't overlook the aptly-named Foodies out near Lac Bay for excellent avant-garde fare.
But the most exciting new restaurant on the foodie front is Brass Boer at Delfins Beach Resort. Long-time Bonaire fans Jonnie and Therese Boer, who own three-Michelin-star De Librije restaurant in Holland, brought their culinary expertise to this new oasis.
Brass Boer consistently wows with creative small plate shareables served up on a gorgeous beachfront setting.
Insider's Tip: Many resorts have also upped their gourmet game recently with newly revitalized menus and concepts in their stand-alone restaurants.
11. Roam Around Rincon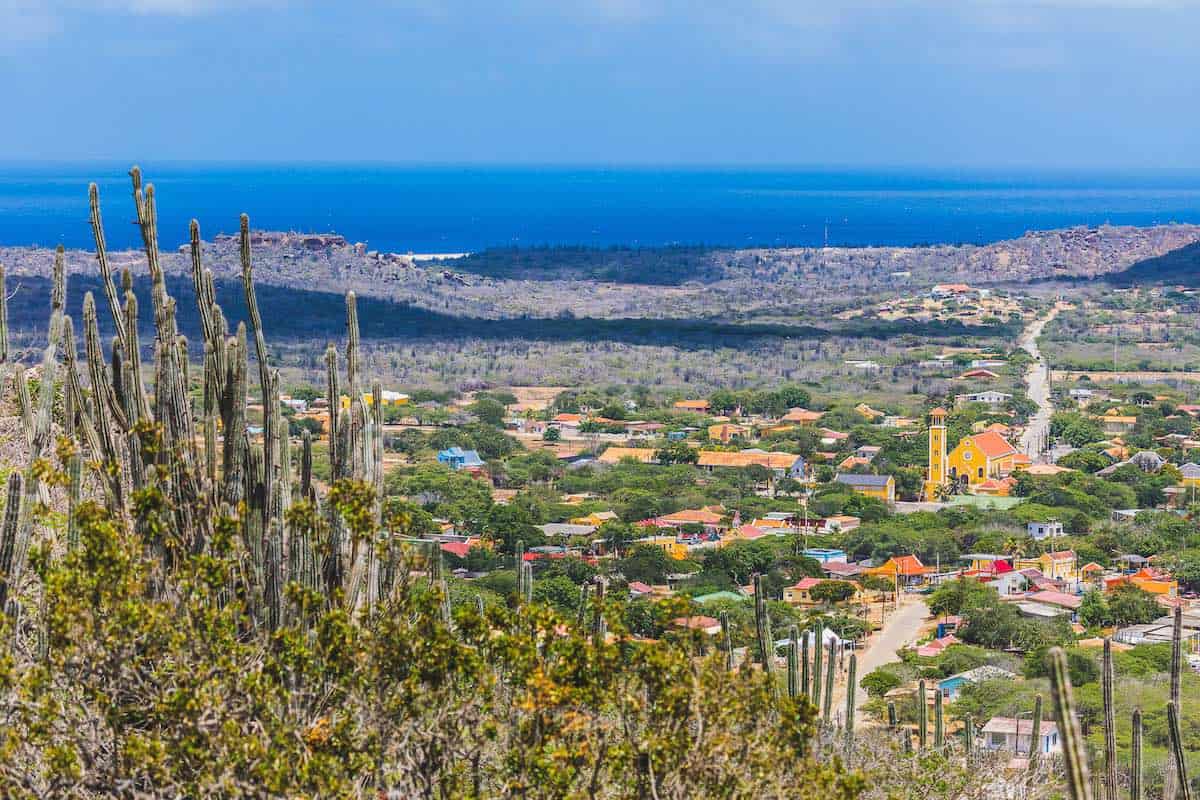 Head to the remote interior of the island to discover Rincon, Bonaire's oldest settlement. It was established in the 1500s by the Spanish and was purposely located there to avoid detection by passing enemy ships and pirates.
When hunger hits, Posada Para Mira is the place to fuel up on very local food specialities like goat stew and tripe soup. It's also a prime spot to enjoy a panoramic view of the town including the bright red roof of the mustard yellow St. Ludovicus Bertrandus Church.
Below it is a great place to begin exploring this unique little town. Rincon is where the slaves who worked the salt pans would return to for the weekend and where they established their own community. It's now considered the cradle of local culture.
Insider's Tip: "Para mira" means "stop and look" in the local lingo of Papiamentu.
12. Sample Island Spirits Made of Cactus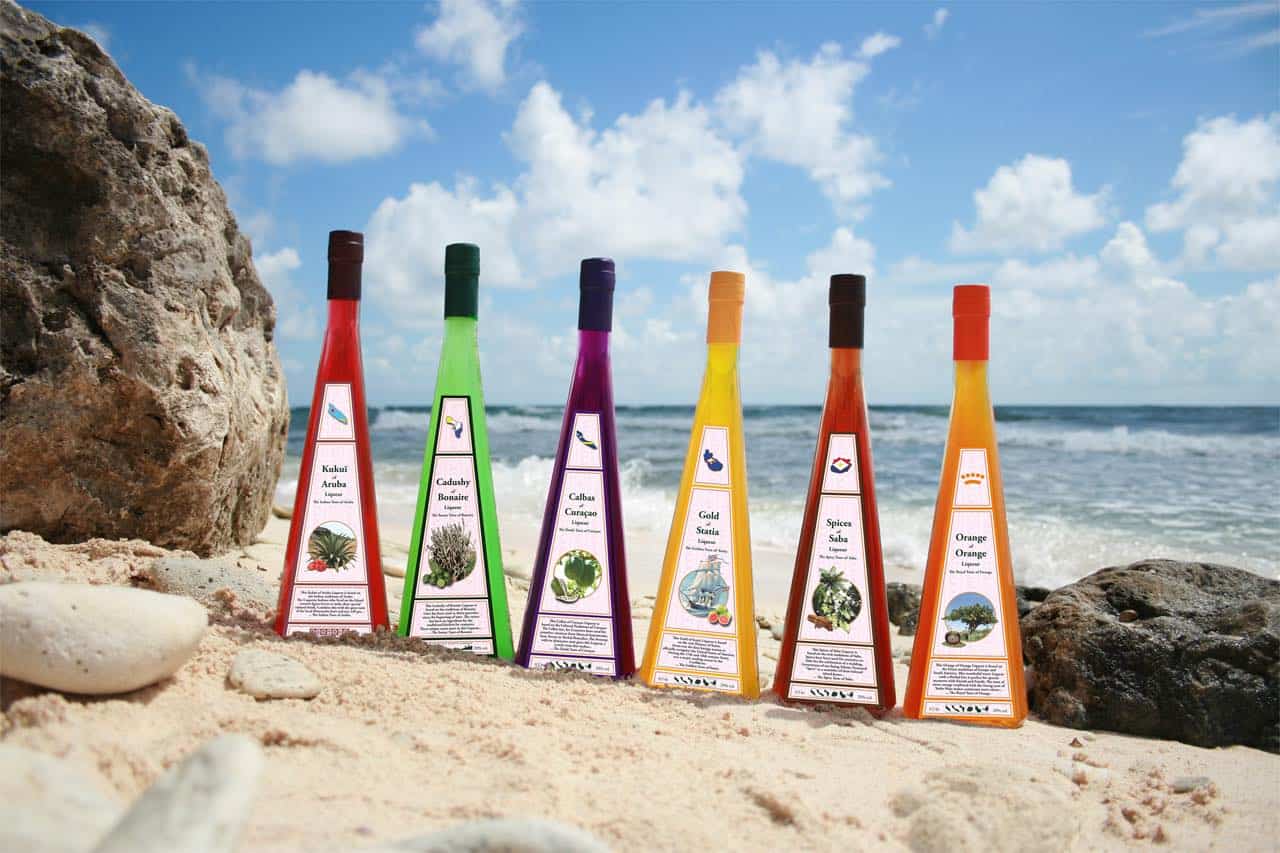 One of the most unique Bonaire tourist attractions is its artisanal spirits. A must see is Cadushy Distillery in the heart of Rincon where you can drink a cactus! The brainchild of Eric Gietman and his wife Jolande, Cadushy Liqueur is made from the peel of local cactus, lime water and sorghum.
They also make unique artisanal spirits dedicated to the other Dutch Caribbean islands and have created an award-wining rum called Rom Rincon. Also made with cactus are vodka, gin and an excellent whisky dedicated to the late, great legendary Captain Don, Bonaire's pioneer of dive tourism.
See how the spirits are made and sample them in the distillery's lovely tasting garden where you can also purchase some as unique souvenirs of Bonaire.
Insider's Tip: Ask for the Green Bonaire Cocktail made with Cadushy of Bonaire liqueur, it's my original recipe!
13. Experience Local Culture at the King's Storehouse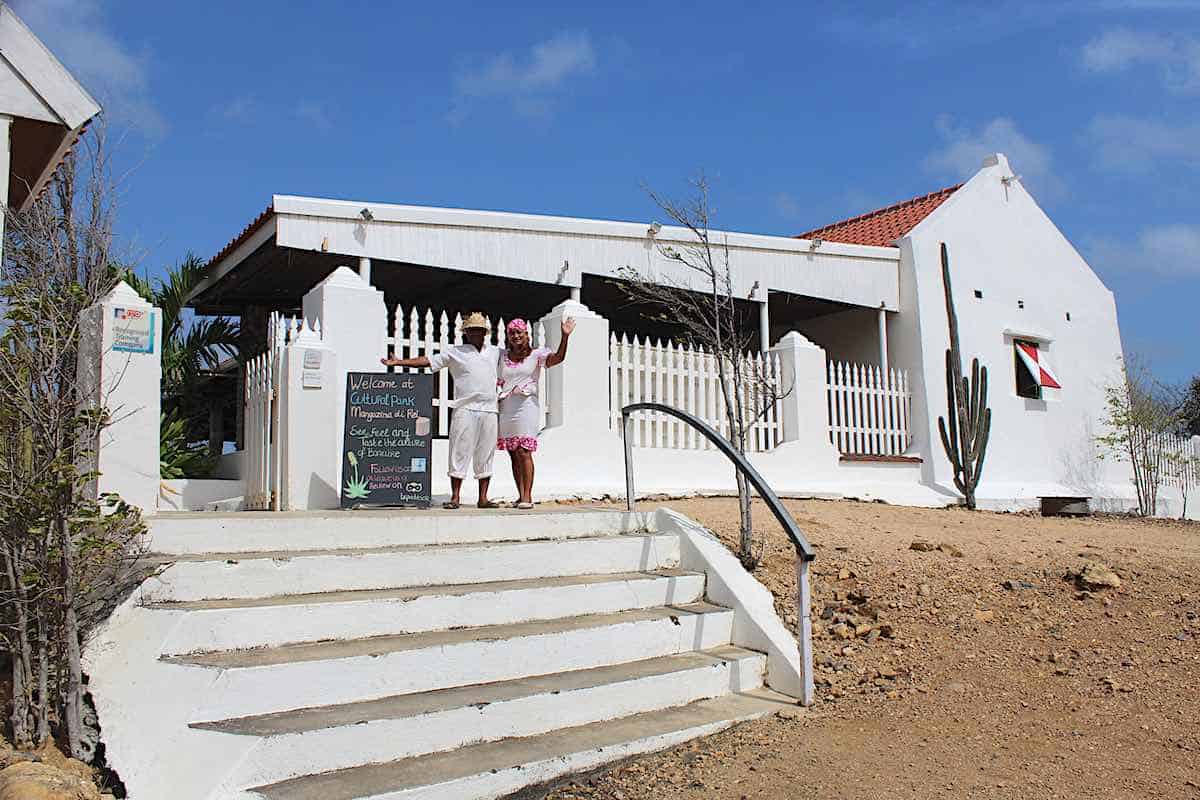 Just outside of Rincon and built in 1820, Mangazina di Rei (King's Storehouse) once served as the island's main provisions depot for the government's slaves.
Today it houses the Exhibition Rincon, Cradle of Bonairean Culture, a journey back through time via displays and photos to enlighten visitors about the community's culture, history and nature.
The one-hour guided tours include interactive experiences like playing local instruments and learning how to build a cactus fence. The fences help keep wild goats out of the gardens!
Insider's Tip: Pre-pandemic, this was the site of Nos Zjilea (our talents) a fabulous local food, culture and music festival held the last Saturday of each month. You can check it out on their Facebook Page.
14. Explore an Other-worldly Outback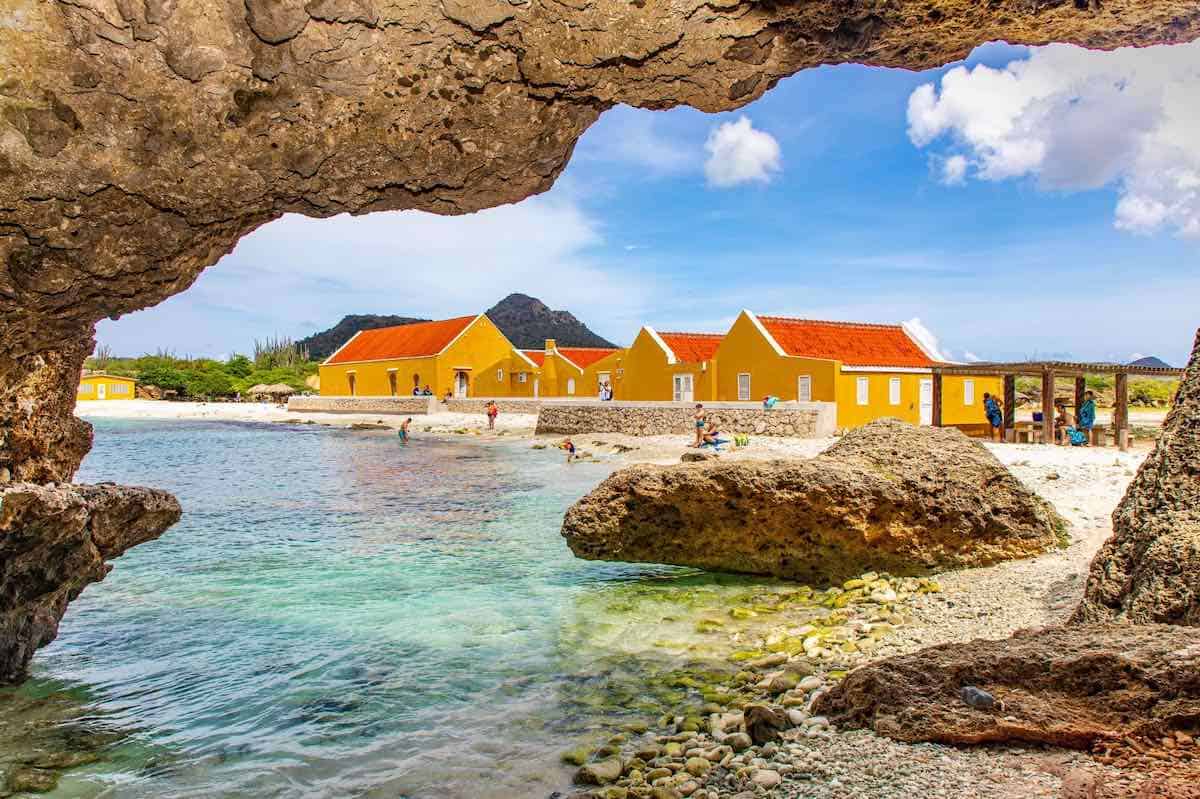 For epic sightseeing, head to the surreal, arid, cacti-studded outback ringed with black craggy volcanic cliffs and wild crashing waves on the northwest part of Bonaire. One of the island's best outdoor attractions is Washington-Slagbaai National Park, a protected terrestrial region that encompasses one fifth of the island.
The visitor center at the park entrance has a small museum and provides hiking, mountain biking, and road trail maps, and brochures with points of interest and popular wildlife spots such as flamingo haunts in the salt marshes. This is also where you pay your park fee.
Insider's Tip: Bring your bathing suit and snorkel gear if you plan to visit Boca Slagbaai, an old plantation site within the park as it has a spectacular clear aqua bay full of tropical fish and sea turtles.
15. Marvel at Mangroves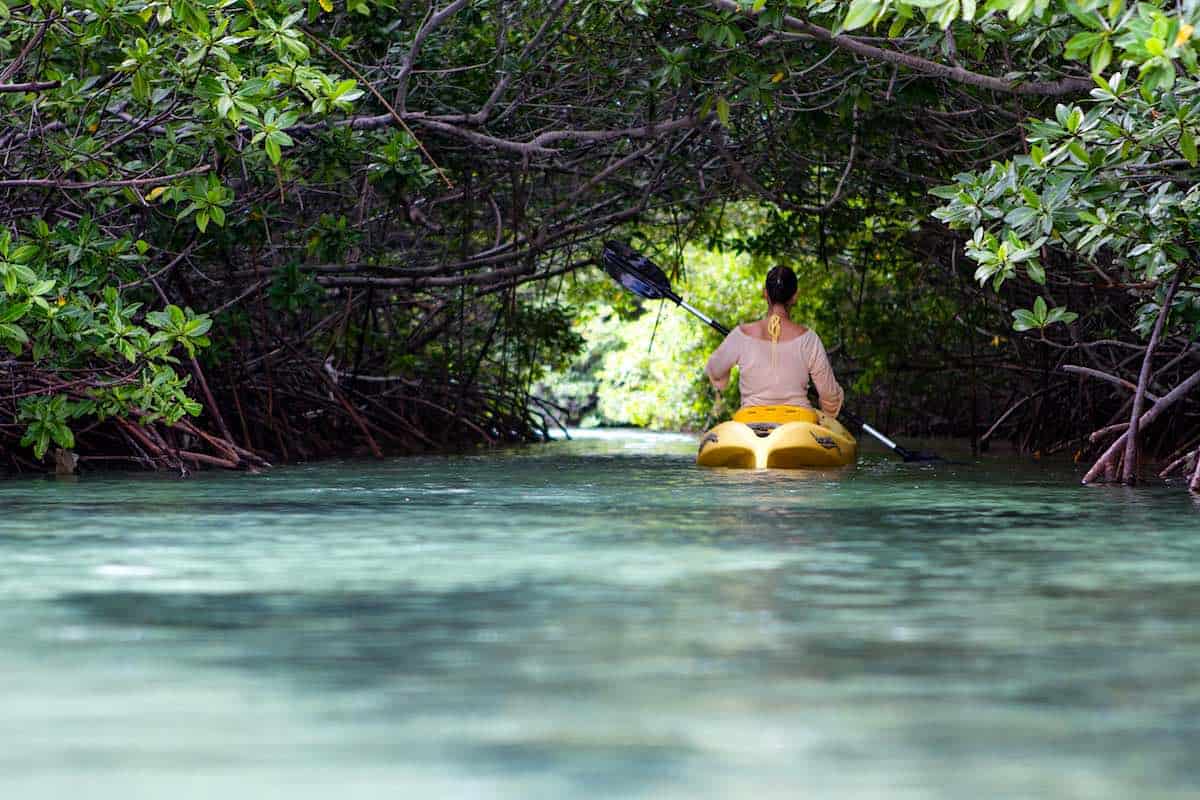 A unique activity to do on Bonaire island is tour the best-preserved mangrove forests in the Caribbean by kayak. Located at Lac Bay, this RAMSAR recognized wetland region features crystal clear waters.
Its resplendent mangrove forests are home to many species of juvenile fish and marine life like queen conch, rays, green sea turtles and seahorses.
This region is also an important nesting site for waterfowl. At the Mangrove Center, adventurers can take a small group one-hour kayak tours with well-trained naturalists or take a two-hour tour with a fascinating snorkel stop. They supply the snorkel gear (or bring your own) but no fins are allowed.
Insider's Tip: The Mangrove Center also has a solar powered boat that glides silently through the water for a one-hour tour. Minimum of 4 people – 8 people max. Reserve in advance.
16. Golf in the Desert
Golfers will be definitely be interested in Piedra So, Bonaire's only golf club as it's set on an 18-hole 72 par course where even golfers with low handicaps will find unique challenges. The greens are called "browns" as they are made of sandy soil, not grass, to blend in with the natural environment. (Though the first nine holes do have artificial turf.)
Meandering donkeys, goats and iguanas also provide odd hazards as they have the right-of-way. There are constant trade winds and the possibility of backing into a cactus! Challenging indeed.
But it can be great fun to try for all levels of skill and certified golf pro Florus Josten offers lessons and clinics to help you out.
Insider's Tip: For family golf fun look for the huge crazy mini putt course just outside of downtown called Flamingo Adventure Golf.
17. Go Horseback Riding in the Sea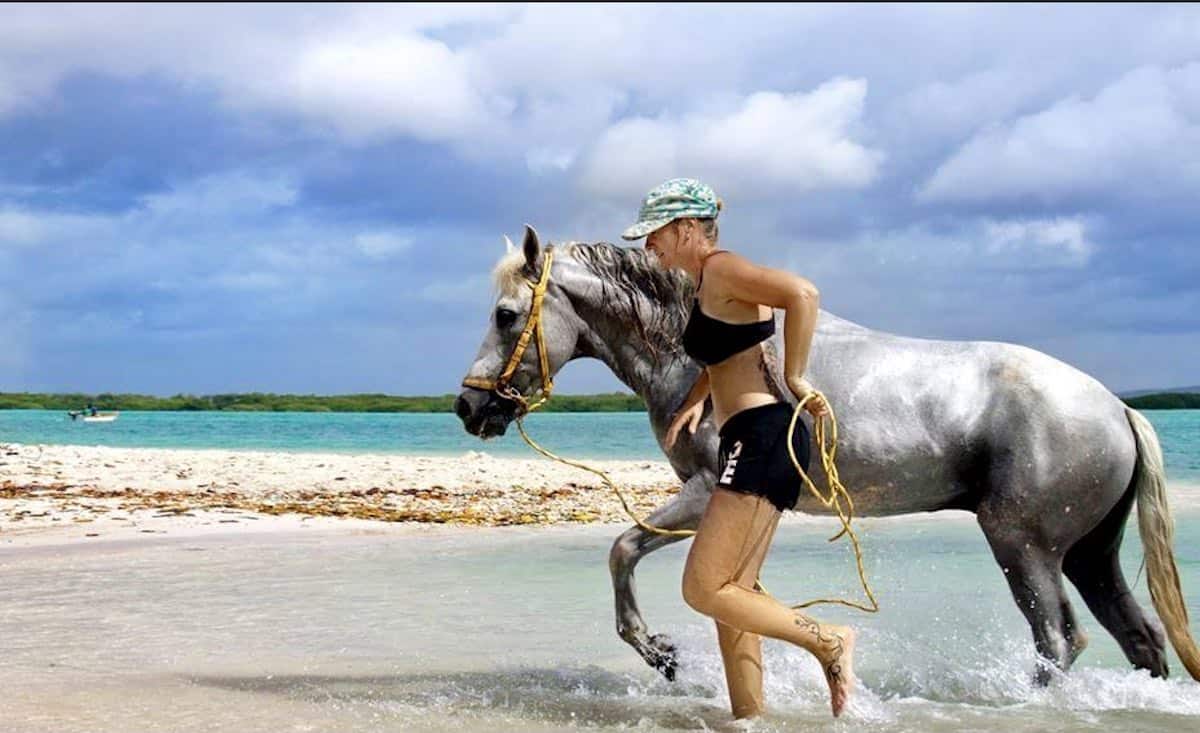 While horseback riding through the island's unique outback is a fantastic eco-friendly activity to include on any Bonaire trip, it can also get hot.
That's why Horse Ranch Bonaire includes a cool dip in the turquoise sea for both you and your steed as part of their trail ride through the cacti-studded countryside.
The swimming pitstop is at lovely Lac Bay. Even novice riders can learn the ropes of riding bareback in the water. Small groups of 6 people only, minimum age is 10, and reservations are mandatory.
Request a "Paso Fino" (fine step) horse. The Spanish originally brought this breed to the island and they're known for their ultra comfortable smooth ride, even while trotting!
Insider's Tip: If you love horses, you'll also enjoy meeting their fun, friendly four-legged cousins at Donkey Sanctuary Bonaire.
18. Plan a Health and Wellness Holiday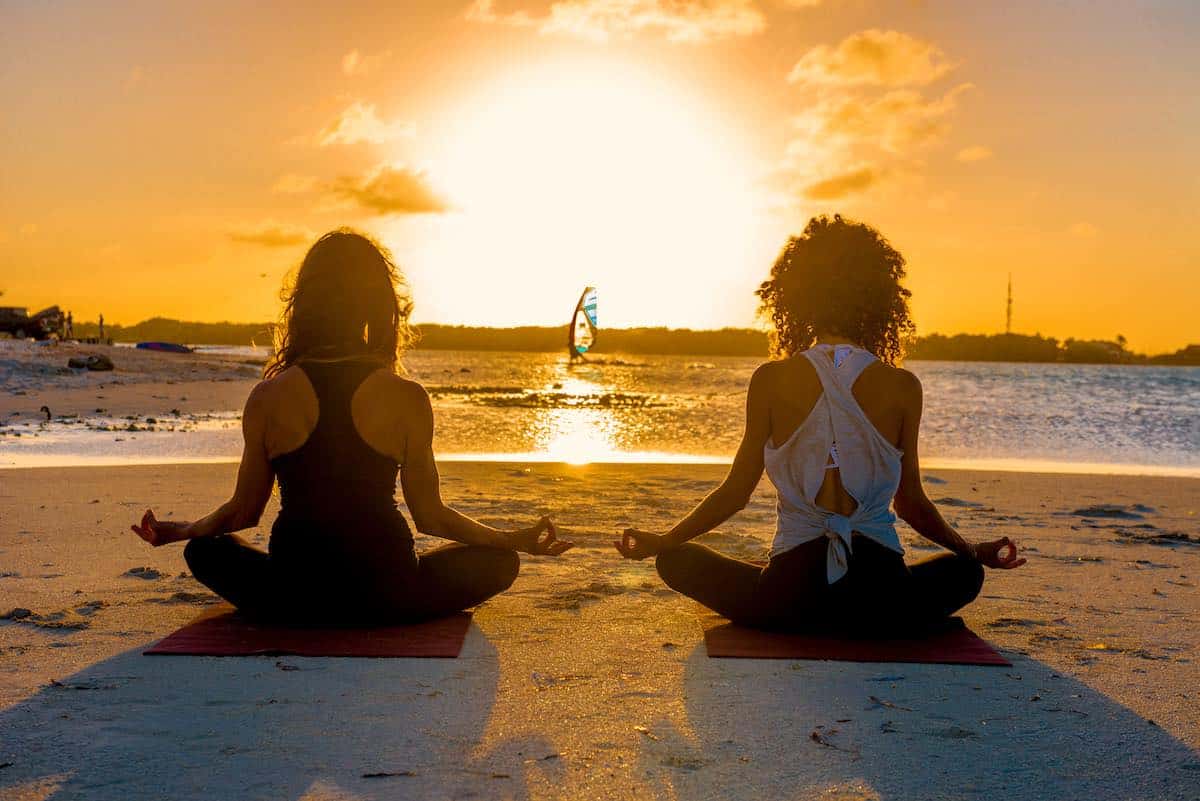 Being such an eco-friendly island, it's only natural that Bonaire would have many calm and peaceful pastimes. Paddle boarding, biking, yoga and Pilates by the sea are among the most popular things to do to stay fit outdoors.
It's also easy to stay fit at indoor air-conditioned gyms and soothing spas as well. But for the complete package, book a special wellness retreat or yoga holiday with Sorobon Boutique Hotel for seven days of de-stressing bliss on Lac Bay.
Insider's Tip: Try a yoga class in a unique "earth ship" made completely from recycled materials and powered by solar and wind energy at Yogarriba.
19. Live the Villa Life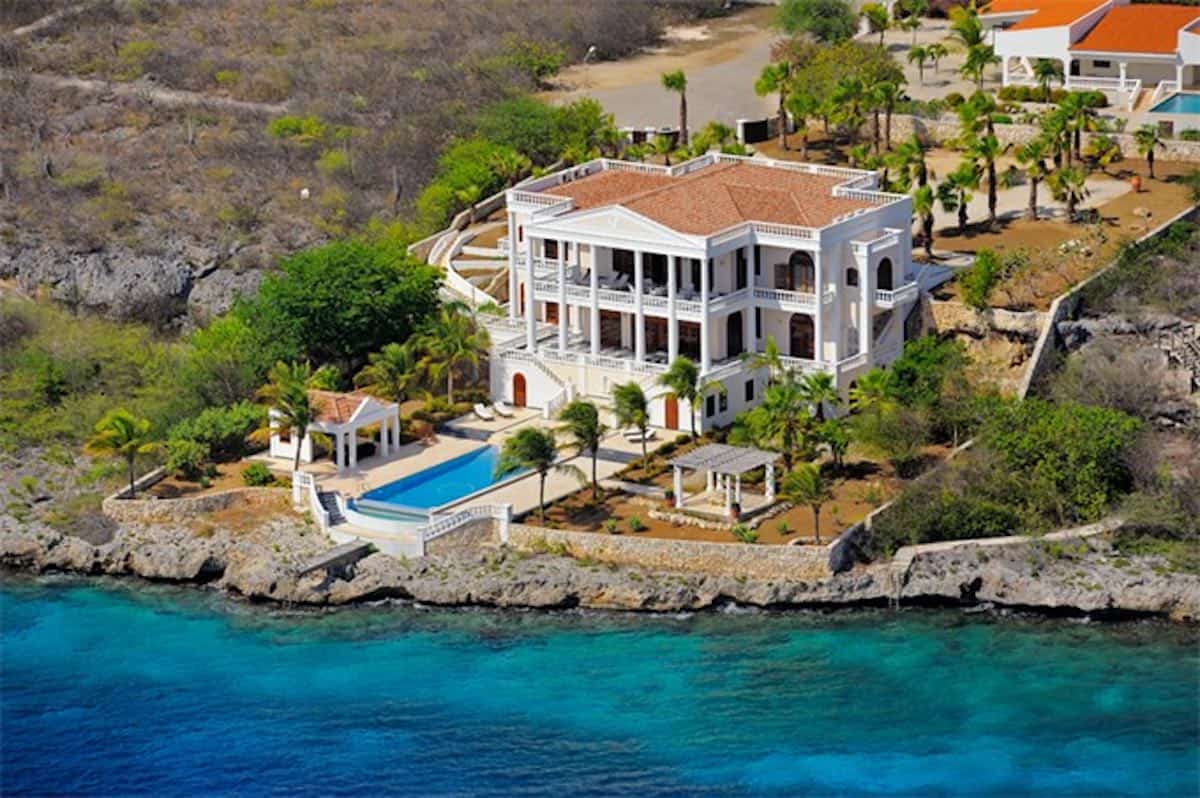 Though Bonaire has an eclectic choice of resorts and hotels for all ages and budgets, few people realize that this little island also has some very swanky and cool villas. The best place to find them is through SunRentals Bonaire.
In addition to contemporary smaller modern stays like Piet Boon Villa Nos Shelu, for large groups, there's luxurious 6-bedroom multi-story seafront Villa Seru di Santu. Or, sprawling clifftop Villa Joya offering killer views and its own huge pool that's perfect for a Caribbean girls getaway. They're all great value too.
Insider's Tip: Sun Rentals also offers excellent stay, dive and drive packages to make your villa stay an easy scuba holiday. Private chef and catering services also available.
20. Master a New Skill – Learn to Dive!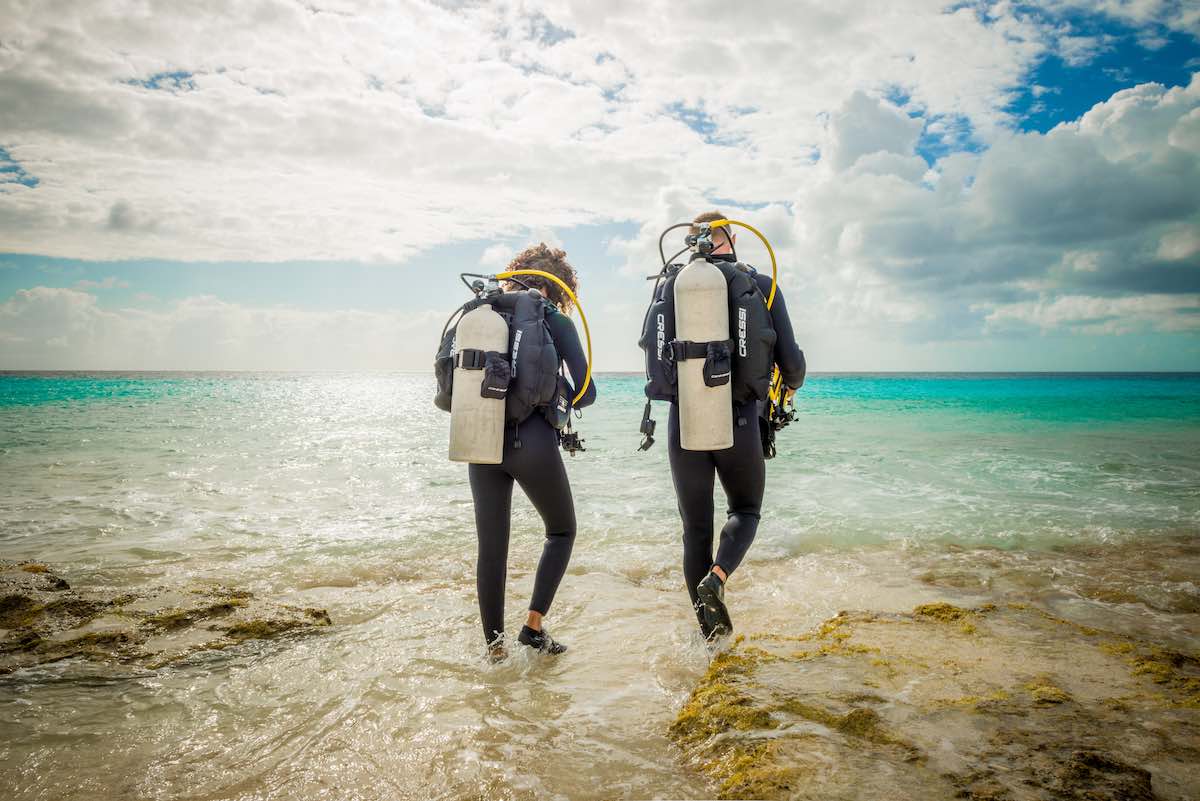 Becoming a PADI certified scuba diver is on many people's bucket list. It's been on my bucket list forever. But it usually requires a four-day commitment of on-island time which can be hard to carve out in a one-week holiday.
Now you can do much of the practical course work online before you arrive in Bonaire. First timers will also like all the shore diving options where you can stroll into the sea rather than jump off a boat.
Connect ahead with Dive Friends Bonaire, an award-winning full-service PADI 5-Star IDC Dive Center. They have eight locations around the island.
Insider's Tip: For online dive instruction options see: www.padi.com/education/elearning-programs

Save to Pinterest!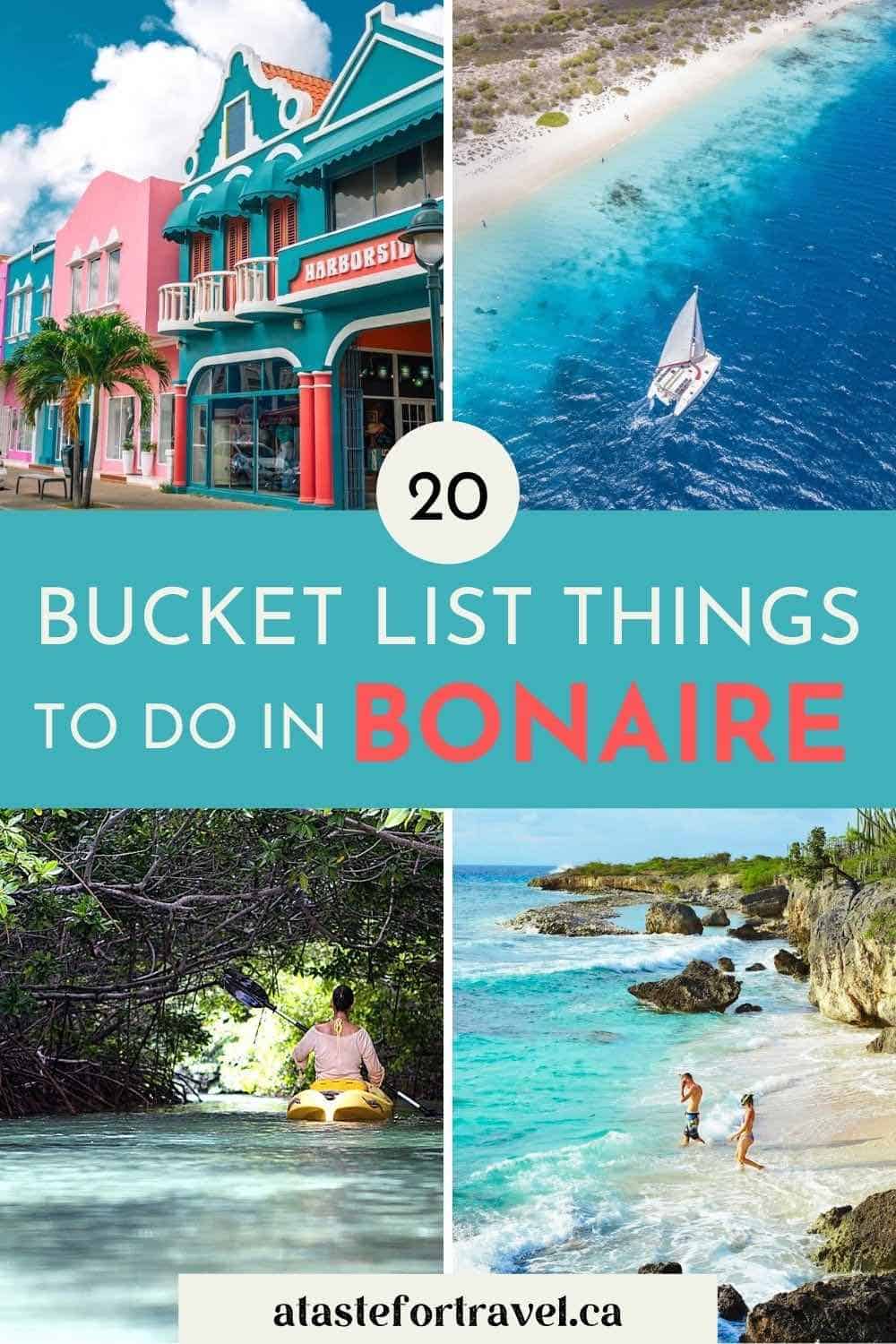 About the Author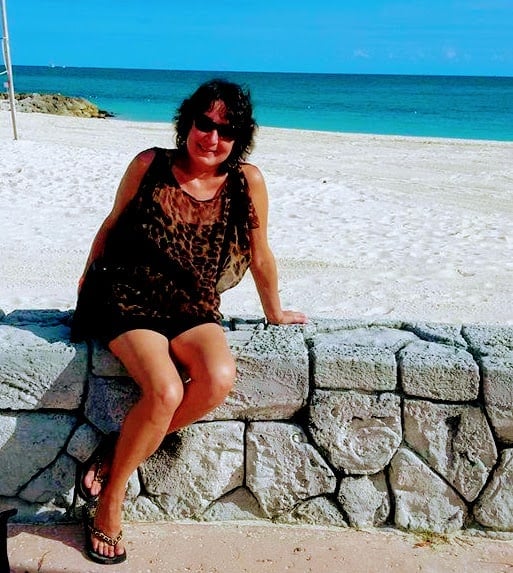 Sue Campbell is a multi-award-winning Canadian travel writer who is a leading expert on the Caribbean, Mexico and other tropical hot spots.
A Contributing Editor at A Taste for Travel, she's also written for several major guidebooks, magazines and online publications. . Look for her work in Fodor's, Reader's Digest, USA Today 10Best, Forbes, Montreal Gazette, Globe & Mail, and she has regular travel columns in World Traveler and Fifty-Five Plus magazines. See other published print work here.
Contributing Editor Sue Campbell is an award-winning Canadian travel writer specializing in the Caribbean and tropical hot spots. She's authored major guidebooks and magazine articles for Fodor's (Aruba, Bonaire), Reader's Digest, USA Today 10Best, Forbes, Montreal Gazette, Globe & Mail, Delta Sky and many more. Follow her journeys on Instagram and Twitter @Suectravel
Learn more about Sue Campbell.