We may earn income from links in this post. Please read this Disclosure for details.
Looking for fantastic things to do in Nassau, Bahamas? While famous as a cruise ship port, the capital of The Bahamas is far more than just a launching point to pink sand beaches and turquoise waters. Here's our pick of top reasons to add it to your bucket list!
My first encounter with Nassau, The Bahamas, happened during my earlier life as a high school band teacher. I shared the attractions of this charming island with forty teenagers, so I was understandably distracted.
My next encounter was an all-too-brief afternoon between connecting flights when I chilled for a bit on Cable Beach. And although I'd grown to love the Abaco and Exuma chain in Bahamas while sailing the Caribbean, I'd barely touched upon the charms of Nassau itself.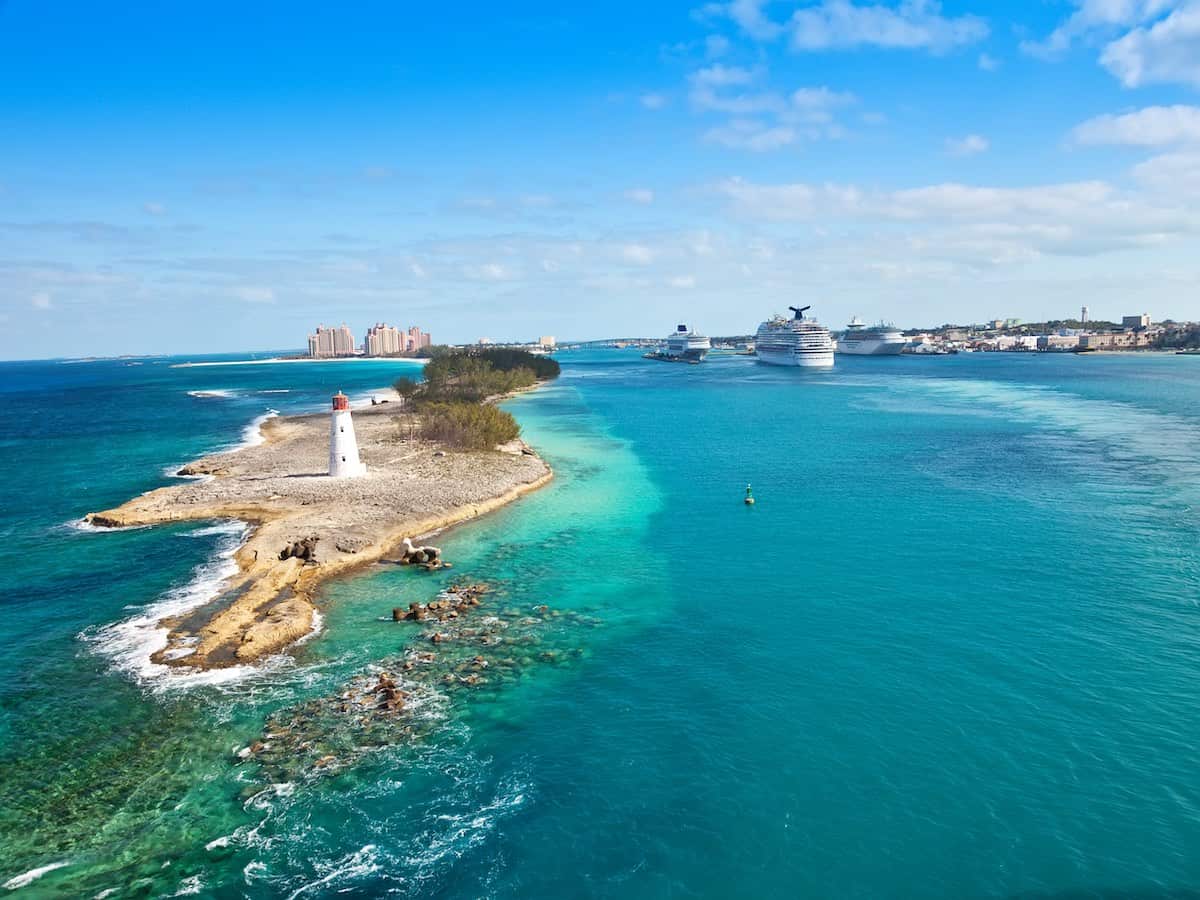 I recently had a chance to remedy that and was quickly seduced by the variety of Nassau attractions, island excursions and activities. It's a wonderful blend of history, culture and luxe living.
Best yet, due to its location, Nassau boasts a fabulous year-round climate with average temperatures of 28 degrees Celsius.
No matter how you plan your vacation, be sure to add these things to do in Nassau Bahamas to your bucket list.
You'll be glad you did.
1. Hit the Beach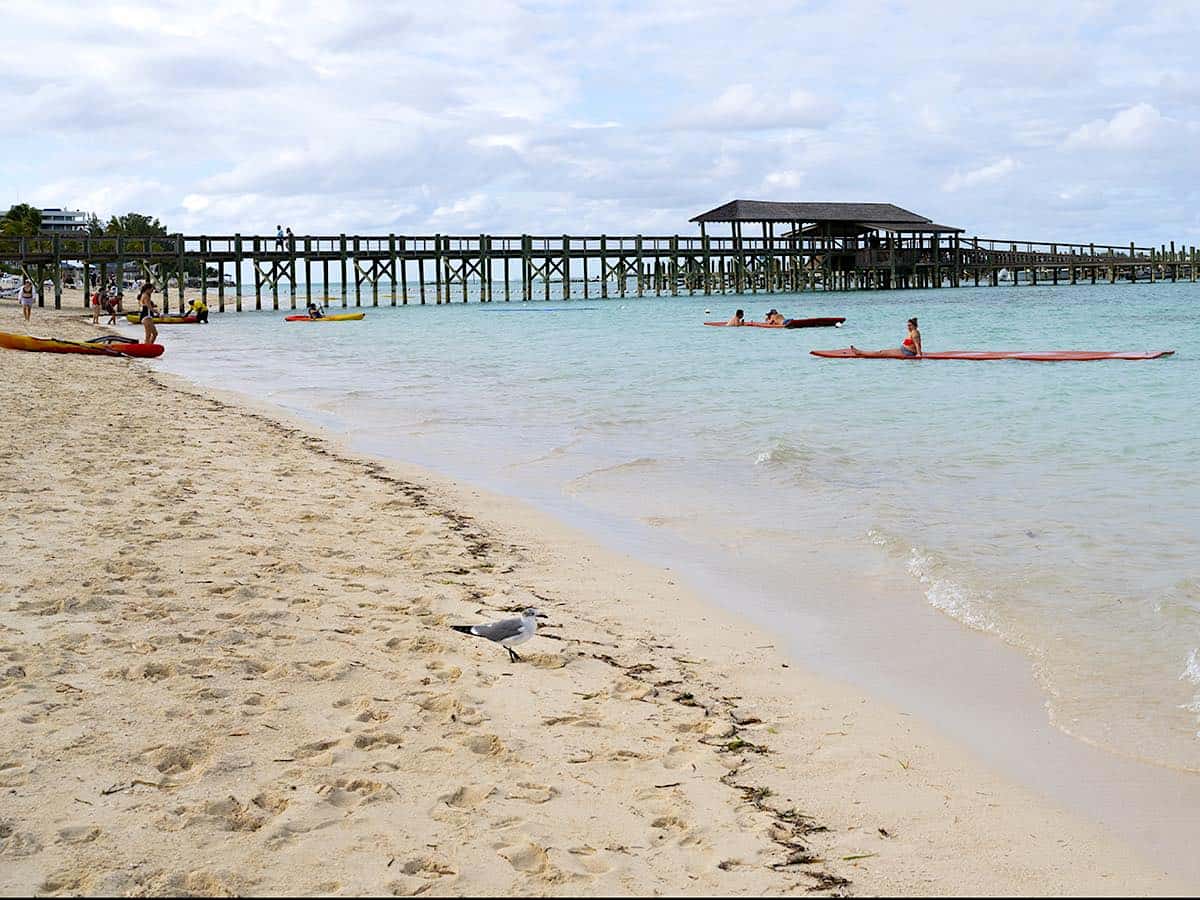 When it comes to finding beaches in Nassau you can't go wrong. Afternoons lounging on alabaster swathes of sand are among the best things to do in Nassau.
Cable Beach is Nassau's best-known oasis for good reason. This four-kilometre stretch of sun, sea and fun is located west of town on New Providence's north coast and is home to some of the island's premier hotels.
Visit here and you'll realize those hoteliers had great taste in real estate. Talk about rooms with a view.
Cabbage Beach on Paradise Island offers those activities you might expect on any beach worth its sand, from parasailing to water-skiing. Best yet, it's close to a few restaurants and easily accessible from downtown Nassau.
If you want to snorkel, check out the snorkeling beach at Clifton Heritage National Park on Nassau's west end. A guided snorkel tour from shore includes the unique – if surreal – Underwater Sculpture Garden.
Insider Tip: If you are just stopping in Nassau during a cruise, Junkanoo Beach is the closest beach to the cruise terminal.
2. Immerse Yourself in History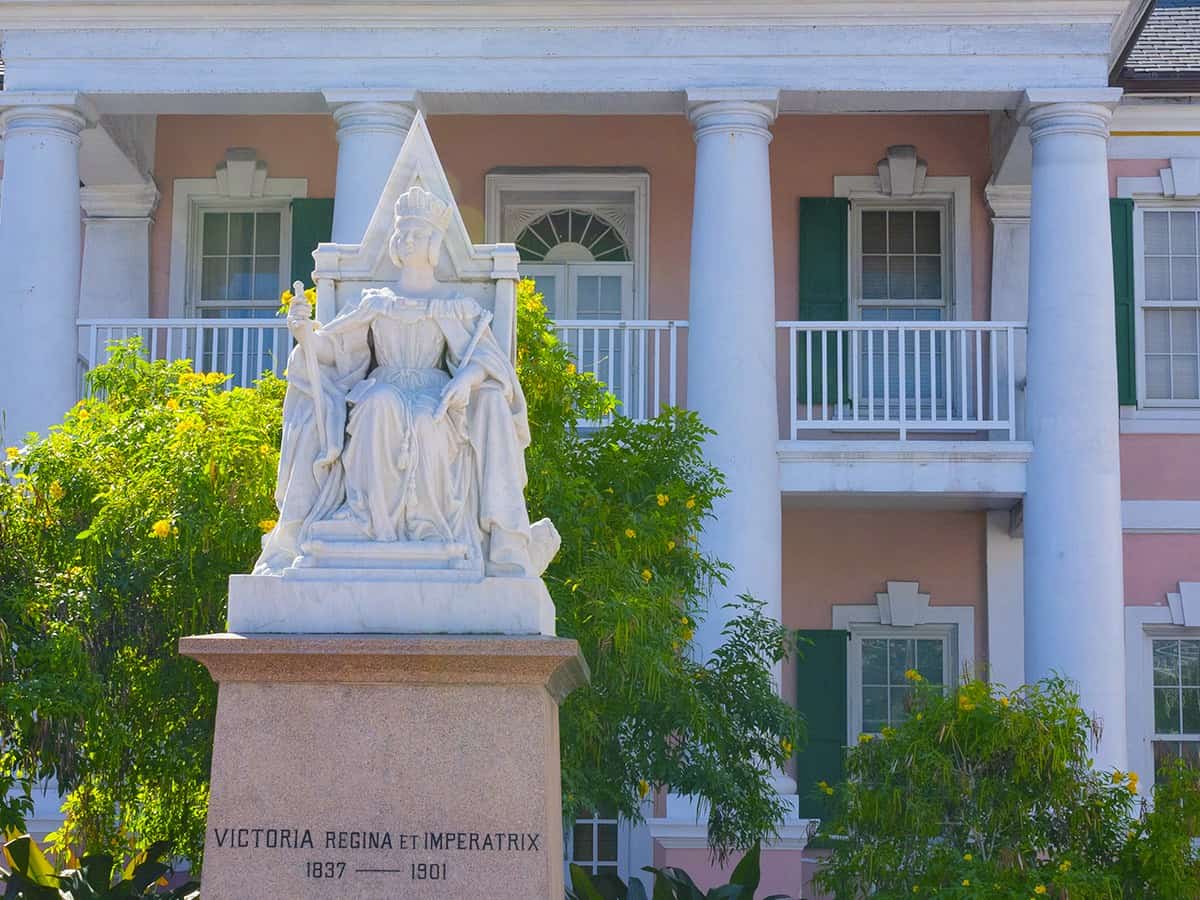 After immersing yourself in the waters off Clifton Heritage National Park, this location's also a great place to immerse yourself in history.
The 200-acre site invites you to explore the ruins of a village once occupied by enslaved people and an eighteenth-century Great House. Make sure to stop at Da' Story Telling Area, where costumed interpreters will share island history and anecdotes.
Then you can reflect on the experiences you've just shared at the clifftop Sacred Space, a tribute to Bahamian culture.
If you prefer a dip to a total immersion (or you've just disembarked from a cruise ship and have limited time) take a historical walking tour through Parliament Square in downtown Nassau.
In addition to several gems of colonial architecture, you can't miss the bubble gum pink neo-colonial buildings that comprise the seat of government. Check out the House of Assembly, the Senate and the Courthouse then chill in the shade of towering royal palms in the nearby park.
Insider Tip: The historic Government House also happens to be the site of the People-to-People tea party, a complimentary cultural event hosted by the Bahamas Ministry of Tourism.
Read more about this program in this review of a People to People Breakfast in Freeport, Bahamas.
3. Do the Junkanoo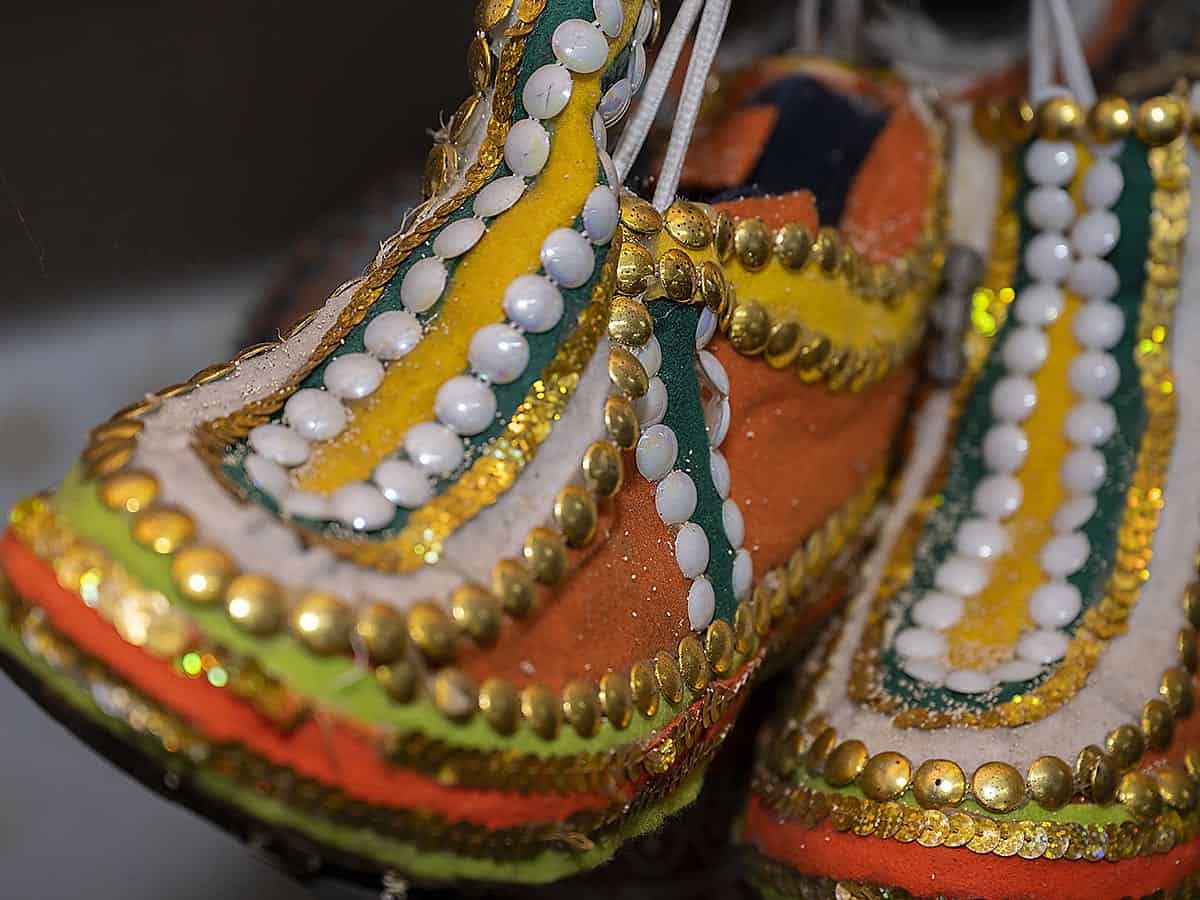 First time I experienced Junkanoo in The Bahamas was in Hopetown in the Abacos. One o'clock on New Years' morning and the night exploded into music punctuated by syncopated rhythms and dancing folk in costumes reminiscent of birds of paradise. It was an experience I will remember forever.
Back here on New Providence, I visited the Junkanoo Museum and Resource Centre, a must-do that's one of the best things to do in Nassau.
The first things you notice when you visit are the wealth of information and the sheer passion that characterize director Arlene Nash-Ferguson, a former educator.
Come and see the costumes, learn about the tradition of Junkanoo, a twice-yearly celebration, even learn to play patterns on the big drum called Goombay and sip the local drink called a "Goombay Smash".
Not sure about how important this tradition is? The name for the local beer – "Kalik" – pays tribute to the sound of the cowbell that forms part of every Junkanoo band.
If you can't be here for Junkanoo, The Bahamas' answer to Carnival, add this fascinating museum to your list of things to do in the Bahamas.
Insider Tip: The actual Junkanoo Festival happens on Boxing Day and New Years' Day – that's when they have the big parades downtown. But in 2022, they're also hosting parades on Labour Day and Bahamian Independence Day in July.
4. Pamper Yourself at a Top Nassau Spa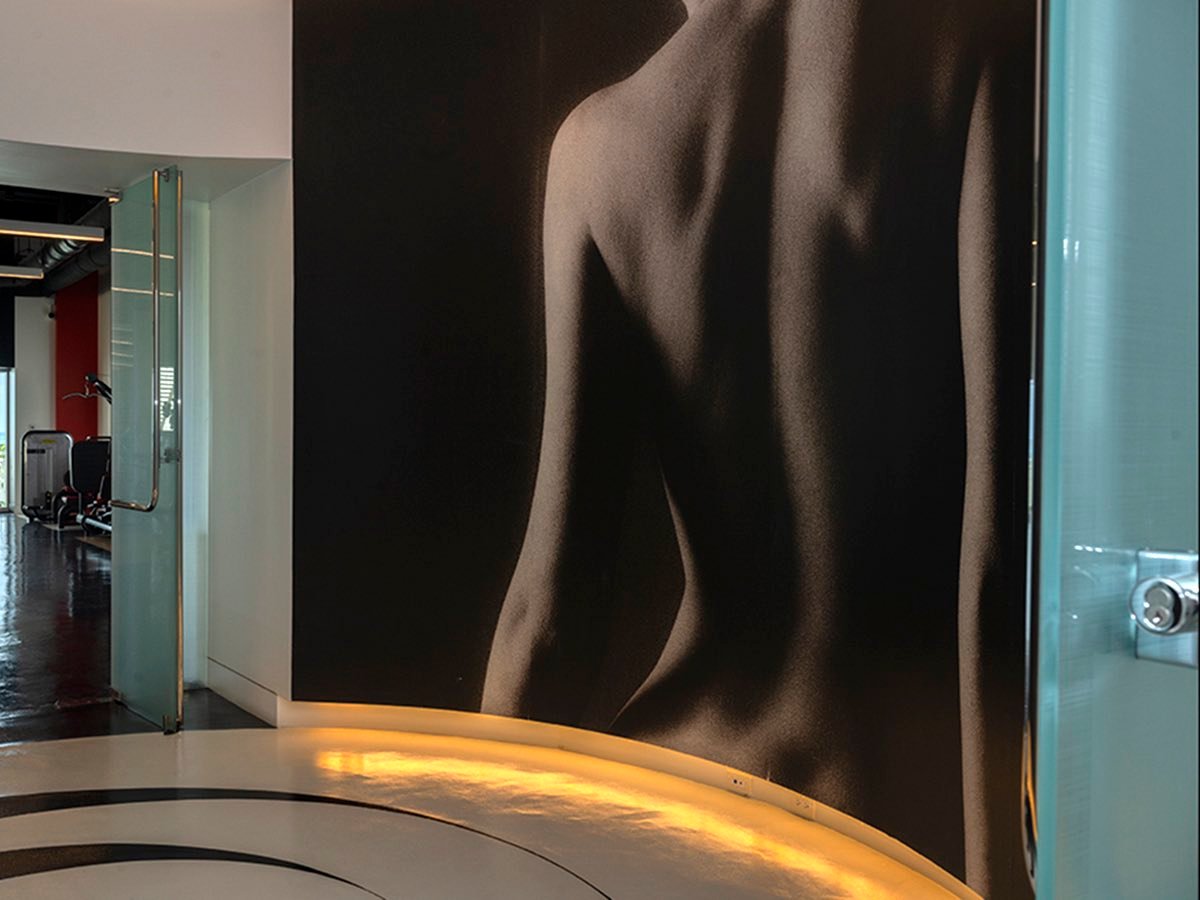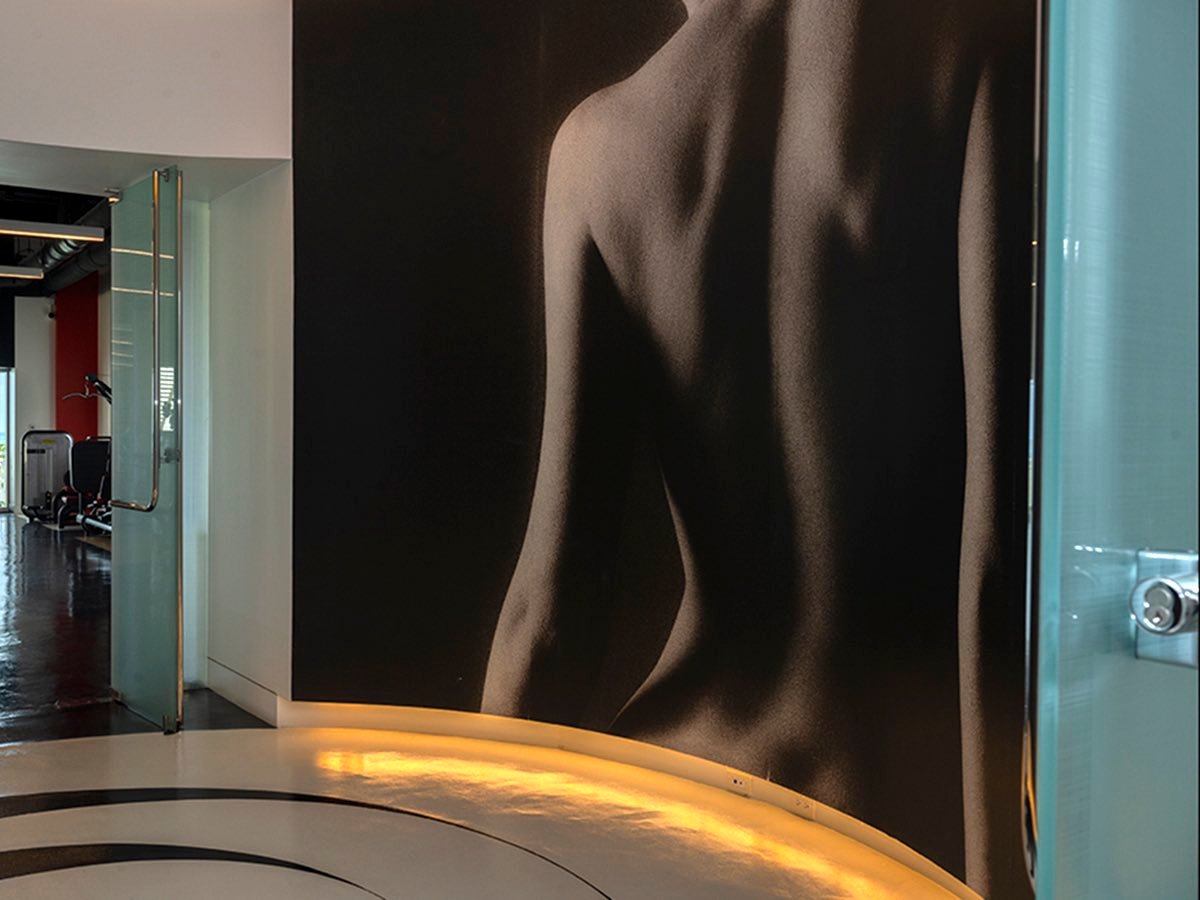 Once you've sampled both history and culture, you've earned the chance to pamper yourself during the next – and maybe best – must-do activity in Nassau.
Enter the Espa@Baha Mar.
Lounge on the balcony with views of turquoise waters before you begin your treatment where they use 98% organic ingredients courtesy of U.K-based Espa. Worth noting that this is the only Espa partner in the Caribbean.
Home to 22 treatment rooms, the spa offers packages from traditional massages to one that uses warmed tiger clam shells to soothe your muscles.
Looking to spice up some romance? Go for a couples massage in a setting full of light, peace and Caribbean hues.
Insider Tip: To ensure that you actually deserve your spa treatment, do a workout here first. In addition to a state-of-the-art gym you could book a personal training session or one of several group fitness classes.
5. Take an Art Lesson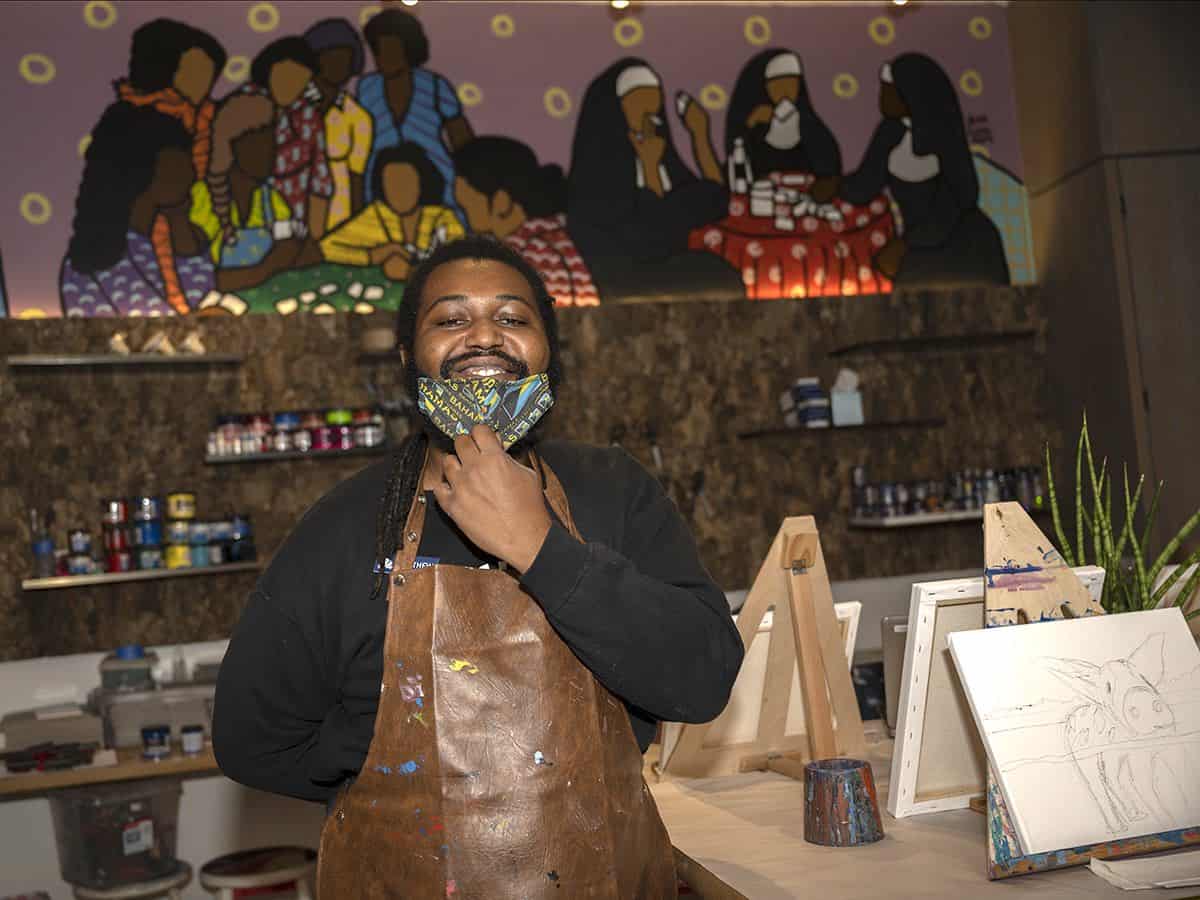 My idea of culture is listening to a band at a jazz bar but my wife is an accomplished artist. That's why she was delighted to discover an actual art gallery at one of the most luxurious hotels in Bahamas (the Grand Hyatt at Baha Mar).
While you might not expect to find a gallery like this on typical lists of things to do in Nassau, it features masterpieces by Bahamian artists in the nearly 450 metre gallery space.
Even cooler, you can come in and nurture your inner Rembrandt by painting your own masterpiece. Best yet, they offer regular art lessons here at the Current Gallery and Art Centre.
"We offer a variety of courses from acrylic pouring to print-making," studio coordinator and artist Matthew Rahming tells me, "but one course is a huge hit."
No wonder. It's called 'Sip-n-paint' and involves art and wine, perfect way to get those creative juices flowing. I'm thinking it might be one of the best things to do in Nassau.
If you are staying closer to downtown Nassau, you could also get a helping of culture at the National Art Gallery of the Bahamas, located in a beautifully restored 19th century villa.
Stroll the four galleries or, if you have time, register in advance for an art workshop, which may include sessions such as a mixed media printmaking workshop offered by Matthew Rahming.
Insider Tip: Here at Current you can also purchase artworks created by local talent. You can also take a guided walking tour of the various art installations scattered throughout Baha Mar.
6. Go for a Boat Ride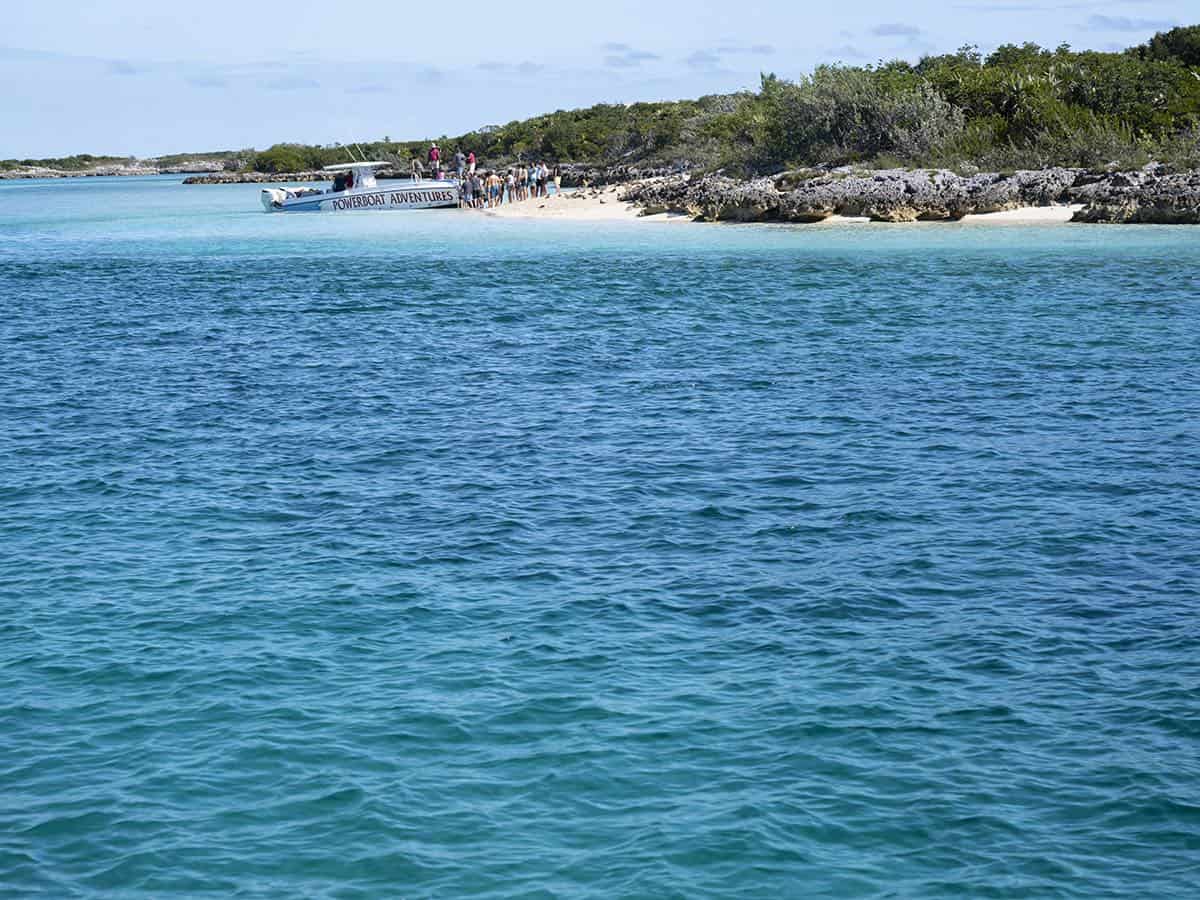 Given Nassau's island location, it's a no-brainer to realize that adding a boat ride to your list of things to do in Nassau is simply brilliant.
Book one of these Nassau excursions and it may well be a highlight of your trip. Speed boats will chauffeur for day trips to the neighbouring Exuma islands.
At one island – Leaf Cay – your boat pulls up to the beach on a postcard-perfect island and you can feed the iguanas. It is a unique, if unnerving, experience. You, your fellow travelers and roughly a hundred of these dinosaur-like reptiles.
Keep going south and take the adrenaline up a notch. Make for Compass Cay (or even just the Exuma Islands Land and Sea Park) and go for a swim with some unlikely company.
One time I jump off a boat and I'm surrounded by a trio of nurse sharks, cavorting in emerald waters right beside me. They're obviously safe but I find it hard to convince myself.
Keep rerunning the shark sequence in "Jaws" in my head. Might be time for a Kalik beer.
Related: Adventurers will want to make a visit to Freeport, Bahamas where you can actually feed sharks right off a pier.
Insider Tip: Try to book a powerboat trip that includes the Exuma Cays Land and Sea Park. It's the most visited national park in the Bahamas. It's also Drop.Dead.Gorgeous.
Much like the islands of the
Turks and Caicos
, The Bahamas are often considered to be part of the Caribbean, even though they are located in the North Atlantic Ocean and not within the Caribbean Sea.
7. Go Shopping in Nassau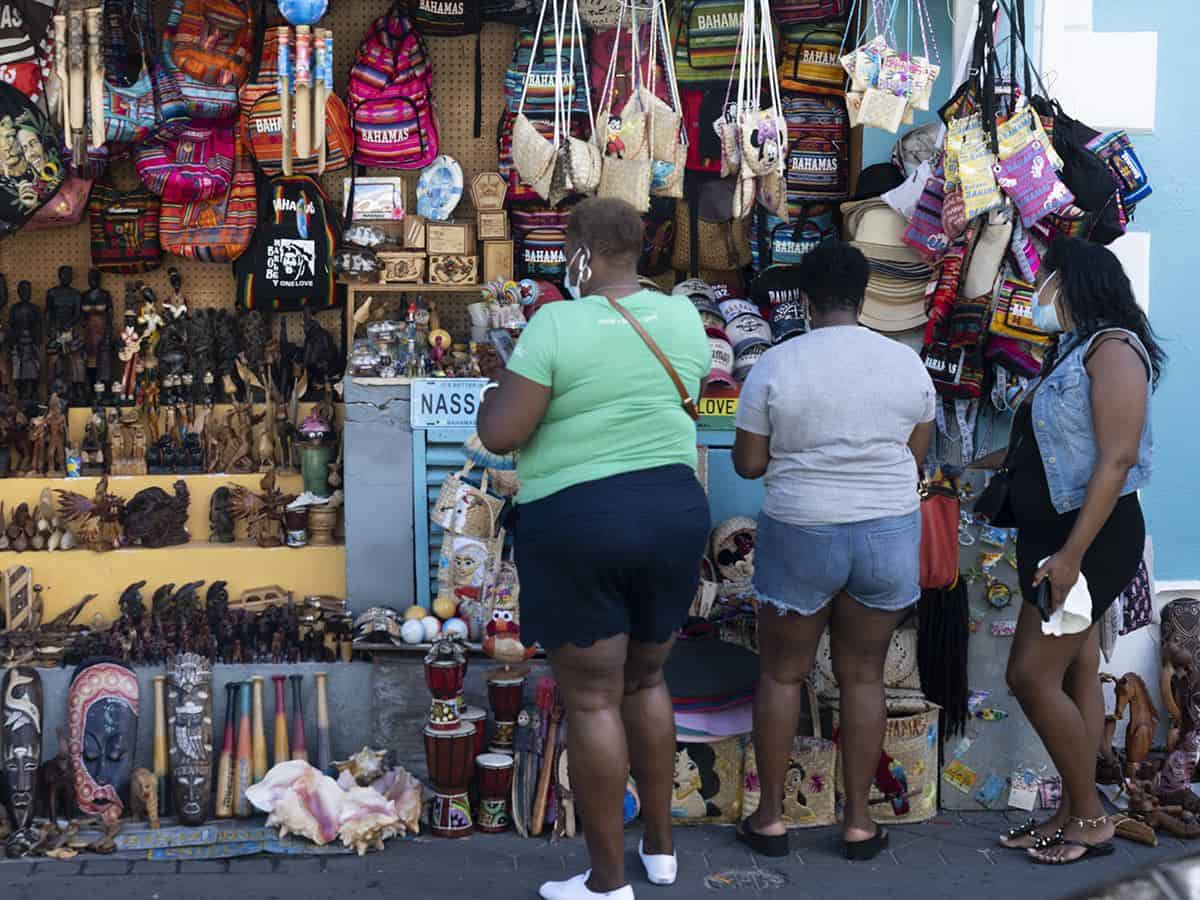 Stroll downtown Nassau and the realization hits you: shopping in Nassau is a worthwhile Nassau activity in its own right.
Because it's a popular cruise terminus, expect the usual collection of duty-free shops lining Bay Street, many hosted in colonial buildings.
Think Cartier, Bvlgari and Gucci, just for starters.
For something a bit more authentic (though souvenirs admittedly dominate the sellers' stalls here), check out the Straw Market right downtown.
This flea-market-meets-mall has been around in one form or another since the 1940's. It gets its name because it was originally a place to pick up hand-woven straw baskets, bag, or anything else made of straw that you can think of.
If you're looking for something to do if you're just got off the cruise ship in Nassau, check out the offerings of Festival Place, designed to remind you of a traditional Bahamian village.
Insider Tip: If you really want to see the Straw Market check their opening hours first. It often seems like opening hours are aspirational at best.
8. Climb the Queen's Staircase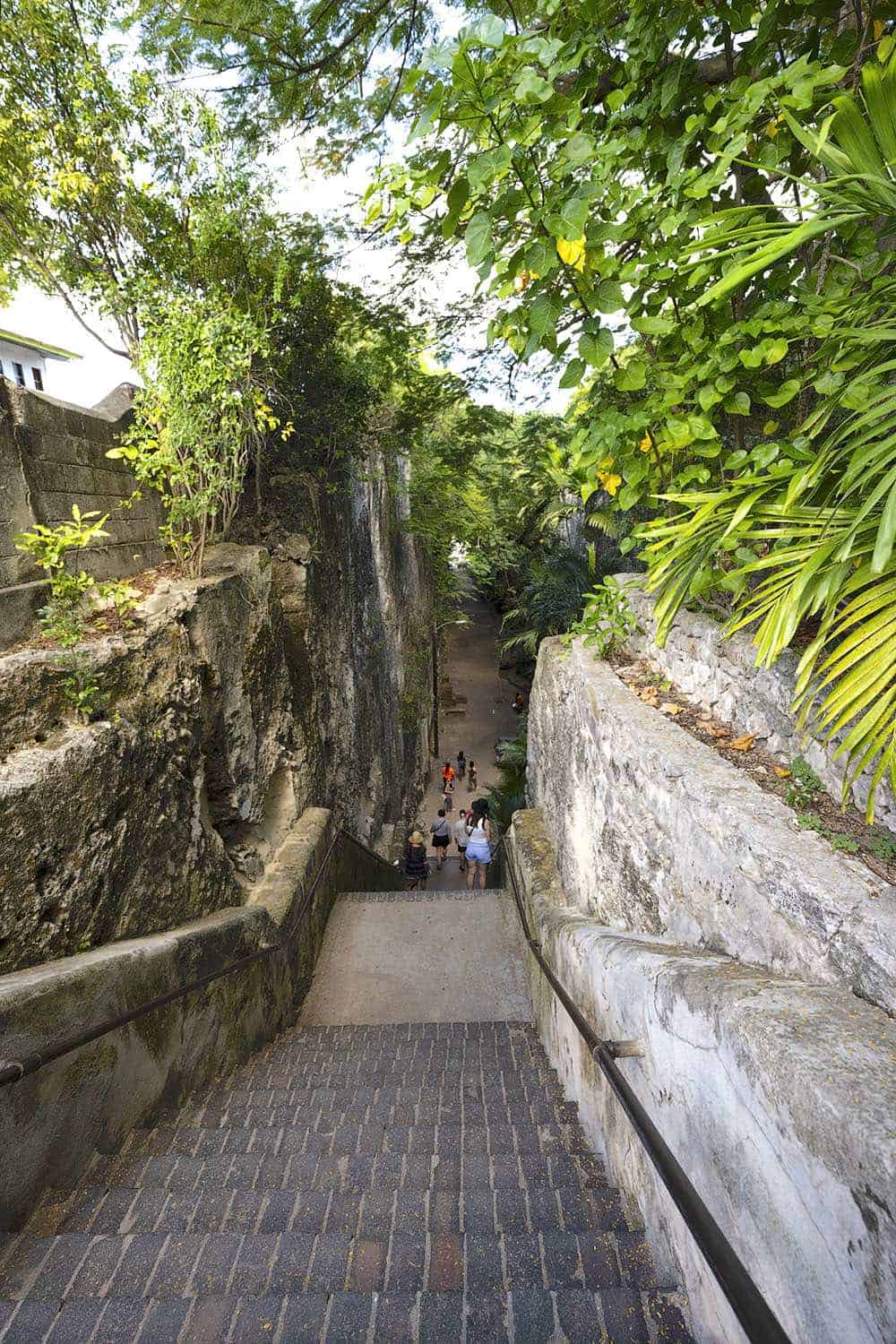 If you haven't worn yourself out prowling the streets of Nassau, you might be ready to climb the Queen's Staircase. One thing for sure, after a sunny morning you'll welcome the cooling atmosphere of this historic landmark, snugged down in a foliage-festooned retreat that makes you feel like you're in a green cathedral.
Climb the steps (our better yet, grab a taxi to the top and climb down) and you are a part of history, though it's not the happiest chapter in the story of Nassau.
Idyllic though this space may be today, the 150-foot deep canyon was built with the labour of enslaved peoples: back in the 1700's it took 600 slaves working 18-hour days to carve out the 66 steps leading down toward the town itself.
It was devised as an escape route for soldiers potentially fleeing the nearby fort, though the French never did actually attack it.
Insider Tip: Even if you don't climb the staircase this is still a cool oasis on a hot day and worth a visit for its unique ambiance.
9. Visit Fort Fincastle or Charlotte (or Both)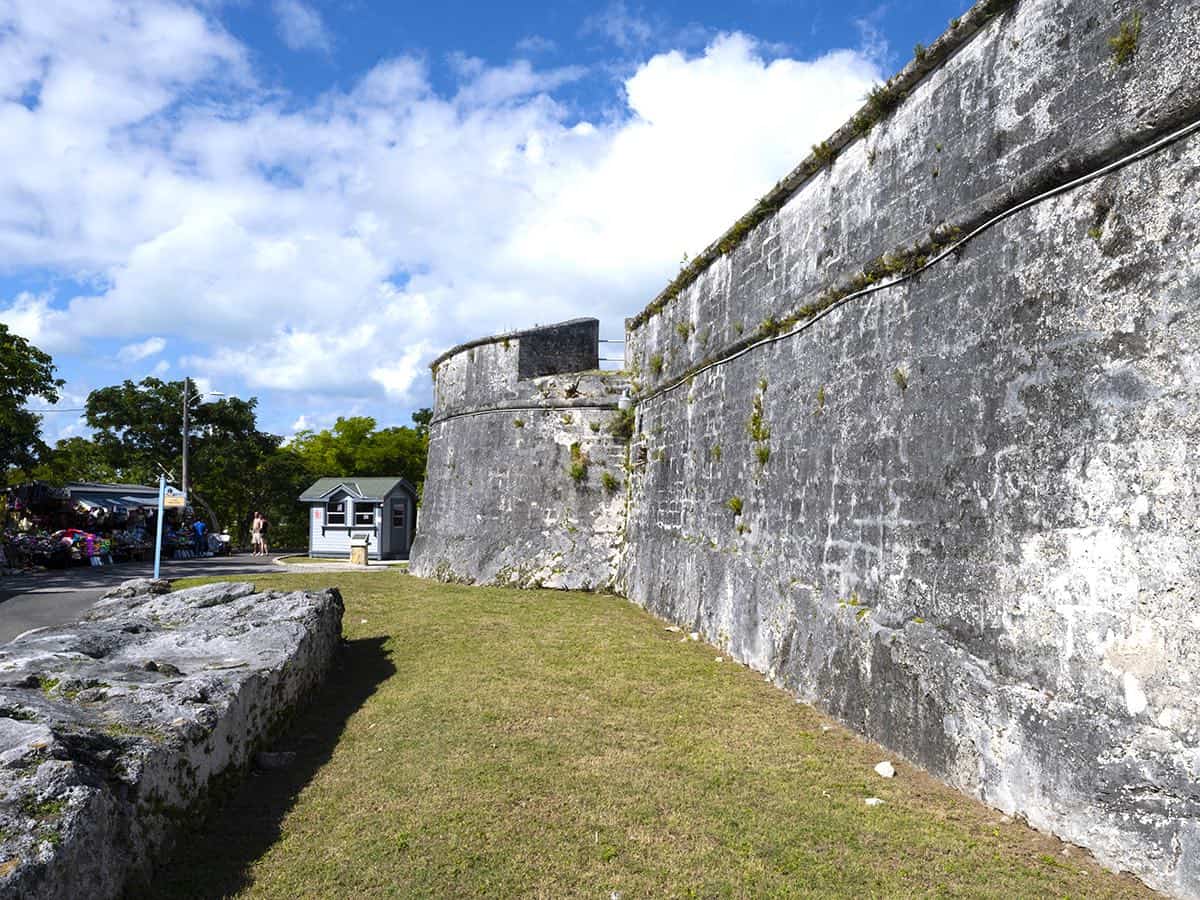 For more lessons in local history, a visit to one – or both – island forts should be added to your list of things to do in Nassau.
Though the steamboat-shaped bastion dominating Bennett's Hill near the Queen's Staircase isn't currently open to the public (guided tours are scheduled to return shortly), a visit to Fort Fincastle will convince you of its strategic significance. That's because it offers a panoramic view of Nassau harbour.
Further west, you can explore Fort Charlotte. This redoubt features a moat, dungeons, underground passages and forty-two cannons.
Though currently under renovation, it is due to re-open to the public soon.
Insider Tip: Both forts do tend to be part of any island tour you book. Fort Fincastle is convenient to the Queen's Staircase and offers great views of Nassau.
10. Play a Round of Golf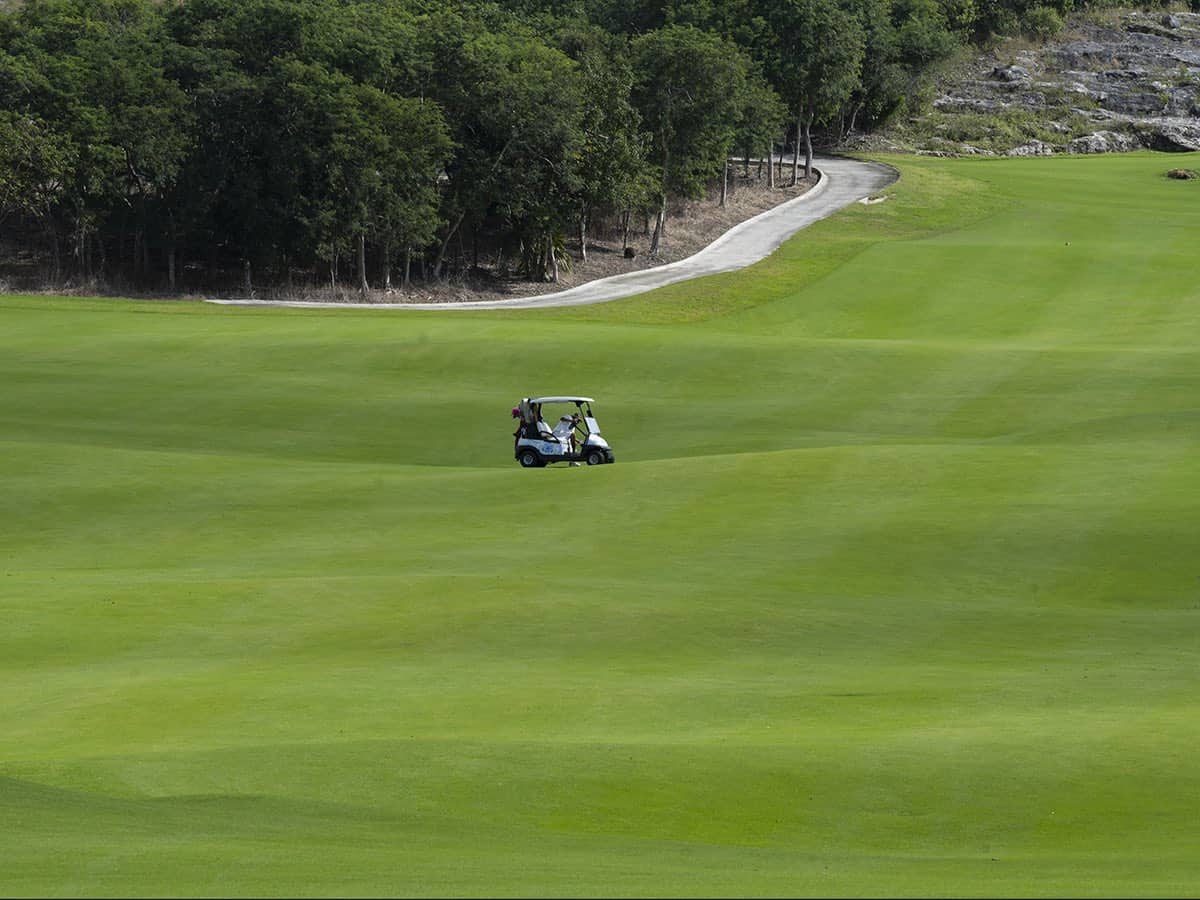 Though golf is one of those sports that has historically been very unkind to me, were I ever to take it up I'd be inclined to try it at Royal Blue Golf Club.
It offers a surprisingly undulating set of links ringed by natural stone and boasting a view of Lake Cunningham on the 16th hole. Andy Deiro, Director of Golf, calls it "the most photographed hole in the Bahamas."
Partly a function of the topography here the course design presented a unique challenge for its designer, Jack Niklaus.
"He's particularly proud of this course," says Deiro.
Golfers consider this course designed by Jack Niklaus as challenging as Albany to the west, a pit stop on the PGA tour.
Best yet you don't have to load your clubs onto the plane. "Just use ours," adds Deiro.
Insider Tip: Not to fear if you're not a great golfer. You can also sign up for a lesson.
11. Push Your Luck at a Casino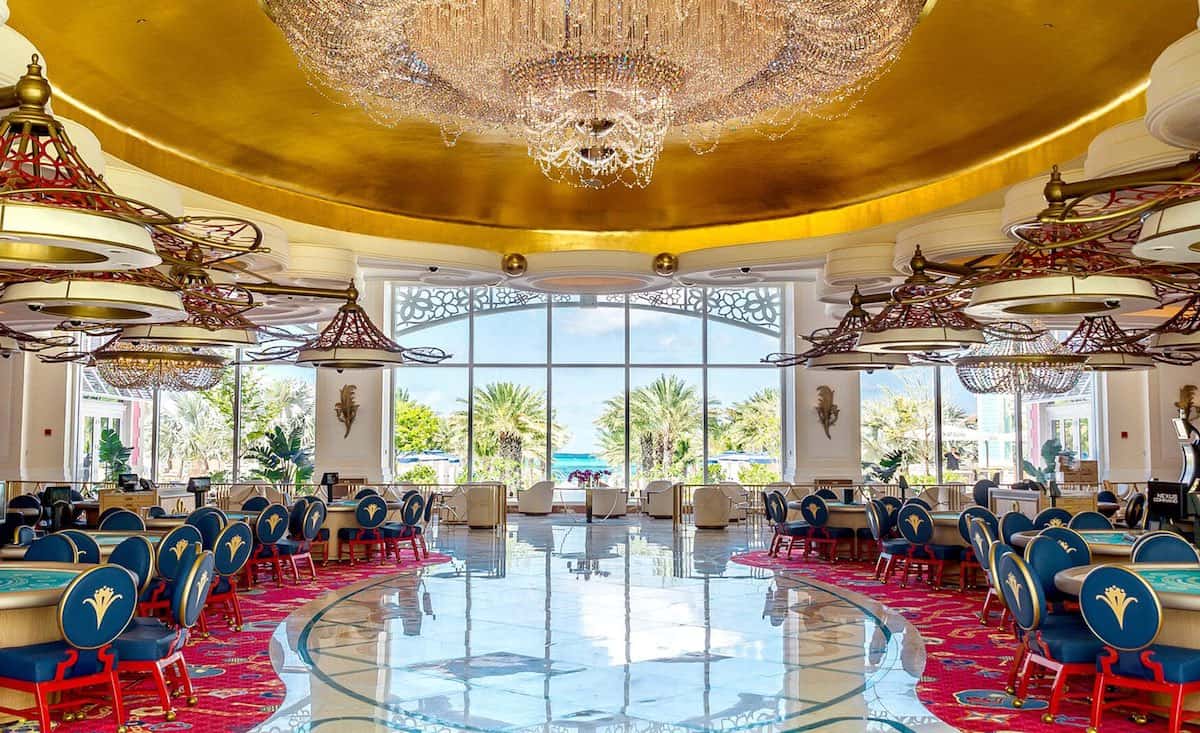 Given my lack of prowess on the golf course I wisely decide to try my luck instead on the battalion of slot machines that populate the casino at Baha Mar, the biggest casino in the Caribbean.
I frankly do much better here, though a trip over to a cordoned off area called Salon Privé reserved for high rollers doesn't make it onto my list of things to do in Nassau.
The minute my wife and I check in to the Grand Hyatt here, I am mesmerized by the carnival midway sounds of the casino itself and the kaleidoscope of flashing lights that characterize this playground of a different sort.
You get an impression of the scope of the casino when you do the math (though if you're good at math you might not play at all!).
More than 1000 slot machines here and 100+ tables offering 18 types of games from Blackjack to Baccarat.
Best yet – maybe combine two things to do in Nassau – you can head down to the Pavilion (a sort of satellite mini-casino) to place your bets mere metres from a gorgeous beach.
While I don't make it to the high stakes area my excitement's no less when I win big on a slot machine. Well, big enough to cover the cost of a seaside lunch next day. Well, big enough to cover the drink tab.
Insider Tip: If you're a highroller, consider checking out Club Blu for perks like complimentary stays and tournament invitations.
12. Dine Seaside or Take a Food Tour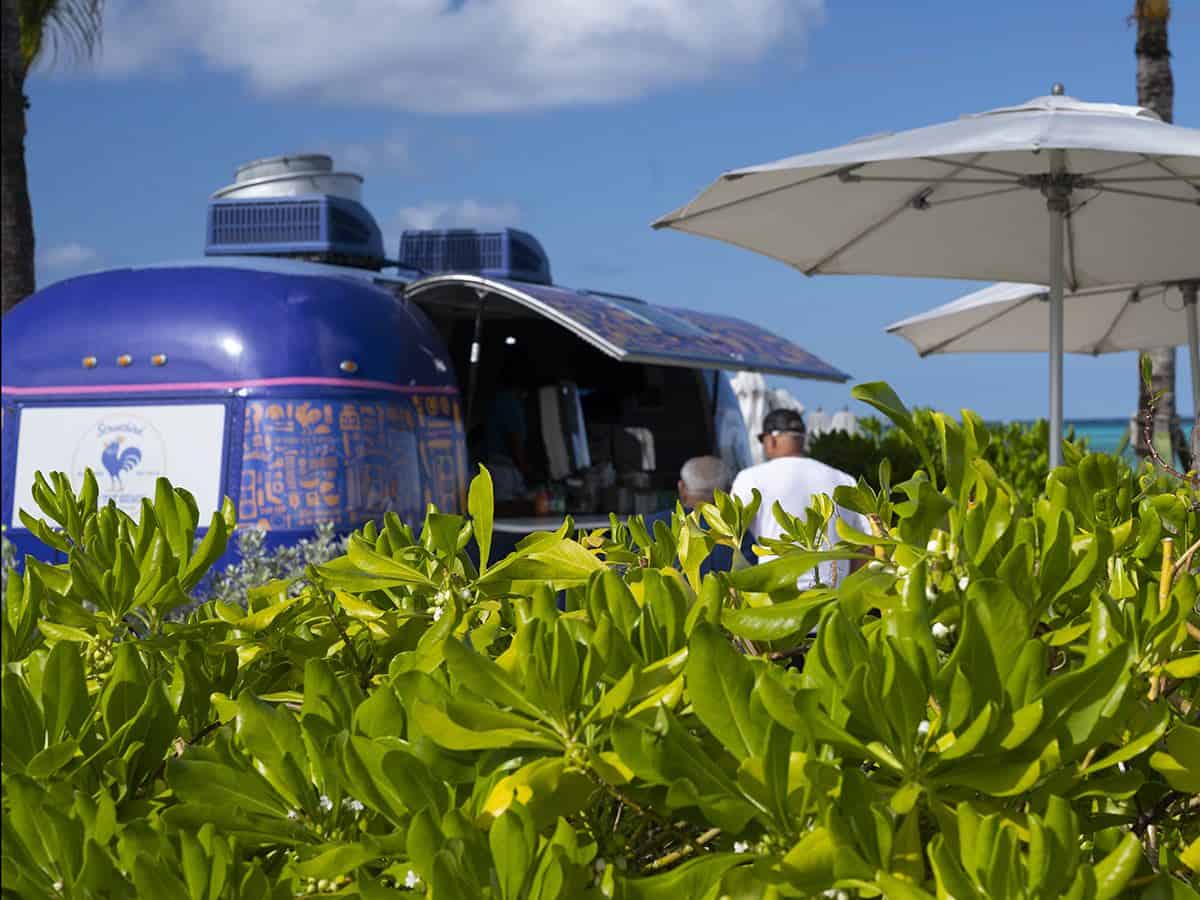 When I do lunch one day at Compass Point Beach Resort, one of the few places on Nassau where you can dine seaside, I figure I've won big once again.
Mere metres from aquamarine waters, lounging in the shade of palm trees on pastel-painted chair and table inspired by the colours of Junkanoo, I've found paradise itself.
Add a pre-lunch cocktail called Bahama Mama to the mix and my lunch is as delicious as the view of the waves nuzzling the coral stone seawall like friendly puppies.
Then there was lunch: lobster wrap (a worthy Bahamas excursion in its own right, though they are currently updating the menu).
If you're looking for sunsets with your supper, check out the appropriately named Sunset Beach Club. Not exactly seaside (it's across the street), but it still boasts great sea views.
It's also a fun place after sundown – live music and a hopping atmosphere where they serve up casual fare best defined as European Bahamian fusion.
If you're staying at Baha Mar, you can dine really seaside. Check out the offerings of Streetbird on the Beach, located literally on the sand. Look for the purple Airstream trailer and don't miss the Calypso Conch Fritters.
Food fans can combine appetite with a bit of history and culture, thanks to the offerings of Tru Bahamian Food Tours. Visit Nassau's historic sites after enjoying a traditional Bahamian lunch, book a tour featuring food and drink pairings, or even sign up for a lesson on how to prepare Bahamian staples like conch chowder.
Insider Tip: Junkanoo Beach offers a variety of food choices right beside the water if you're just getting off the cruise ship.
13. Dine on Haute Cuisine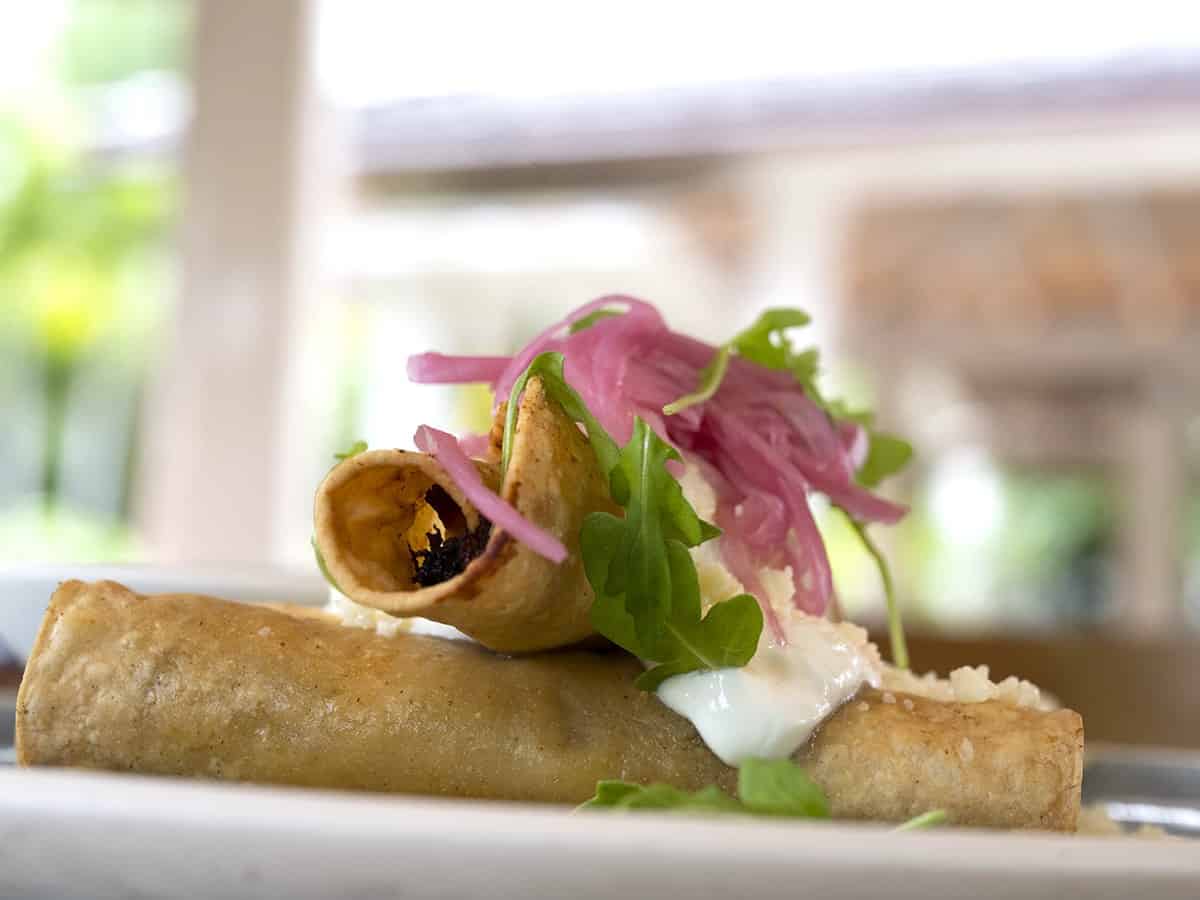 In light of Nassau's long-time primacy as a tropical destination it's hardly surprising that fine dining is a piece of cake here.
What did surprise me was a visit to Baha Mar, though it shouldn't be surprising because there are more than 40 places to eat and drink, from finger foods served from beachside Airstream trailers to cigar bars to Asian cuisine.
Two places stand out for me: Costa, at the Rosewood Hotel and beachside Marcus at Baha Mar Fish + Chop House. Costa boasts individual gazebos ringing a circular central bar, each secret little haven surrounded by elegant ponds populated by a rainbow of Koi.
Featuring an eclectic menu with a Latin flair, this establishment makes you feel like you're lounging on your own tiny island, each one nestled in this tropical garden.
When you do Marcus' make sure to start with the cornbread for the table, a melt-in-your-mouth delight flavoured with buttered rum. But save room for the mains.
The chops are one house specialty but once you dig into the grilled red snapper with coconut green curry – mere metres from the beach itself – you may never turn your back on the sea again.
Insider Tip: If you are staying at Baha Mar, Cleo is also a highly-rated restaurant with a Mediterranean-influenced menu with both inside dining room and patio seating.
14. Sample Some Rum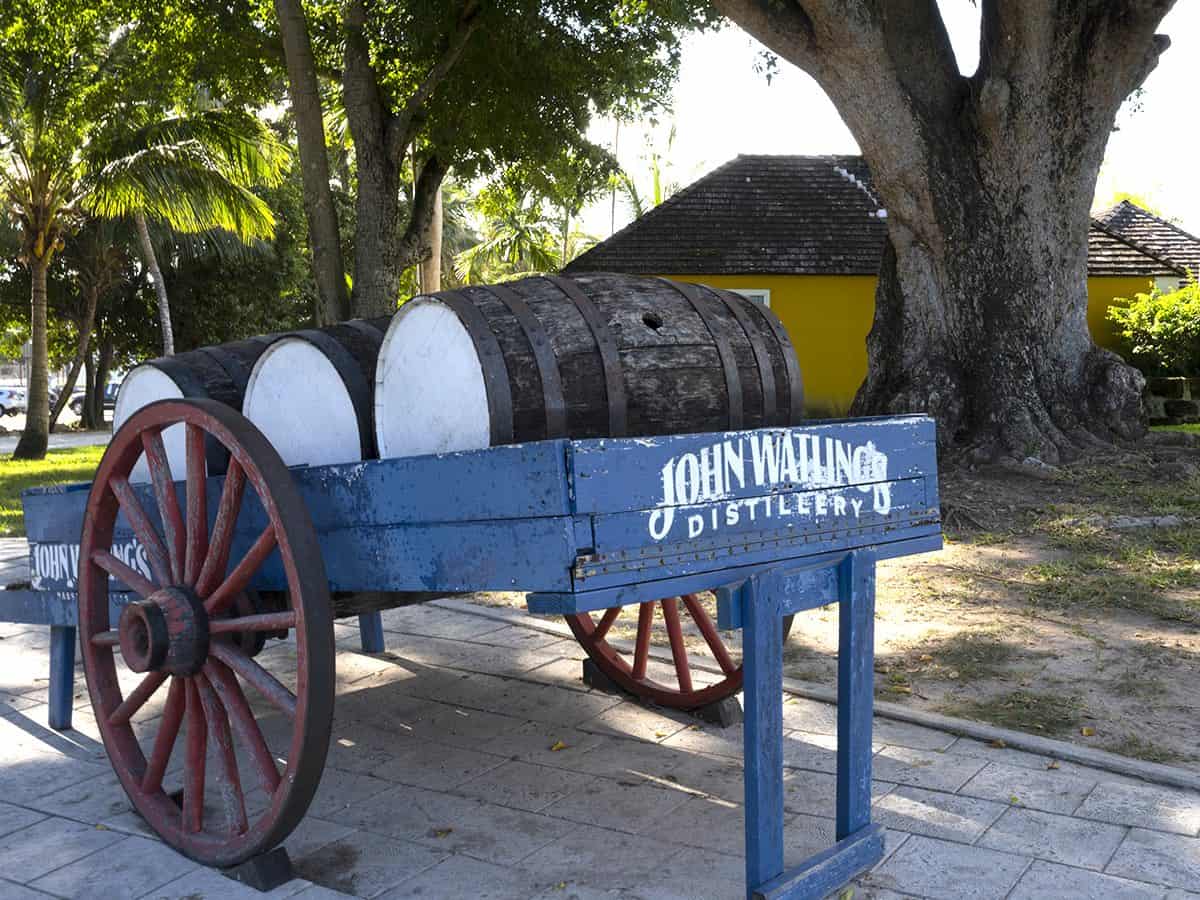 While you might have washed down your Marcus feast with a fine wine, another of the top things to do in Nassau, Bahamas for adults entails a potent potable of a different sort.
Welcome to the John Watling's Distillery in Nassau itself. Here you get a lesson in rum with the requisite tasting your reward. Housed in a colonial-era great house – replete with a gracious wraparound porch and sky-blue shutters to a traditional open-arm staircase – this distillery boasts small batch production using molasses from hand-cut sugar cane and traditional copper pot distillation.
If you are a rum connoisseur be sure to pick up a bottle of their Single Barrel, though you might want to ensure you've got your credit card. One bottle could set you back $120 US (though it is worth every penny).
If rum doesn't quite do it for you, check out the rest of this 1789 Buena Vista Estate. It was the opening film location for the James Bond flick, "Casino Royale."
Insider Tip: Two signature cocktails are omnipresent in Nassau. Goombay Smashes and Bahama Mamas would both stand out with the addition of some John Watling rum.
Related: Got rum? Try our easy recipe for Apple Cider Mojito Cocktail featuring dark rum.
15. Visit a Waterpark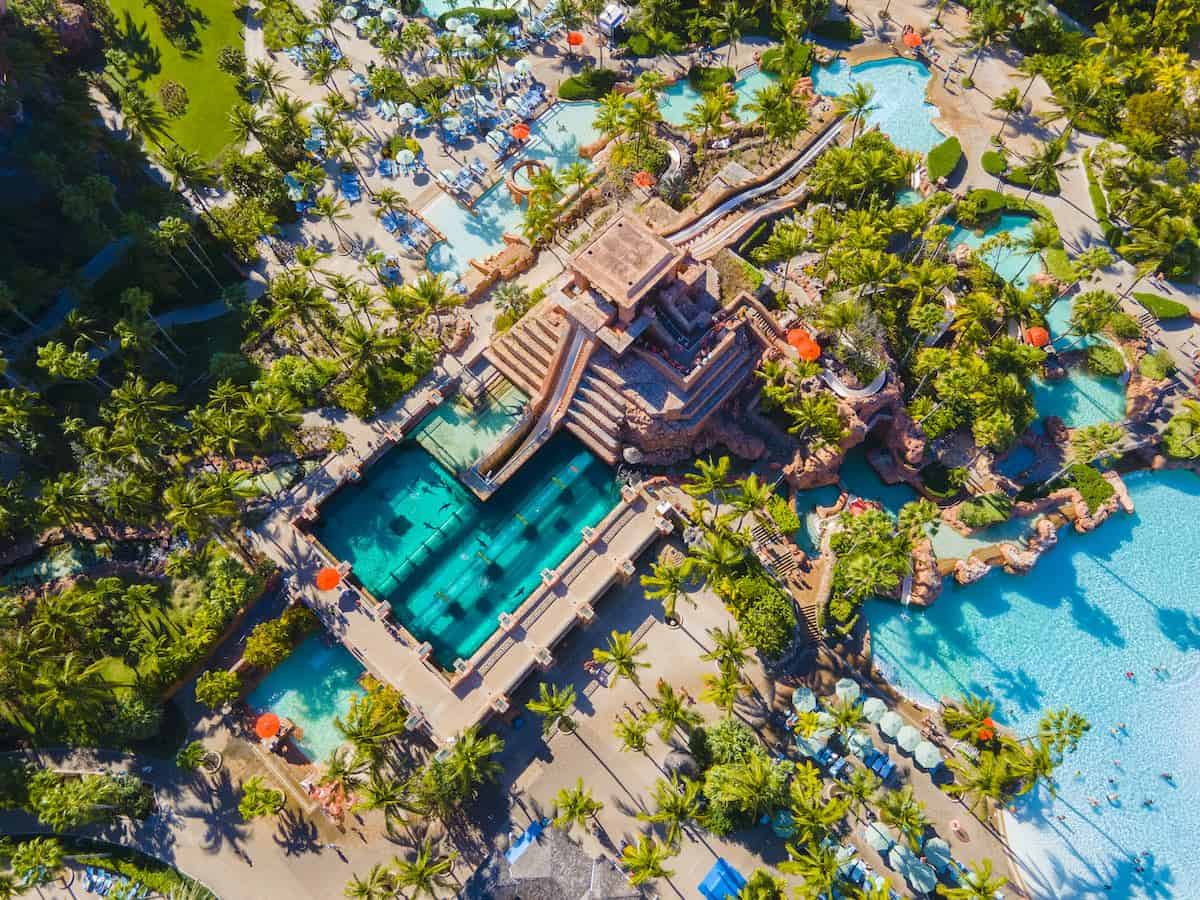 Because Nassau is surrounded by some of the prettiest water in the world, at first glance you'd think building a waterpark here is a non-starter. But consider this: the island features two of them, and either or both are among the best things to do in Nassau, Bahamas.
If you are staying at Baha Mar, add Baha Bay Water Park to your list of fun. Maybe you just want to lounge seaside in an adults'-only oasis. Then, sign up for a day at the recently opened Baha Bay Beach Club, where you can rent your own cabana or lounge in an elegant seaside pool.
If you brought the family (or you're just looking for some thrills) Baha Bay offers thrilling slides like Pirate's Plunge or Thunderball or try your luck on the surf simulator.
Really looking to try your luck? Dry off and head to the afore-mentioned Pavilion casino, located right in the waterpark.
You'll find Nassau's other must-do out on Paradise Island. Plummet earthward on one of nine slides here at Aquaventure at Atlantis, each with its unique theme, each snugged down in more than a hundred acres of adrenaline.
Never mind the fact that you've just discovered that wonderful anomaly – a tropical water park. This one is billed as the biggest in the Caribbean.
Insider Tip: If you stay at Comfort Suites on Paradise Island admission to the Atlantis Park – Aquaventure – is included.
Where to Stay in Nassau Bahamas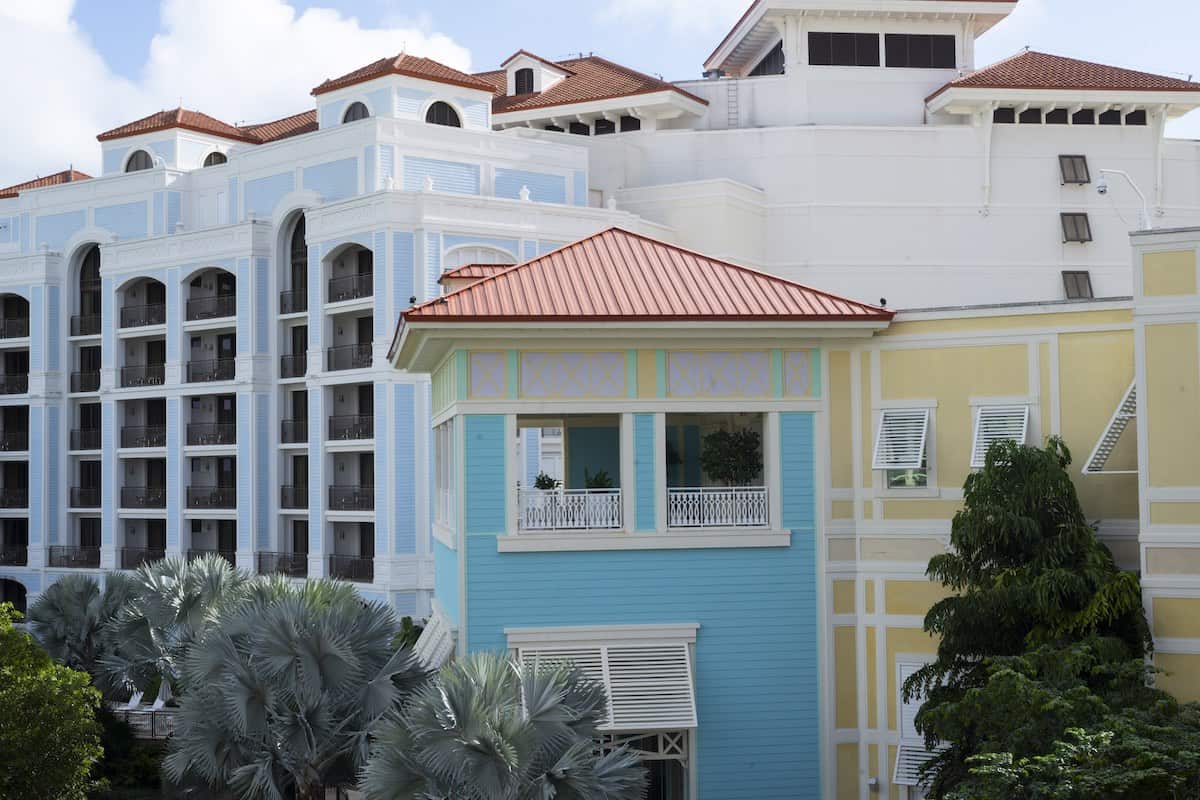 Grand Hyatt, Baha Mar – Luxury
An elegant property located in Baha Mar, a one-stop vacation paradise, Grand Hyatt is host to the Caribbean's biggest casino. It features two towers with fountain or ocean views, each with Juliet or full balcony.
One side pays tribute to island living in terms of its décor while the East Tower combines architectural details inspired by the sprawling casino to create an atmosphere so opulent it's almost Baroque.
For rates and availability check Grand Hyatt Baha Mar on Booking.com.
Comfort Suites, Paradise Island – Mid-Range
Boasting bubble gum pink exteriors that remind you of Parliament Square, this property on popular Paradise Island features garden, pool or island view suites and includes hot breakfast.
Best yet, guests here have access to nearby Atlantis resort amenities, most notably the 141 acre Aquaventure water park.
For rates and availability check out the Comfort Suites Paradise Island.
For more information on travel to The Bahamas, visit the official tourism website for The Bahamas,

Save to Pinterest!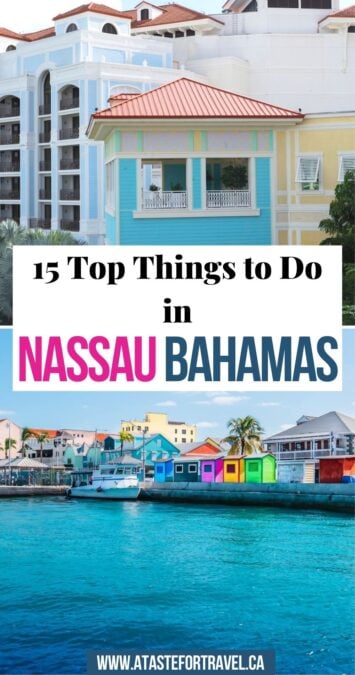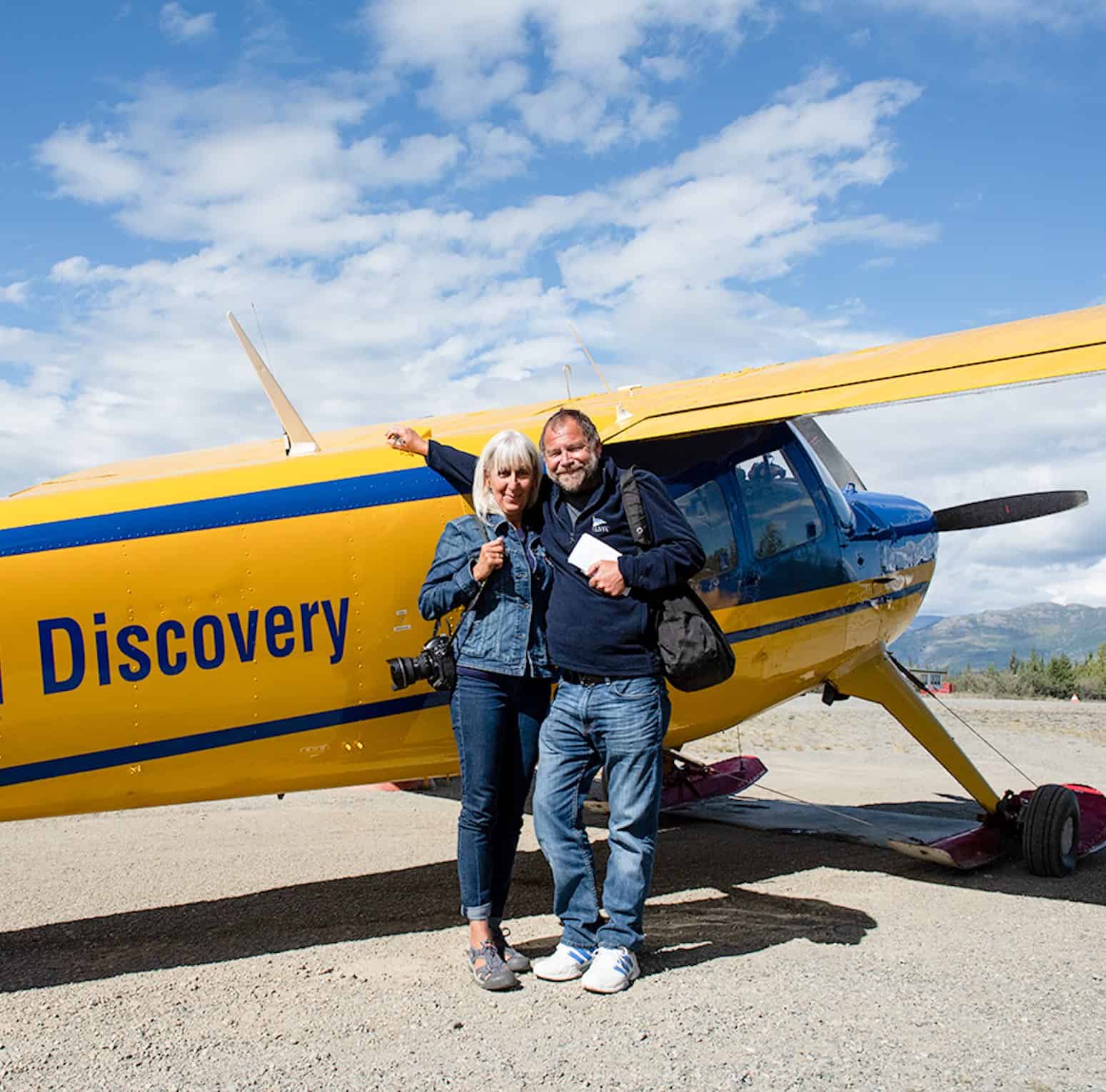 Mark Stevens and photographer/partner Sharon Matthews-Stevens are a multiple-award-winning team who have provided stories and pictures for outlets from Canadian Yachting to the Washington Post. Together they've swum with sharks in Bahamas, dogsledded in the Yukon, cooked in the mountains of Morocco and reported from at least 40 Caribbean islands. Visit their portfolio at Travel Write Click
Learn more about Mark and Sharon.