We may earn income from links in this post. Please read this Disclosure for details.
Looking for a reliable, easy to use, budget waterproof camera? You can't go wrong with the Fujifilm XP70 and XP80 line of waterproof cameras.
Here's a review of our experience using the Fujifilm XP70. We've since upgraded to the XP80 and are equally happy.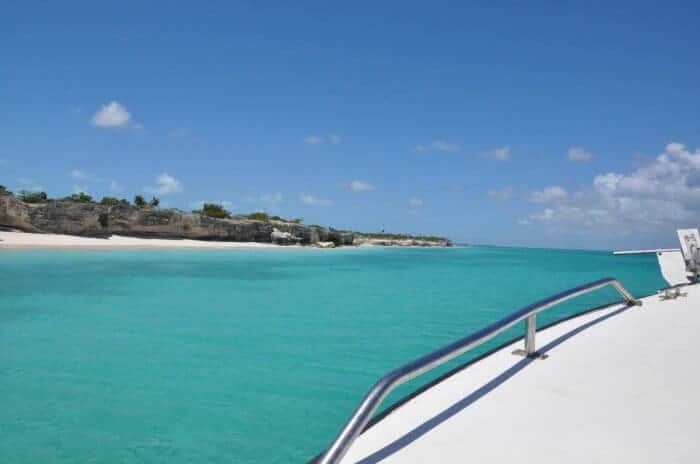 "Where did he go?" I asked the boat captain, as I peered at an empty expanse of turquoise water. There's nothing quite as heart-stopping as losing sight of your 9-year-old grandson in the middle of the Atlantic Ocean.
"There he is. Look. See his fins?" he answered, pointing to a pair of flippers disappearing under the water's surface. "It looks like he's free diving."
Moored off Fort George Cay I was participating in a snorkelling excursion with Big Blue Unlimited an eco-adventure operator based on the island of Providenciales. Thinking I'd be able to watch my grandson better from the boat rather than with my head in the water,
I hadn't really anticipated that both he and Jason the dive instructor would disappear from sight. Although the water was about as deep as our local swimming pool in Toronto, I watched, my heart suspended in anxiety, until a few minutes later, he rose to the surface with Jason right beside him.
"I got it," he shouted, waving the camera in the air. "A perfect photo of a pufferfish!"
I breathed a sigh of relief and waved encouragingly back.
Home to the world's third largest barrier reef with more than 300 species of fish and 60 species of coral, the Turks and Caicos is an underwater photographer's paradise. It's a natural place to test an underwater camera.
So, when I received a magazine assignment to write about the islands, who better to accompany me and take photos than the best swimmer in the family? So my grandson and I headed to the island of Providenciales for a week of eco-adventure.
Best Waterproof Digital Camera
Here's what we learned about the Fujifilm FinePix XP80 Waterproof Digital Camera.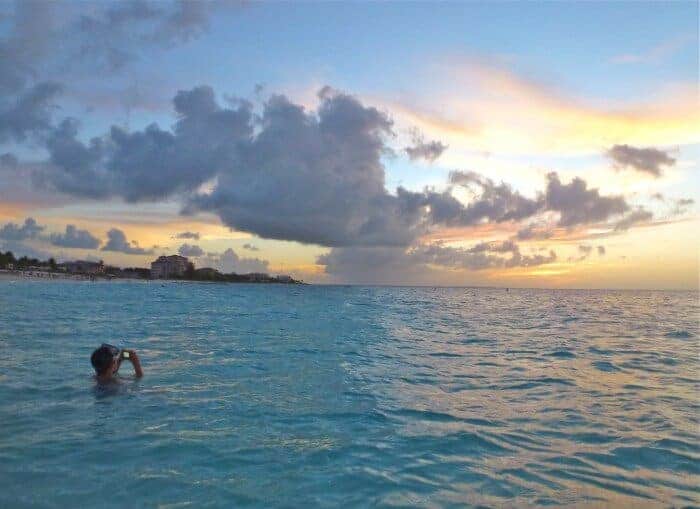 1. The FinePix XP70 is very easy to use. My grandson didn't consult the instructions but instead headed out into the clear waters in front of our condo at Ocean Club West Resort on Grace Bay Beach to test out the 13 different modes. The FinePix XP70 offers panoramic option that worked really well even in low light conditions. The modes we used most frequently were Underwater, Sunset, Sport, Beach and Party ( just for the fun of it)
2. The Fujifilm FinePix XP80 Waterproof Digital Camera with 2.7-Inch LCD (Yellow)is known as an all-season camera as it's waterproof ( to 33 feet), freeze proof, dustproof and shockproof. The dustproof quality turned out to be more important than I'd originally expected as it kept sand out of the battery and memory card slot. In fact it was so well sealed it took me 30 minutes to figure out how to open the camera. When in doubt, ask a 9-year old for help.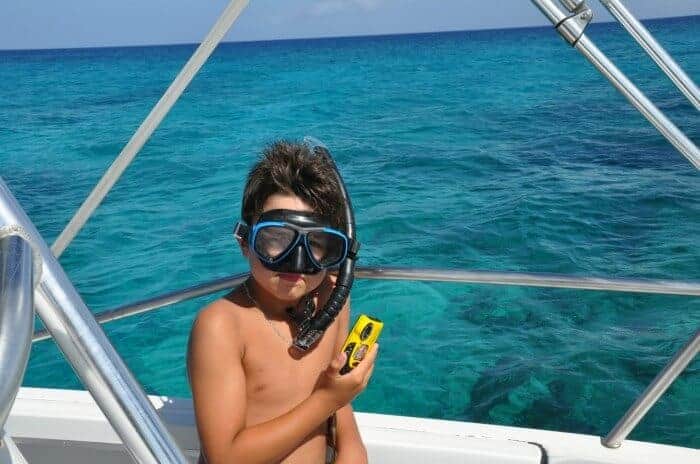 3. FinePix XP70 is available in yellow, blue and orange. I chose a cheery yellow so it would be easier to find if it fell into the ocean by accident –sort of similar to my reasoning that one should wear a red bathing suit if you can't swim. It's easier for people to find you if you're struggling.
Plus, FujiFilm Canada had lent us the camera and I didn't want to have to report we'd lost it in a coral reef.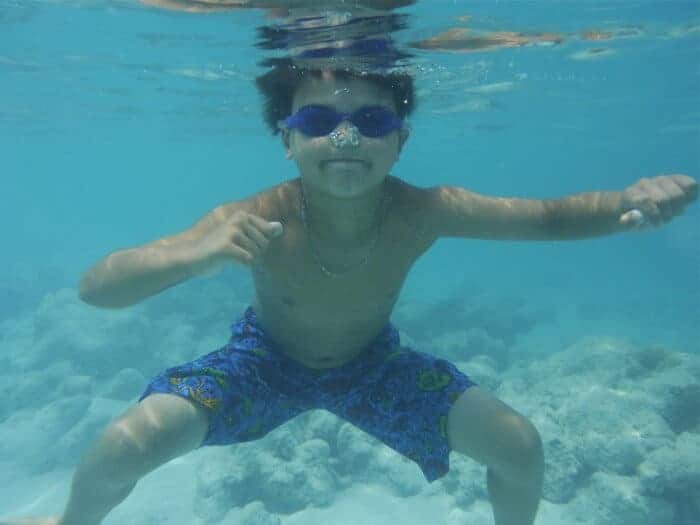 My 9-year old photographer – photo taken with Fujifilm FinePix XP704. The FinePix XP70 has two underwater modes, under water and underwater macro, and it was easy to switch between them even while swimming.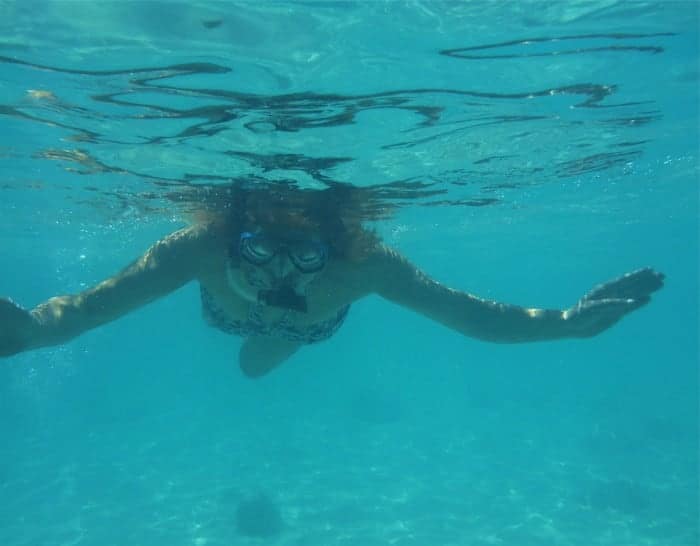 5. The Fujifilm FinePix XP70 viewfinder screen was easy to see without glare or condensation.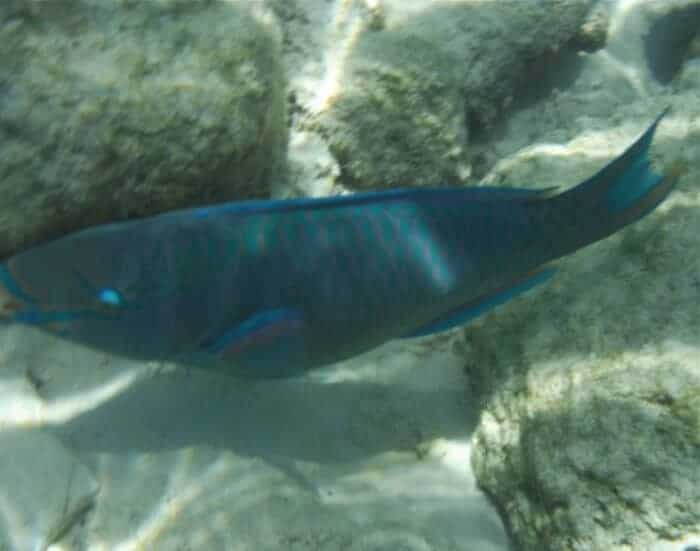 6. Shutter speed was fast enough to be able to catch a photo of a fast-moving fish without shifting shooting modes.
7. Fujifilm FinePix XP70 comes with wireless image transfer which sounds handy but we didn't use it so I can't report on how it functioned. I just transferred the images to my MacBook Pro via the SD memory card.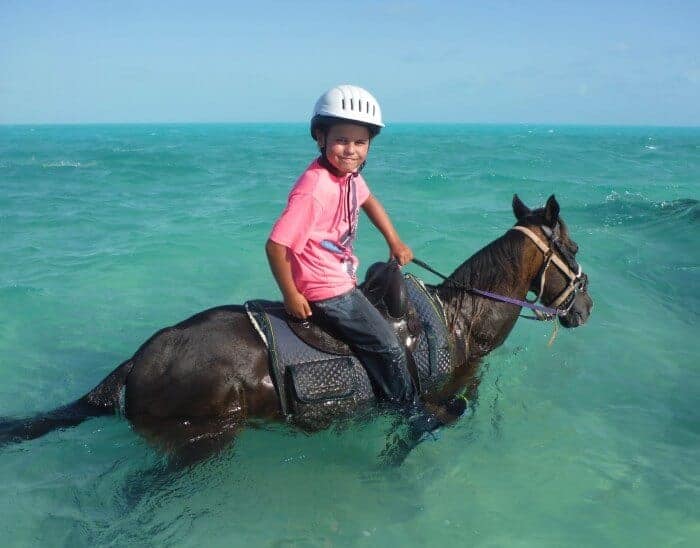 8. The Fujifilm XP70's 16.4 Megapixels delivered magazine-quality images with up to 4608 x 3456 pixels resolution both in and out of water.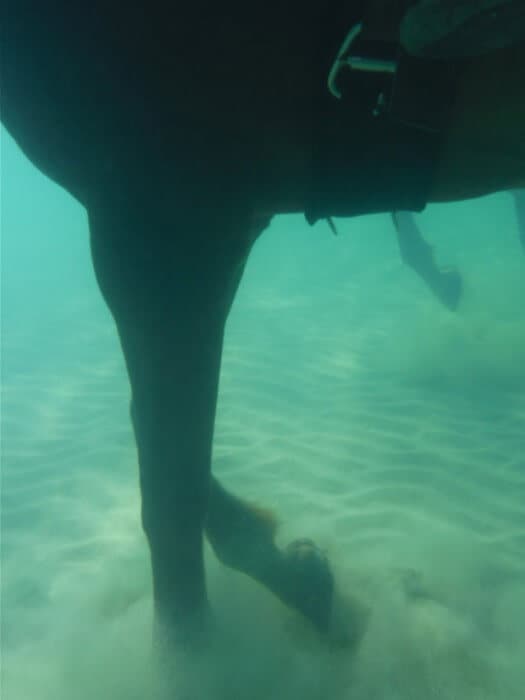 Fujifilm FinePix Waterproof Underwater Camera Summary:
The Fujifilm FinePix XP70 is one tough camera. It weathered sand, sun, water and bumps without a problem.
It's easy and intuitive to use
At $199.00 retail at Best Buy, it seems a very good deal. It delivers excellent quality images out of the water as well as under water so could easily serve as an all-purpose camera.
The FinePix XP70 would suit beginners and intermediate photographers looking for a versatile and hardy "point and shoot".
Unlike my Nikon D90 DSLR that's so heavy it often feels like a ball and chain around my neck, the small size of the FinePix XP70 makes it easy to slip into a pocket, purse or backpack.
The FinePix XP70 also fits easily in a small kid's hand and that combined with its intuitive shooting modes makes it a very good camera for young children.
The only caution is that the Fujifilm FinePix XP70 is such a fun camera to use, you might find yourself wishing as I did that the hand strap was long enough to tether an enthusiastic 9-year old photographer a little closer to the boat.
If you're looking for a new travel camera, check out this shopping guide to buying the best travel camera (photography for beginners) to suit your needs.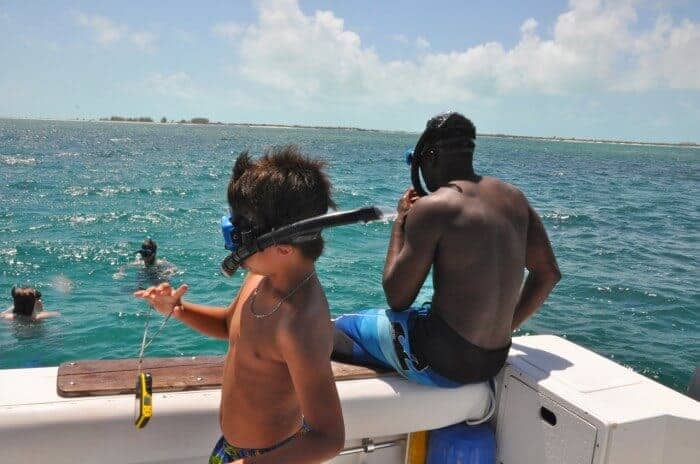 Got camera? Ready to go snorkelling with Big Blue Unlimited
Disclosure: Fujifilm Canada lent us a FinePix XP70 camera to use and review during this trip. As always, opinions on the camera are completely my own.
YOU MIGHT ALSO LIKE:
Complete Guide to Snorkeling in Huatulco Mexico
Beginner's Guide to Snorkeling Grenada's Underwater Sculpture Park
15 Bucket List Things to Do in Nassau, Bahamas
Like this post? Pin it and save it for later!
Dividing her time between Canada, Guatemala and Mexico (or the nearest tropical beach), Michele Peterson is the founder of A Taste for Travel. Her award-winning travel and food writing has appeared in Lonely Planet's cookbook Mexico: From the Source, National Geographic Traveler, Fodor's and 100+ other publications.
Read more about Michele Peterson.