We may earn income from links in this post. Please read this Disclosure for details.
Are you looking for a way to make your vacation in Cyprus unforgettable? Then consider adding a Cyprus festival to your travel plans.
The third largest island in the Mediterranean, Cyprus is at the crossroads of three continents: Europe, Asia and Africa. All have played a part in shaping its culture.
Its festivals, events and holiday celebrations can be very large and exciting. From religious celebrations to music and sport events, there's something meaningful for everyone throughout the year.
Six years ago, my wife and I landed in Cyprus as expat Canadians.
Now, as full time residents of Cyprus, in between enjoying the beautiful beaches of Paphos and the traditional Cypriot food and drink, we love attending festivals.
They're the perfect opportunity to socialize, have fun and become immersed in Cypriot culture.
To help you experience the Cypriot way of life, I've created a list of the top festivals in Cyprus to add to your travel plans.
Read on to discover what makes these special events so captivating!
February
1. Carnival in Cyprus
The truth is that Carnival in Cyprus is not really a festival — it's more of a 10-day party! It's celebrated all over the island, but the main action happens in Limassol.
The party predates Christianity and finds its roots in Greek mythology dedicated to Dionysus, the god of drinking, parties and fun.
For the week and a half before Lent, locals and visitors hold competitions, dress up in themed costumes, party with food and drink before the 50 days of fasting.
It culminates on the Sunday where over 150 floats and 50,000 people join in the final parade through the city.
Imagine Rio with a Greek flavour and you'll get an idea of Carnival in Cyprus.
2. Green Monday
This is the first day of Lent in the Orthodox Church. Also known as "Clean Monday" or "Ash Monday" it's a national holiday and a time for Cypriots to spend time at the island's best beaches and parks with their families.
It's called Clean Monday as it signifies the process of clearing mind and spirit as the ensuing days leading to Easter are fasting days.
At the party, families enjoy activities such as kite-flying competitions, egg races, blindfold yogurt eating, and traditional food such as lagana (unleavened bread), havlas (a ground sesame confection) and taramas (fish roe).
🌟 Pro Tip: Note that the date for Green Monday can range from mid to late February or early March.
March
3. Orthodox Easter in Cyprus
The Cypriot Orthodox Church remains a significant pillar of the daily lives of the people on the island.
On Easter Sunday, the most important holiday of the year, a midnight mass held at nearly every church, village, town and city.
Bonfires, intended to efface Judas, and fireworks are set off to banish demons. It all follows 40 days of abstaining from food and wine through Lent, which gives way to traditional feasting.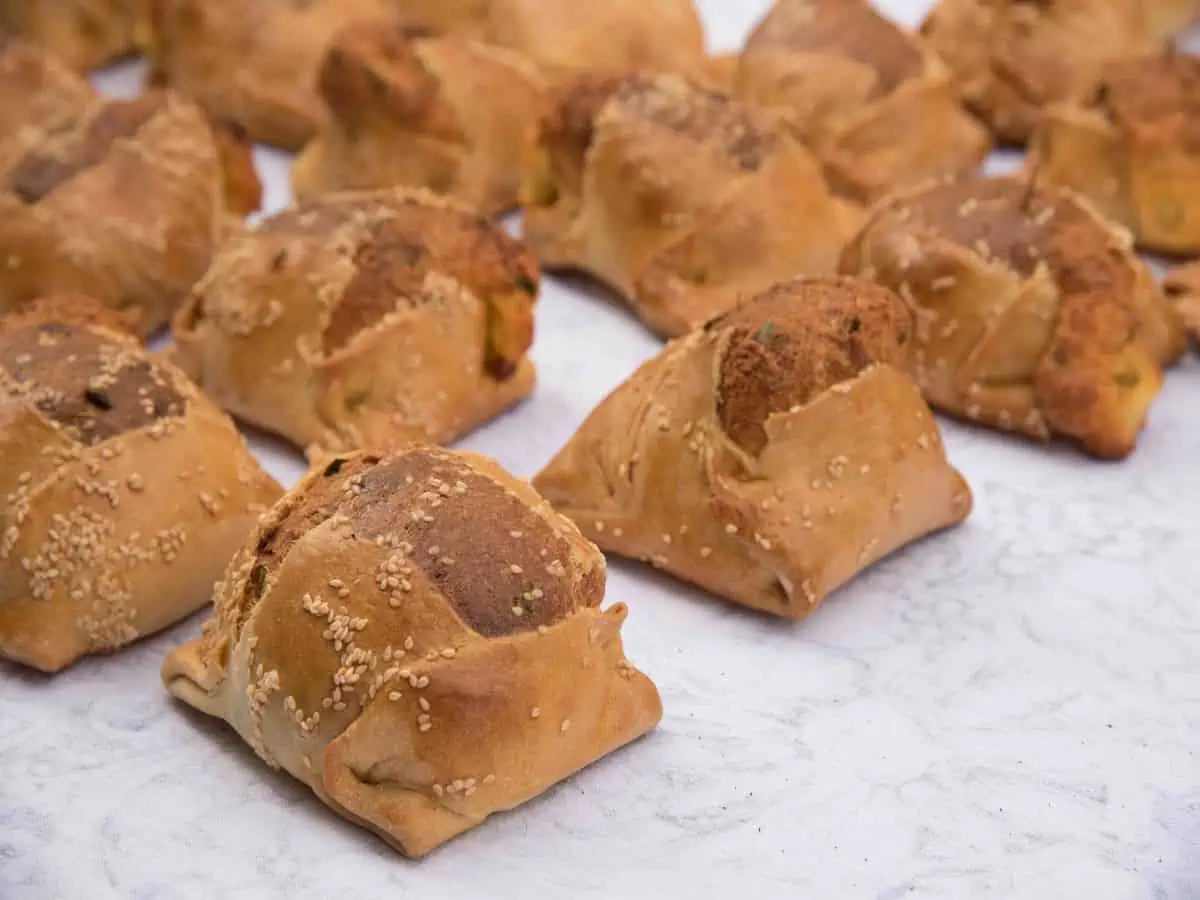 Join the late night festivities at one of the island's religious holidays and you will quickly make many Cypriot friends.
🌟 Insider Tip: Learn a little bit of Greek, even if it is just to say good morning or hello. It goes a long way with Cypriots.
April
4. Fish Festival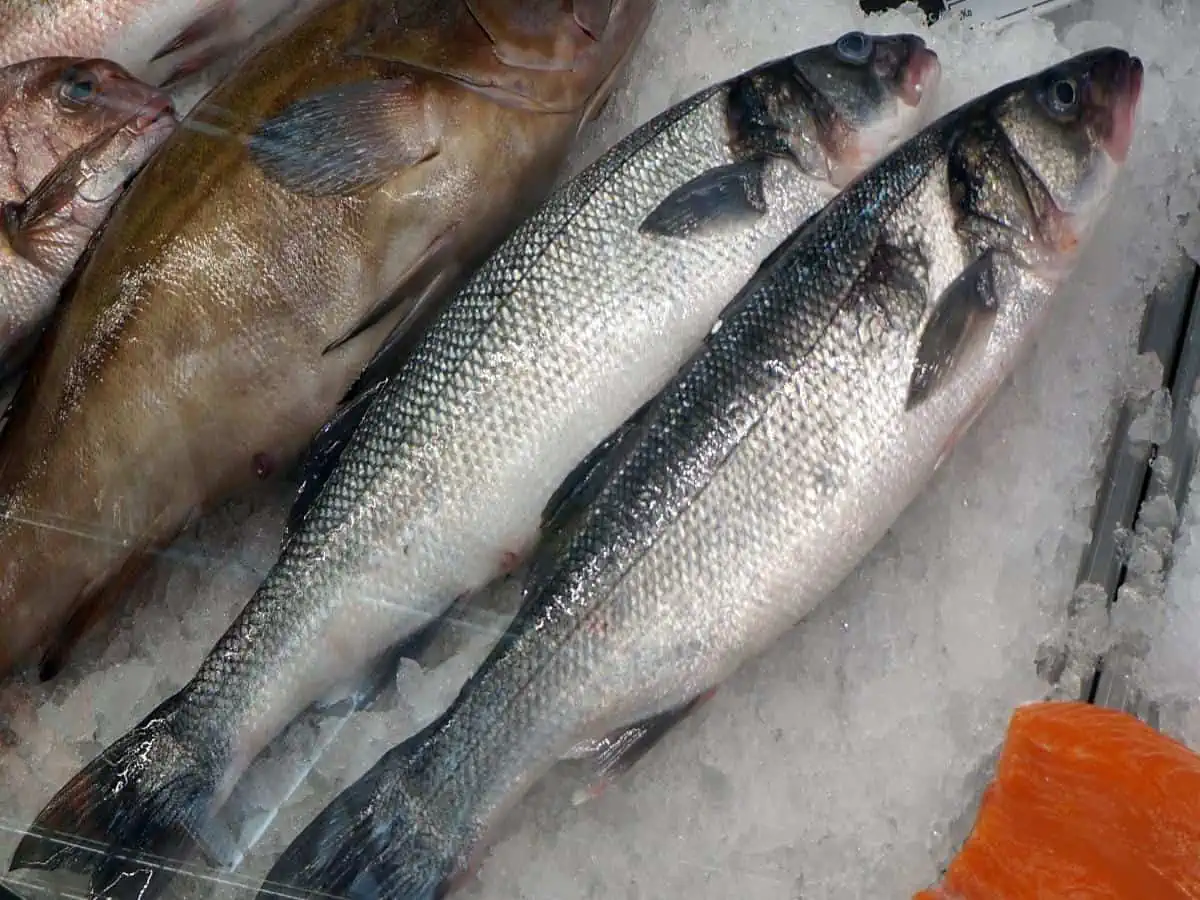 Escape to the port village of Latchi near Polis this April for an unmissable fish festival!
Local restaurants offer a wide range of fresh fish dishes and drinks, while you enjoy musical performances by traditional dancers, singers and musicians.
Don't miss watching the local fishermen demonstrate their knot tying and other skills. They'll wow you with their prowess. Or take a boat tour along the breathtaking coast.
Come for the food, get hooked on the local culture. It's an unforgettable experience!
Check prices and availability of a Latchi Glass-Bottom Boat Tour on Viator.com.
May
5. International Pharos Chamber Music Festival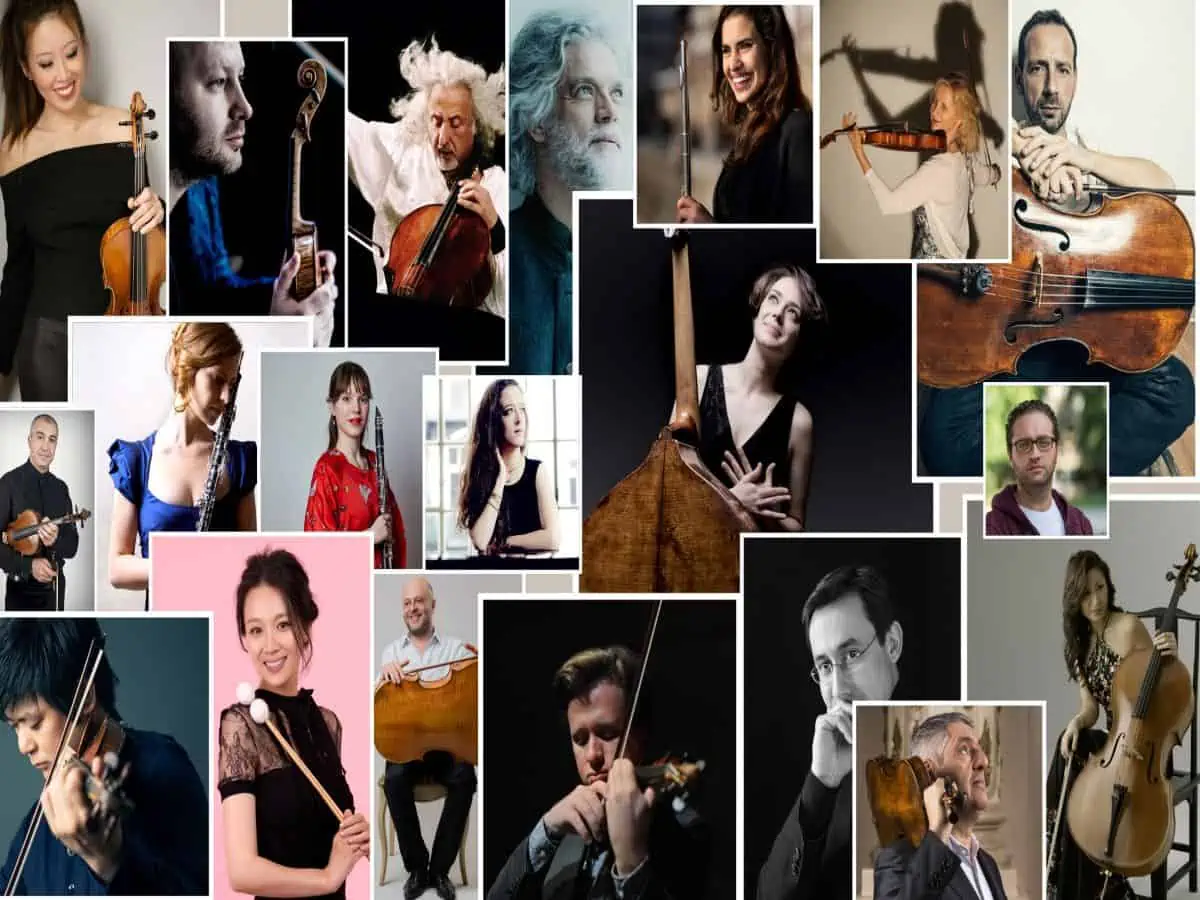 This classical music event is one of the most important Cyprus festivals.
Held in May and June since 2001, the International Pharos Chamber Music Festival draws an impressive line-up of world-renowned and local artists and ensembles.
Music lovers from all over the planet come to Cyprus just for this festival to catch one or more of the 150 concerts taking place.
They're an opportunity to hear some of the world's best musicians — from pianists to violinists to cellists — perform classics as well as rarely-performed masterpieces.
Most of the live performances are held in the UNESCO Royal Manor House (Google Map) in Kouklia near Paphos.
This ancient town was once the capital of Cyprus and the home of the cult of Aphrodite.
In fact, one of the most popular things to do in Cyprus is to take a Blue Lagoon tour to the Bath of Aphrodite.
Check rates and availability of a Blue Lagoon Tour to the Bath of Aphrodite on Viator.com.
6. Cyprus Rose Festival
The Cyprus Rose Festival takes place in the beautiful village of Agros (pop. 1,000) over two weekends in May.
During this event the entire region around Agros is filled with the colours and fragrances of an abundance of roses.
The most popular activities at this aromatic Cyprus festival include picking fresh roses, making rosewater and liqueurs, learning about essential oil extraction, cooking rose delicacies and other local crafts.
It's a lovely way to spend a weekend in the mountains.
🌟 Pro Tip: You'll need to rent a car to get to most festivals in Cyprus. Travelling by car also happens to be the best way to see and experience the country.
Check for the best car rental rates at Discovercars.com
June
7. International Contemporary Dance Festival
Held every June since 1998 in Limassol and Nicosia, this highly-acclaimed dance festival attracts dancers and renowned choreographers from across Europe.
Not only does the International Contemporary Dance Festival feature the latest in contemporary dance trends but famous artists also offer workshops for participants.
One of the goals of the organization is to bring together international artists with local dance groups providing a base for collaborations and exchanges.
8. Make Music Cyprus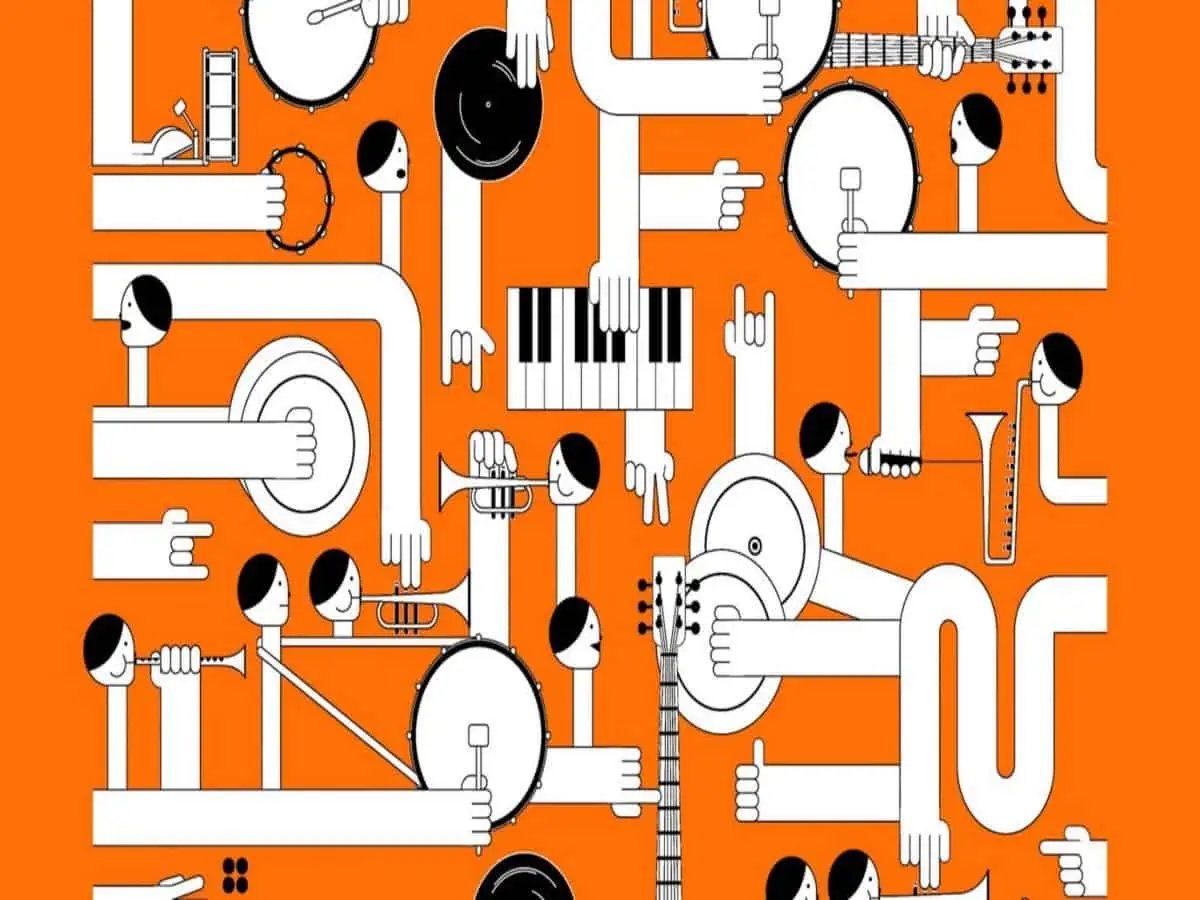 Although it all began in Paris in the 1980s, now, on June 21st each year many countries celebrate Make Music Day.
In Cyprus, the old city of Nicosia is the place to be on this day in June.
All over the city, individuals and groups in a range of genres present their own variety of music for everyone to enjoy.
Musicians and music lovers of all abilities and styles are encouraged to play, sing, dance or just enjoy this day set to world music.
9. Cherry Festivals of Cyprus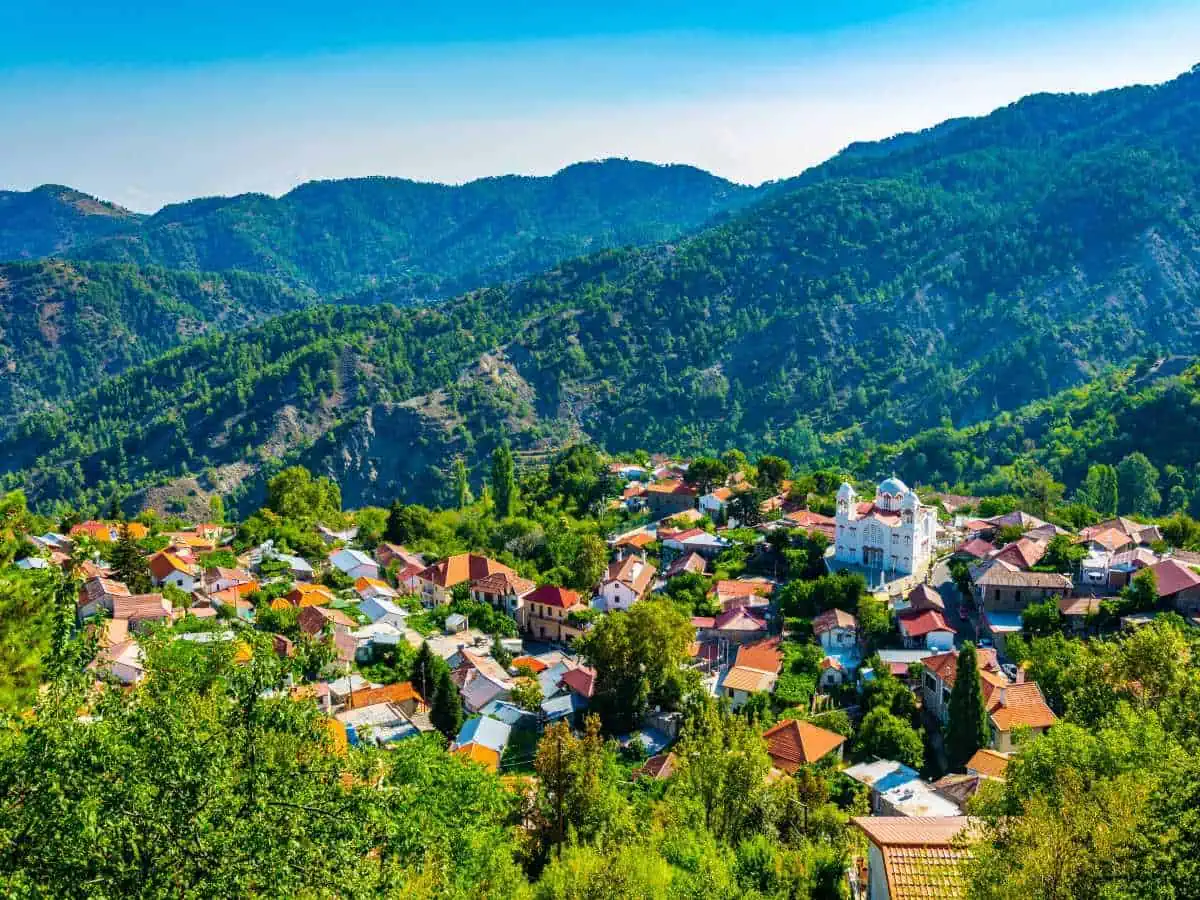 Every June when the cherries ripen, the villages of Kampos, Pedoulas, Platanistasa and Treis Elies in the Troodos Mountain celebrate their own unique Cherry Festivals.
Besides cooking demonstrations of delicious foods featuring the bright sweet fruit, the festivals have musicians, dancing and local marketplaces for traditional products.
The cherry festivals are among the best free festivals in Cyprus. After all, how can you resist bright red cherries?
🌟 Pro Tip: The Pomegranate Festival is another annual event celebrating ruby red fruit. It takes place at the end of September in Ormidia.
10. Lavender Festival
At the height of the lavender blooming season, CyHerbia Botanical Park & Labyrinth (Google Map) presents everything lavender.
From food to drinks to essentials oils and crafts, the area is alive with the purple flowers and sweet fragrance of lavender.
The Lavender Festival is an excellent opportunity to enjoy a quiet meditation among the blooms or to have fun getting lost in the lavender labyrinth.
🌟 Pro Tip: Always take water and wear a hat during the day. It can get hot here during the summer months.
July
11. International Festival of Ancient Greek Drama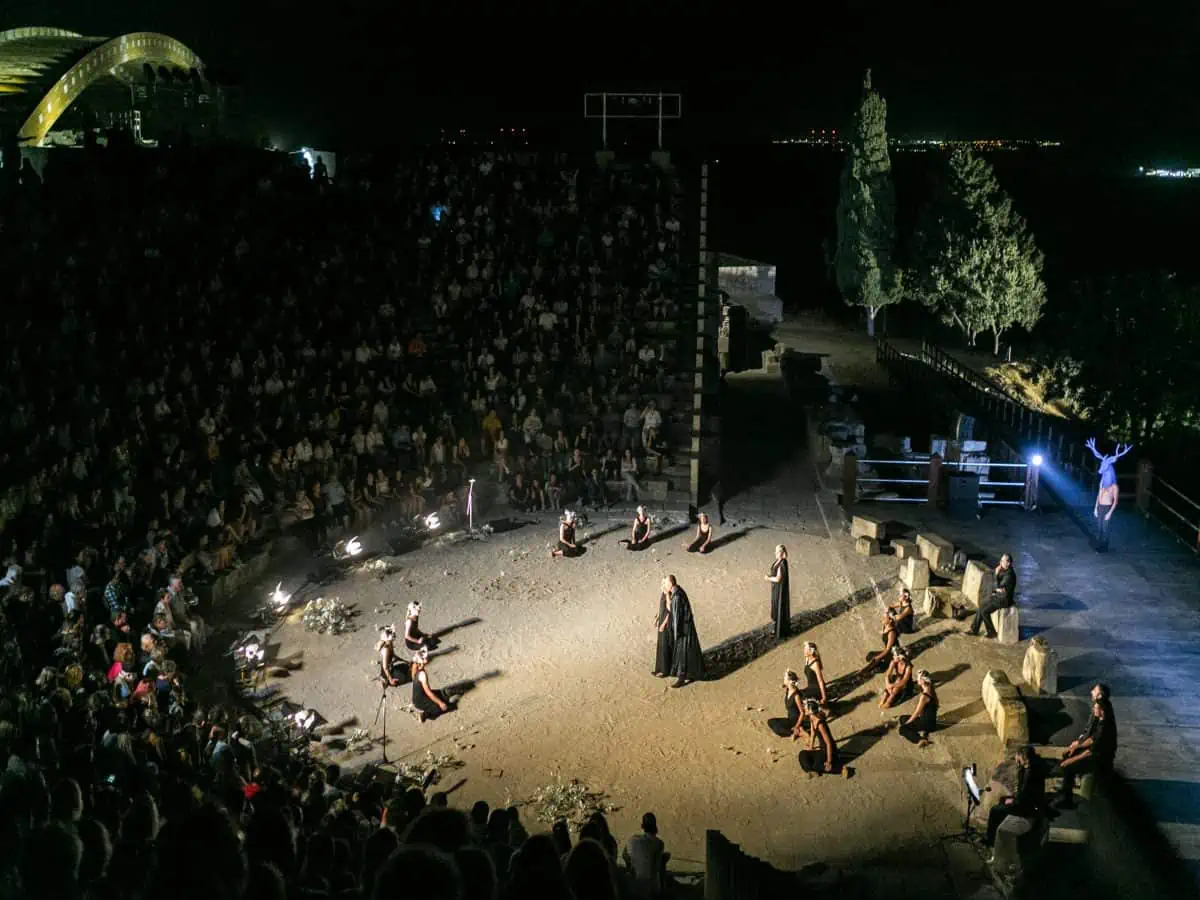 Taking place in July and August annually, the International Festival of Greek Drama attracts theatre companies and enthusiasts from around the world.
Drama fans can experience theatrical presentations that span two millennia with outdoor performances in the archaeological amphitheatres of Paphos and Limassol, as well as modern venues in Nicosia.
Ancient Greek drama comes alive in this homage to the classic art form. But many of the performances are also innovative and share the unique cultural flavour of the country presenting them.
This popular Cyprus festival has been honoured as one of Europe's finest festivals.
August
12. AfroBanana Republic Festival
This is definitely the biggest alternative musical festival in Cyprus. It's been held annually for the last decade for 5 days in August and takes place along the coast from Polis.
The AfroBanana Republic Festival bills itself as holistic and there's something for most people. Besides great music, the festival offers yoga, meditation, workshops, food, camping, and other family oriented activities.
The fun takes place at Val's Place Restaurant (Google Map) near Gialia.
13. Paradise Jazz Festival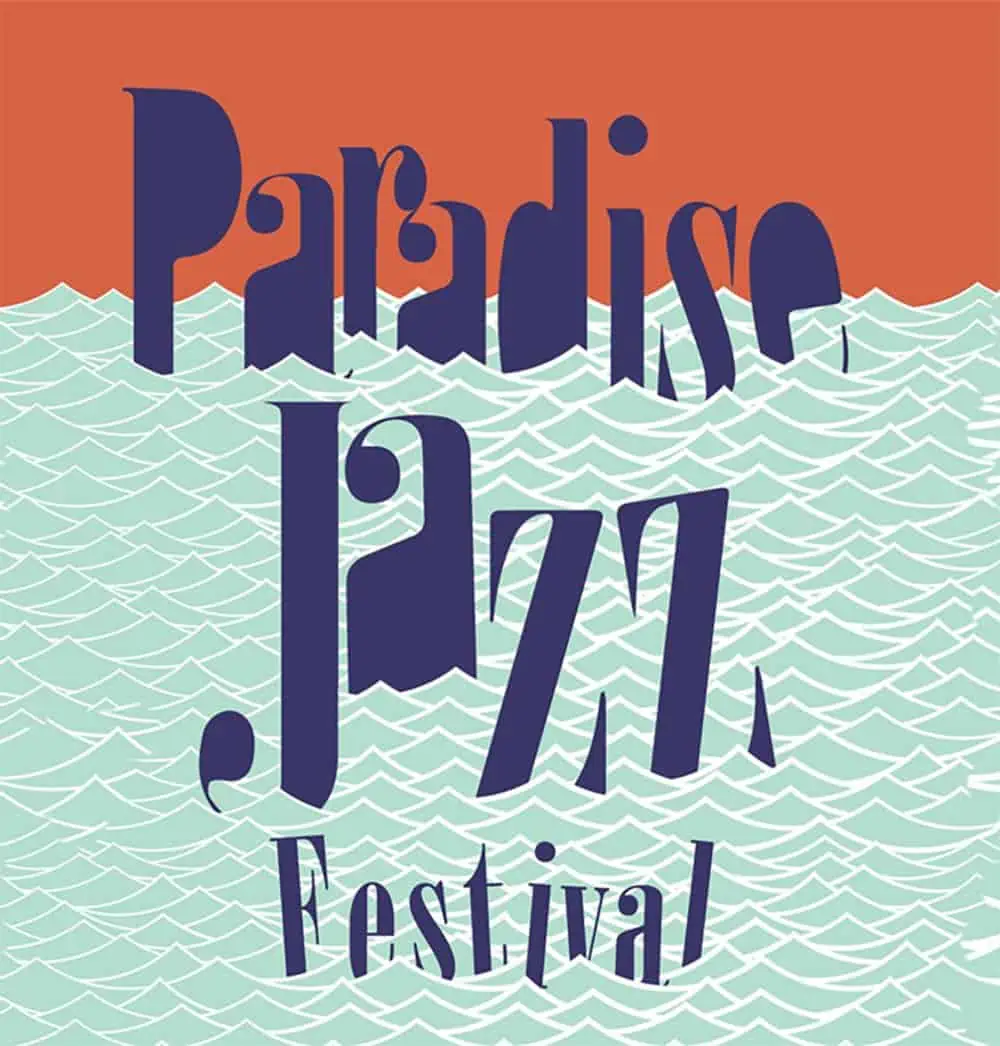 Every year since 1999 the Paradise Jazz Festival has attracted jazz lovers from all over Cyprus.
It started originally at the Paradise Bar in Pomo then moved to Val's Place Restaurant (Google Map) ) near Galia, Polis.
The idea was to encourage jazz musicians from various countries who live in Cyprus to come together and present their music.
Now, for 2 days in late August, local jazz enthusiasts and international visitors enjoy the rhythms and sounds of Cyprus jazz.
September
14. Beer Festivals
One of the great pleasures of Cyprus is a cold beer on a hot summer's day.
The bright yellow label of Keo beer has been associated with Cyprus since 1951 and should be tasted at least once. It's even on our list of must-try food and drink in Cyprus!
Besides the large breweries, local microbreweries offer unique beers and ales that can be enjoyed at the annual festivals in Paphos, Limassol and Nicosia.
The biggest beer festival in Cyprus is Septemberfest in Nicosia. Buy tickets online in advance.
If you miss the festival season, sipping a craft beer (or a cider made with fresh local fruit) at Aphrodite's Rock Microbrewery is one of our favourite things to do in Paphos.
October
15. Limassol Wine Festival (new dates for 2023)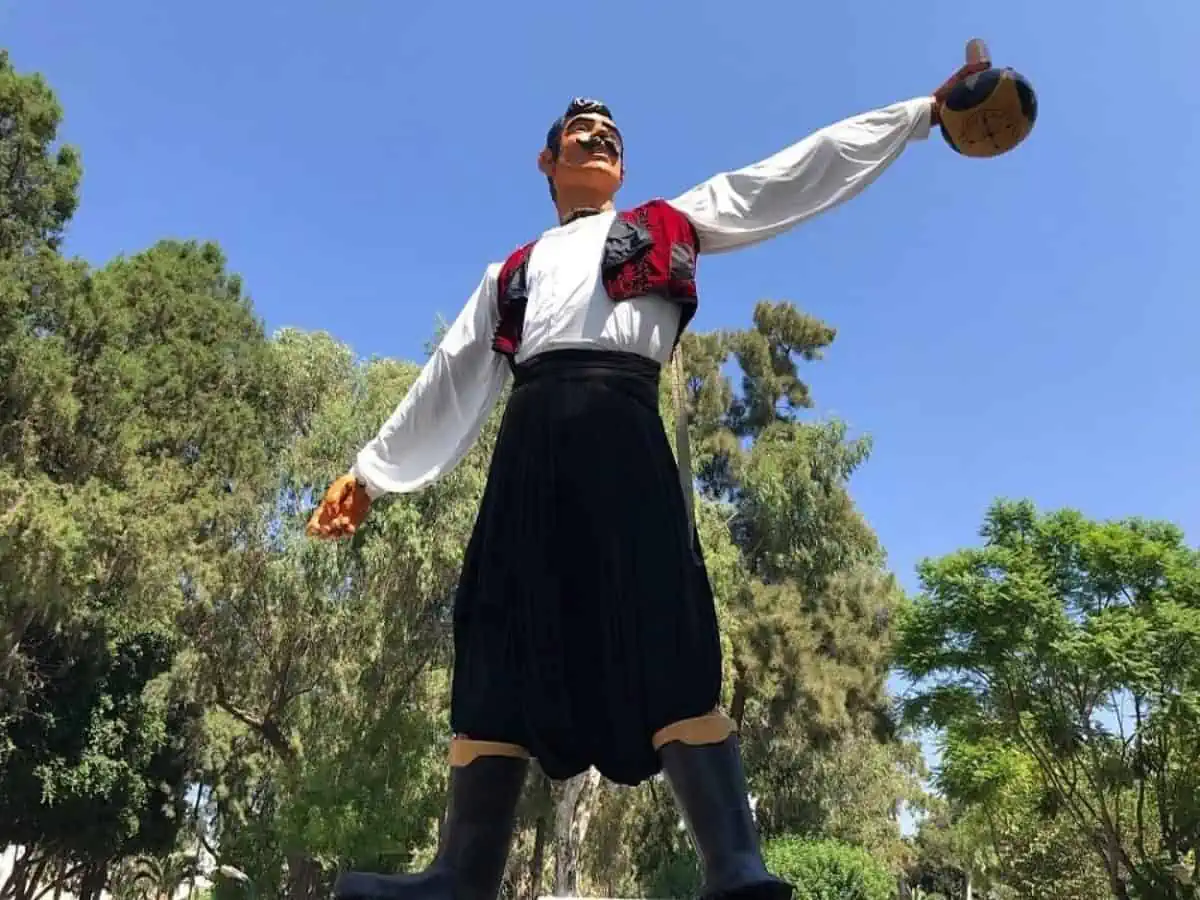 The biggest wine festival on the island has been celebrated here since 1961. It's actually become one of the most famous festivals of Cyprus.
Held in the Municipal Gardens near the seafront for 2 weeks in October (a change from August and September), the Limassol Wine Festival and party draws thousands of locals and visitors.
With over 50 wineries in Cyprus, there is plenty to sample along with food stalls laden with traditional food, as well as music and dancing.
The tourist board runs shuttle buses to/from the major cities so there is no worry about enjoying too much of Dionysus' favourite drink.
Or, stay in Limassol itself. The Crowne Plaza Limassol is our top choice as the best hotel to stay at during the festival.
It's near the Municipal Park (where the wine festival is held) and has easy access to old town, beaches and shops.
Wine lovers should also book a full-day Wine Tour to Troodos Mountains. This escorted tour includes stops at three boutique and family-owned wineries, ancient villages and 12th-century Chrysorrogiatissa Monastery.
Check rates and availability of a Full Day Wineries Tour in the Troodos Mountains on Viator.com
🌟 Pro Tip: Love wine? Also check out the local festivals and wine in Naxos, Greece.
16. Running Marathons
Every year Cyprus offers 3 major marathons along the south coast and one in Nicosia. These events are attracting more and more world class runners.
Along with their friends and family, these athletes come for the race but stay for the beaches and sea.
17. Carob Festival
Carob syrup is known as Black Gold and is made by extracting syrup from its long dark seed pods. In the early autumn, the village of Peyia pays homage to this ancient tree and its fruit.
At this food festival you can learn how to cook many traditional food and drink of Cyprus including the potent liqueur Zivania.
In addition to the food at the Carob Festival, you'll enjoy demonstrations of weaving, gourd decorating and performances by Greek singers and dancers.
Beautifully set in the courtyard of Agios Georgios Pegeias church.
18. Ayia Napa Medieval Festival
This is one of the top festivals for history buffs! Picture this: Ayia Napa in October, filled with knights, dragons, stilt walkers, drum bands, and more!
It's like carnival time, but in the autumn and with a history twist.
The annual party's dedicated to medieval times, and groups from all over Europe join in the fun of stepping back in time with a parade down the main street to the ancient monastery.
A one-of-a-kind experience you have to see for yourself!
November
19. Mushroom Festival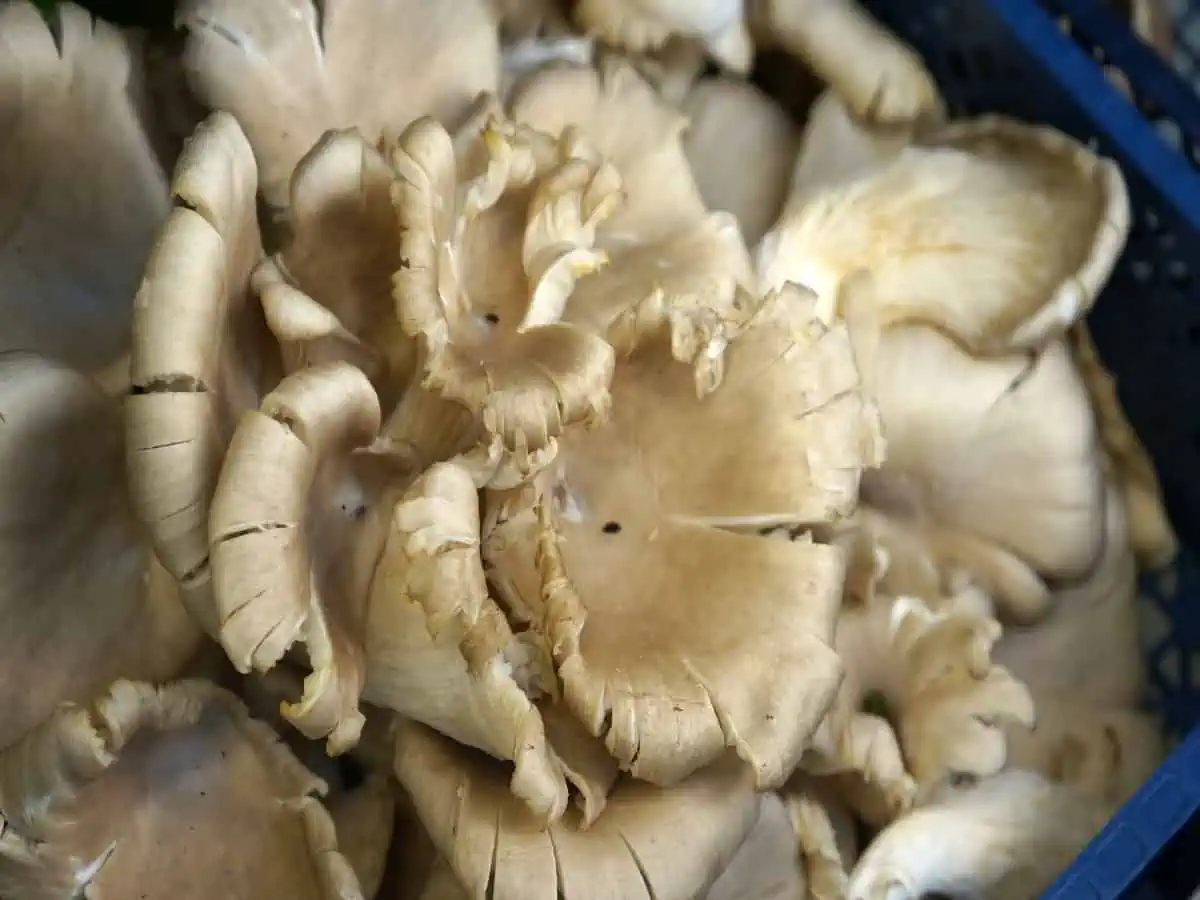 Are you a foodie looking for a memorable culinary experience? Head to the picturesque village of Spilia in the Troodos Mountains for the annual Mushroom Festival.
It's one of the most interesting events in Cyprus for food lovers.
Here, you can indulge in a wide variety of mushroom dishes prepared by the chefs of the Cyprus Chefs Association. From mushroom gyros to soup and pasta, you're in for an unforgettable treat!
And that's not all. The festival also features entertainment for kids, guided educational walks in the forest, traditional dancing, and singing.
20. Cyprus International Film Festival (CIFF)
If you're a fan of the silver screen then don't miss out on the Cyprus International Film Festival (CIFF).
Held every year in Nicosia, it is one of the most important events for cinema lovers and filmmakers from all over the world.
It's actually considered one of the Top 100 film festivals worldwide according to FilmFreeway.
During this cultural event, you can enjoy film screenings, workshops and discussions with renowned film directors, and fascinating exhibitions.
December
21. Christmas Holiday Season in Cyprus
Christmas is usually celebrated on December 25th, unlike in the Greek Orthodox Church where it's celebrated in January.
What's especially interesting is that in Cyprus, presents are opened on New Year's Day to honour the Greek version of Santa Claus!
And of course, food plays a big role in all Cypriot festivities.
You can't resist trying seasonal holiday treats like melomakarona (made with cinnamon and orange) and kourabiedes (with almond and sugar).
Final Thoughts on the Best Festivals in Cyprus
These are only a few of the main festivals and events on this fascinating island. So if you come for the sun, stay for the parties!
For more about Cyprus Tourism, visit the official site Visit Cyprus.
Best Hotel in Paphos
For a top 5-star hotel in Paphos, try the Elysium (which means "paradise" in Greek mythology).
Not far from the Tombs of Kings, this luxury resort offers lush grounds, spectacular sea views, a multi-level outdoor pool, a spa, three international restaurants and outdoor dining by the sea.
Check rates and availability at the Elysium Paphos on Booking.com
Best Hotel in Limassol
The Crowne Plaza Limassol is my top choice as the best hotel in Limassol. It's on the waterfront (about a km from the Municipal Park where the Limassol Wine Festival is held) and also offers easy access to the old city, shops and beaches.
It has two pools, indoor and outdoor, access to a private sea area, 5 restaurants and bars, a gym, a spa and all the normal luxuries. There are more expensive hotels in Limassol, but the Crowne Plaza is a clear winner due to its prime location. It has all the amenities a visitor could want.
Check rates and availability of Crowne Plaza Limassol on Booking.com.
More Cyprus Travel & World Festivals to Enjoy
FAQs
What is the major festival in Cyprus?
The Limassol Wine Festival in September is the largest and best known festival in Cyprus. But there are many other festivals and other annual events celebrating traditional food, flowers, culture and music that take place across the country throughout the year.
What date is the Carnival in Cyprus?
The date for Carnival in Cyprus varies every year. It's held 50 days before Orthodox Easter.
Save to Pinterest!
Canadian by birth, Rick Powell has lived in Vancouver, in England and most recently in Cyprus. His writing includes fiction and non-fiction, as well as articles for international and local magazines. Stane Street, his historical travelogue, was recently published in England and his first historical mystery thriller, The Missing Prisoner, is available on Amazon. Learn more about Rick Powell.