We may earn income from links in this post. Please read this Disclosure for details.
Whistler is a sports paradise and wellness mecca but it's also a restaurant and food destination, offering a sort of microcosm of British Columbia's mountain-to-ocean-to-farm way of eating.
It's really no exaggeration to say that many people come to Whistler just to eat.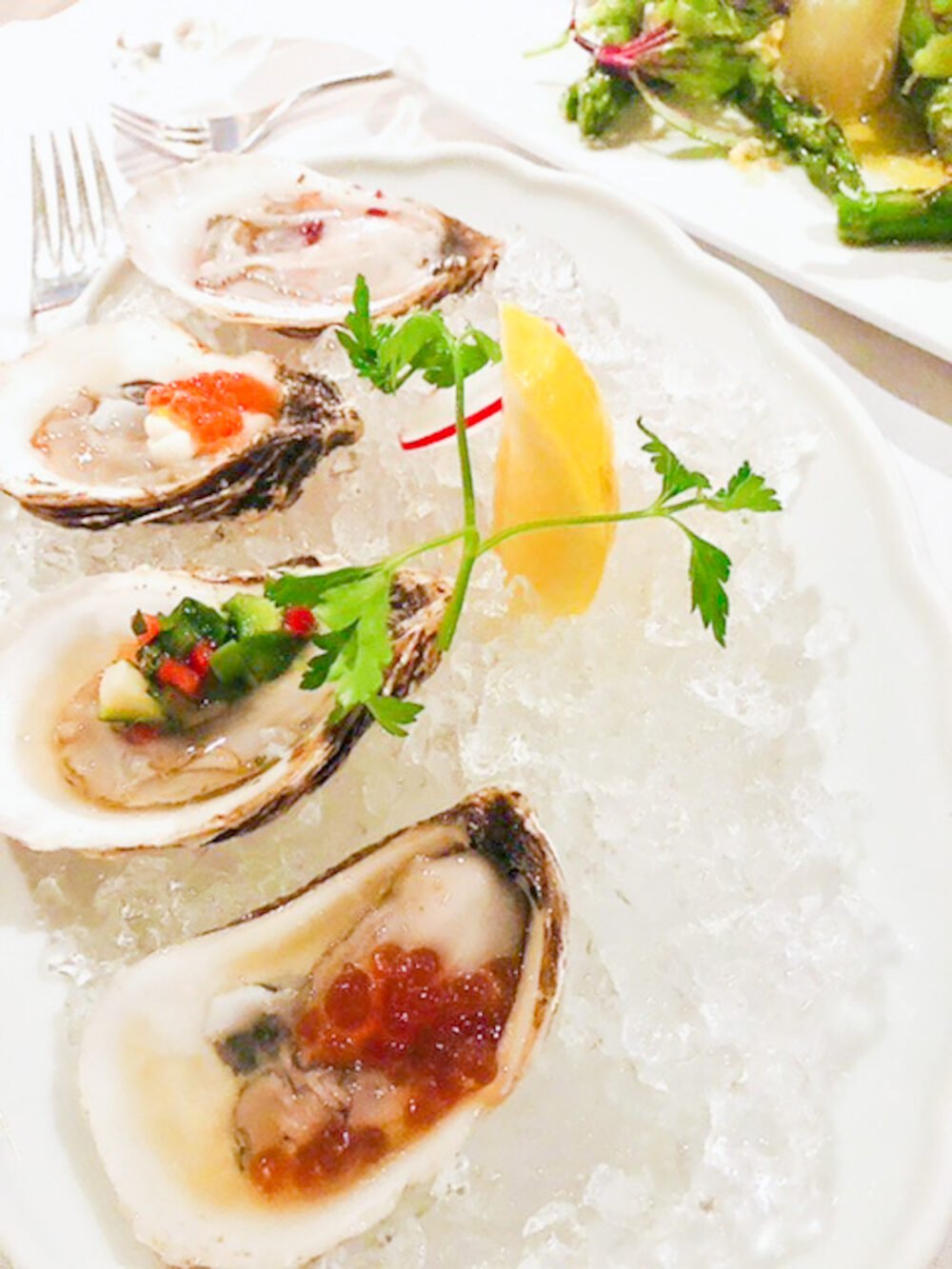 In summertime, when the vibrancy of B.C.'s bounty shows up on your plate and the weather is perfect for picnics in meadows of alpine flowers, the food scene really sparkles.
I've visited, eaten my way around, hiked up and skied down Whistler many times.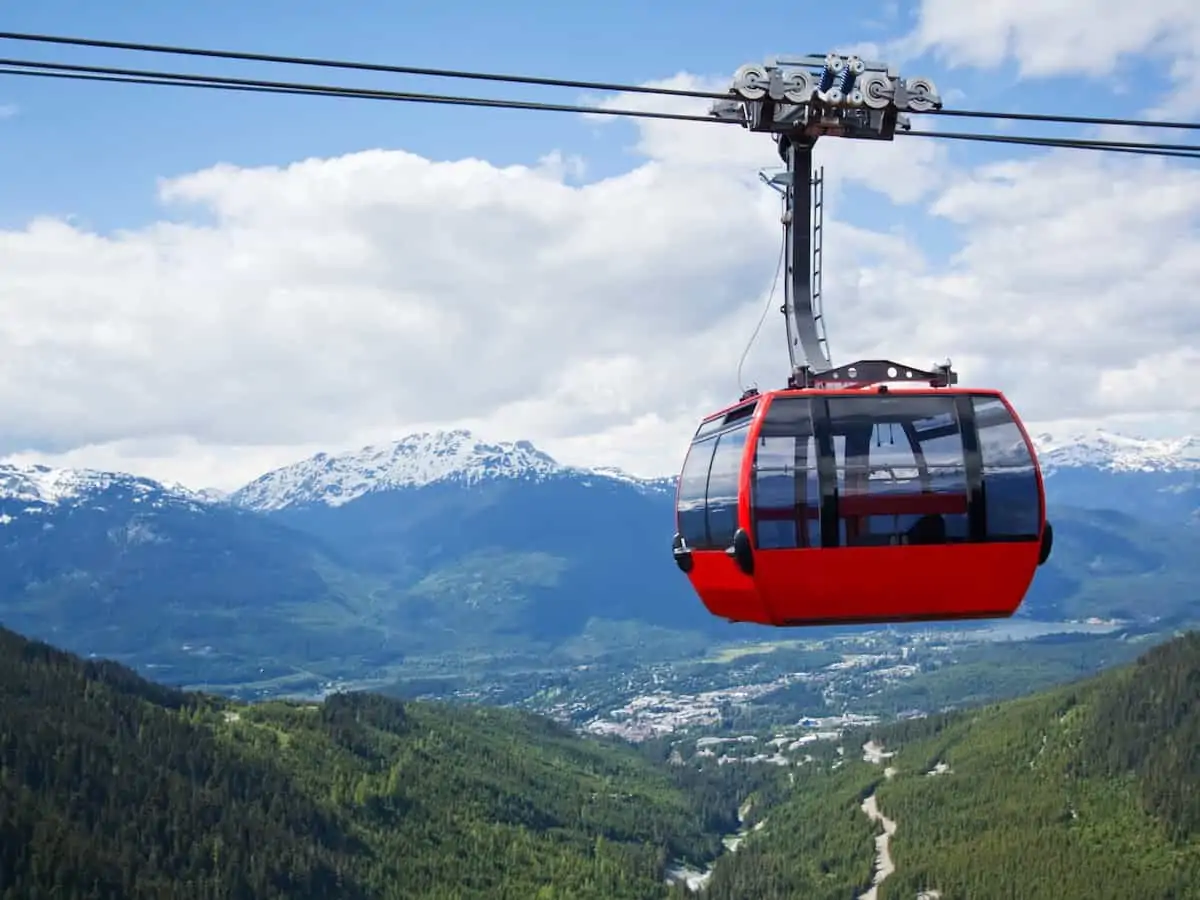 From local coffee joints to mountain peak dinners, here are most memorable Whistler food experiences I've discovered and loved at Canada's premier mountain resort.
1. The Forecast for the Day is Coffee
I cherished my early morning routine of walking out to discover the great little coffee spots in the pedestrian alpine village.
But my favourite java joint turned out to be a little farther outside in the hipster hub Function Junction, a 30 minute bike ride, or seven minute car ride away.
Not only does Forecast Coffee pour perfect brews, it also has excellent plant-based drinks (amazing green juice!) and good-for-you goodies including overnight oats.
I am a bircher muesli fanatic, and Forecast's West Coast mountain equivalent were as good as any I've found in the Swiss Alps.
Forecast Coffee does good beyond waking you up in the morning: 1% of all sales are donated to various social and community causes.
2. Gourmet Picnic Boxes, with a Side of Alpine Meadow
The ultimate "Whistler in Summer" moment might just be settling in for a picnic lunch in an alpine meadow after a hike.
For gourmet dining to go, Picnic Whistler creates beautifully curated picnic boxes of charcuterie, cheeses, veggies and fruits, artisanal crackers and bread from local bakers, chutneys and spreads, and excellent dark chocolate, all packed in a pretty little box.
Take yours up the mountain for the ultimate alfresco lunch.
One of the interesting facts about the Rocky Mountains is that you can be wearing shorts in one valley and get snow in another. So check the weather conditions before you go!
Also review our post on Top Things to Do in Whistler in Summer for some tips on prime picnic spots you can get to via e-bike or gondola.
3. The Raven Room Cocktail Bar and Restaurant
A newcomer to the Whistler restaurant scene, The Raven Room is somewhat hidden within the Pan Pacific Whistler Village Centre.
It was started by two couples who are longtime fixtures on the Whistler bar scene – Luke and Brandi Woodnutt and Steph and Jason Redmond.
The Raven Room quickly became one of my favourite cocktail bars in the village, and more significantly, a fixture on Canada's best restaurants list and world's best cocktails lists. An accomplishment all the more special because their reputation has spread largely by word of mouth.
Their handcrafted cocktails really are innovative. Ours came courtesy of bartender Jacob who started as a busser and soon impressed the owners with his knowledge and creative mind.
Jacob, like other mixologists at Raven, do amazing Dealer's Choice drinks based on your flavour profiles and preferences.
Another person in my group really enjoyed their Liquid Poetry cocktail featuring Arbutus blue gin, lemon infused Lillet, lemon, yuzu thyme syrup and soda. It sure looked pretty.
When it comes to dining, the Raven Room is definitely a must-try restaurant in Whistler.
The food showcases the finest of the Pacific Northwest. We started with small plates to share including a quartet of tartares — beef tenderloin, ahi tuna, wild B.C. salmon, and beetroot — all delicious.
Another highlight was a main of duck leg confit with foie gras ravioli and some sides. Everything chef Donovan Ouellett sent out was fantastic.
I could have kept on eating but we had places to go.
4. Enjoy Alpine Dining with Mountain Top Summer Feast
This unforgettable dining in Whistler experience happens only in summer.
In terms of cuisine, it's not the Bearfoot Bistro (a Whistler fine-dining restaurant), but the Mountain Top Summer Feast is more than memorable in other ways, starting with its breathtaking views.
Every Friday, Saturday and Sunday night from June 24 to September 4, the famous Roundhouse Restaurant sitting atop Whistler mountain at 1,850 metres (6,069 feet) becomes the venue for a feast offering classic food stations of salads, a carving station with prime rib of beef, salmon with maple butter glaze, BBQ chicken and ribs as well as an array of desserts. There's also live music.
This unique summer in Whistler food experience is a great choice if you've been out hiking on the mountain and want to extend your stay on the peak.
You can even supersize your experience by combining the Mountain Top Summer Feast with a ride on the Peak 2 Peak gondola.
5. Get Inspired with a Fine Dining and Art Experience
Another not-to-be-missed Whistler food experience combines fine art and cuisine. Alta, a locally-owned French bistro doing beautiful creative dishes, has paired up with Whistler's new, and highly impressive Audain Art Museum, to host unique Evening in the Museum dinner experiences.
The restaurant parks their vintage airstream trailer, which they've converted into a full restaurant kitchen, on River Rock underneath the museum.
The Evening in the Museum dinner series is limited to a small group. It can be your own or you can be paired with one or two other tables.
Before the meal, diners experience a 35-minute private "sampler tour" either of the museum's permanent collection of B.C. artists from traditional to contemporary, or of a special exhibition.
Then, they enjoy an outdoor fine-dining meal of fantastic Pacific Northwest-inspired cuisine. In keeping with its venue chefs often do nods to art. One such dish on the menu came served in a Warhol-esque Campbell soup can.
In homage to the current show, Wolves: the Art of Dempsey Bob, this summer's menu is inspired by Coastal B.C. with, for example, one dish forest-inspired, another inspired by the mountain and the next by the river.
The event takes place every Friday from July 8 to Sept 2 and costs $99 CAD per person (or $89 for members) including the art tour and four-course dinner. Wine pairings extra.
6. Sake and Sushi
Sushi Village (4340 Sundial Crescent) was one of Whistler's first Japanese restaurants. Despite a fair amount of competition from other sushi restaurants, it's retained its quality and popularity.
You've gotta love the great casual vibe of the place. Take off your shoes, sit at the low Chabudai table, and get set to do a lot of serving and passing yourself as waitstaff can't always get round the small space.
Be sure to order a couple of pitchers of their famous Sake Margaritas (our vote goes to the strawberry mint sake) while waiting for your spicy volcano rolls, and ultra fresh sashimi.
It's a really fun night out and usually packed with Whistler locals.
7. Araxi Restaurant and Oyster Bar
Located in the heart of Whistler Village and open for dinner only, Araxi Restaurant is one of Whistler's and British Columbia's preeminent restaurants.
Need I say more: on a recent low-season Tuesday evening, it was packed with diners. They were enjoying the house-baked brioche, famous oyster flights, seafood towers, baked wild B.C. sablefish and scrumptious desserts.
Everything at Araxi Restaurant & Oyster Bar is fresh and looks beautiful on the plate. The craft cocktails and the wine program are also very impressive.
But equal to the food and drink is the service.
At a time when customer service often leaves you open-mouthed in disbelief, the attention to detail, thoughtfulness and professionalism of Araxi's servers really is like a breath of fresh mountain air.
If you're around in August you might want to check out Araxi's summertime Longtable Dinner, a four course family style dinner with BC wine pairings at North Arm Farm in Pemberton, about half hour from Whistler by car.
Join locals and Vancouverites up for the weekend for a memorable culinary evening. This year, the event is taking place on August 28th.
8. Wild Blue Restaurant + Bar
I can't say I've eaten at this restaurant in the village. That's only because it hasn't yet opened as of writing. That's slated for sometime later in July.
But I'm including it because it's the talk of the town. Definitely one of the most highly anticipated restaurant openings of the year.
Slated to become one of the top restaurants in Whistler, Wild Blue Restaurant + Bar is a collaboration of restaurant director Neil Henderson, Jack Evrensel, the original owner of Aaraxi and Alex Chen, the celebrated chef from Boulevard in Vancouver, winner of Iron Chef and Chef of the Year by Vancouver Magazine.
Teasers suggest we can expect elevated Pacific Northwest cuisine, and sustainable seafood.
It will be a prime place to eat n summer as you'll be able to dine outdoors on Wild Blue's breezy patio in the heart of the Whistler Village.
Watch for it in the pedestrian zone across from the Whistler Convention Centre.
9. Purebred Bakery = Pure Joy
Centrally located in the village, this is the place to go when you want to treat yourself to something sweet after an afternoon hike, whitewater rafting or other epic summer adventure in Whistler.
Purebread is purely local. In fact the family-owned bakery started in Whistler and now has branched out to Squamish and Vancouver.
Be sure to try one of their unique scones (I like the buckwheat sour cherry and lemon blueberry basil ones). Or, go for the BIG cookie or why not a whole Coconut Passionfruit cake?
Then watch customers leave the shop with their treats in hand and a smile on their face.
10. Eco-friendly Dining at Green Moustache Organic Cafe
Surprisingly in Whistler, in B.C. yet, there aren't a whole lot of health-focused, plant-based restaurants. But Green Moustache, an innovative, zero-waste establishment, makes up for the dearth.
There are two Whistler locations, one in the Village and one in Function Junction. Their vegan and gluten-free menu is crowd-pleasing even for non-vegans.
Green Moustache offers what's arguably the top spot for lunch in Whistler. Crowds of locals come at lunch time. They're drawn to the addictive chickpea stew (made creamy and flavourful with pumpkin, curry spices and coconut) and delicious falafel wraps topped with cashew cream cheese.
Planet-friendly Green Moustache is one of the most in-demand restaurants in Whistler. It's so popular in fact, expect longish waits for your meals.

Summary of Best Whistler Restaurants and Food in Summer
Where to Stay
The Pan Pacific Whistler Mountainside is well located right next to the base of Whistler mountain and just steps to many of the village's top food experiences and best restaurants in Whistler.
Suites also have kitchens if you want to shop at the local farmers' markets for one of your meals.
Check rates and availability at Pan Pacific Whistler Mountainside on Booking.com
Travel Planning
For more information about summer vacationing in Whistler, visit the Tourism Whistler website.
Getting to Whistler
Driving to Whistler from Vancouver is a scenic drive on the Sea to Sky highway (Highway 99). It takes a little over an hour and a half.
Get information about renting a car, the types of cars available, tips on saving money on your rental car and reserve online at Discovercars.com.
If not driving, you can book a shuttle service from YVR airport or downtown Vancouver to visit by coach bus. Get the schedule, fares and booking instructions on at Vancouver to Whistler Shuttle.
You can also travel from Victoria (another prime destination for food enthusiasts) and Vancouver to Whistler by floatplane from May to October. Flight time is one hour (Victoria Harbour – Whistler) and 45 minutes (Vancouver Harbour – Whistler).
Getting to Whistler via helicopter is available year round.
Save to Pinterest!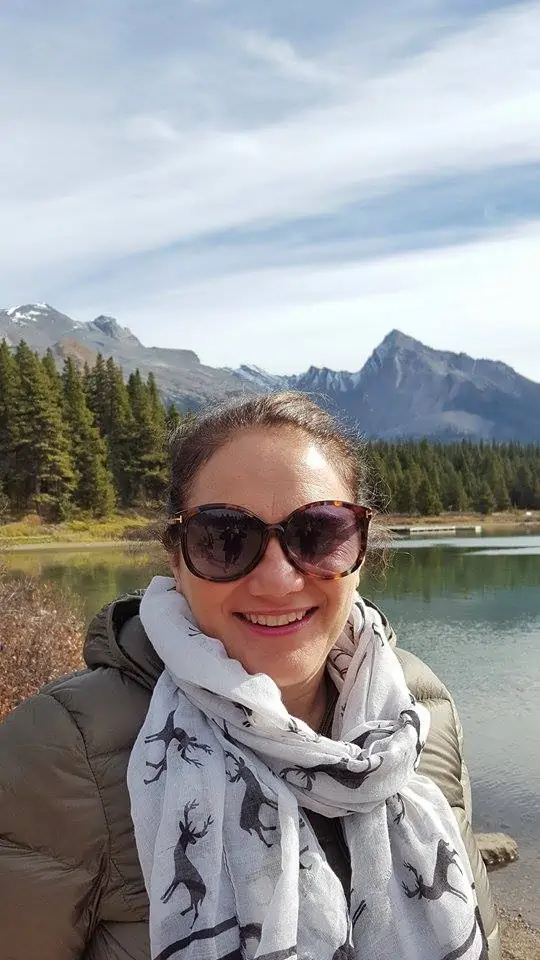 Karen Burshtein is an award-winning journalist writing often about the Middle East, France, Italy, Finland, South Africa, and her native Canada for publications across the globe. She is equally interested in ancient history and contemporary culture.