We may earn income from links in this post. Please read this Disclosure for details.
Get the party started with these easy recipes for international holiday appetizers from around the world!
Featuring classics like French baked brie and creamy Bavarian dip to spicy finger foods like cauliflower pakora, these New Year's Eve and Christmas party appetizers with a global spin are sure to add some excitement to your holiday party.
Brazil – Christmas Fried Polenta by Easy and Delish
Christmas Fried Polenta or Fried Polenta decorated for Christmas is a very popular side dish in Southern Brazil as well as at Brazilian steakhouses (churrascarias).
Here it's prepared as a bite-sized appetizer that's easy to serve and enjoy during the holidays.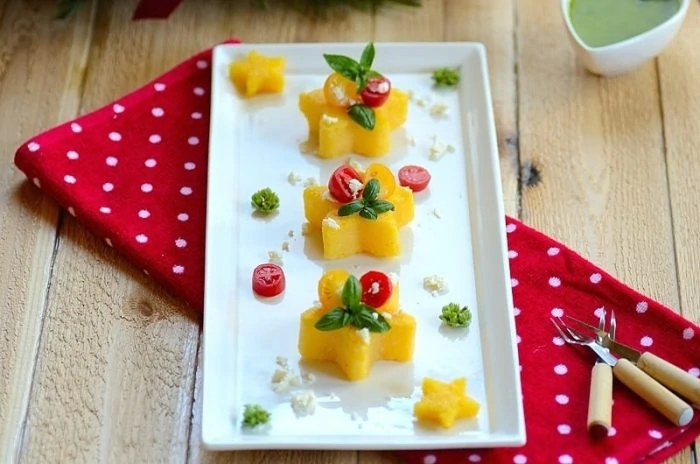 Canada – Smoked Trout Platter by A Taste for Travel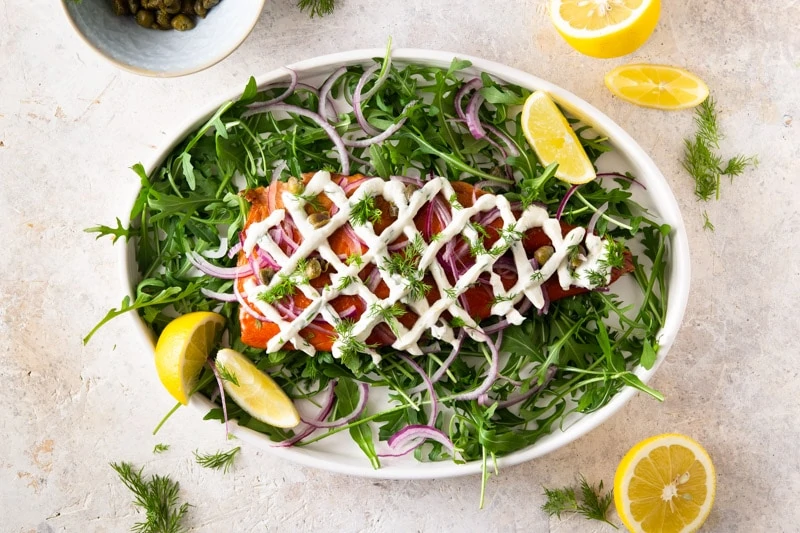 The ultimate make-ahead holiday appetizer, this easy recipe for a smoked trout platter is perfect for a Christmas party, entertaining on New Year's Eve or any special celebration.
It sets the stage for an elegant afternoon or evening of easy entertaining with food, friends and fun. For an especially festive event, pair it with a sparkling Cranberry and Prosecco cocktail.
France – Tarte Au Soleil with Pesto by Entertaining with Beth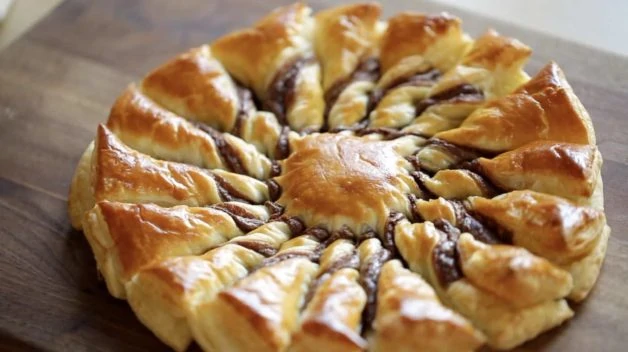 The classic French appetizer known as a Tarte Au Soleil is a great appetizer idea for holiday entertaining as it's made with easy to use, store-bought puff pastry but is incredibly delicious.
This impressive version features pesto for a stress-free Christmas appetizer.
France – Baked Brie with Fig Jam by Masala Herb
Short of time? This easy recipe for delicious Baked Brie with Fig Jam takes just 10-12 minutes! It features gooey melted cheese topped with walnuts and fig jam.
Serve it with an assortment of crackers and breads or as the centrepiece of a Christmas-themed charcuterie board.
France – Rosemary Bacon Peach Brie en Croute by the Gay Globetrotter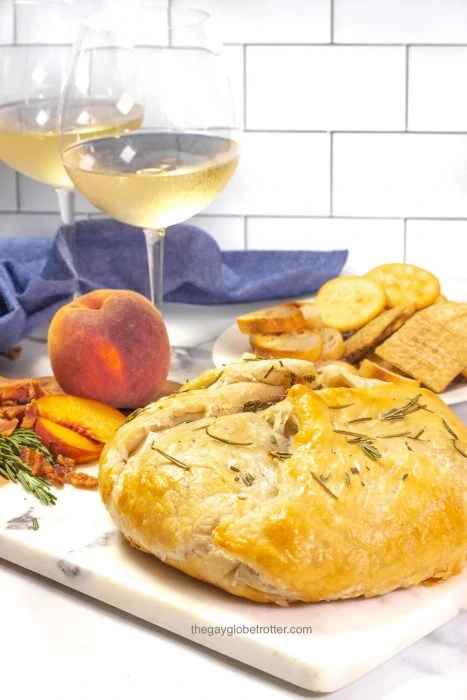 For glamorous holiday entertaining this Rosemary Bacon Peach Brie en Croute is the ultimate savoury Christmas appetizer.
A wheel of fresh brie is wrapped in puff pastry with bacon, rosemary, and peach jam then baked until the pastry is flaky and the baked brie is melted and gooey.
Germany – Obatzda Creamy Bavarian Cheese Dip by Foodal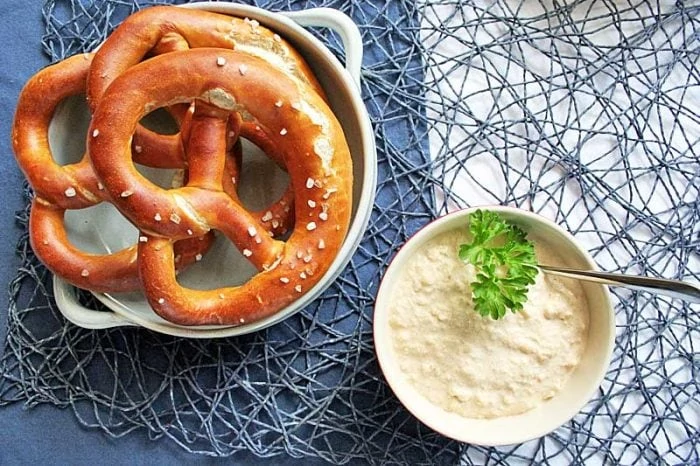 A classic and traditional Bavarian delicacy, Obatzda Creamy Bavarian Cheese Dip is perfect for dipping or as a sauce.
Serve this tasty German fare with crunchy pretzels or crisp vegetables for a savoury holiday treat.
Greece – Dakos Savory Cheesecake by Kopiaste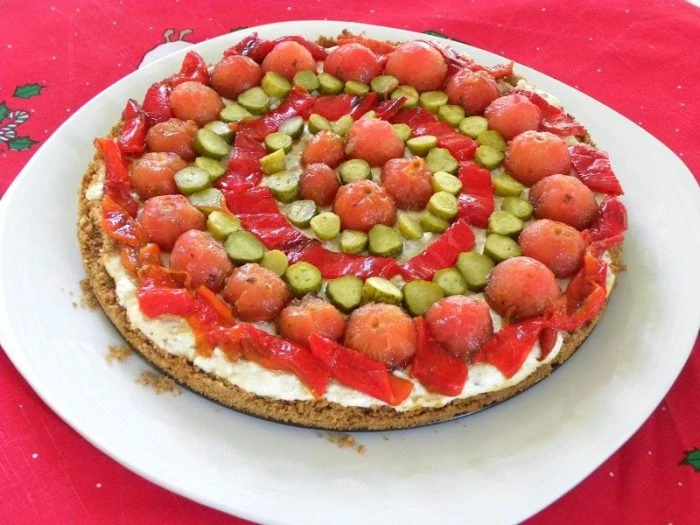 For a delicious taste of Greece this holiday season, try this easy recipe for Dakos Savory Cheesecake featuring a blend of feta and anthotyros (myzithra) and cream cheeses tipped with herbs, olives and tomatoes. Just watch this festive Christmas show-stopper disappear!
Guatemala – Easy Guacamole by A Taste for Travel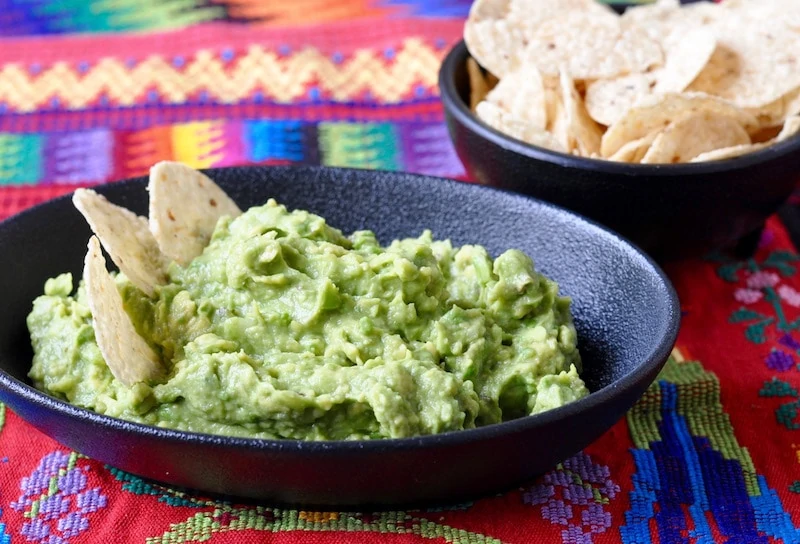 It's not a party if you don't have guacamole dip on your international holiday appetizers menu! Whip it up in just five minutes and serve with crispy blue corn tortilla chips or bright veggies in festive colours such as red pepper strips. This recipe is popular with teens and kids so is a must for family-friendly pre-dinner snacking.
India – Cauliflower Pakora by Caroline's Cooking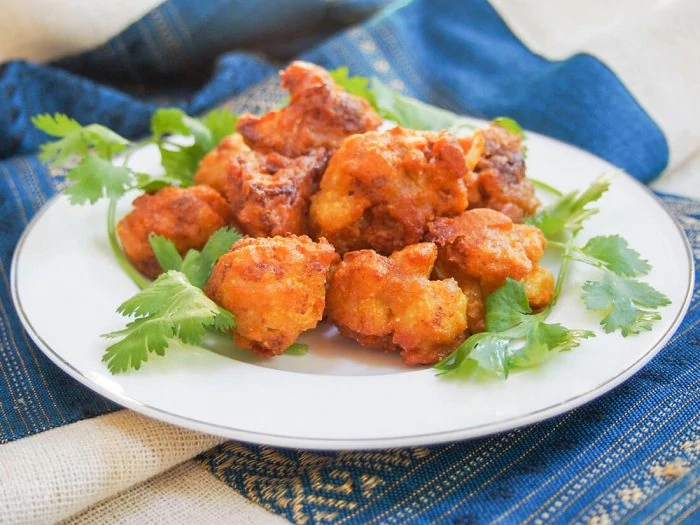 For something spicy, Cauliflower pakora are a traditional Indian snack or appetizer that's both tasty and versatile. Cook up some of these fritters to start your next Indian meal or add some to your game day or Christmas party menu!
Italy – Sun-dried Tomato Ricotta Crostini by Plating Pixels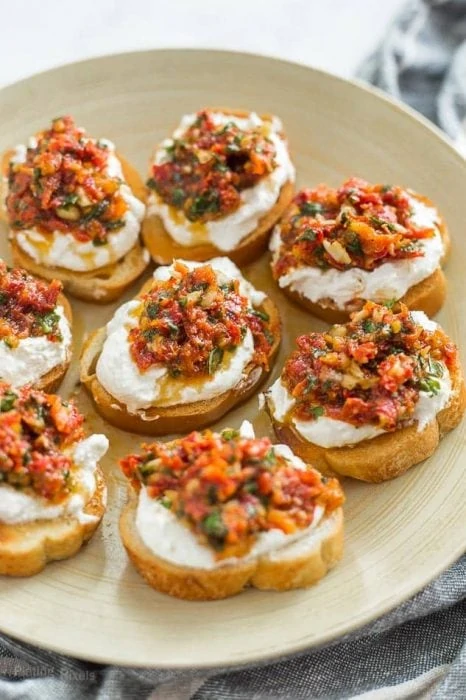 A quick Sun-dried Tomato Ricotta Crostini appetizer recipe, made with sun-dried tomatoes, basil, garlic, pepper, and ricotta served over crispy crostini pieces. These little bites are packed with flavor and make a great Christmas appetizer for a holiday party.
Italy (Sicily) – Caponata alla Siciliana by Veggie Desserts
Caponata alla Siciliana is a traditional Italian eggplant stew from Sicily. It's so easy and versatile, it makes a delicious Christmas appetizer when served on crisp crostini. It also happens to be freezer-friendly so is the perfect make-ahead appetizer for the busy holiday season.
Jamaica – Saltfish Fritters by That Girl Cooks Healthy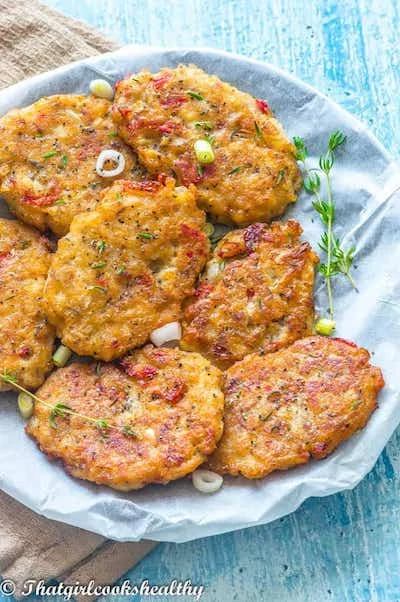 Your guests will love this taste of the Caribbean! A popular finger food, this Jamaican saltfish fritters recipe is made using gluten-free flour, generously seasoned and lightly fried for a golden crisp coating with a soft chewy interior.
Serve with your favourite hot sauce or perhaps a tomato chirmol salsa from Guatemala!
Japan – Muffin Tin Sushi Cups by Rhian's Recipes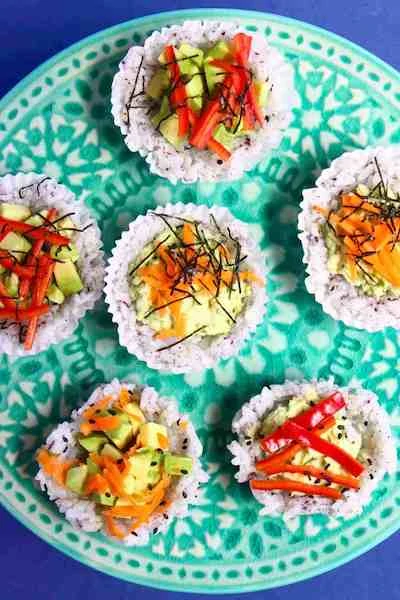 For a crowd pleaser that's also a vegan and gluten-free appetizer, put this recipe for Muffin Tin Sushi Cups on your Christmas appetizer menu. They're super easy to make, adorable and full of healthy goodness!
Middle Eastern – Baba Ghanoush Hummus Dip by Strength and Goodness
When it comes to international holiday appetizers, combine two of the best dips to make baba ghanoush hummus!
Full of deep, smoky, and roasted flavours, this dip is gluten-free, vegan, and nut-free which makes it popular at every holiday gathering.
It features eggplant and chickpeas so your guests will thank you for the boost of healthy veggies and protein in one delicious holiday dip!
Nigeria – Puff Puff (Deep Fried Dough Balls) by Recipe from a Pantry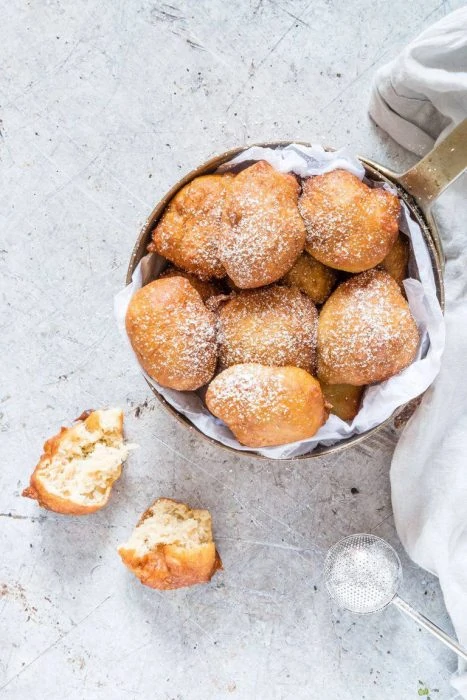 Another winning holiday appetizer that will thrill everyone including the vegans at your party is this recipe for traditional Nigerian Puff Puff, deep-fried dough balls that are bites of deliciousness.
Crunchy on the outside yet fluffy on the inside, they have a hint of sweetness that makes them super irresistible.
Russia – Mini Salmon Rissoles with Sour Cream & Caviar by Greedy Gourmet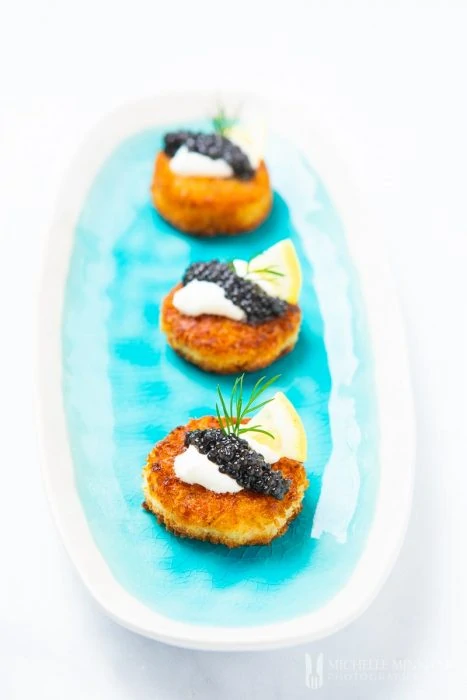 For a posh finger food, these mini salmon rissoles are divine when paired with sour cream and caviar. They make lovely entrées or starters.
Better yet, these fancy salmon rissoles are just what you need for a festive occasion such as Christmas. They really are the perfect little canapés.
Sierra Leone – Air Fryer Plantains by Recipes from a Pantry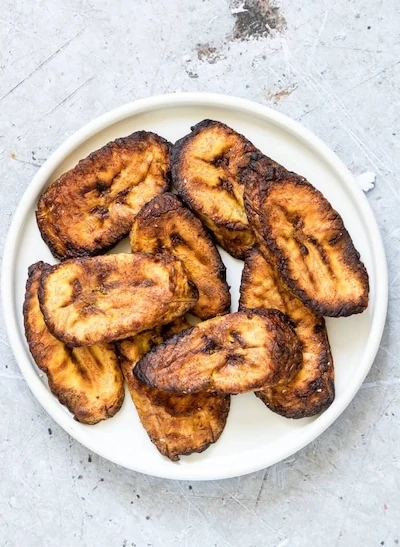 Air Fryer Plantains are a delicious appetizer that's versatile, delicious and a lower calorie option.
It also happens to be Gluten-Free, Paleo, Whole 30, and Vegan dieters so will be a welcome finger food addition to your holiday appetizer table.
Southeast Asia – Chicken Satay with Cashew Sauce by What a Girl Eats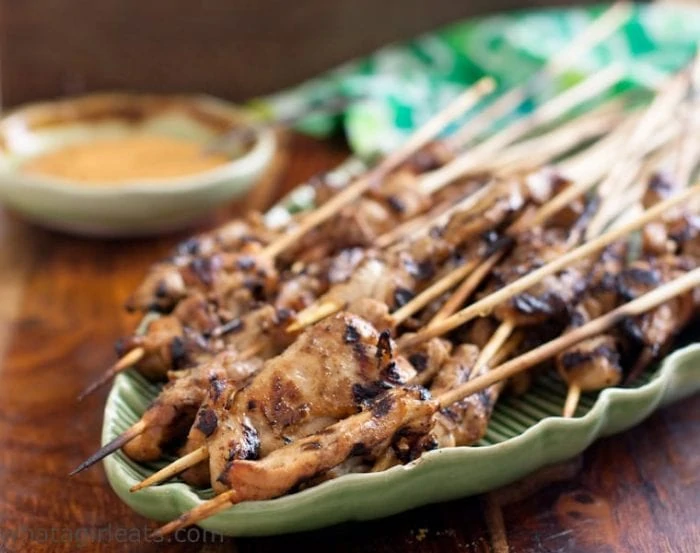 Save to Pinterest!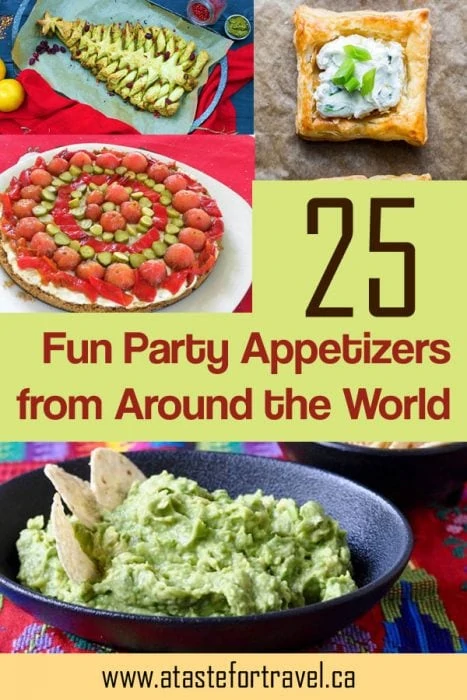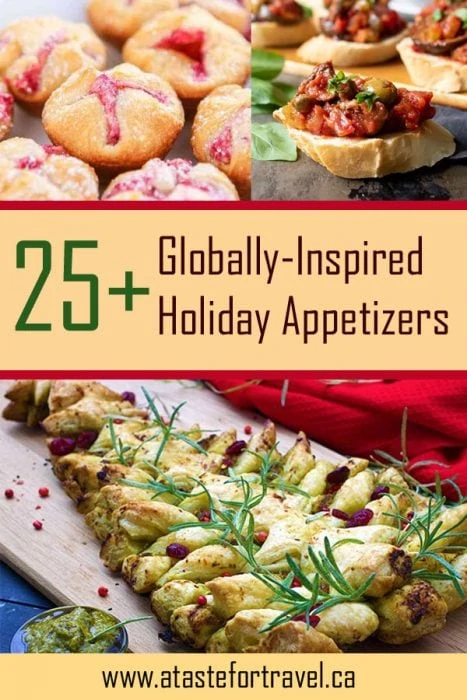 Dividing her time between Canada, Guatemala and Mexico (or the nearest tropical beach), Michele Peterson is the founder of A Taste for Travel. Her award-winning travel and food writing has appeared in Lonely Planet's cookbook Mexico: From the Source, National Geographic Traveler, Fodor's and 100+ other publications.
Read more about Michele Peterson.