We may earn income from links in this post. Please read this Disclosure for details.
Canned sardines are beloved around the world. Although they're often eaten straight from the tin, it's also possible to cook with them with delicious results.
You can find canned sardine recipes everywhere — from India to Portugal — in everyday meals, as traditional snacks and for entertaining.
Although some people consider them an economical food of last resort, canned sardines can taste amazing. Famous chefs such as Martin Berasategui and Jamie Oliver even feature this humble fish in their cookbooks and restaurants.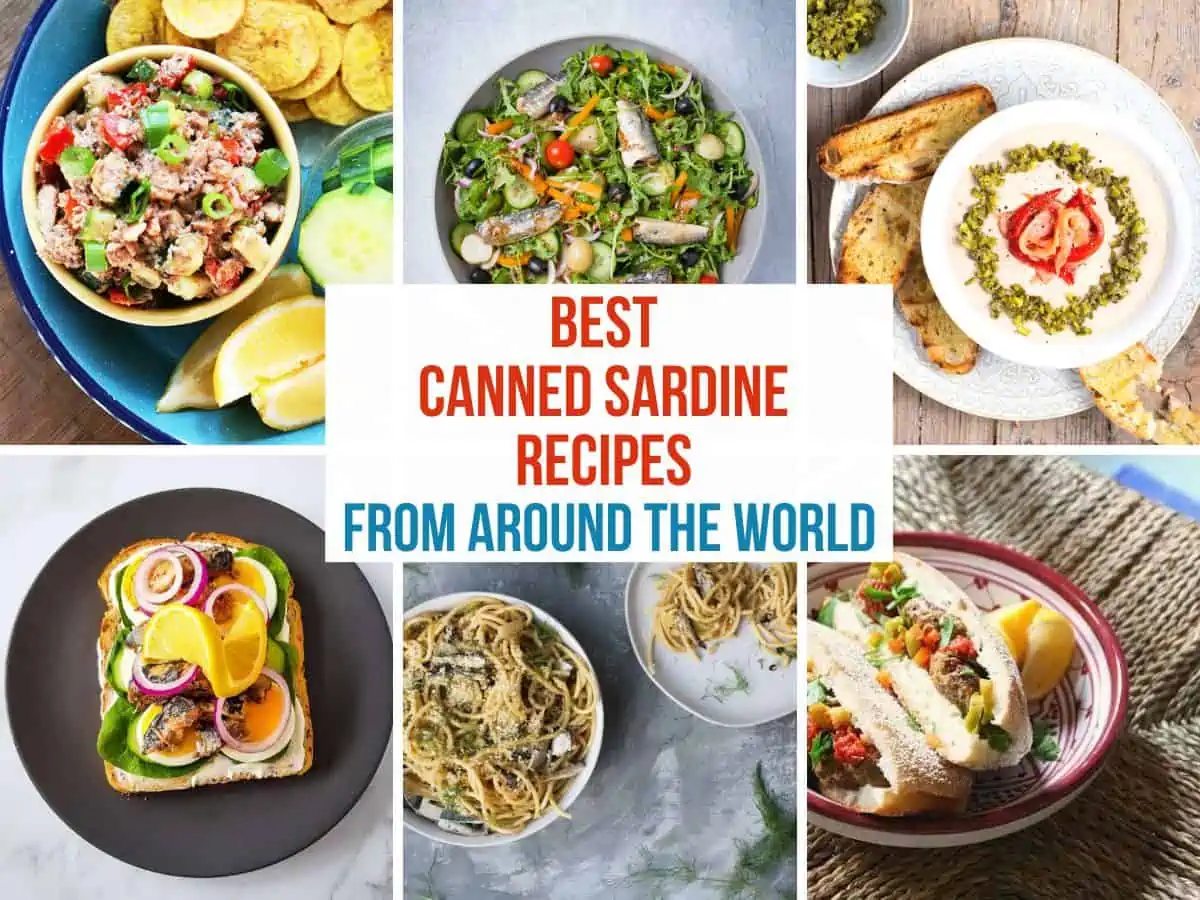 Whether you're already a sardine fan or are trying sardines for the first time, you'll find lots of inspiration in this collection of delicious canned sardine recipes from around the world.
We've selected the top pasta dishes from Italy, a healthy omelet from Spain, a street food snack from Morocco and several delicious spreads and dips.
Any one of these appetizers, entrees and sides are sure to make you a sardine lover in no time at all!
Differences between Sardines, Pilchards, Sprats and Brislings
Sardine and pilchard are small fish that are members of the herring family. Although they're both common names for the sardinus pilchardus sardines are generally younger, smaller fish (up to a maximum of 15 cm or 25 cm depending on the classification system) while pilchards are larger and older.
Sprats, also called brislings, are even smaller than sardines. Sprats, brislings, pilchards and sardines all have a strong flavour and are oily and soft in texture.
There are actually 21 different species of marine fish which are canned as sardines. For recipe purposes, we consider all of these small, tinned fish as sardines.
Named for the island of Sardinia in Italy where the sardine stock was once abundant, their popularity dates back to the 15th century when, much like salted cod, it was an important food for long ocean voyages.
In modern times, a tin of sardines is a handy ingredient to have in your pantry thanks to its incredibly long shelf life, versatility and low cost.
Choosing the Best Canned Sardines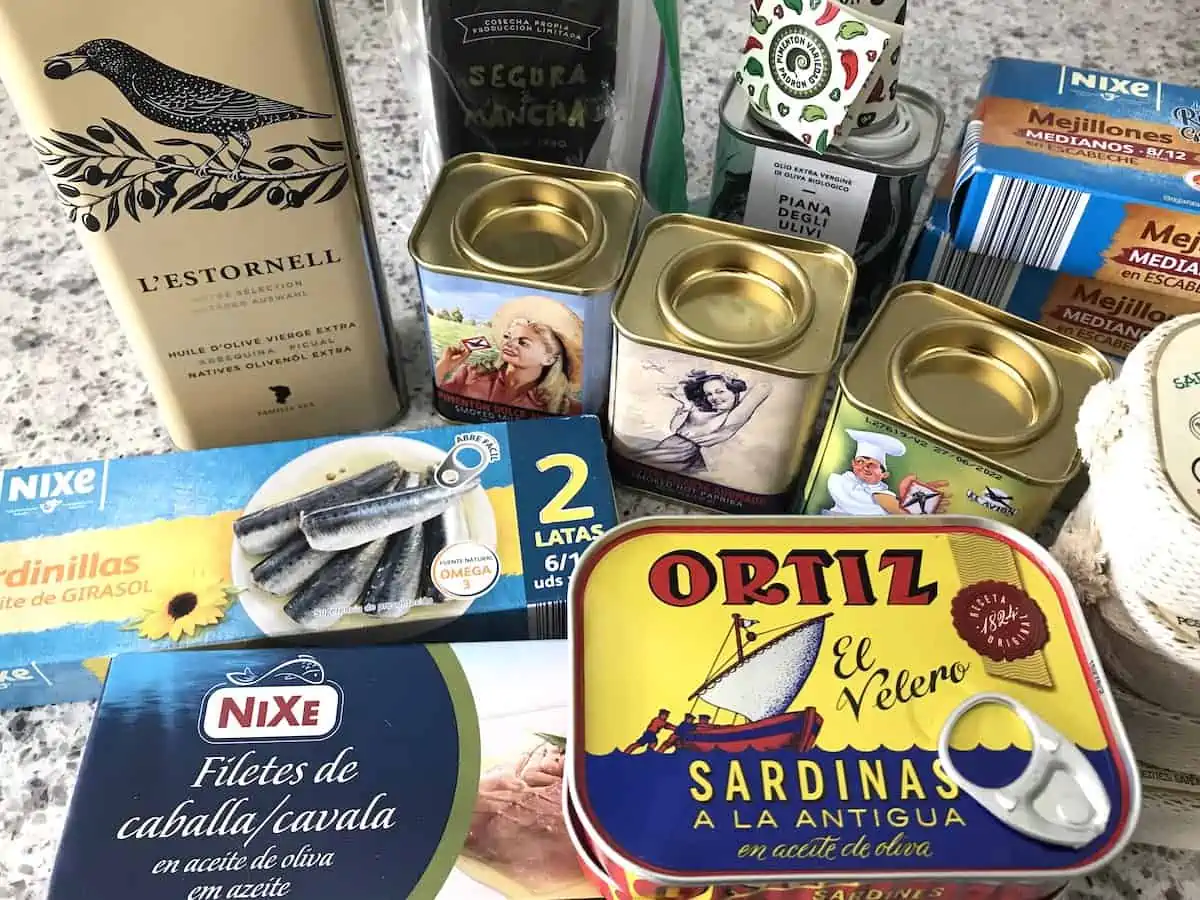 When it comes to making a canned sardine recipe taste good, the key is quality ingredients. Use the very best tinned sardines you can afford.
While it's possible to purchase a tin of sardines for just a few dollars and a can of premium sardines can cost as much as $20, it's well worth the investment when it comes to flavour and texture. The process of canning sardines not only preserves the fish, it intensifies its flavour.
Although my fellow North Americans might argue that Canadian sardines–which include brands such as Brunswick–are the best in the world, in my opinion the best canned sardines come from Portugal and Spain.
European brands of sardines are larger, firmer and meatier than those canned in North America. They're available in bars, restaurants and virtually every grocery store throughout Europe.
Spain's canned seafood — which can include octopus, anchovies, sea urchins and even baby eels — is sourced primarily from the pristine waters of Galicia on Spain's Atlantic coast.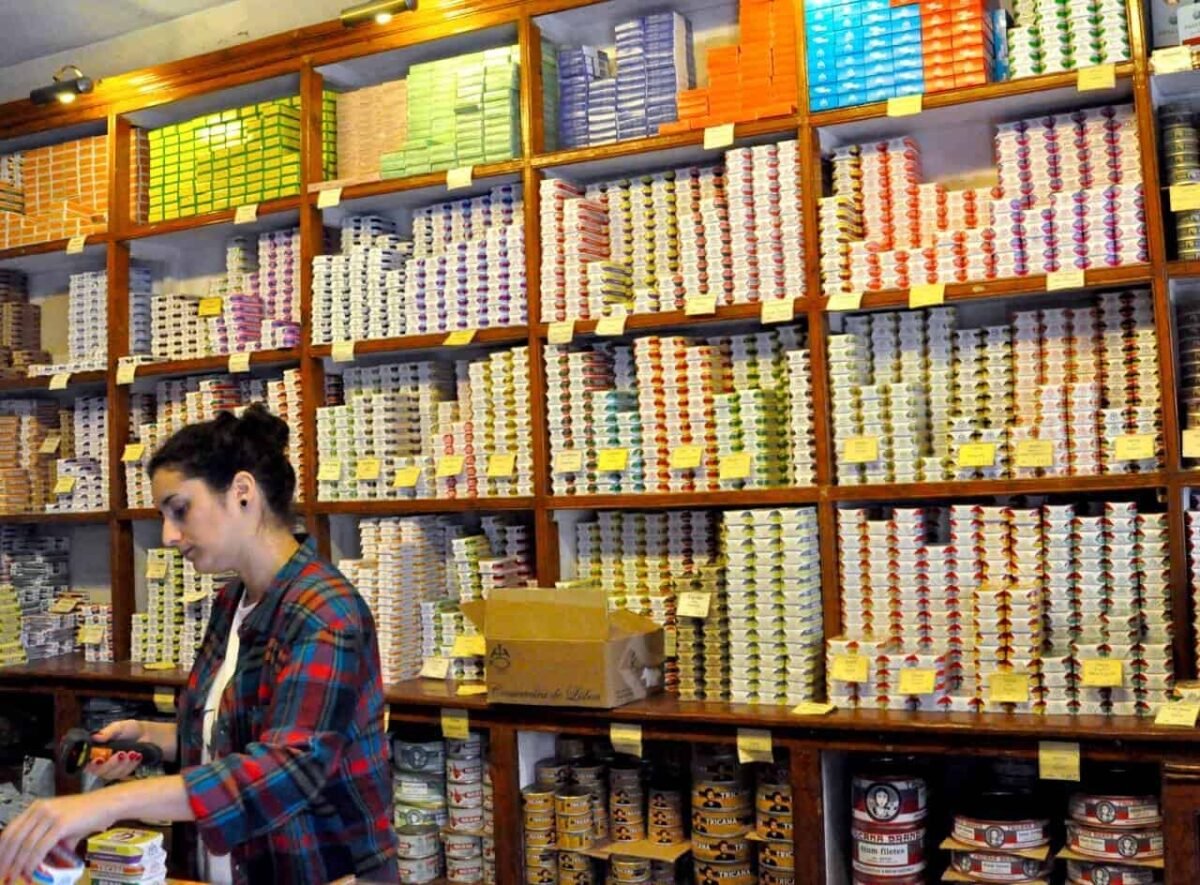 At the cannery, the fish are washed, the heads and tail are removed, and the fish are then smoked or cooked, either by deep-frying or steam.
They're packed in either olive, sunflower or soybean oil, spring water or in a tomato, chile or even mustard sauce.
For most recipes, opt for sardines packed in olive oil. Look for brands from France, Spain or Portugal in a speciality shop.
Or order a quality brand such as Matiz Gallego Sardines or those from a gourmet line such as Chef José Andrés Foods online through Amazon.
How to Eat Sardines Straight from the Can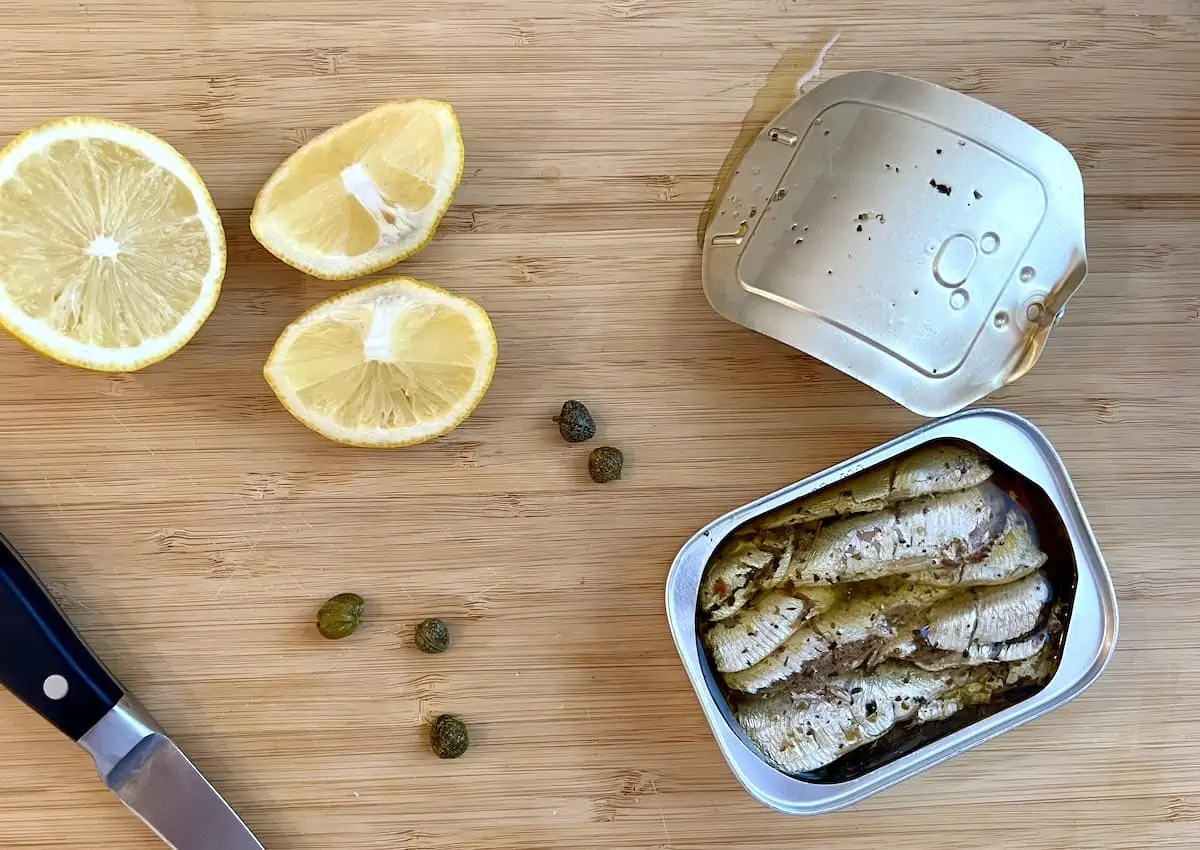 Can you eat sardines straight from the can? Yes! They don't need to be cooked or cleaned. They're ready to eat.
Because canned sardines are so portable, they're perfect for a quick meal if you're travelling, camping or on a hike. A sardine can is virtually indestructible, opens easily and is ready to serve so is handy for travelling or as a boating snack.
While the heads of sardines are removed before canning, they're not usually gutted or deboned. There's no need to separate the bones from the sardines.
Much as with tinned salmon, the bones soften during the canning process, they are totally edible.
However, if you want to remove the main bone you can lift it out by starting at thickest part of the fish rather than the tail.
Nutrition
Another reason to leave the bones in canned sardines is that they contain calcium. Sardines are a powerhouse of goodness as they also contain protein and a host of valuable vitamins and minerals. They're especially high in heart-healthy Omega-3 fatty acids, Vitamin D, selenium, B12 and niacin.
However, tinned sardines are often quite high in sodium and calories. And, like all fish they contain purine compounds which can raise uric acid levels in your blood and cause problems if you have gout, a form of arthritis.
Check the healthy eating guidelines at Arthritis Foundation for recommendations on high-purine foods such as sardines, lobster, scallops, tuna, haddock and salmon.
Sardines are an Eco-friendly Food
You can also feel good about eating sardines environmentally. According to the WorldWatch Institute, an organization promoting a more sustainable world, sardines are a wild, sustainably-sourced fish.
They reproduce quickly and aren't farmed. Because they are low on the food chain, they don't accumulate high levels of contaminants such as mercury or PCBs as the large ocean fish.
Look for sardines that carry the blue MSC label. That means they come from fisheries that have been independently certified to the MSC Fisheries Standard.
How to Prepare for Cooking and Storage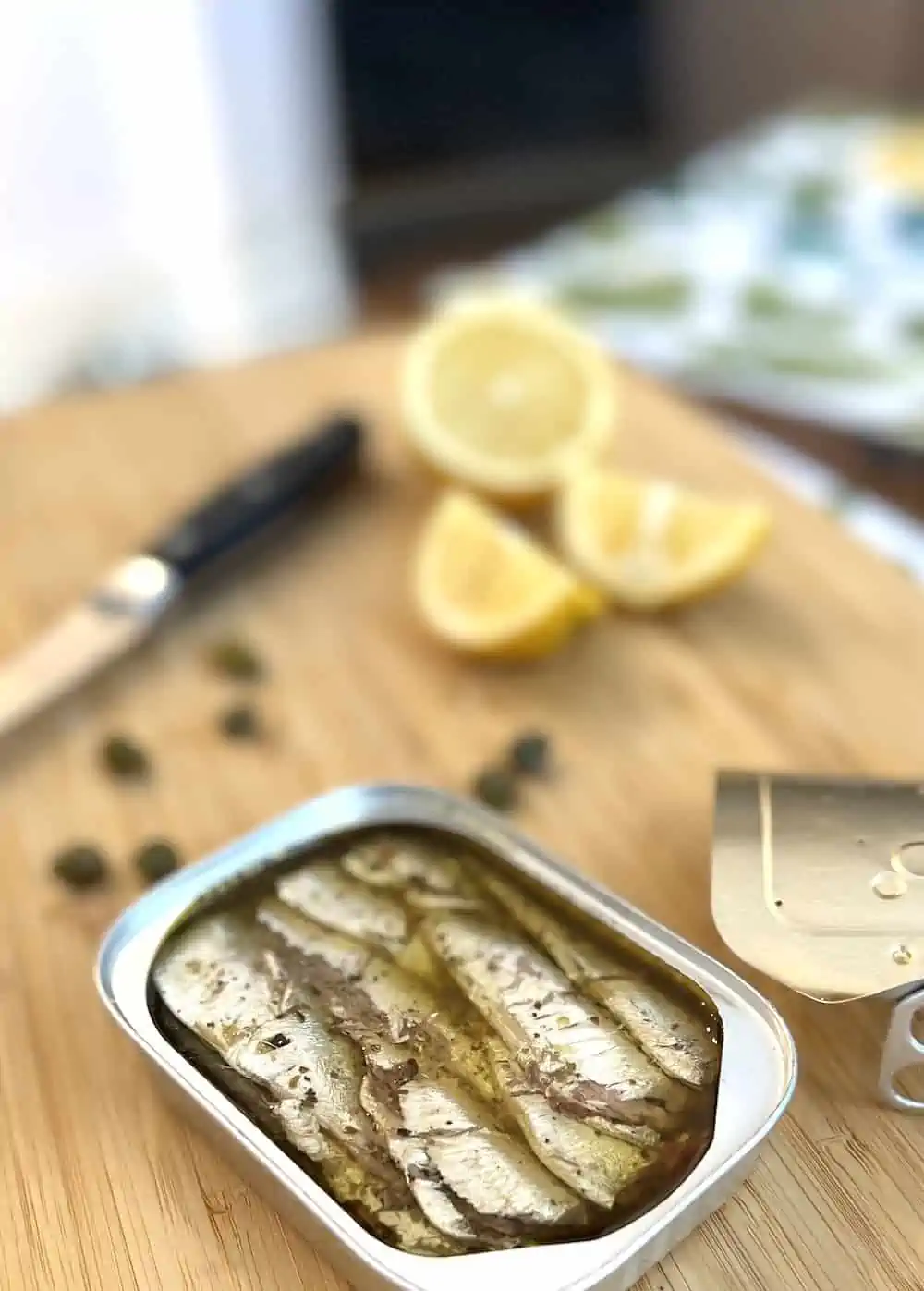 In order to prepare the fish for cooking in canned sardine recipes, you should drain the oil, tomato sauce or water.
While some recipes may call for using the vegetable or olive oil in the tin, using it will make the recipes taste fishier. So for some people, draining the oil from the sardines makes them taste better.
Pat the filets slightly with a paper towel to dry them and remove excess oil. But don't remove the skin.
Don't worry about trying to remove the bones. They're edible and actually provide valuable vitamins and minerals.
Most recipes call for one full tin of sardines. If you do have leftovers, treat canned sardines like fresh fish once the tin is opened. Remove from the tin and store any unused sardines covered in a plastic or glass container in the refrigerator for up to two days.
19 Best Canned Sardine Recipes from Around the World
Frequently Asked Questions
How do you make canned sardines taste better?
Begin by purchasing the best quality tinned sardines you can afford. They'll be meatier, have a firmer texture and a less fishy flavour.
To eat them straight from the can, place a filet on a cracker or crostini, add fresh lemon juice, some finely chopped red onion and fresh-ground black pepper.
Or use sardines in a recipe such as pasta or fish cakes where the flavour isn't as pronounced.
Is it healthy to eat canned sardines every day?
While millionaire venture capitalist and "sardine freak" Craig Cooper claims that eating five cans of sardines daily helps keep him at peak performance, there are several reasons you might want to eat canned sardines in moderation.
While they do have several nutrients, they can also high in cholesterol, purines, sodium and calories. Check with the Arthritis Foundation and/or the Heart and Stroke Foundation for healthy eating guidelines.
Save to Pinterest!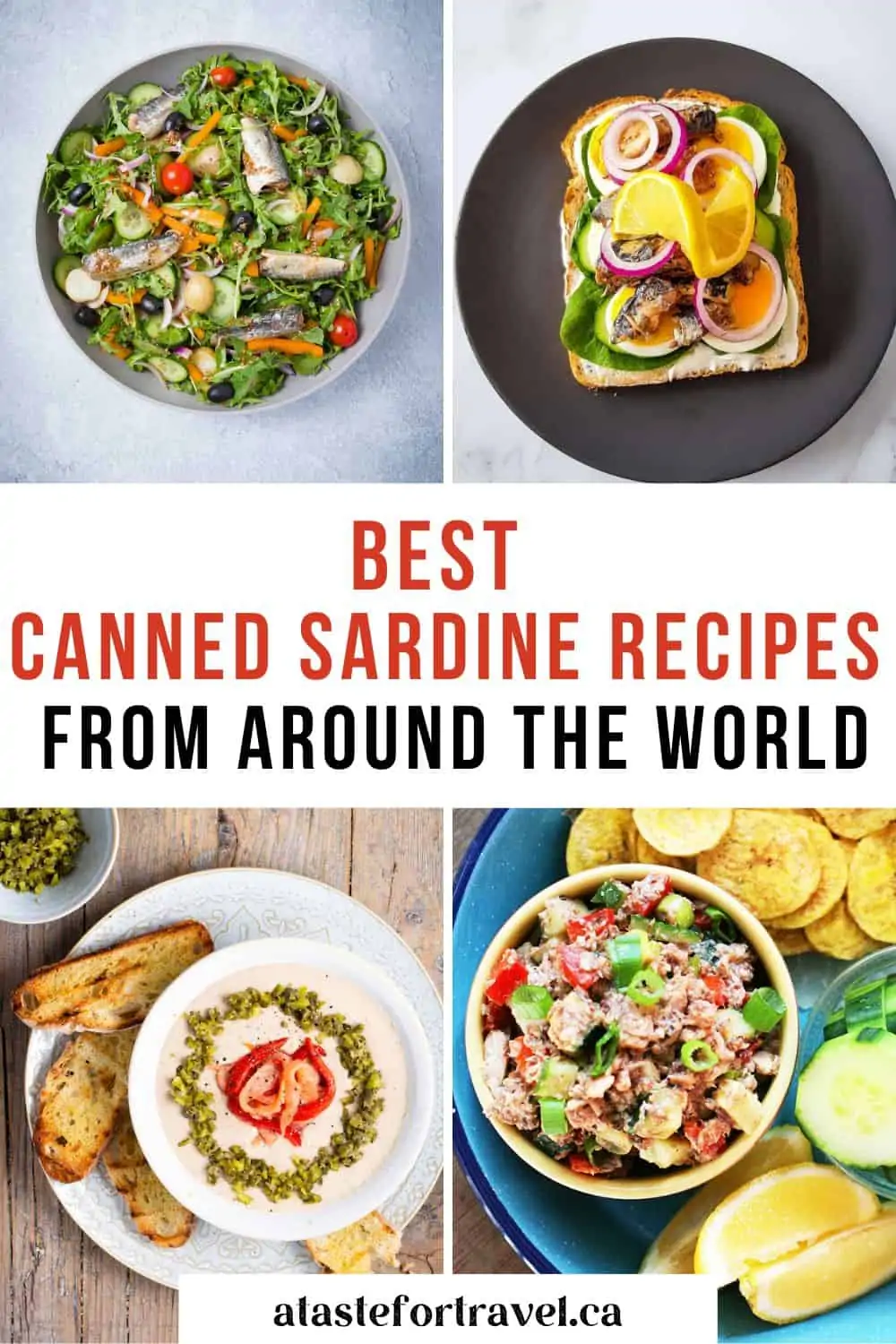 Dividing her time between Canada, Guatemala and Mexico (or the nearest tropical beach), Michele Peterson is the founder of A Taste for Travel. Her award-winning travel and food writing has appeared in Lonely Planet's cookbook Mexico: From the Source, National Geographic Traveler, Fodor's and 100+ other publications.
Read more about Michele Peterson.