We may earn income from links in this post. Please read this Disclosure for details.
Salt cod fish — also known as bacalao (Spanish) or bacalhao (Portuguese) — is beloved around the world. You can find it in many traditional dishes from the Caribbean to Portugal, where it's said there's a salt cod recipe for every day of the year. Although salt cod is often seen in Lent recipes, you can cook with it year-round.
Its popularity dates back to the 16th century when fresh cod was preserved in salt for long ocean voyages. In modern times, salt cod is a handy ingredient to have on hand, thanks to its incredibly long shelf life. The process of drying and salting cod not only preserves the fish, it intensifies its flavour.
So, if you've seen a slab of dried fish in your supermarket and wondered what you could make with it, you'll find lots of inspiration in this collection of simple salt cod recipes from around the world.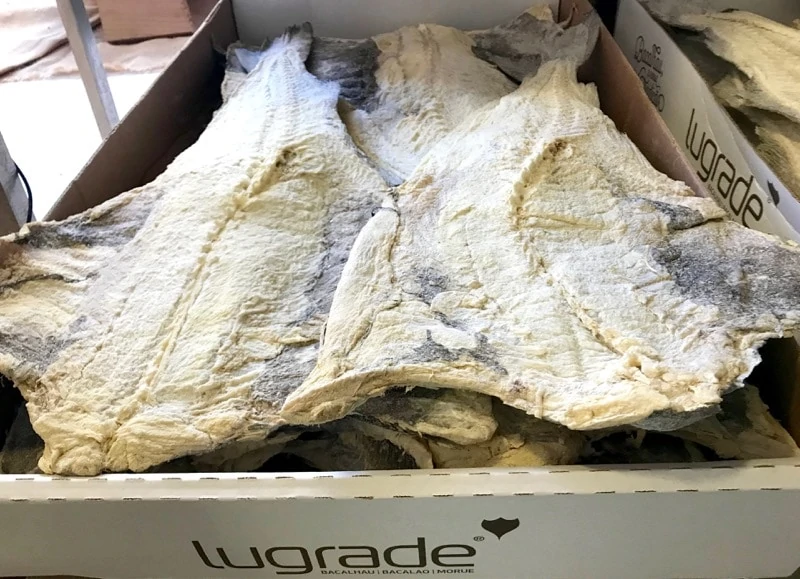 Because dried salt cod needs to be rehydrated, it does take some pre-planning. If you've never cooked with salt cod, scroll down to the end of the post for instructions on how to prepare it for cooking.
If you've never tasted salted cod, give it a try! This collection of delicious recipes from around the world is sure to make you a salt codfish lover.
1. Basque Bacalao a la Vizcaina by A Taste for Travel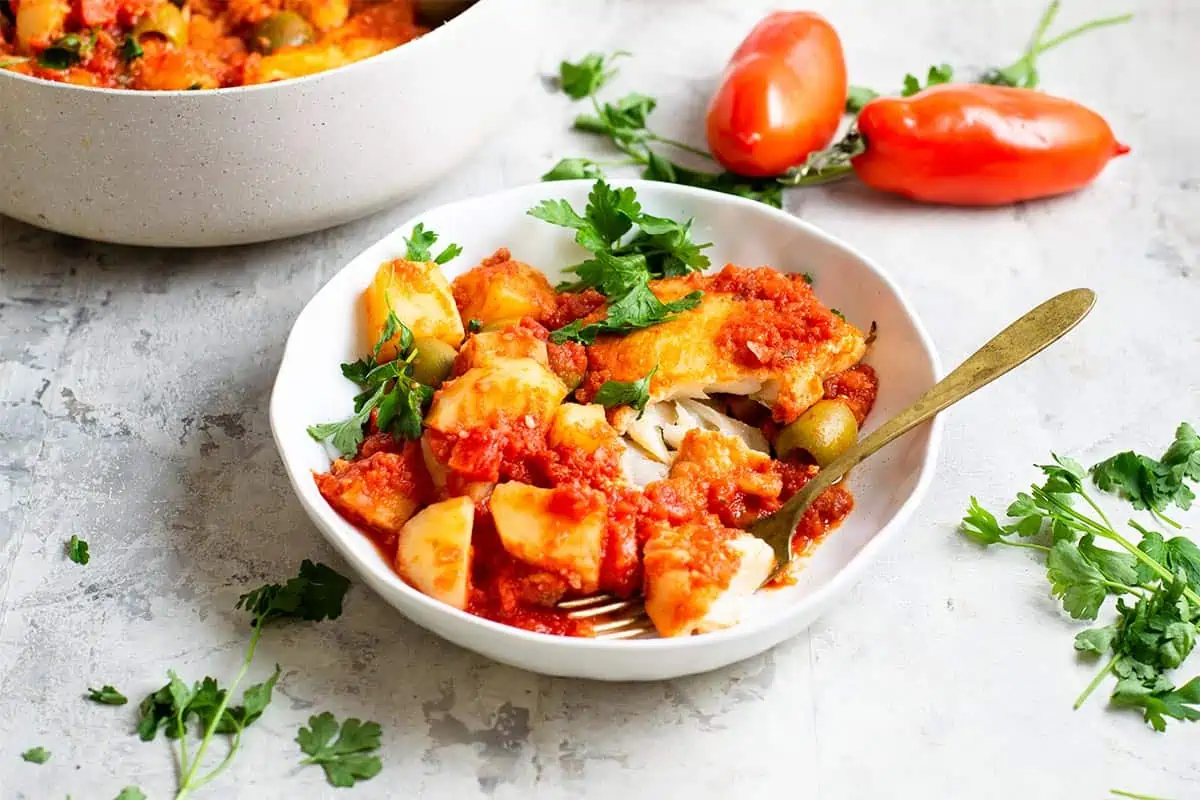 Bacalao a la Vizcaina is a delicious Spanish salt cod stew that hails from the Basque region of Spain. Although it's most popular during Lent and on Christmas Eve, you can enjoy its delicious combination of savoury spices, tomatoes, olives and potatoes any time of year.
2. Brazilian Baked Cod in Cheese Sauce – Bacalhau Quatro Queijos by Easy and Delish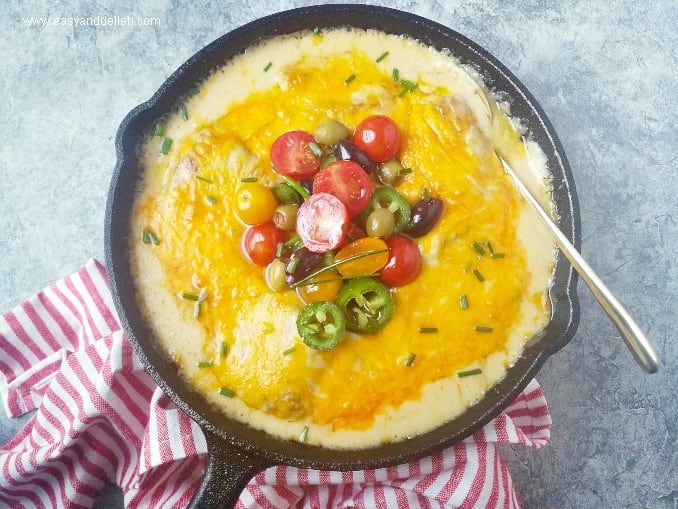 This fast and easy Baked Cod in Cheese Sauce or bacalhau quatro queijos is a 30-minute dish made from cod fish fillets smothered in a creamy cheese sauce. It's topped with a bright vegetable salsa for a splash of colour!
3. Caribbean Saltfish Fried Rice by That Girl Cooks Healthy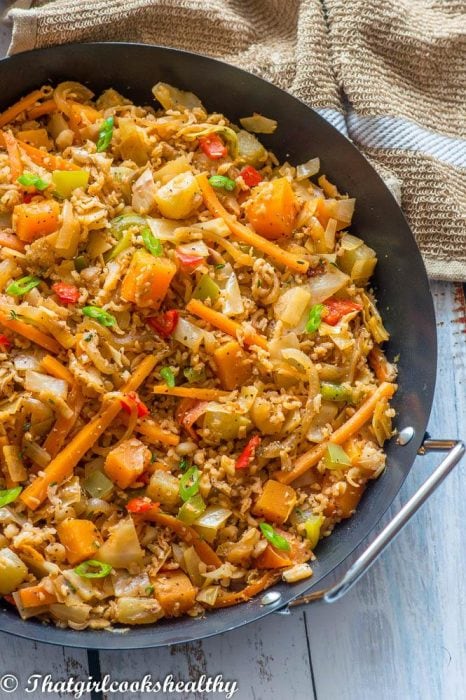 Kiss goodbye to boring fried rice and say hello to this Caribbean Saltfish Fried Rice. Salted cod pieces seasoned and cooked in a medley of brown rice and vegetables.
4. Saltfish Ground Provision – Caribbean Bacalao Breakfast by The Schizo Chef
This Saltfish Ground Provision – Caribbean Bacalao Breakfast – is popular on the island of Dominica as well as much of the English, Dutch and French-speaking Caribbean.
It's a high-protein breakfast featuring salted cod, roasted root vegetables known as ground provision topped off with an optional fried egg!
5. Fanesca – Ecuadorian Spring Soup by The Schizo Chef
For a satisfying meal featuring salt cod try this recipe for fanesca soup from Ecuador. It's traditionally made during Lent to capitalize on an abundance of spring vegetables and salt cod.
With rice, beans and vegetables, this Ecuadorian Spring Soup is a hearty filling soup that can serve as a meal on its own!
6. Greek Bakaliaros – Beer Battered Cod by Kopiaste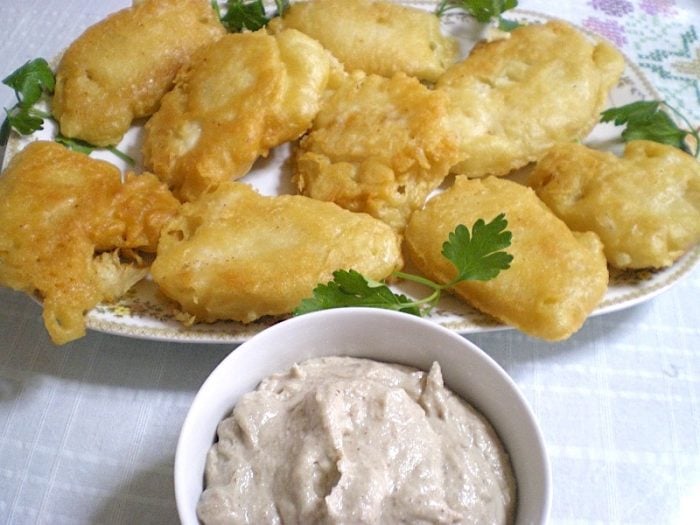 Delicious bakaliaros – cod in batter – "μπακαλιάρος" in Greek is a traditional food enjoyed on March 25th during Lent.
It's made with salted cod, fried in a beer batter, and often served with a skordalia dip. You won't be able to resist eating more than one of these tasty bites!
7. Catalan Salt Cod Salad – Esqueixada de Bacalao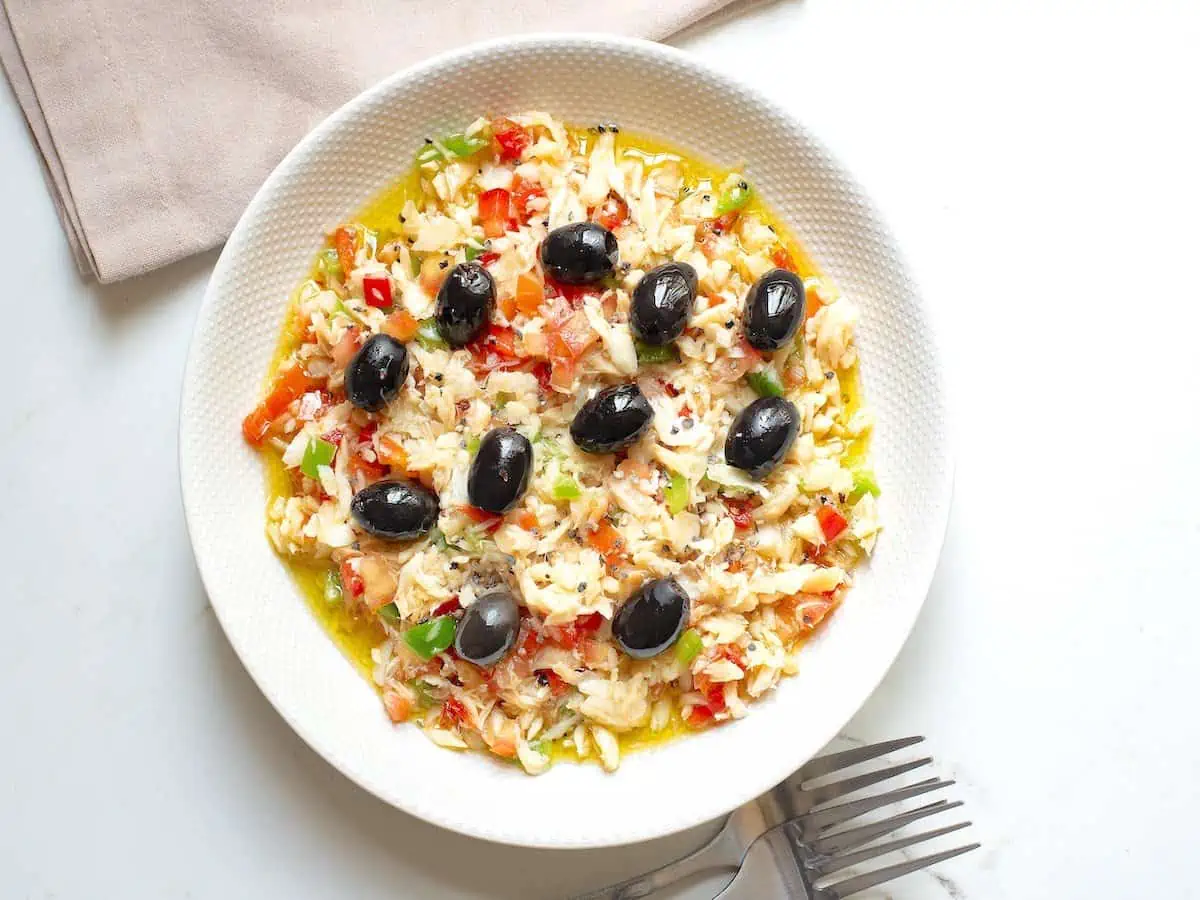 This refreshing appetizer salad Esqueixada de Bacalao is one of the most popular tapas dishes in Barcelona and throughout the Catalonia region of Spain.
Just one bite of this salad made with delicate salted cod, fresh tomato, onion, peppers, Spanish olive oil and black olives, and you'll be transported to sunny Barcelona.
High in protein and low in saturated fats, it's the perfect example of what to eat on the Mediterranean Diet.
8. Italian Baccalà – Battered Salt Cod by Christina's Cucina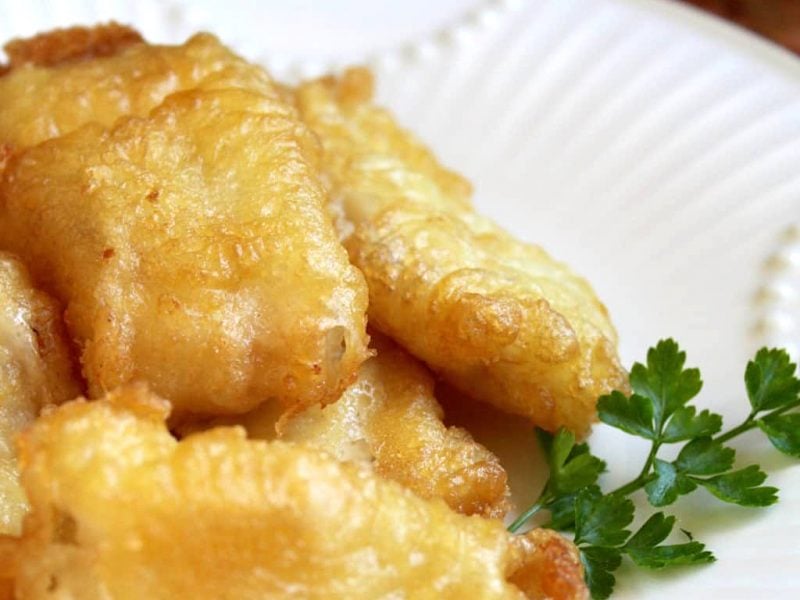 Like fish and chips? Then you'll love baccalà, an Italian-style battered salt cod recipe. It features a very light batter which makes it very appealing to children and adults alike!
9. Jamaican Saltfish Fritters by That Girl Cooks Healthy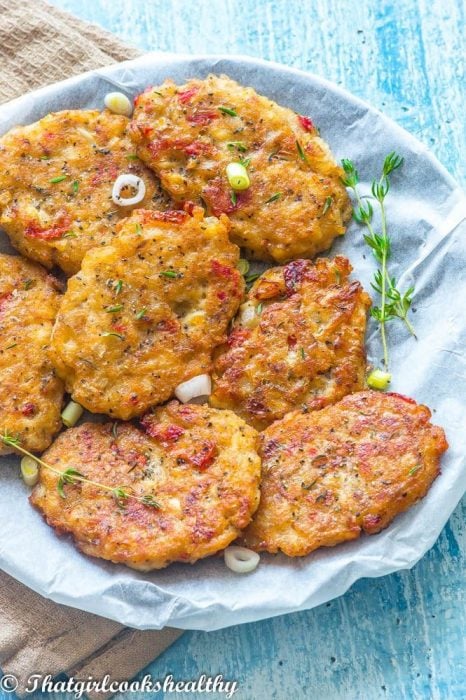 This Jamaican saltfish fritters recipe will instantly transport you to the Caribbean. So flavoursome, crispy and more-ish. They make the perfect snack or appetizer!
10. Jamaican Cabbage and Saltfish by That Girl Cooks Healthy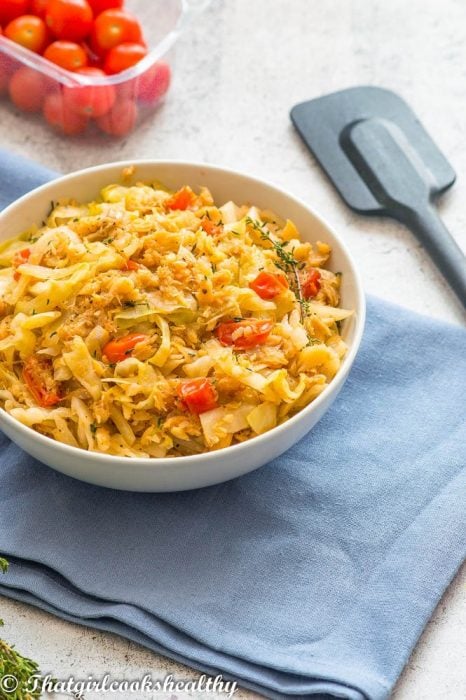 Cabbage and Saltfish is a Caribbean stable that is tasty yet so easy to pull together and whip up within 30 minutes. This versatile Jamaican dish features flaked cod fish steamed with onion, garlic, tomatoes and steamed cabbage
11. Norwegian Salt Cod Stew – Bacalao by The Forked Spoon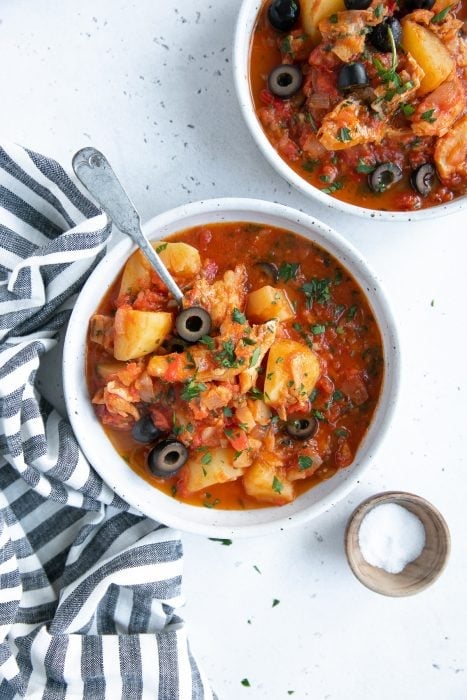 For a delicious northern recipe, this Norwegian Salt Cod Stew, or Bacalao from the Spanish word for cod, is made with salt cod, olive oil, stewed tomatoes, garlic, shallots, and potatoes.
12. Newfoundland Salt Codfish à la Abad
It's no surprise that many recipes for salt codfish come from Newfoundland. For centuries, the fisheries of the Grand Banks of Newfoundland and the Georges Bank provided salt cod to countries around the world.
This traditional Canadian dish for Salt Codfish à la Abad features battered boneless salt codfish layered with fried potatoes. It's topped with a slightly tart sauce of vinegar, onion and parsley.
13. Nova Scotia Fish Cakes by Bacon is Magic
This traditional Nova Scotia recipe for salt cod cakes from Canada is quite simple, easy to make and easy on the budget. It's also very versatile as, although it traditionally features salt cod with mashed potatoes, egg, onion and celery (optional), it can also be made with leftover salmon, cod or tilapia.
14. Saltfish Souse from Grenada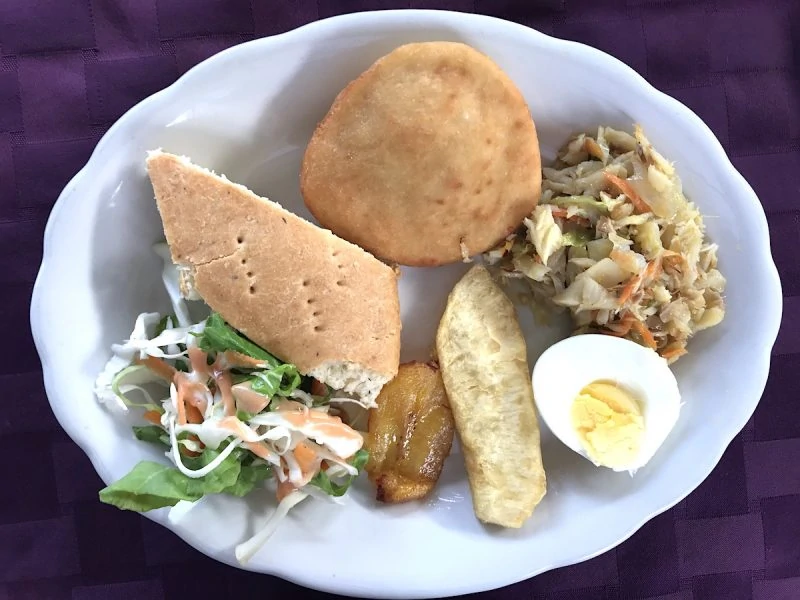 A popular way to prepare saltfish in Trinidad and Grenada is in saltfish souse, a flavourful mix of salt cod, shredded vegetables such as carrot, peppers, onions and scallions, often enjoyed for breakfast. Saltfish souse is the perfect complement to traditional Grenadian coconut bakes and provisions. Get a recipe for saltfish souse from Simple Grenadian Cooking.
15. Spanish Salt Cod Stuffed Piquillo Peppers by Caroline's Cooking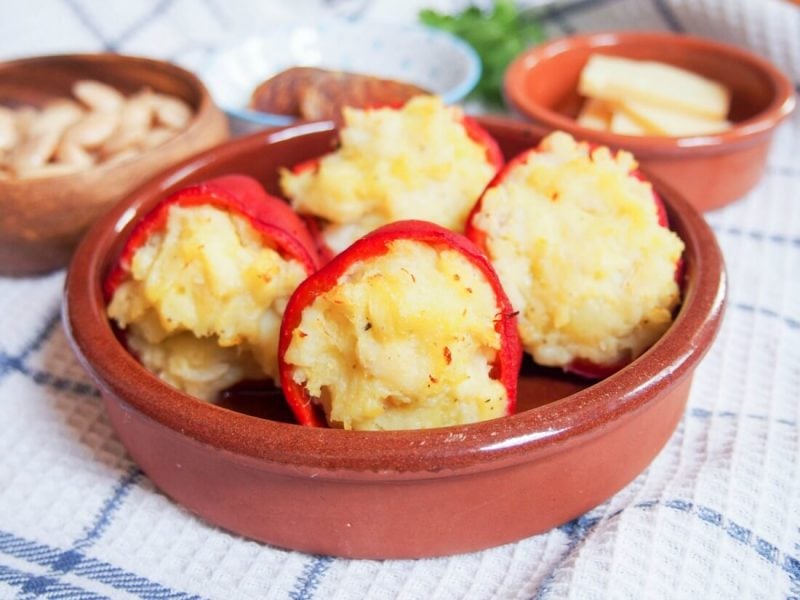 These salt cod stuffed piquillo peppers are Spanish comfort food in tapas form – the potato and salt cod filling is smooth and packed with flavour. They make a great appetizer or serve as part of a tapas meal.
How to Prepare Salt Cod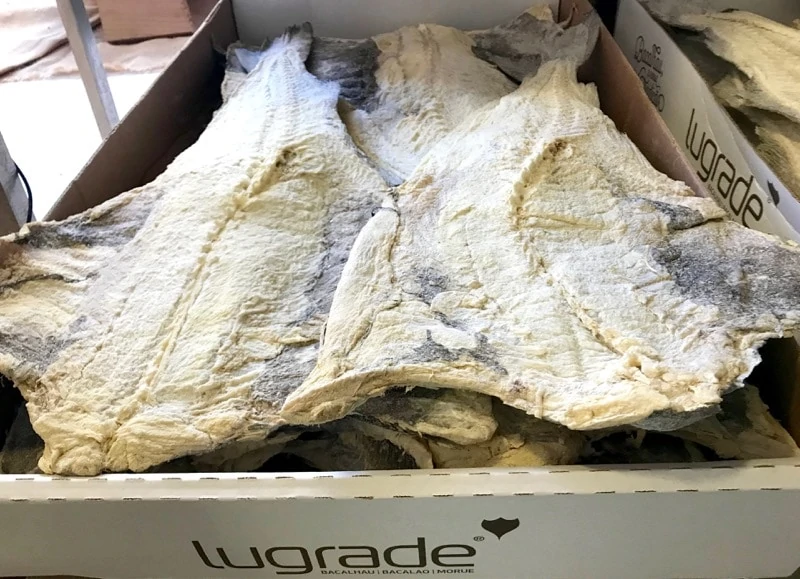 Salt fish is also known as bacalao, bacalhau and salt codfish, but they are all the same — fresh cod fish that's been dried and salt-cured.
Most salt cod has been deboned and had the skin removed.
However, even with salt cod that's been deboned, you need to check it carefully before preparing as some bones may remain. The bones are easy to remove once the salt cod has softened in water.
In order to prepare salt cod for cooking in a recipe, it needs to be rehydrated and the majority of the salt removed.
To prepare salt cod, place the filets in a shallow glass baking dish or container with enough water to cover it. Use one gallon of water for 2 pounds (900 grams) of fish.
Keep the salt cod and water in the refrigerator while soaking.
Soak it in water for 48-72 hours but not more than 96 hours. You should not plan to remove all the salt, some salt should remain in order to preserve the delicious distinctive bacalao flavour.
Change the water four times during the soaking period.
Once you've finished soaking the salt cod, drain it and dry it throughly.
When it comes to storage, soaked bacalao salt fish is like fresh fish. It can be refrigerated for up to two days.
Unsoaked dried bacalao can be stored for months in the refrigerator.
You Might Also Like:
Save to Pinterest!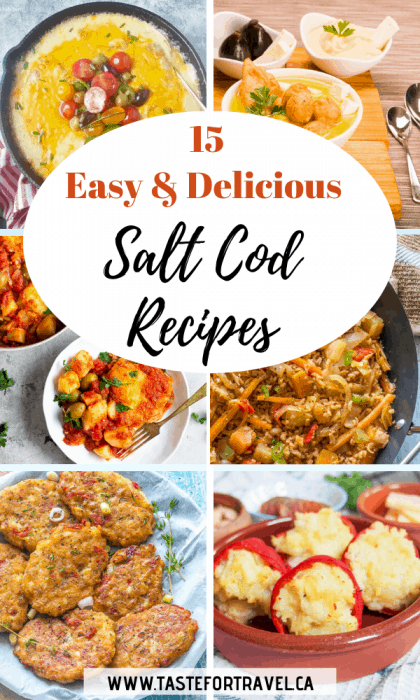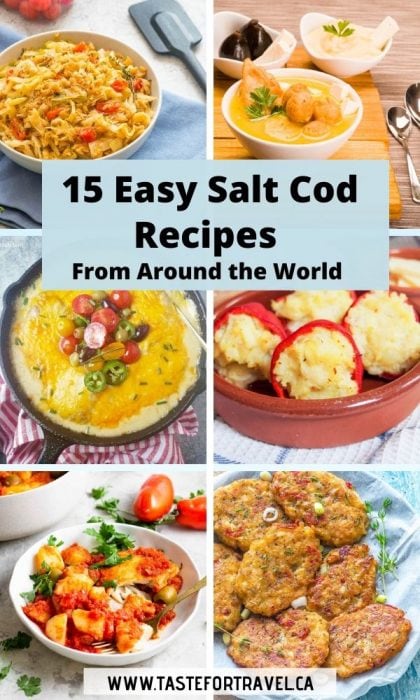 Dividing her time between Canada, Guatemala and Mexico (or the nearest tropical beach), Michele Peterson is the founder of A Taste for Travel. Her award-winning travel and food writing has appeared in Lonely Planet's cookbook Mexico: From the Source, National Geographic Traveler, Fodor's and 100+ other publications.
Read more about Michele Peterson.