We may earn income from links in this post. Please read this Disclosure for details.
It's true what they say: if you can't afford travel insurance, then you can't afford to go travelling. While the risk of anything happening is relatively low, it's not unheard of, and can lead to large, spiralling costs in the most extreme circumstances.
Read on to find out why travel insurance is important for every traveller.
1. Medical costs abroad are sky-high
Most trips are trouble-free, so it can be tempting for tourists to take a chance and skip out on travel insurance altogether. But what if something does happen? Well, you'll be looking at enormous bills on your return home.
Medical care in a foreign country can cost thousands upon thousands of dollars, even for a relatively minor injury like a fractured arm, and that's not including the cost of your flight(s) home. It's not worth taking the risk.
2. Your health is a priority
If you fall ill or something happens to you while you're on your travels, you want to know that you'll be well looked after. You also don't want to worry about paying for any treatment. That's where travel insurance comes in.
A good travel insurance policy will cover all medical expenses and repatriation (your journey home), which means you can concentrate on recovery.
If you have an existing medical condition, make sure you declare it. Otherwise your policy will be void and any claims you make may be invalidated. The right insurance will fully protect you, no matter where you go.
3. Other types of insurance won't cover you
Some people already have private health insurance or accident coverage. This can lead them to believe that they're already insured for incidents abroad. However, these policies won't normally cover any emergencies that occur while you're travelling. So make sure you read the small print.
This will also give you a better idea of what you need your travel policy to take into account.
Some types of home insurance extend their cover to items taken out out of the house and even out of the country so make sure you check in advance.
4. Travel insurance covers your personal belongings
Yes, it's true: things can be replaced but you can't. Even so, knowing you'll be able to replace the contents of your luggage will give you peace of mind if your suitcases get lost or stolen.
Make sure you check your policy's single item limit, i.e. the maximum amount the insurer will pay for a single item like a laptop or a tablet, so that you know your gadgets are covered.
5. You'll be covered even if you cause an accident
Don't discount personal liability coverage. It will cover the fees if you cause an accident or damage and the other party/parties make a claim. If you're considering renting a car in Mexico, be sure to obtain sufficient liability insurance. Your credit card policy is most likely invalid in Mexico so you'll need to purchase it separately.
6. Adrenaline junkies are provided for, too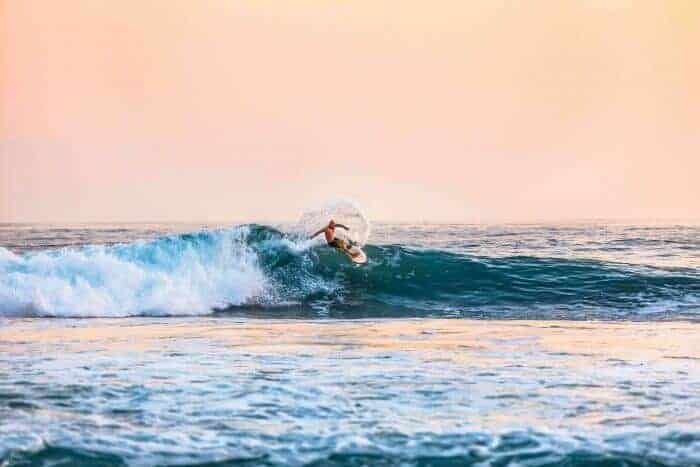 If you're planning an adventure holiday — trekking, skydiving, skiing, surfing in Puerto Escondido for example — then not all standard insurance policies will cover you. Fortunately, you can buy specialist insurance so that you're still protected in the unlikely event anything goes wrong.
Be sure to read each policy in full before you buy, because what's considered a normal holiday activity and what's considered to be high-risk will vary from company to company. Some may see driving an RV on the Blue Ridge Parkway as normal, for example, and others may list it as higher risk.
7. You won't have to pay cancellation fees
If, for any reason, you have to cancel your trip, your insurance will cover the fees if it's part of the policy. This can save you a considerable amount of money. This also applies if your holiday ends sooner than planned.
Read more about how to travel safely in these posts:
20 Travel Safety Tips for Guatemala
12 Tips on How to Avoid Zika, Dengue and Chikungunya Virus in Mexico, Guatemala and the Caribbean
Dividing her time between Canada, Guatemala and Mexico (or the nearest tropical beach), Michele Peterson is the founder of A Taste for Travel. Her award-winning travel and food writing has appeared in Lonely Planet's cookbook Mexico: From the Source, National Geographic Traveler, Fodor's and 100+ other publications.
Read more about Michele Peterson.