We may earn income from links in this post. Please read this Disclosure for details.
Wondering how to choose a shore excursion during a Caribbean cruise on the Royal Clipper? Here are some things to consider when deciding on shore excursions in the Caribbean.
Cruising the Caribbean on the Royal Clipper
The Royal Clipper is the largest full-rigged sailing ship in the world and with 42 sails, five masts, an agreeable crew and the Caribbean light shifting subtly with every turn it might also happen to be the most photogenic.
It's an ideal way to explore the Caribbean as it can access smaller ports, many of them unaccessible to larger ships.
After taking dozens of photos of the tall ship from the water and even more from the bow, stern and helm I realized it was actually possible to take too many photos of something.
It was time to go ashore.
Here are some tips on the top things you should consider when choosing a shore excursion in the Caribbean:
1. Difficulty Level of the Excursion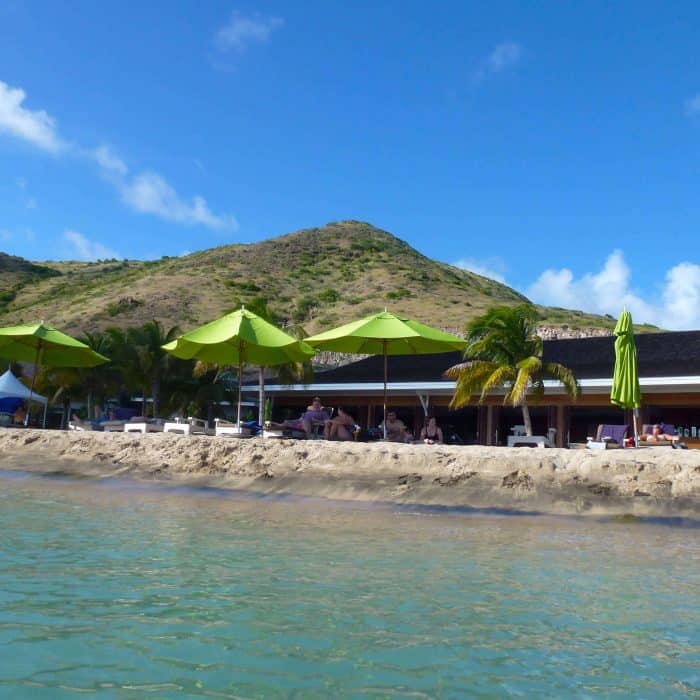 Browsing the Port Booklet of excursions can be dizzying. With 60 pages of adventures plus the option of just lazing on a beach, it's important to consider your physical fitness capabilities.
Fortunately, excursions are categorized according to physical condition. For example, a rating of "Difficult, you need to be in good physical condition" should be taken seriously. If you can't keep up with the group, not only will you inconvenience your fellow passengers, but you could put yourself in physical danger.
It's also worth considering the temperature at your destination. While you might very well be able to easily hike several miles uphill on a cool fall day back home, the experience hiking through a tropical jungle in 35 C with high humidity is completely different.
And there's the matter of insects. Read our advice on How to Avoid Mosquito-borne Viruses such as Dengue, Zika and Chikungunya.
2 Duration of the Tour
Be sure to check and see the distances you'll be travelling for the excursion. It's worth considering too that there will inevitably be delays due to traffic or construction. Do you really want to spend your vacation stuck in traffic?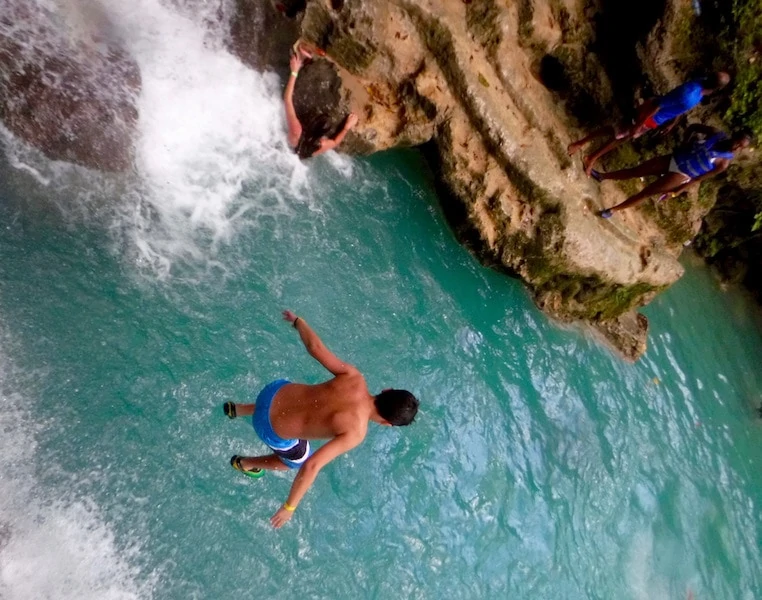 Take our experience in Jamaica for example. We took an excursion to the Blue Hole from Montego Bay. While it was amazing to experience jumping into this incredible natural wonder, it involved almost 7 hours in the car. It's an excursion that makes sense to do from Ocho Rios but not Montego Bay.
Although it's tempting to want to do it all and see everything at each port, you might also not want to spend ALL day and every day long distances away from the boat.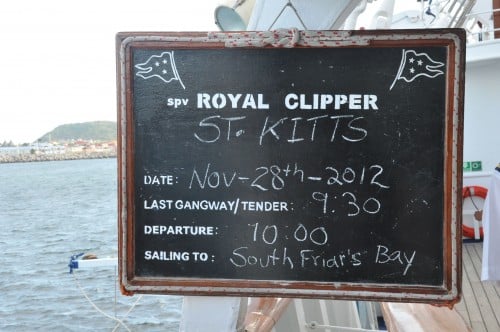 3 Choose a Balance of Activities
Try to strike a balance between activity and relaxation and sightseeing. If you do an active adventure in the morning, you might consider visiting a local beach in the afternoon or getting a Day Pass to a beach club.
During my cruise I opted for a Hike to Trafalgar Falls & Champagne Snorkel (influenced by the word "champagne" and the prospect of seeing a Hawksbill sea turtle) in Dominica and the St. Kitt's Scenic Railway, a leisurely roll through volcanic mountains and valleys with complimentary cocktails and an afternoon on the beach.
If you're planning a relaxing beach day, take your own inflatable pool noodle or other beach toy. It will add to the fun factor especially if your travelling with kids. Check out this Cruise Packing List for other tips on what to bring (and what not to bring) on a Caribbean cruise.
4 Immerse Yourself in Local Culture
From shopping in the local spice market in St. George's Grenada to taking a tour of the Exclusion Zone in Montserrat there are many way to get acquainted with the cultures, traditions and people at the destinations you visit.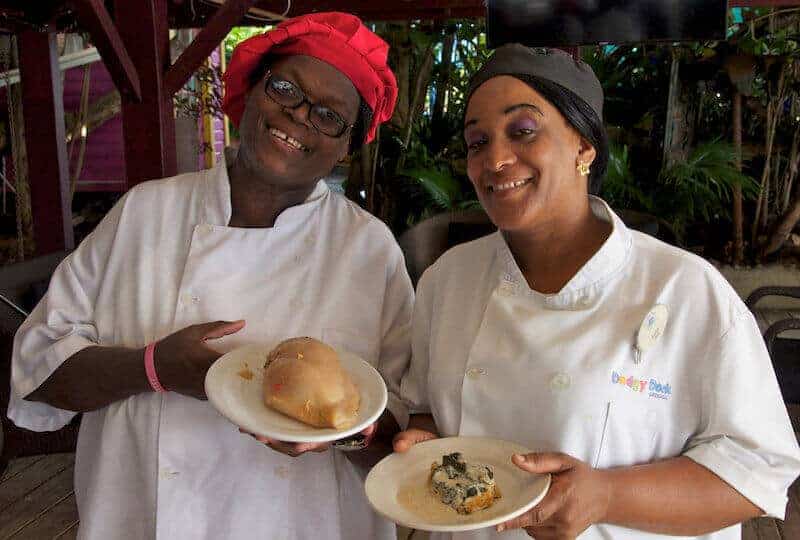 Cruise ship travellers can also participate in the Reading Road Trip experience during Island Routes' shore excursions in the Turks and Caicos. This unique opportunity to enhance the lives of Caribbean children is part of the Community Routes Program.
In addition to reading a story to a small group of students, participants can donate a new or gently-used book to the school library to be enjoyed for years to come.
5 Budget and Cost of the Excursions
Many of the ports lend themselves to independent explorations, which can be an easy way to give yourself a break on the budget. One of my favourite ports was the island archipelago of Iles des Saintes, a bay so picturesque it's a member of Les Plus Belles Baies du Monde (The World's Most Beautiful Bays), an association established in Berlin in 1997.
I soaked up the French flair by sipping café au lait in a local cafe and exploring the tiny island by scooter. Later, on nearby Îlet à Cabrit I enjoyed pristine swimming, easy snorkelling and browsing the artwork in the rustic studio of French artist Ulrich, who offers hands-on pottery lessons.
The best part of all on a cruise like the Star Clipper is getting back on board just in time for some night shots of sails, moonlight and crew.
Dividing her time between Canada, Guatemala and Mexico (or the nearest tropical beach), Michele Peterson is the founder of A Taste for Travel. Her award-winning travel and food writing has appeared in Lonely Planet's cookbook Mexico: From the Source, National Geographic Traveler, Fodor's and 100+ other publications.
Read more about Michele Peterson.