We may earn income from links in this post. Please read this Disclosure for details.
Curious about what food is Halifax known for? You might be surprised!
Halifax, Atlantic Canada's biggest city, is full of East Coast charm. People come for its endless coastlines, chill locals, and history choked museums.
I've been coming to Halifax for years to visit friends, and always loved being in the salty Atlantic coast air, but honestly never really paid much attention to the food (except required lobster rolls!)
But on a recent visit I saw a shift.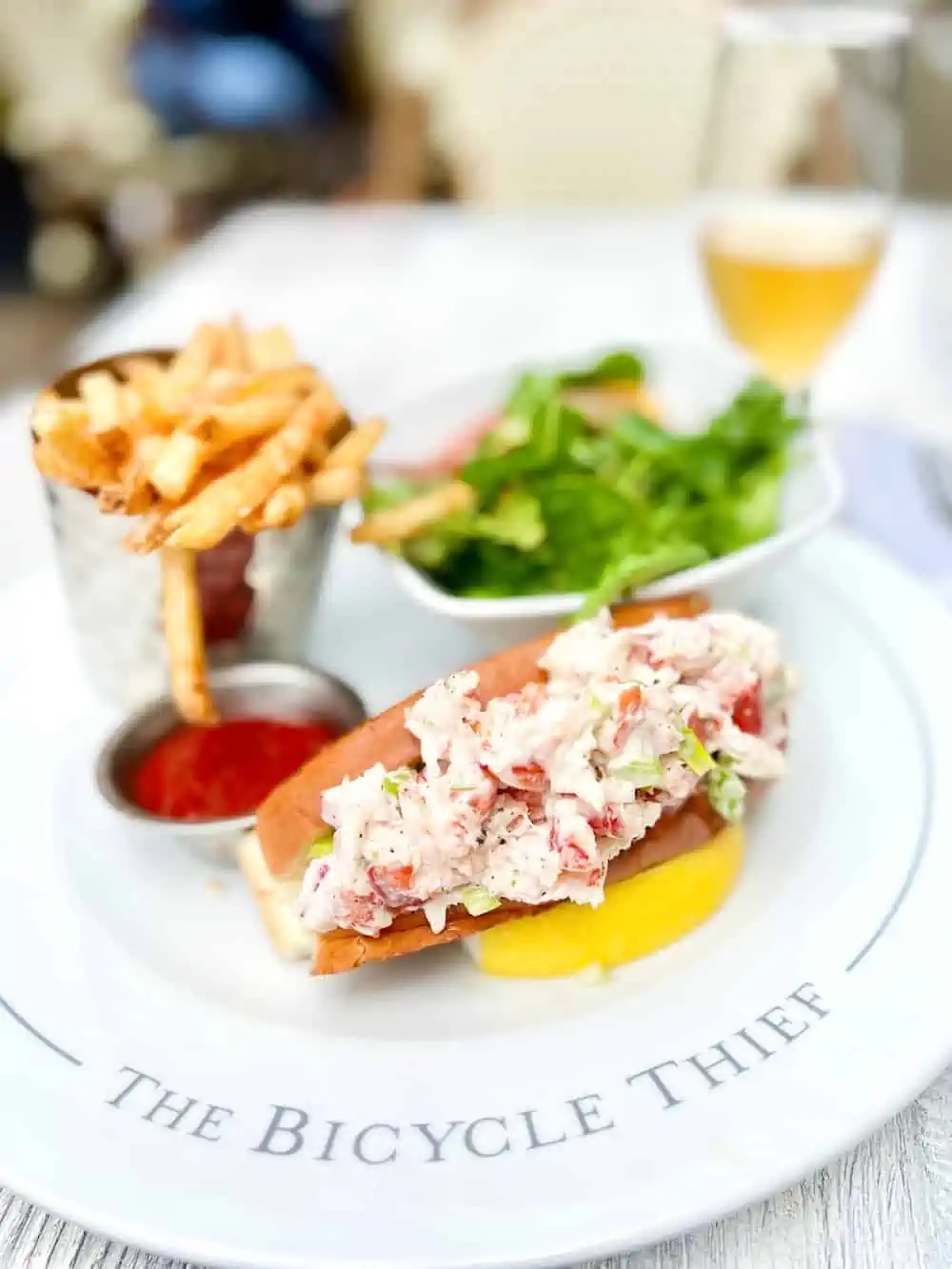 In just under a year, new restaurants with chefs who've moved here from across North America have opened.
They're creating show-stopping, ethically-sourced dishes using produce picked at farms down the road and seafood pulled from their backyard, aka the Atlantic Ocean.
And Halifax is, of course, an immigrant hub. Some of the great new food stories are stories of immigrants.
The city's Afro-Canadian community has also shaped Halifax's food scene.
And, of course no trip to Halifax is complete without a famous lobster roll, something with blueberries in or on it and the surprising official dish of the city, the Halifax Donair.
So whether you're stopping in on a Canada & New England cruise, heading to the Acadian Shores or are staying awhile to explore other regions of Nova Scotia, read on to discover the best food in Halifax and where to find it.
1. Dave's for Lobster Rolls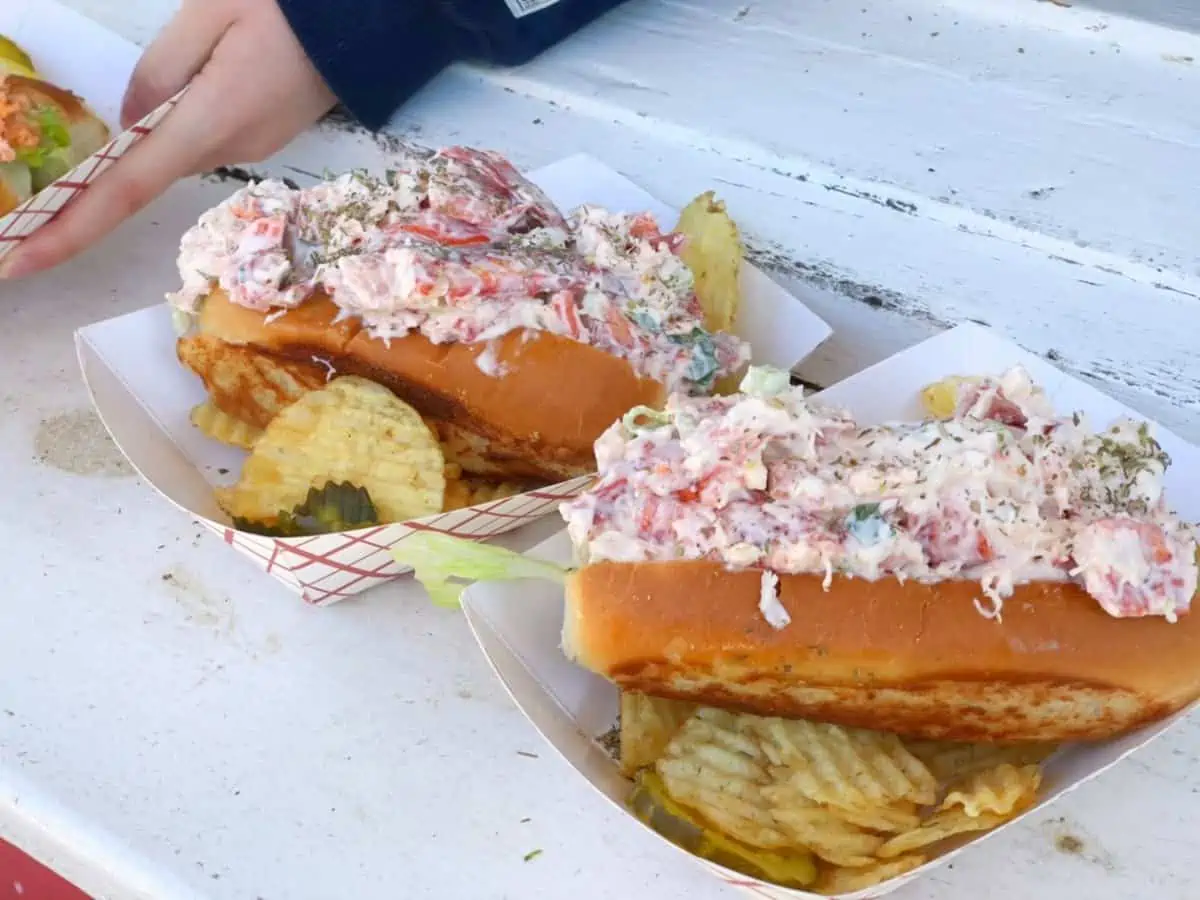 Locals like to say that choosing a favourite lobster roll place is like choosing a favourite child.
But if you ask around, and especially if you ask a lot of people who have lobster in their blood (who come from generations of lobster fishers) Dave's name tends to pop up.
The lobster shack on the Halifax waterfront serves the rolls right: cold with lobster mayo and celery or warm lobster with butter, lemon and garlic.
And with a side of Atlantic Canada's Covered Bridge potato chips.
2. The Halifax Seaport Farmer's Market for Blueberries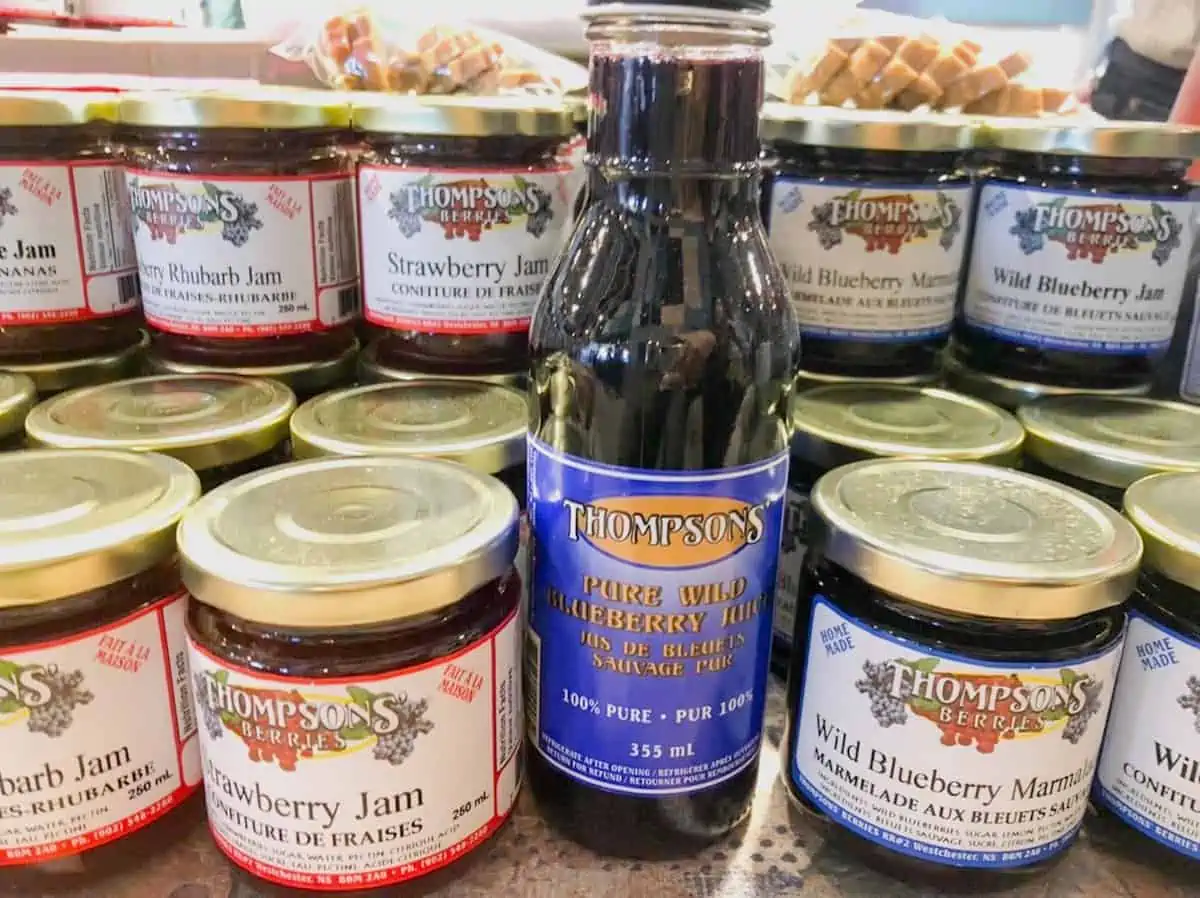 Take a walk on the Halifax waterfront and you're sure to see scores of people coming out of the weekend farmers' market at Pier 21, with Tupperware containers full of blueberries.
Farmers with stalls at the market provide the containers and the delicious fruit that Nova Scotia grows so perfectly.
If it isn't practical to take blueberries home with you, then you'll want to stock up on jars of luscious blueberry jam.
The Halifax Seaport Farmers' Market takes place on Saturday and Sunday. But Saturday is the day you want to go.
Sunday is a watered down version, focused more on crafts than food.
3. King of Donair for Halifax Donair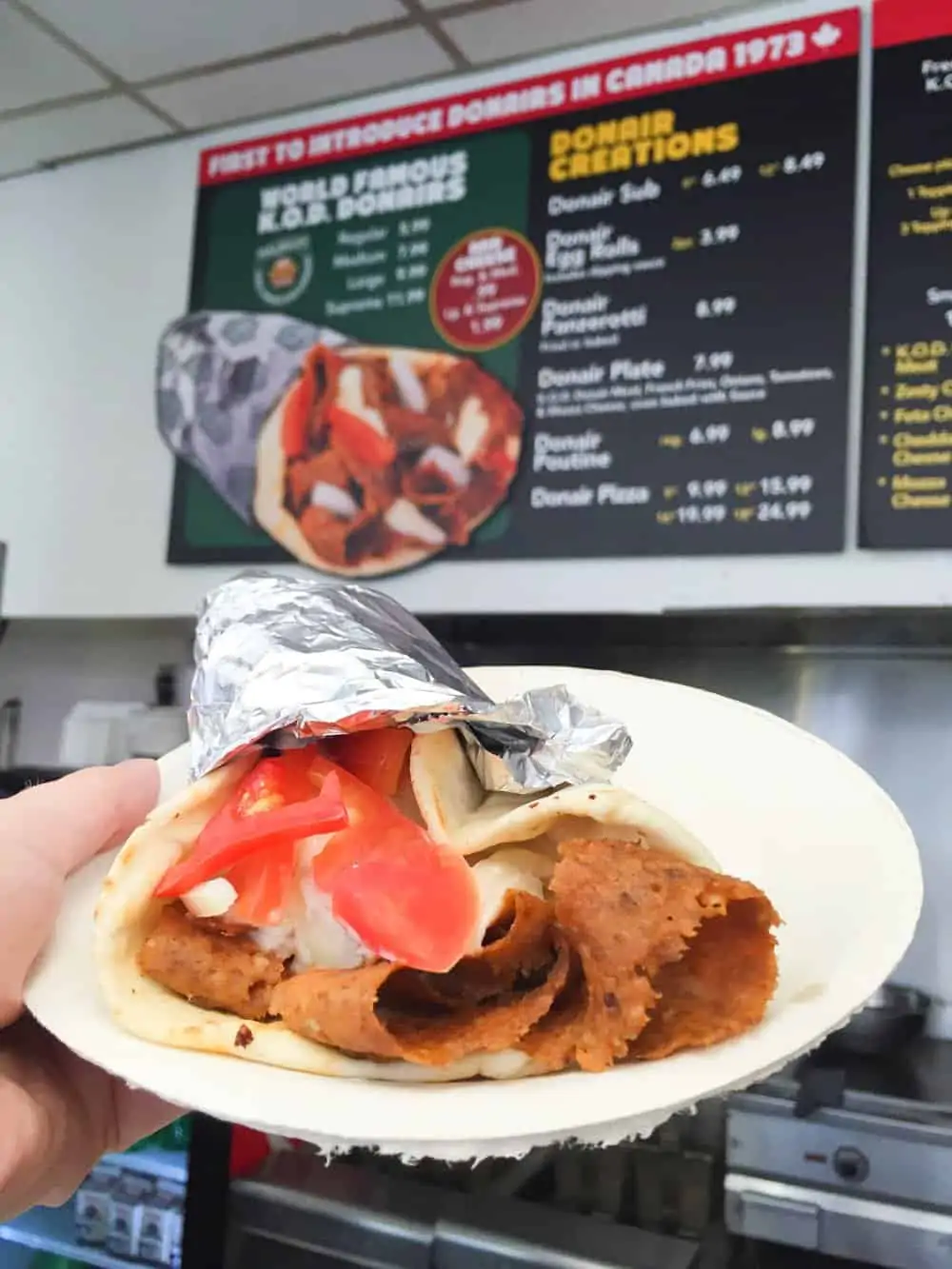 If you want to taste Halifax's "official snack" head to the pizza shop. That's where you'll find the Halifax donair, a tasty but messy pita sandwich filled with spit roasted shaved beef, tomatoes, onions and donair sauce.
How did this Greek-Turkish late night street snack become synonymous with a city that is known for lobster boil ups? It's an immigrant story.
Greek-born Peter Gamoulakos started selling Donairs at his pizza shop in the 1970s, eventually tweaking the recipe to please the palate of Haligonians.
The Halifax version of the Donair's sauce is a little surprising: It's made with three ingredients, sweetened condensed milk, vinegar, and garlic. (It tastes way better than it sounds.)
Today, you'll find Halifax Donairs in most pizza shops, and snack bars across the city.
Everyone has an opinion about the best, but we think it's the one at King of Donair (or KOD as locals call it).
Check rates and availability of the Eat Halifax Food Tour (includes tastings of donair, cider, Tidal Bay wine and more) on Viator.com.
4. Peacock Wine Bar for Craft Cocktails and Small Plates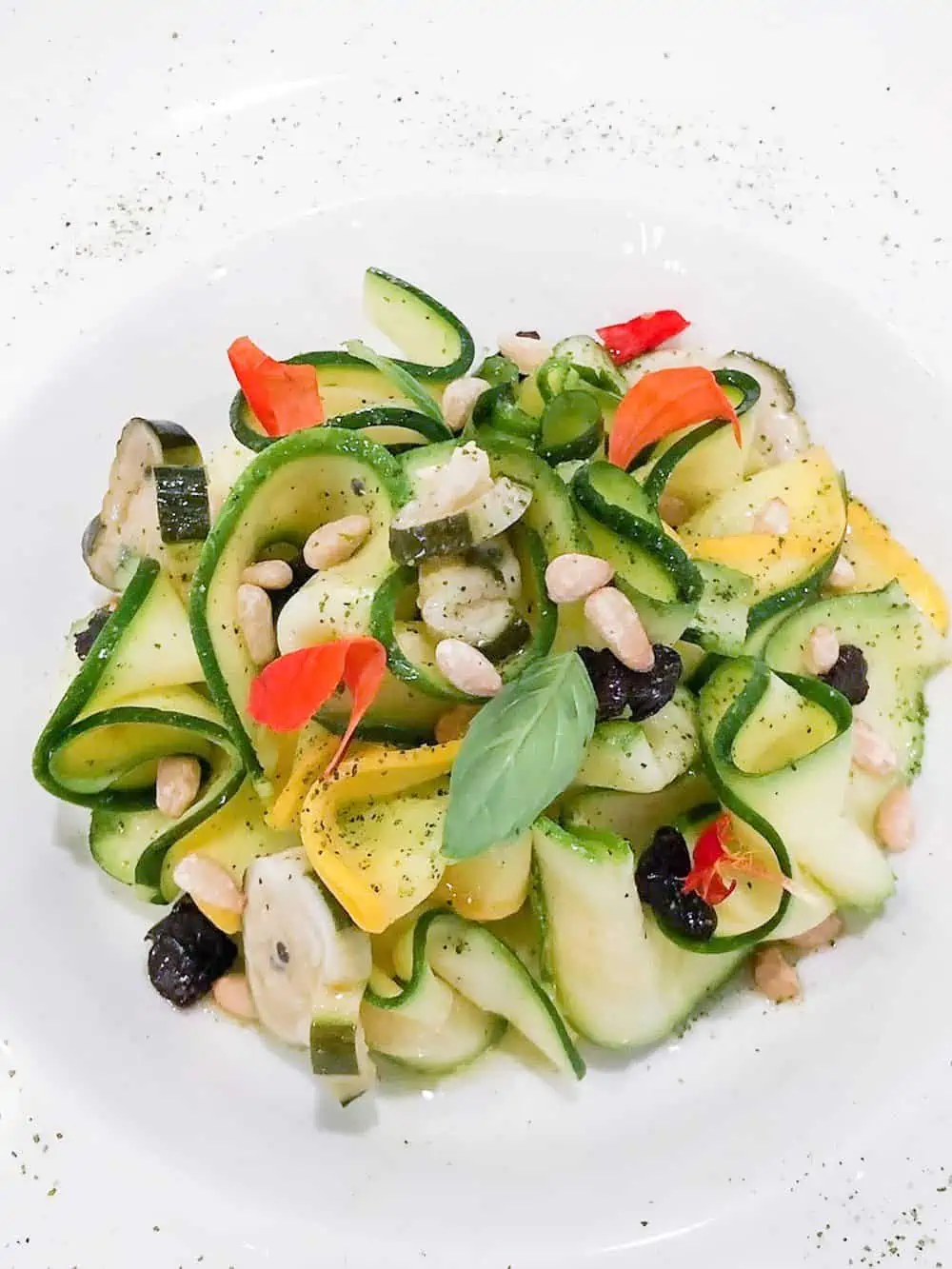 One of the most exciting new restaurants in Halifax, Peacock is a just-opened wine bar and restaurant in Queen's Marque with an extremely well crafted and progressive cocktail program.
The Birds' Word cocktail includes ingredients like green juice and absinthe.
As well, heading the kitchen is young chef Moira Murray, a Nova Scotia native who has done tours in the kitchens of Toronto and New York.
She's especially innovative when it comes to small plates.
A dish of fermented and fresh local vegetables, or a summer squash and hasp salad, as simple as they sound, are revelations.
Insider Tip: To discover even more about Nova Scotia wines, take a 2.5 hour Sunset Wine and Cheese Yacht Cruise. You'll depart Halifax Harbour at sunset and sail along the coastline enjoying artisanal cheese and sampling four local wines.
Check rates and availability of a Sunset Wine and Cheese Cruise on Viator.com.
5. Peace by Chocolate for Artisanal Chocolate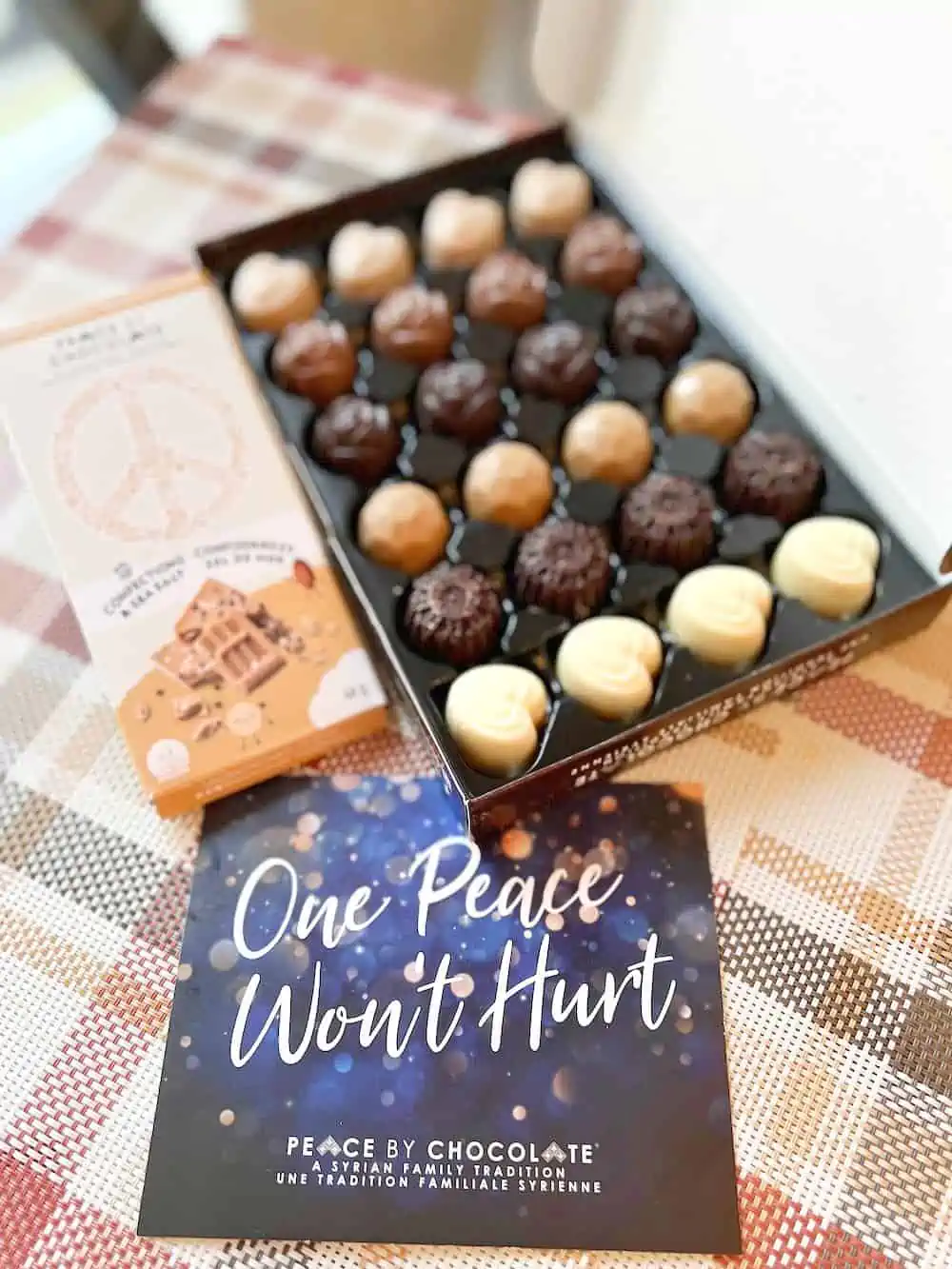 In, 2012, the Hadhad family moved to the small Nova Scotia town of Antigonish, refugees from war torn Syria. Their family had a successful chocolate factory in Damascus.
Eventually they were able to start a new business manufacturing the quality, artisanal chocolates they had made a name for themselves with in the Middle East. They named their new Canadian company Peace by Chocolate.
In 10 short years they've become one of Canada's best known chocolate makers and won awards for their product as well as their community's hearts.
Their story has even inspired a Hollywood movie.
The family have just opened a stylish new brick and mortar in the Queens Marque district within easy walking distance of the cruise ship port.
You can pick up one of their fancy chocolate boxes or a bar with flavours like dark chocolate and blueberry, and milk chocolate and potato chips.
The bars, with their colourful wrappers that say Peace in different languages, are artfully displayed in their gallery-like shop.
6. Drift Restaurant for Hodge Podge Stew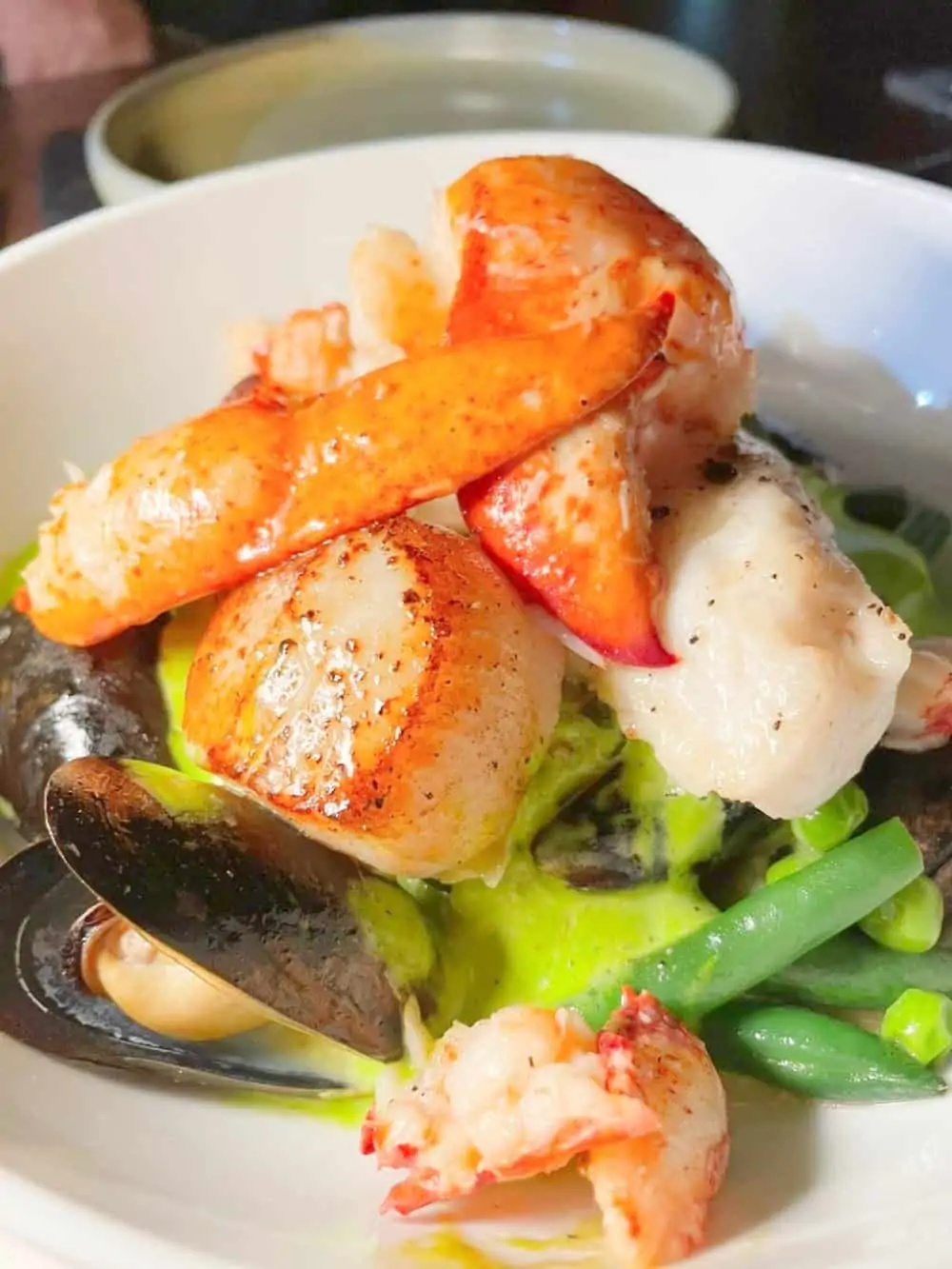 When it comes to must-try new restaurants in Halifax, Drift is a dining hot spot. Helmed by Toronto star chef Anthony Walsh and Jamie MacAulay, it's located in the stylish new Muir Hotel.
The dining room overlooks the harbour in downtown Halifax and the Tidal Beacon, an exciting new outdoor art installation.
Drift's vibe is casual and the food offers a sophisticated take on coastal food, with ingredients from the ocean just outside their window.
One dish on the menu you don't want to miss is hodge podge. The restaurant's version of this classic Nova Scotia vegetable stew elevates it, adding wax beans, root vegetables, vibrant scallops and fresh haddock.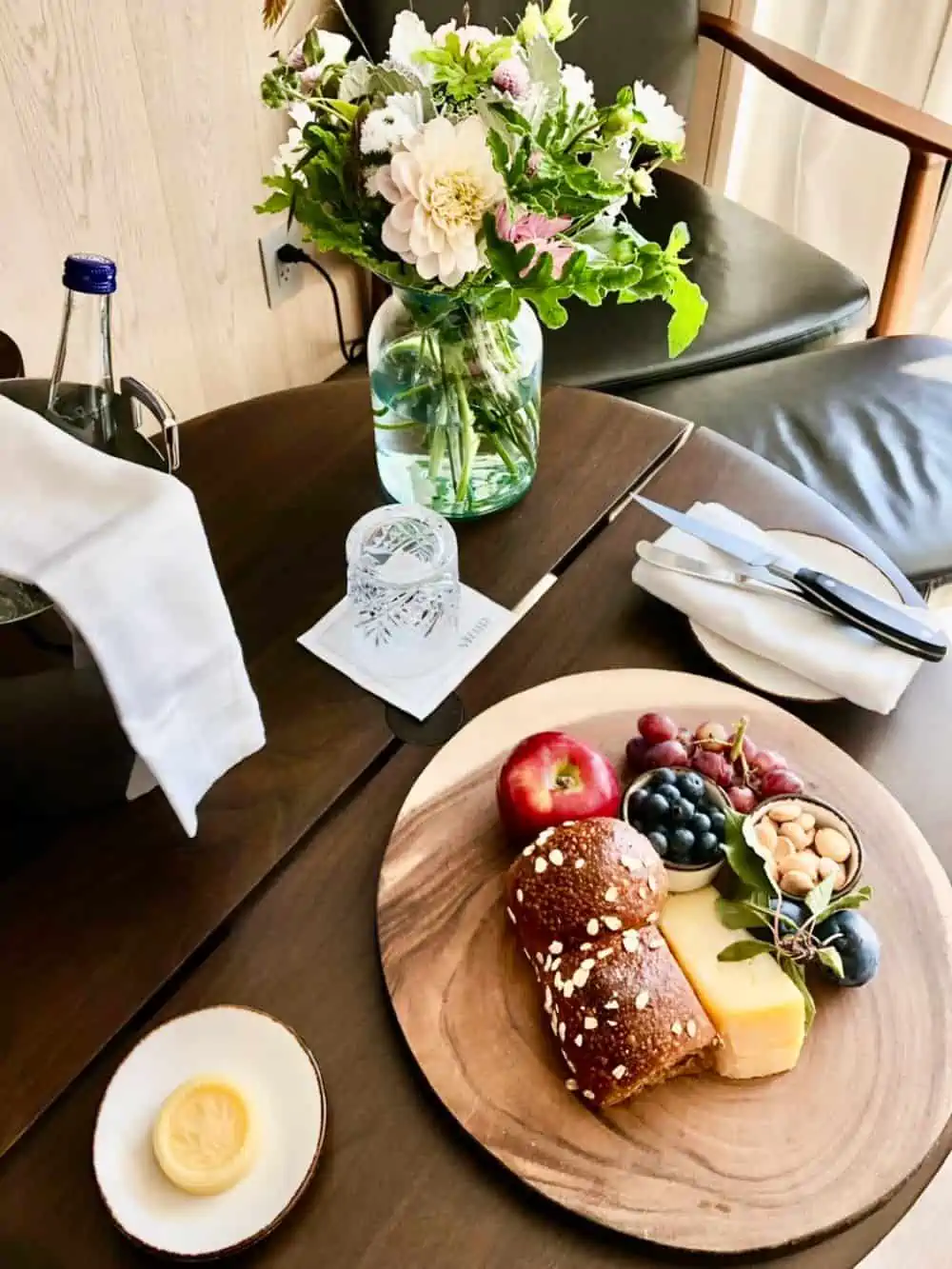 You also don't want to miss the MaryAnn's Brown brown bread dinner rolls if they're available.
They're sweetened with molasses and served with organic honey butter and might be one of the best things you ever tasted.
7. Sugah Confectionery & Ice Cream Emporium for Moon Mist Ice Cream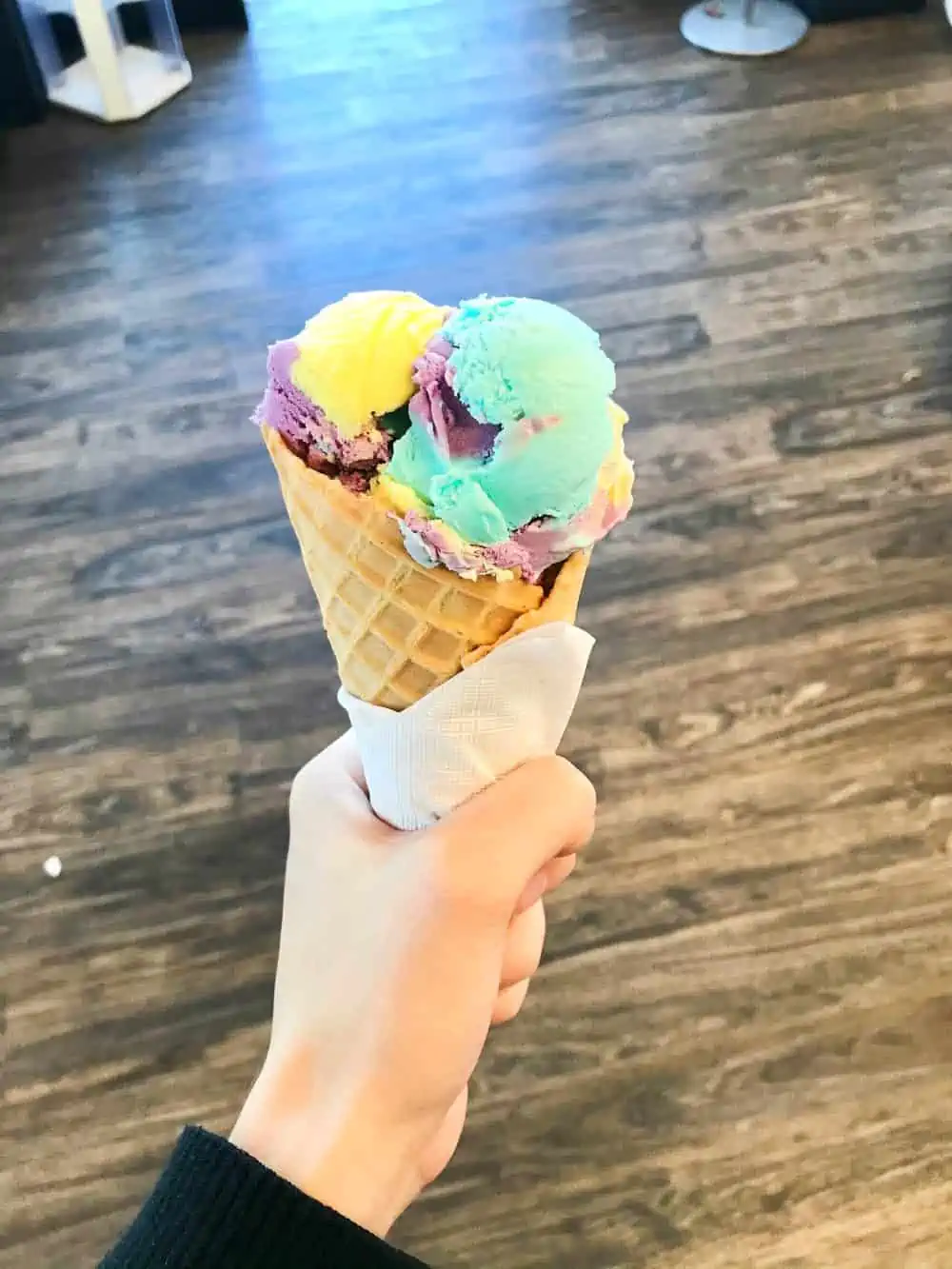 This waterfront candy shop is a handy place to try the ice cream flavour that's been the unofficial treat of Nova Scotia since three dairies started producing it at the same time in the 1980s.
Moon Mist ice cream is a beautiful to look at and surprisingly delicious flavour combination of banana, grape, and bubblegum.
The purple, yellow, and blue colours are just so cheery especially when eaten (or Instagrammed) against a backdrop of the Atlantic Ocean.
Making a stop at this popular ice cream emporium is one of the best things to do in Halifax with teens and tweens.
It's such an icon of the city, that one Halifax hairdresser even specializes in dying hair Moon Mist colours.
8. Bicycle Thief for Spaghettini ai Frutti di Mare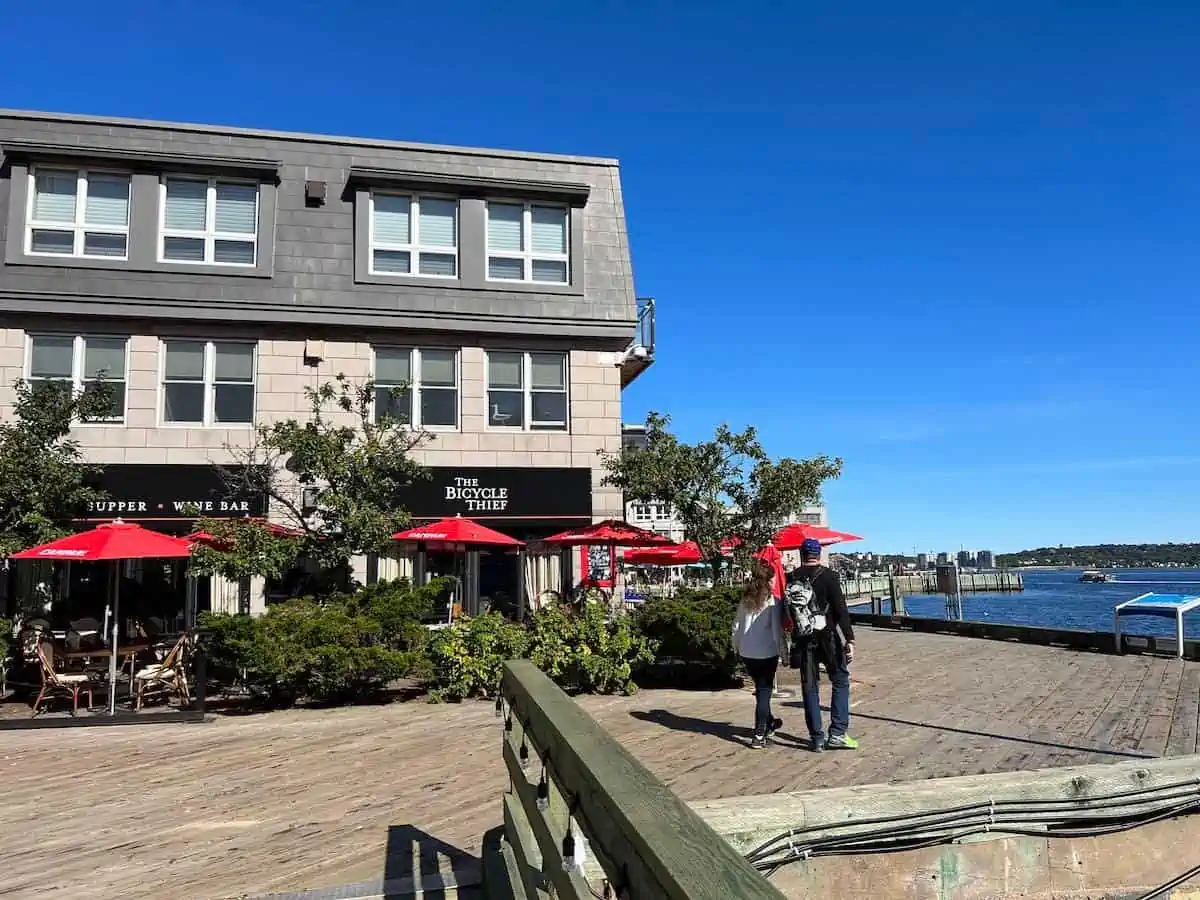 The Bicycle Thief is a lively, award-winning restaurant on the Halifax waterfront with a hard to snag reservation. Its name pays homage to the great Italian neorealist film and the menu is Italian with Atlantic Canada influences.
While the lobster roll is always a wise choice, the seafood pasta is outstanding. Its creaminess pairs beautifully with a glass of Tidal Bay, Nova Scotia's signature wine.
If you're looking for the best waterfront restaurant in Halifax, you won't be disappointed with the Bicycle Thief. It's a wonderful place to have a long leisurely lunch overlooking the ocean.
The Fire and Ice Champagne Bar is a welcoming treat in the winter. Heat lamps and outdoor fire glows keep you warm and toasty outside and bubbly keeps you warm and fizzy inside.
9. John's Lunch for Haddock and Chips
An iconic fixture on the Halifax dining scene. John's Lunch is an old school place in the neighbourhood of Dartmouth that serves excellent fish and chips, especially focusing on haddock, as well as all kinds of casual seafood dishes like clams and scallops.
They also do burgers and deli sandwiches but true Bluenosers come for the fresh battered golden haddock served with crispy fries.
Pro Tip: Halifax Transit offers two ferry services. There's one from the Halifax waterfront to Alderney Landing in downtown Dartmouth and another from the Halifax waterfront to Woodside wharf near John's Lunch. Adults fares are $4.25 CAD. Note that John's is closed Tuesdays and Wednesdays.
10. The Africville Museum to Buy the Cookbook In the Africville Kitchen: The Comforts of Home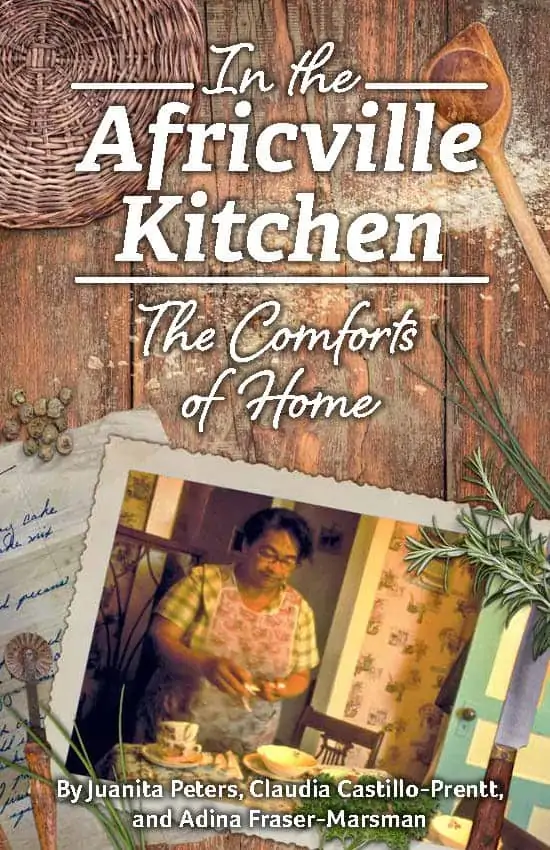 In Atlantic Canada, Afro-Canadian communities helped transform then throwaway food, such as lobster and eel, into the delicacies we know today.
To gain greater understanding of the Afro-Canadian history of Nova Scotia and to try generations old recipes (such as Sunday boil), stop by the Africville museum and purchase a copy of the cookbook The Africville Kitchen: The Comforts of Home.
The cookbook is a collection of historic recipes handed down through generations from the actual residents of Africville.
Africville was a primarily Black community located on the south shore of Halifax that started in the mid 19th century and lasted until it was demolished in the 1960 in what was an act of racism.
It was home to a mixed population of formerly enslaved people, Maroons, and Black refugees from the War of 1812.
In 2019, the mayor of the Halifax Regional Municipality apologized for the demolition and a museum was built. Africville is now a National Historic Site of Canada.
Bonus: Henry House for its Canadian History
Contributed by Gary Crallê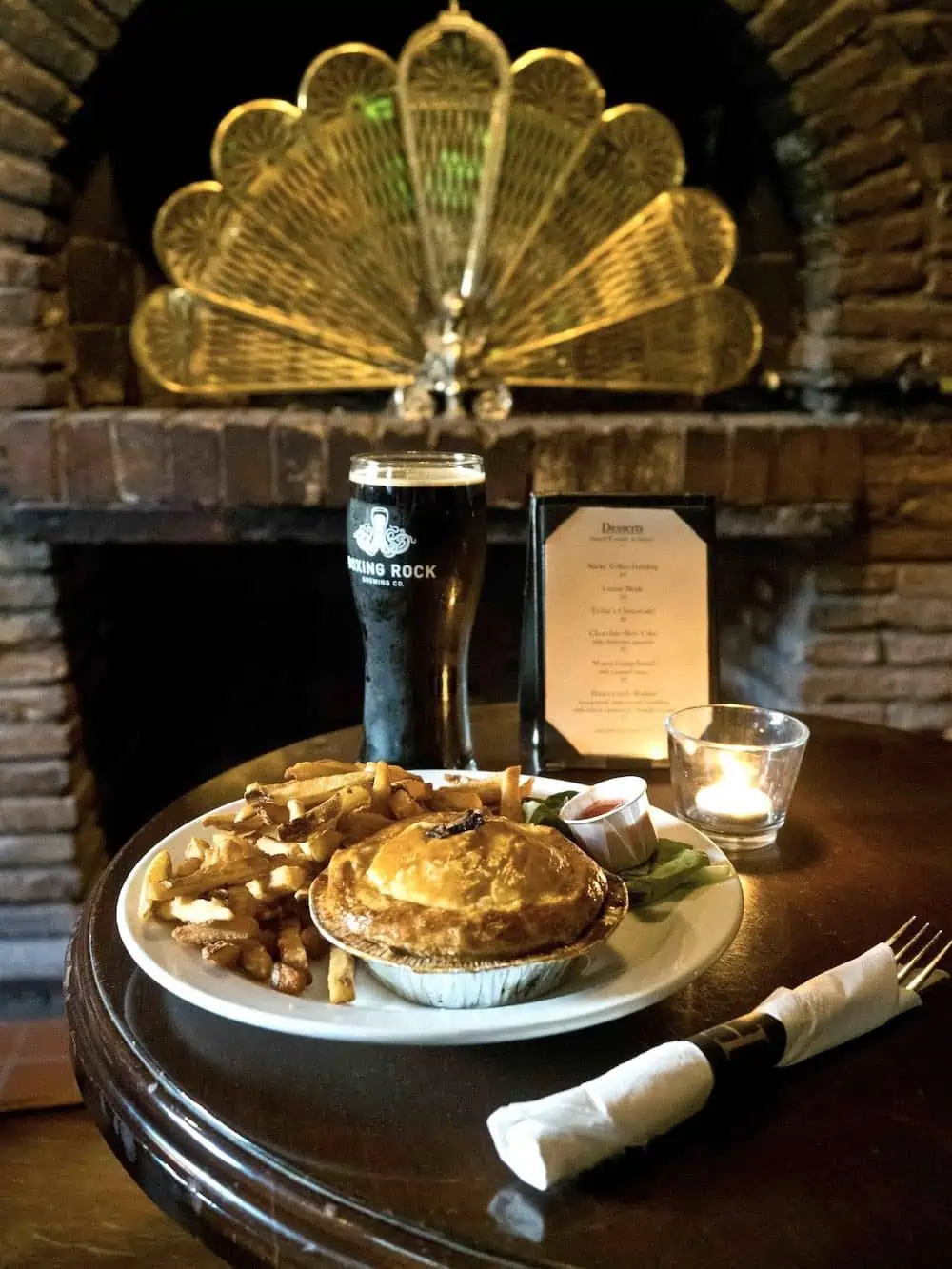 Some foods are unapologetically timeless and best consumed anywhere. But if you're looking for surroundings to match the dish, Henry House, a restaurant in Downtown Halifax near the waterfront, fills the bill.
The 2-and-a-half storey stone structure with its gable roof and attic windows is a prime example of a style of residence popular in the 19th century among the elite.
Built in 1834, Henry House (La Maison Henry) is designated both a National Historic Site of Canada and Nova Scotian Provincial Heritage Property.
It earned these accolades as between 1854-1864 it served as the home of William Alexander Henry, one of the Fathers of Confederation and a prominent Halifax citizen.
Since 1968, the building has been home to the Henry House Restaurant and Granite Brewery Pub.
Whether draught, bottled or canned, domestic or imported, beer is the beverage of choice here. The food menu offers diverse selection of dishes from Nova Scotia salt cod cakes to creamy seafood chowder with soda bread to British Pub Fare echoing the cuisine of early European colonists.
To soak up the most of this historic atmosphere, choose a table on either the first floor or the basement.
Final Thoughts on the Best Halifax Restaurants, Hotels and Day Trips for Foodies
Where to Stay in Halifax (Luxury) – Muir Hotel Autograph Collection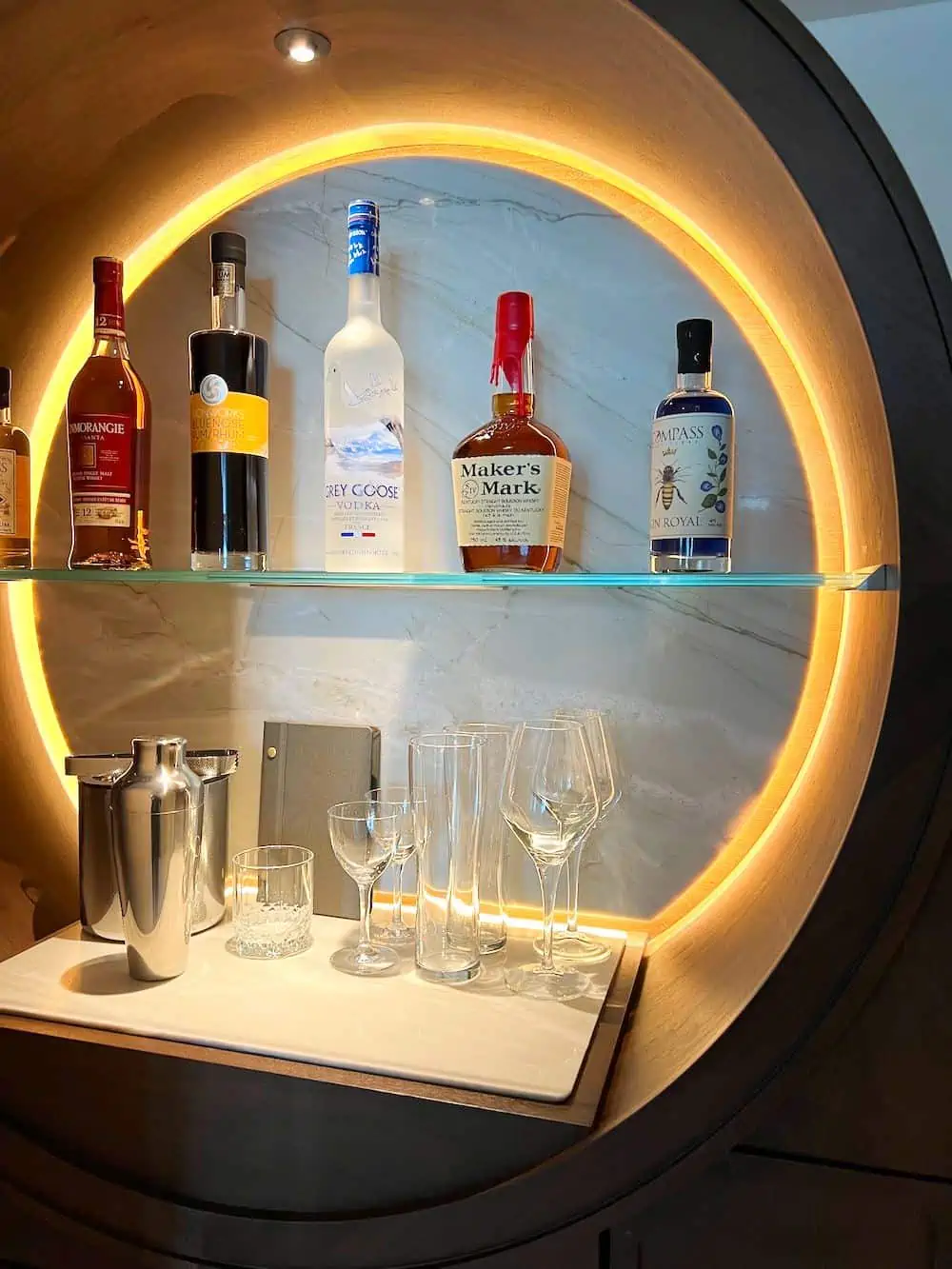 The Muir Hotel in the Halifax's new waterfront district of Queen's Marque is one of Canada's most stylish new hotels. With guest rooms overlooking the harbour, it's decorated with beautiful modern Atlantic Canada furnishings.
For food-focused explorations you can't go wrong with the Muir Hotel's location. You're within easy walking distance to several of the best restaurants in Halifax.
Check rates and availability at the Muir Hotel Autograph Collection in Halifax, Nova Scotia on Booking.com
Where to Stay in Halifax (Mid-Range) – Sutton Place Hotel Halifax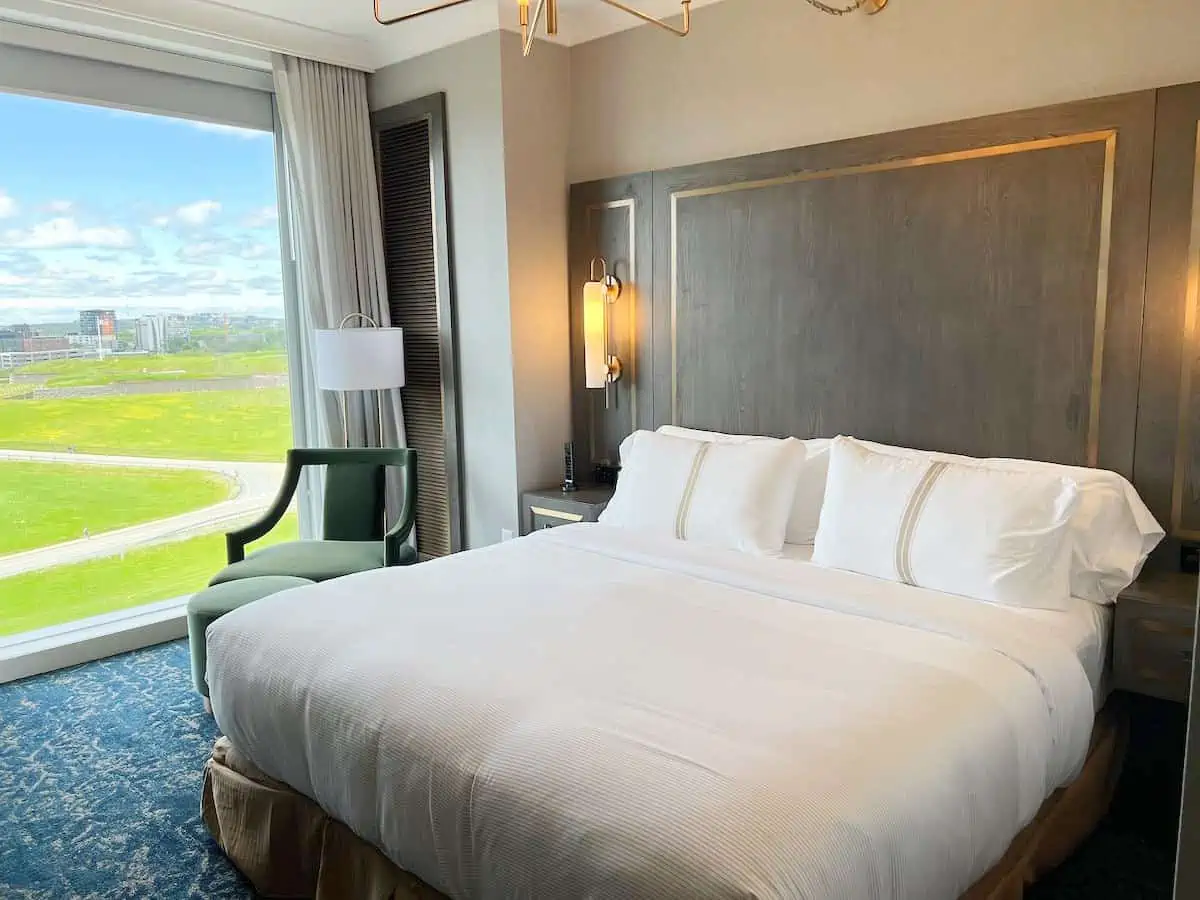 You'll be close enough to get a birds-eye view of the Halifax Citadel Historic Site at this upscale hotel in downtown Halifax.
Enjoy stunning views plus an easy walk to the waterfront, restaurants and bars. It offers excellent value.
Check rates and availability at the Sutton Place Hotel Halifax on Booking.com
Nova Scotia Lobster Fishing and Sightseeing Tours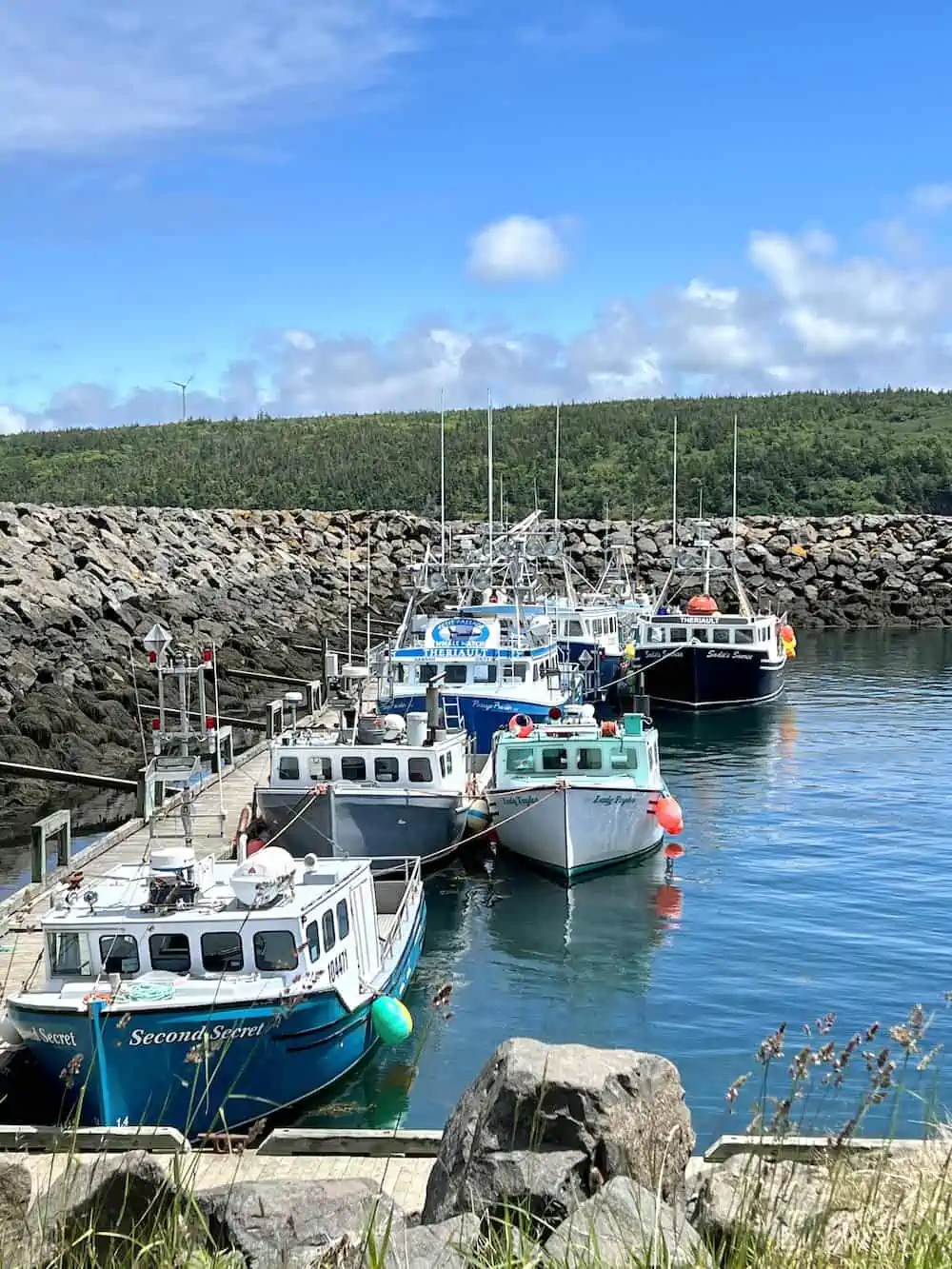 To learn more about Atlantic Coast culture and cuisine, take a day trip from Halifax to Nova Scotia's southwest coast. Here you can take a tour with Bay of Fundy Scenic Lobster Tours on a working lobster fishing boat while sightseeing past attractions such as the famous Balancing Rock and Boar's Head lighthouse.
Along the way you'll learn about the lobster fishing industry and even have the opportunity to band a lobster! Tours take place between June 15th and Sept. 15th. Bay of Fundy Scenic Lobster Tours operates out of Tiverton Port near the village of Digby, a 2.5 hour drive from Halifax.
Check car rental availability and prices at Discovercars.com. They compare car rental deals from many companies so often offer the best deals on car rentals from Halifax Airport and Halifax Port.
Halifax Foodie Getaway – Weekend in Digby, Nova Scotia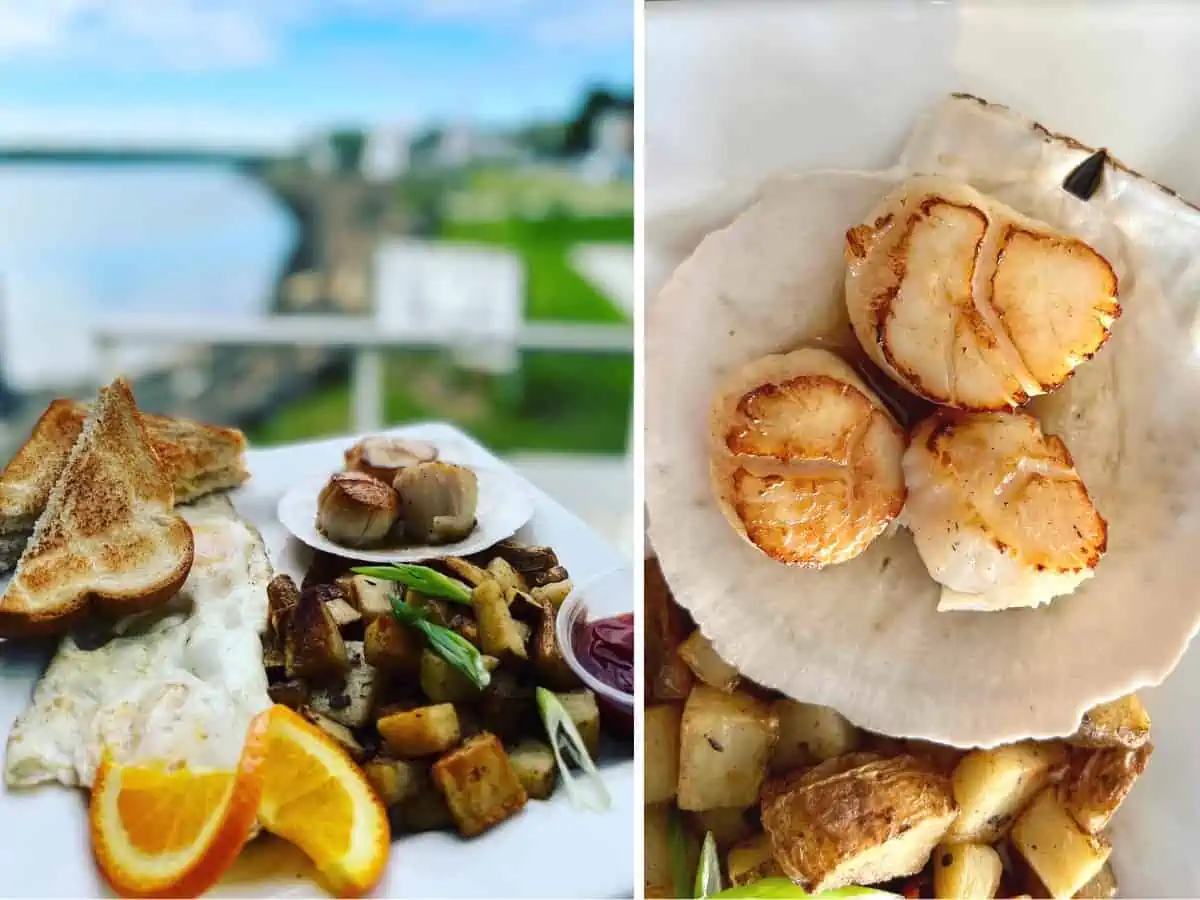 For a food-focused weekend getaway from Halifax, head to the town of Digby, home to a large lobster and scallop fleet. The best place to stay in Digby is the Dockside Suites Hotel on the waterfront.
Not only will you be steps to the quaint shops and village square but the modern guest rooms have fantastic views, coffee makers and plenty of space.
There's an added bonus of a stay here. Fundy's, the onsite restaurant, is the place to go for a traditional local breakfast featuring the famous local Digby scallops.
Check rates and availability at the Dockside Suites in Digby, Nova Scotia on Booking.com.
Go Wine Tasting on the Northumberland Shore
Another tasty jaunt is to take a road trip to Tatamagouche on Nova Scotia's Northumberland Shore. There are lots of things to do in Tatamagouche but foodie highlights include sleeping in a vintage train at the Train Station Inn and sampling Jost Tidal Bay wines at the winery's circular wine bar.
Official Tourism Websites
Discover Halifax: Get maps, event listings and tips on markets and local food in Halifax.
Tourism Nova Scotia: The official website for the province offers a one-stop resource for planning a trip to Nova Scotia.
Yarmouth & Acadian Shores: Go off the beaten path in Nova Scotia and discover culture, cuisine and loads of outdoor adventure along the southwest shores of Nova Scotia.
Save to Pinterest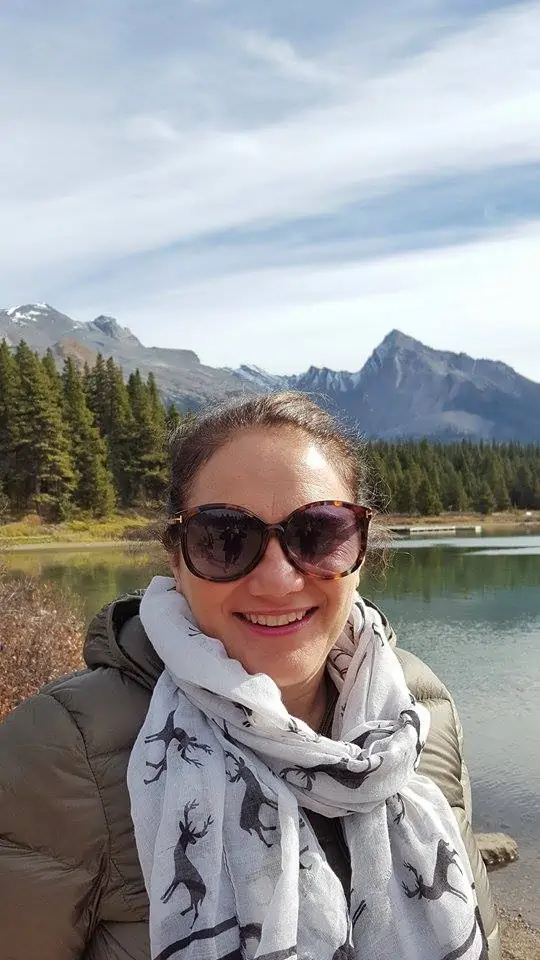 Karen Burshtein is an award-winning journalist writing often about the Middle East, France, Italy, Finland, South Africa, and her native Canada for publications across the globe. She is equally interested in ancient history and contemporary culture.