We may earn income from links in this post. Please read this Disclosure for details.
I'm in Toronto daydreaming about living in a beach cottage in Grenada.
A year ago I would have been hard-pressed to find the island on a map — it was one of the mysterious "G" countries near the equator such as Guyana or Guadeloupe.
But after spending some time criss-crossing the island, it seems I've caught "Move to Grenada" fever.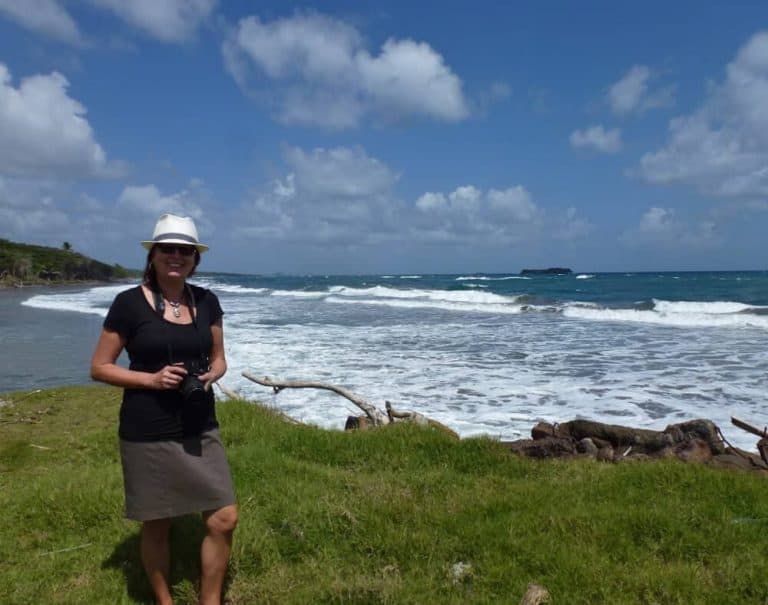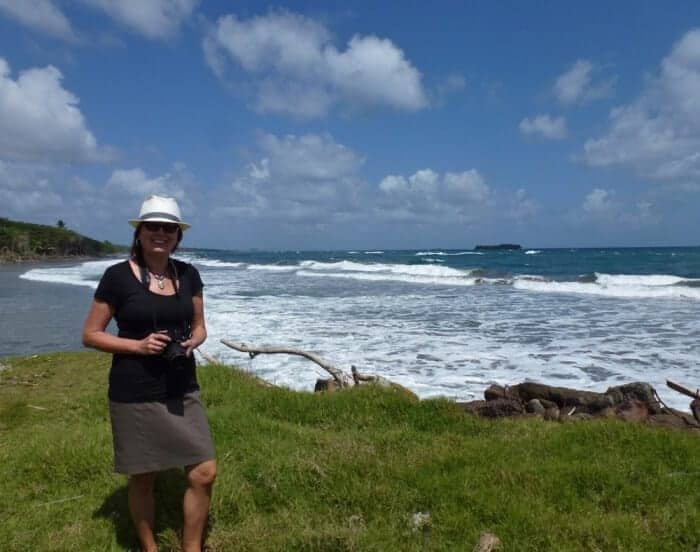 Although most people know me as an expert on travel to Latin America, Grenada has many of the same qualities I love –plus a few extras.
This unspoiled island in the southeastern Caribbean Sea has plenty to offer those dreaming of a tropical retirement destination, a long term vacation or a place to reinvent themselves.
Here are a few reasons I'm tempted to drop everything and escape to Grenada. They're all great reasons you'll fall in love with Grenada too.
1. Beautiful Beaches
When I came up with my original wish-list for retirement living, a long beach for walking was near the top of the list. And, there's plenty to choose from in Grenada and its sister islands of Carriacou and Petite Martinique.
Located at the southern tip of the Windward Islands, Grenada counts among its 40+ white sand beaches stunners such as Pink Gin beach, the aptly-named Aquarium Beach and the sparkling Grand-Anse beach, all which come with strategically-placed almond, mango and ficus shade trees.
Even during the peak holiday period in mid-February, the beaches were relatively free of crowds. And during sargassum seaweed season in the Caribbean (May to October), the main beaches of Grand Anse, BBC Beach and Magazine Beach are seaweed free.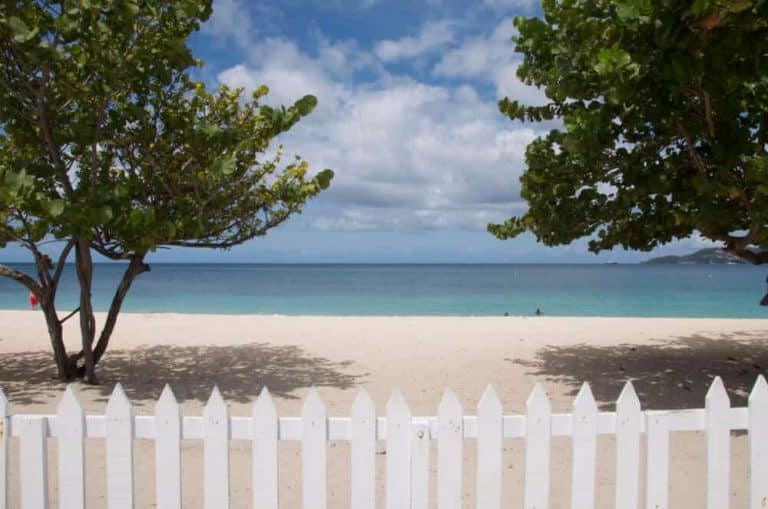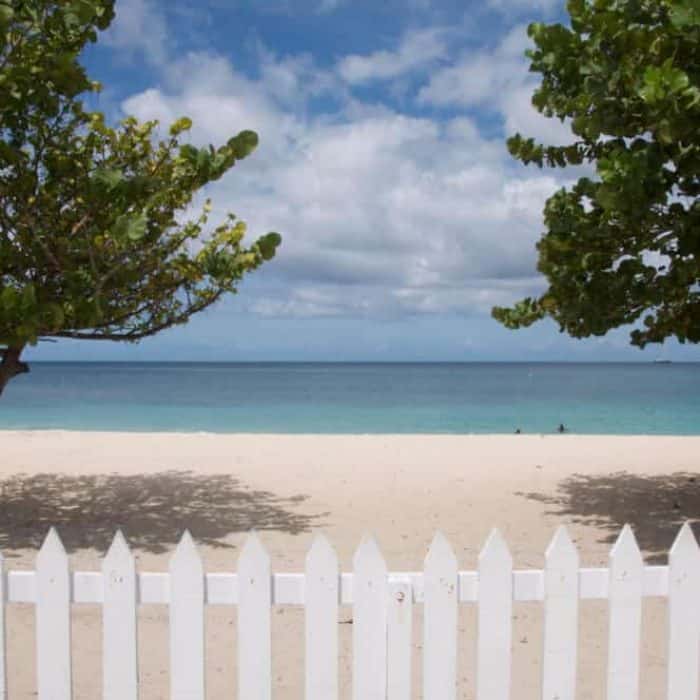 2. Admirable Safety Record
Is Grenada safe to travel to? According to the World Bank and the United Nations, Grenada's intentional homicide rate ranged from 4 to 13 (per 100,00 people) between 2010 and 2012.
This makes Grenada tourism safety better than the Bahamas ( 30), Belize (45), Dominican Republic and Mexico (22), Honduras (a whopping 90), Jamaica (39), St. Kitts ( 45) and on par with Costa Rica (9) and the United States (4).
It's well ahead of where our family ranch is in Guatemala (30). According to the Official Visitors Guide, the 5 Top Dangers in Grenada include sun burn and falling coconuts. Oh, a beach apple that can give you a rash. I think I can handle that.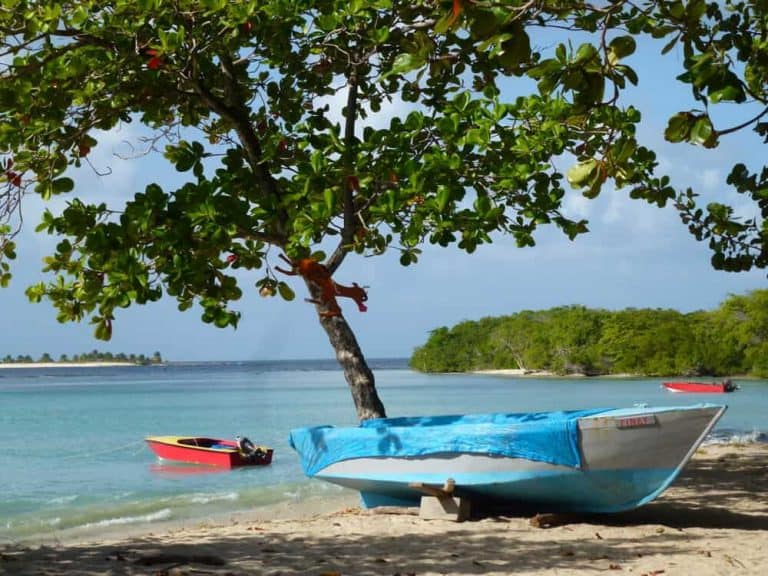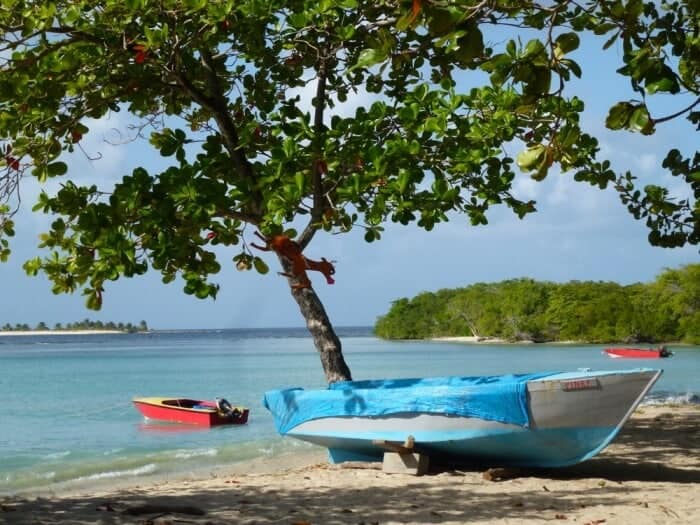 3. Grenada People
Some countries in the world just resonate with you…they're places you feel instantly at home. I may have been been influenced by the fact that my hosts were all local Grenadians (that's you Renee and Roger) or ex-pats such as a Canadian ( yay Jennifer), lots of Brits, a backpacker from Germany who never left and Sally who opened a juice bar on Carriacou, population of just 6,000 people.
Or it could have been that I kept bumping into a film crew from House Hunters International. Or, that English is the official language and you can drink the water.
But I got the impression that Grenada is an island that hasn't yet been discovered by everyone. And those who have discovered it, as well as locals just love their piece of paradise.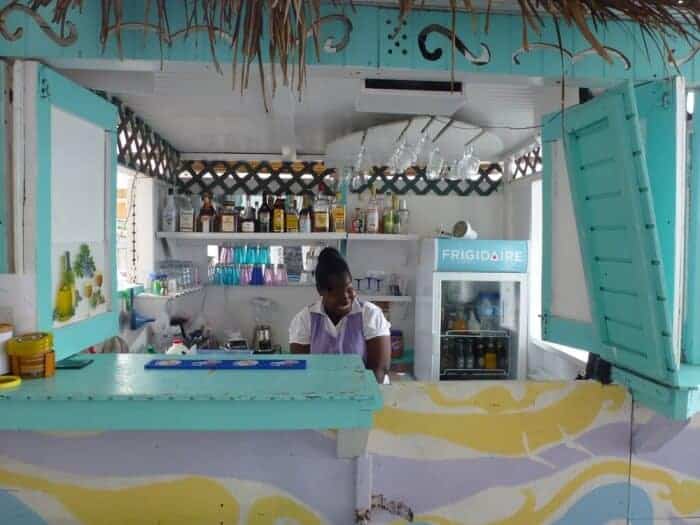 4. Fresh Food and Cookouts
If Grenadians aren't talking about what they're planning to eat or cook, then they're talking about their home gardens. The Spice Island is the proverbial Garden of Eden when it comes to growing plants. "Drop a seed in the ground and it grows," said my driver in Carriacou.
On Grenada's Independence Day, I saw men harvesting callaloo leaves the size of yoga mats to make Oil Down, the traditional beach stew cookout (a deliciously rich concoction of coconut milk, vegetables, chicken and spices). Sure, there are lots of other beautiful Caribbean islands but many rely on imported vegetables.
I loved Turks and Caicos, but paying $3 USD for one avocado in the supermarket isn't a viable option if you're married to a Latino who eats them for breakfast, lunch and dinner.
In Grenada, you just grow your own or shop the roadside stalls or St. George's market. There's papaya, custard apples, shadow-beni ( an herb like cilantro), breadfruit, limes, golden apples – well you get the idea.
5. Authentic Local cuisine
Whether you're talking small roadside eateries or fine-dining, you can be sure you'll be enjoying a wide range of authentic, locally-sourced traditional food in Grenada. Apart from a KFC or two ( and the Colonel is practically a Member of Parliament) there's nary a multinational chain in sight.
They even have a West Indies Brewing Co, the only microbrewery in the eastern Caribbean. And there's lots of lobster too.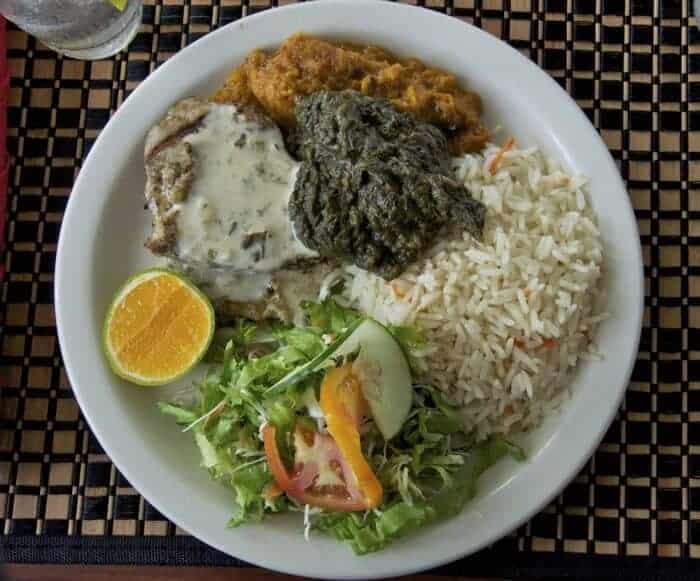 6. Properties with a view
Location, location, location. Thanks to all the hills, almost every property enjoys stunning views. Although the Caribbean has a reputation for being expensive and a vacation in Grenada is certainly more expensive than in Mexico, it's still possible to find some bargains.
There's a wide range of vacation properties from budget hotels near Grand Anse beach to posh villas and spectacular luxury resorts in Grenada.
Plus, Pure Grenada offers a screened listing of guest houses, apartments and villas for short and long term rent whether you're looking for luxury or on a budget.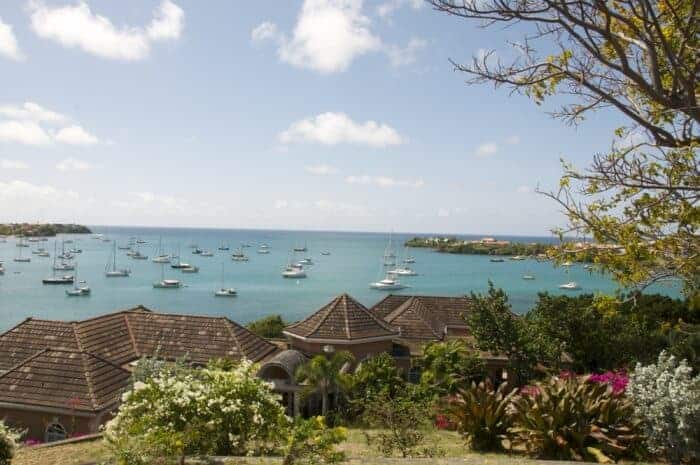 7. Orderly and clean
I counted nine hospitals/clinics so health care seems accessible, important for this aging body. It's also a tidy place. Even after the Independence Day bash-up I didn't see any garbage on the streets.
But Grenada's not too prim or overly organized. I loved very proper Bermuda but couldn't see myself living there.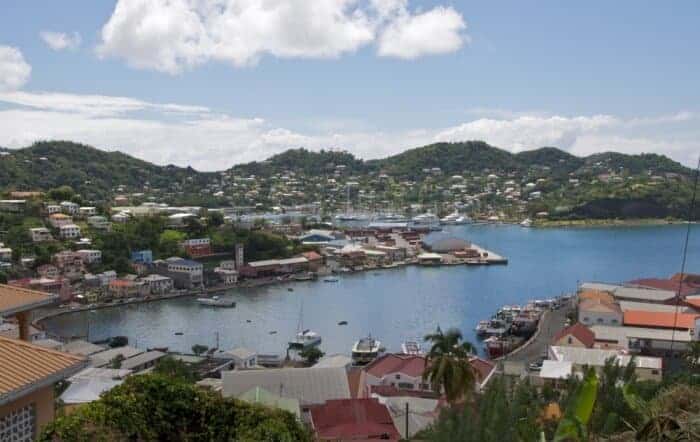 8. Land of Opportunity
How easy is it for a foreigner to buy real estate in Grenada? If you're interested in buying property in Grenada, you must first apply to the government for a licence under the Alien's Land Holding ordinance.
According to the Official Visitors Handbook, this process requires "little documentation" such as police clearance and bank reference etc. and there's a fee of 10% on the value of the land, land transfer tax (10-15%) and something called Stamp Duty.
The biggest challenge would seem to be finding a property to buy as "For Sale" signs are few and far between. Want to open a business? Investing in Grenada is done via the Grenada Industrial Development Corporation.
Qualifying businesses include tourism investment (hotels, villas), agriculture ( spice-farming, organic production) and the creative industry (photography, magazine publishing and art).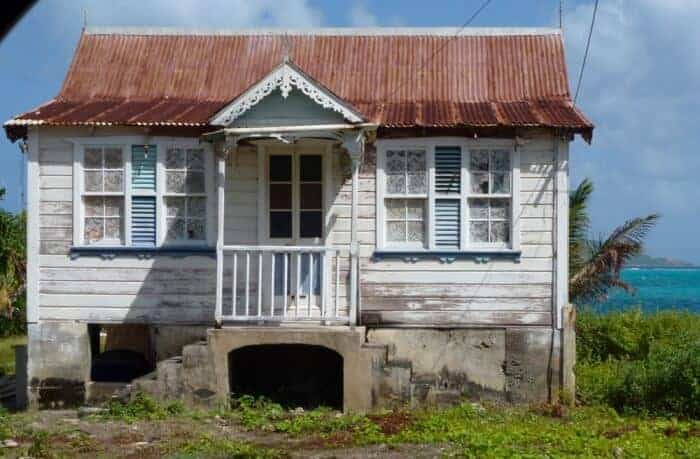 9. Rich Culture
With music, literature and events that involve all-ages, you'll never be bored in Grenada. Between the Parang Festival at Christmas, Carnival, boat launchings, Big Drum Dance traditional African dance, and tombstone feasts at family grave sites, it seems Grenadians celebrate as often as Mexicans do.
Even the tiny island of Carriacou hosts an annual event that's definitely unique among the many Shakespeare festivals around the world. Each morning on Fat Tuesday, Shakespeare Mas takes place on hilltops and crossroads on Carriacou. It features costumed participants who duel by reciting passages from Shakespeare's Julius Caesar in a battle of wits and memory. Participants who perform poorly or make errors in recitation are hit by a whip, in a symbolic throwback to slavery times.
And there's also the art of "liming" which is the art of doing nothing at all … but often features plenty of culinary culture. Locals are as passionate about their favourite roti or doubles stand as they are about the national flag. Doubles are a street food made with fried bread stuffed with channa (curried chick peas).
An order of doubles at My Place Roti Stand in Grenville will cost you around $20 2.5 XCD Eastern Caribbean Dollars or $10 CAD so immersing yourself in local culture doesn't cost a fortune.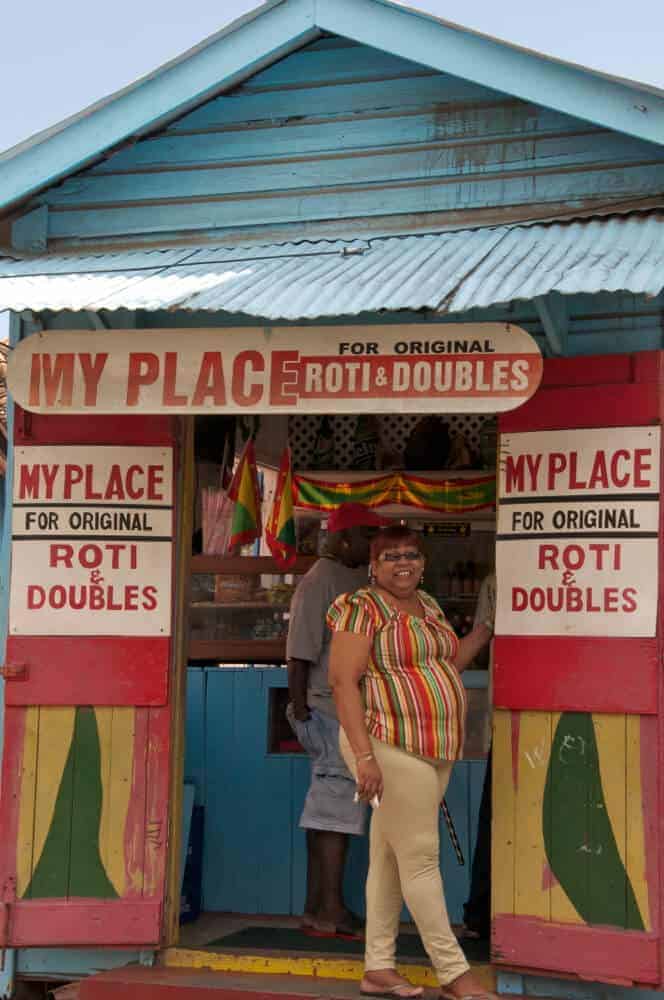 10. Heavenly Climate
Contrary to what you might think, living near the equator is not as scorching as it sounds. Thanks to the trade winds the average year round temperature in Grenada is a balmy 23C.
I actually shivered in the middle of the afternoon one day. Nice.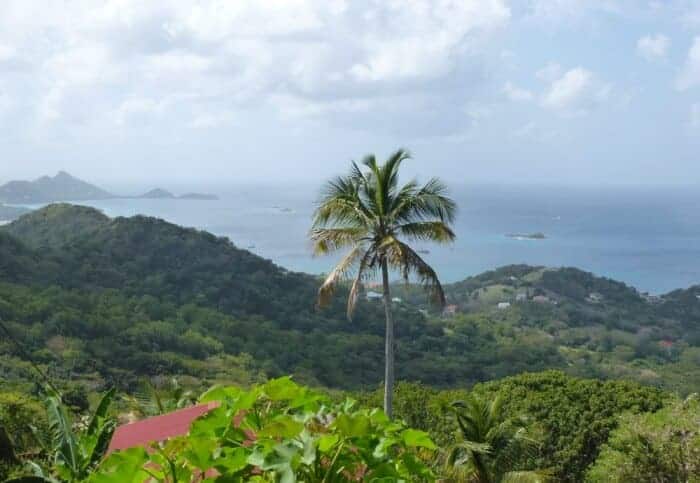 11 Loads of Eco-adventure
Best of all, whether you want to go hiking in Grand Etang National Park, swimming in hidden Honeymoon Falls or just laze on a beach, you'll rarely bump into anyone else. One-ninth of Grenada's landmass is preserved in parks, reserves and wildlife sanctuaries.
Check out my video!
And this isn't likely to change any time soon. In 2014, Grenada completed a major tourism rebranding project and the newly-formed Grenada Tourism Authority's tagline of "Pure Grenada" is positioning the island as a Geo-Tourism Destination with a focus on sustainable tourism appealing to discerning travellers and adventurers.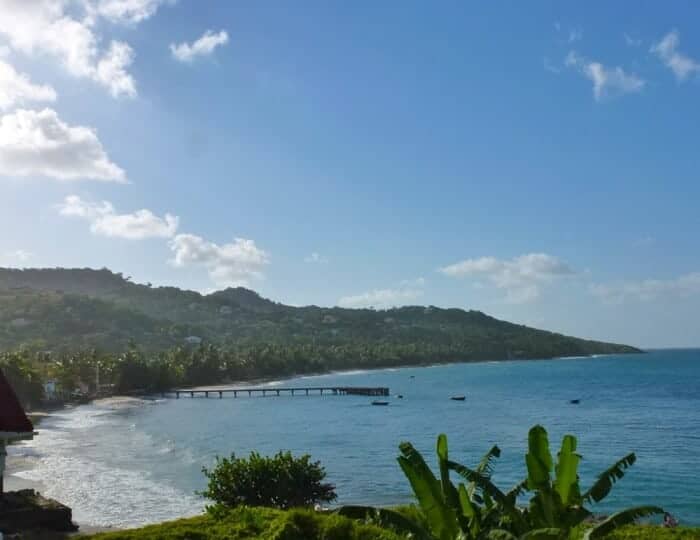 12. Getting to Grenada is Easy
It's a five hour direct flight on Air Canada Rouge from Toronto to Maurice Bishop International Airport (GND), which is just minutes away from Grenada's best beaches. JetBlue Airways offers twice weekly service and Delta launched new service from Atlanta.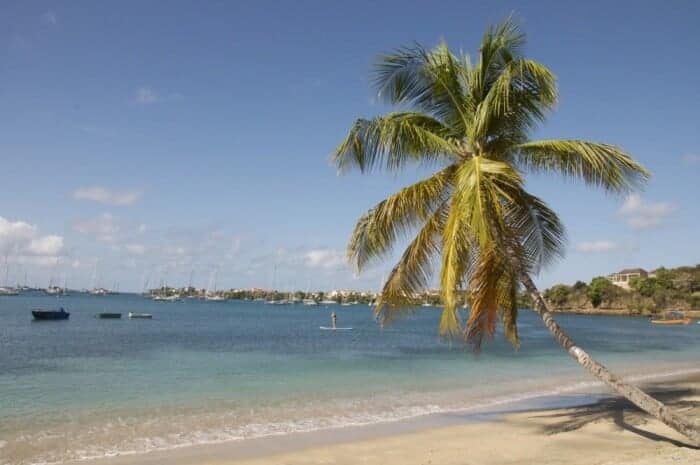 I'm keen to learn more about this under-the-radar destination so I'm checking property listings and will definitely be watching HGTV's upcoming episode of House Hunters International featuring Grenada. Stay tuned for more details. You just might be seeing me on the beach.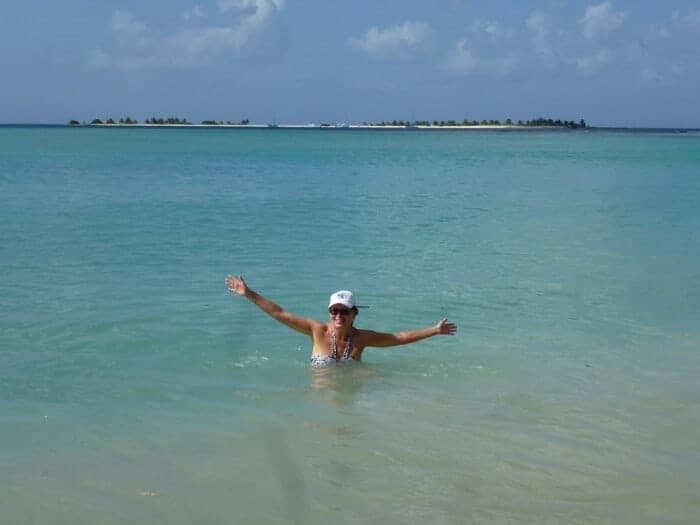 If you enjoyed this post, why not check out A Food-lover's Guide to Grenada, a wrap-up of our top foodie picks of everything fresh, authentic and delicious on the island.
Travel Guide to Grenada
Pure Grenada Official Tourism Site
Email: gbt@spiceisle.com
Grenada Tourism Authority Canada: 90 Eglington Ave East, Suite 605, Toronto, Ontario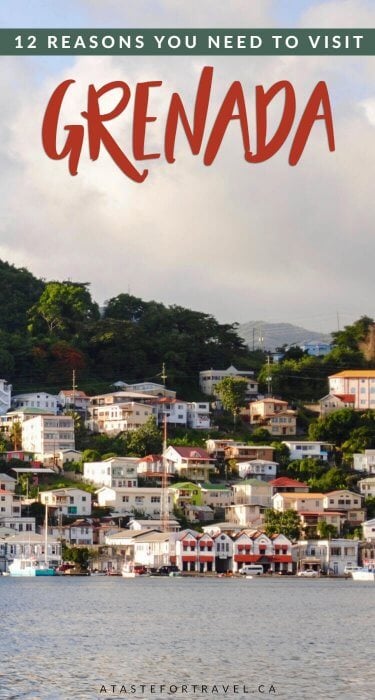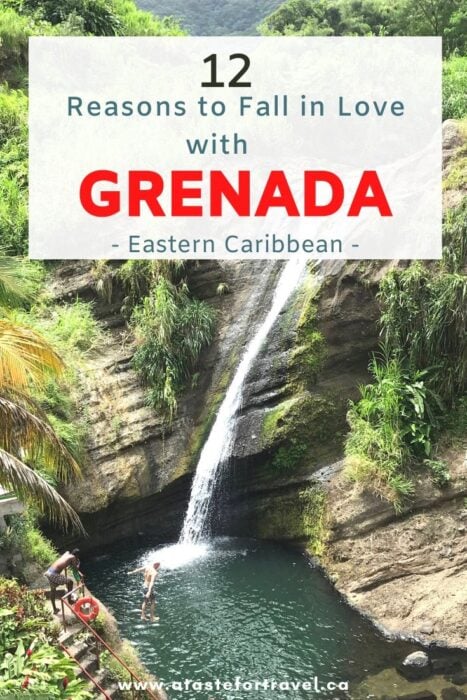 Dividing her time between Canada, Guatemala and Mexico (or the nearest tropical beach), Michele Peterson is the founder of A Taste for Travel. Her award-winning travel and food writing has appeared in Lonely Planet's cookbook Mexico: From the Source, National Geographic Traveler, Fodor's and 100+ other publications.
Read more about Michele Peterson.