We may earn income from links in this post. Please read this Disclosure for details.
Experience culture and sample a taste of American history (and the best bourbon!) during a two-day journey on the Kentucky Bourbon Trail.
Bourbon has been an integral part of southern life for over 200 years. Although best known as a sipping beverage, it's not just for whiskey connoisseurs anymore.
Exploring the Kentucky Bourbon Trail provides a taste of American's best bourbon as well as an immersion into culture and history that inspires culinary imaginations.
While Louisville is the hub for bourbon sampling, it's well worth taking a scenic road trip to experience other stops along this historic route.
This curated collection of craft distilleries, restaurants and boutique hotels is also popular as a couples weekend getaway or as a fun thing to do on a girls getaway with friends.
Birthplace of America's Best Bourbon
Kentucky is the birthplace of bourbon. In the 1700's if you had the apparatus for a pot still, you had a distillery. By 1811, nearly two thousand distillers were producing whisky in Kentucky.
Most were small operators but out of this number came whisky families whose descendants continue to work in the industry.
Today, the backwater, rough and tumble image is long gone. Premium bourbon has transformed the image of bourbon from "crass to class." Kentucky now distills, ages and bottles 70% of North America's most legendary spirit.
There's no better place to experience it than on the Kentucky Bourbon Trail.
Kentucky Bourbon Distilleries
In order to appreciate the evolution of bourbon, it's important to understand the art of production. There's no better place to begin than Buffalo Trace Distillery. Located in Frankfort at the site of an ancient buffalo migration trail, it has been a working distillery since 1787.
Today, Buffalo Trace continues to make bourbon according to its early time-honored traditions.
"The process begins with Kentucky corn, selected rye and barley malt, fresh limestone spring water and heritage yeast," explains Master Distiller, Harlen Wheatley.
"The mash undergoes several phases of cooking, fermenting and distilling. Then, it's stored in hand-selected, charred white oak barrels and aged to maturity."
One key to success is the proportion of rye or wheat and barely malt. By law, bourbon must be distilled from no less than 51% corn, but the actual crafting of taste is in the hands of the Master Distiller.
A Unique American Experience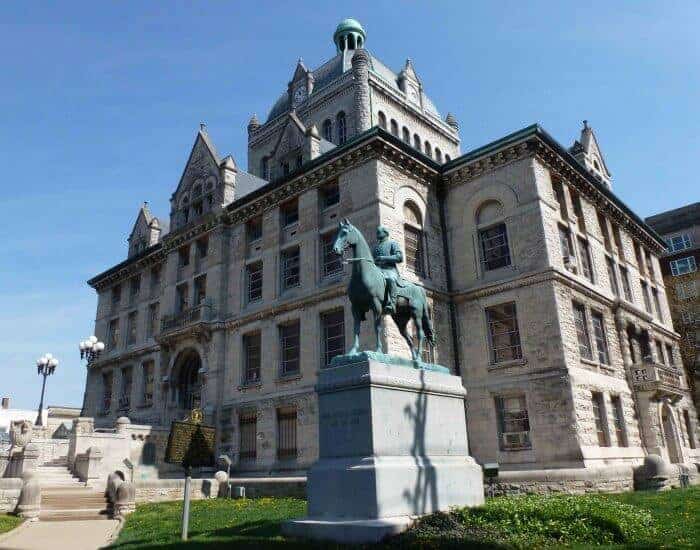 Visitors can explore (and even cycle) Kentucky's official Bourbon Trail, a collection of distilleries producing the best bourbon in America.
If you're looking for another road trip that features another All-American drink, we recommend heading to Coca Cola World in Atlanta. This iconic beverage was also invented in the USA.
Be sure to download a copy of the Kentucky Bourbon Trail Map to plan your bourbon trail road trip in Kentucky. You can also order a Kentucky Visitor's Guide online, one of several free travel guides that are useful when planning a road trip anywhere in the States.
Which distilleries should you include? The best place to begin is Louisville, home of the Old-Fashioned Cocktail, and from there head to Shepherdsville (home to Jim Beam and Four Roses).
Plan to spend some time in the Bourbon Capital of Bardstown where you can sip your way through a tasting at Heavens Hill, where they recently built a barrel-shaped tasting room. It can even be booked for private group tastings.
The Heaven Hill Bourbon Heritage Centre is the perfect place to learn more about taste. Even non-drinkers will enjoy a visit – a sniffer phone shoots out a spray of bourbon-laced vapor so everyone can get the complete bourbon experience.
"There's a taste for every palate," says bourbon expert Lynne Grant, swirling her glass to demonstrate the proper tasting technique. "Everyone has their own ability to detect flavour profiles such as oak, cedar and almond."
Distinctive flavours include vanilla, caramel and honey as well as fruit profiles such as apple, pear, fig and cherry. Spice notes include peppery tobacco leaf, nutmeg, cloves and cinnamon.
Next up, should be a visit to Four Roses and Wild Turkey Distilleries. Wrap up your journey at Woodford Reserve in Lexington, the center for horse-racing in Kentucky.
If you're keen to continue your distillery explorations, try the Masters & Makers Trail, a nearby destination featuring craft distilleries, local breweries and vineyards that's become a popular spot for girls getaways in Franklin, Tennessee.
The Art of Pairing on Kentucky Bourbon Trail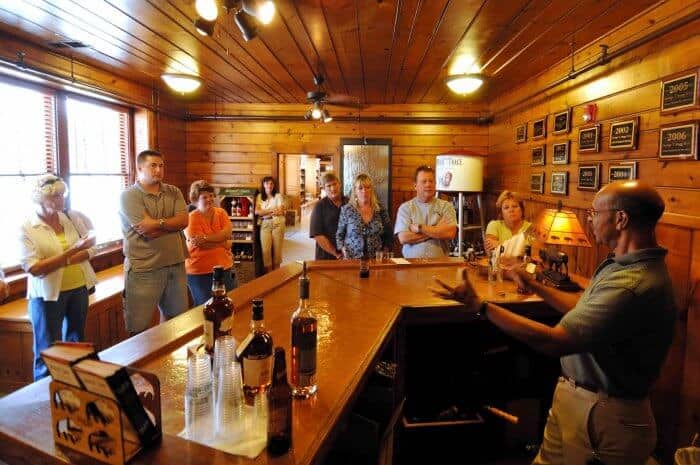 "Bourbon's innate sweetness means it pairs very easily with food," says Master Distiller Dave Pickerell of Maker's Mark Distillery. He credits their bourbon's soft, smooth flavour to the use of winter wheat.
"Bourbons containing more wheat than rye will be big, flavourful and all front palate with no bitterness," says Pickerell. "Rye adds spiciness that pairs well with something bitter like dark chocolate."
To assist in food pairing, the team at Woodford Reserve has even developed a flavour wheel that helps define the subtleties – and the possibilities – of bourbon.
What is the best bourbon? Each bourbon is each unique in its own way and choosing the best bourbon out of the 10 best bourbon distilleries is a matter of personal taste. A few of my favourites include Four Roses and Wild Turkey.
The Evolution of Bourbon Culture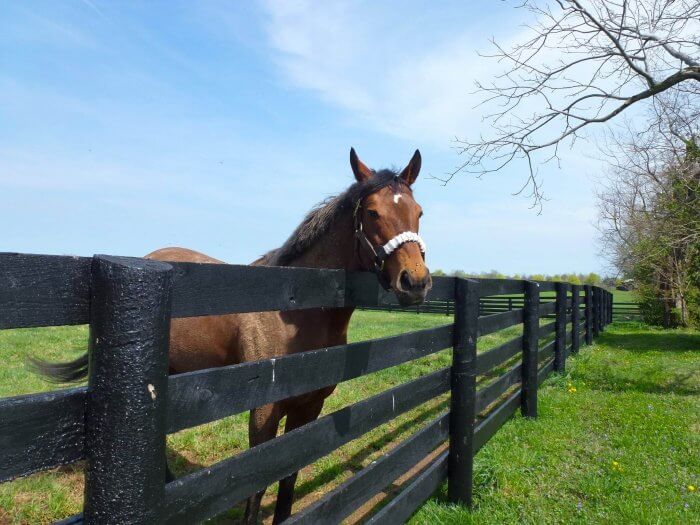 Lexington Kentucky is within easy driving distance of several working distilleries including Four Roses, Wild Turkey and Buffalo Trace. The city of Louisville is also a growing centre for culinary innovation featuring bourbon.
Chefs such as Jim Gerhardt of Limestone restaurant are exploring new directions with bourbon. Twists on southern charm appear in Bourbon-barrel Smoked Trout in Bibb Lettuce and Free-range Chicken stuffed with Herb Pesto and Bourbon Sauce.
Churchill Downs and Kentucky Derby Breakfasts
Even bastions of tradition, such as the venerable racetrack Churchill Downs, are exploring new culinary ground. Established in 1874, America's most famous thoroughbred track has been offering a Kentucky Derby breakfast that's as much a tradition as the ladies' Derby hats.
Now, the Derby breakfast has gone contemporary and includes country grits topped with bourbon-laced shrimp and waffles with pecan maple-bourbon syrup. Visitors experience these innovations in a dining room offering a panoramic view of the racetrack.
Even bourbon beer is proving popular. At Browning's Restaurant & Brewery, the house specialty is Bourbon Stout. This small batch beer aged in oak barrels for at least 30 days. Its subtle espresso flavours make it a perfect after-dinner drink.
Evening is also time for a nightcap at Proof on Main, on Louisville's historic street once known as Whisky Row.
While the Kentucky forefathers might be shocked by pairing bourbon cocktails with bison tartare, today's patrons enjoy cuisine as daring as the décor.
From distilleries to restaurants, a visit along Kentucky's bourbon trail proves that today's innovative cuisine and tutored tastings are a far cry from the past, when prohibition-era doctors prescribed a shot of bourbon for medicinal purposes.
Be Sure to Try These Delicious Bourbon Recipes & Tours
Where is the Kentucky Bourbon Trail?
Kentucky Tourism: The official website offers trip advice and a listing of distilleries offering tours. Visit www.kentuckytourism.com
City of Louisville: Visit: gotolouisville.com
Heaven Hill Distillery: www.bourbonheritagecenter.com
Buffalo Trace Distillery: www.buffalotrace.com
Gethsemani Monastery: These Trappist monks produce fine cheeses, bourbon fudge and fruitcake. Visit www.gethsemanifarms.org
Save to Pinterest!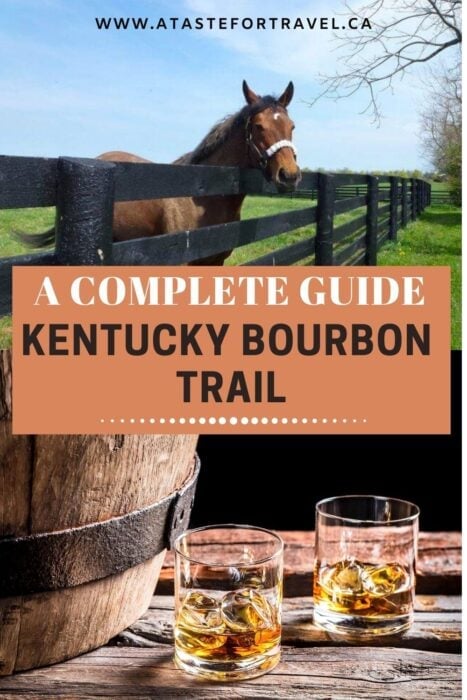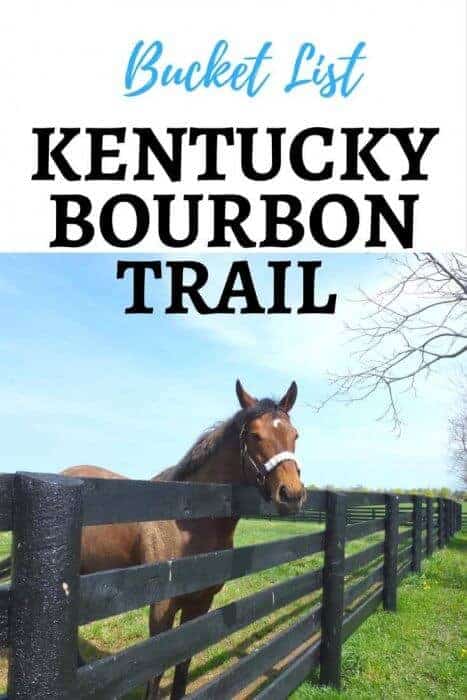 ---
Dividing her time between Canada, Guatemala and Mexico (or the nearest tropical beach), Michele Peterson is the founder of A Taste for Travel. Her award-winning travel and food writing has appeared in Lonely Planet's cookbook Mexico: From the Source, National Geographic Traveler, Fodor's and 100+ other publications.
Read more about Michele Peterson.