We may earn income from links in this post. Please read this Disclosure for details.
Wondering where in the world is Agate Beach? Looking for agates and ready to discover a remote beach where the lake shore is lined with red agate stones? It's right here on Lake Superior in Ontario, Canada!
Read on to learn about Agate Island Beach on Lake Superior and other amazing things you can see and do around Thunder Bay, Ontario.
Lake Superior is a Hub for Amethysts and Agates
"Would you like an amethyst?" asked Ian Macadam, my host, presenting a tray of sparkling stones as though they were after-dinner mints.
I was at Sunnyside Beach, on the shores of Lake Superior just outside Thunder Bay and had just enjoyed a glass of chardonnay, smoked trout guacamole and some Thunder Oak gouda cheese.
So I expected to see more culinary goodies rather than Ontario's provincial gemstone on a dish.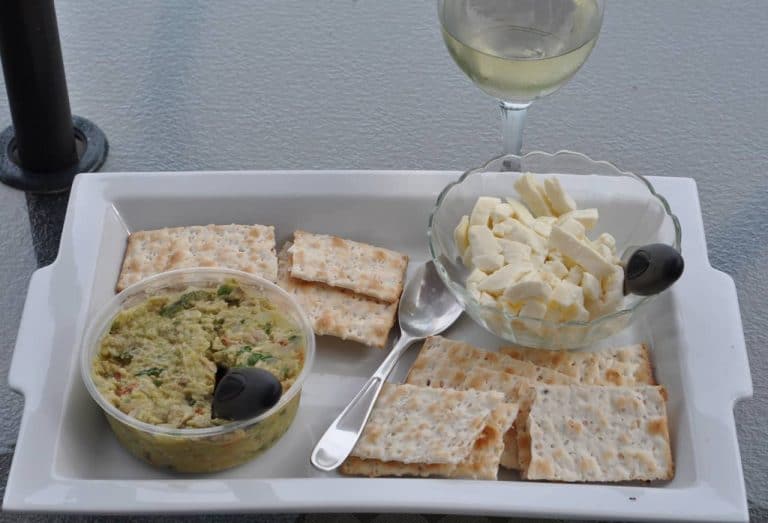 Amethyst is the most highly valued stone in the quartz group of gemstones and has been revered for centuries.
The ancient Greeks wore it as an amulet to encourage sobriety and it was a favourite of officials in the Catholic Church.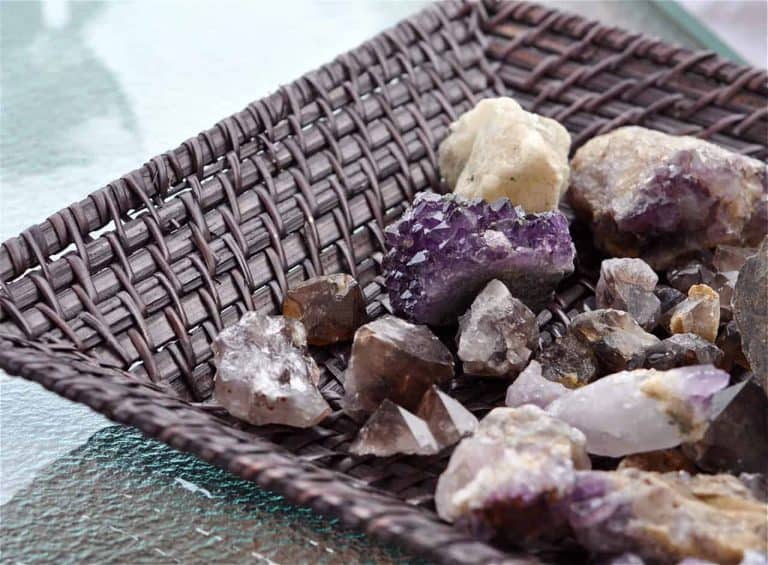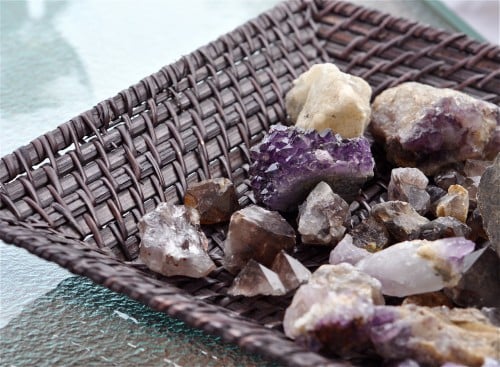 Abbess Hildegard von Bingen (1098-1179), was the first to record prescriptions for using gemstones' medicinal powers – amethyst being useful for treating insomnia, digestive disorders and addiction to alcohol.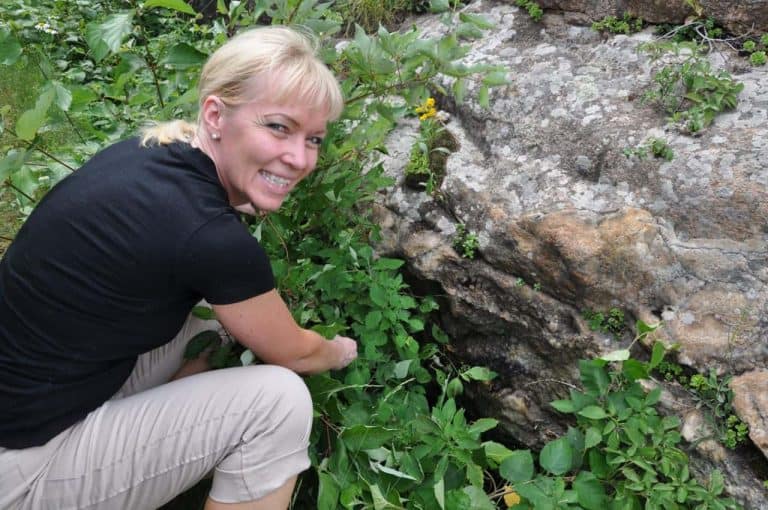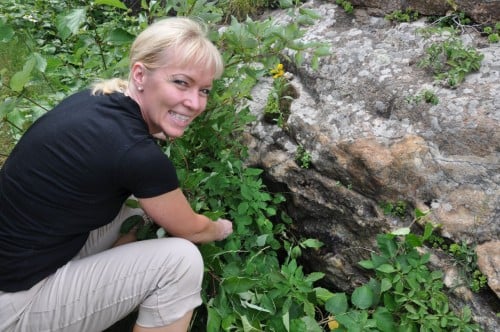 Where to Find Amethysts in Thunder Bay, Ontario
Brazil, Madagascar, Zambia, Uruguay, India and Canada have the world's most important deposits of the amethyst. You can literally stumble across amethysts in a variety of places in Thunder Bay.
When I stopped at the Fish Shop on Highway 17, owner Liisa Karkkainen, stepped outside to show me the rich vein of amethyst running through her rocky backyard.
She sells jewellery and rock specimens crafted from local amethyst in shades from pale violet to deep eggplant purple in her carefully-curated gift shop.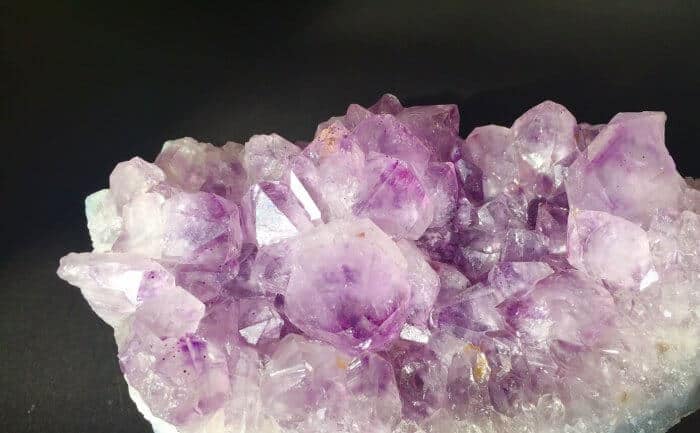 Go Digging for Amethysts
Further along the highway (56 kilometres east of Thunder Bay) is Amethyst Mine Panorama, the largest amethyst mine in North America. There, you can dig in the rock for your own amethyst and pay by the weight.
Folk legends say amethysts promote a good nights' sleep so an amethyst is often tucked beneath a pillow for those suffering from insomnia.
However, if you discover an amethyst as big as the experts say you unearth in Ontario, you may never be able to fit it under your pillow.
Discover Real Agate Stones on Agate Beach Lake Superior
As if amethysts aren't enough, if you're looking for more beautiful places in Ontario to explore, head to Nipigon the launching point for exploring Agate Beach, located on Agate Island, a remote spot accessible only by boat.
Lake Superior is binational, which means it shares borders with the United States and Canada. This means you can also reach Agate Beach by boat from Duluth, Minnesota as well as lakeside towns in Wisconsin and Michigan.
Here, the shoreline is lined with real agates. It's one of the most unique beaches in Ontario.
Meaning of Agate Stones
According to the reference book "A Kaleidoscope of Crystals" experts in healing with gems consider agates to be one of the world's most powerful stones when it comes to metaphysical properties.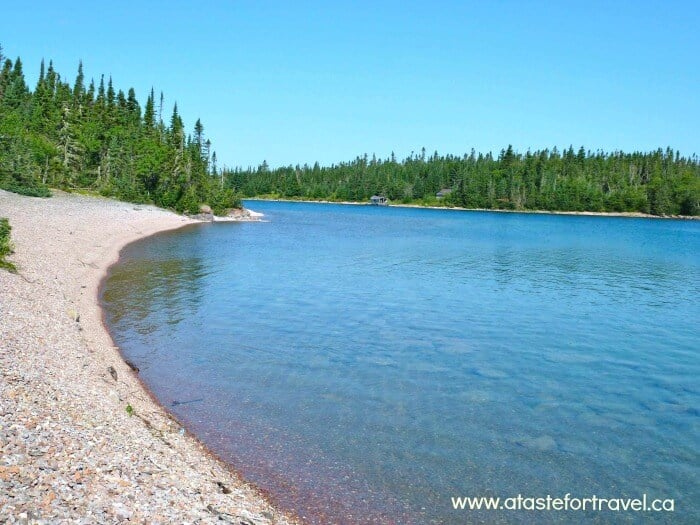 It's believed that agates can stimulate a person's analytical capabilities, perceptiveness and precision. It's even said agate stones can promote marital fidelity.
In ancient times agate was known for its cleansing abilities and was even placed in water vessels to dispel illness.
Types of Agates
Agate is not one type of stone but a class of chalcedony, a species name used by gemologists for all cryptocrystalline quartzes. These include petrified wood, bloodstone, jasper, onyx, sard and others.
While crystal quartzes such as amethyst are sparkly and shiny, chalcedony often appear a dull red or brown on the surface not revealing their banded layers, colour or diversity unless broken open.
Some types of agates do have well developed crystals within the inner cavity of the stone. However the most well-known types of agates are tiger eye agate (a ring-shaped design with a point in the center similar to an iris), layer agate with bands of white, gold and yellow, moss agate ( translucent), blue lace agate, flame and fire agate.
The stones at Agate Beach on Lake Superior and Lake Michigan are smooth, red-hued jasper-agate. Some feature stripes and others have circular, almost opaque swirls.
Note: Do not plan to gather or collect agates on Agate Beach as I was advised it's not permitted to remove stones from Agate Island.
Agate Beach is one of the World's Most Unique Beaches
After exploring the shores of Agate Island, I thought Agate Beach was such as a unique place, I included it on my list of 7 Natural Wonder Beaches of the World for Travel & Escape channel.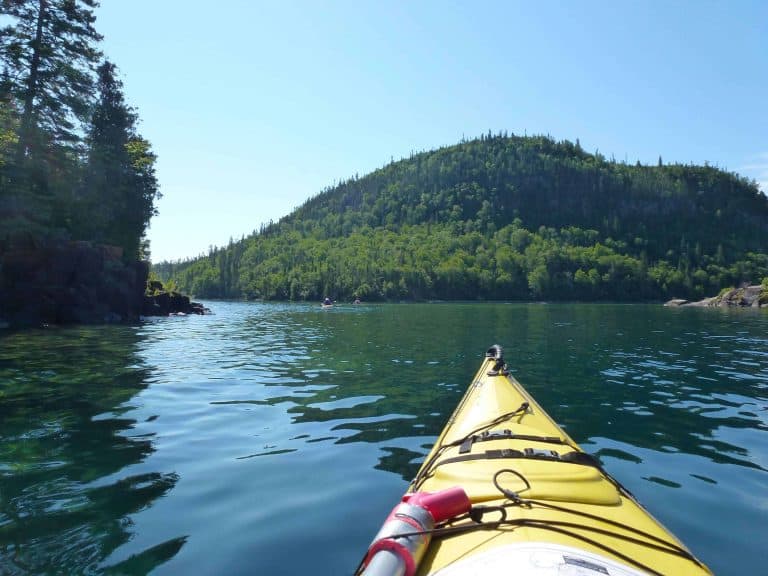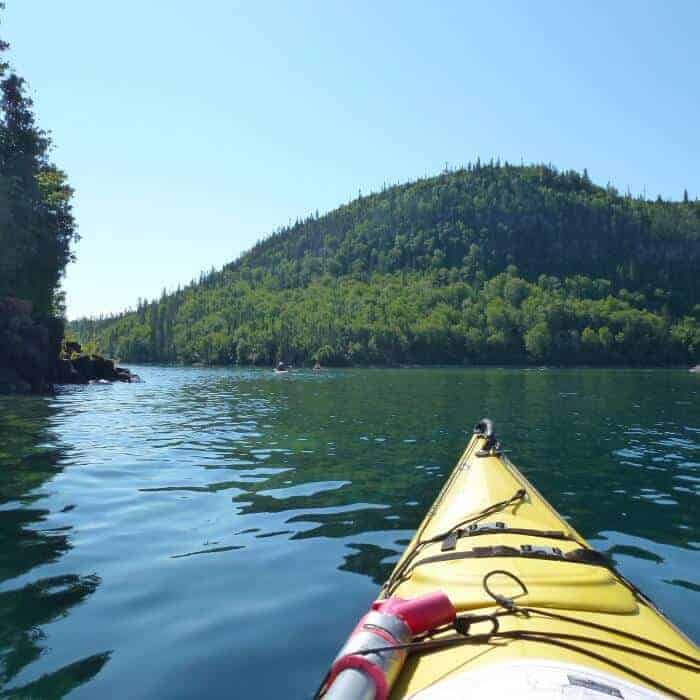 Where exactly is Agate Beach? First, you need to know that you won't be driving a car or taking a bus there.
This is a journey you need to take by boat, preferably one navigated by someone who knows the waters of Lake Superior.
Otherwise you might find yourself lost among Owl Island, Paradise Island and Raven Island and miss it completely.
How to Get to Agate Beach Ontario
The wilderness resort of Bowman Island Lodge offers a guided tour that includes a stop at Agate Beach as well as other ancient beaches. These islands have been stopping points for indigenous peoples for centuries. You can still see pukaskwa pits dug by prehistoric peoples to preserve and cache their foods.
Thunder Bay is one of the top places for a summer weekend getaway in Ontario and Bowman Island Lodge is a fine place to spend a few days, sampling fresh-caught pickerel and lake trout.
Here's a Google map showing the location of Agate Island located south of Bowman Island:

Other Beautiful Places in Ontario Nearby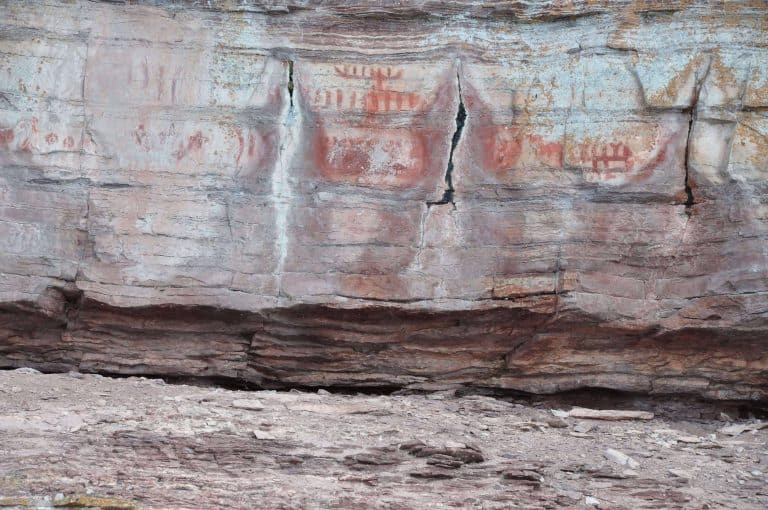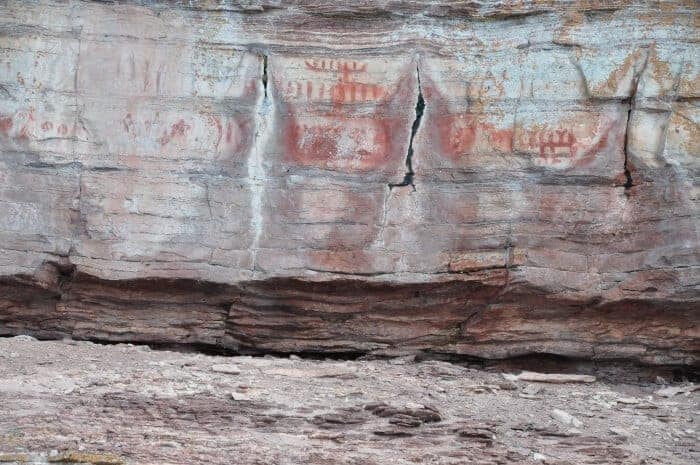 One of the most interesting places in Ontario has to be the Lake Superior Coast, featuring cliffs, waterfalls, hiking and paddling along the shoreline, also near Thunder Bay.
Lake Superior Provincial Park is home to the must-see Agawa Rock Pictographs. This collection of 35 red ochre images is visible when Lake Superior is calm. The sacred pictograph site is also accessible by foot between mid-May to mid-September.
It's one of the most impressive places to visit in Ontario as it's been remarkably preserved.
Given Thunder Bay's stunning natural landscape such as Agawa Lake and Agate Beach and a culture that celebrates outdoor adventure, it's no surprise there is a great local beer. One of my favourites is Sleeping Giant 360 ale. Brewed by Sleeping Giant Brewing Co. It's a taste of Canada's heritage in a chilled mug.
Where to Stay in Thunder Bay and Agate Beach
Valhalla Inn: I stayed at the Valhalla Inn in Thunder Bay, conveniently located near the Thunder Bay International Airport. It also has a heated indoor swimming pool, sauna and hot tub.
Check rates and availability at the Valhalla Inn in Thunder Bay on Booking.com.
Prince Arthur Hotel: Built in 1911 and located in the heart of the water front district, the Prince Arthur Hotel offers views of Lake Superior and Sleeping Giant.
Check rates and availability at the Prince Arthur Waterfront Hotel and Suites on Booking.com.
Red Rock Inn: Located south of Nipigon, the Red Rock Inn is a classic hotel with views, gardens and loads of character. It makes a handy base for exploring the wilderness, bays and waterways of Lake Superior.
Check rates and availability for the Red Rock Inn on Booking.com.
Bowman Island Lodge and Charters: This comfortable lodge is open from May to October and is situated within the Lake Superior Marine Conservation Area on the north shore of Lake Superior.
It's accessible by boat (or air) but they offer a water taxi pickup service from the marina in Nipigon. It's a scenic journey through some of Canada's most beautiful wilderness.
Discover other amazing places to explore in this detailed guide to Lake Superior Camping.
Things to Do:
Amethyst Gift Centre is located at 400 E. Victoria Avenue, Thunder Bay, Ontario 1-807-622-6908
The Fish Shop is at 1960 Hwy 11/17 East at the intersection of Crystal Beach Road, 20 minutes east of Thunder Bay.
Ontario Tourism: Visit the official website for Ontario Tourism for maps, advice on accommodation and travel information.

Interested in Exploring More of Ontario? Check Out These Travel Ideas:
Dividing her time between Canada, Guatemala and Mexico (or the nearest tropical beach), Michele Peterson is the founder of A Taste for Travel. Her award-winning travel and food writing has appeared in Lonely Planet's cookbook Mexico: From the Source, National Geographic Traveler, Fodor's and 100+ other publications.
Read more about Michele Peterson.