We may earn income from advertising links in this post. Please read our Disclosure Statement for details.
Looking for top things to do in Toronto? Although I can most often be found basking on a beach in the Caribbean or Mexico, when I'm back in Canada there are certain things at the top of my list to do.
From visiting ethnic restaurants to sipping icewine in Niagara Wine Country there are a ton of unique experiences I miss when I'm away.
So, here's my list of top things to do when friends or family ask me what they should do when visiting Toronto:
1. Sip Craft Beer at the Distillery Historic District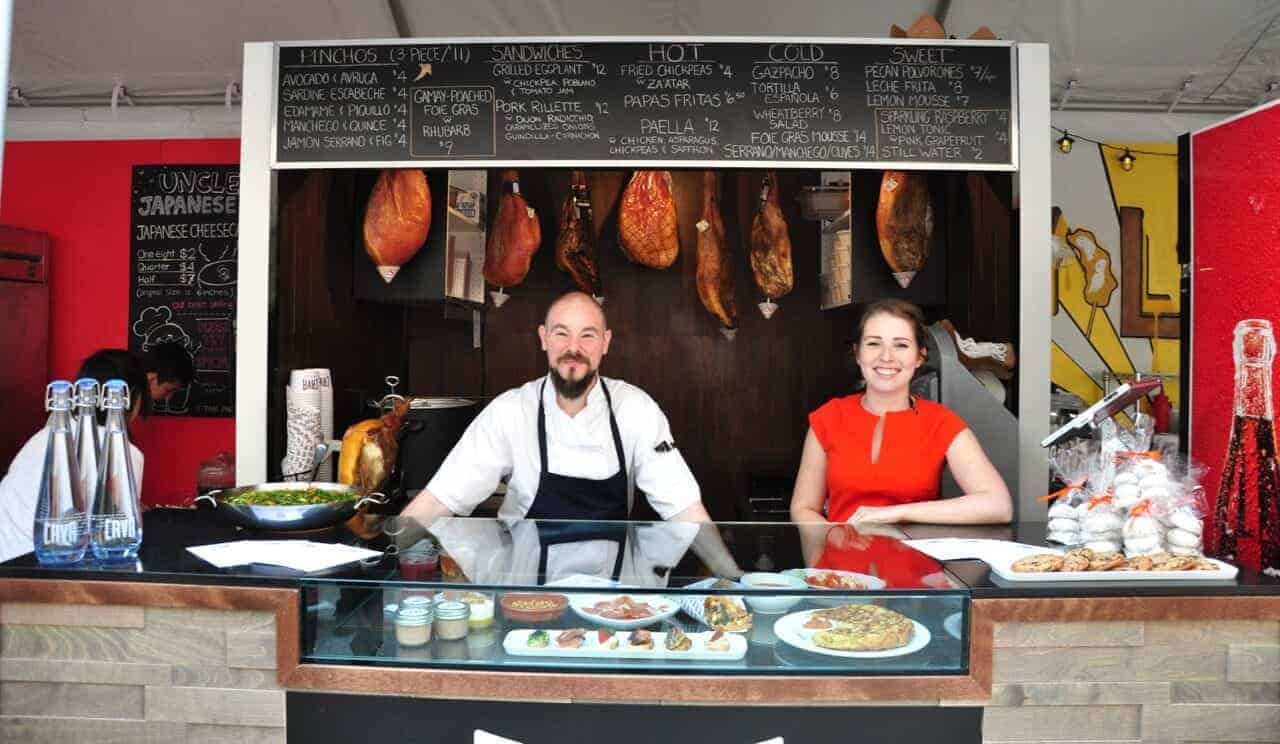 The pedestrian zone within this collection of 47 Victorian industrial-era buildings known as the Gooderham & Worts Distillery is a top destination for enjoying a craft beer on an outdoor patio to browsing Toronto's Christmas Market.
My fave spots are El Catrin Mexican Cantina ( for mezcal and its fantastical Day-of-the-Dead inspired decor), SOMA ( for artisanal chocolate), Balzac's ( coffee) and the Mill Street Brewpub ( for craft beer). There are lots of independent boutiques, galleries and shops, so it's a great place to pick up a souvenir from Canada.
The Distillery Historic District is also within easy walking distance to St. Lawrence Market, North America's largest food market and a itself a bustling spot to enjoy lunch on the go, shop for artisanal food products or just soak up the historic atmosphere of early Toronto.
2. Don't Miss the Big Attractions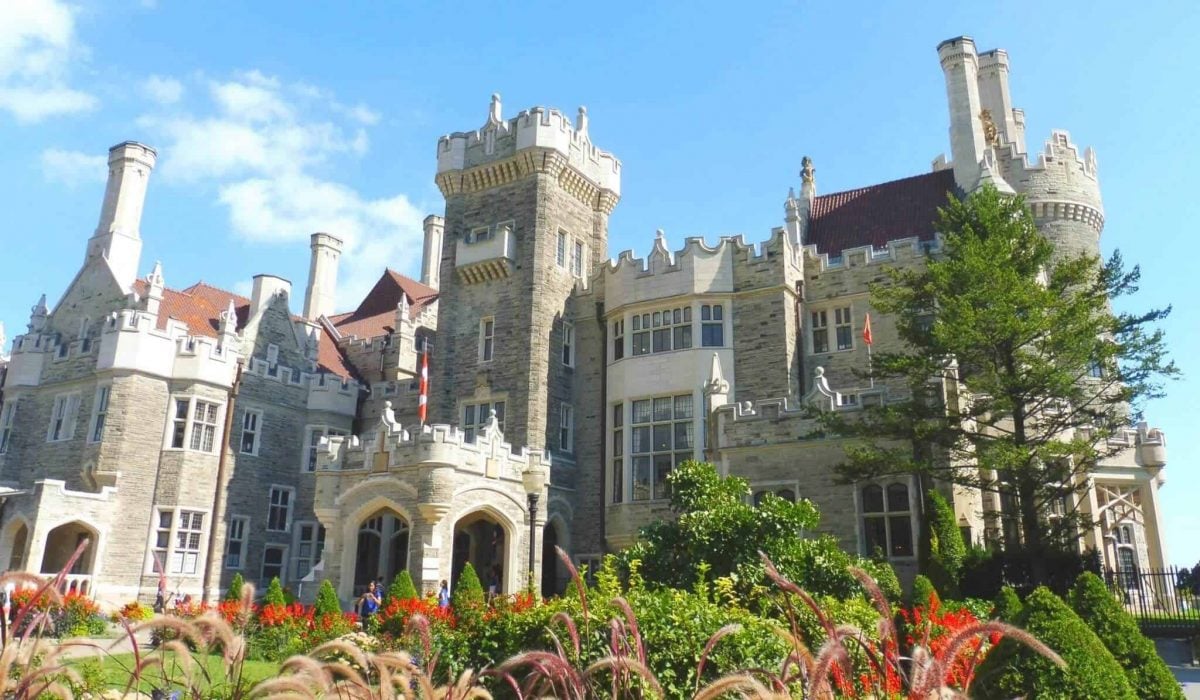 While big name attractions can sometimes be a disappointment in other cities, there are certain attractions everyone must experience at least once during a visit to Toronto.
One of the top things to do in Toronto is visit the Ripley's Aquarium ( go very early or very late to avoid the crowds), the CN Tower (try the CN Tower Edge Walk where you hang from a rope 116 stories high and walk OUTSIDE the famous tower), plus one of Canada's top museums, the Royal Ontario Museum (ROM) beloved for its beautiful historic interior and dramatic "crystal" addition.
Be sure to include Casa Loma, Toronto's real-life castle, the Ontario Science Centre ( if you're travelling with kids) and the Toronto Zoo.
If you think you'll be able to hit them all within your visit, it's worth considering a CityPASS (cost is $72 per adult) as you can avoid the main line-ups and get fast-tracked inside.
3. Go Neighbourhood Hopping from Greektown to Chinatown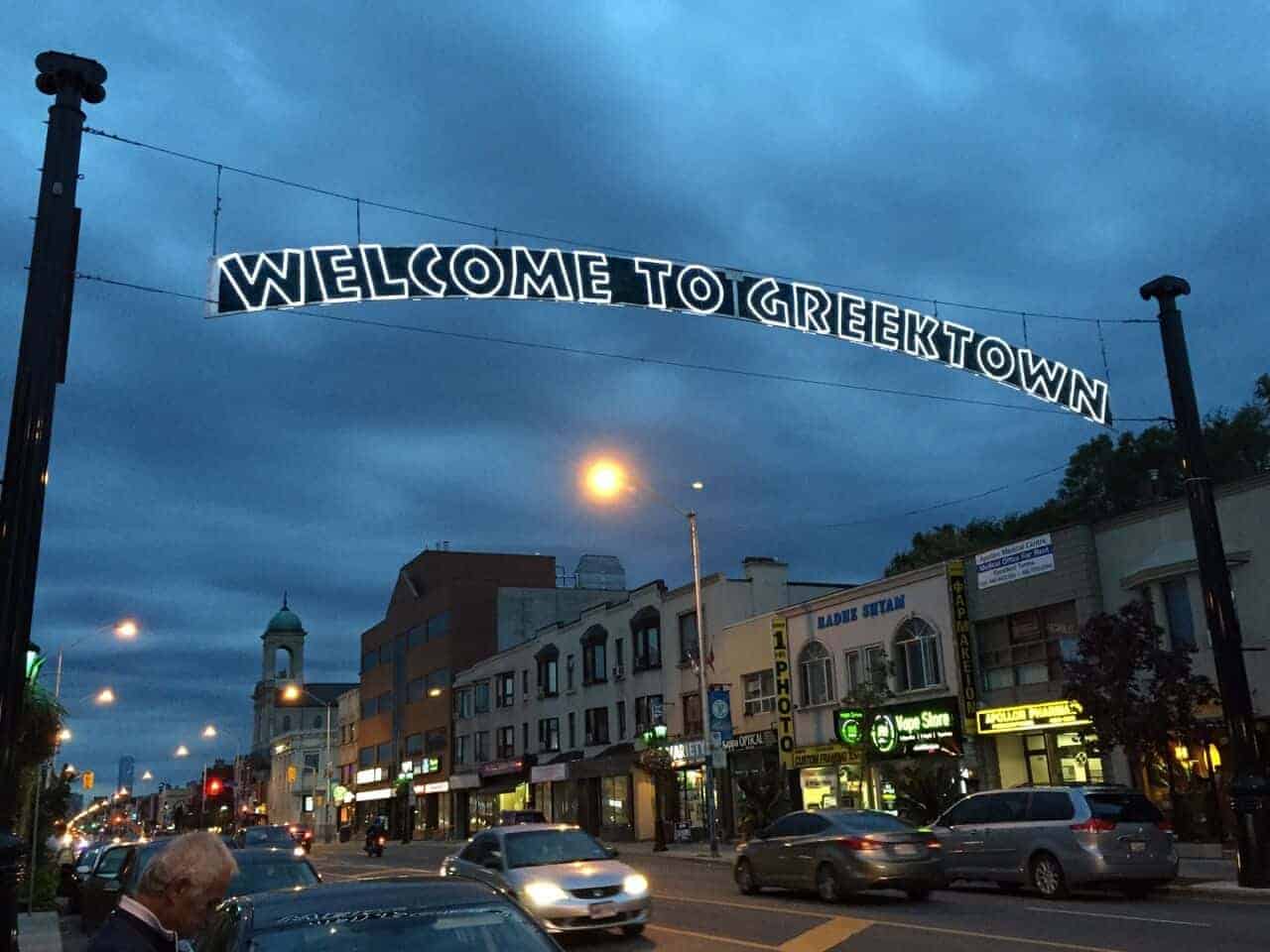 They say Toronto is a city of neighbourhoods (and it really is true) so one of the top things to do in Toronto is go exploring. If you don't want to spend all your time on the Toronto Transit Commission ( TTC), it's worth considering where to stay in Toronto before finalizing your itinerary.
Are you interested in live theatre? Want to see all the main attractions? Planning a weekend of shopping? Choose a hotel that's in a neighbourhood that reflects your interests. That will make logistics much easier.
In addition to Kensington market, Chinatown, Yorkville, The Junction ( try Indie Alehouse for craft beer) and Queen Street West, it's worth a visit to Greektown (Chester Subway station). Sure you could eat sushi, tacos or designer hamburgers but when you're on the Danforth, you've got to eat Greek.
Take the taste of Greek iced coffee home in our recipe for Vegan Iced Coffee Frappé.
Grab a souvlaki at Alexander the Great parkette but for atmosphere your best choice is Myth ( 417 Danforth where you can order a dish of saganaki, a flaming dish of kefalogaveria cheese which arrives at your table to the shouts of OPA! from other waiters and diners.
Check rates at the Toronto Don Valley Hotel and Suites, a good budget hotel within driving distance of Greektown on Booking.com
Check rates at the Broadview Hotel, a boutique hotel in a trendy East End neighbourhood near Greektown, on Booking.com.
The Acropolis Bakery and Café at 708 Danforth is an authentic Greek-owned coffee shop and bakery that offers café frappe as delicious as what you'd find on the Greek islands. Enjoy your coffee with a square of spanakopita, a rich pie stuffed with spinach, onions, cheeses and herbs wrapped in crispy, flaky phyllo dough.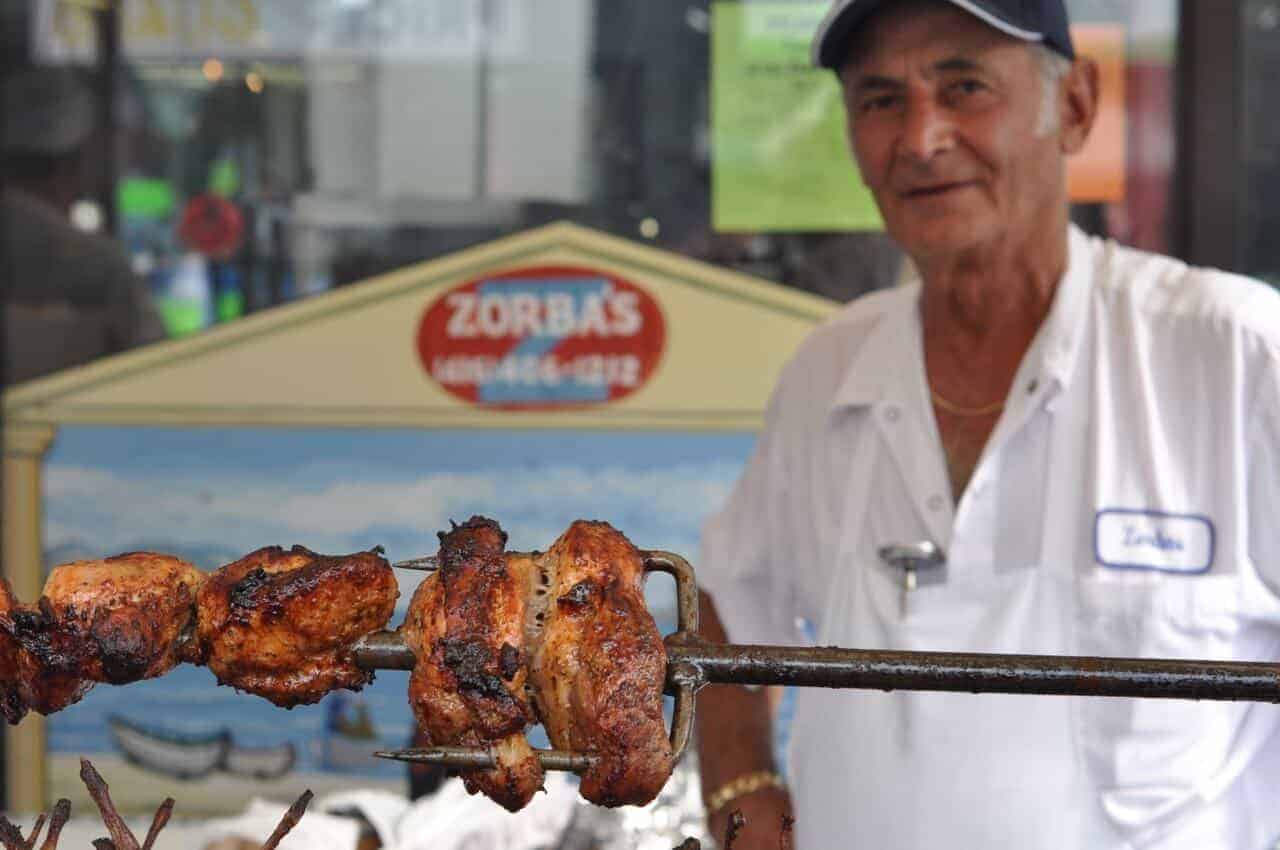 We also eat at Pizzeria Libretto and Square Boy, a Greek-owned take-out joint near Jones that's famous for its burgers, hot dogs and chicken souvlaki (and rock-bottom prices).
In posh Yorkville, the place to eat is on the patio of ONE Restaurant.
4. Hit The Beach in Toronto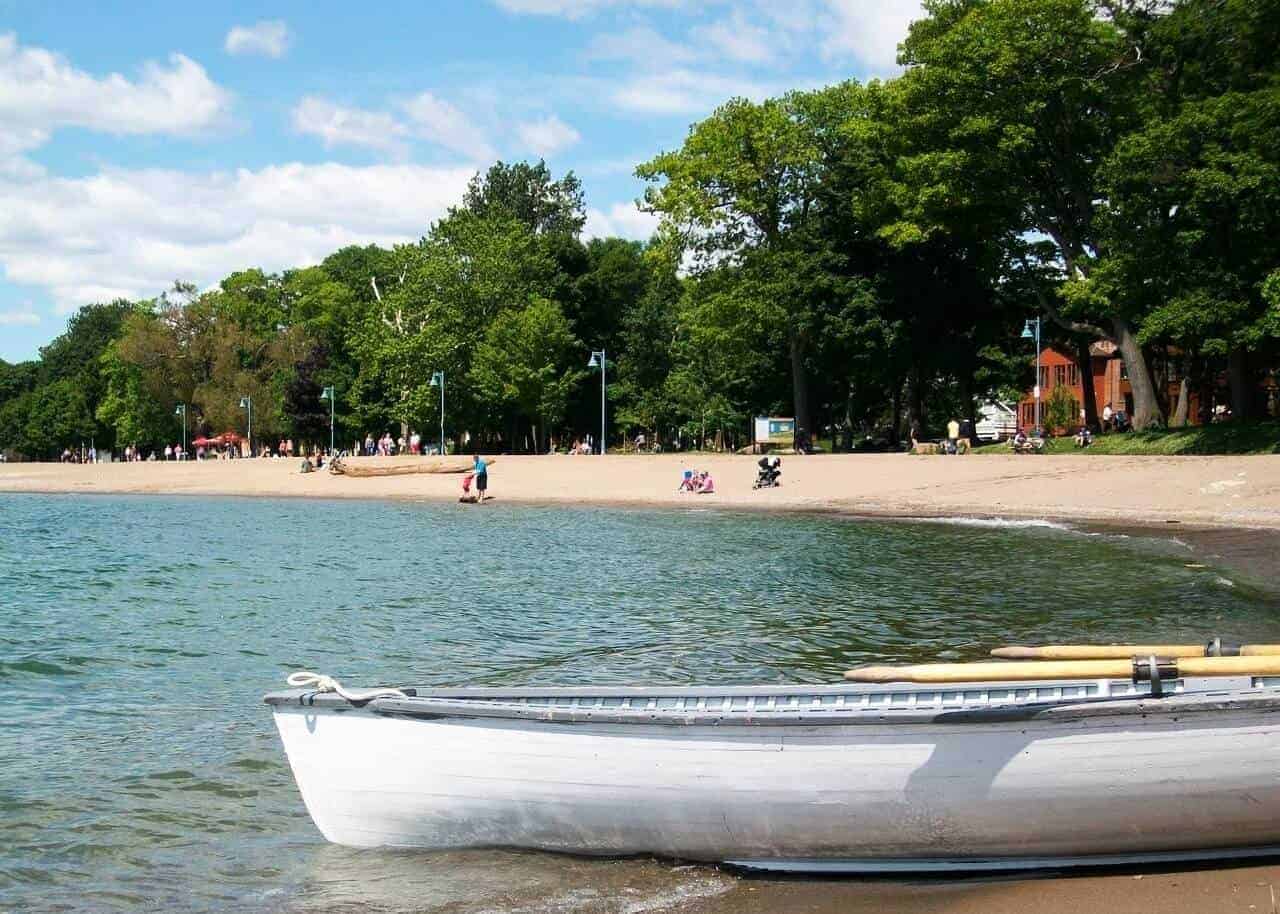 On my first visit to Toronto, I totally missed the lakefront as it's hidden behind the Gardiner Expressway. Now, Lake Ontario is one of my favourite spot to escape the city and soak up some sunshine, get some exercise or imagine I'm in cottage country (minus the traffic jams).
To get to Toronto's waterfront and its emerald green island archipelago, head to the Jack Layton Ferry Terminal, just west of the Westin Harbour Castle hotel.
Bikes are welcome aboard the ferries and are a great way to get around. Then, it's a breezy bike ride to the Gibraltar Point Lighthouse, the oldest lighthouse on the Great Lakes. You won't find any better views of the Toronto skyline than this.
Another of our favourite things to do in Toronto is cycle Leslie Spit. Also known as Tommy Thompson Park, it's where you can pedal a bike or take a hike into a vast green space filled with migrating birds, butterflies and other wildlife.
The Martin Goodman Trail connects all these parks and is an easy, flat surface suitable for even the most wobbly cyclist.
In summertime, be sure to make a stop at Toronto Harbourfront home to historic Queen's Quay Terminal as well as The Power Plant contemporary art gallery, the Music Garden, Sugar Beach and a state-of-the-art museum exhibiting historic and contemporary Inuit art.
From spring to fall, one of the top things to do in Toronto is take a harbour cruise. Mariposa Cruise Lines offers the city's most scenic Brunch Cruise as well as a choice of cocktail sunset cruises on their fleet of yachts and other vessels. There's also the tall ship Kajama but note that it has no shade on deck.
5. Pop over to Niagara Falls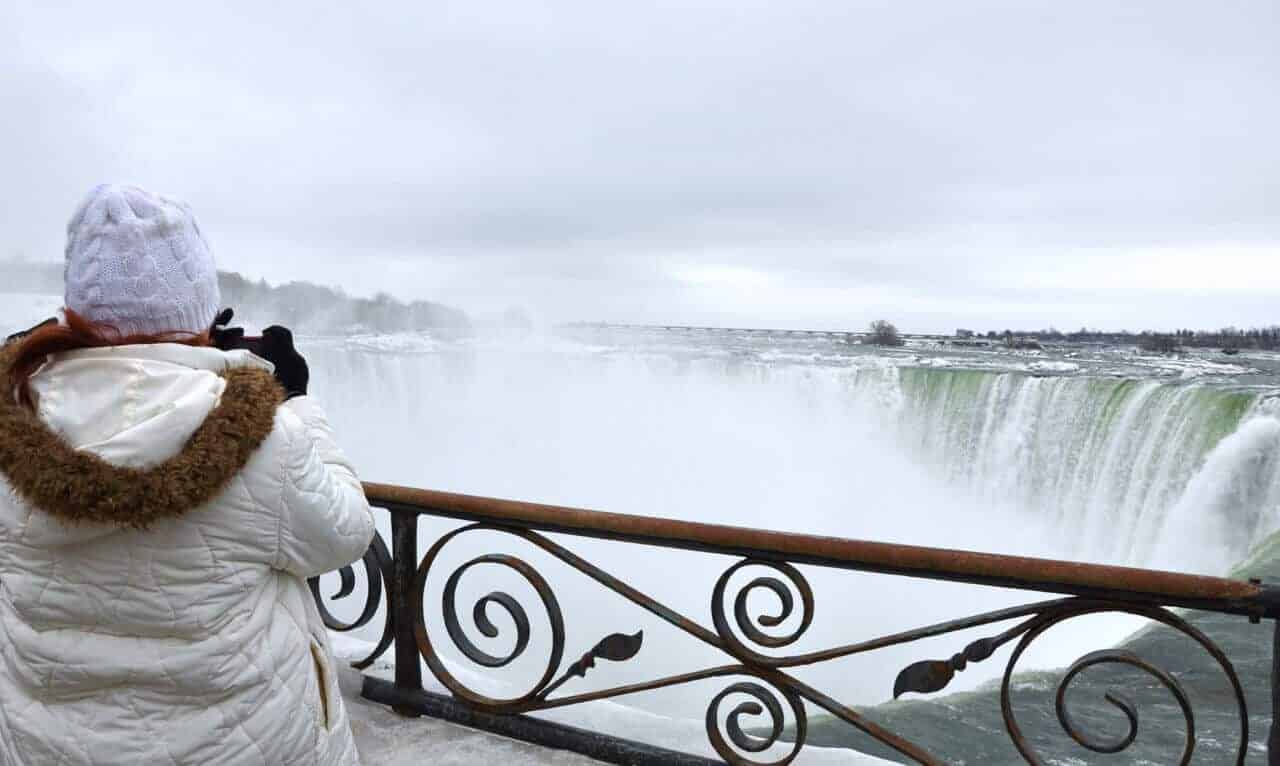 One of the things people love most about living in Canada is that you're never too far from nature. And Niagara Falls are a true wonder of the world whether you visit in summer or wintertime. There is the added bonus of visiting the wineries in the Niagara Region along the way.
And while it's not in the city of Toronto, It's less than an hour away (assuming no traffic) so it's a perfect excursion to take if you have a full day.
Viewing the waterfalls is free, but visit the Niagara Parks website to purchase a Wonder Pass, an attractions pass that will give you access to Journey behind the Falls, visit the magical Butterfly Museum and other once in a lifetime experiences. From April 1st onward, the Hornblower Cruise Voyage to the Falls is also an exhilarating thing to do when visiting Toronto.
Other Great Things to Do in Toronto and the Best Daytrips
Toronto Travel Guide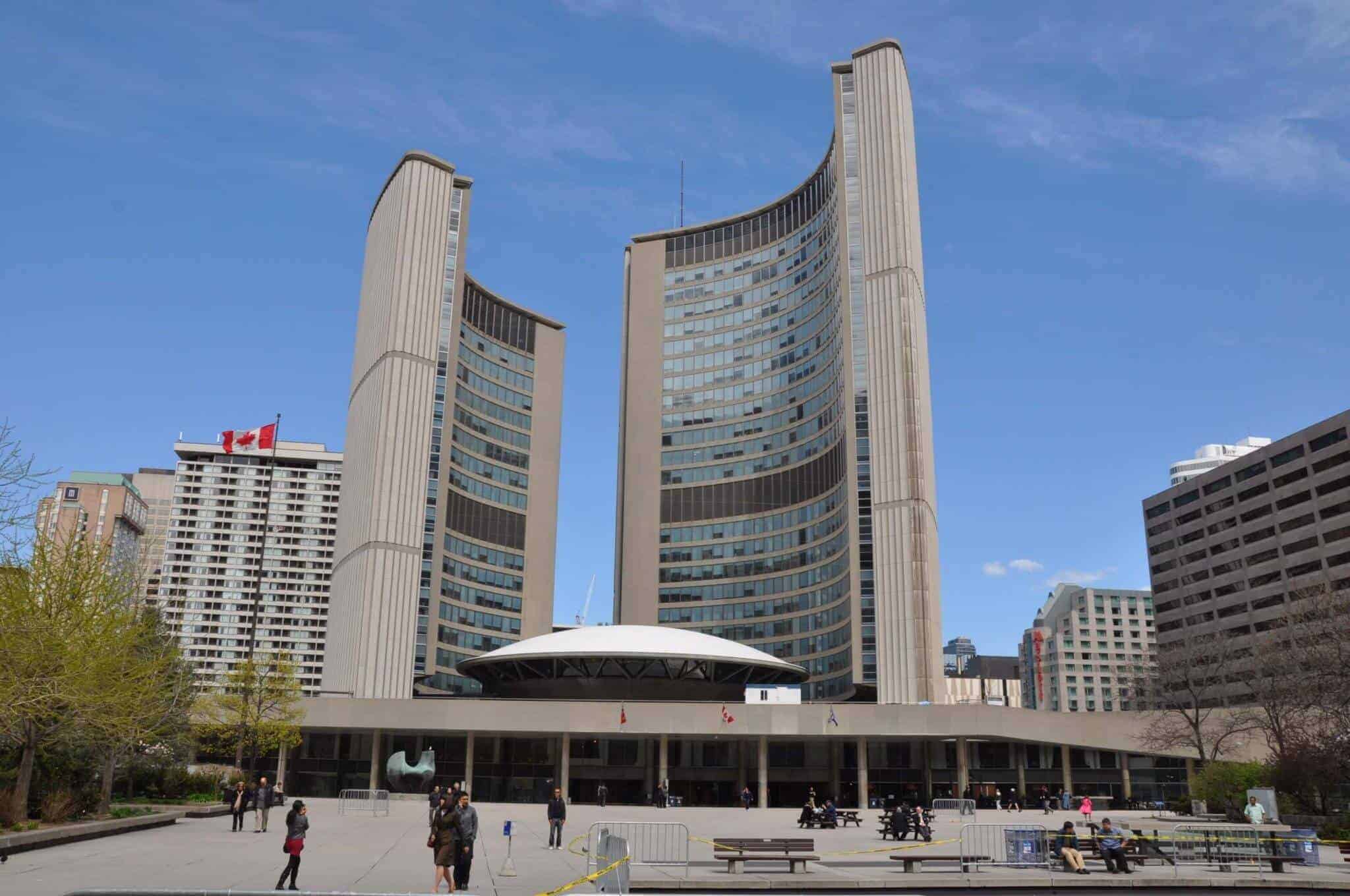 Here are some insider tips on how to find a deal and save some money on your next trip to Toronto:
1. Look into whether it makes sense to get a CityPASS during your visit. It can save you money off the regular price of 5 major attractions but for me, the biggest advantage is that a CityPass allows you to bypass the lineups.
2. Get the best deal on your hotel by using Hotelscombined.com, a search engine that compares top travel websites (such as Booking.com, Expedia and Hotels.com) to find the cheapest price. Check it out below.
3. Take the TTC (subway, bus and streetcar network), the UP Express or Uber to get around. You don't need to rent a car. The Union Pearson Express rail link connects Union Station to the Toronto Pearson Airport.
4. Pick up free maps, tourist booklets packed with information and get advice at the Tourism Toronto and Ontario Travel visitor information centres.
5. A Hop On, Hop Off Bus Tour is a great way to orient yourself to a city. Check out Double Decker City Sightseeing (they operate year-round) and save 5% by buying a ticket online with promo code 1111. They also offer a combo ticket to Niagara Falls, that includes a stop at a winery.
6. If you're planning to visit a shopping mall, I recommend you make your way to Vaughan Mills Premium Outlet Mall rather than go to Yorkdale or Eaton Centre. If you have kids they'll be entertained at Legoland (check out those kiddie strollers with touch screens) plus there's a Banana Republic Factory Store, Kate Spade, BOSS, Calvin Klein, Cole Haan, DKNY, Winners and well you get the idea, there's lots of designers store and they're all under one architecturally beautiful roof. There's even a FREE seasonal shopping shuttle from Union Station ( June 1 – Sept 30).
7. If you have a long layover at Toronto Pearson Airport (YYZ) and want to stay fit, did you know you can work out at Goodlife Fitness right in Terminal One? They offer Day Passes and will even rent you workout gear.
8. For a great budget hotel in Toronto, check out the Toronto Don Valley Hotel and Suites. Although it's not located in the downtown core, it offers easy access by car to the Ontario Science Centre and features an indoor and outdoor swimming pool, a restaurant, sleeps four in each guest suite and is spotlessly clean. Room rates are often under $100 USD a night.
Check prices and availability for Toronto Don Valley Hotel and Suites on Booking.com
You Might Also Like:
Save on Pinterest!