We may earn income from links in this post. Please read this Disclosure for details.
If there's one bonus to visiting Toronto in winter, it's the opportunity to attend the nearby Niagara Icewine Festival and indulge in ice wine, gourmet cuisine and spectacular frozen scenery.
Sure, it can get bone-chillingly cold (and Niagara Falls itself can actually freeze!) but that's just a reminder of what it means to be a real Canadian and is all the more reason to warm up with some VQA Niagara ice wine.
It's important to note that many organizations celebrate icewine throughout January in the Niagara Region.
Here's our guide to what to do, where to stay, the best ice wines to try and more at the Niagara Icewine Festival and other must-see events.
What is Ice Wine?
But first, what is Canadian ice wine? It's basically a dessert wine produced from frozen grapes. But it's a lot more complicated than it sounds and requires careful cultivation of the vines, ideal weather conditions and vigilant harvesting.
While ice wine might sound easy to produce, it actually requires a combination of magical timing and careful production.
At least three full nights of below -10C weather is needed for ice wine grapes to release their unique concentration of sugars, acids, flavours, and aromas into the juice.
In the middle of the coldest night, grape pickers from ice wine wineries don their warmest winter gear and head into the vineyards to hand-pick the grapes.
The clusters are then gently pressed, with each grape yielding just one drop of the prized juice. The labour intensive process and low yield means the cost of ice wine is higher than regular wines.
Check out this video about how Ontario VQA Icewine is harvested:
Grapes that are harvested outside of these strict requirements are known as "late harvest wines" which means that although both ice wine and late harvest wines are sweet dessert wines, all ice wines are "late harvest wines" but not all late harvest wines are ice wines because thy didn't actually freeze on the vines before being picked.
Types of Ice Wine in Niagara Ontario
While most people are familiar with Vidal ice wine, one of the things you'll quickly learn at the Niagara Icewine Festival is that there are actually many other types of ice wines.
Grapes that grow well in cold climates are popular grape varietals used for making ice wine. This means you can also find Riesling, Vidal Blanc, Cabernet Franc, Chardonnay, Cabernet Sauvignon and Gewürztraminer.
Not all wineries produce each type of ice wine and some ice wines are produced in such small quantities, they're not available at the LCBO ( or Duty Free Shops) and you can only sample them at the wineries or at Niagara Icewine Festival events. This is where the fun begins.
Best Niagara Ice Wine to Choose
What does Niagara ice wine taste like? While all ice wines feature a highly concentrated, sweet flavour, they range in colour from bright ruby red with aromas of cherry, red licorice and raspberry of a Cabernet Sauvignon ice wine to the citrus notes of a Chardonnay ice wine.
In order to decide on the best ice wine for your palate you need to sample a range of ice wines. You might be surprised to discover that although Vidal ice wine is the most widely available ice wine, there are other ice wines you enjoy more.
The key to enjoying ice wine is to serve it very cold.
Xerox Icewine Gala at Niagara Icewine Festival
The swanky ice wine gala evening in early January is an opportunity to sample rare icewines, dance to live music, indulge in fabulous cuisine and gawk at Niagara Falls lit up in its technicolour glory.
The event features pouring stations from at least 30 different Niagara wineries. They are pouring icewines as well as red and wine VQA wines. It's worth checking out our Quick Guide to Wine Terminology before you go to better understand and enjoy your wine tasting.
Some of my favourite must-visit pouring stations include Pillitteri Estates Winery for their Reserve Vidal Icewine, Henry of Pelham for their Reisling Icewine and Peller for their Andrew Peller Signature Series Cabernet Franc.
When the Xerox Icewine Gala wraps up, you can even pop into the casino and try your hand at the slot machines. I'm notorious for losing money as fast as I can pull the slot machine handle but the flashing lights, opulent architecture and ching-ching of everyone else winning big bucks does make an exciting wrap-up to the night.
The Xerox Icewine Gala takes place at the Fallsview Casino Resort. So if you stay at the Hilton Niagara Falls Fallsview you can wear your sparkliest clothing and walk through the handy connecting link without having to wear your winter boots and parka.
Check prices and availability at Hilton Niagara Falls – Fallsview Hotel & Suites on Booking.com.
Check prices and availability at Sheraton on the Falls on Booking.com
Twenty Valley Winter Winefest
You'll want to bundle up for this event held in the pretty town of Jordan Village, conveniently located just off the QEW. If you haven't been to the Twenty Valley area before, it's worth staying an extra night.
With an extra day you'll have time to hike to the pretty Balls Falls waterfalls, explore the quaint shops and make several stops at the Upper Canada Cheese Company until you've eaten so many free samples of artisanal cheese that they ask you to leave.
Be sure to stock up on Niagara Gold – a buttery French-style semi-firm cheese.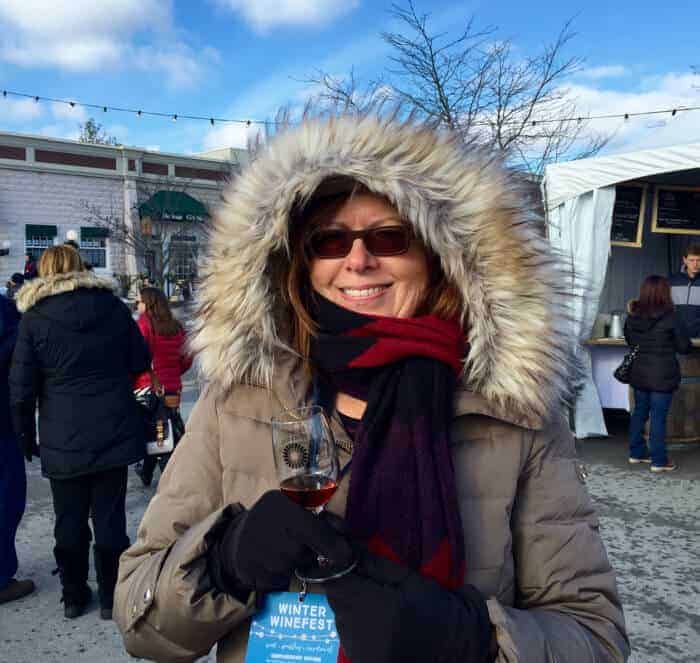 Once you arrive in Jordan, you'll be pleased to see handy shuttle buses to take you from the parking lots to the festival itself. Each year we usually park at the Jordan Firehall at 3763 19th Street Jordan and walk in an attempt to wear off a few calories from the previous evening's gala.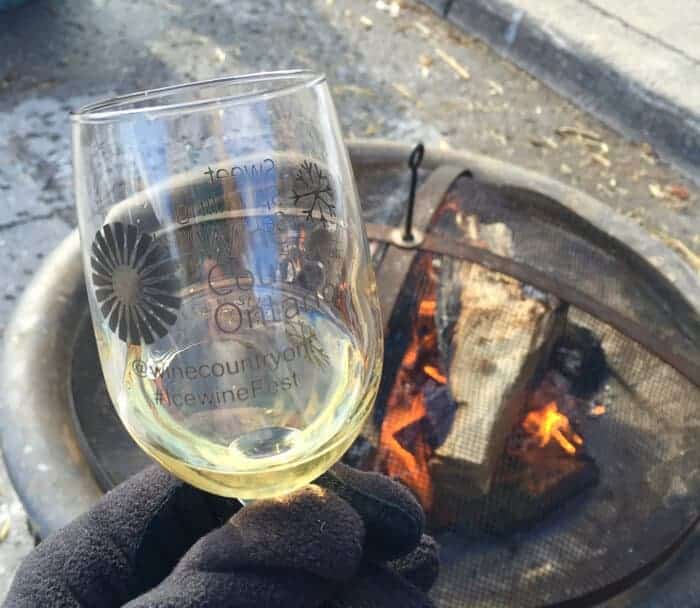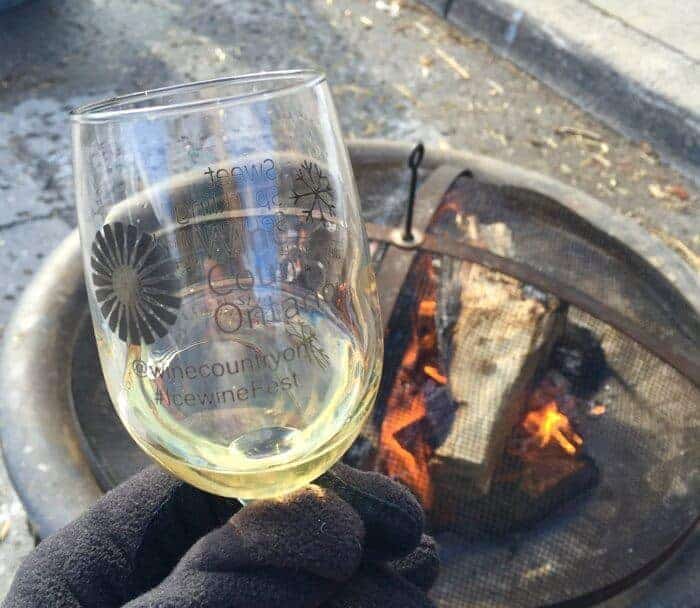 Once there, make a quick stop to purchase your drink and food tokens (and a photo-op with one of the ice sculptures) before heading into the warming tent. Tokens are a bargain as most items cost just two or three tokens.
With 25 food and wine stations to choose from, it's tough to narrow it down to just a few but last year, we indulged in preserved peaches, ate wood-fired pizza and sampled a variety of delicious VQA ice wines.
For couples looking for a Niagara wine country getaway, the most romantic hotel is the Inn on The Twenty in Jordan. It features its own wine cellar, a full service spa and is walking distance to many attractions.
Check prices and availability at the Inn on The Twenty in Jordan on Booking.com.
How to Use Your Niagara Discovery Pass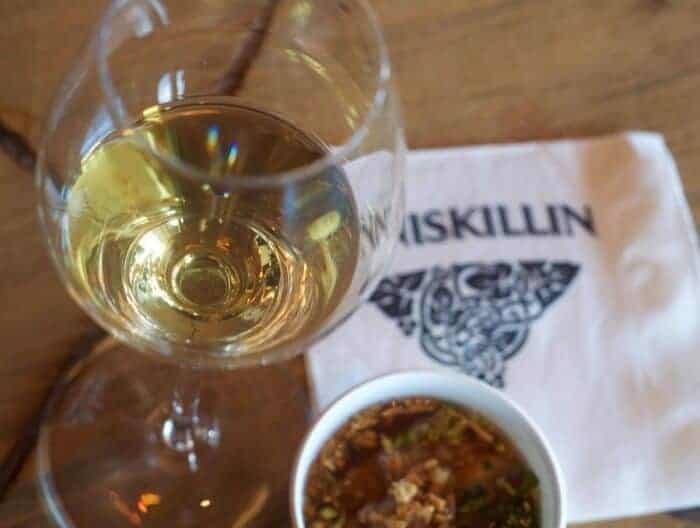 To wrap up the balance of January, you can continue your Niagara Icewine Festival celebrations with the purchase of a Discovery Pass, a magical passport that allows you to enjoy food and wine pairings during January weekends on a variety of wine routes through the Niagara Wine Country Region.
Each passport offers eight deliciously inventive food and wine pairings ( there are non-alcoholic choices for drivers) to be used at your choice of participating wineries. In 2020, there are 36 wineries participating!
Every Niagara winery is unique. You can even enjoy the fun of outdoor skating in winter at the rink situated at Wayne Gretzy Estates.
Purchase your Discovery Pass Online, download it and store it on your mobile device. The cost is $45 for a Discovery Pass and $35 for a Driver's Pass.
For example, in previous years, a stop at Megalomaniac Winery on the Discovery Passport got you a sample of icewine and a honey infused drizzle over top of a two-bite goat cheese, apple and pecan tart. It paired beautifully with their 2014 Coldhearted Riesling Icewine.
The best way to do the Niagara Icewine Festival is to plan your stops and driving route in advance based on the wines and foods you want to try on the Discovery Pass Listings
What to Eat at the Niagara Icewine Festival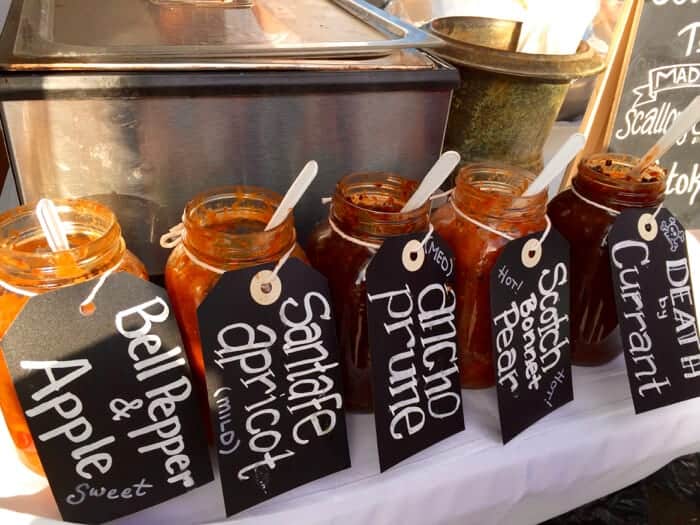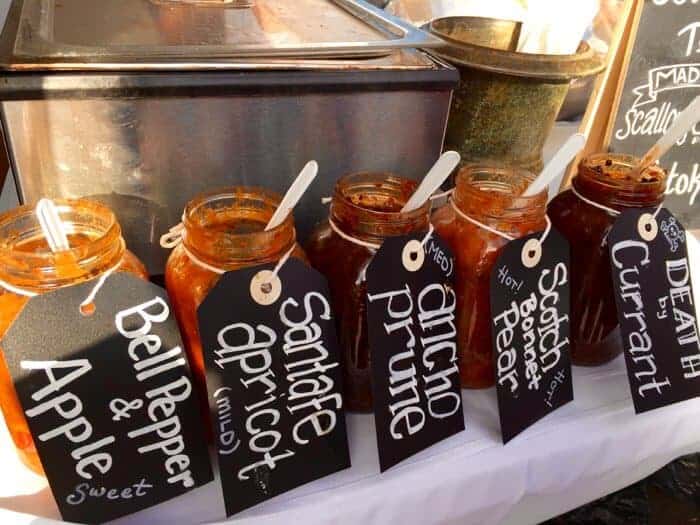 Your Discovery Pass Gives you access to some delicious food. Some of the exciting combos in the culinary line-up in the past have included:
Chicken and Waffles, spread with Riesling Icewine Butter at Iniskillin Winery,
Roasting an icewine marshmallow over an open fire at Pellar Estates,
Cheesy chile con queso nachos topped with crumbled bacon and blue cheese at Fielding Winery,
Late Harvest Vidal tucked inside a Chocolate-dipped Strawberry Cup at Pondview Estate Winery.
Best Niagara Icewine Festival Hotels
The Niagara Icewine Festival is an adult-oriented ( 19+) weekend trip best suited for couples or a girlfriends' getaway so your best option is to choose a hotel that's aimed at an older crowd rather than one of the family-friendly hotels with waterslides near the Clifton Hill arcade zone.
One important consideration when choosing which hotel to stay at during the Niagara Icewine Festival is deciding on which weekend you'll be attending. The outdoor festivals take place on different weekends in different location so you either want to time your visit to coincide with the festival location or be prepared to drive.
The Niagara Falls Icewine Festival takes place at the Scotiabank Convention Centre on the final weekend in January which means you can choose from a range of hotels within the Niagara Falls area.
Niagara Falls Hilton Fallsview: Located in the Fallsview area, this modern tower is situated overlooking Niagara Falls and is ideal for exploring the parkway and natural attractions (or going to the Fallsview Casino). It's not close to the Clifton Hill arcade zone so if you're looking to hit up fun zone attractions like dinosaur mini-golf and ferris wheels, be prepared to drive. If not, you'll be happy to be in the peaceful part of town.
Check prices and availability at Hilton Niagara Falls – Fallsview Hotel & Suites on Booking.com.
Brockamour Manor B & B: Stay at this historic guest house and you'll be tempted to start browsing real estate listings so you can own your own piece of classic Niagara-on-the-Lake architecture.
Built in 1809, it's well-located on King Street just a few steps away from everything at the Niagara-on-the-Lake, a town that's a scenic 20-minute drive along the Niagara Parkway from Niagara Falls.
The rates are reasonable and breakfast is extra-special.
Check prices and availability at Brockamour Manor B & B on Booking.com
Travel Guide to Niagara Icewine Festival
Assuming you don't try to get to Niagara from Toronto in the middle of rush hour (4-6 pm), it should take you no more than 90 minutes to arrive in the heart of Niagara Wine Country. Here are some links to help you plan your trip:
Niagara Icewine Festival Cost: Discovery Passes are sold at $45 plus HST each and contain eight experience vouchers valued at $10 each, redeemable at participating wineries. Niagara Wine Festival
Niagara Falls Icewine Festival: This icewine tasting event takes place during the final weekend in January within the Scotiabank Convention Centre. It's a ticketed event that is not part of the Niagara Icewine Festival Discovery Pass program but has a separate cost. The cost in 2018 was $65 and $75 at the door which includes 3 hours of wine tastings, a commemorative glass and entertainment.
Although there is an outdoor "winter wonderland" zone much of the activities take place indoors within the convention centre, making it quite a bit different ( and warmer) than the outdoor festivals.
Check out these as well:
Niagara-on-the-Lake Icewine Festival
Niagara Falls Icewine Festival
Official Website: Wine Country Ontario
Ontario Travel: Get maps, planning and travel tips and inspiration from the Official Ontario Tourism website.
Discovery Pass Tickets: Buy tickets and plan your route at the Discovery Pass Listings Page.
Niagara Falls: If you're visiting the Niagara Icewine Festival you don't want to miss experiencing Niagara Falls, Canada. Here are 10 Amazing Things to do in Niagara Falls so you don't miss a thing.
Enjoy this Post? You Might Also Like:
For more ideas on things to do near Toronto in winter or summer, check out these posts on:
Celebrate Winter at Le Scandinave Spa at Blue Mountain
Sip Moonshine and Craft Beer on Couples Getaway
Why Hockley Valley Resort Should be Your Next Weekend Getaway
23 Things to Do in The Kawarthas
Or, subscribe to the A Taste for Travel newsletter and receive travel tips, discounts, giveaways and inspiration direct to your in-box.
Dividing her time between Canada, Guatemala and Mexico (or the nearest tropical beach), Michele Peterson is the founder of A Taste for Travel. Her award-winning travel and food writing has appeared in Lonely Planet's cookbook Mexico: From the Source, National Geographic Traveler, Fodor's and 100+ other publications.
View more posts by Michele Peterson Read more