We may earn income from links in this post. Please read this Disclosure for details.
Looking for amazing things to do in Kawartha Lakes? Located east of Toronto, the Peterborough and the Kawartha Lakes region of Ontario is a destination with much to offer travellers looking for a spring or summer getaway filled with beautiful scenery, fine regional cuisine, craft beer and outdoor adventure.
This region of mirrored lakes, rivers and waterways is named after an Anishinaabe First Nation word meaning "Land of Shining Waters" and when the weekend comes, there's no other place I'd rather be.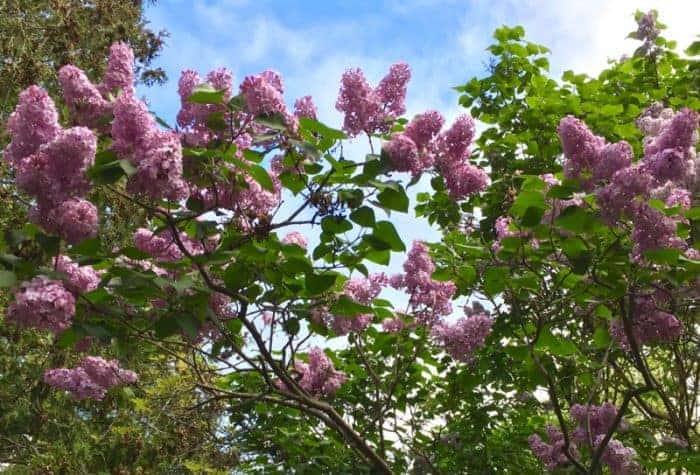 Beyond the sparkling lakes, there are many reasons to plan a summer vacation or weekend getaway at one of the many Kawartha Lakes resorts, parks and cottages.
Located a 1.5 hour drive from Toronto, they're much closer than those in Muskoka, Prince Edward County or Thunder Bay.
Plus there's less highway traffic and lots of artisanal food and drink, unique museums, quirky attractions and fantastic summer activities and festivals to enjoy.
While you can have a great time on a day trip from Toronto, there are so many fun things to do in the Kawarthas, it's worth planning to stay a weekend or even a full week.
Whether you're planning a couples weekend getaway, a solo vacation or a holiday with family, kids or friends, here's our pick of the very best things to do in Peterborough and the Kawarthas, the City of Kawartha Lakes as well as around Rice Lake, Ontario, Canada this summer.
1. Go Birdwatching and Actually See Lots of Birds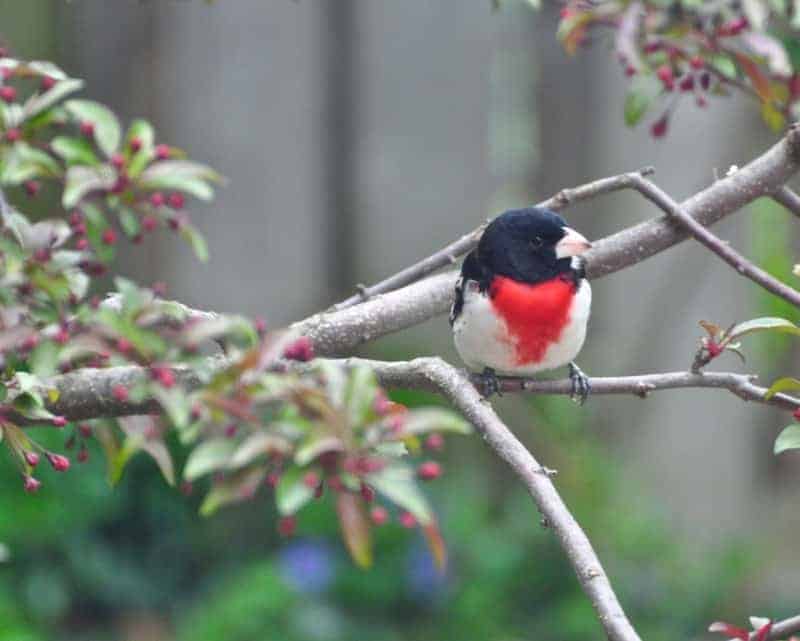 A sure sign of spring in the Kawarthas is the return of migratory birds. Bird watching is one of the best free things to do in Peterborough & the Kawarthas because you don't have to look very hard to see songbirds, birds of prey and water fowl.
More than 259 bird species have been recorded in the region. Some of the best birding spots are conveniently located along the cycling and walking trails built on the abandoned railway corridors throughout the Kawarthas.
It's possible to see loons, pelicans, ducks and swans, hawks, eagles, grouse, turkeys, owls, hummingbirds, warblers, finches and more on even a short weekend getaway, so it's worth installing a Birding App on your mobile device so you can identify the birds you encounter.
🌟 Insider Tip: If you're a bird lover who'd like to learn more about birds and other wildlife, check out the events offered by the Peterborough Field Naturalists club. This long-established charitable organization offers a range of activities such as guided Sunday Morning Wildlife Walks, field trips, pollinator garden tours and mushroom foraging workshops.
If you're looking for an off-leash dog park in the Kawartha Lakes, be sure to check out the Ken Reid Conservation Area north of Lindsay. This 110-hectare protected area has a wealth of facilities for your four-legged friends.
2. Cycle the Trans Canada Trail in the Kawartha Lakes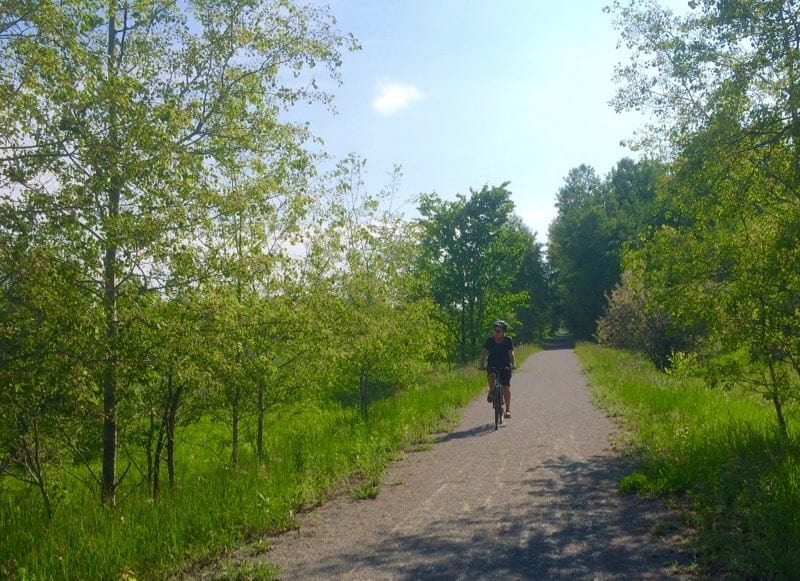 Between dodging clouds of butterflies, wild turkeys, and turtles pedaling a bicycle along the Trans Canada Trail in Lindsay, Ontario feels a lot like navigating a wilderness agility course. That's a good thing.
Cycling away from the crowds is one of the top things to do in the Kawartha Lakes. It also happens to be one of the top free things to do for families.
This stretch of secluded pathways, built on a former railway bed slicing through the Kawarthas Northumberland region in a network of dedicated trails stretching from Fenelon Falls to Rice Lake, features more wildlife than people.
The Ganaraska Trail, the Lang-Hastings Trail, the Kawartha Trans Canada Trail, the Lakefield Trail and the Victoria Rail Trail Corridor are part of 300+ kilometres of signed cycling routes and network of dedicated trails in the Kawartha Lakes area.
Yet it's just over an hour from Toronto.
🌟 Insider Tip: Don't miss seeing the Doube's Trestle Bridge on the Trans Canada Trail (Google Map). This former railway line and soars above the landscape offering impressive views.
I really recommend The Days Inn & Suites Lindsay as the best place to stay for a weekend of cycling. In addition to being a certified bike-friendly hotel with storage lockers), it's located directly across the road from an access point to the cycling trails.
You'll also get a complimentary breakfast, free parking and an indoor swimming pool.
3. Browse the Olde Gaol Museum in Lindsay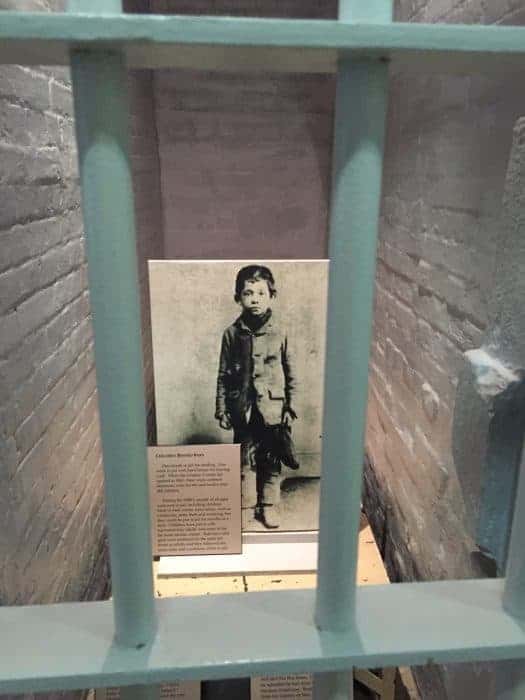 Although I was disappointed to learn the Youngtown Museum dedicated to musician Neil Young (he grew up in nearby Omemee) permanently closed in September 2017, it's still worthwhile to visit the Olde Gaol Museum of Lindsay. it's still one of the top attractions in the Kawartha Lakes.
Operated by the Kawartha Lakes Historical Society, the Olde Gaol Museum is located within the former Victoria County Jail, an imposing stone building located in the heart of Lindsay.
While the historical displays are interesting records of early life in the region, the most evocative exhibits are behind the bars of the former prison cells.
Here, you'll learn about children as young as 10 years old who served jail time with hard labour for petty theft, as well as Fred McGaughey, the last man to hang in Lindsay. He was hanged on December 5, 1924 for the May 25, 1924 murder of young Beatrice Fee, a remarkably quick trial, sentencing and execution.
Admission is free for children under the age of 6, adults are $5, children 3-18 $3 – quite a bargain! Closed Sundays and Mondays.
🌟 Random Fact: In December 2017, Neil Young returned home to Canada to perform at an invitation-only concert in Omemee. Who knows you may be lucky enough to bump into him during your visit to the Kawartha Lakes.
4. Eat Butter Tarts on the Kawarthas Northumberland Butter Tart Tour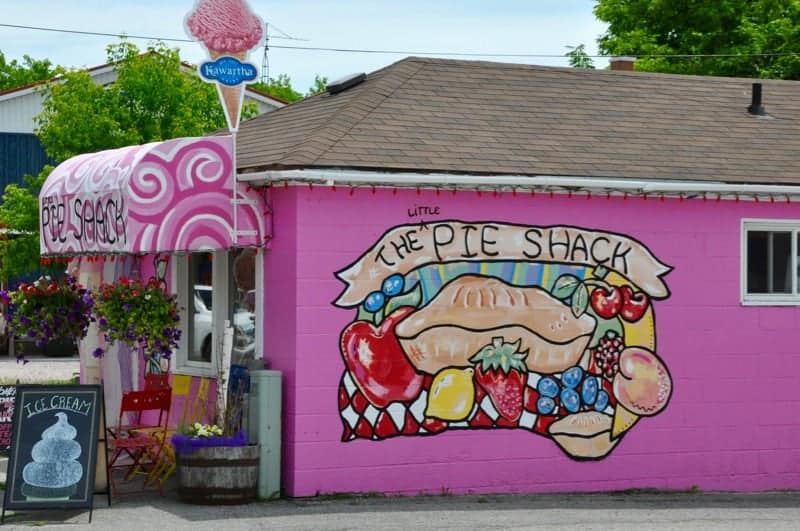 Food fans won't want to miss the Kawarthas Northumberland Butter Tart Tour, a collection of more than 50 tasty stops.
Download a free Butter Tart Tour Map and get exploring Ontario's largest butter tart trail. The Little Pie Shack, in Fenelon Falls, offers a soft and flaky raisin butter tart that's arguably one of the tour's gooey best.
Combine it with a stop at the Garnet Graham Beach Park (Google Map), home to a splash pad, picnic tables and a small, sandy beach in Fenelon Falls.
Another of my favourite places for butter tarts is the aptly-named Buttertarts 'N More located on the outskirts of Lindsay at 1535 Highway 7. They're serious about their butter tarts here. Get them plain, with raisins or pecans.
🌟 Insider Tip: Buttertarts 'N More closes at 3 pm weekdays so arrive early to get your butter tarts.
5. Get a Blast from the Past at Lang Pioneer Village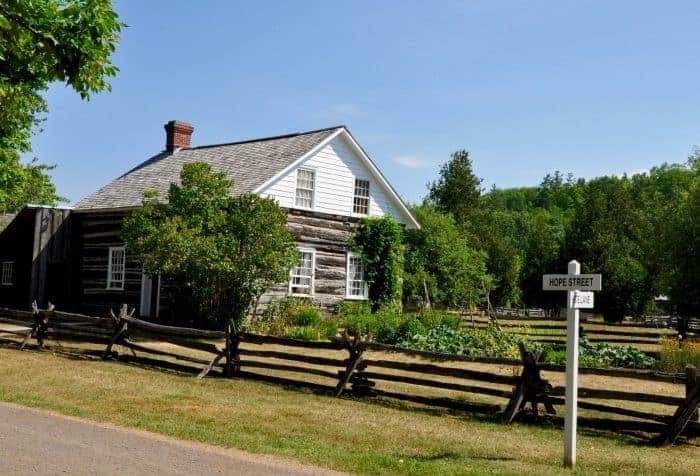 A great spot to begin your summer vacation in the Kawarthas is by exploring its past. Settlement in the Peterborough & Kawartha Lakes area began in the 1800s with the arrival of immigrants from England, Ireland and Scotland.
Villages sprung up beside rivers where water was used to power the mills that ground grain into flour. The Lang Pioneer Village Museum located beside the Indian River in the hamlet of Lang, is a recreation of one of those early settlements.
To create this open-air museum, historic buildings from the 1800s were rescued from across Ontario and relocated to the site. Today, this collection of restored and furnished heritage buildings includes an agriculture barn, blacksmith shop, a log school, a white clapboard Methodist church, the Lang Grist Mill and the Keene Hotel.
It's definitely one of the top attractions in the Kawarthas for families with kids. Toddlers to pre-teens will enjoy exploring what life was like in pioneer times.
Don't miss the one-room school house where they can sit at vintage desks and pretend they are real students.
Lang Pioneer Village is a perfect destination if you're taking a road trip with a baby on board. It's a natural point to make a stop to take a break if you're headed to Ottawa or other points east.
🌟 Insider Tip: With its leafy, riverside setting Lang Pioneer Village Museum is such a pretty spot, it's popular for weddings, family and engagement photos. They can even arrange an onsite Family Photo Session with a professional photographer for $250 including tax.
6. Chow Down on the Best BBQ in Kawartha Lakes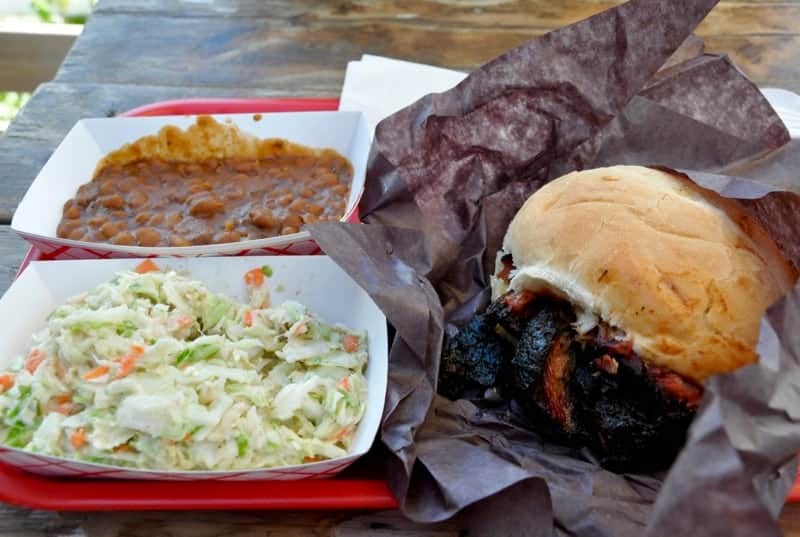 Once voted by Harrowsmith magazine as one of Canada's top 10 prettiest towns, the village of Keene is lined with quaint shops, art galleries and a profusion of flower baskets. When it comes to authentic country eats, Muddy's Pit BBQ (3247 County Rd 2) is a Keene institution.
The specialty here is slow-cooked Carolina-style pork back ribs, beef brisket and pulled pork. The meats are slow-roasted a minimum of eight hours over hardwood maple, which means they're fall-off- the-bone tender.
Baked beans, side salads and desserts are made fresh daily. Grab a seat at the picnic table or get an order to go and enjoy the best barbecue north of the Carolinas. Plan ahead and you can even enjoy some live music.
🌟 Insiders Tip: Closed Mondays and Tuesdays. Watch Muddy's Facebook Page for news about what's happening this summer.
7. Enjoy Ontario's Finest Steak at Hobart's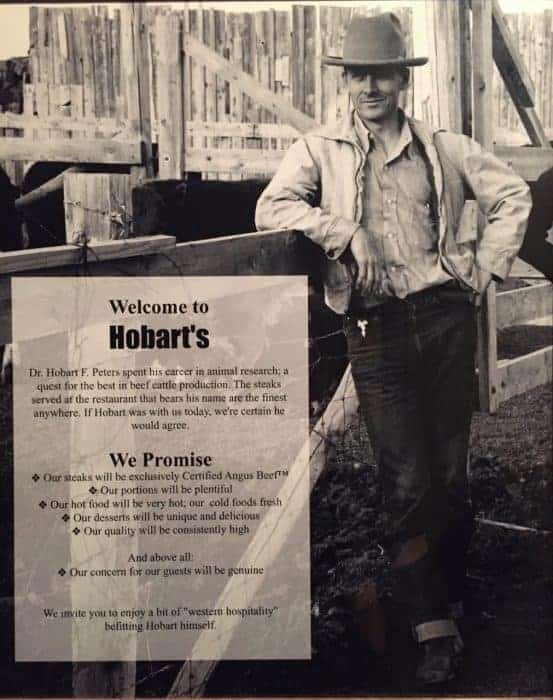 It's also possible to sample the region's artisanal ingredients at select fine dining restaurants on Lindsay's historic Kent Street.
A top spot for Angus beef is Hobart's Steakhouse, named for Dr. Hobart F. Peters, a leading animal research expert in the field of beef cattle production.
Although the Lindsay location is temporarily closed, you can enjoy its new location: Hobart's Lighthouse on Stoney Lake in Lakefield.
Check rates and availability at Days Inn And Suites in Lindsay on Booking.com
8. Splash out at Elmhirst's a Top Kawartha Lakes Resort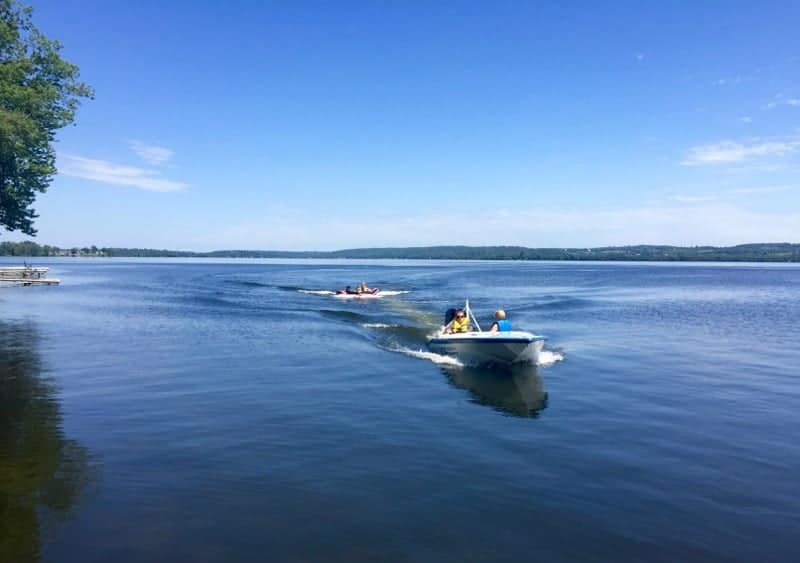 You'll find plenty of outdoor adventure at family-friendly Elmhirst's Resort, the heart and soul of lakeside vacationing on the north shore of Rice Lake.
Located on a parcel of land originally granted to the Elmhirst family in 1818 by King George IV of England, the site has evolved from its farmland beginnings to become a thriving all-season resort.
Check prices and availability of Elmhirst's Resort and Cottages on Booking.com.
Still family-owned and operated, it offers fine dining, the fun Wild Blue Yonder pub, comfortable cabins, a full-service spa, a swimming pool, horseback riding and all the water sports such as tubing, canoeing and kayaking needed to make a perfect summer.
The waters are so calm you can even glide on a paddle board around one of the lush green islands dotting Rice Lake.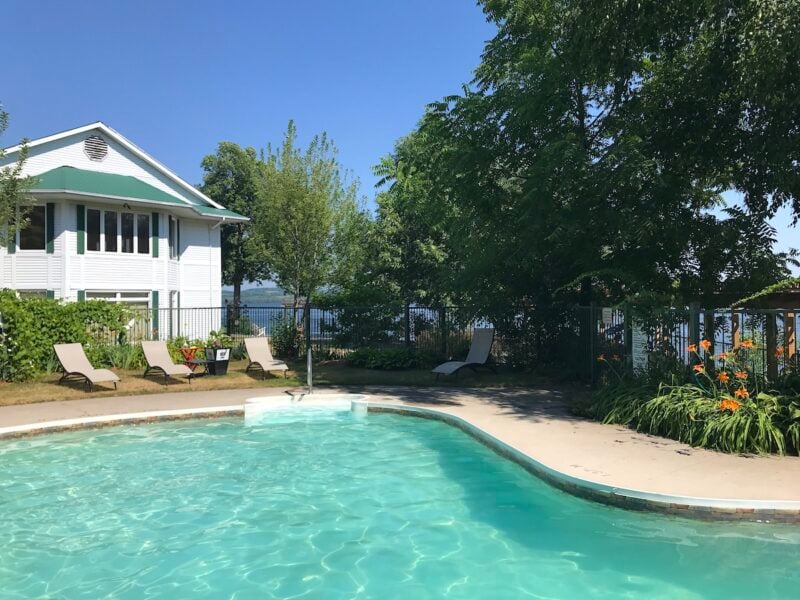 It's worth bringing your own paddle board (SUP) so you can really go exploring – they're a lot more affordable than you might think. Read these reviews of the best stand-up paddle boards for every budget.
Teens won't be bored on a family getaway at Elmhirst's. From basketball courts, waterskiing lessons, an Escape Maze and even ax-throwing classes there's something for everyone's summer bucket list for families.
Interested in doing some Rice Lake fishing? Fishing is one of the top things to do in the Kawarthas. Rentals are available for those who want to enjoy the sports fishing Rice Lake is famous for or you can fish right from the dock.
For a truly memorable experience, you can also go flight-seeing in a 1947 Piper Cub bush plane.
9. Go for Sunday Brunch overlooking Rice Lake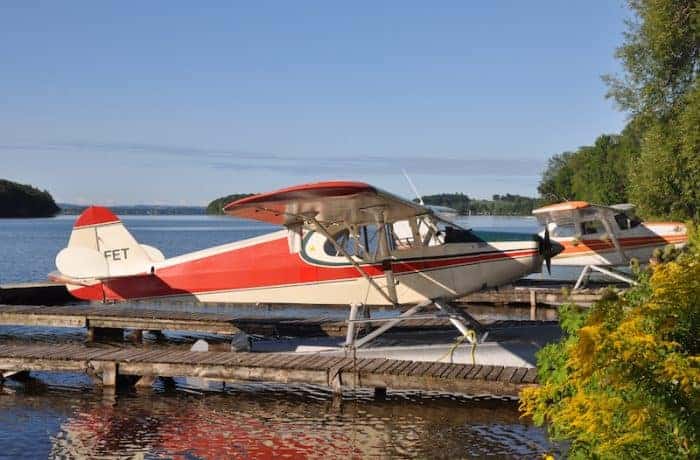 A popular day trip from Toronto for foodies is Sunday Brunch at Elmhirst's Hearthside Dining Room where you can enjoy a locally-inspired menu.
Highlights include hard-carved Black Angus Beef from the resort's own herd, a seafood buffet and house-made dessert pastries while taking in views of the pretty shoreline and the panorama of maple, oak, ash and black cherry trees.
You can also enjoy a wine tasting at Elmhirsts Resort. Their underground wine cellar features a wide selection of premium VQA wines. Private tastings can be booked for groups of 4 to 12.
🌟 Insider Tip: After brunch, book a flight-seeing excursion over Rice Lake and see the ancient burial grounds of Serpent Mounds.
10. Hang Out in the Cute Village of Hastings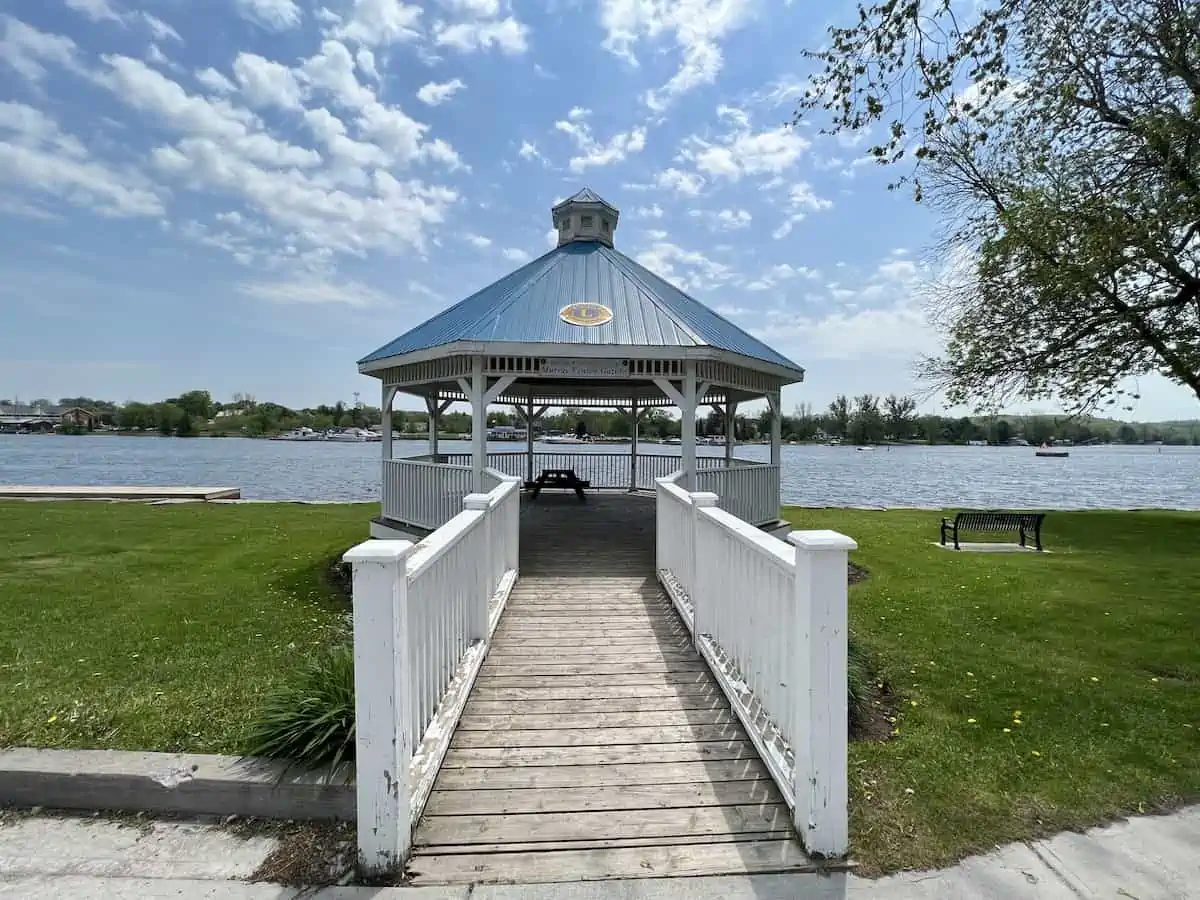 After brunch at Elmhirst's Resort, take a scenic 15 minute drive east to Hastings. It's well worth planning to spend some time here. It's definitely one of the prettiest towns in Ontario.
It's also the hub for several seasonal RV parks and campgrounds set right on Rice Lake. If you hope to score one of these coveted spots, it's wise to do some RV trip planning well in advance.
One of the main attractions of this region is its well-maintained recreation trail. The Lang-Hastings Trail is located on a former rail line and stretches 33 kilometres (each way) from Hastings in the east to Peterborough in the west. It's one of the best bicycling trails in Ontario.
You can find access points and parking in Keene (near the Lang Pioneer Village), in Peterborough and in the town of Hastings itself.
The Lang-Hastings Trail is especially beautiful in the spring when the lilac bushes, white trillium (Ontario's provincial flower) and other wildflowers are in bloom.
Top things to do in Hastings include:
swimming at the sandy beach (located on the north shore of the Trent River,
fishing for bass and other freshwater fish from the bridge,
watching the boats pass through Lock 18 on the Trent-Severn Waterway.
getting a photo with Pisces Pete, a Canadian landmark. Created by artist Bill Lishman, this giant sculpture of a walleye fish, is made of stainless steel and is 12 feet long and stands 12 feet high. It's located in Hastings Pisces Park on the south shore of the Trent River.
dining (McGillicafey's Pub & Eatery at 13 Bridge St. N has an outdoor patio) or picnicking on the waterfront.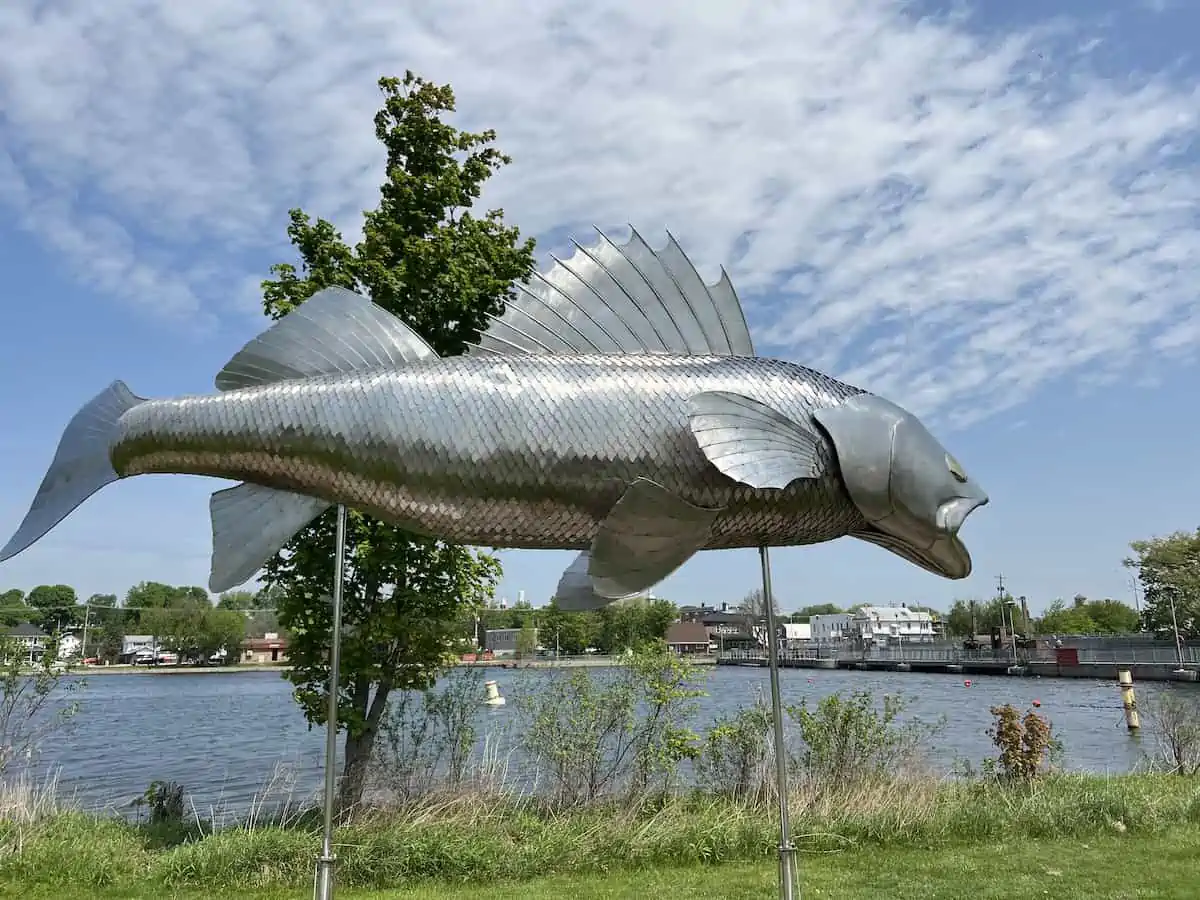 🌟 Pro Tip: Make a stop at the Kawarthas Northumberland tourism office (beside the bridge) to pick up maps and other handy travel information.
11. Experience the Historic Trent-Severn Waterway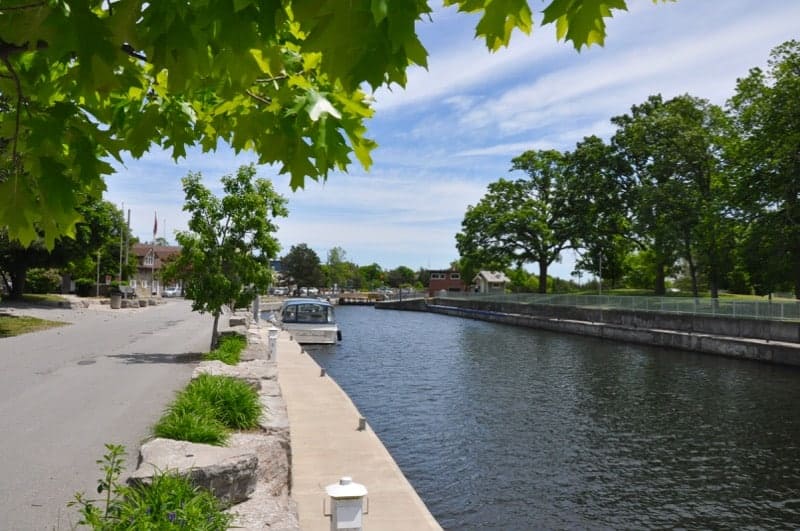 No trip to the Kawartha Lakes would be complete without spending time exploring the Trent-Severn Waterway. It's a National Historic Site of Canada and a 386 kilometre long canal route connecting Lake Ontario to Georgian Bay.
Boating enthusiasts can actually navigate their way through the system of 44 locks as the waterway meanders it way through cottage country past villages, swinging bridges, dams and control structures.
One of the top things to do in the Kawarthas is to watch the boats as they enter the locks, witness the water rising and see the boats pass through the locks. Food fans will enjoy Under Water Dining at Lock 21 in Peterborough, the world's highest hydraulic lift lock.
Tickets for this unique dining experience have historically sold out the same day they went on sale so sign up for the newsletter at Peterborough and the Kawarthas Tourism and be the first to hear about future events.
Bucket List Experience: A unique way to explore the Trent-Severn Waterway is on an Egan Houseboat Rental, a wilderness experience featuring all the comforts of a floating cottage. Swim, meet new friends and explore the thousands of lakes, bays and rivers of the Kawartha Lakes.
Check out our 20 Top Wrap Recipes to Take on a Boat. Or, check out our 15 Healthy Boat Snacks.
🌟 What to Eat: Don't miss sampling Moose Tracks ice cream, made by Kawartha Dairy Company. Their creamy old-fashioned ice-cream has been a cottage-country tradition for 80 years. An ice-cream stop is definitely one of the top things to do in the Kawarthas.
12. Cool Off with a Kawartha Lakes Craft Beer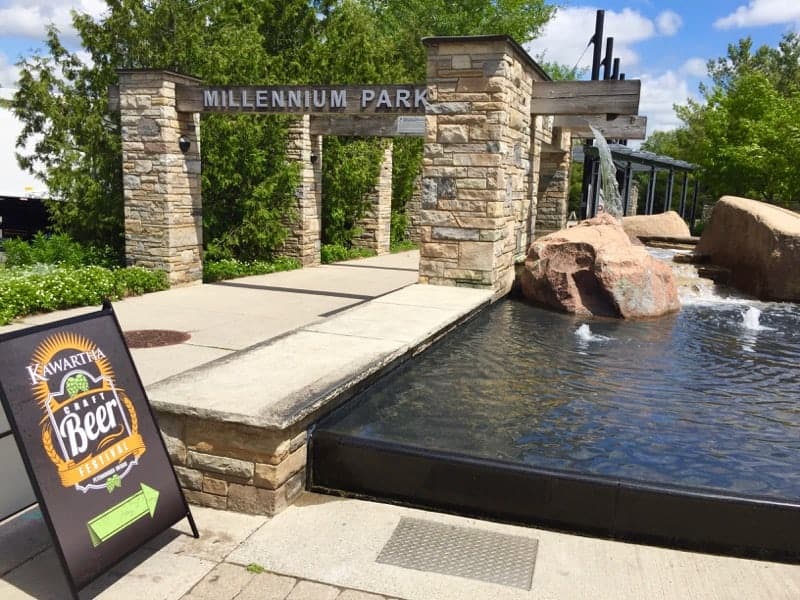 You're sure to work up a thirst while cycling or exploring the Kawarthas so cool off with one of the local craft beers from Bobcaygeon Brewing, Smithavens Brewing Company, Publican House, Manantler and a growing number of other craft breweries.
You can sample many of these brews at the Kawartha Craft Beer Festival held annually on the waterfront at Millenium Park in the City of Peterborough. It's returning in 2023.
13. Listen to Loons at Viamede Resort, a top Kawartha Lakes Resort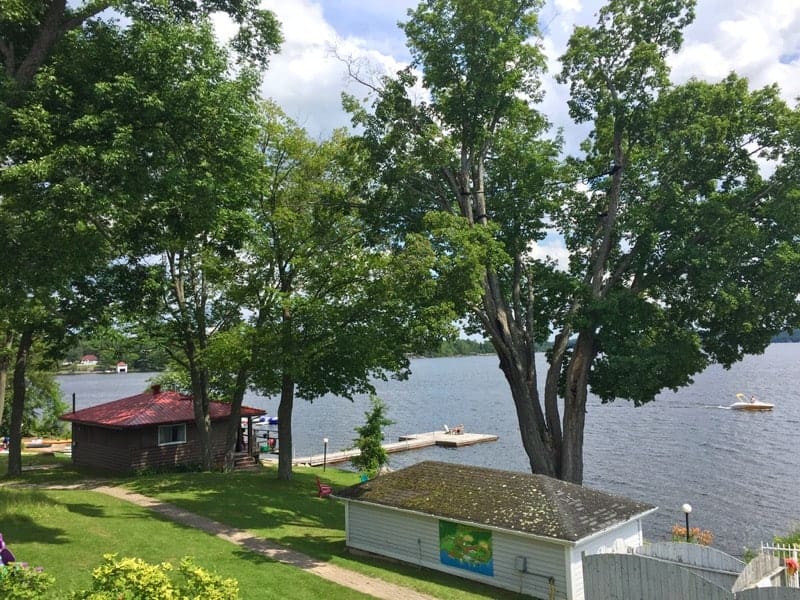 If you're trying to decide on where to go on your weekend getaway from Toronto, you won't be disappointed with Stoney Lake. It's one of the prettiest lakes in the Kawartha Lakes region.
There's nothing quite as magical as waking up in the morning, taking a cup of steaming coffee (or a glass of wine in the evening) out to the front porch and listening to loons calling across the water.
You can experience all this and more at the historic Viamede Resort in Woodview Ontario, around two hours from Toronto, set among tall pines and dense forest.
There are several types of accommodation choices from at Viamede Resort — from hotel rooms to cottages with full kitchens. A buffet breakfast is included with each overnight stay and there are several restaurants onsite so you can even rent a cottage yet not have to cook.
🌟 Fascinating Fact: Viamede Resort is just a 15 minute drive to Petroglyphs Park, home to a sacred site that's the largest known collection of indigenous rock carvings in Canada.
🌟 Tip: Try our recipe for classic Balsamic and Beer Steak Marinade on your cottage BBQ grill at Viamede.
14. Dine on Forest-to-Table Fare at Mount Julian Restaurant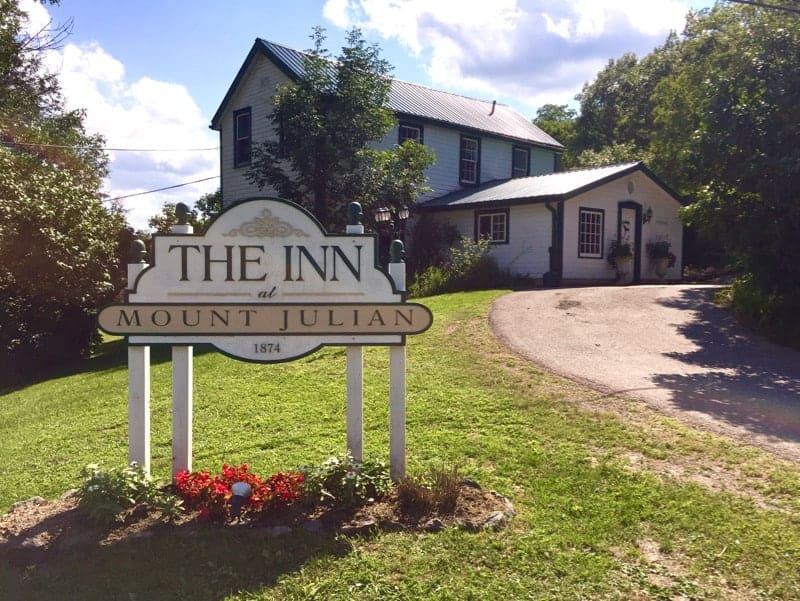 Ever wondered what cattails, birch aioli or spruce broth taste like? Discover these beguiling tastes of the Kawarthas at Mount Julian, a 7-table restaurant located within Viamede Resort overlooking Stoney Lake.
Every dish on the 5, 7 and 9 course tasting menus features local ingredients carefully selected from Viamede's onsite farm, foraged from still-wild Kawartha Lakes forests or produced by local producers.
Pairing the fine cuisine with local wines is one of the best things to do at Viamede Resort. The inventive dishes can also be paired with VQA wines (most sourced from Prince Edward County) and local craft beers.
The Inn at Mount Julian was built in 1874 so as night falls and the candle light on the tables begins to glow, you'll feel transported to another more gracious, elegant era.
You'll need to make reservations to dine here and it's pitch black at night (unless you count the fireflies) so it's best to stay the night at Viamede Resort, just steps away.
15. Go Paddling in a Canoe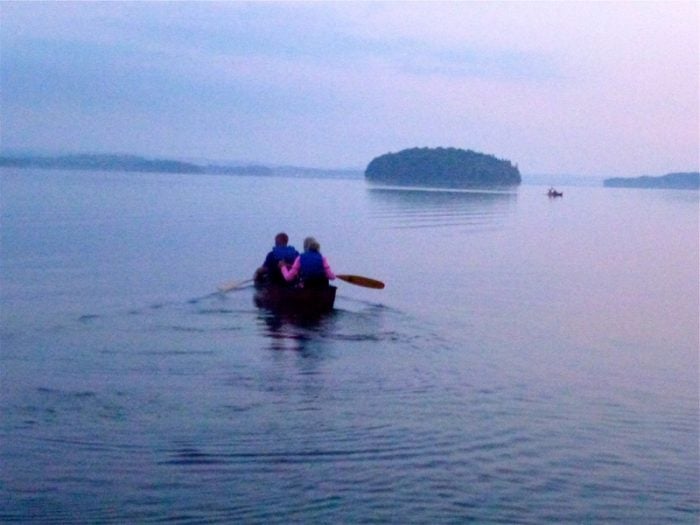 Another quintessential Kawartha Lakes experience includes paddling the Canadian Canoe Route (CCR) connecting Toronto with Ottawa, a route forged by First Nations, fur traders and explorers.
Learn more about the history and culture of canoeing at the Canadian Canoe Museum in Peterborough.
In the summer, you can even participate in a Voyageur Canoe Paddling Experience and paddle a 36-foot Montreal canoe through the Peterborough Lift Lock with a guide.
🌟 Insiders Tip: Book your tickets in advance online at the Canadian Canoe Museum website.
16. Experience Laveanne Lavender Farm in Full Bloom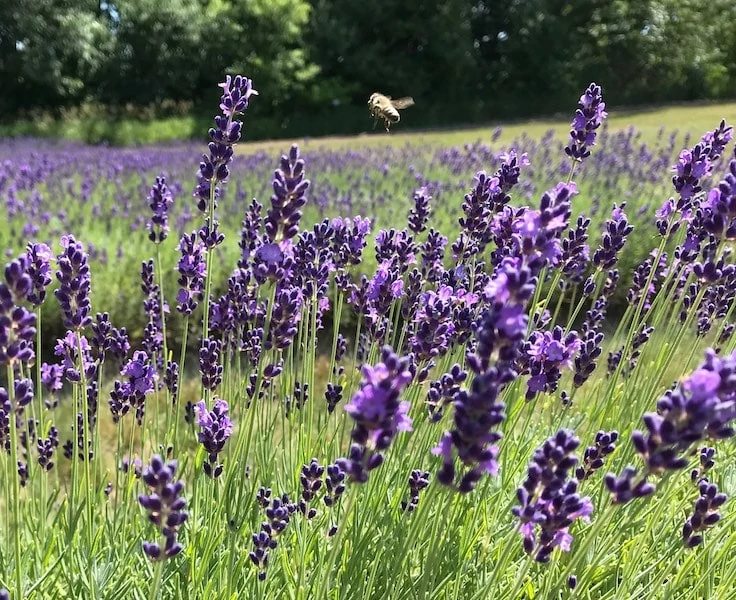 On your way to the Kawarthas, one of the most popular things to do in July is to spend a morning or afternoon at the Laveanne Lavender Farm located near Campbellcroft between Port Hope and Peterborough.
This expansive farm is not only home to an incredibly fragrant field of lavender in full bloom, but it also offers a lavender labyrinth.
This unique creation is 30 meters in diameter and features walking paths ideal for meditation and relaxation. Walking the spiral paths and breathing in the sweet and therapeutic lavender scent, you'll be sure to feel any stresses you have melt away.
There's much more to do than walk the lavender labyrinth though. In July — known as Blossom Month–Laveanne Lavender Farm also hosts yoga classes, wreath-making workshops and seminars on growing, harvesting and using lavender plants.
An outdoor bistro and gift shop packed with lavender goodies– from honey to soap –round out the offerings at this destination. All of their body products are pure and contain no parabens, sulfates, phthalates, artificial fragrances/colours or other artificial additives.
Visiting this lavender farm is one of the best free things to do near Peterborough. Since admission is free please support their operation by making a purchase during your visit.
Check the lavender bloom calendar on their website before you go. The gift shop is open daily May 1st to October 31st (and abbreviated hours up to Christmas) so it's worth including the Laveanne boutique on your next day trip from Toronto.
If you missed the lavender fields blooming in Ontario and it's not in the budget to travel to Provence, you can also head south to the lavender fields in the USA to visit one of the many beautiful lavender farms there.
17. Commune with Crocodiles at Indian River Reptile Zoo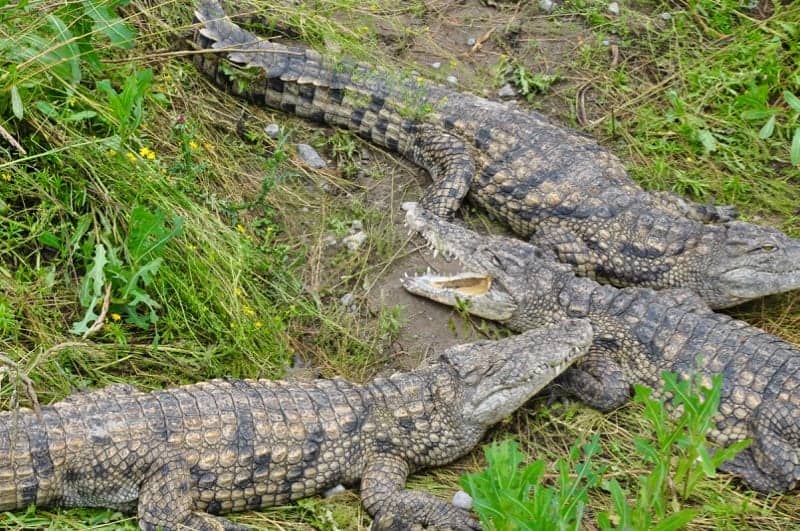 When a venomous copperhead snake was spotted on the loose in Ajax's Greenwood Conservation Area in 2016, authorities called experts at the Indian River Reptile Zoo to track it down.
This registered not-for-profit registered charity is home to more than 400 snakes, turtles and lizards, many of them rescued, abandoned by their owners or smuggled endangered animals seized by authorities.
In addition to seeing pythons and other rare snakes within the climate controlled educational centre, visitors can also do a croc-walk past ponds filled with various species of crocodiles and enjoy a range of outdoor amusement park attractions.
Kids will love the life-sized Tyrannosaurus-Rex and other robotic dinosaurs, mini-golf and a Bone Yard sandbox where tots can dig for "dinosaur" bones.
18. Get Awe-struck by Amazing Sunsets in the Kawarthas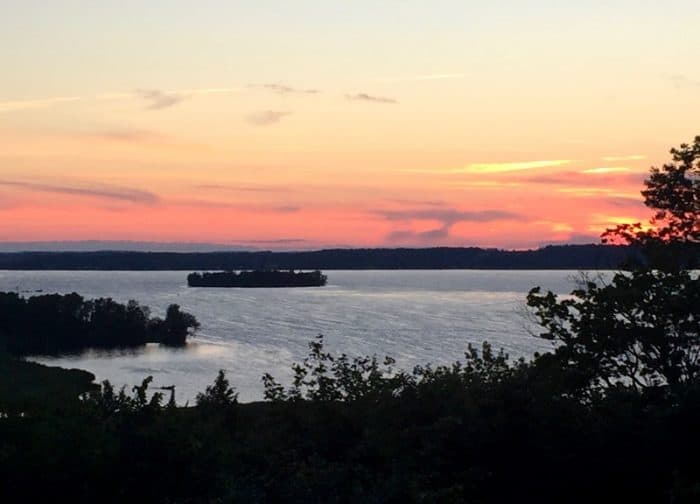 One of the most memorable experiences in the Kawarthas is catching one of its famous technicolour sunsets. While Rice Lake is so vast it offers a wide range of vantage points for sunset viewing, many of the neighbouring lakes offer sunsets that are equally as impressive.
Choosing to stay at a campsite in a tent or RV almost guarantees you'll be sure to catch a fantastic sunset. While Ontario Parks provincial campsites book up quickly, it's often possible to find a site available at a private campground, such as one of the 350 members of the Ontario Private Campground Association.
Just check out the selection of beautiful sites set in the forest at Lakefield Park & Campground overlooking the Otonabee River and you'll understand why their motto is "Make the Great Outdoors Even Greater."
If you're a camping newbie, get tips on how to choose the best campsite before you book at any campground.
19. Catch a Big One while Balsam Lake Fishing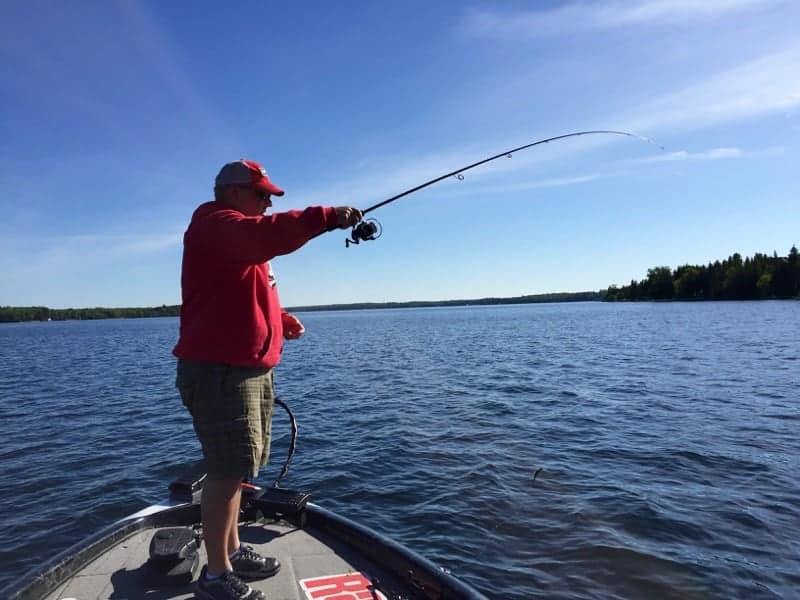 Growing up in Flin Flon, Manitoba fishing for northern pike or pickerel was always a big part of our summer adventures.
Whether it's shore fishing or fishing from a boat, fishing in the Kawarthas offers many of the same challenges, excitement and enjoyment.
It's always great to spend a day on the water in Canada surrounded by beauty (although I'm grateful there are fewer ferocious horseflies in Ontario than there were in Northern Manitoba).
Balsam Lake fishing is some of the best in Ontario. Located at the highest point of the Trent-Severn waterway, it's home to the villages of Coboconk and Rosedale. Although best known for its smallmouth and largemouth bass but it's also got walleye (pickerel), muskie and perch which makes it one of the best fishing lakes in Ontario.
Balsam Lake Provincial Park is also located on Balsam Lake and features a sandy beach, canoe, kayak and paddleboat rentals as well as boating on the Trent-Severn Waterway.
Check with Ontario Parks to book a campsite or find out about the Learn to Fish program, a free introduction to fishing that includes one hour of supervised hands-on fishing.
🌟 Insider Tip: Borrow fishing equipment at no cost from OFAH TackleShare at 140 Loaner Sites at Ontario Parks, public libraries, conservation authorities and other community organizations.
20. Pet a Rescued Donkey at PrimRose Donkey Sanctuary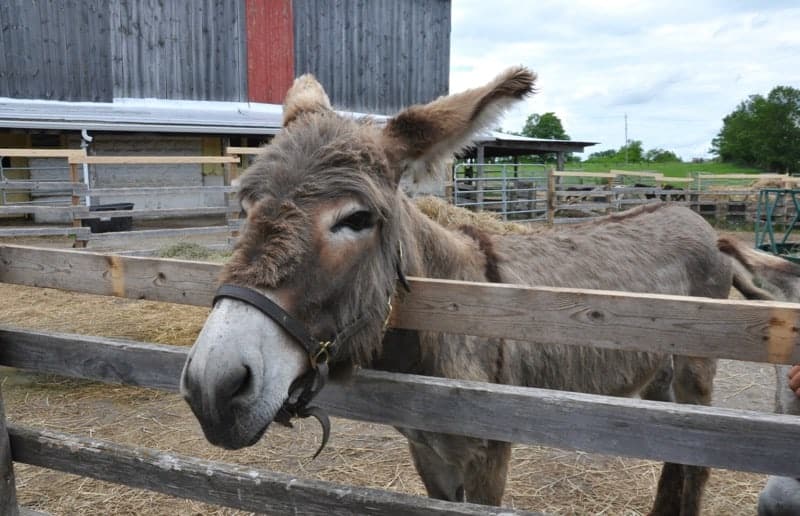 Did you know that donkeys make excellent guard animals? Many farms across Ontario, Australia and the USA use donkeys to protect their flocks of sheep from predators such as coyotes, wolves and dogs. A donkey's herding instinct and natural hatred of dogs make them effective guard animals.
How do they protect a flock of sheep? They patrol the herd diligently, braying loudly and kicking their front hooves should a predator attack.
Grab your barn boots and learn more fascinating facts about donkeys at the PrimRose Donkey Sanctuary in Roseneath, Ontario located southwest of Rice Lake. This not-for-profit organization rescues mistreated and neglected donkeys, mules, miniature horses, goats, pot-bellied pigs and other animals.
They then provide them with veterinary care, food and safety within the sanctuary's charming collection of indoor stables, outdoor pastures and corrals. Founder Sheila Burns deserves an award for her open heart and open door policy that turns away no animal.
The public can visit Primrose Donkey Sanctuary on Sundays and Thursdays between 1-4 PM and get a free tour of the sanctuary and even pet the animals. Be sure to make a donation to help support this worthy cause! Special events (such as Desserts and Tea on June 24) also take place throughout the year. While you may not discover why donkeys dislike dogs, you'll definitely come away with an appreciation for these sociable and endearing farm animals.
Where to Stay: The closest hotel is Golden Beach Resort on the south shore of Rice Lake. Although the beach here is tiny and rather muddy for swimming, the sunsets are fantastic.
Plus you can rent boats to go fishing. There's also a handy kid's club, an outdoor swimming pool and a restaurant with a patio.
21. Ride the Historic Roseneath Carousel
While technically located in Northumberland County, the Roseneath Carousel is close enough that you can easily fit it into a weekend in the Kawarthas.
Sundays from the Victoria Day long weekend to Thanksgiving are a special time to visit the fairgrounds in the town of Roseneath Ontario. That's when it's possible to ride one of the world's most charming and well restored carousels.
Built in 1906 by the Charles Wallace (C.W.) Parker Carousel Company in Kansas, this impressive antique carousel features 40 hand-carved and rideable basswood horses and two boats. A 1934 Wurlitzer Band Organ plays music while the merry-go-round spins speedily and the horses ride up and down.
C. W. Parker was born in 1864 in Griggsville, Illinois. Known as the "Amusement King", his career in the entertainment business began with the purchase of a shooting gallery and by 1892 he had constructed his first carousel.
His company went on to produce carousels in the County Fair style, which meant they were meant to travel around North America, rather than stay stationary such as those in amusement parks and seaside resorts such as Coney Island.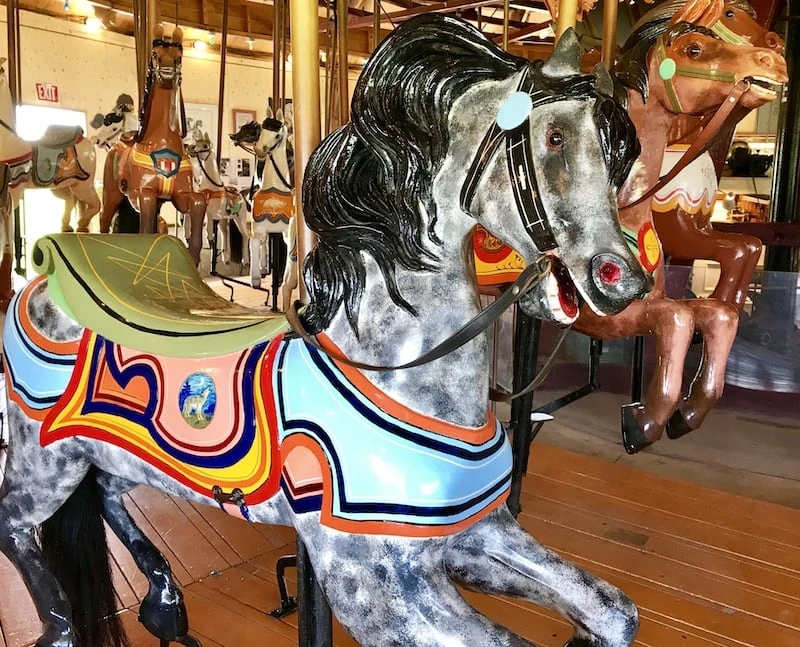 Unlike other carousels that featured a menagerie of carved animals such as swans, frogs and monkeys, the C.W Parker Company's carousels featured horses. But these are horses of exceptionally fine quality.
The carousel features three rows of horses. On the inner and outer rows, Parker Jumper Horses dance and prance. Their manes and curved sinewy necks make them appear ready to take flight as the carousel spins round. It took up to 40 hours of labour to carve each one by hand.
Congratulations and thank you to the Roseneath Agricultural Society for restoring the Roseneath Carousel with such care. Only four of this type of carousel were built in 1906 and the Roseneath Carousel is the only one still in existence in North America.
To restore it, Master carver Konstantin von Waldburg stripped seven coats of paint down to the base coat and ordered the exact pigment of original paint from Europe.
Open Sundays . 1-3 pm Victoria Day Weekend to Thanksgiving Weekend. Cost is $3.00 per person. There are public washrooms onsite. (905) 352-3778. 9109 County Road #45
22. Support First Nation Culture in Roseneath Ontario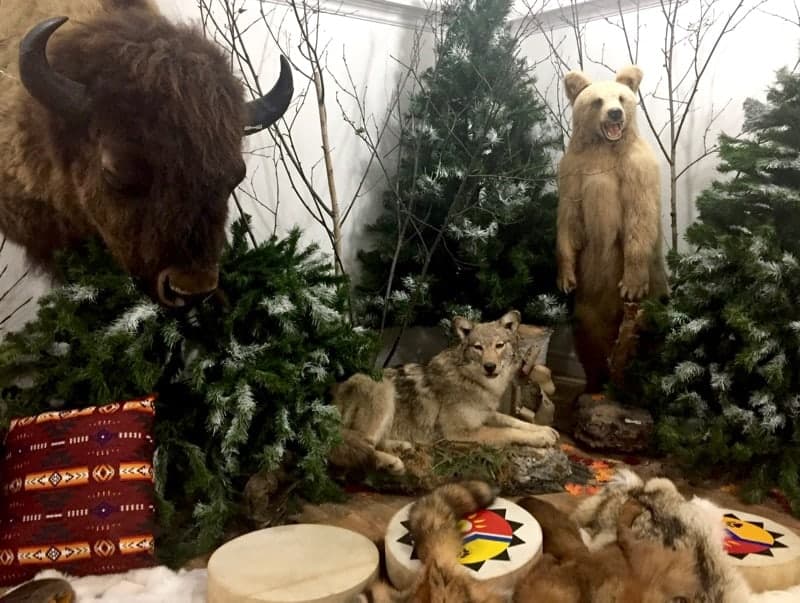 Shop for locally grown wild rice, raw honey, hand-crafted beadwork, carvings and other made-in-Canada products at the First Nations gift shop in Roseneath. Much more than a gift shop, it's a fascinating introduction into First Nation culture and local traditions.
Proprietors Randy and Sandy Smoke are very helpful if you're thinking of buying moccasins or wondering how to cook wild rice, cranberries or other local products.
They have a wide selection of handmade moccasins in a variety of styles and leathers including cowhide, suede or deerskin. The shop is part of the Alderville First Nation, a tribal band of the Mississaugas, a sub-nation of the Ojibways.
23. Go Ziplining and Treetop Trekking Ganaraska Forest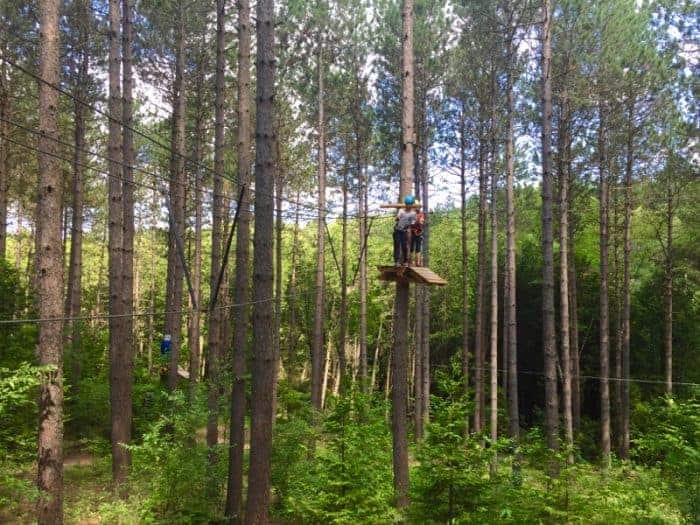 If you're ready for high-altitude adventure, spend a half-day exploring the forest canopy on a guided aerial tour at Treetop Trekking activity centre within the Ganaraska Forest Centre. While not officially in the Kawartha Lakes region, it's very easy to get to from Peterborough.
This Ontario attraction is one of the best things to do on a family vacation, especially for families with teens. They'll have a lot of fun traversing an agility course that features ziplines, log bridges, monkey cables, Tarzan swings and Timberwolf, the most challenging aerial course in Ontario.
Insider Tip: Save $10 on Sundays in May and June on Zip Line and Aerial Game Treks! Visit Treetop Trekking Specials for the promo code and news on special events.
24. Go Kawartha Tubing on a Real Lazy River
While it's no longer possible to rent inner tubes from Kawartha Travel and Paddle to go river tubing in the Kawarthas, adventure-lovers have a DIY option.
Just bring your own inner tube and life jacket to enjoy a lazy ride down the Mississauga River near Buckhorn.
There is an access point near Kawartha Highlands Provincial Park off Highway 36. Just wear water shoes and be sure to get out before you hit the rapids. When water levels are high it can be quite a rush!
25. Go Fishing for Rainbow Trout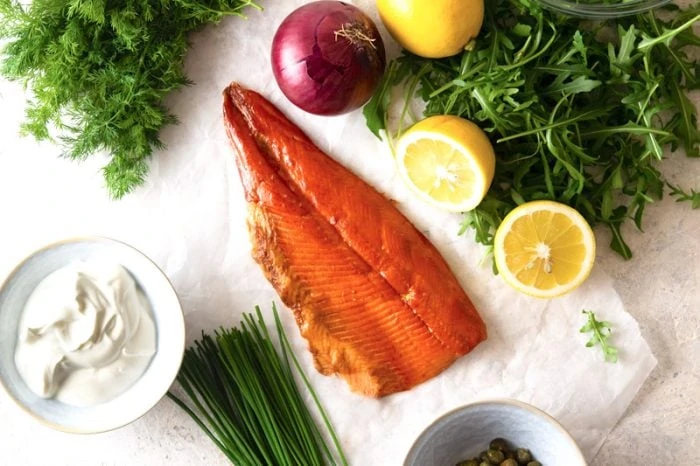 Foodies will be interested in making a trip to the Linwood Acres Trout Farm is located at 8382 Gilmour Road, just north of Campbellcroft, which is 20 kilometres north of Port Hope. Linwood Acres Trout Farm is located near Laveanne Lavender Farm so it's worth combining the two attractions into one road trip.
The pastoral forested grounds of Lindwood Acres features a pond stocked with trout, a fish farming facility and a store selling fresh trout, smoked trout and gift certificates. Casting for trout in the fishing pond is a fun thing to do for families with kids.
Linwood Acres Trout Farm is open year round for tours and fishing, generally between 9 am and 5 pm. They often sell out of smoked trout, so call ahead to place an order and avoid disappointment. Their phone number is (905) 797-2484.
Prices for rainbow trout begin at 14.00 CAD per kg ( in the round) to $44.10 ( smoked fillets), subject to change.
26. Sip Local Wines at Rolling Grape Vineyard
One of the best things to do on a weekend in Peterborough & The Kawarthas (or Port Hope) is to make a stop at Rolling Grape Vineyards on County Road 2 near Bailieboro.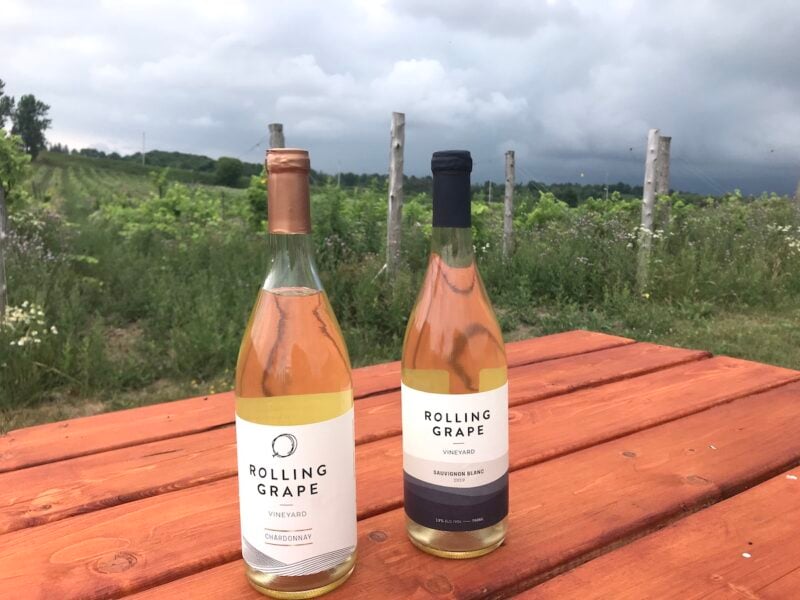 This family-owned farm, vineyard and winery is located just 20 minutes south of Peterborough and is set among the picturesque hills of Rice Lake. Rolling Grape produces eight different wines including the popular chardonnay, pinot grigio, sauvignon blanc whites and several reds including a signature marquette aged in oak.
These small-batch wines are organic (although not certified) and sell out quickly. Join the wine club to get two unique wines delivered to your door each month and you won't miss out.
Enjoy a glass of wine and nibble on a charcuterie tray ($14 per person) featuring local cheeses and savoury bites while soaking up the spectacular views. You'll feel your city stresses melt away.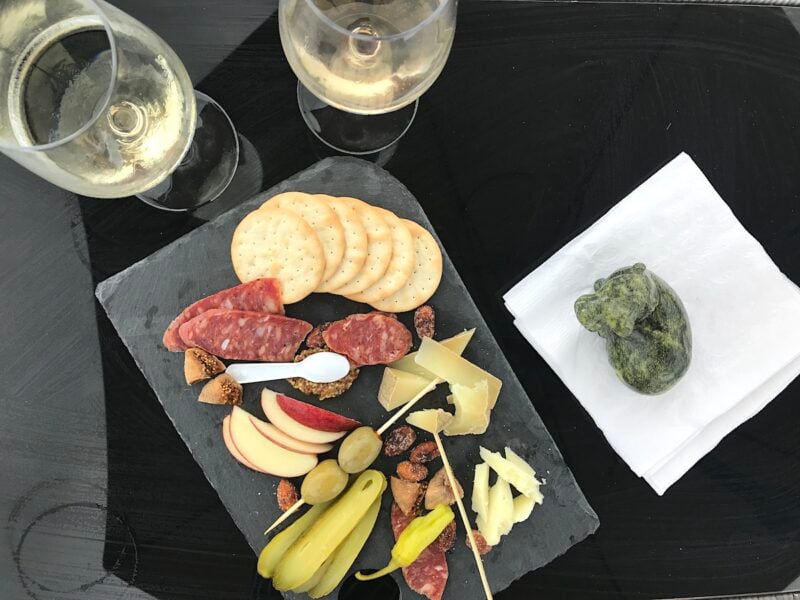 Other Fun Things to Do in Peterborough and the Kawarthas
There are a wealth of other tourist attractions in Peterborough. Dotted with public parks, conservation areas, rivers and lakes, it's definitely one of the most beautiful places in Ontario.
It's also rich in culture so be sure to consider adding tourist attractions such as Academy Theatre in Lindsay, Kinmount Theatre, Globus Theatre and even Westben Theatre in nearby Trent Hills to your summer itinerary.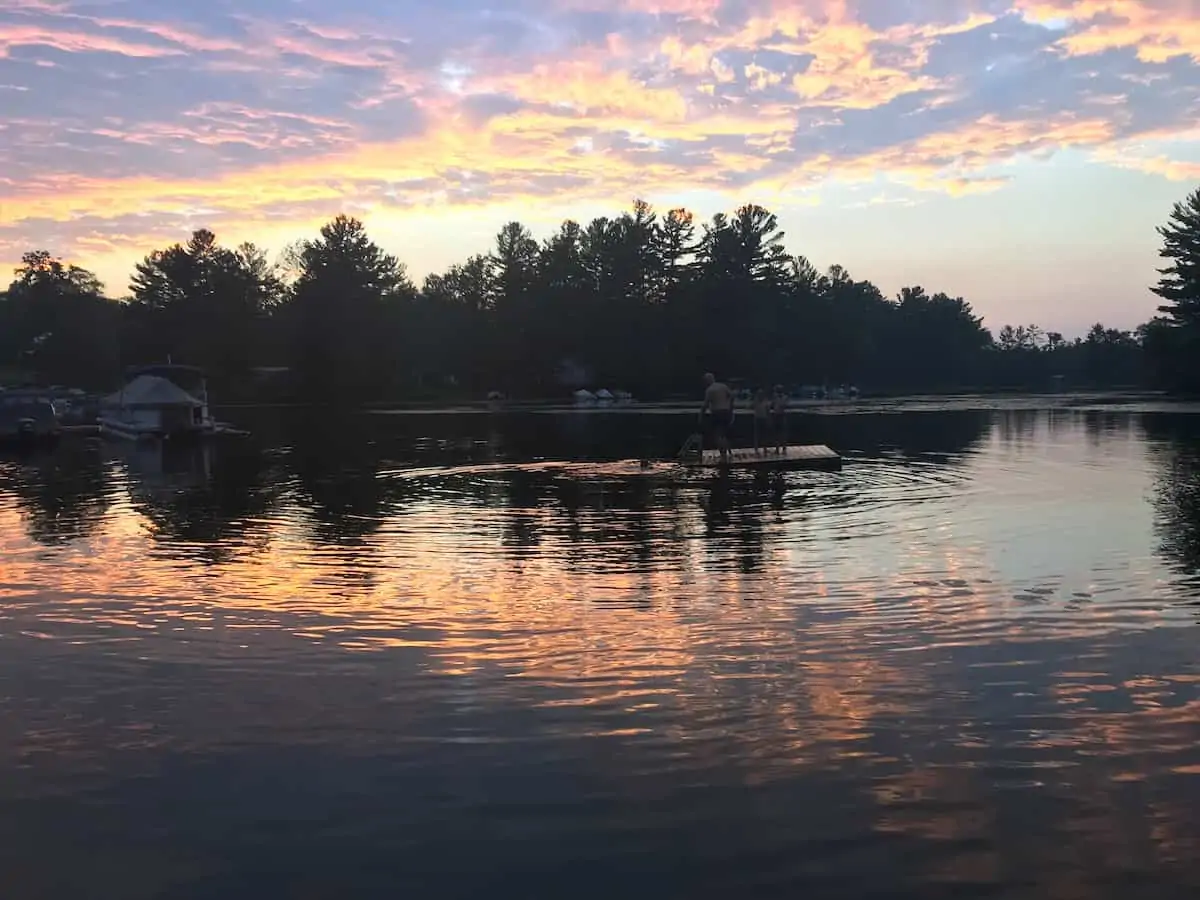 Phew! That's a lot of amazing things to do! Are there any outdoor adventures, restaurants, beaches or resorts you love in the Kawartha Lakes, Peterborough or Rice Lake area?
Any must-try experiences we've missed? Let us know in the comments section below!
Travel Guide to Best Things to Do in Kawartha Lakes Ontario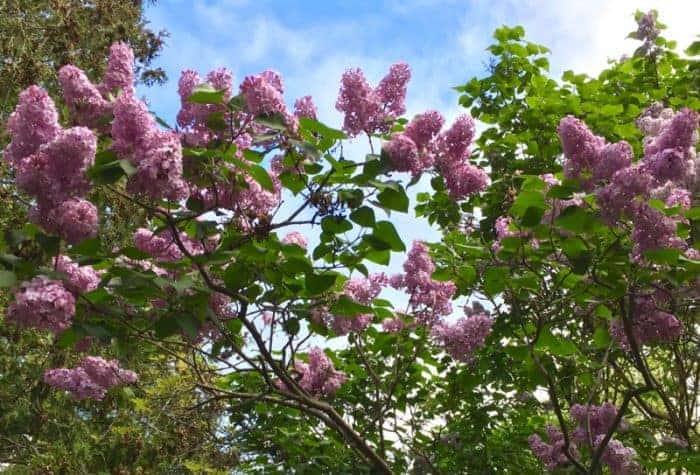 Getting to the Kawartha Lakes: The easiest way to get to Peterborough and the Kawarthas is via Highways 35 and 115 north of the 401 past Bowmanville.
You can also get to Lindsay and the City of the Kawartha Lakes via Highway #7 north of Toronto. Another option if you're headed to the south shore of Rice Lake is to take Highway 28 or 18 north at Port Hope.
The Best Kawartha Lakes Cottages, Resorts, Hotels and Campgrounds:
Check rates and availability at Days Inn And Suites in Lindsay on Booking.com
Check rates and availability at Elmhirst's Resort, Keene, Canada on Booking.com
Check rates and availability at the Village Inn of Lakefield on Booking.com
Check rates and availability at Westwind Inn on the Lake in Buckhorn on Booking.com
Check rates and availability at Shambhala Bed & Breakfast near Buckhorn on Booking.com
Handy Links to the Best Things to Do in Kawartha Lakes
Kawarthas Northumberland
Peterborough and the Kawarthas: www.thekawarthas.ca
Kawartha Lakes: www.Explorekawarthalakes.com
Lang Pioneer Village: www.langpioneervillage.ca
Butter Tart Tour: www.buttertarttour.ca
Hobart's Steakhouse: www.hobarts.ca
Discover Ontario: www.ontariotravel.net
Kawartha Lakes Farmers Markets
If you work up an appetite exploring Peterborough and the Kawarthas, just stop at one of the Farmer's Markets and stock up on fresh, local Ontario produce and goods.
The Peterborough Farmers Market is one of the oldest markets in Ontario and is open year round.
The Fenelon Falls Farmers Market opens the May long weekend and runs every Friday. It's centrally located at Bond and John St within easy walking distance to the waterfront.
In Lakefield the Farmer's market takes place on Thursday morning.
Keep perishable foods cold in a cooler filled with ice packs or one of the 12V coolers such as the Koolatron P75 36-Quart Kool Kaddy Electric Cooler/Warmer available on Amazon.
More Ontario Weekend Getaways
The Food-lovers Guide to Muskoka
Agate Beach and Other Amazing Thunder Bay Adventures
Warming up to Winter at the Niagara Icewine Festival
5 Things To Do When Visiting Toronto
A Weekend Getaway in York Region
Why Hockley Valley Should Be Your Next Weekend Escape
What is the best town in Kawartha Lakes?
With its sandy beaches, scenic river promenade, historic centre, charming boutiques, kayaking and cycling trails, Lakefield is the best town in Kawartha Lakes for visitors.
What is Kawartha Lakes known for?
The Kawartha Lakes region is best known for its relaxed cottage country atmosphere, small historic towns and outdoor pursuits such as boating, canoeing and fishing for bass, northern pike, walleye and muskie.
Save to Pinterest!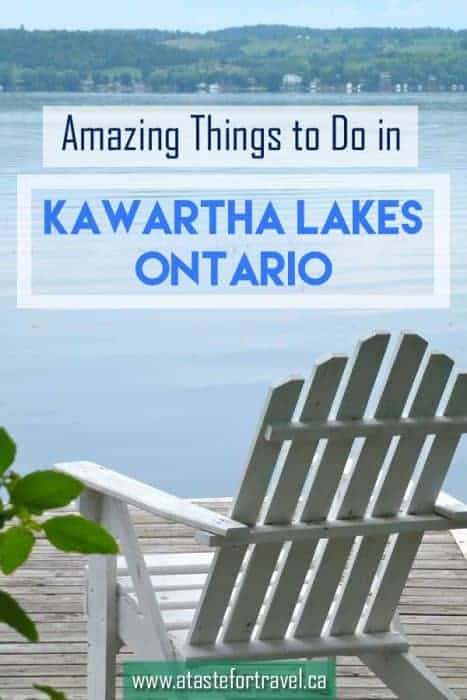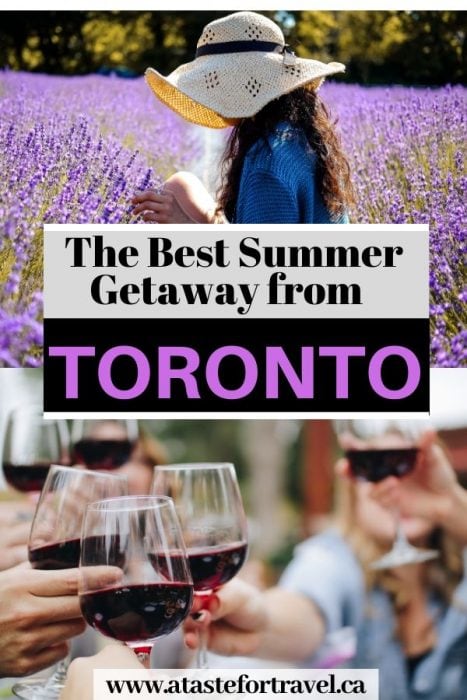 Dividing her time between Canada, Guatemala and Mexico (or the nearest tropical beach), Michele Peterson is the founder of A Taste for Travel. Her award-winning travel and food writing has appeared in Lonely Planet's cookbook Mexico: From the Source, National Geographic Traveler, Fodor's and 100+ other publications.
Read more about Michele Peterson.