We may earn income from links in this post. Please read this Disclosure for details.
When you think of a wilderness weekend getaway, fabulous food probably isn't the first thing that comes to mind. But that might be because you haven't visited the Gatineau Park region in Outaouais, Quebec yet!
Best known for its picturesque rolling hills, this vast conservation area just north of Ottawa makes an unforgettable adults-only weekend escape for those also craving a dash of luxury and enticing local cuisine.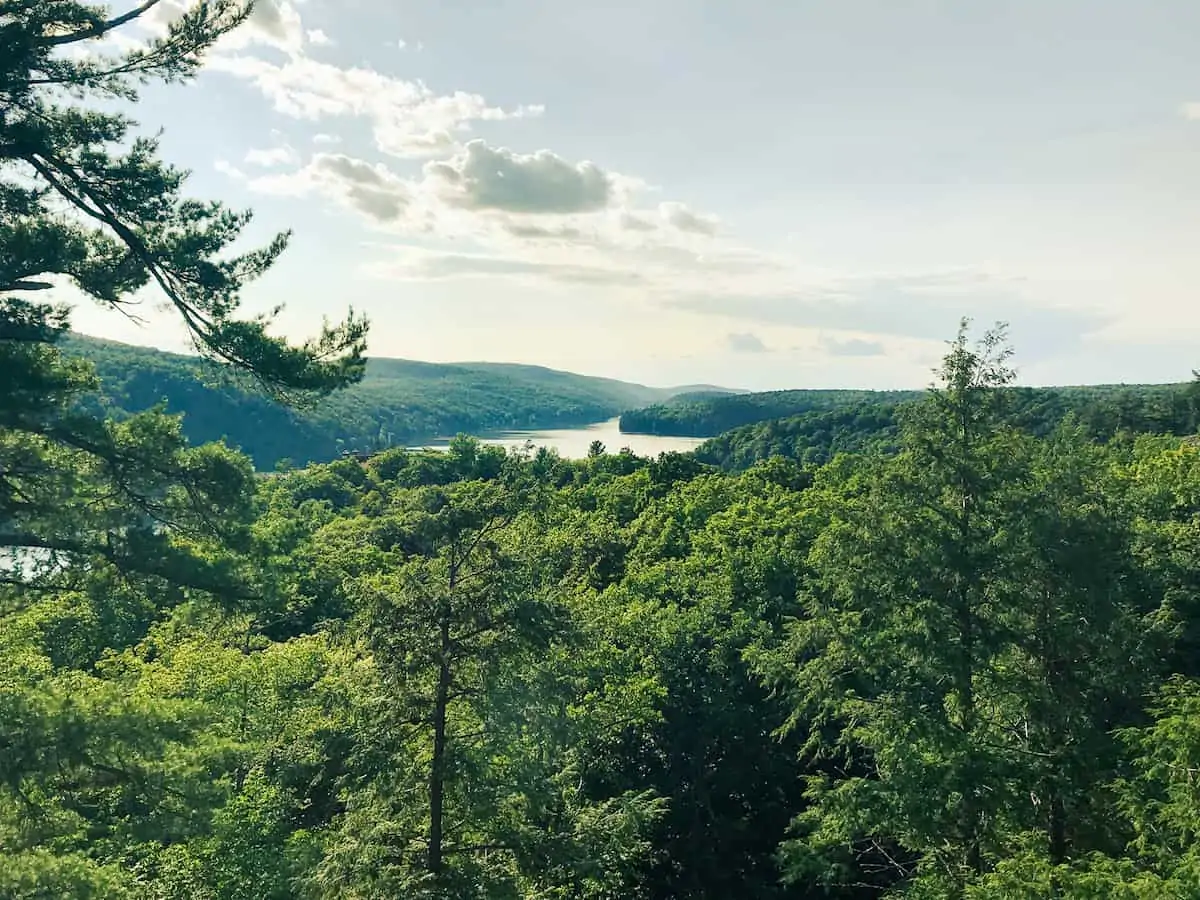 Home to a wealth of boutique inns, gastronomic delights and soul-satisfying outdoor experiences, it's one of my favourite weekend getaways from Toronto or Montreal!
I'm so keen on the food scene in this region of Outaouais I'd drive there just for lunch!
Although I'm admittedly a bit food obsessed with the food in Quebec, there's plenty more to do in Gatineau besides eat.
Here's a 3-day itinerary and list of things to do in Gatineau on a weekend getaway.
While ideally suited for a romantic couples summer escape, it also suits a girlfriends spa getaway, hiking trip or foodie weekend with friends.
FRIDAY ITINERARY
Check-in: Wakefield Mill and Spa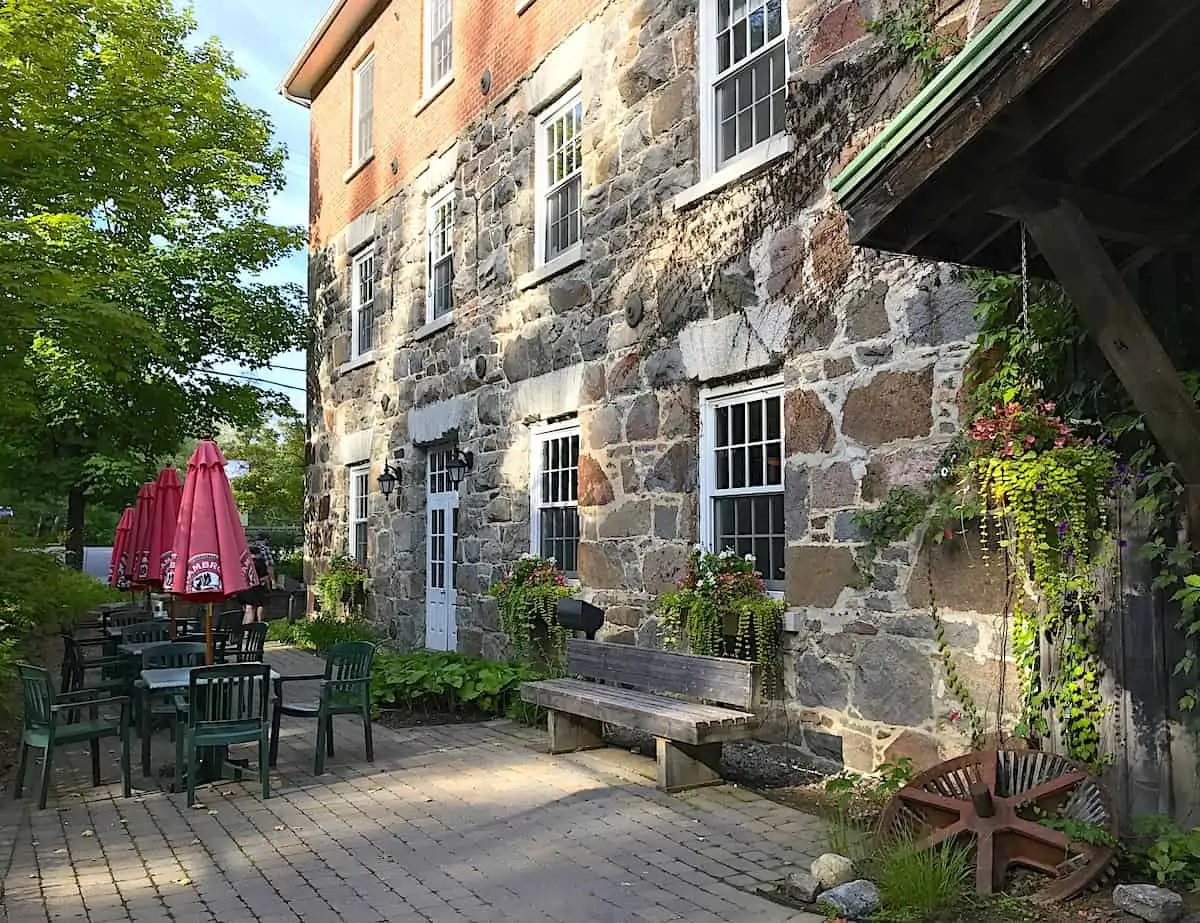 The riverside village of Wakefield, Quebec is the home of the Wakefield Mill and Spa, a heritage-designated boutique hideaway set overlooking the cascading MacLaren Waterfall within a pine and cedar forest grove.
This intimate luxury hotel is an enchanting spot for a couples weekend in Outaouais for several reasons. One reason is the fact that the hotel's ancient beginnings date back to 1838 when it was used as a flour mill and powered by the rushing waters of MacLaren Falls.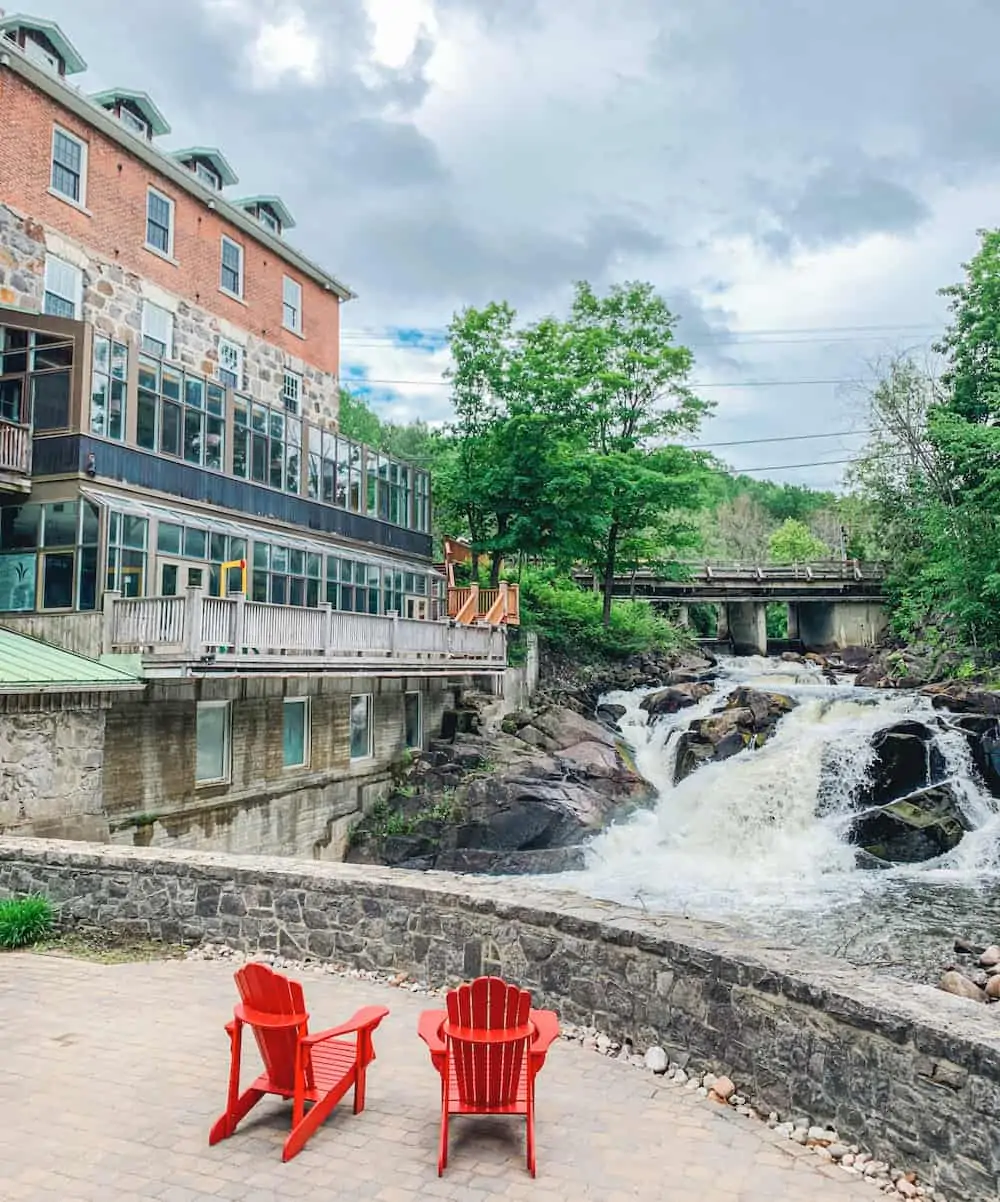 Fun Fact:
A Taste for Travel's contributing editor,
Sue Campbell
, is a descendent of Scottish settler William Fairbairn who built the first grist mill in the area in 1838. You can still see its original thick stone walls in today's Wakefield Mill.
Learn more about the area's early history and get a self-guided tour of Wakefield at Fairbairn House Heritage Centre.
Today, the Moulin Wakefield Mill is home to 40 guest rooms located within the Heritage Mill building and the environmentally-friendly Eco River Lodge. Some of the suites are even located in the original grain silos.
It has two restaurants and a full-service spa that includes a hot tub, saunas, and an outdoor seasonal swimming pool.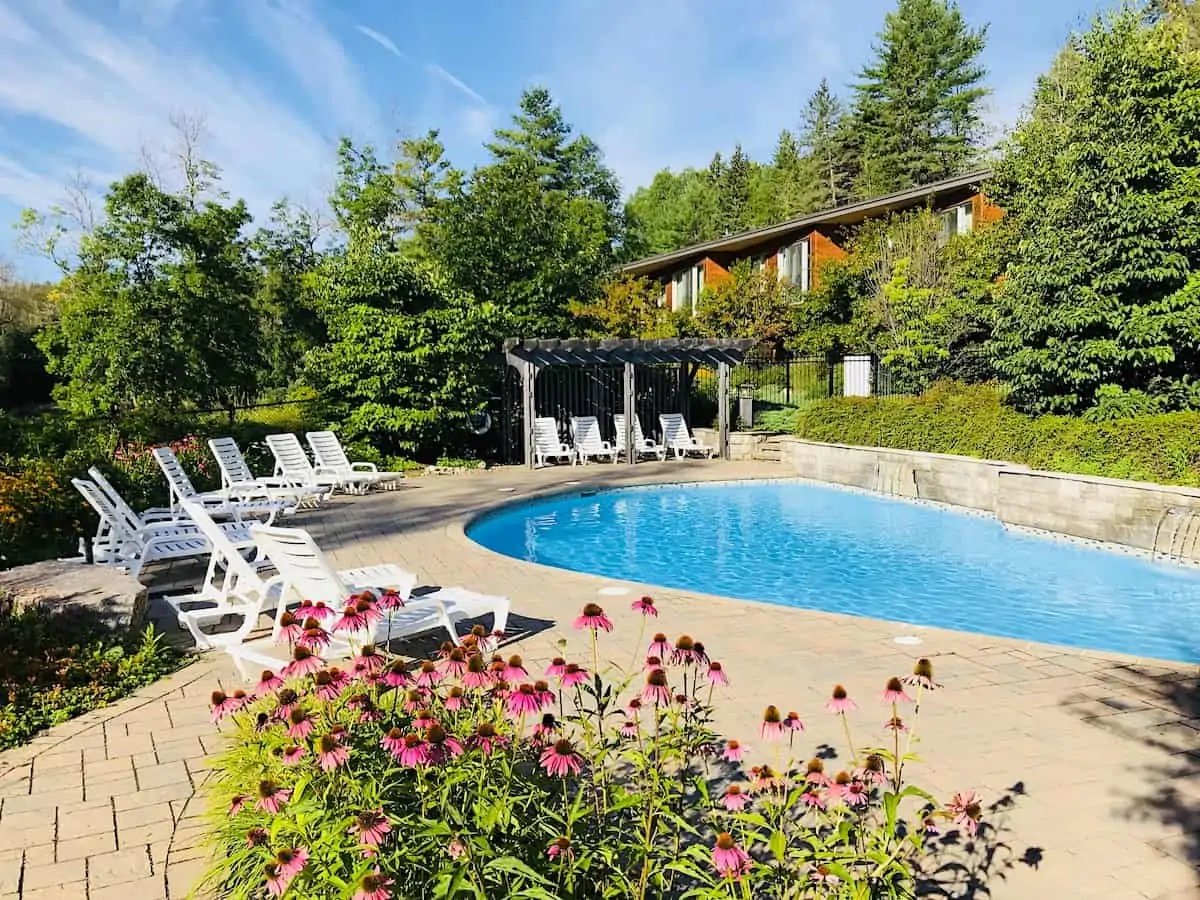 It's also the only hotel located within Gatineau Park. This means guests have the unique opportunity to soak up the restorative power of nature.
Afternoon: Go Hiking in Gatineau Park or Bask at O'Brien Beach
Although there are plenty of things to do in Gatineau, once you've finished checking in, why not head to the beach? Gatineau Park is home to many lakes, including Meech Lake, and O'Brien Beach, also known as Plage O'Brien.
This sandy beach is not only located in Gatineau Park but it also has key services like a lifeguard on duty during the summer months, change rooms, toilets and a picnic area.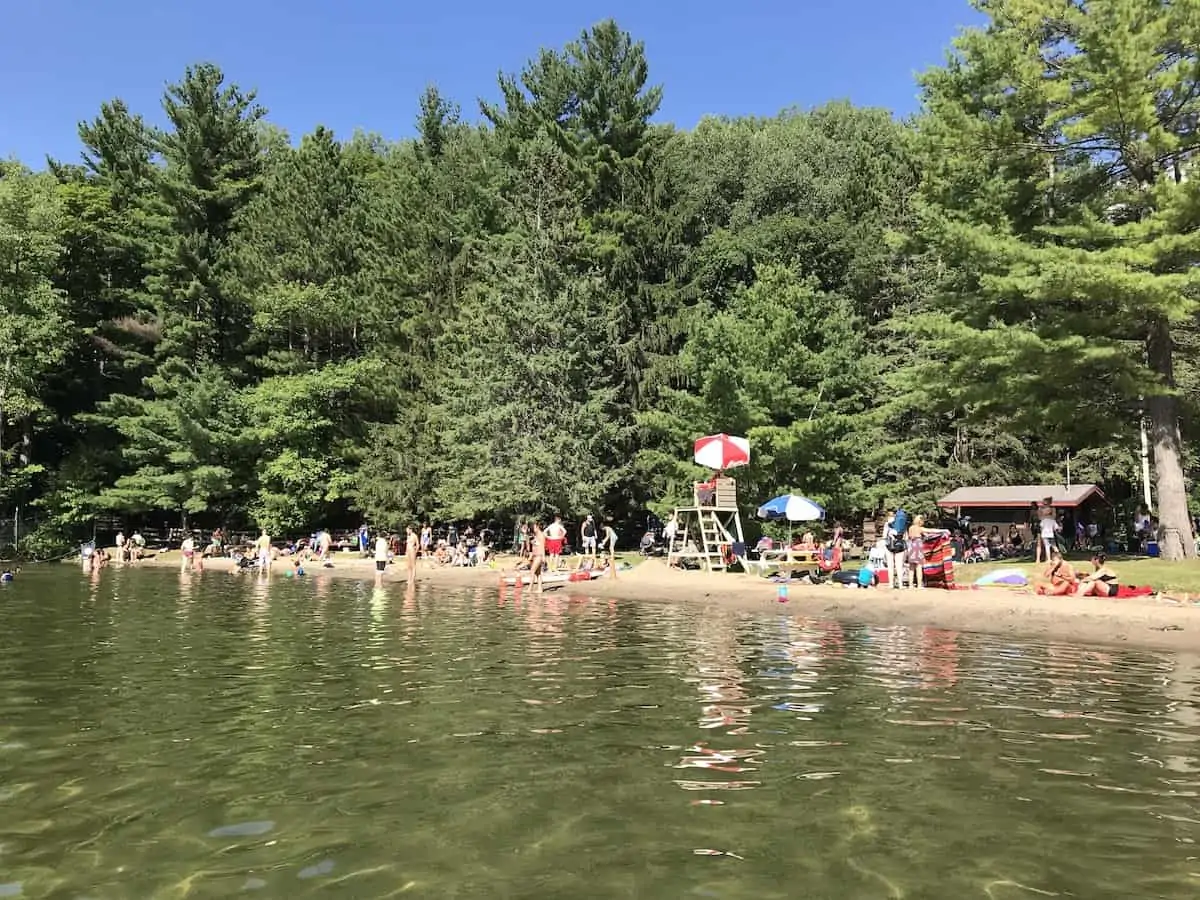 But if you're thinking of a hike opt for Blanchet Beach.
(If you're undecided between beach or hike, these motivational hiking quotes just might get you in the mood.)
The trailhead for Wolf Trail begins at the parking lot beside the beach and the route features spectacular views of the Gatineau Hills and the Ottawa River Valley. They're worthy of their own se views are
Insider Tip: Cool off with an artisanal ice-cream or vegan sorbet from La Cigale Ice Cream Shop in Chelsea, a 10 minute drive from O'Brien Beach.
Enjoy a classic vanilla cone or venture into new taste territory with a scoop of deep, rich chocolate Guinness.
Cocktails and Dinner: Moulin Wakefield Mill & Spa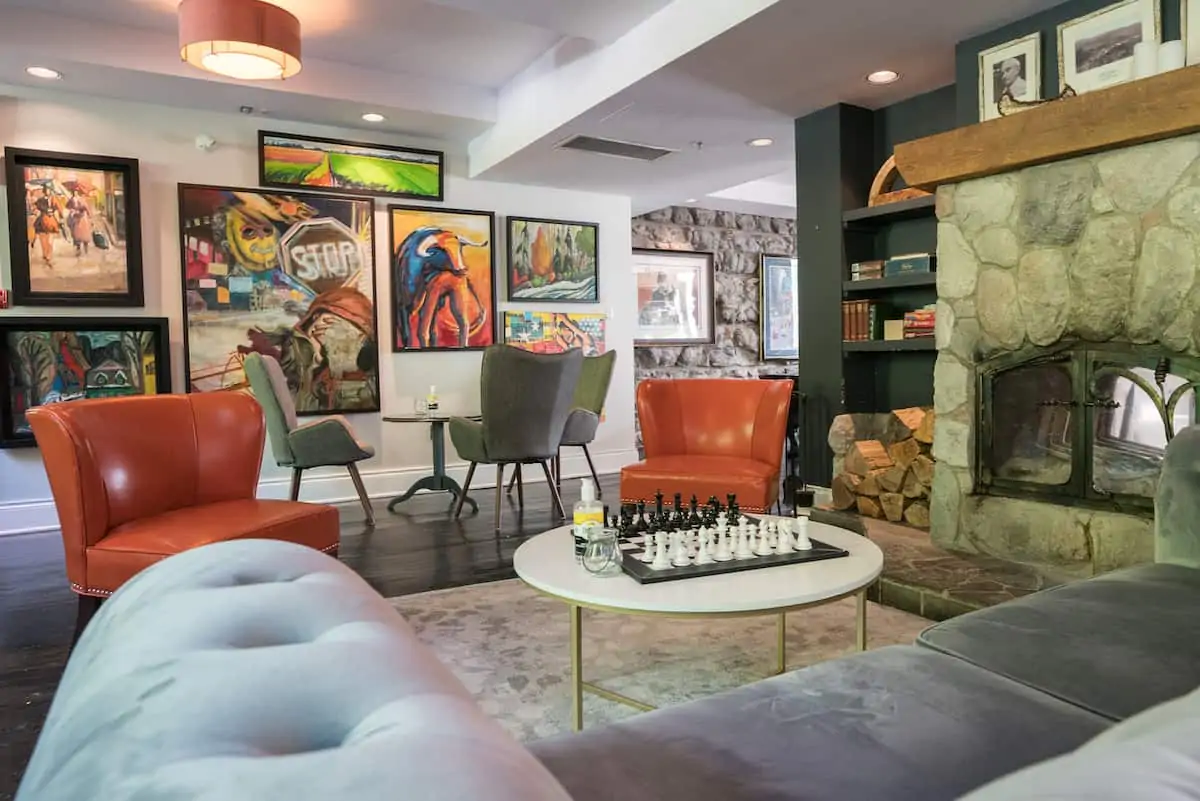 For dinner make a reservation at one of Wakefield Mill's two restaurants. If you are looking for fine dining, then head over to MUSE restaurant.
We recommend trying the Discovery Experience, which is a five-course menu that includes two starters, one main course, one cheese plate, and a dessert.
The restaurant boasts that the menu is a creative outlet for the chef and you're sure to be delighted by the surprises that it offers. The menu is also offered to guests who have purchased the hotel's Discovery Package.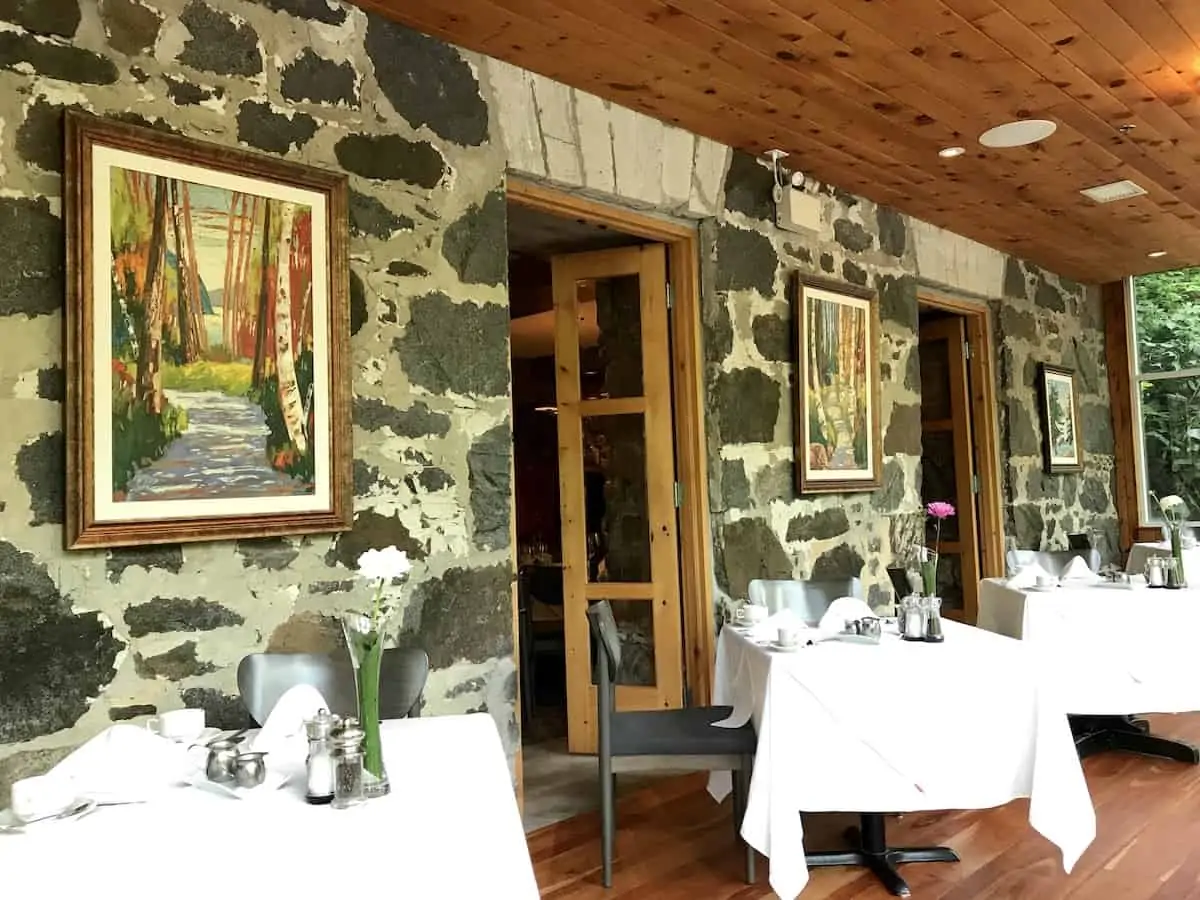 If you are looking for something a little bit different, then head on over to the Heron Room restaurant which offers wine and tapas along with a bistro menu.
Both restaurants offer beautiful views of the MacLaren Falls and a unique gastronomic experience with menus that are influenced by traditional French and Quebecois cuisine, using primarily local ingredients.
SATURDAY ITINERARY
Morning: Browse the Farmers Market at Wakefield Marché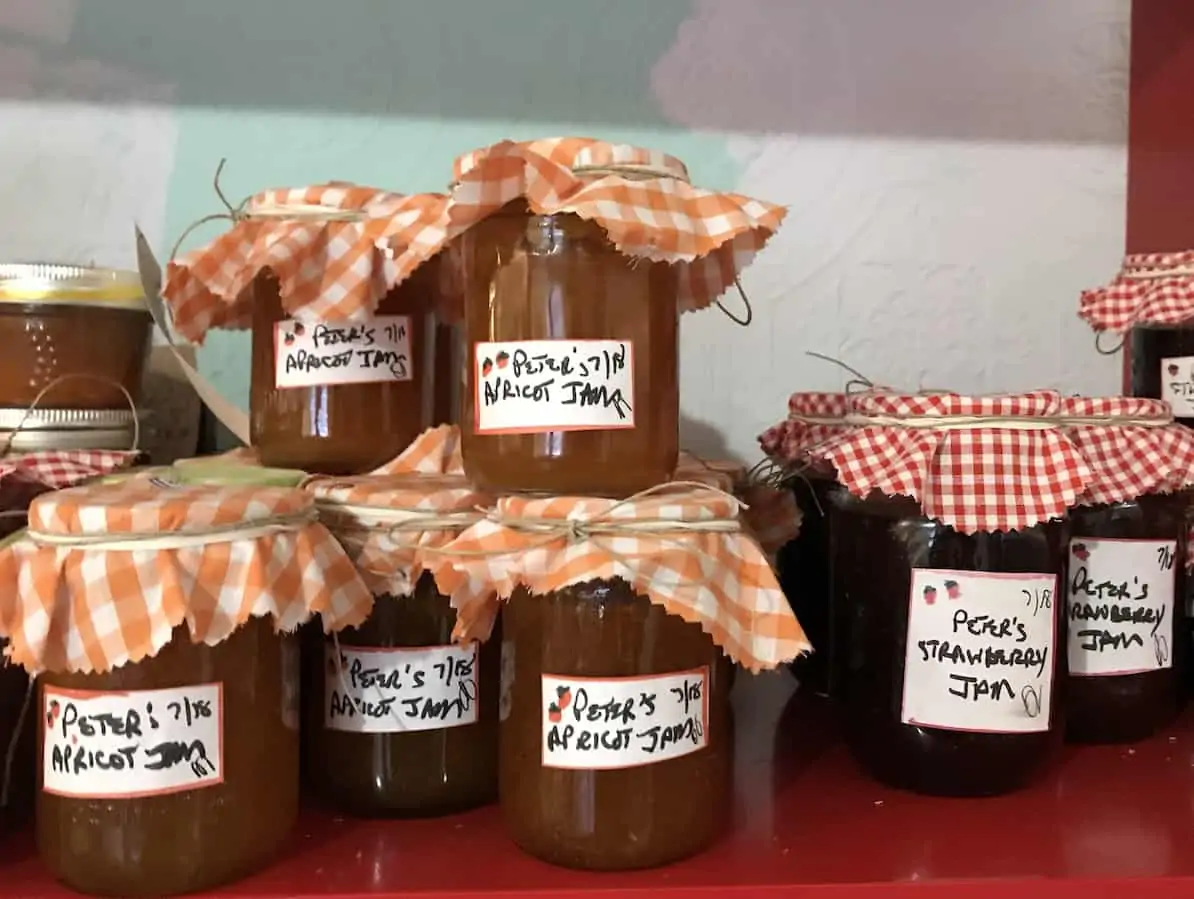 Saturday is market day, and Wakefield has one of the oldest markets in the Outaouais Quebec region. The Wakefield Marché is a popular destination for locals and visitors who want to purchase preserves, cheeses, crafts, and produce straight from local vendors and artisans.
It's also a fantastic place to stop for a quick bite as the market has vendors that prepare food with local ingredients and global flavours including Syrian cuisine.
For a jolt of java or a smoothie on the go, make a stop at the Biscotti & Cie coffee shop in the heart of Old Chelsea.
Relax outdoors under a leafy canopy and tuck into treats such as fluffy waffles, buttery ham and cheese croissants or breakfast panini bursting with spinach and cheese. They also prepare tasty picnic boxes to go.
Afternoon: Relax at Nordik Spa-Nature
One of the best things to do in Gatineau is to unwind at the Nordik Spa-Nature. Set in a forest grove just 10-minutes north of downtown Gatineau in Chelsea, Quebec, this sprawling spa is the ultimate haven for luxury relaxation.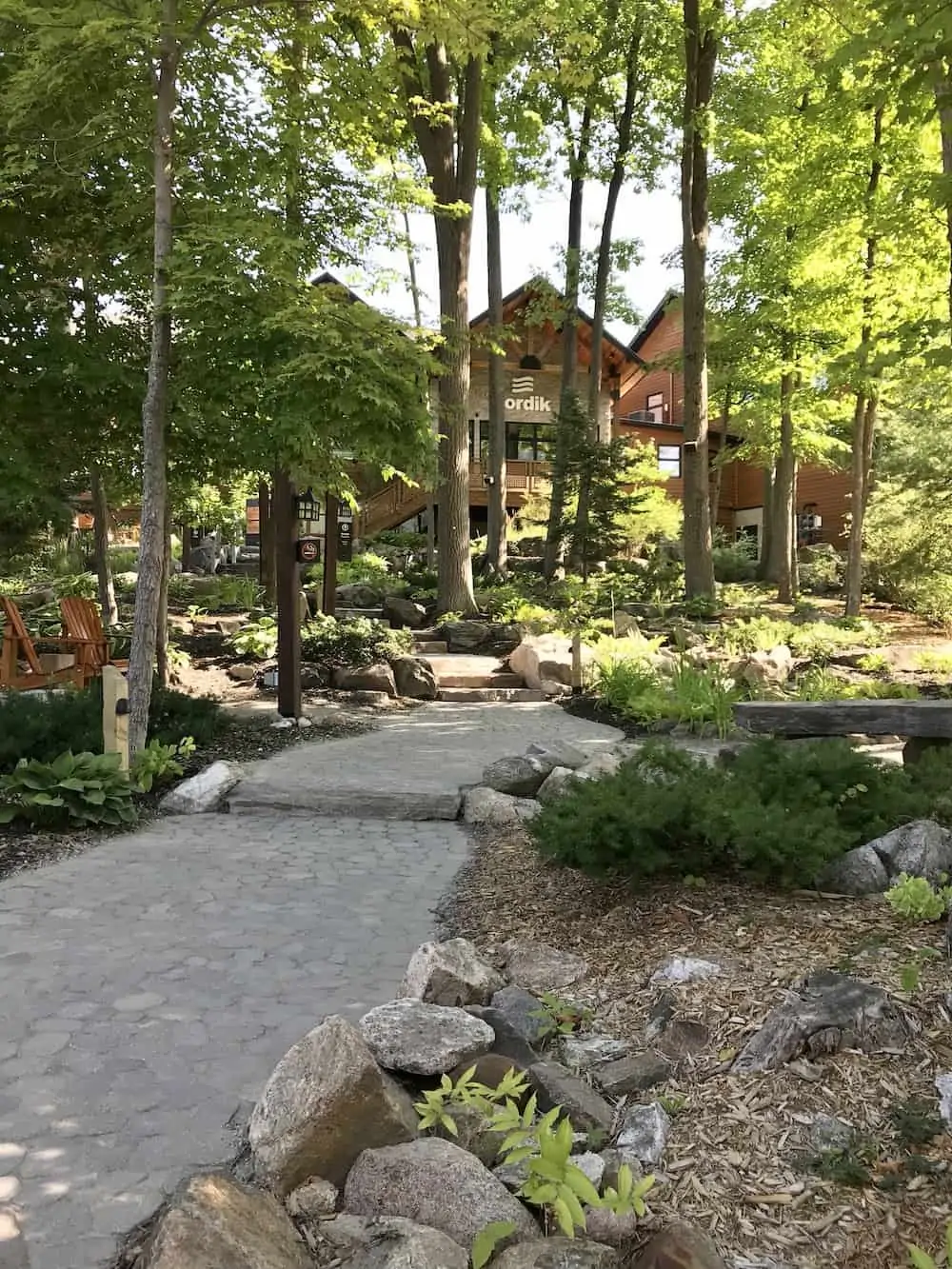 Best known as North America's largest spa, the Nordik Spa-Nature is home to 10 outdoor baths, 9 saunas, an indoor and outdoor relaxation area, a restaurant, a lounge, a banya and a Biërgarden with patios.
It also has one of the only two salt-water floating pools in America.
Follow-up your perfect spa day with a fine-dining experience at the Nordik Spa-Nature's restaurant. By day, the Restö Bistro features delicious cuisine, inspired by local and seasonal flavours.
Highlights include braised beef with kettle chips, pan-seared Atlantic scallops and Quebec cheeses.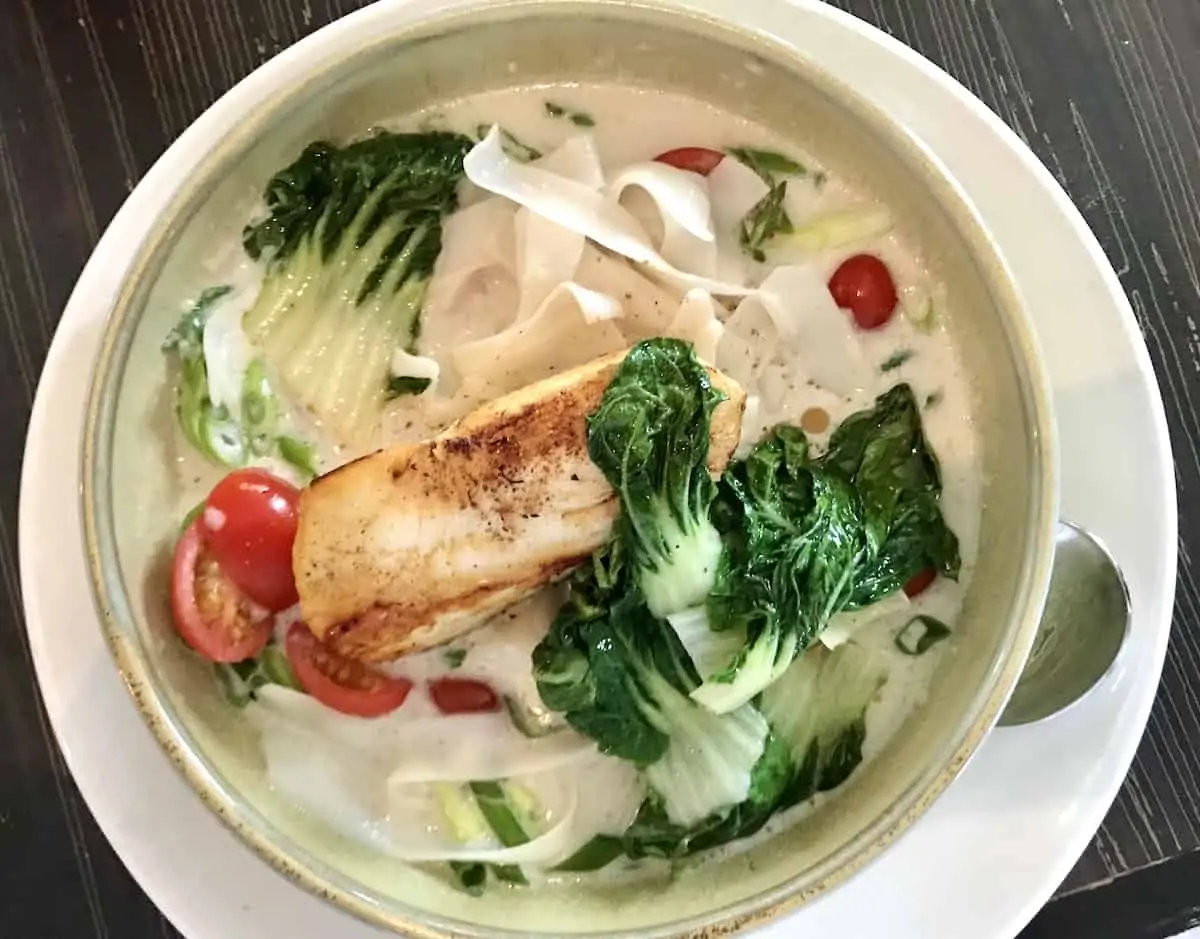 By night it transforms into a fine dining establishment featuring a menu filled with savoury dishes complemented by an excellent wine list.
Enjoy a three-course gourmet dinner (no need to change out of your spa bathrobe), accompanied by subdued lighting, a fireplace, a gorgeous view of the forest, and soft background music. In the summer, you can dine outdoors on the terrace under the stars.
Insider Tip: Make sure to prepare for your visit. The Nordik Spa-Nature recommends that guests bring with them: a bathing suit, sandals, a non-breakable water bottle, their electronic ticket and a face mask. In winter, a toque is also handy!
SUNDAY ITINERARY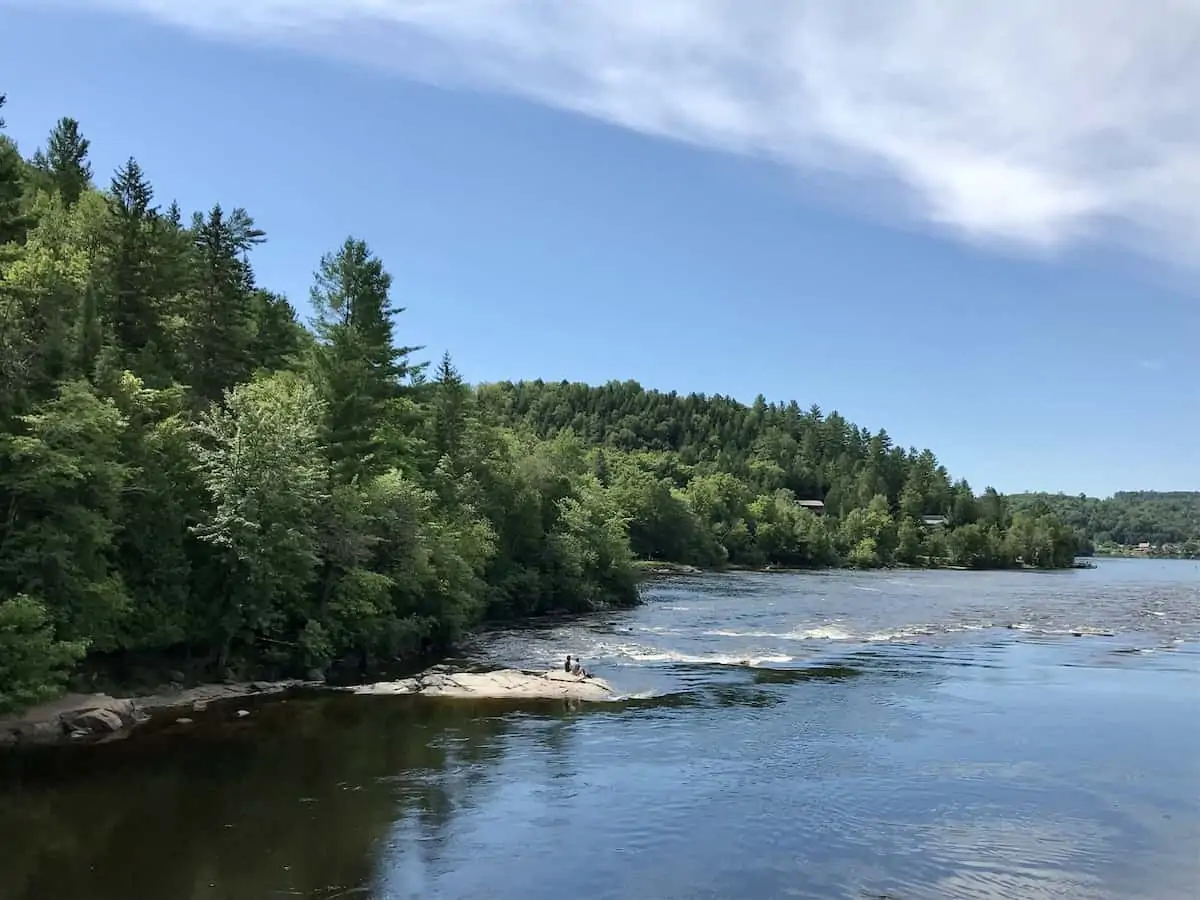 Morning: Soak Up Some Fresh Air with Outdoor Activities
The abundance of fresh air, vast green spaces and wealth of lakes and rivers is what makes Canada one of the world's best countries to visit in July and other summer months.
And there are a number of things to do in Gatineau in the forest or along the river on a lazy Sunday morning.
To immerse yourself in nature, then you can rent a canoe, paddleboard, or kayak and head out onto the water. If you want to stay on solid ground then many hiking trails can be found around the Wakefield Mill hotel or head to the Gatineau Park Visitor Centre in Chelsea.
Other activities can include taking a jaunt to go ziplining at an adventure park like Arbraska Laflèche, horseback riding in the Ottawa region with Equitation Captiva Farms, or bungee jumping at The Rock, the highest jump in Canada.
Wakefield Village also has unique boutiques, like the Boutique Khewa, which sells art and handmade indigenous crafts and is only a five-minute walk from the hotel.
Sweets fans won't want to miss a stop at La Confiserie, a candy shop filled with a tasty collection of retro candies (try the root beer Bottlecaps Candy), nuts, fudge and artisanal chocolates.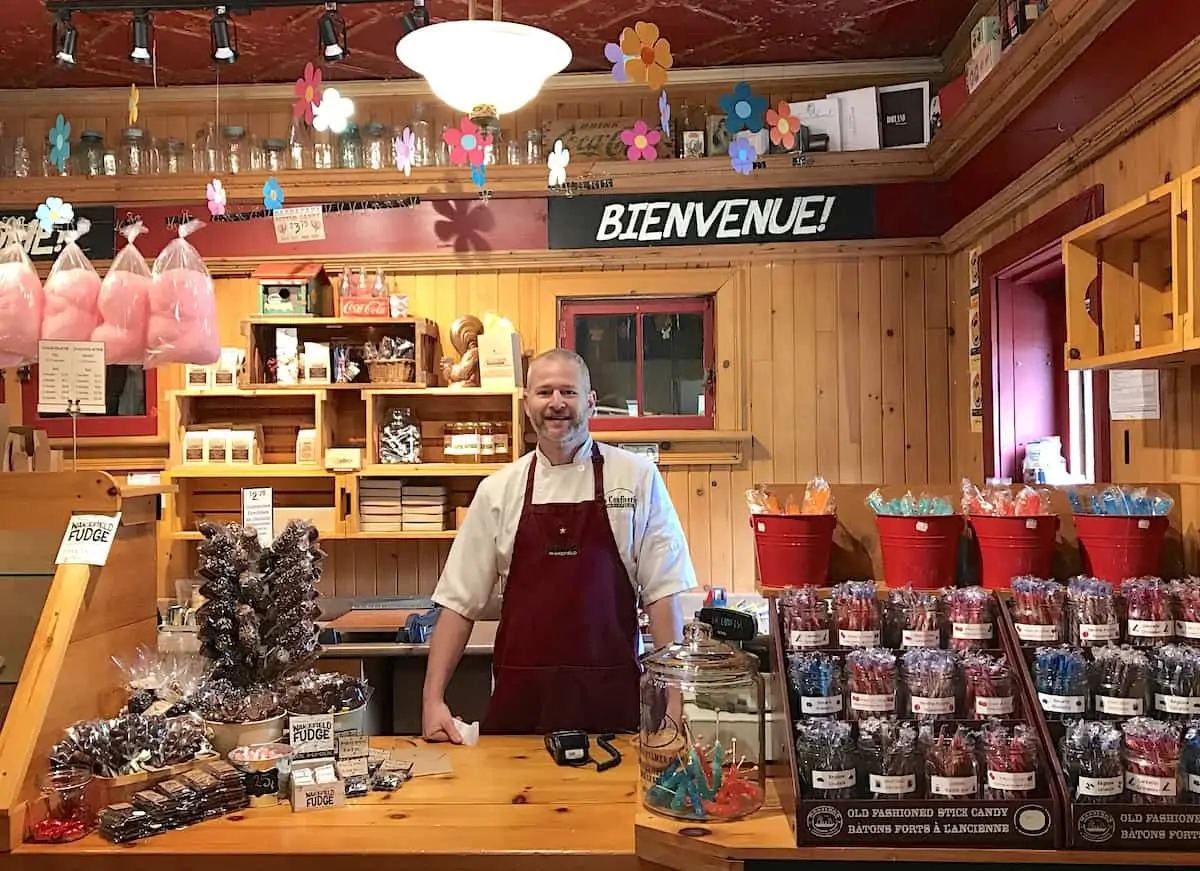 Insider Tip: Don't miss photogenic Wakefield Covered Bridge, a pedestrian bridge originally built in 1915, which overlooks the Gatineau River and Lovers' Rock.
It offers incredible views and is an invigorating walk along a well-marked trail from the village of Wakefield.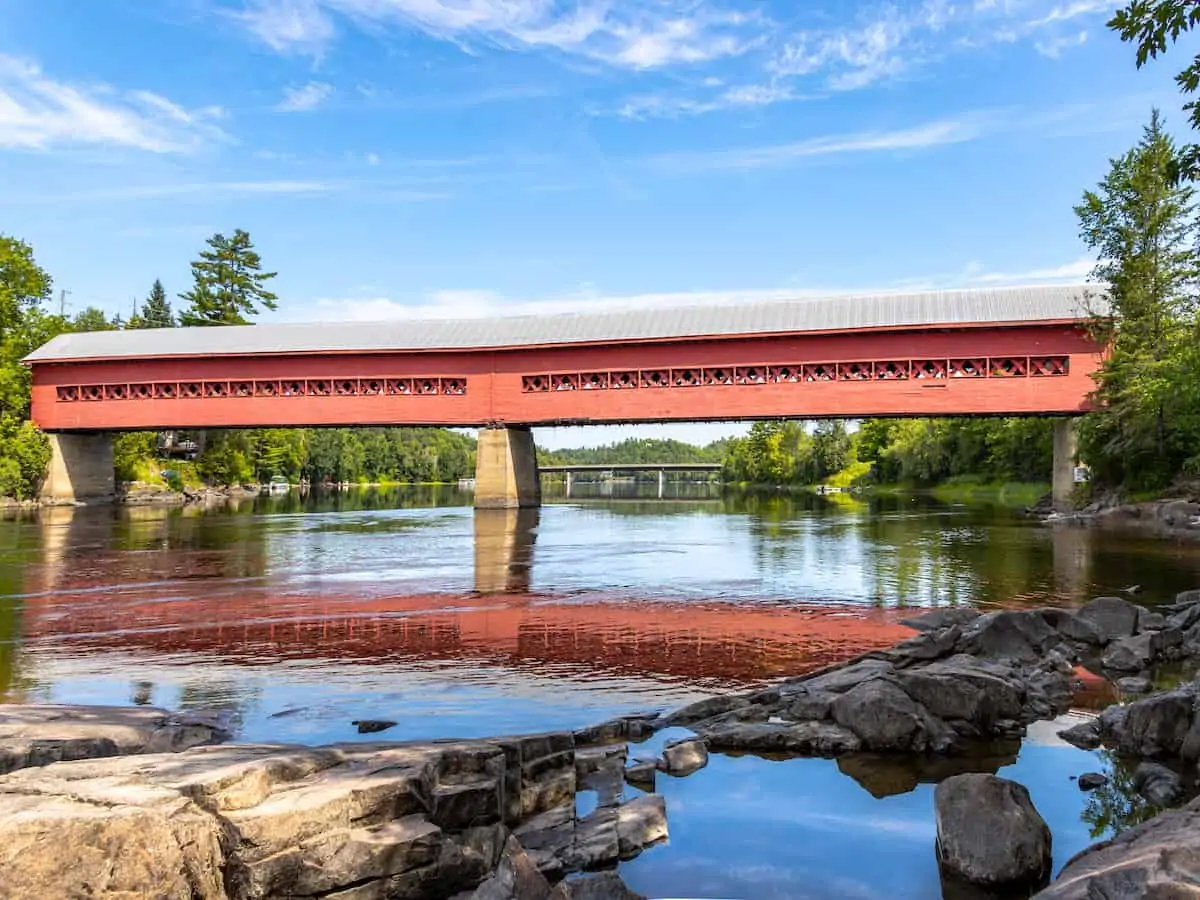 Lunch: Les Fougères Restaurant in Chelsea
For a memorable weekend lunch, brunch or dinner, enjoy fine regional cuisine at the award-winning Les Fougères restaurant in Chelsea.
Award-Winning Chef Yannick La Salle presides over the menu and vision of this farmhouse-style restaurant set amidst gardens used for sourcing fresh ingredients for the artistically prepared dishes.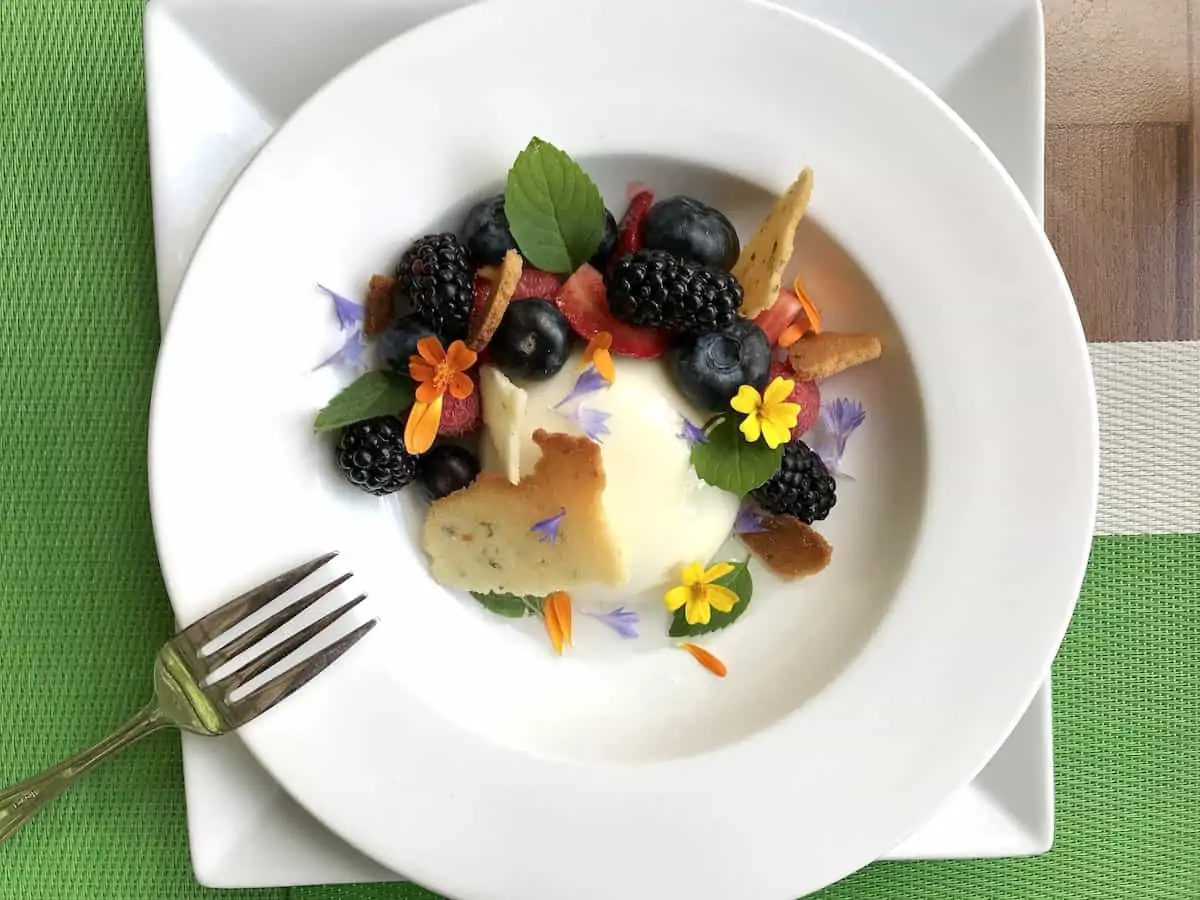 In the summertime, the exuberant flower and herb gardens surrounding Les Fougères are especially magical. The recently renovated dining room at this award-winning restaurant features uninterrupted views of the gardens, woodlands and an abundance of natural light.
Chef-owners Charles Part and Jennifer Warren-Part have created the ideal setting for enjoying an inspired menu brimming with hyper-local ingredients.
Menu highlights include wild boar vindaloo with black lentils, pan-roasted venison, and a signature dish "Mouth of the St. Lawrence" featuring Digby, Nova Scotia and Grand Banks scallops, salt cod ravioli, seaweed, and more.
Be sure to bring a large shopping bag for a visit to the Les Fougères Gourmet Store. It's got two floors exploding with a fine selection of charcuterie, artisanal bread, and tempting natural foods to go.
Afternoon: Spa at Wakefield Mill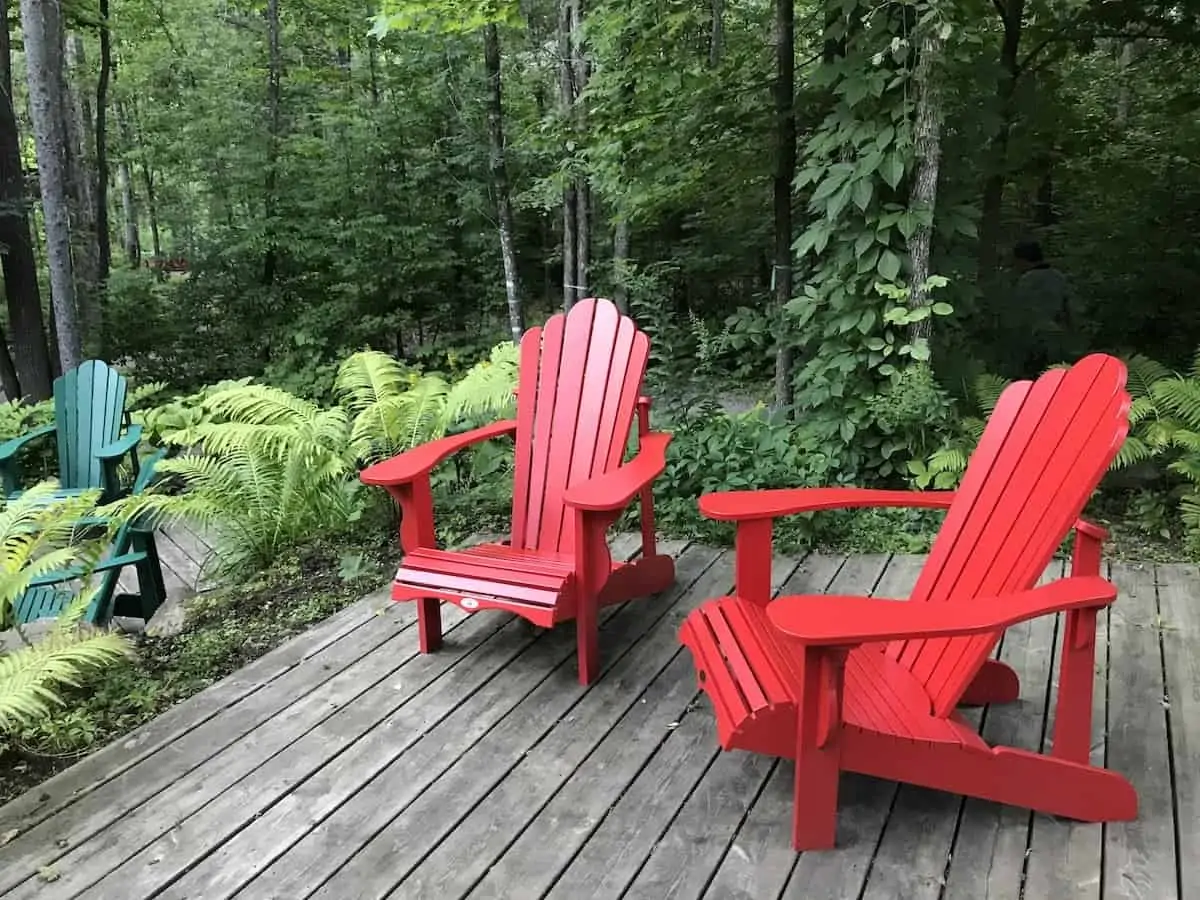 Wind-down at the Wakefield Mill full-service wellness spa. The Holtz Spa in Nature Wakefield is nestled at the foot of a waterfall and offers several treatments to relax your mind, body, and soul.
Make sure to leave a little bit of time after your treatment to also enjoy the spa's outdoor stone hot tub, red cedar sauna, and seasonal swimming pool that is located right next to the MacLaren Falls. (Credit: M. Peterson)
Evening: Departure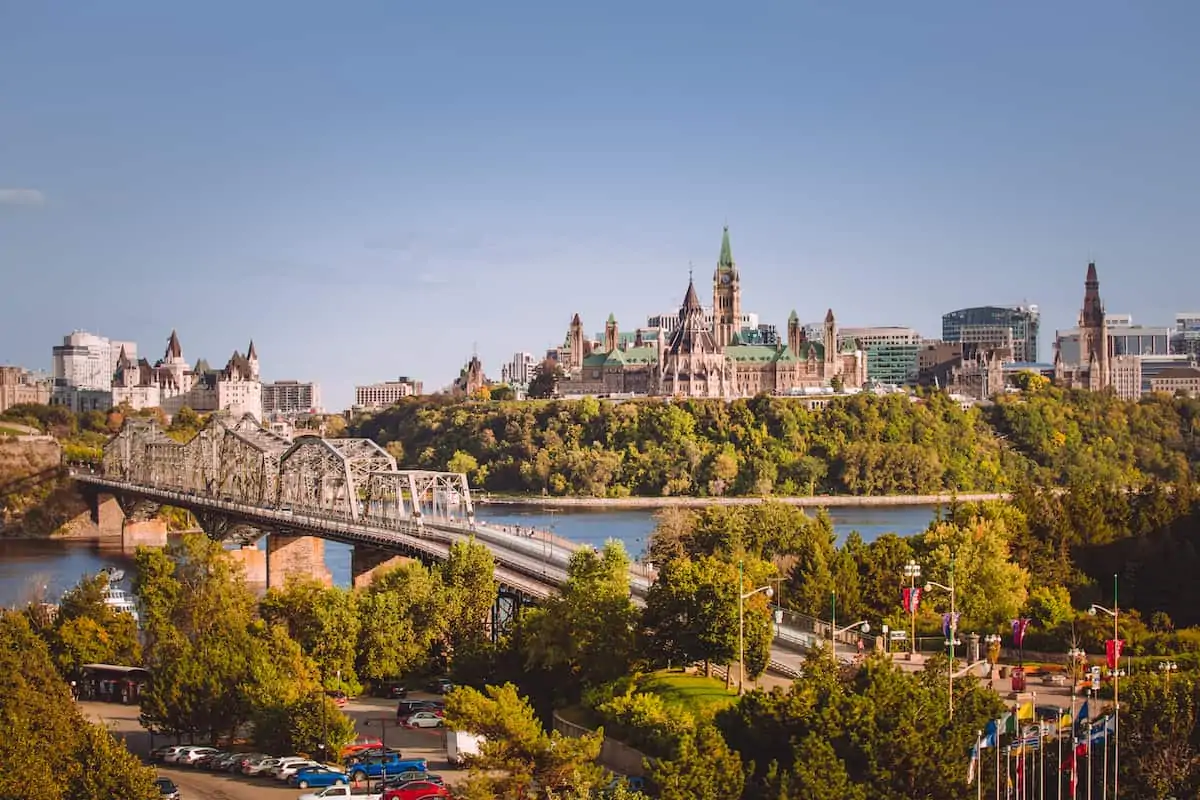 One of the best parts of this couples weekend in Outaouais is that everything is located just a short 30-minute drive from Ottawa.
This means you don't need to travel far for that ultimate luxury relaxing weekend away from the hustle and bustle of everyday big city life.
Travel Planner for a Weekend in Gatineau Park – Outaouais, Quebec
Official Tourism Website: Tourism Outaouais
How to Get There
If you're coming from Montreal or Toronto, you can take VIA Rail and then rent a car in Ottawa.
Or, if you stay in Ottawa and don't want to drive, take a taxi or Uber ($15) to Nordik Spa-Nature. However, on the return Uber isn't available for pick up in Chelsea so you'll need to return by taxi ( fare is between $25-30 one-way). Ask reception to call a taxi for you.
Where to Stay
Luxury: Moulin Wakefield Mill and Spa
Check rates and availability of the Moulin Wakefield Mill Hotel and Spa on Booking.com.
Mid-range and Long stay: Lofts Du Village in Chelsea – modern and contemporary rooms in Chelsea.
Mid-range: Auberge Old Chelsea – choose from a cabin, a single room or a 3-bedroom house, a short walk from Spa Nordik.
Check rates and availability of the Auberge Old Chelsea on Booking.com.
Ottawa Mid-range: ALT Hotel Ottawa
Check rates and availability at the ALT Hotel in Ottawa on Booking.com.
Insider Tip: Reserve a table at NORCA, the ALT Hotel's onsite restaurant and bar. It's one of Ottawa's best and features features an ever-evolving menu of northern cuisine and Canadian ingredients served in inventive ways. Try the oysters with salmon caviar served on a bed of hay if it's available!
NORCA also offers a selection of Quebec cheeses including the buttery 1608 Charlevoix, an apple juice washed Brebichon and floral Fleurs des Monts.
Frequently Asked Questions
What is Gatineau Known for?
Gatineau is best known as the home of the Canadian Museum of History, Canada's most visited museum! It's also known for its vast forested landscape and outdoor adventure opportunities.
Is Gatineau Worth Visiting?
Absolutely! You'll probably discover that a weekend isn't enough time to experience all the things there are to do in Gatineau. If you can, try to add a day or two to this weekend itinerary. Then you'll have time to visit the museums, hang out on Downtown Gatineau's Culture Trail and see some wildlife in Gatineau Park.
Do They Speak English in Gatineau?
Census Canada reports that 45.5% of the people in Gatineau speak English. 8.6 % speak French only and 44.8% speak both French and English.
To get the most out of a visit to Quebec, it's handy to know a few words of French. But it's not necessary!
More Canadian Getaways You'll Love
25 Amazing Things to Do in the Kawarthas Region of Ontario
Luxury Getaway to the Muskokas
Celebrate Winter at Le Scandinave Spa in Blue Mountain
Save to Pinterest!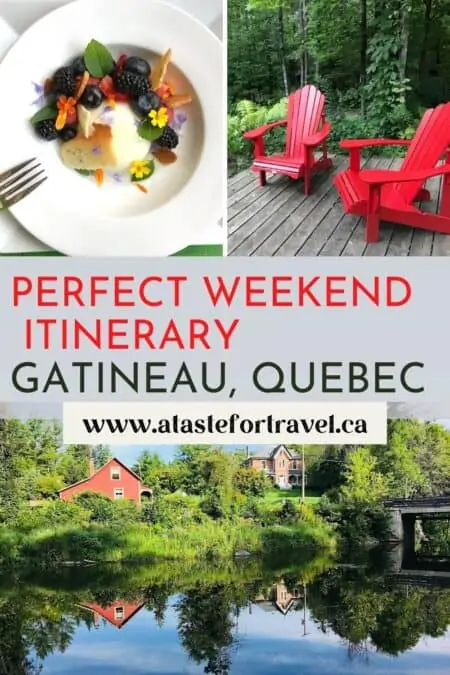 Dividing her time between Canada, Guatemala and Mexico (or the nearest tropical beach), Michele Peterson is the founder of A Taste for Travel. Her award-winning travel and food writing has appeared in Lonely Planet's cookbook Mexico: From the Source, National Geographic Traveler, Fodor's and 100+ other publications.
Read more about Michele Peterson.