We may earn income from links in this post. Please read this Disclosure for details.
You're sure to swoon for this easy keshi yena recipe, a traditional Dutch Caribbean dish featuring melted Edam cheese and spiced ground beef or chicken. Popular in Aruba and Curacao, it makes a deliciously satisfying main course for company or a weekday meal.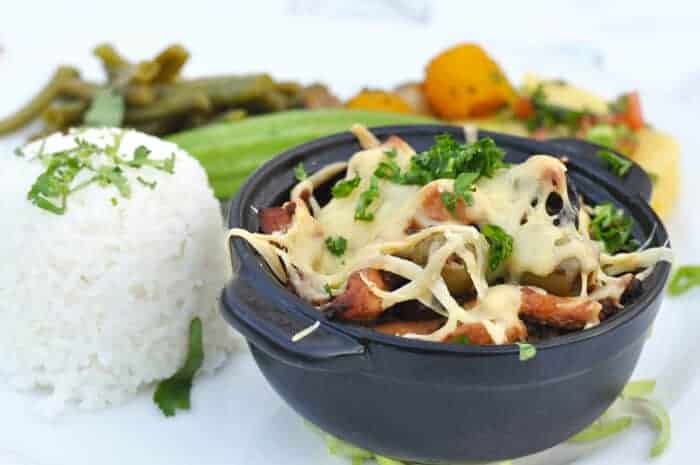 I first tried this popular casserole featuring spiced meat and melted Edam cheese at Aruba Ocean Villas in Savaneta, Aruba where it was served in individual baking dishes and we dined at sunset overlooking the water.
Much like other delicious local food in Aruba, keshi yena offers a taste of history and culture in every bite. Many people consider it to be Aruba's national dish!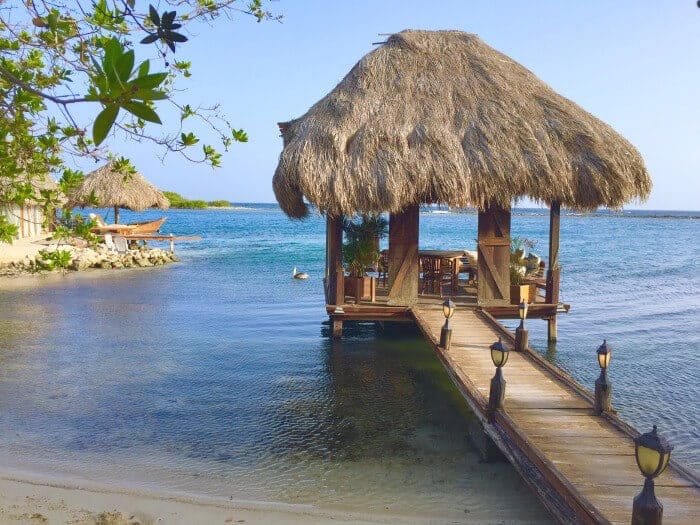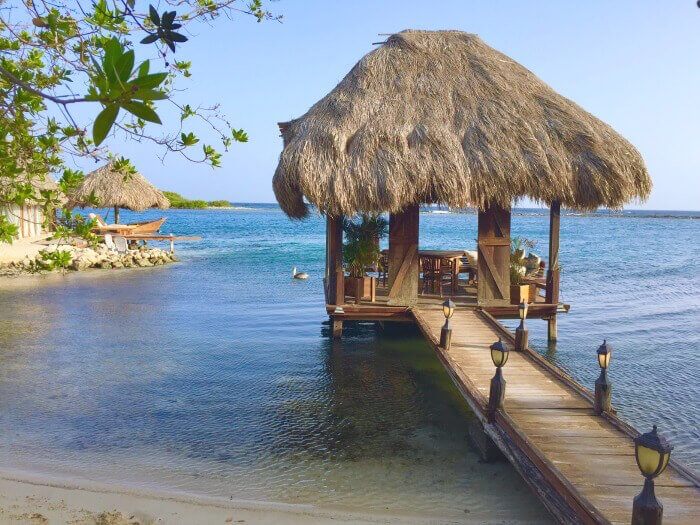 Where to Try Keshi Yena on Aruba
One of Aruba's best pastry chefs, Chef Annelotte Ellis is recognized throughout the Caribbean for her artistry and creative use of local ingredients so I was lucky to have the opportunity to try her variation on this classic Aruban dish.
We also got to try keshi yena pizza but that's a recipe for another post. Although Chef Annelotte Ellis has embarked on new culinary adventures, it's still possible for hotel guests to enjoy keshi yena at Aruba Ocean Villas.
You can also try keshi yena and other typical Aruban dishes at Papiamento restaurant, a historic country home that's been converted to a fine-dining restaurant.
Read 19 Must-Try Traditional Dishes in Aruba and Where to Find Them for details.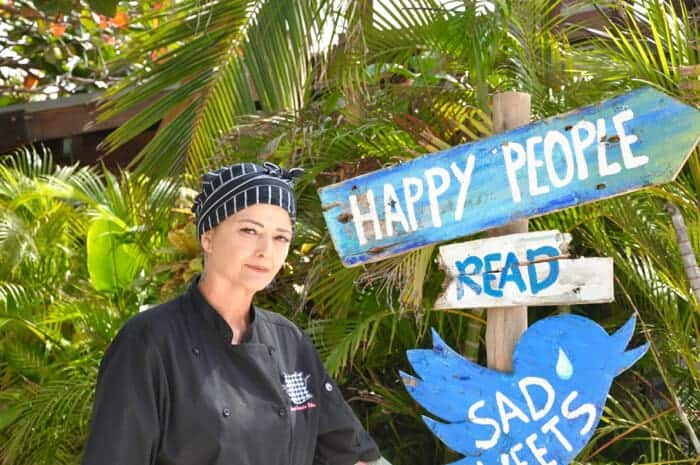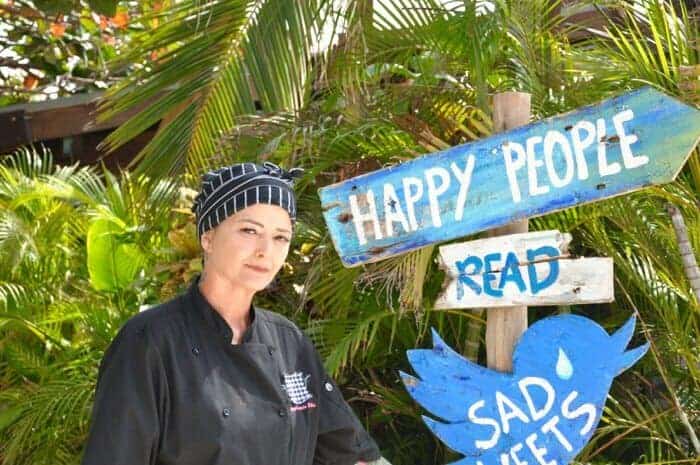 Keshi Yena: A Must-try Dish in Aruba
In many ways, keshi yena reminds me of picadillo, the traditional hash made with ground pork, ground beef, chicken (or all three) that's popular throughout Cuba, Latin America, Mexico and Spain.
Keshi Yena recipes vary from country to country (and each cook's kitchen) but picadillo gets its signature layers of flavour from the salty-sweet mix of olives, capers and raisins.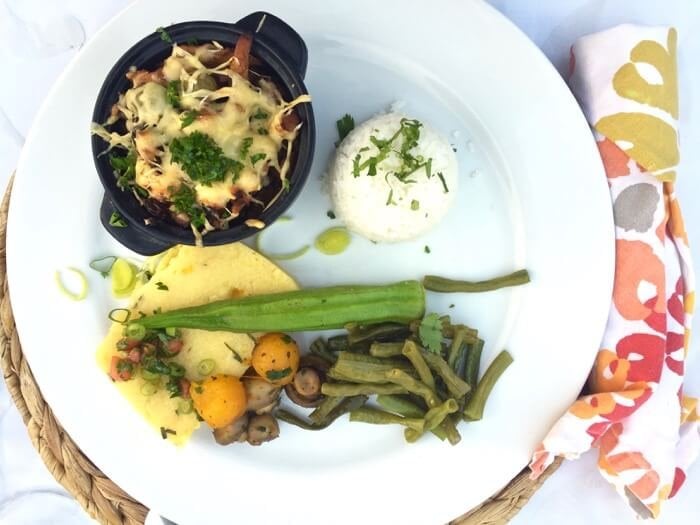 History of Keshi Yena
With its spicy-sweetness and melted cheese, Keshi Yena reflects the culinary influences of Aruba's diverse population – a fascinating mix drawn from the Caribbean, South America, Africa, India, Asia, the Netherlands and other European countries.
You can find a similar stuffed cheese dish throughout Europe, Asia and the Caribbean, a legacy of the period when Edam cheese was the world's most popular cheese.
During the 14th and 18th centuries, due to its durability in transportation by sea, Edam cheese made its way to remote Dutch colonies where it joined the culinary traditions in several countries.
Today, appears as queso de bola or queso relleno in the Yucatan of Mexico and in Spain. In the Philippines, queso de bola is popular during Christmas festivities, especially on NocheBuena, the evening Christmas Eve feast.
Like many other traditional dishes, keshi yena has humble beginnings. It was originally designed as an inventive way to use leftover scraps from the kitchen, most notably the rind of a round of Edam cheese.
Leftover meat was seasoned, spooned into the empty cheese rind and then baked or steamed, resulting in a round of slightly nutty, melted Edam cheese stuffed with piping hot spicy meat.
All of which makes it a real crowd-pleaser and a dish you must try on a visit to Aruba and Curacao.
Another must-try dish in the Dutch Caribbean is Arepa di Pampuna – the delicious Pumpkin Pancakes of Curaçao. Check out our
authentic recipe for Arepa di Pampuna
direct from Komedor Krioyo restaurant in Landhuis Dokterstuin, Curaçao.
How to Make Keshi Yena
If you're craving keshi yena but don't have a rind of Edam handy it can be made by lining the sides and bottom of a baking dish with thin slices of Edam. Or, for a low calorie version, just mix generous helpings of grated Edam into the spiced meat mixture.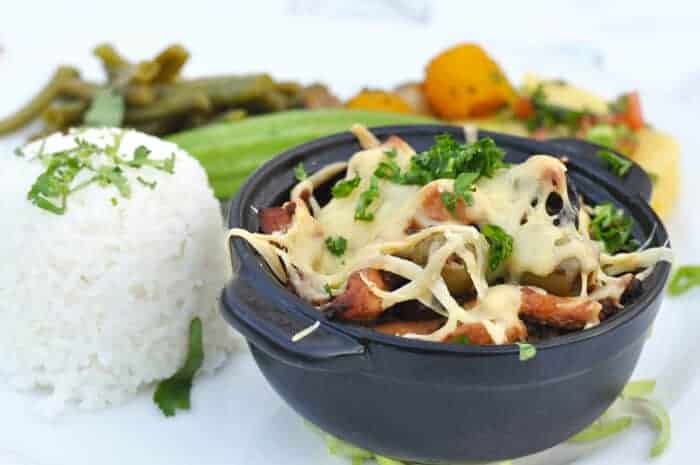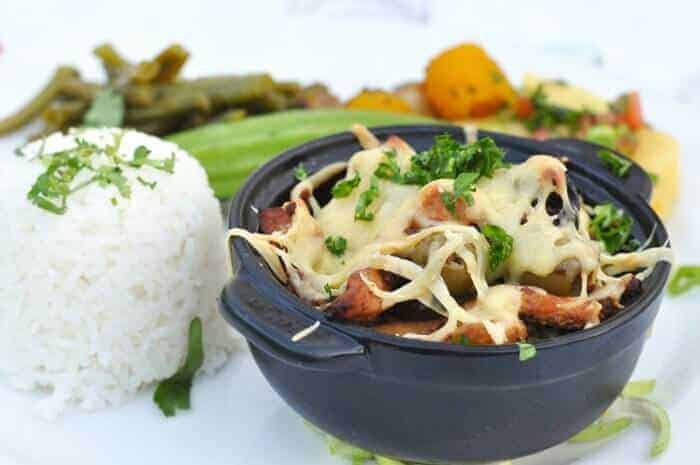 Keshi Yena Recipe and Tips
When the weather is chilly in Canada and northern USA, it's an ideal time to make this satisfying yet easy keshi yena recipe for your next party, pot-luck or get-together with friends. This is my interpretation of the Keshi Yena I enjoyed in Aruba.
Note that it doesn't contain eggs and is gluten-free.
Serve it with toasted slices of French bread or cornbread.
You can also make the Keshi Yena filling to use as a topping and serve it on pizza!
Tip: Whip up a side of Siboyo Tempera (the addicting fresh onion and hot pepper salsa) to serve with your keshi yena. Get the recipe here: Siboyo Tempera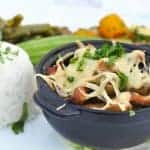 Print
Easy Keshi Yena Recipe
A spiced meat and Edam cheese main dish or appetizer from Aruba and Curacao
Ingredients
1

pound

chicken

white and dark meat or ground beef

1

small

onion

chopped

1

green pepper

chopped

1

clove

garlic

chopped

1

Tablespoon

raisins

1/4

cup

green pitted olives

coarsely chopped

1

Tablespoon

capers

1/2

Madame Janette pepper

or Scotch Bonnet

1

Roma tomato

seeded and chopped

1

Tablespoon

ketchup

2

Tablespoon

tomato paste

2

Tablespoon

sweet relish

1

Tablespoon

Dijon mustard

1

Tablespoon

parsley

chopped

1

teaspoon

salt and pepper to taste

1/2

pound

Edam cheese

shredded
Instructions
If using chicken, prepare it in advance by simmering in water (with salt, water, onion, parsley which is later discarded), allow it to cool, remove from the bones and then shred it. You can also bake the chicken pieces (sprinkled with salt, pepper and poultry seasoning) in a 350 oven for 45 minutes, allow it to cool, remove from the bones and then shred it.

Brown the shredded chicken or ground beef ( or a combination of both) in a heavy frying pan.

Add the remaining ingredients except for the Edam cheese and parsley

Simmer for 15 minutes

Slice 2/3 of the Edam cheese into thin slices (optional. Omit if you're not lining the casseroles)

Grate the remaining 1/3 of the Edam cheese and add it to the meat and spice mixture.

Line the individual serving dishes with the slices of Edam cheese making sure they overlap (optional)

Fill the dishes with the Edam, meat and spice mixture and top with grated Edam

Bake in the oven for 45 minutes, sprinkle with parsley and serve hot with sliced toasted French bread or chunks of cornbread
Nutrition
Calories:
385
kcal
|
Carbohydrates:
13
g
|
Protein:
25
g
|
Fat:
25
g
|
Saturated Fat:
12
g
|
Cholesterol:
91
mg
|
Sodium:
1558
mg
|
Potassium:
465
mg
|
Fiber:
2
g
|
Sugar:
7
g
|
Vitamin A:
1185
IU
|
Vitamin C:
39.6
mg
|
Calcium:
435
mg
|
Iron:
1.4
mg
Where to Eat Keshi Yena in Aruba
Not only is an authentic Aruban breakfast included in each overnight stay at Aruba Ocean Villas but when you book on the website there is an option to book a 3, 4, or 5 course gourmet dinner with a private chef at your villa.
And keshi yena should definitely on your wish-list to try.
You can also try keshi yena at several local restaurants in downtown Oranjestad, Aruba.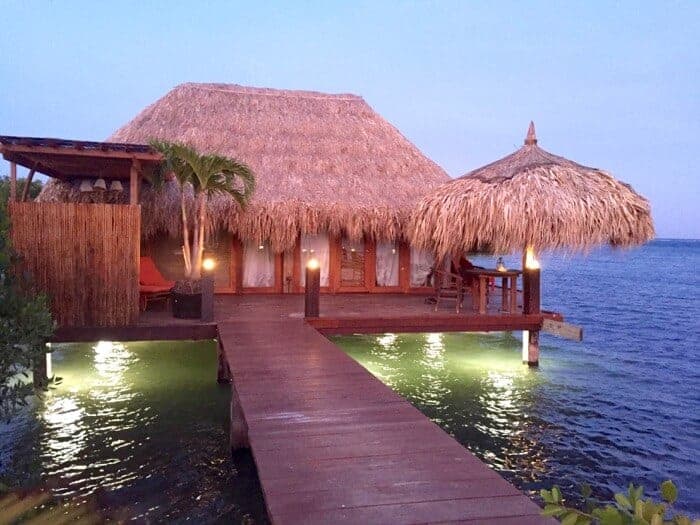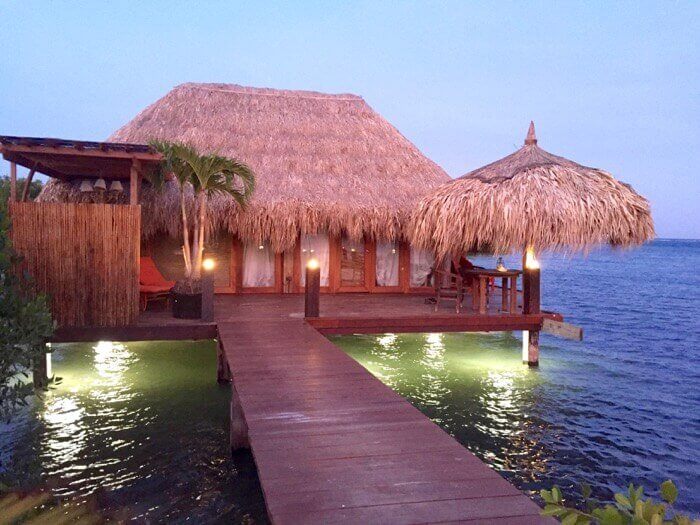 Jojoli villa at Aruba's only overwater bungalowsAruba Tourism Authority: Get maps, travel advice and other valuable resources on the official Aruba Tourism Authority website.
Interested in more delicious recipes, travel tips and information about travel to Aruba?
YOU MIGHT ALSO LIKE:
5 Secret Hideaways You'll Love on Aruba
A Day of Luxury at Renaissance Private Island
Zeerovers Aruba: A Seafood Restaurant You Don't Want to Miss!
Top 7 Things Every Visitor Should Do on Bonaire
Save to Pinterest!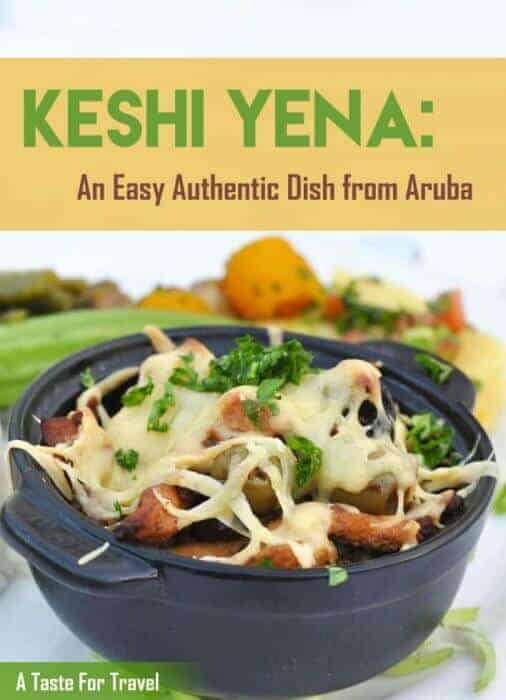 Dividing her time between Canada, Guatemala and Mexico (or the nearest tropical beach), Michele Peterson is the founder of A Taste for Travel. Her award-winning travel and food writing has appeared in Lonely Planet's cookbook Mexico: From the Source, National Geographic Traveler, Fodor's and 100+ other publications.
Read more about Michele Peterson.