We may earn income from links in this post. Please read this Disclosure for details.
Why do we travel? I was invited by Collette, one of the world's leading small-group tour operators, to share the reasons I travel. There are so many, it took me several days to narrow down the reasons.
From wanting to spend time with family (such as taking a Christmas market cruise with my mother) to learning a new skill (such as Studying Spanish in Guatemala) the truth is, ever since I turned 19 and left my home town of Winnipeg, Manitoba headed to Mexico, I've wanted to travel and see the world.
It didn't matter that I ran out of money when I got to Vancouver and it took me five more years to get to Mexico ($300 didn't get one very far even in those days), seeing Mexico's pyramids was lifelong dream fuelled by long winter nights spent reading the Incidents of Travel in Central America, Chiapas, and Yucatan by John Lloyd Stephens, the intrepid Victorian-era explorer.
Beyond bucket list and family travel, one of the most compelling reasons to travel for me in recent years, is the opportunity to broaden the way I view the world.
Since swapping my career as an investment banker for life as a travel writer, I've been sent on assignments to places such as such as North Carolina, Valencia, Spain and Churchill, Manitoba — destinations that were not only not on my bucket list, they weren't even on my radar!
In many ways, those trips have been my most unforgettable experiences. Not only did they take me out of my comfort zone (which is basically reading a book on a tropical beach), but they offered glimpses into worlds I didn't know existed. For that, my life has been that much richer.
Here are snapshots of what I learned from three of the most unexpected trips I've taken.
1. Attending NASCAR PIT School in North Carolina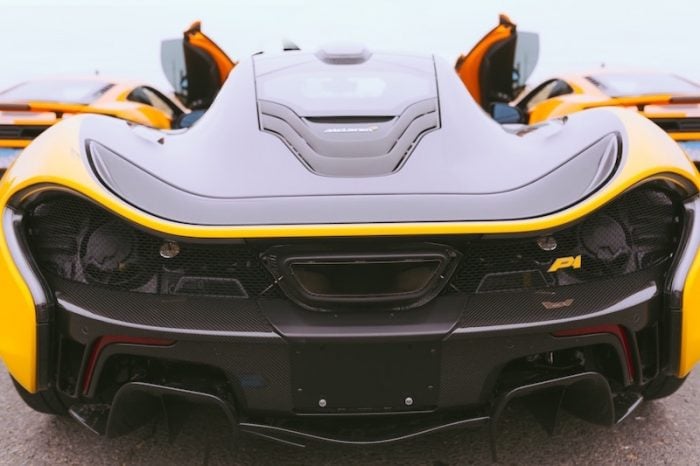 "I've never seen that method of changing a tire before," said Doug Burns, senior recruiter at Pit Crew University as he watched me try to hoist a NASCAR NEXTEL Cup car off the ground by dangling my full weight off the jack's handle.
I was on assignment at the PIT Instruction and Training Institute located in Mooresville, North Carolina where students train to crew professional NASCAR races. Pros can jack a car up, spin the lug nuts from all four wheels, replace the tires and refuel two cans of gas – all in less than 13 seconds. In a sport where a few seconds can make or break a championship race, elite pit crew members can command six figure incomes. It wasn't likely I'd be recruited any day soon.
Whether you're intrigued by behind-the-scenes NASCAR action or you crave high-adrenaline options, the region known as "NASCAR Valley" surrounding Charlotte, North Carolina has plenty of action-packed adventure to choose from. And it's not just for race car fans. As I discovered, the world of motorsports holds a rich culture.
"Stockcar racing originally grew out of moonshining," explained "Chocolate" Meyers, a legend in the NASCAR Hall of Fame. "During prohibition, locals would distill illicit spirits in the backwoods and jack up the tail end of their car when transporting it so the vehicle wouldn't be loaded down with alcohol and tip off the police."
During my visit, I joined several NASCAR drivers at local barbecue restaurants to sample North Carolina's famous pulled pork. Slow-roasted over hickory and oak wood for nine hours, the tender meat is then shredded and served with coleslaw, collard greens or hushpuppies (fried cornmeal).
While NASCAR country might have seemed an unusual place for a bicycle-riding city dweller like me to visit, I gained an appreciation of the strength, agility and skills of pit crew members, had an opportunity to meet a NASCAR legend (and the only person I've ever known named "Chocolate") and kicked off a love affair with southern food and drink that's lasted through to today.
2. Snorkeling with Beluga Whales in Churchill, Manitoba
As you can probably guess from my love of sun destinations like Mexico and the Caribbean, I'm not a fan of cold water. So I had to wonder why I was squeezing my thigh into a wetsuit the size of a black garden hose on the frigid shores of Hudson Bay in Canada's Arctic. Our group was participating in a snorkeling safari with Sea North Tours, an adventure outfitter based in the far north of Churchill, Manitoba. The icy water temperature of 8 Celsius (46 F) meant bodysuits, booties, gloves and black hoods were mandatory.
While best known for its polar bears, the Churchill River is also home to up to 3,000 white beluga whales who migrate there during their calving season to fatten up on shellfish, cod, char and whitefish before heading into the deep Arctic at the end of September.
As our guide navigated the Zodiac into the bay and turned off the engine, Arctic terns circled overhead and strange noises, magnified by the boat's hydrophone, echoed from the water – they were whale songs. We were surrounded by beluga whales who had approached our boat.
With my feet dangling over the edge of the Zodiac, I tightened my mask and slid into the frigid water. At first, I was struck by how clear it was. Visibility stretched for 10 metres in every direction. Translucent jellyfish propelled themselves past, pushing water through their bell-shaped pink bodies.
Then, a massive white form slipped through the murky edge. It was a beluga whale about 5 metres long. It turned sideways so that its body lay parallel to mine and looked directly at me. More whales soon materialized – including a mother with her grey calf.
Passing within inches of my head, they twisted, turned and cocked their heads as though saying hello. High-pitched whistles, low grunts and cooing sounds surrounded me.
Too soon, the experience was over. Despite almost an hour in frigid water, I wasn't cold. I was exhilarated and awestruck.
Proof that one of the best reasons to travel is the opportunity to break out of your comfort zone and experience transformative new adventures. After my Hudson Bay excursion, I was inspired to help this near-threatened species of whale and began working for an environmental organization focused on reducing climate change.
3. Partying at Las Fallas Fireworks Festival of Valencia Spain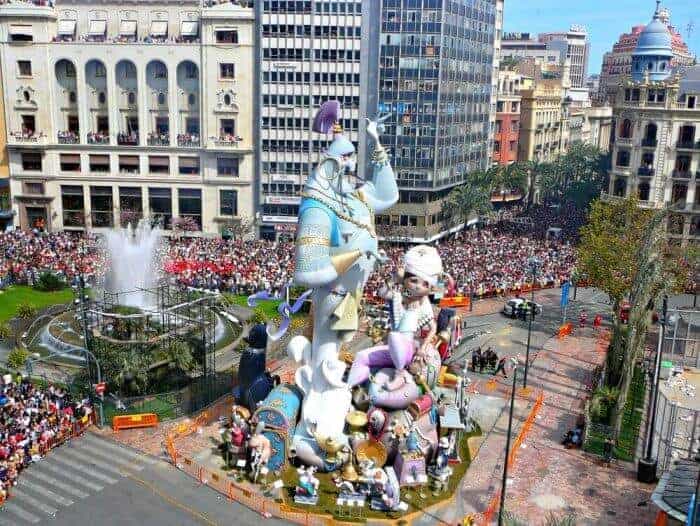 When it comes to reasons to travel to Spain, most people think of flamenco dance, a beautiful coastline and tapas. Street parties don't usually come to mind. Valencia, Spain's third-largest city, offers a mix of them all.
It's the birthplace of the Fallas Festival, one of the world's most important fireworks festivals. What began centuries ago as a feast day for St. Joseph, the patron saint of carpenters, has evolved into a 5-day celebration of fire and Spanish culture between March 15th and 19th each year.
During the 18th century, the fireworks or fallas sculptures were primitive constructions created out of old furniture, rags and wax. Now, they are works of art crafted by comisiones falleras, teams of local artisans who can take up to six months to complete their creation. Made of papier-mâché or polyurethane and stretching several stories tall, the sculptures represent everything from Mad Max futuristic characters to satirical scenes from local politics.
Each day begins with la despertà or wake-up call at 8 a.m., when processions of brass bands and falla groups march through the streets dressed in traditional costumes, playing music and throwing large firecrackers. At midday is the mascleta, a thunderous concert held in the Town Hall Square. Explosions echo off buildings and plumes of fireworks de through the skies. In the evening, a highlight of the all-night partying is the fireworks display at 1 a.m. Each night, the displays become increasingly grander, culminating in the decibel-busting La Nit del Foc or Night of Fire.
If you're an early-rising writer like me, the late-night partying sounds overwhelming. But as I discovered, Las Fallas is a prime time to sample regional food. The birthplace of Spanish paella, Valencia happens to be the world's best place to sample this iconic dish.
The most authentic version of paella features saffron-scented rice topped with tender pieces of rabbit, chicken and snails served in a pan so large it needs a team of men to carry it.
And that's something well worth staying up late for,
______________________________________________________________________________________________
What are your reasons for travelling? Have you ever travelled outside your comfort zone? What was your experience? Did it change the way you view the world? Let's hear about it! Please share your comments below.
This post was sponsored by Collette Tours. Read our Disclosure for more details.
Did You Enjoy this Post? You Might Also Like:
Beginner's Guide to Snorkelling Grenada's Underwater Sculpture Park
Celebrating Guatemala's Giant Kite Festival on Day of the Dead
17 Sources for Travel Writing Press Trips and Conferences
Dividing her time between Canada, Guatemala and Mexico (or the nearest tropical beach), Michele Peterson is the founder of A Taste for Travel. Her award-winning travel and food writing has appeared in Lonely Planet's cookbook Mexico: From the Source, National Geographic Traveler, Fodor's and 100+ other publications.
Read more about Michele Peterson.