We may earn income from links in this post. Please read this Disclosure for details.
If you love food and want to experience some of Italy's best regional cuisine, you should consider including a Florence food tour as part of your itinerary.
After all, a visit to Italy isn't complete without sampling Tuscan cheese, sipping Chianti, munching on cantucci (also known as biscotti) and exploring delicious regional dishes.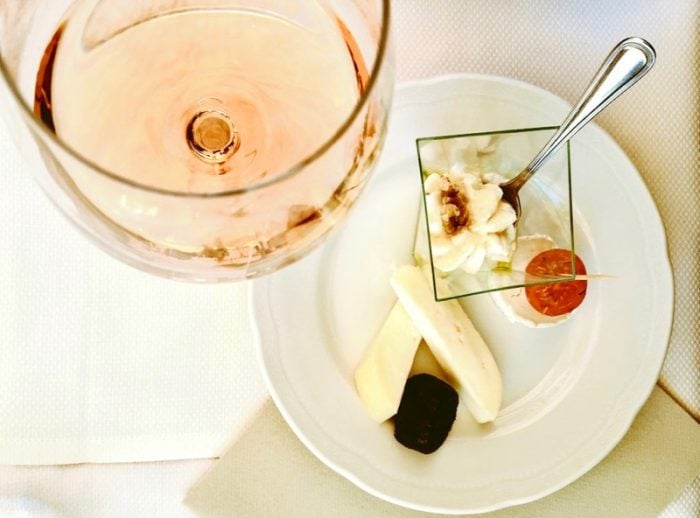 Why We Love Taking Food Tours in Florence
Is a food tour worth the money? Sipping rare wines, browsing markets and chatting with producers and shop owners during a food tour offers a tasty immersion into Florence's culture, history and local life.
It's an experience you can't create on your own.
You'll also get to sample the most famous dishes of Florence.
Top must-try dishes to sample in Florence include bistecca alla Fiorentina, panzanella (the renowned summer salad with sun-ripened vegetables and chunks of bread) and lampredotto (cow stomach).
Florence is well known for its incredible museums, churches and galleries such as the Uffizi Gallery and the Accademia and other top things to see and do in Florence.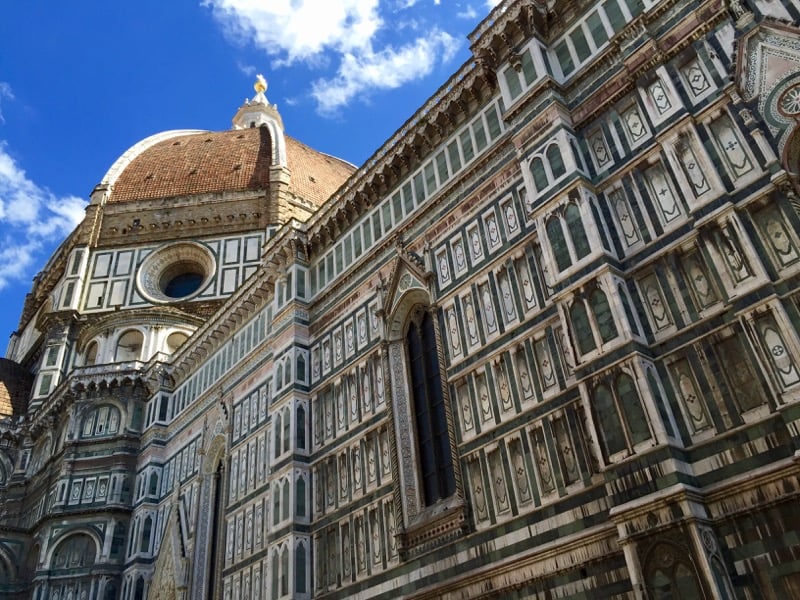 So that means you'll soak up some history while exploring the city's culinary scene. It's the best of both worlds!
Even if you're only in Florence for one day, it's possible to hop on a food tour (swap it for a sit-down lunch) and still have loads of time to explore the city's main attractions.
When it comes to finding the best Florentine regional specialities and street food, your best bet is to count on a local guide.
I'm a huge fan of Eating Europe's (formerly known as Eating Italy) foodie walking tours in Rome and their food tours in Florence are just as good.
Adding a food walking tour to your Florence itinerary is the ideal way to soak up some local Tuscan flavour in a short period of time.
Here's are my picks of the best food tours in Florence to add to your itinerary.
Experience The Other Side of Florence
During the Other Side of Florence Food Tour, you'll begin your food walking tour near the Carraia Bridge over the Arno River, exploring Oltrarno a bohemian neighbourhood with a rich artisanal heritage and contemporary, hip vibe that's away from the tour bus crowds.
This Florence food tour features food and wine tastings at eight different stops. You'll get to sample Tuscan cheeses such as pecorino made with milk from local farms, using centuries-old techniques and processes handed down over the centuries.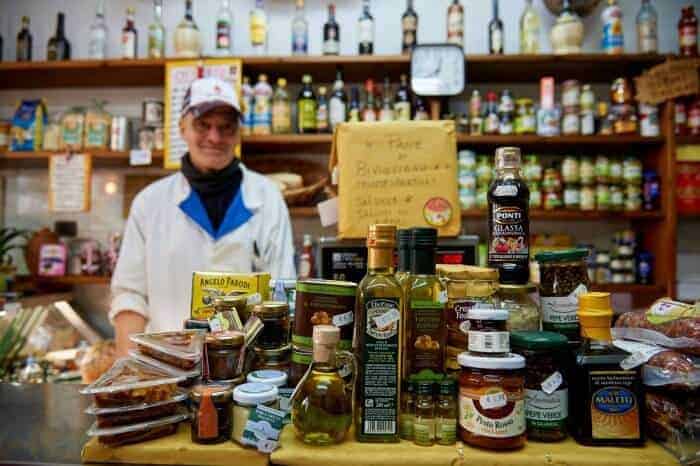 Other treats include finocchiona, a fennel-spiced salami and Italian cantucci (cookies). You'll also enjoy a tutoured tasting Chianti, produced in the Chianti region of central Tuscany.
All of the Eating Europe tour guides are locals who know and love food. They also know many of the families who have been producing the ingredients for and preparing these regional dishes for generations so you get to hear the stories behind the food you'll be tasting.
Unlike other walking tours where wine might not be included, Eating Europe's food tours are all-inclusive which means you don't pay extra for wine and spirits featured in their tours.
Explore Florence on a Sunset Food Tour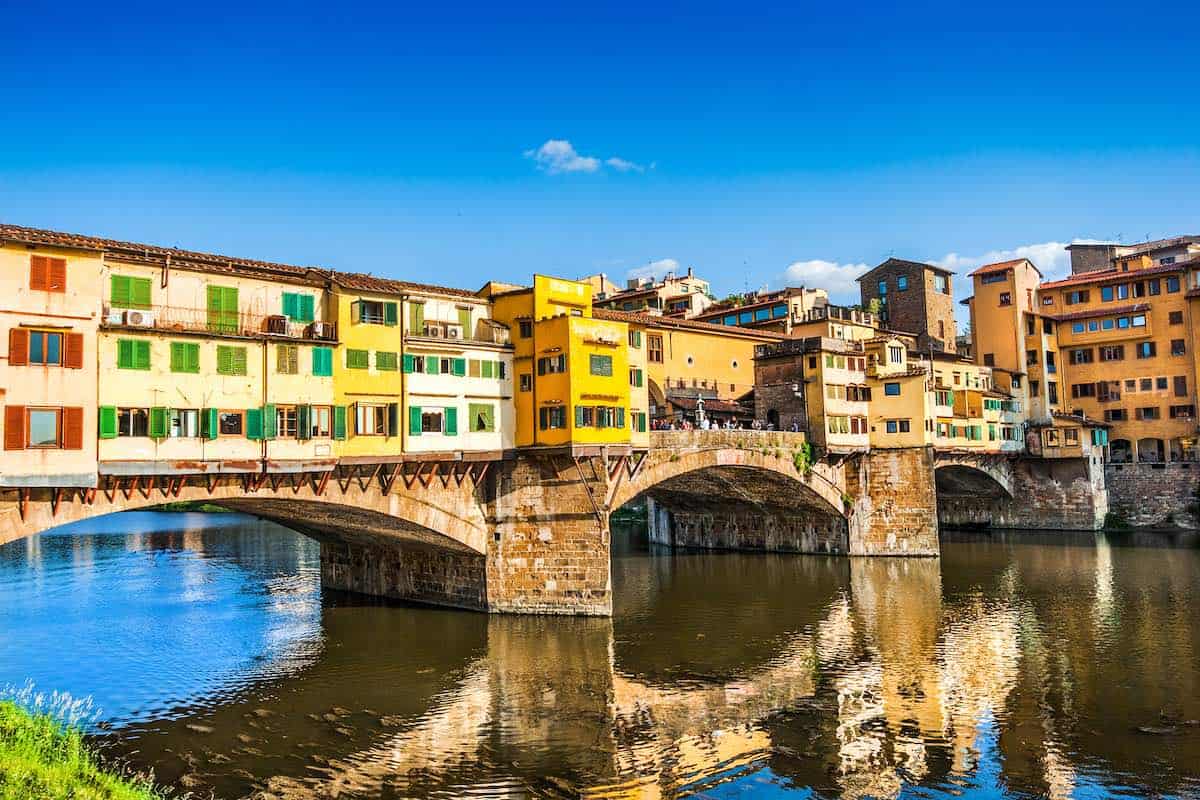 Florence is absolutely magical when the sun begins to set and the crowds disappear. Sunset is the best time to see famous attractions such as the Ponte Vecchio, the medieval stone bridge over the river Arno.
So, if you're looking for things to do at night in Florence, you might be interested in Eating Europe's Florence Sunset Food Tour.
This 3.5 hour food tour begins at sunset and features the best restaurants and wine bars in Florence. You'll learn how to make a Negroni, Florence's most famous cocktail and nibble on artisanal truffle cheese and cured local meats.
An especially memorable experience is watching a demonstration of how to cook the famous Florentine steak, the Bistecca alla Fiorentina.
Another classic food experience in Florence is sipping vin santo along with biscotti. This is also included in the Florence Sunset Tour at no extra cost.
If you're a solo traveller, a culinary walking tour is one of the best ways to experience Florence if you want to explore the city and don't want to eat or hang out in bars alone.
RELATED: Get more travel ideas for 5 Great Vacation Ideas and Trips for Solo Travel
A Private Wine Tasting Tour with Secret Food Tours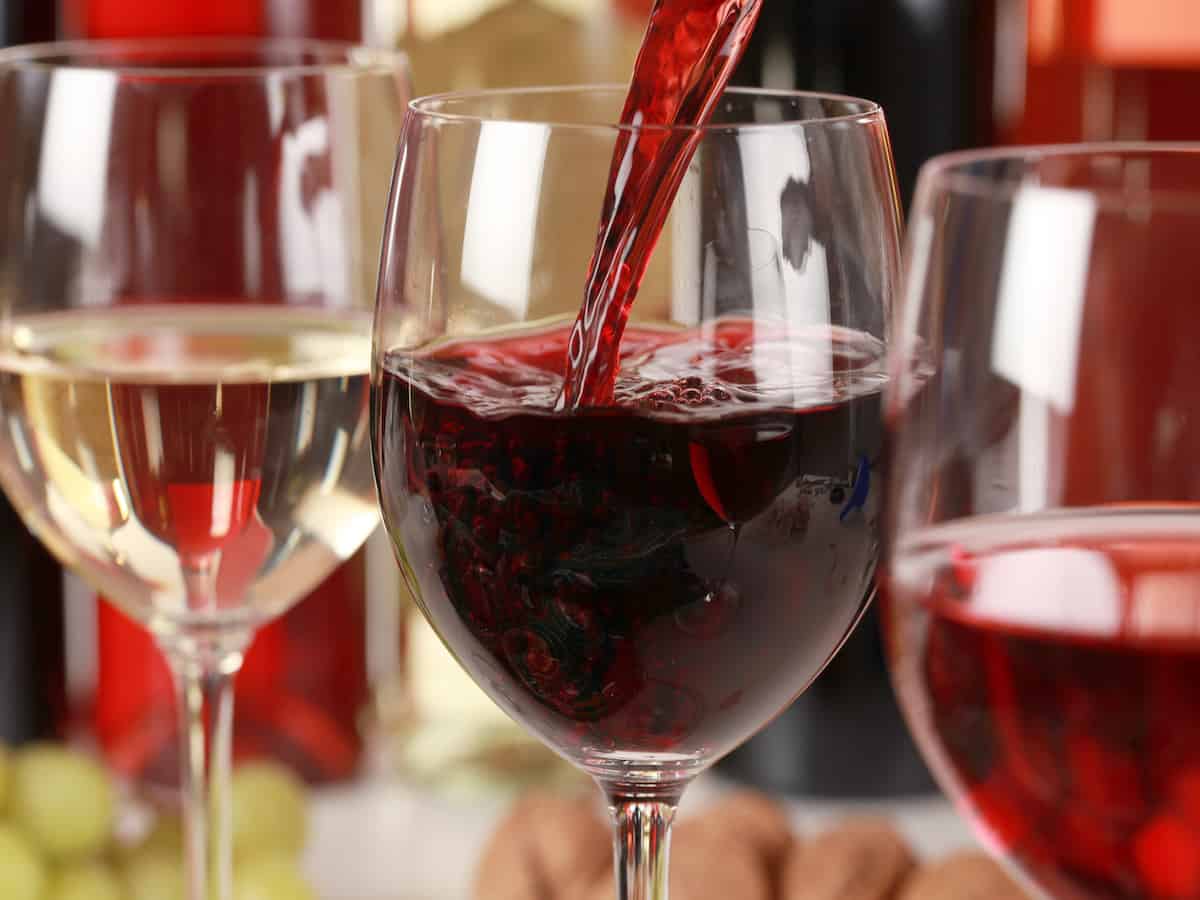 Think Tuscan wines are all about Chianti? Tuscany is actually the third highest producer of DOC and DOCG wines in Italy after Sicily and Puglia. You'll get a taste of the wide range of Italian wines produced in the Tuscany region on this private walking tour offered by Secret Food Tours .
You'll stroll through Florence's historic zone learning about its rich heritage while visiting three enotecas (wine bars) to sample six different wines. Your day will finish with a sunset 'Secret Sip' in one of Florence's medieval squares.
If you've ever worried that a wine tour might be a little intimidating, this tour will be ideal for you. It's designed to provide a relaxing atmosphere where you can enjoy delicious wines without needing an -in-depth understanding of wine terminology.
Light snacks will be provided alongside the wines. You can also upgrade your tour to include a selection of local Tuscan cheeses and cured meats.
Take an Authentic Florence Home-Cooking Class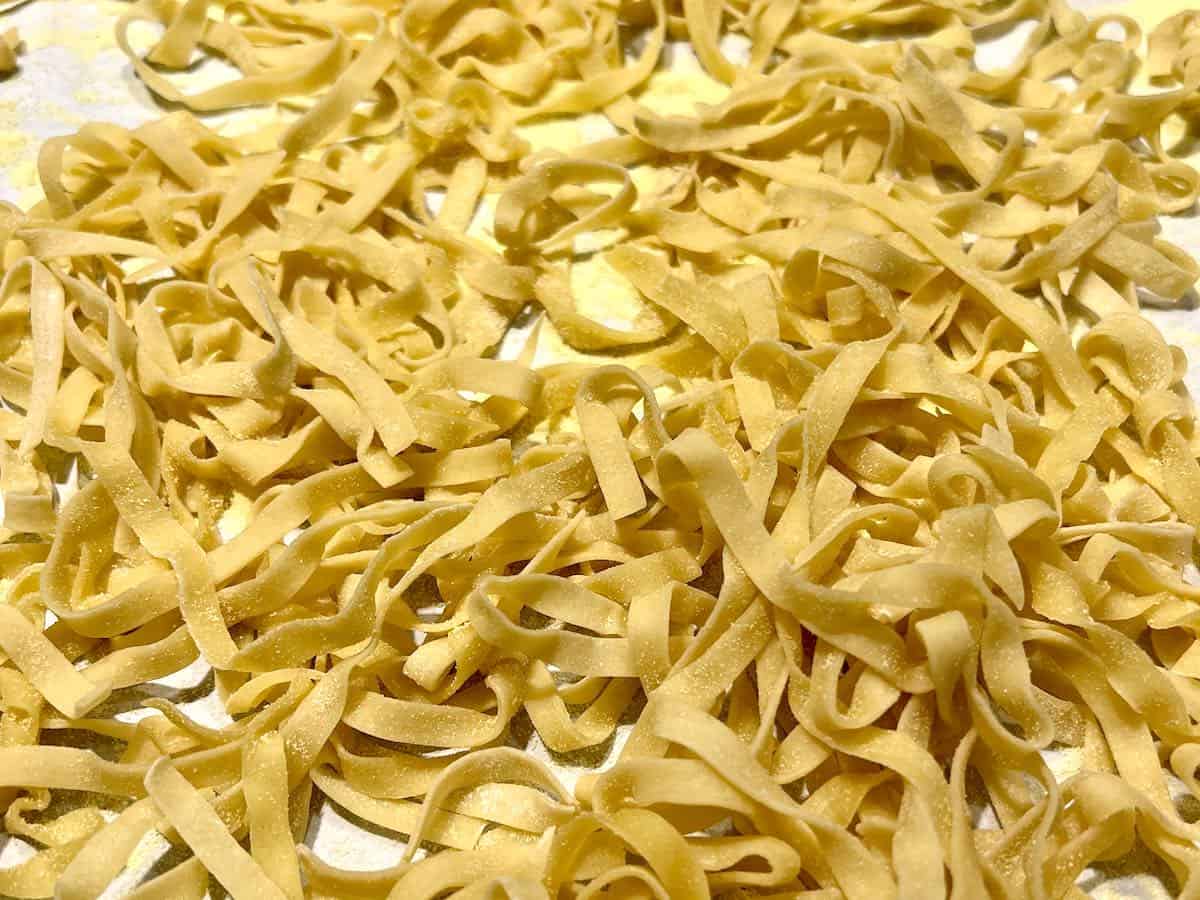 This 4.5 hour Florence Home Cooking Class begins with shopping for ingredients in the tiny shops and markets of the bohemian neighbourhood of Oltrarno.
Then, you'll have a hands-on cooking class in a local chef's Tuscan home.
During the class you'll learn how to make various types of pasta, you'll sample appetizers, sip wine and then craft your own panna cotta dessert.
Your foodie experience will wrap up with a leisurely Tuscan lunch with your group.
Like all other Eating Italy tours, this Florence cooking class is all-inclusive which means you don't pay extra for the wines enjoyed with lunch.
A Tuscan Wine and Food Tour Day Trip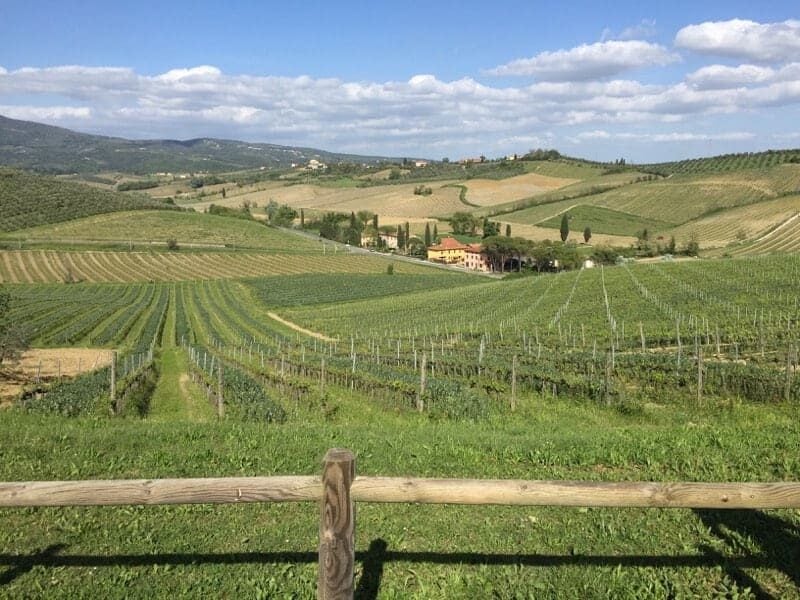 If you have time for a day trip from Florence, a Tuscan food tour with a local guide is a great way to explore the region. You'll spend the morning exploring the medieval city of Siena, including the gothic cathedral, il Duomo di Siena, which is even more impressive than Florence's Duomo.
Then, in the afternoon, you'll visit the hillside town of San Gimignano, a UNESCO World Heritage Site famous for its tower-houses.
But the highlight of your tour is a hearty lunch at the Fattoria Poggio Alloro organic wine estate. You'll enjoy homemade pasta, prosciutto, and salami, together with local cheeses, fresh-baked biscotti and, of course, plenty of the estate's wines.
You'll have a chance to stock up on Tuscan wines including Chianti, Merlot, and sparkling Spumante Brut in the farm shop before you head on your way, and don't forget to take photos of the stunning views from the winery!
How to Get an Exclusive 15% Eating Europe Discount Code
Eating Europe has generously offered a 15% Eating Europe Food Tours Discount Code for subscribers to A Taste for Travel.
You can use the 15% discount on any of the Eating Italy Florence Tours or any of the Eating Europe tours available in Rome, London, Prague and Amsterdam.
Join hundreds of other food fan subscribers by signing up for the FREE A Taste for Travel newsletter. Your privacy is important to us and your email will never be shared.
Once you subscribe you'll receive an email with access to a special subscriber-only page where you'll find the Eating Italy Food Tours Discount Code. If you need help subscribing, just contact us at info@atastefortravel.ca

Then use your 15% discount code here:
Save to Pinterest!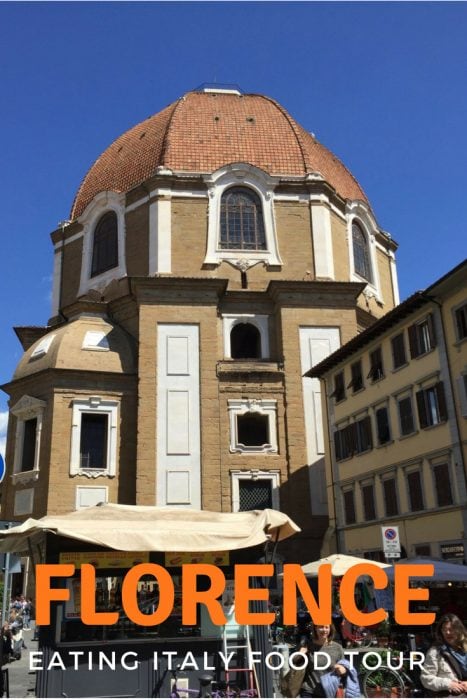 You Might Like Our Foodie Guides to Rome and Puglia
Rome Food Tours and Travel Guides
Planning a trip to Rome? You can easily add a food tour in Florence on a day trip from Rome.
Don't miss out on a great meal, amazing food walking tour or hands-on local cooking class. Check out these tasty posts and you'll be sure to catch all of the best local food tours and tasting experiences:
3 Mistakes You Don't Want to Make in Rome
Eating Italy Walking Food Tours of Rome ( + Promo Code)
Puglia Travel Guides
20 Bucket List Things to do in Gallipoli, Italy
Top Reasons You Should Visit Santa Maria Di Leuca, Puglia
Dividing her time between Canada, Guatemala and Mexico (or the nearest tropical beach), Michele Peterson is the founder of A Taste for Travel. Her award-winning travel and food writing has appeared in Lonely Planet's cookbook Mexico: From the Source, National Geographic Traveler, Fodor's and 100+ other publications.
Read more about Michele Peterson.