Home » Destinations » Europe » Italy »

Eating Italy Food Tours in Florence and Rome (Special Discount)
Eating Italy Food Tours in Florence and Rome (Special Discount)
Looking for an Eating Italy Food Tours discount code? You've come to the right place. Eating Italy tours has expanded and now offers a choice of four amazing ways to experience the best of Tuscan food in Florence.
And we've got a special promo code for readers. But first, let's talk about why you should take a  Florence food walking tour.
This post contains affiliate links. 
 A New Food Tour Florence Italy
I'm a huge fan of Eating Europe's culinary walking tours in Rome so I was thrilled to learn that they had launched a new series of food walking tours. And they're set in Florence!
While Florence is best known for its incredible museums, churches and galleries such as the Uffizi Gallery and the Accademia, one of the other top things to do in Florence is the explore their culinary scene.
On a visit to Florence you can sample Tuscan cheeses, sip Chianti, munch on cantucci (also known as biscotti) and other delicious foods. Regional dishes include bistecca alla Fiorentina, panzanella ( the famous summer salad with sun-ripened vegetables and chunks of bread), lampredotto (cow stomach)  and many other unforgettable  tastes and flavours.
There's no better way to discover the best of these regional specialities than with a local guide. All of Eating Europe's food guides are locals who know and love food.  In Florence, the guides also know the families who have been serving up regional specialties for generations.
Discover local favourites, sample Tuscan wine and even get a hands-on lesson on making cantucci during Eating Italy's  Florence Food Tour a 3-hour Florence walking tour that takes food fans to eight tasty stops.
On another of their new food tours, Eating Italy offers the opportunity to go behind the scenes and meet food artisans. The Florence Artisan Food Tour is a 3-hour walking tour of the bohemian Oltrarno, a  neighbourhood with a rich artisanal heritage and contemporary, hip vibe.
If you're a solo traveller, and looking for food-fuelled things to do in the evening, you might be interested in Eating Europe's  new Florence Sunset Food Tour
Browse all of the Florence Food Tours at Eating Italy Food Tours and check out below how to get a Special A Taste for Travel discount code.
Curious about Eating Europe's other food tours in Italy? Here's an inside look at a few of the food tours I've taken in Rome and why you should include them on your must-do list if you're in Italy.
Trastavere Eating Italy Food Tour
A food walking tour is one of the best ways to experience a city especially if you're travelling solo and don't want to eat alone. During my solo visit to Rome, I participated in the Twilight Trastevere tour offered by    Eating Europe Food Tours.
Our first stop on the Twilight Trastevere tour was Trattoria Da Enzo, a tiny trattoria hidden on a cobblestone backstreet, where our menu featured carciofo alla giudia, artichokes served "Jewish style." Appearing like giant inverted sunflowers, the artichokes arrived wrapped in a crispy batter that yielded an interior as soft as a ripe avocado.
I didn't ask if I was supposed to eat the stems, I just did, enjoying the slightly stringy, buttery texture that was so delicious, I'm still daydreaming about it more than a year later.
This walking tour (which was more like a food stroll!) was the second small group food tour I've taken with Eating Italy Food Tours . They now offer food tasting tours in other parts of Italy, London, Prague and Amsterdam.
RELATED: Get more travel ideas for 5 Great Vacation Ideas and Trips for Solo Travel 
Testaccio Food Tour in Rome
Another of my favourite Eating Europe experiences was the Taste of Testaccio tour, where under the guidance of a local resident of Rome Italy (the best kind of foodie guide), our group spent almost a full day exploring and eating our way through an incredible selection of Rome's food.
We shopped the Testaccio neighbourhood market, sipped espresso in local cafes, learned how to identify real gelato, gorged on buffalo mozzarella and enjoyed  Cacio e Pepe, Carbonara, and Amaratriciana pastas ( yes all three!) during a leisurely lunch set within a restaurant carved into a mountain created of ancient Roman terracotta jars.
Providing an insight into the real Rome it was a true Roman food tour and a day of culinary experiences I could never have found on my own and is a must-do on any Rome vacation.
Get Your Eating Italy Food Tours Discount Code
I'd really love it if every A Taste for Travel fan could try one of the Eating Italy Food Tours so was thrilled to learn that Eating Europe has generously offered an Eating Europe Food Tours Discount Code for subscribers to this blog.
I hope you'll take advantage of this promo offer extended through 2018  and enjoy a tasty immersion into the local food scene in Europe. Who knows? Maybe it will be you who will be dreaming of carciofo alla giudia next year.
Join hundreds of other food fan subscribers by signing up for the FREE A Taste for Travel newsletter. You'll receive one monthly update with travel tips, inspiration, discounts and special subscriber features direct to your in-box plus you can subscribe at any time. Your privacy is important to us and your email will never be shared.
Once you subscribe you'll receive an email with access to a special subscriber-only page where you'll find the Eating Italy Food Tours Discount Code exclusive for Subscribers to the A Taste for Travel blog. If for any reason, you need help subscribing, just contact us at info@atastefortravel.ca

Sign up for an Eating Italy Food Tour here:
Like this post? Pin it and Save it!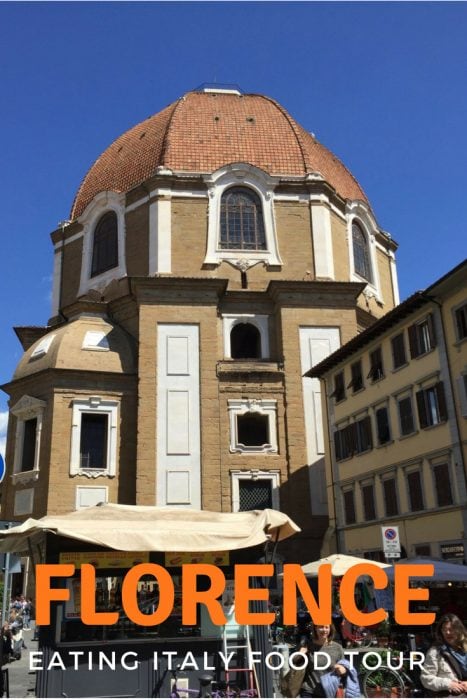 YOU MIGHT ALSO ENJOY 
Planning a trip to Europe this summer? Don't miss out on a great meal, amazing food walking tour or hands-on local cooking class. Check out these tasty posts and you'll be sure to catch all of the best local food tours and tasting experiences:
Eating Europe's Food Tours of London
3 Unforgettable Luxury Gold Experiences in Italy and Spain
Food, Fun and Fireworks at Las Fallas Festival in Valencia Spain
Ciragan Palace: A Top Luxury Hotel and Restaurant in Istanbul 
3 Mistakes You Don't Want to Make in Rome 
Doors, Drink and Design in Dublin
Eating Italy Walking Food Tours of Rome ( + Promo Code) 
A Food Adventure in the French Alps
Interested in reading more travel guides about what to eat in Italy? Read my story about Insight Vacations Luxury Gold's Ultimate Italy tour (featuring plenty of artichokes) in the Spring 2017 issue of Taste & Travel International.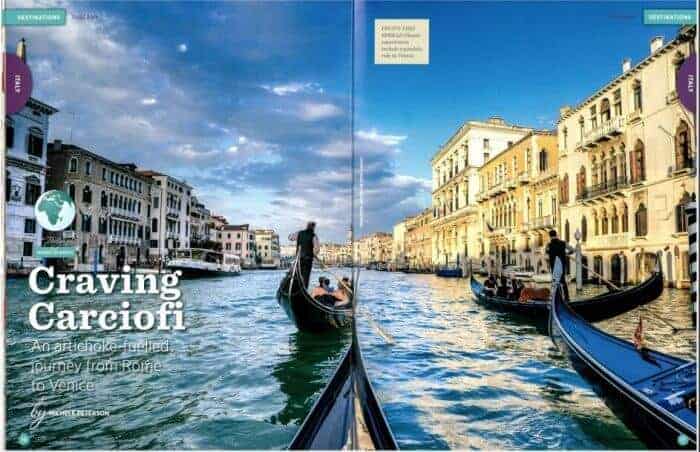 Michele Peterson
Dividing her time between Toronto, Mexico and Guatemala (or the nearest tropical beach), Michele Peterson is an award-winning writer, blogger, editor and publisher who specializes in travel, cuisine and luxury lifestyles.