We may earn income from links in this post. Please read this Disclosure for details.
Looking for the best London food tour? Although famous for its incredible galleries, architecture and museums, London's cuisine is equally fascinating and diverse.
From its popular pub fare, classic British gins and fragrant curries, there are so many fantastic food and drink options, it's tough to squeeze them all into one vacation.
That's where a food tasting tour comes in. There's no better way to experience a range of tastes in a short period of time than on a walking food tour.
Here are our top picks for the best food tours in London. To make them even more irresistible, we've even got a special 15% discount on all Eating London tours for you to use.
1. Afternoon Tea Double Decker Bus Tour of London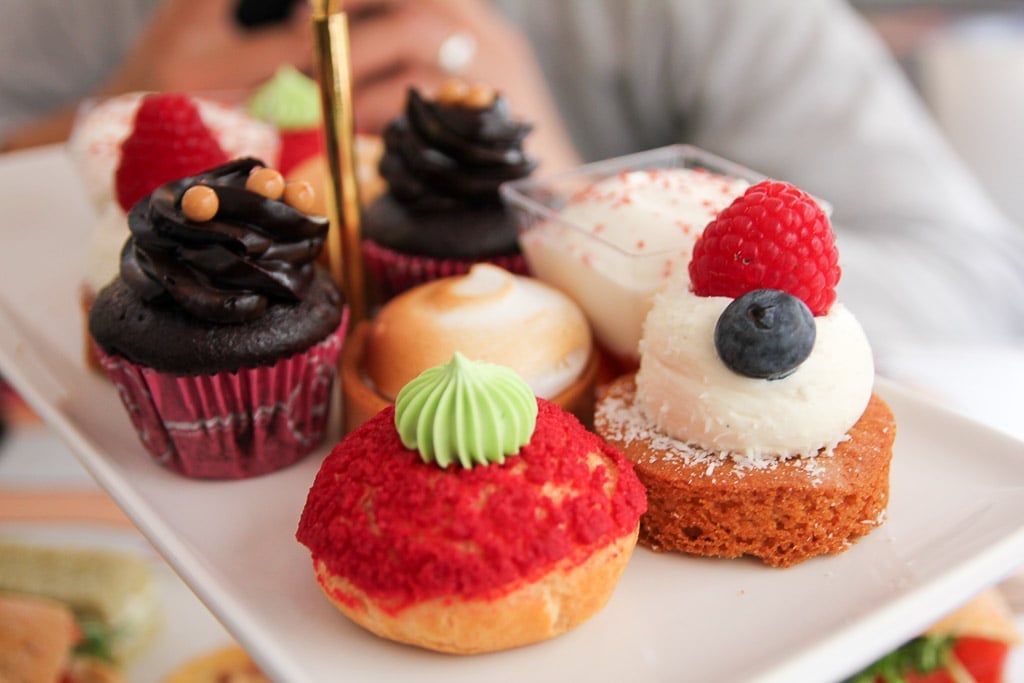 One of the best ways to explore London is on an afternoon tea bus tour. It's a specialized tour that lets you indulge in afternoon tea while seeing the highlights of London!
This food tour of London picks you up from either Trafalgar Square or Victoria Coach Station and shows you the highlights of London in about 1.5 hours.
The tour hits up the major sights like Big Ben, the London Eye, Buckingham Palace, Notting Hill and many other beautiful places in London.
The real highlight of this tasting tour is, of course, the food! You get to enjoy everything that a classic afternoon tea includes which means you get an assortment of sweet desserts and savory finger sandwiches.
No afternoon tea would be complete without scones and jams which this tea also comes with. You get your pick of tea (my vote's for the classic Earl Grey!) in addition to juice. As a bonus, you also get to take home your tea cup!
The tour's great if you're short on time because you get to see so many classic London highlights while enjoying a truly British food experience. It's quite a unique twist on the standard afternoon tea.
Liliane Fawzy, My Toronto, My World
2. The London Cheese Crawl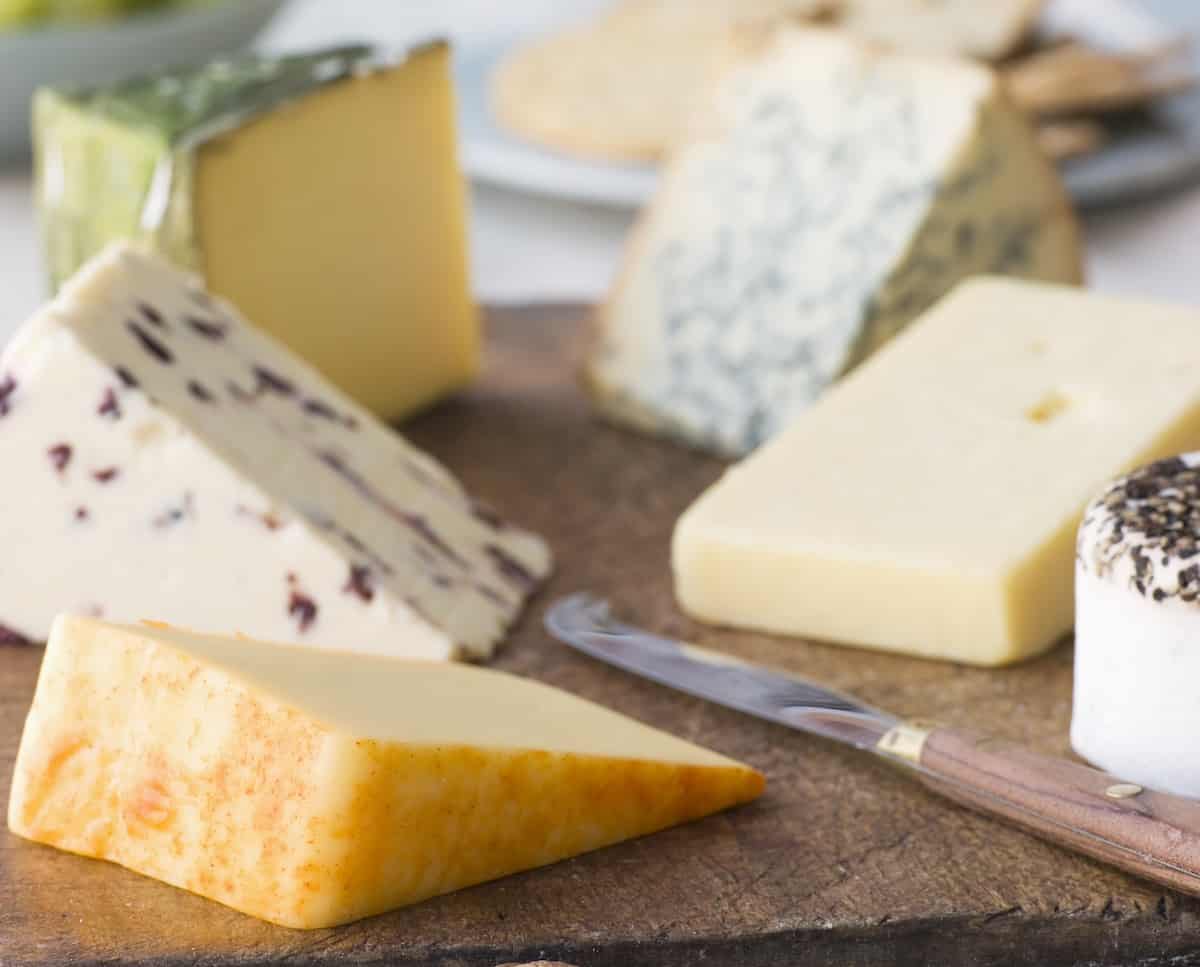 If you love cheese, this London Cheese Crawl tour is for you! On this London food tour, you meet at the renowned Fortnum & Mason Department Store in Mayfair where a deliciously-crafted Stilton has been served to the public for more than 300 years. In fact, this cheese is so good that even royalty has been dining on it for centuries!
While on this walking food tour of London, you'll learn about the history of cheese, sample different types from hard cheeses like Cheddar to semi-soft Brie and stop at various places including a traditional cheesemonger, an Italian deli in the Little Italy district and a dairy stocking dozens of British and Irish cheeses.
Pay attention because you'll be quizzed on your knowledge of cheese!
This delicious tour lasts about 2.5 hours and costs $27 per person.
3. East End London Food Tour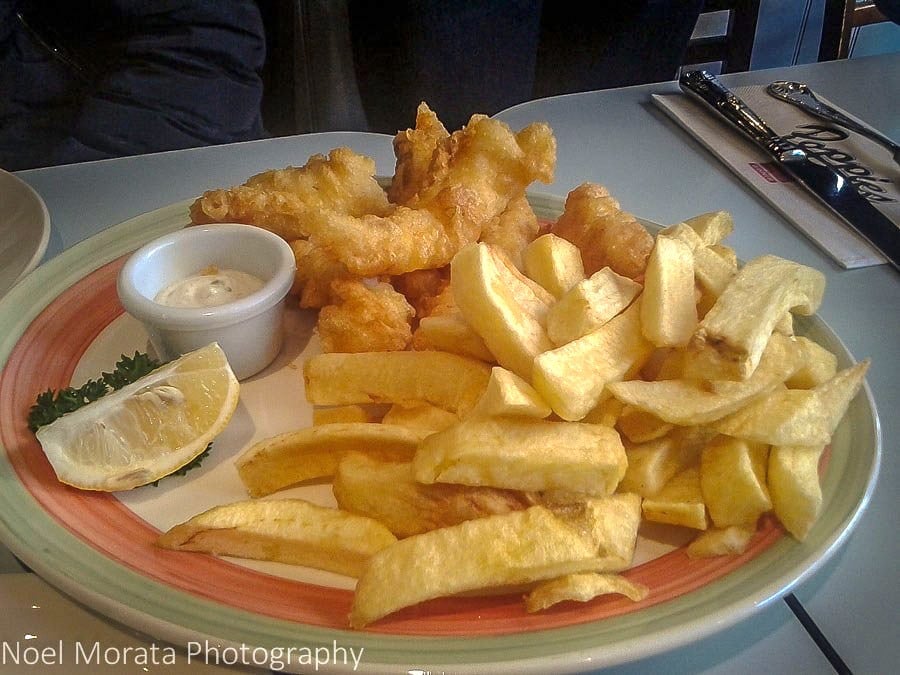 The best food tour I've ever taken was the one I took in London — the East East London Food Tour with Eating Europe. This is a food tour of a local neighbourhood filled with international foods of mostly Indian and other ethnic groups.
The diversity of this neighbourhood's cuisine has also expanded to include food courts, food markets (taking a walk around these famous food emporiums also happens to be one of the best free things to do in London) and various pop-up food focused venues that draws people from all over London to visit the East End.
This East End London Tour mixes a bit of traditional fare from pubs, local restaurants and food courts with specialty food shops, markets and a really cool traditional café where they serve some amazing bread pudding with a delicious mocha. There was also a stop at what's widely proclaimed as London's best chippy shop.
You definitely should book a tour with Eating Europe and their East End London food tour.
Noel Morata, Travel Photo Discovery
4. Ice Cream Tour of London
This short, but sweet, walking tour is one of the best London food tours for ice-cream lovers who want to sample the best of the city but don't have much time. The duration of this tour is just 2.5 hours yet you still get to enjoy stops at five of London's best gelaterias and 20 delicious ice-cream tastings.
One of the newest tours offered by Chocolate Ecstasy Tours, pros in chocolate-themed tours of London, this tour of icy goodness is led by a knowledgeable guide.
So, not only will you sample a range of awesome flavours but you'll be immersed in the history of Soho & Covent Garden as you make your way between tasting stops.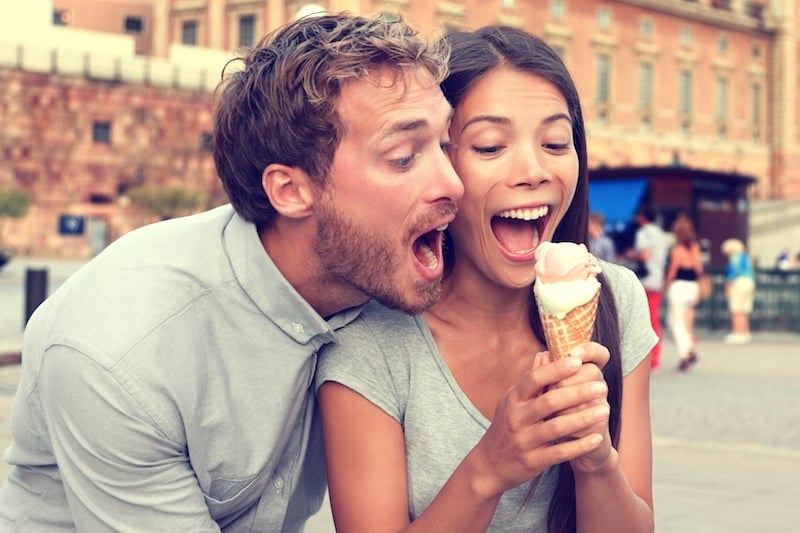 Don't know the difference between gelato and sorbet? You'll be a pro by the end of this tasty stroll. The motto at Chocolate Ecstasy Tours is "Why settle for one ice cream flavour when you can try at least 20?"
This means that, in addition to swoon-worthy classics like indulgent chocolate and fresh strawberry, you'll have an opportunity to discover a rainbow of new taste sensations.
Basil, chile pepper, cheddar cheese and more…there's no limit to the variations of flavours of these chilled sensations.
At just £44, this family-friendly London food tour also happens to be one of the best bargains on the planet so it's a great option if you're looking to save money on your trip to London.
This ice cream tour of London is also a good food tour to take with kids. If you're staying in one of the hotels near Harry Potter Studios, you can easily hop on this tour and make it a perfect day of family fun.
5. A Secret Food Tour Around London Bridge
I love taking food tours all over the world. However, as I'm British I was intrigued to see what the food would be like on a British food tour in London!
On this walking tour of London we tasted some of my favourite home-grown dishes, starting at London's Borough Market. First on the list was a bacon and egg bap for 'breakfast', then we wandered around the market, sampling some of the seller's produce including cheese and tasty fudge.
Our next official stop was another British classic of Fish and Chips, then the meatiest sausage roll I've ever had. We left the market, stopping off at a pub to try some beer, cider and British cheese, washed down with some honey mead.
Strolling along the banks of the Thames towards Tower Bridge we enjoyed a sugary doughnut with a creamy filling and waddled to our last stop for a good old sticky toffee pudding and a cup of tea.
I loved the variety of foods we tried, and it was all delicious! Borough Market is a fabulous place, and this tour had just the right combination of market and restaurant stops.
By Claire Sturzaker, Tales of a Backpacker
6. Soho From Scratch Walking Tour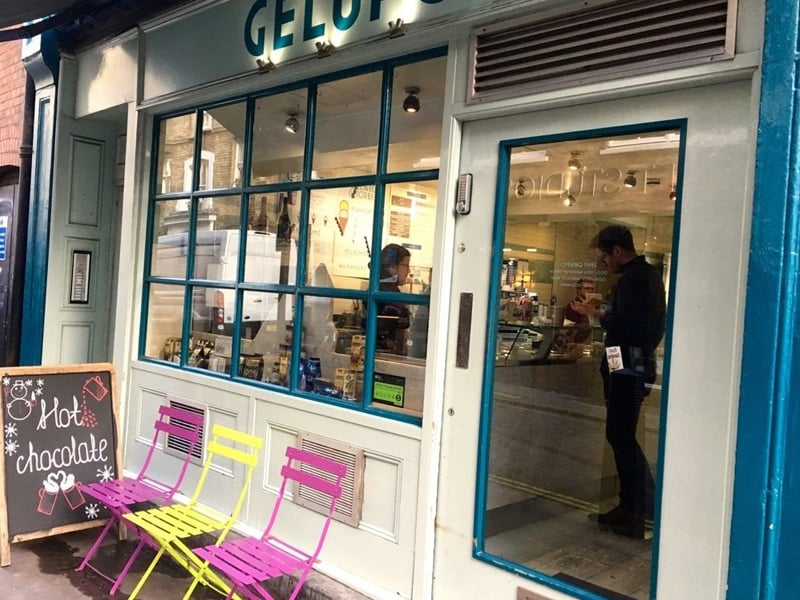 'Scratch' is an Antipodean chef who spends her time running supper clubs from her home and small group walking tours around some of the foodie parts of London. Soho, of course, is very much on her radar and I joined her for an informal tour of one of my own favourite parts of London.
One thing to remember if you do go on a walking tour of Soho is that this really isn't the place to find much in the way of British cuisine. It's home to both the Italian and Chinese communities of London – and has been for over fifty years. More recently, it's diversified still further and you'll now find everything from amazing Vietnamese food to Levantine and Indian restaurants.
Insider tip: If you're interested in trying Indian food that's so authentic you'll think you're in Mumbai, make a stop at Dishroom, one of the top spots for brunch in London.
Chef Michelle, otherwise known as Scratch, will take you to her own favourites for samples. It's a fast-moving district so nothing will be quite the same from one tour to another, but I hope you get to try at least some of my own favourites from the tour like Cay Tre (Vietnamese) and Leggero (which was known as La Polenteria when we visited but is essentially the same gluten-free Italian restaurant).
Fiona Maclean, London-Unattached
7. The Twilight Food Tour of Soho with Eating London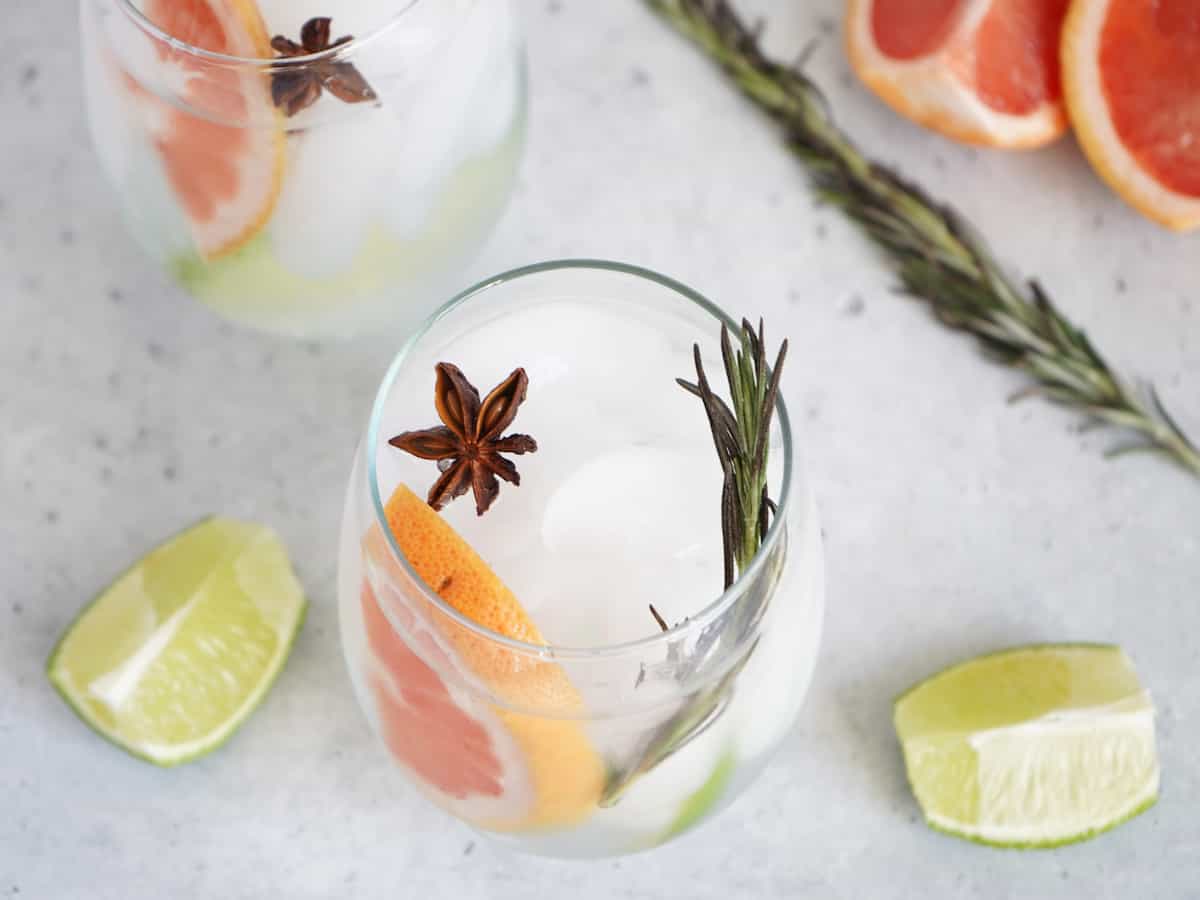 If you're looking for romantic things to do in London at night, the Twilight Food Tour of Soho by Eating London takes you to some of the hottest spots in Soho.
With an introduction to the ever-changing history of Soho, you really feel like you get to know the area before plunging in to the bars, basements and former brothels of Central London!
This whistle-stop tour of Soho's best food joints gives you the chance to taste tacos, sip G & T cocktails, pick at pintxos and dine on dessert … all in one evening. You'll learn about the history of each dish, find out about its flavours and origins and perhaps most importantly get to try these scrumptious snacks!
The Eating London tour guide certainly knows a thing or two about the city's most delicious places to dine after dark and will take you to places you didn't even know existed.
This fun, food and drink-fuelled evening tour should definitely be part of your itinerary for a visit to London.
While you're unlikely to try some British classics like fish and chips or a slap-up roast dinner, even the most discerning foodie will be astounded by the quality of the bars and restaurants in this trendy part of town.
Hopefully by the end of the tour you'll have discovered some new-found favourites so you can impress your friends with your Soho knowledge next time you're in London! This is a particularly good tour to do on a solo trip to London if you're looking for things to do at night.
Chrysoula Manika, Travel Passionate
8. Cupcake and Macaron Tour of London
Thinks macarons and the first city that probably comes to mind is Paris. But the city of London happens to have its own fair share of these melt-in-your-mouth sweets.
You'll discover the best of the best macarons on the Cupcake and Macaron Tour of London, a 2.5 hour culinary romp through the pretty patisseries of Mayfair, Soho and Covent Garden.
The six delicious stops include the French patisserie Ladurée, Michelin-starred dim sum house Yauatcha and some of London's most prestigious grocers …. so be prepared for some serious dessert indulgences.
But it's not all about the cupcakes. You'll soak up plenty of history and sightseeing along the way, as this food tour is led by a qualified guide.
Another of the appealing features about this London food tour is that if you can't eat everything offered, they'll pack it up for you to take away. Cost for this tour (and the leftovers) is just £40 (around $55 USD) per person. How sweet is that?
Michele Peterson, A Taste for Travel
9. The Shoreditch Food Tour with Alternative London
Not all food tours involve solely food tastings but when you embark on the Shoreditch Food Tour with Alternative London, that's a big part of the experience.
However, you'll also learn about the history of the Shoreditch district, what it was like in the 1700s and how it came to be the vibrant place it is today.
During the tour, you'll sample a variety of traditional local dishes but you'll also sample international cuisine, such as Indian, Jewish, Asian and Ghanaian.
Learn about the district's immigration history and the colourful street art that adorns many of the area's buildings.
Snack on a baked salt-beef bagel, visit a Ghanaian Cocoa Truffle Shop, browse a street market and kick back in a historic pub.
End the tour with a decadent dessert washed down with a cup of English tea. You'll wrap up this tasty tour in about three hours.
10. The Secret London Pub Tour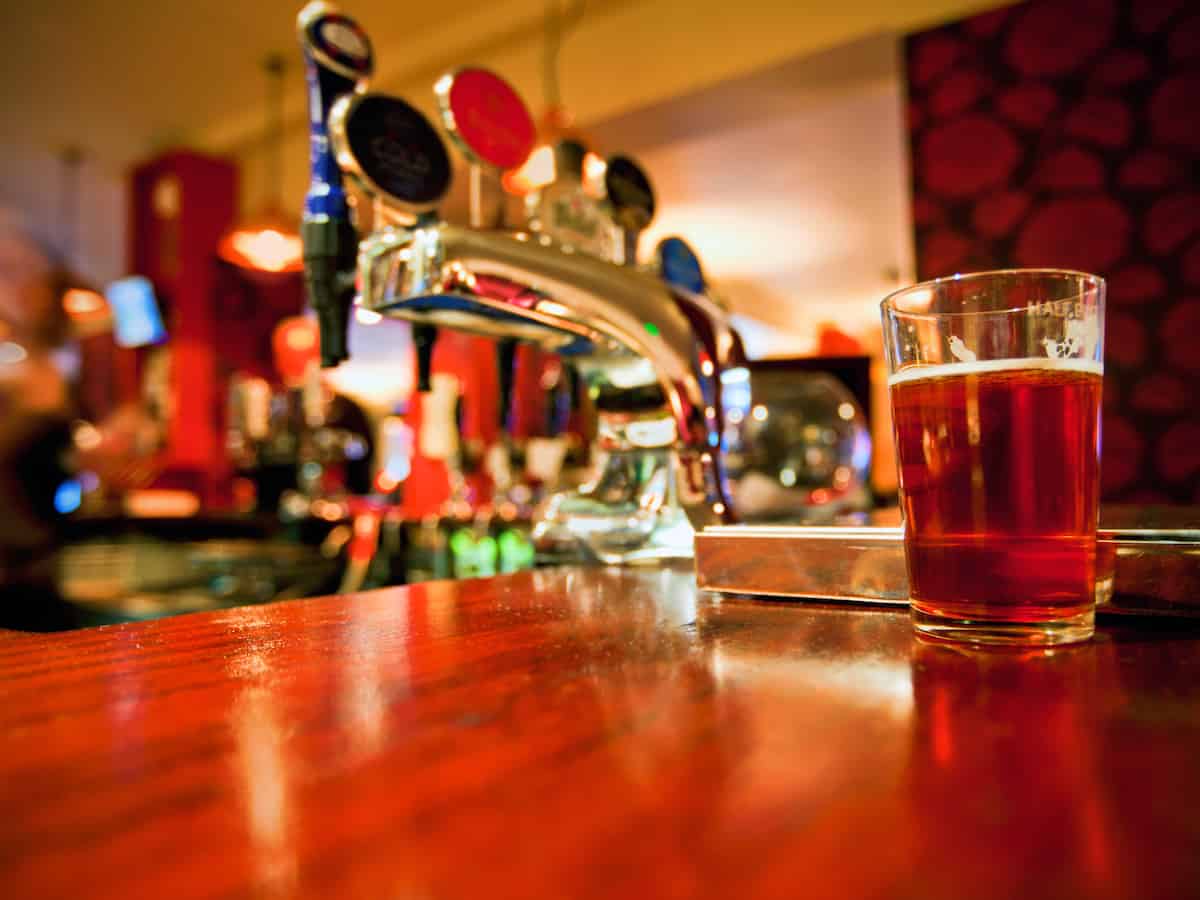 The Secret London Pub Tour isn't an ordinary pub tour. It's quirky, it's bizarre, it's fun and it's unforgettable. You'll get some fascinating history lessons too but the main draw is the pubs themselves.
From the Temple Underground Station, you'll make your way along cobblestone streets and narrow alleyways, stopping at some of the most notable pubs in the city and sampling local craft beer at each one.
During this three hour tour, you'll get a taste of traditional English pub culture, see historic buildings and learn all about the production of local brews and the history of traditional Real Ale.
In between pints, you'll meet a variety of characters including Knights Templar, activists, Freemasons and even a cat donning traditional attire.
Other Amazing London Food Tours and Experiences
The Sunday Market Kitchen at Cucina Caldesi
The Sunday Market Kitchen is more than a food tour. It's also a cooking class! Situated in the Marylebone district, the Marylebone Farmers Market is where this interactive tour begins.
This is where you'll shop for the top-quality, fresh ingredients you'll need for the next part of the tour.
Back at the Cucina Caldesi, which is an Italian culinary school, you and the other tour participants come together to create a delicious Italian Sunday brunch under the supervision of a professional chef.
It's amazing what you can create out of simple ingredients once you know what you're doing! Of course, you'll get to dine on your creation and complement it with a glass of wine.
The dish you create depends on the season but some examples include Genovese pesto, baked sea bream
with crispy potatoes and tomatoes and apple streusel tart.
How to Save on Your London Food Tour – Exclusive Eating London Discount Code
Eating Europe has generously offered a 15% Eating Europe Food Tours Discount Code for subscribers to A Taste for Travel. You can use it on any of the Eating London Tours or any Eating Europe tours available in Rome, Florence, Prague, Paris and Amsterdam.
Join hundreds of other food fans and sign up for the FREE A Taste for Travel newsletter! You can subscribe at any time. Your privacy is important to us and your email will never be shared.
Exclusive 15% Discount Code: tastefortravel
Click to book and use the promo code. If you need help subscribing or using the Promo Code, just contact us at info@atastefortravel.ca
Eating London – Soho Food & Cocktail Tour
Eating London – East End Food Tour
London Old Docks – Historic Pubs, Food & Beer Tour – London Food Tours
Bricklane Flavours of India – Eating London Food Tour
The Brick Lane – Flavors of India and Beyond is a guided walk focusing on Indian cuisine. Did you know there are 10,000 "curry houses" across the UK? Or that London actually has the best curry outside of Asia?
In this 2.5 hour culinary journey through London's exciting Brick Lane neighbourhood, featuring nine tastings, participants will indulge in the many different flavours of "Banglatown" while exploring the dynamic art scene of this unique South Asian neighbourhood.
While exploring London, check out this list of the Best Views in London – 13 Sky-High Spots
Save to Pinterest!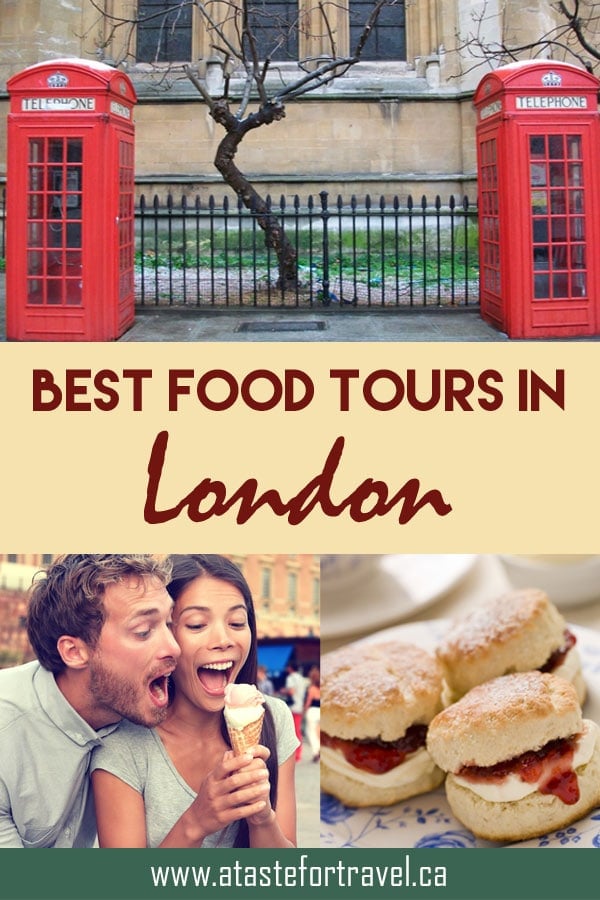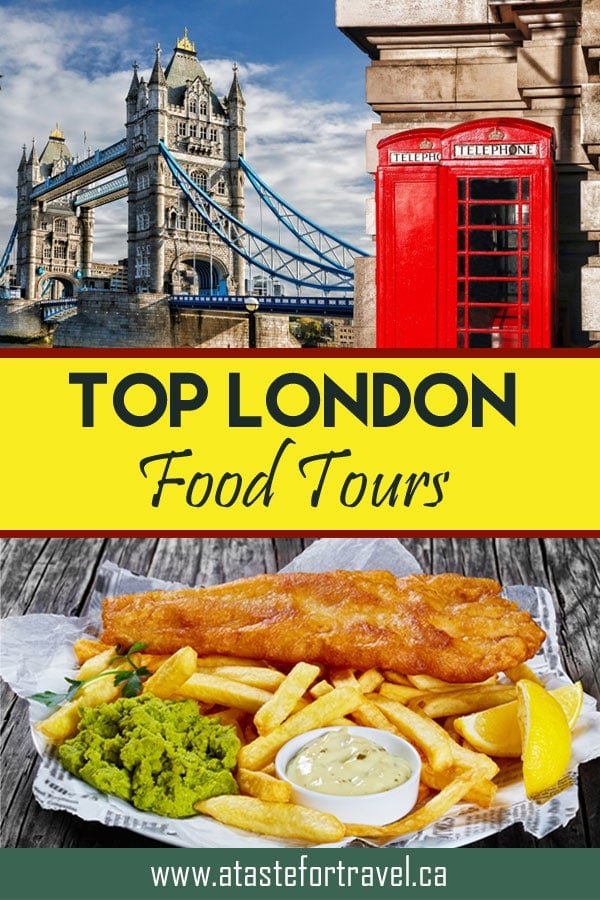 Dividing her time between Canada, Guatemala and Mexico (or the nearest tropical beach), Michele Peterson is the founder of A Taste for Travel. Her award-winning travel and food writing has appeared in Lonely Planet's cookbook Mexico: From the Source, National Geographic Traveler, Fodor's and 100+ other publications.
Read more about Michele Peterson.