We may earn income from links in this post. Please read this Disclosure for details.
Wondering about the best traditional Irish food in Dublin? You won't be disappointed with our choice of the top 10 Irish foods to try on a visit to Ireland's fascinating capital city.
While Dublin is quickly becoming a top foodie destination on the international scene with many modern restaurants putting twists on familiar old favourites, there are still many pubs and restaurants where typical Irish dishes haven't changed much in generations.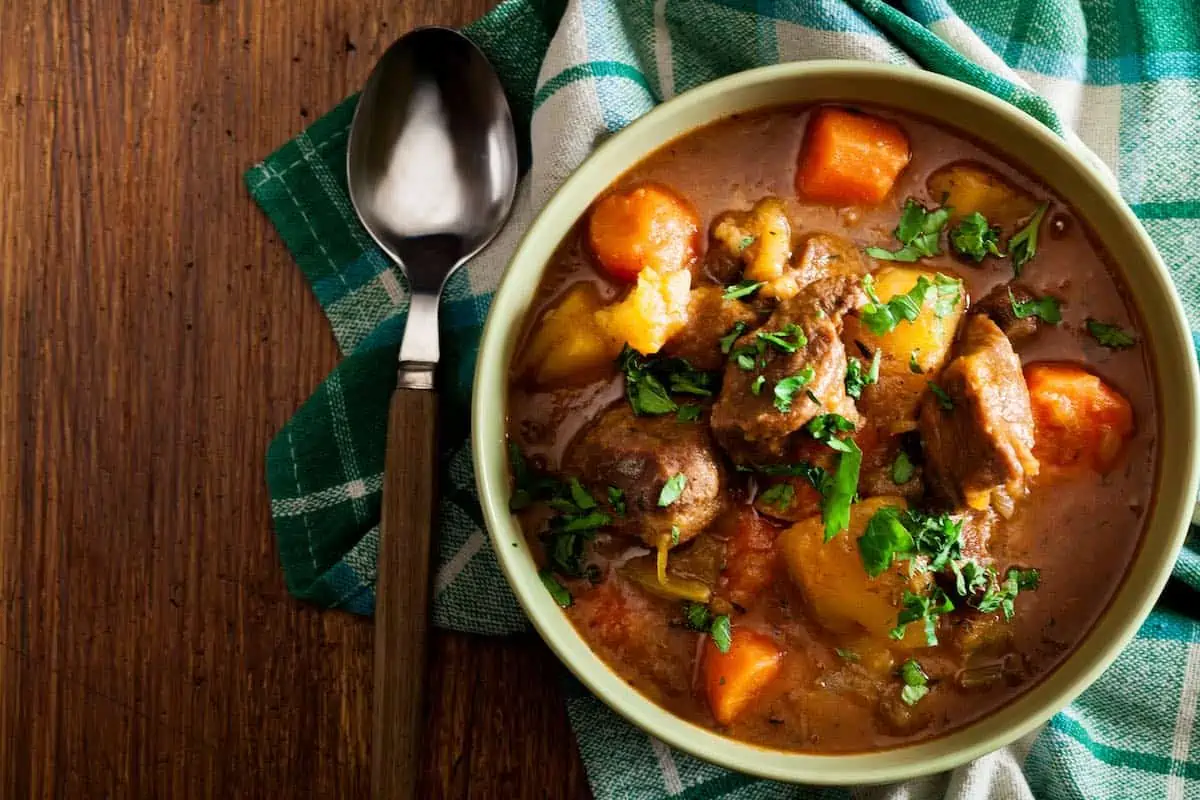 During my first visit to Ireland — on Insight Vacations' Irish Elegance Luxury Gold escorted tour — I soaked up the design, historic architecture and regional cuisine at its castle hotels, cozy pubs and eateries from Dublin to Galway.
Since then, each time I've returned I've spent time exploring Ireland's food scene, meeting the people behind the dishes and learning about Irish culture, ingredients and history through their stories.
Here are my top picks for the best Dublin food and drink to add to your must-try list:

1. Boxty
Be sure to stop by Gallagher's Boxty House, in the heart of Temple Bar. Here, the traditional Irish potato pancake has been elevated to a high art and comes stuffed with a variety of tantalizing flavours.
The top dish is the Gaelic Boxty, a light pancake filled with tender beef medallions in a mushroom cream sauce delicately spiked with whiskey.
2. Galway Oysters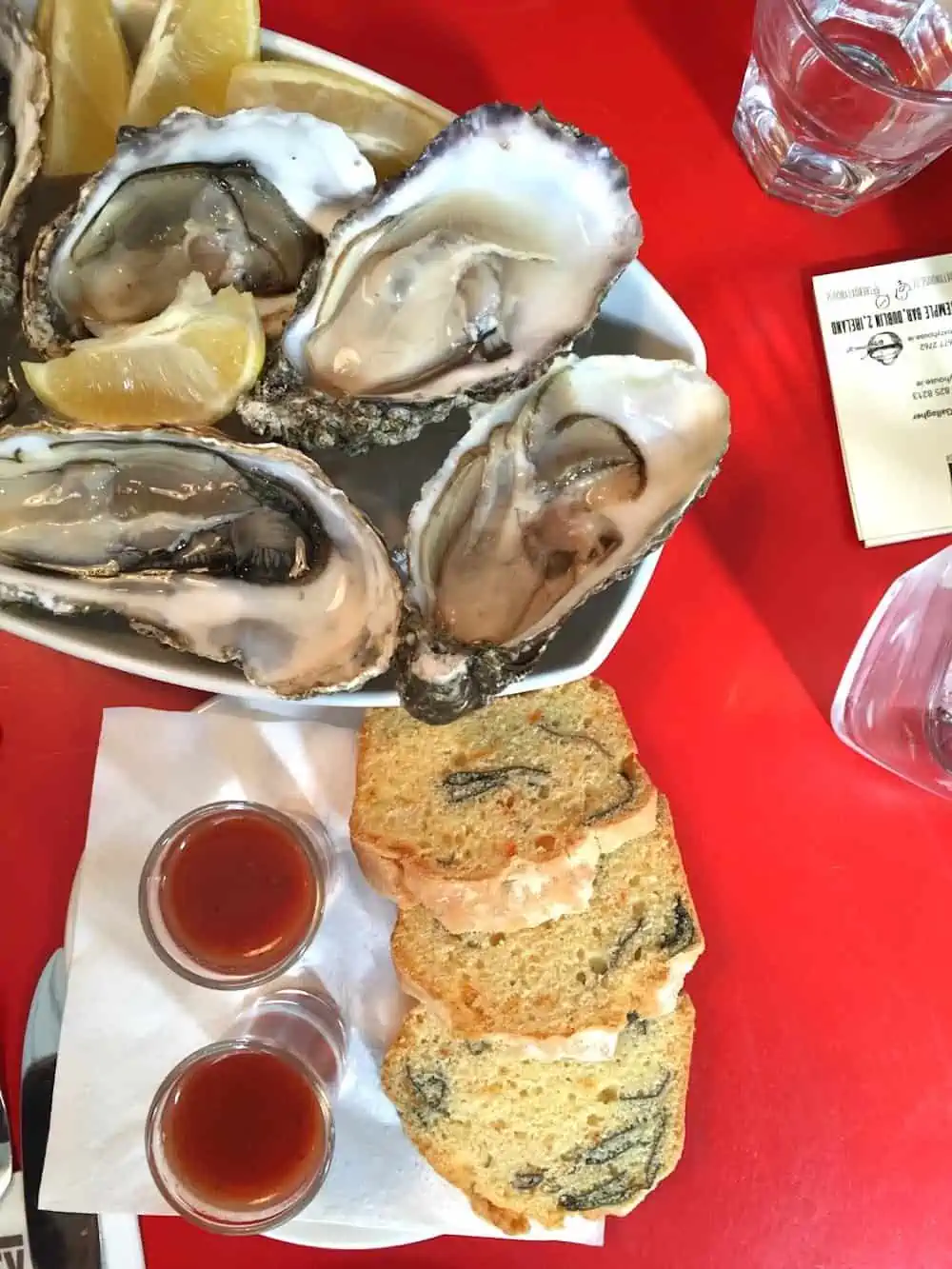 Gallagher's Boxty House is also a top spot to order a platter of wild harvested Galway oysters (the largest and freshest oysters I've ever seen) and a shot of Redbreast whiskey.
Any jet lag is guaranteed gone after a shot of this smoky Irish whisky.
Insider's Tip: To sample the exclusive native "flat" oysters of Galway, time your visit to Ireland to attend the Galway International Oyster & Seafood Festival. Founded in 1954, it's held every September in Galway.
3. Irish Guinness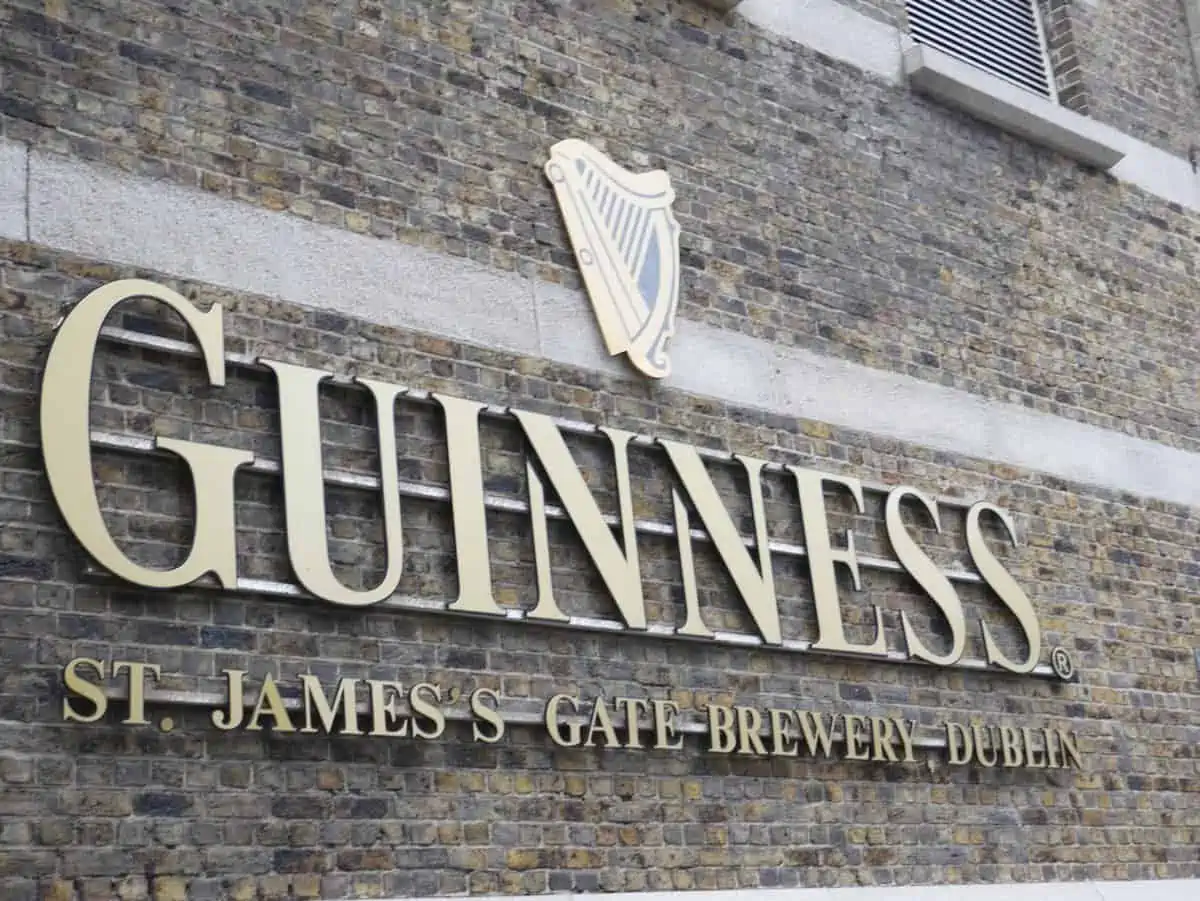 You could spend a lifetime exploring "the beauty of the Guinness" in Ireland. But a top place to begin your explorations is at the Guinness Storehouse attraction in Dublin.
Considered part museum, part tourist attraction and part brewery tour, it features seven floors that tell the story of Guinness through the centuries.
During your tour you can enjoy a tutoured tasting and learn how Guinness stout is made. The brewing process has remained unchanged for centuries but the recipe has been modernized as it no longer uses isinglass (a gelatin made from fish bladders) for clarifying its brew.
This makes Guinness a good stop on any vegan itinerary of Dublin.
Enthusiasts can even sign up to master the perfect pour at the Guinness Academy. It's not as easy as you might think! Wrap up the Guinness Storehouse experience by soaking up the panoramic city views from the Gravity Bar on the rooftop.
It's also worth adding a guided tour of the nearby Jameson Distillery while you're in the neighbourhood. That way you'll have sampled Ireland's two most famous drinks!
Later at dinner, continue your Dublin food experience by ordering a steaming bowl of hearty Irish Beef and Guinness Stew.
This rich and flavourful stew is a Dublin classic. Or, opt for some Beef and Guinness Pie, savoury meat and gravy tucked inside flaky pastry.
🌟 Fun Fact: Ashford Castle, one of Ireland's most beautiful castle hotels, is a 13th century castle that was rebuilt in a Gothic-Revival style in the 18th century by the Guinness Family.
Check prices and availability of a Guinness Storehouse and Jameson Distillery Tour (with Skip-the-Line access) on Viator.com.
4. Carvery at a Dublin Pub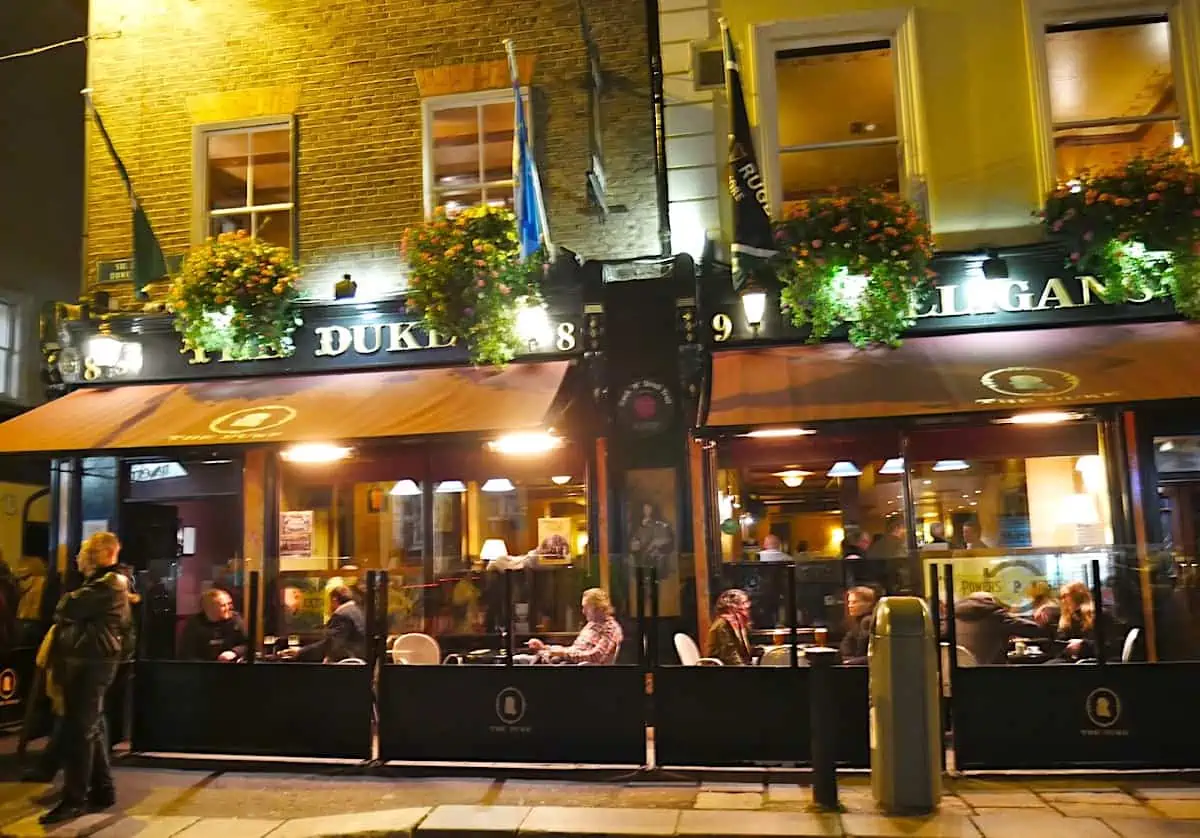 Dublin's pubs also offer music, more drink and plenty of traditional cuisine such as carvery (huge tables laden with platters of carved ham, beef and lamb) and crispy battered fish and chips.
One of the top things to do in Dublin is visit Temple Bar pub area. Sure, it's touristy but you don't want to skip this famous landmark area completely. It happens to be home to incredible street art offering a glimpse into contemporary Dublin style and culture.
A top experience is the 2.5 hour Dublin Literary Pub Crawl that begins at The Duke and is an ale-fuelled and entertaining introduction to the city's pub scene and literary heritage featuring readings of Wilde, Yeats and Joyce.
Along the route, be sure to sample a Smithwick's, the number one Irish ale — it's been brewed since 1710. Enjoy it with a bowl of Dublin Coddle, a brothy stew made of sausages, bacon, onion, and potato.
If you're planning a trip to Ireland, it's definitely worth noting local practices about tipping and pub culture before you arrive. Tipping is generally lower in Ireland than in Canada or the United States.
RELATED: 15 Things You Don't Want to Do in Dublin
5. Irish Stew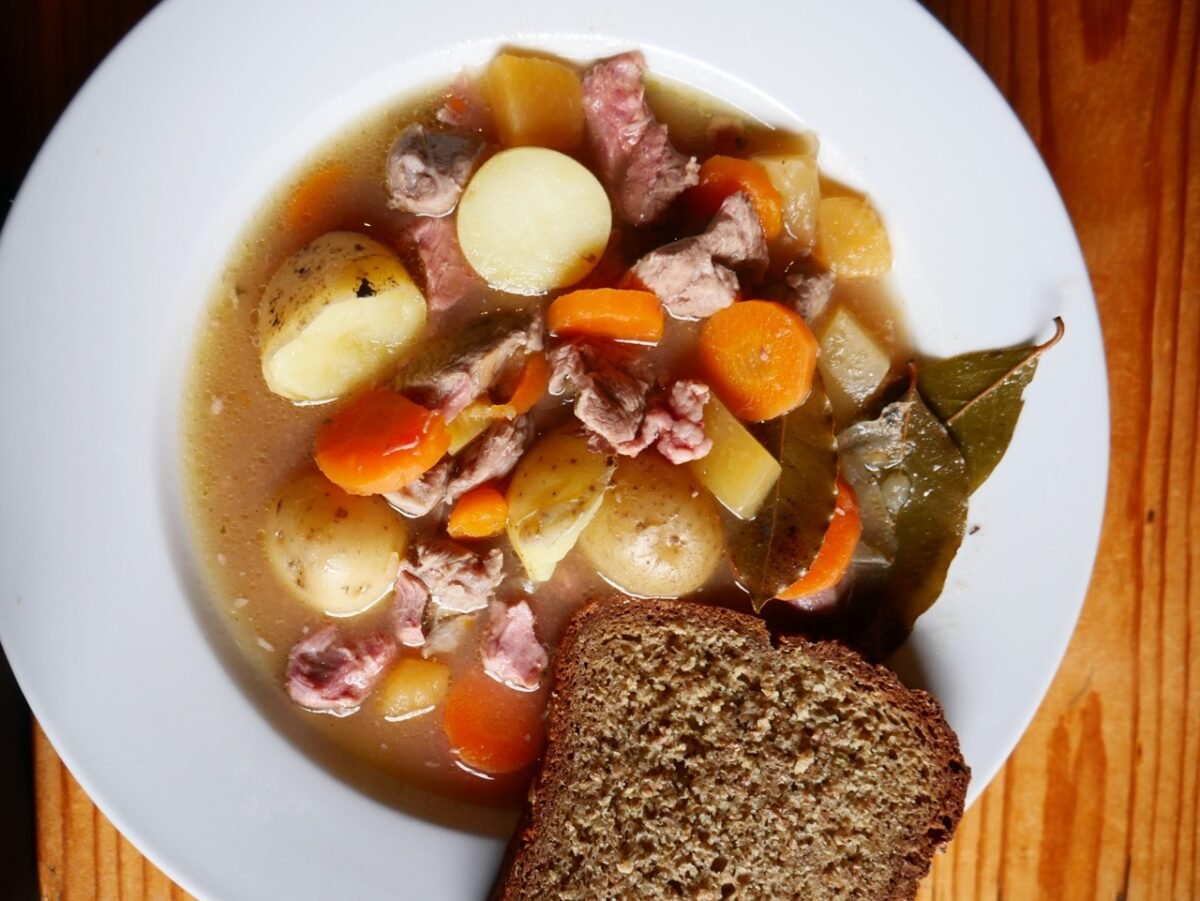 Unlike traditional beef stew, Irish stew is made with mutton or lamb. This quintessential Irish comfort food only has a few other ingredients including onions, potatoes and sometimes other root vegetables.
Despite its simplicity, this hearty dish — which also happens to be the national dish of Ireland — is very tasty! Irish stew is usually served alone or with a side such as mashed potatoes, suet dumplings, broccoli, or salad.
To Try It: This dish is served in many of Dublin's restaurants, but we think O'Neill's Pub and Kitchen serves one of the best Irish stews around! This historic eatery also features a wide range of other traditional Irish specialties.
You can also enjoy a taste for Irish Stew during one of the tasty stops on the 3-hour Delicious Dublin Food Tour. This small-group walking tour city's features several Dublin eateries with samples of chocolate, cheese and heartier local bites along the way.
Check prices and availability of the Delicious Dublin Food Tour on Viator.com.
6. Colcannon
Many traditional Irish recipes call for potatoes as the main ingredient including Colcannon, which also includes scallions, cream, butter and greens such as kale or cabbage. In Ireland, colcannon is usually served alongside ham or bacon.
Traditionally served on Halloween and other festive days throughout the year, the recipe has much folklore attached to it, particularly when it comes to predicting future events.
To Try It: At Oliver St. John Gogarty in the Temple Bar district in Dublin, you can sit down to an entire meal of Colcannon or enjoy it as a side to one of the other delicious dishes served at the restaurant.
🌟 Insider's Tip: Oliver St. John Gogarty also happens to be on the Musical Pub Crawl of Dublin, a fun-filled romp through Dublin's famous pubs known for their live music.
7. Soda Bread
Another famous traditional Irish food in Dublin is soda bread. This traditional Irish bread is known as "quick bread" due to it being easier and quicker to make than yeast bread.
Its ingredients are fairly simple. A traditional recipe for Irish soda bread typically includes flour, buttermilk and baking soda which is used rather than yeast. Some people also add other ingredients such as raisins and nuts.
The texture is dense with a firm crust and the taste is mildly sour. Of course, there are modern and regional variations to the bread. Traditionally, it's served warm and topped with butter or jam.
To Try It: You can't really go wrong with any bakery in Dublin. But our vote for the best places to try soda bread in Dublin include one of The Bakehouse Cafes and The Old Storehouse Bar & Restaurant, where freshly baked spelt soda bread is served with their delicious seafood chowders and soups.
8. Smoked Mackerel
Much like the sardines of Portugal and Spain, mackerel is one of the healthiest, tastiest, cheapest and most accessible fish on the market. In Ireland, it's best enjoyed smoked!
Curing and hot smoking are the main techniques used in making smoked mackerel. Because the fish tends to spoil quickly, you know you'll always receive a fresh serving when it's smoked.
The texture is slightly dry with a sweet, but smoky flavour.
To Try It: Head to The Vintage Kitchen where you'll find a wide range of fresh, traditional Irish dishes including smoked mackerel.
9. Barmbrack
Barmbrack is another type of quick bread traditionally associated with Ireland and Halloween. It's also a yeast bread that is made with dried fruit that has been saturated with tea or whiskey.
The most unique thing about this recipe is there are various trinkets, such as rings, hidden in the dough and the person who finds one of these trinkets will receive good fortune.
Shaped in flat rounds, this sweetbread is best served toasted and topped with butter. Barmbrack is widely available throughout Dublin.
But some of the best bread is found at The Butler's Pantry, The Firehouse Bakery & Cafe and Hansel & Gretel Bakery.
Insider's Tip: You can even learn how to make artisanal Irish breads at the Firehouse Bread School overlooking their bakery in Wicklow.
A fun way to do some Dublin sightseeing and enjoy some Irish food along the way is during an Afternoon Tea Bus Tour. This unique experience includes a sumptuous Afternoon Tea while riding in a vintage double-decker bus. You'll nosh on traditional Irish sweets and desserts while seeing landmarks such as St. Patrick's Cathedral, Christchurch, Wood Quay, O'Connell Street, Trinity College and more.
Check prices and availability of an Afternoon Tea Bus Tour on Viator.com.
10. Seafood Chowder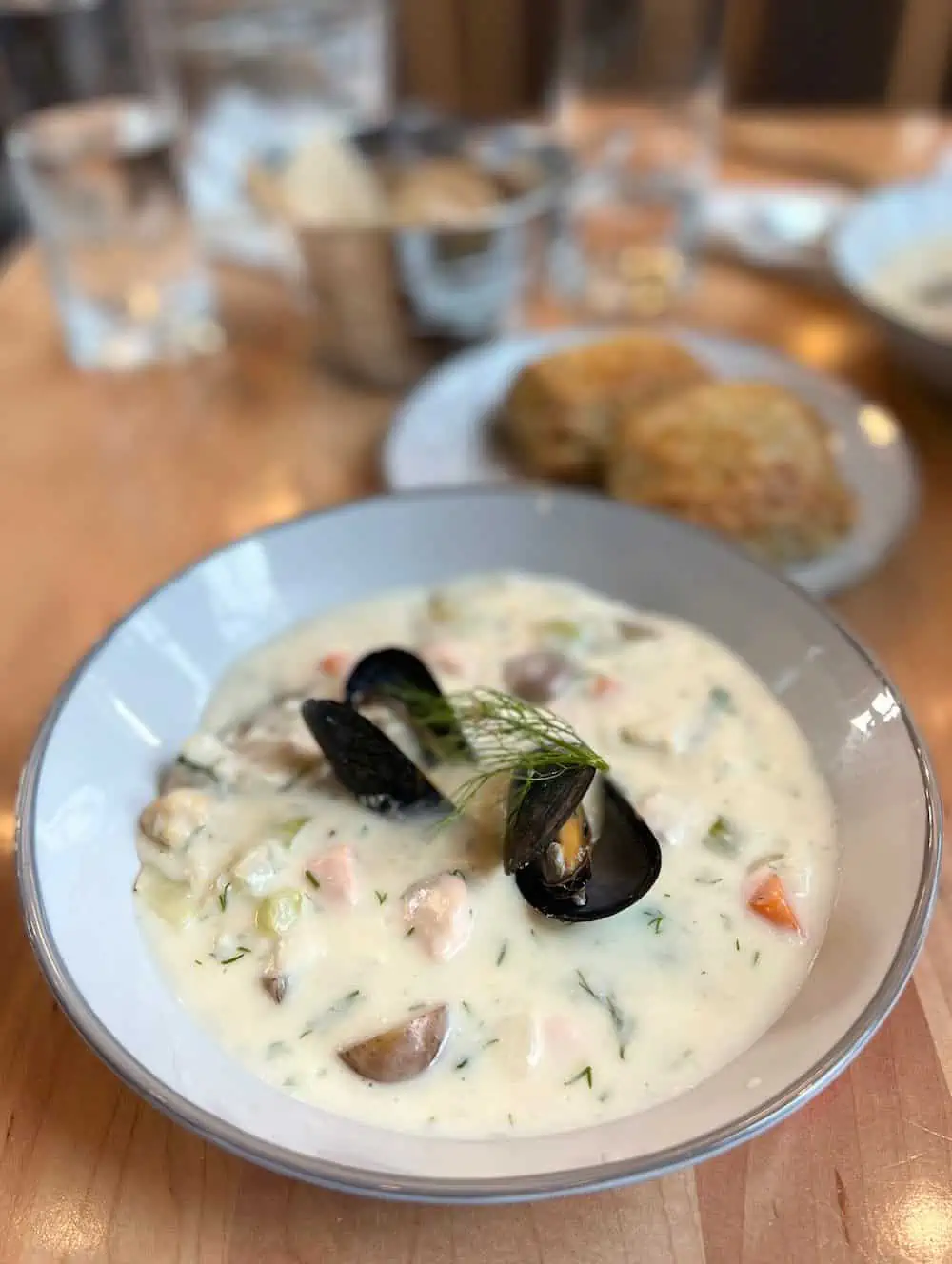 While seafood chowder is a popular dish around the world, nothing beats an Irish seafood chowder! The difference between a typical chowder and an Irish one is that in Ireland, both fresh and smoked fish are used.
Other ingredients, such as bacon, potatoes, celery, peppers, cream, butter and various spices are also included. Traditional seafood chowder in Ireland is rich, thick and full of huge chunks of fish and veggies.
To Try This Dish: At Johnnie Fox's Pub outside Dublin you'll find a variety of seafood dishes including fresh seafood chowder. You'll need transportation to get to this pub but it's worth it for the live music and its famous Hooley Show of traditional Irish dancing.
Begin Your Day with an Irish Breakfast
Another memorable Dublin food experience is to begin your day with a full Irish Breakfast. Most top hotels in Ireland will include this substantial meal as part of your stay.
It generally includes all or some of the following:
fried egg,
bacon and/or sausage,
baked beans,
drisheen, a black or white pudding made with sheep blood and seasoning,
a potato such as bubble and squeek,
boxty ( Irish potato pancake),
toast made of Irish soda bread and served with jam or marmalade,
mushrooms,
grilled tomato,
strong Irish tea.
An Irish breakfast is very similar to English and Scottish breakfasts. But the inclusion of boxty, drisheen and bubble and squeak differentiate it as uniquely Irish.
Dreamy Doors in Dublin

When it comes to strolling the streets and soaking up history, Ireland one of the best summer destinations to visit in Europe.
While eating your way through Dublin's restaurants and pubs on your quest to sample traditional Irish food, you'll be sure to gather some design inspiration.
This city happens to be home to one of the world's best-preserved stretches of Georgian architecture.
Built during the 18th century during a period of prosperity, the Irish gentry built elegant Georgian terraces (in North America we call them townhouses) built around handsome squares and parks.
While a few of these stately Georgian buildings disappeared during the 1960s thanks to "modernization" efforts, enough of these beauties remain to create an inspiring stroll.
Take a close look on your walk. Dublin doors feature bright spots of colour, beautiful fanlights and impressive door knockers.
They're works of art and on par with other cities in the world, such as San Miguel de Allende, Mexico, Venice and Alesund, Norway that are famous for their architecture and doors.
Where is the best spot to see the best of Dublin's doors? Begin your walk near Merrion Square, the gracious slice of greenery created by John Ensor in 1762.
Exploring Outside Dublin

Even more inspiration-worthy design and cuisine awaits outside Dublin. Our Insight Vacations Luxury Gold escorted motor coach tour was a wonderful way to experience Ireland's countryside and its pubs without the worry of driving.
It took us in style from Dublin to Kilkenny to Killarney around the Dingle Peninsula to Limerick and Galway and back to Dublin.
We travelled in comfort (in a modern limo-style coach decked out with WiFi, reclining seats and plenty of legroom), stayed in inspiring hotels and dined in unique, specially-selected restaurants, pubs and eateries.
We also enjoyed Signature Experiences we wouldn't have been able to dream up on our own.

There was plenty of design and culinary inspiration including a leisurely scenic drive, luxury Signature experiences and locally-inspired dining.
We also enjoyed special impromptu treats such as flapjacks — a fruit filled oat cake– on the Wild Atlantic Way as well as dining in local pubs and restaurants. The prawns in Monk's Pub was a highlight.
If you don't take an escorted tour, then you'll need to rent a car to explore outside Dublin.
Check for the best car rental rates at Discovercars.com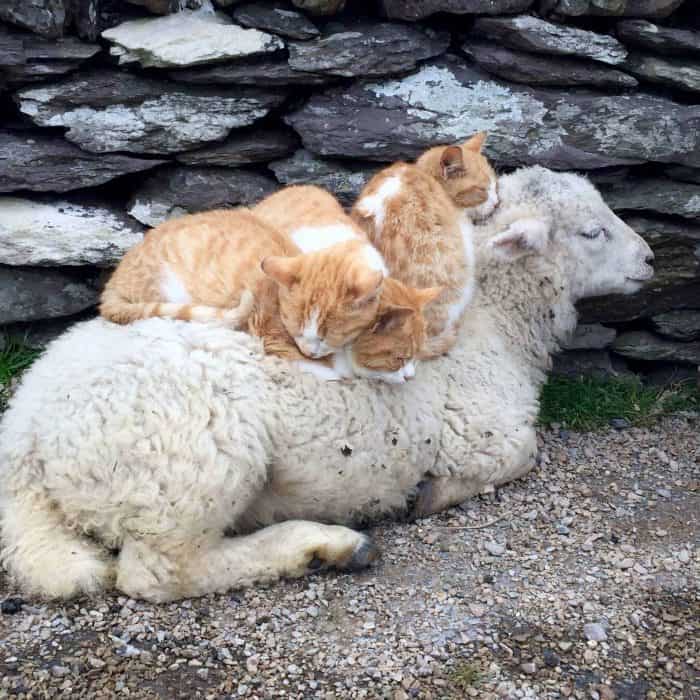 Best Luxury Boutique and Design Hotels in Ireland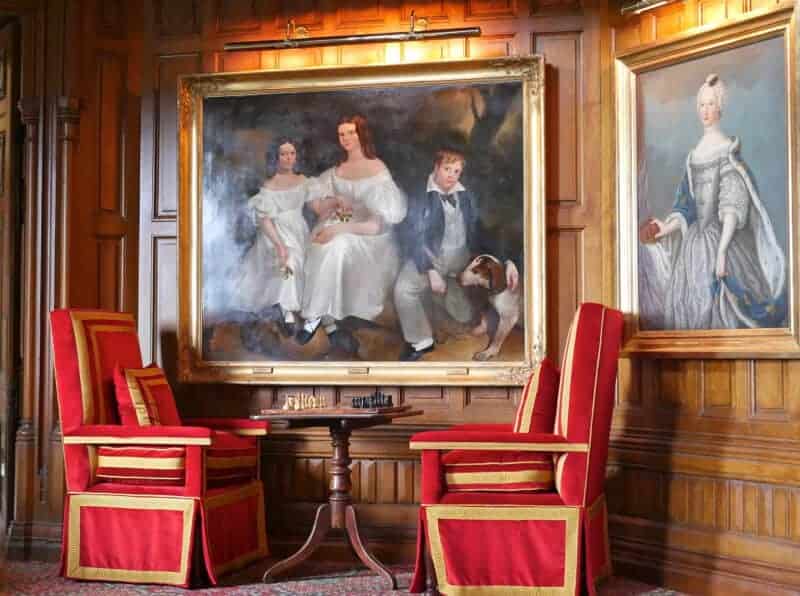 Check rates and availability at the best hotels in Dublin on Booking.com
The Dylan Hotel
This luxury boutique hotel is located in a posh Victorian neighbourhood just off Baggot Street. An added bonus of staying at the Dylan Hotel is that you'll pass lovely Georgian streetscapes each time you walk into town.
The Mayson Dublin
Boutique-sized Mayson Dublin is the perfect place to experience the Dublin Docklands neighbourhood. This revitalized stretch of land includes the north and south banks of the River Liffey which runs through Dublin.
Set within a restored former pub and warehouse, the Mayson Dublin celebrates the industrial heritage and architectural character of the Docklands area with its steel beam framework, exposed brick and original facade.
Ashford Castle
Add on a few extra days to visit the village of Cong in County Mayo on the Mayo-Galway border. This is where you can visit beautiful Ashford Castle.
The historic property recently underwent a massive refurbishment that involved the decor, artworks, landscaping and even its electrical and plumbing systems.
It reopened as a member of the luxurious Red Carnation Hotel Collection in early 2015. Ever since, it's been earning accolades as Europe's top hotel and is our pick of one of the best castle hotels in Ireland.
Breac.House
White Line Hotels, an elite collection of boutique hotels offers Breac.House, a modern retreat set facing the sea. It's located north of Dunfanaghy, Ireland, a small town known for its white sandy beaches.
Each of the properties boasts unique design characteristics, treasured furnishings, contemporary art work and well-crafted finishes. It's design that respects their setting, authentic character and architecture.
For more on Ireland, visit the official Tourism Ireland website.
More Amazing Experiences in Ireland And Britain
FAQs
What food is Dublin, Ireland famous for?
Dublin, Ireland is most famous for Dublin Coddle, a regional stew or thick soup typically made with slow-cooked leftover sausages, bacon and potatoes. But Dublin is also well known for traditional Irish dishes such as boxty, beef and Guinness pie, Irish stew, colcannon, barmbrack and Irish breakfast.
What is a typical Irish lunch?
A typical Irish lunch is usually a steaming bowl of stew (mutton or beef) or a hearty soup plus a slice of Irish soda bread.
Save to Pinterest!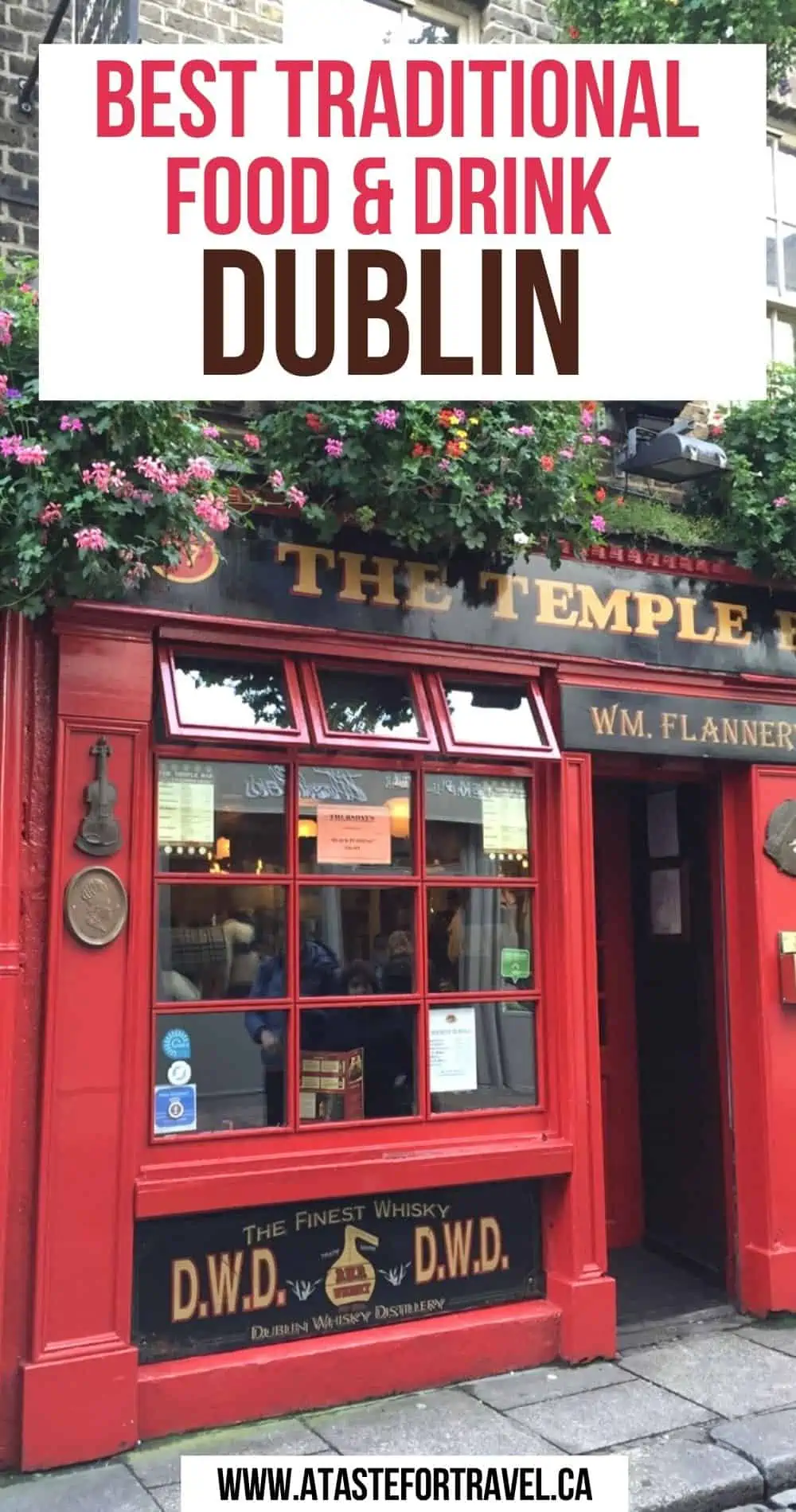 Note: This post was originally published in 2015 but substantially updated and expanded in 2022 and 2023.
Dividing her time between Canada, Guatemala and Mexico (or the nearest tropical beach), Michele Peterson is the founder of A Taste for Travel. Her award-winning travel and food writing has appeared in Lonely Planet's cookbook Mexico: From the Source, National Geographic Traveler, Fodor's and 100+ other publications.
Read more about Michele Peterson.