We may earn income from links in this post. Please read this Disclosure for details.
Never Have I Ever — it's the classic game you may have played at slumber parties growing up or as a boozy ice-breaker at parties as an adult. The idea of the game is to celebrate curiosity, get out of your comfort zone and have a few laughs (perhaps while discovering your friends' deepest, darkest secrets).
Late this summer, Destination Toronto launched its own #NeverHaveIEverTO campaign. It was designed to inspire locals and visitors to explore places in Toronto they'd yet to visit.
The plan was to spark people's curiosity and help support the tourism and hospitality sectors which had been hard hit by the pandemic.
I accepted the challenge and decided to take a trip to Italy — entirely within Toronto. Why Italy?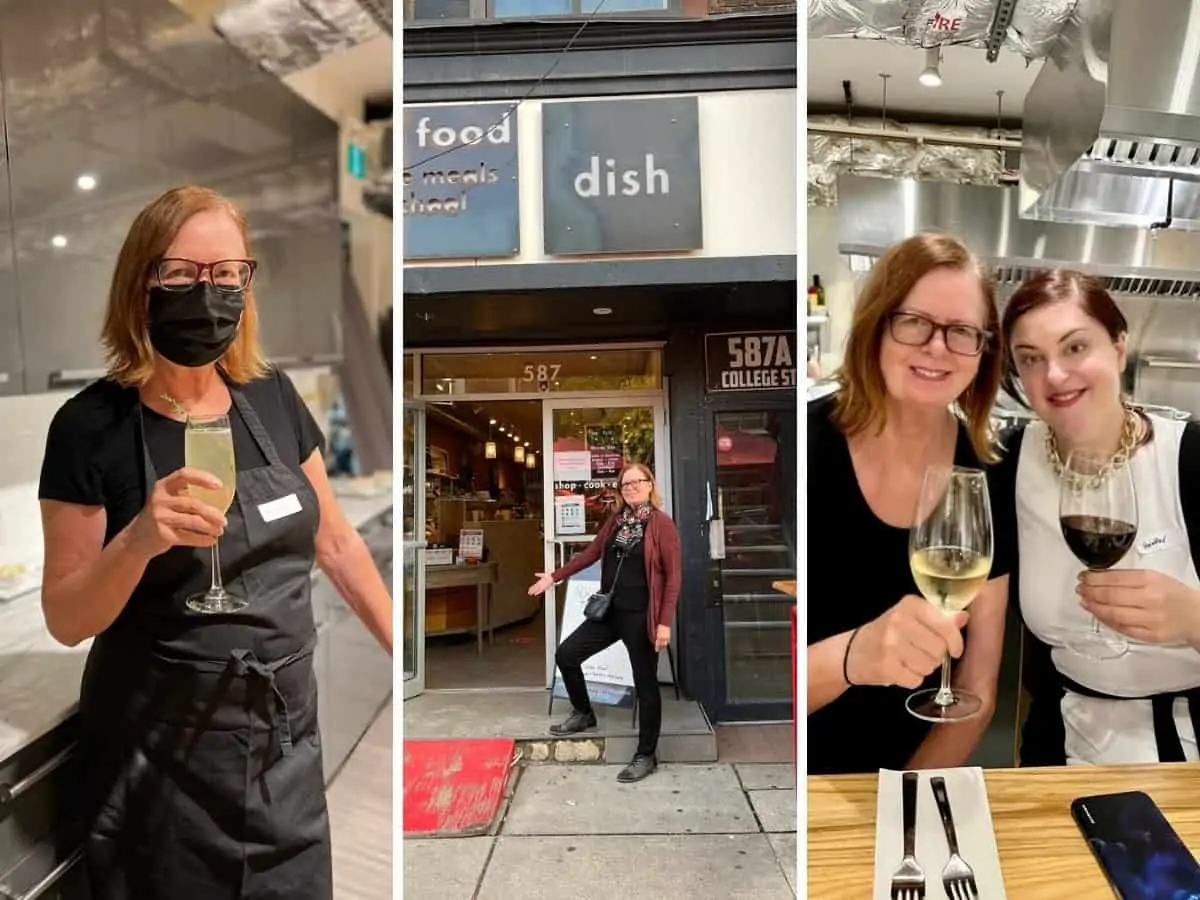 Since moving to Toronto's Greektown more than a decade ago, I rarely go exploring other neighbourhoods — unless you count forays to Perola's Latin American Supermarket for Guatemalan ingredients or jaunts to Plaza Latina for birria tacos.
So I was curious about what was new in Toronto's food scene when it came to Italian food.
Here's what my #NeverHaveIEverTO experience looked like:
Hands-on Class at DISH Cooking Studio in Little Italy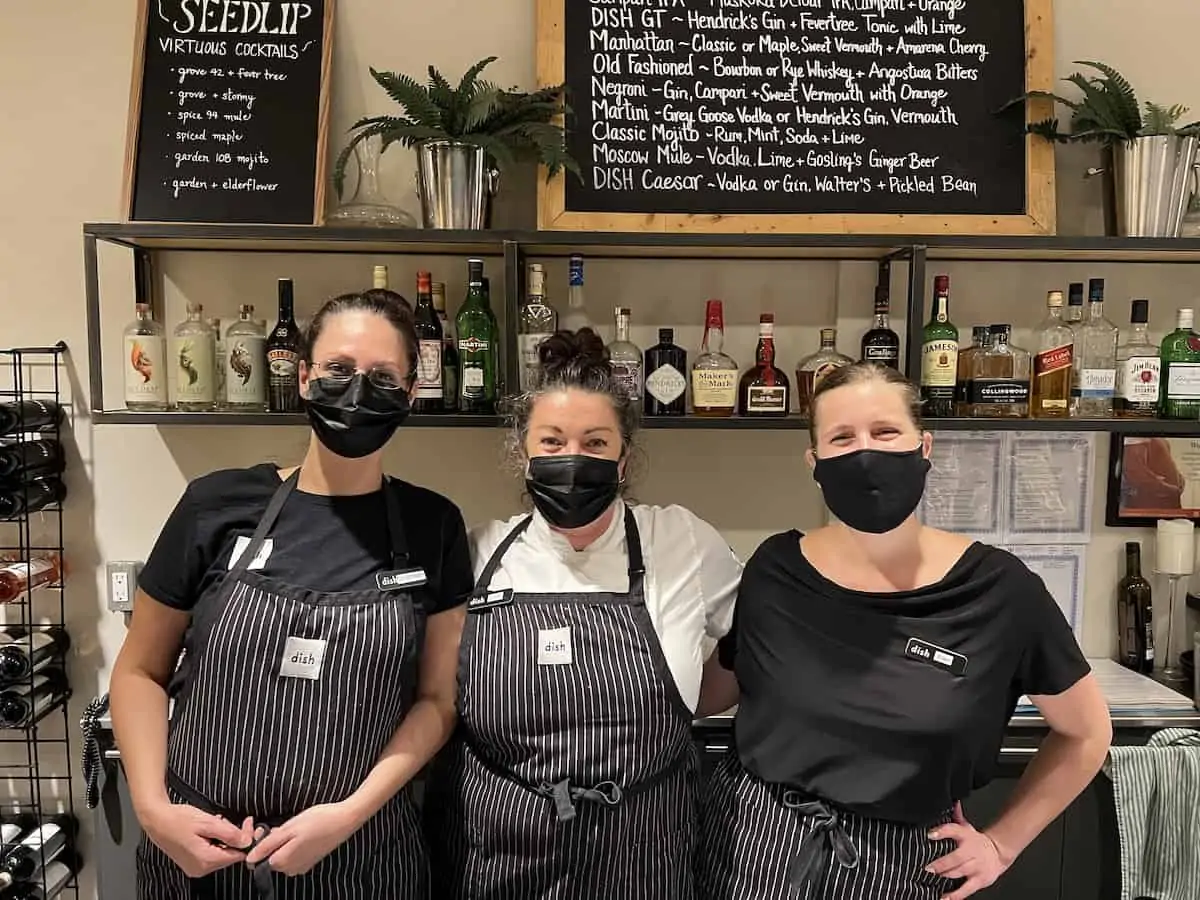 There's no better way to dive into a country's cuisine than by rolling up your sleeves and taking a cooking class. And at this sleek cooking studio on College Street in Little Italy, courses are available in three and four-hour formats.
While some classes at DISH Cooking Studio offer participants the art of putting together meals featuring dishes such as Spanish tapas, tacos or pavlova, I opted for the 'Fall in Nonna's Kitchen' class, a celebration of seasonal Italian cuisine led by Chef Erin Ross.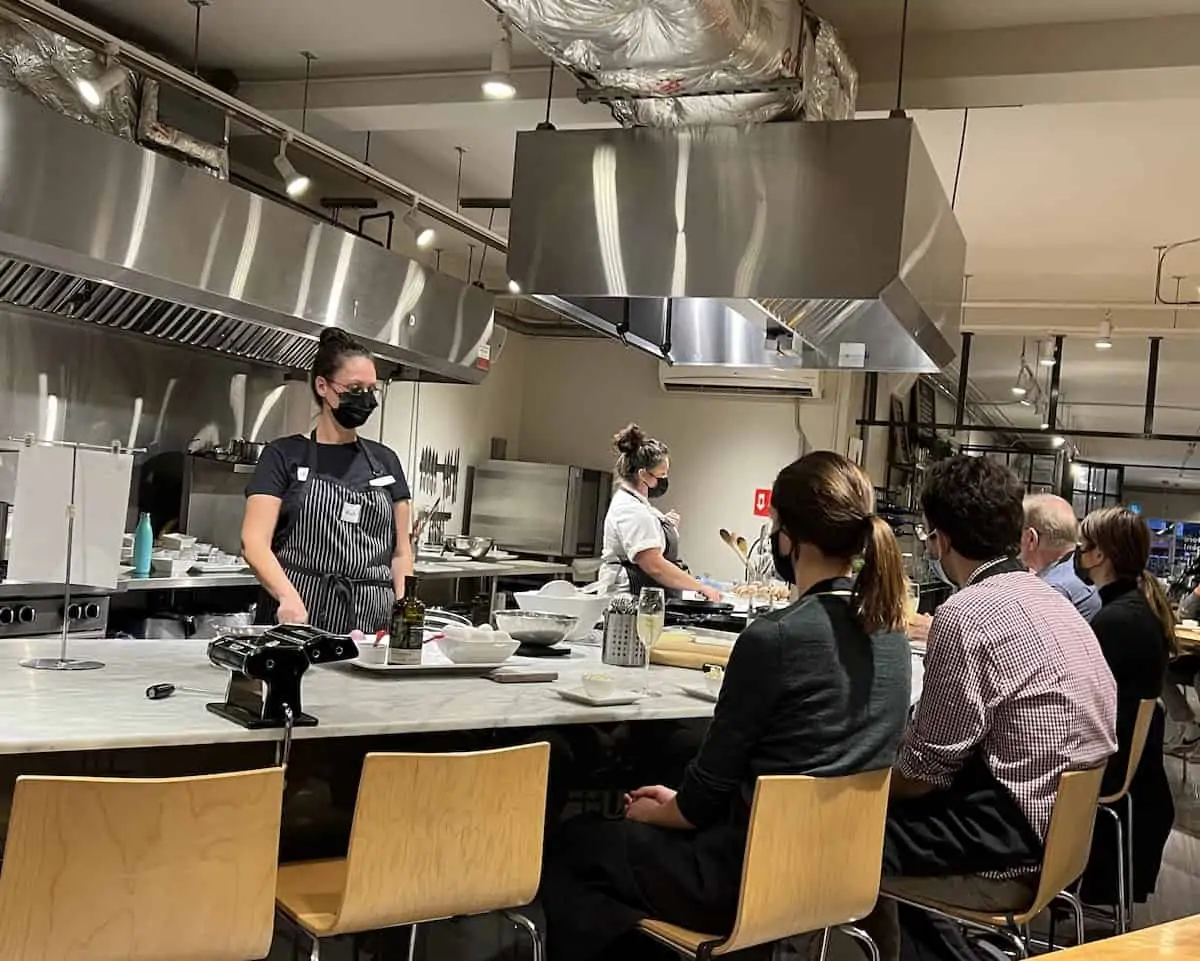 After a welcome cocktail, we broke into groups at our respective work stations and began preparing our menu. It consisted of three courses:
Tuscan Kale Panzanella Salad with Oven Roasted Tomato, Pickled Red Onion, Ciabatta Crouton and Preserved Lemon Vinaigrette
Chicken Marsala with Handmade Tagliatelle and Wild Mushroom
Chocolate Olive Oil Cake with Mascarpone Cream and Red Wine Caramel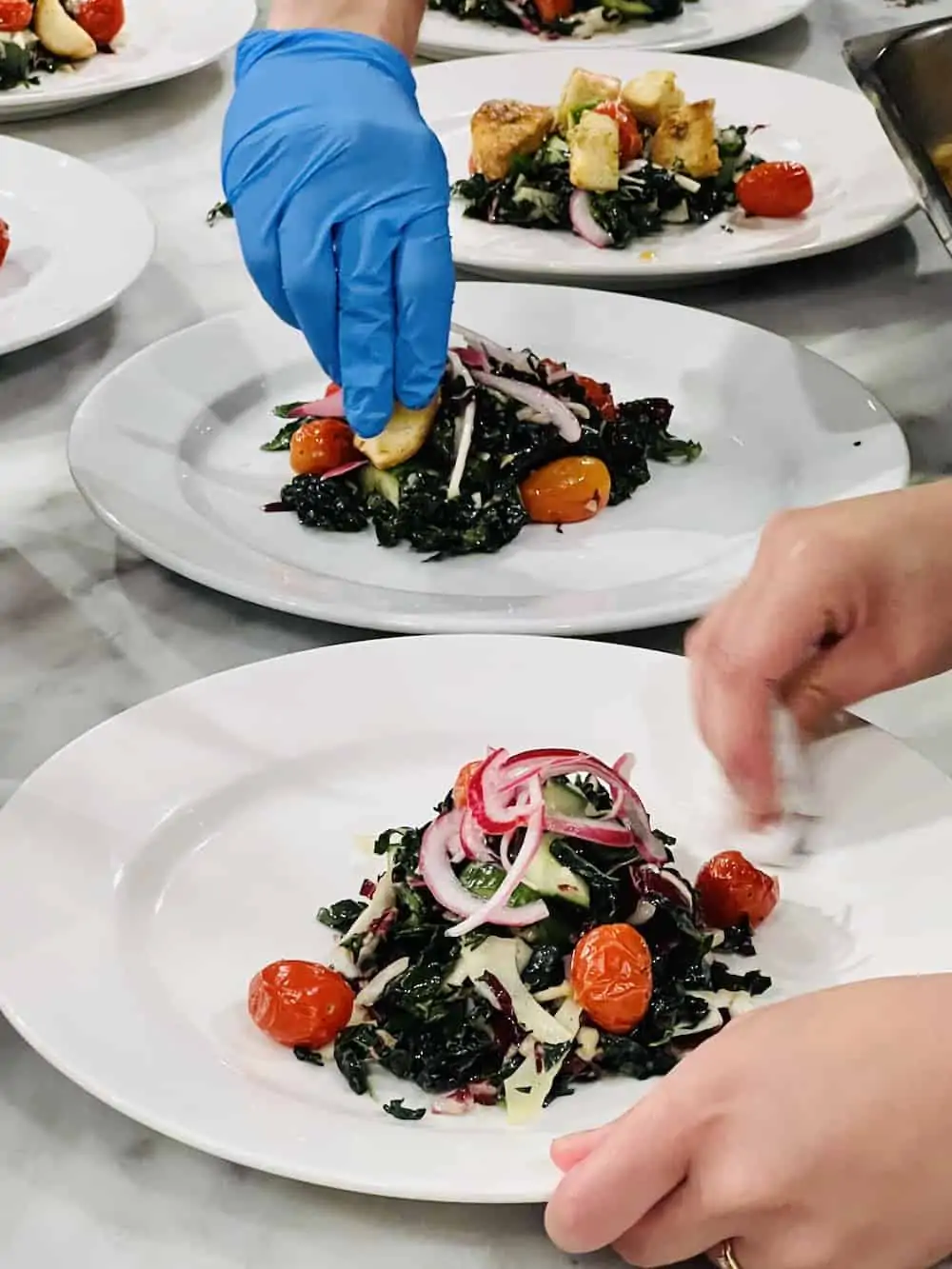 We had a lot of fun making pasta! It was surprisingly easy once the dough was formed. #NeverHaveIEverTO made tagliatelle from scratch!
While cooking our way through the menu, we sipped wine, had a few laughs (mostly at our attempt to make the pasta) and then enjoyed a sit down meal with our new cooking pals.
For me, not only was the meal delicious but making fresh pasta by hand brought also brought back wonderful memories of making pasta for the Festival of St. Martin in Salento, Puglia.
Taking a Food Walking Tour with the Culinary Adventure Co.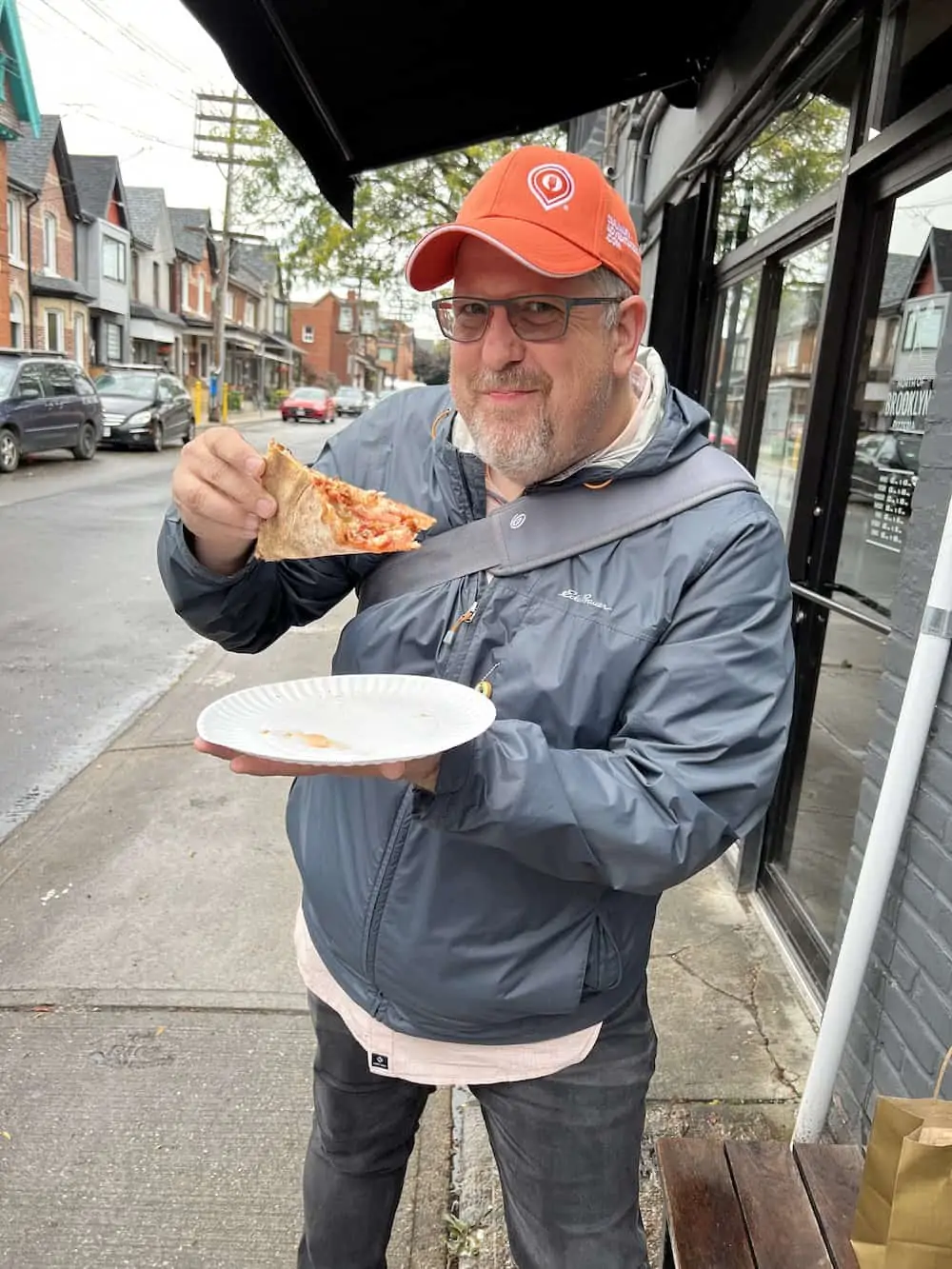 For my next explorations, I turned to Kevin Durkee of the Culinary Adventure Co. for guidance. They've been offering their award-winning walking tours of Toronto since 2011.
And, although they're best known for their St. Lawrence Food Market and Little India & Gerrard St. food tours, I signed up for their newest adventure, the holiday-themed Sugar + Spice Holiday Food Tour of Queen Street West.
Beginning at Trinity Bellwoods Park, we noshed our way along a stretch of quirky Queen West, a tasty route that included signature bites at small, independent shops including:
espresso and pastries at Nadege,
spicy shrimp tacos at Hooky's,
shopping for artisanal olive oil at the Spice Trader,
gawking at the cornucopia of gourmet local foods at Cumbrae's,
indulging in eclairs (hello banana eclair!) at Nugateau,
sampling an assortment of hidden treats that Kevin scouted out for us including a creamy mango lime panna cotta.
and more!
For me, a highlight of the walking tour was our final stop at North of Brooklyn Pizzeria, where we ordered a Killer Bee pizza.
This thin-crust pie features a unique topping of mozzarella, jalapeño peppers, Calabrese sausage pickled red onion, oregano and, wait for it…honey!
It was definitely a worthy #NeverHaveIEverTO experience to have pizza topped with honey. But the combination of spicy and sweet was swoon-worthy delicious!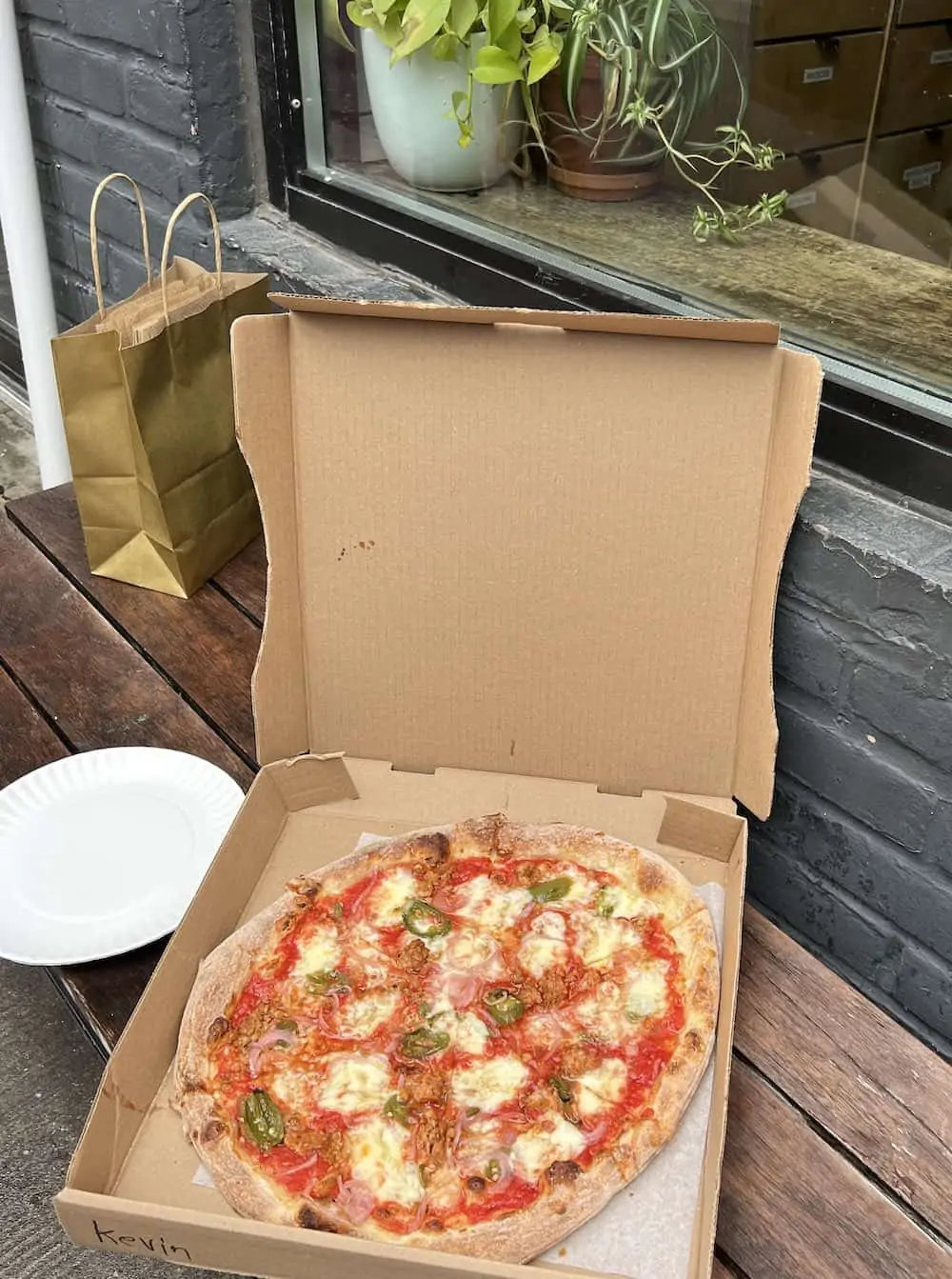 More than just a food walking tour, the Sugar + Spice Holiday Food Tour was a food shopping tour. In between stocking up on olive oil, I scored some rustic bread, local cheese, artisanal jams, soups, pastries and more.
Yes, I got a bit carried away. Fortunately, Kevin came prepared with a super serviceable cooler bag for the items that needed refrigeration.
And Destination Toronto provided a roomy canvas backpack by Fluf, a Toronto-based company that makes sustainable ethically-sourced canvas bags that are both beautiful and kind to the planet.
Insider Tip: Don't have time for a tour? You can order a Food Tour in a Box from the Culinary Adventure Co. Choose from themed boxes featuring a bounty local products such as honey, cookbooks paired with products and more.
Inspired by my Italian cooking class, I stocked up on plenty of aged parmigiano-reggiano cheese on Queen Street. I'm not alone in being a fan of this cheese. Canada is actually Italy's fifth-largest export market!
Produced in the provinces of Parma, Reggio Emilia, Modena, Bologna and Mantua in Emilia-Romagna, the hard, granular cheese is most often enjoyed on its own or grated on traditional Italian dishes.
Fusion Cuisine at Patois Restaurant
At Patois, the next stop on my whirlwind Italian-themed tour of Toronto, I got a taste of how versatile parmigiano reggiano cheese can be.
Chef Craig Wong is no stranger to cuisine that 'skips across geographic boundaries'. His Patois restaurant (794 Dundas West) features cuisine inspired by Jamaican and Chinese dishes from his heritage.
So, you can expect to see fusion dishes such as jerk pork belly yakisoba and popcorn shrimp rice on the regular menu. The cocktail of choice is a hibiscus negroni or a classic rum punch.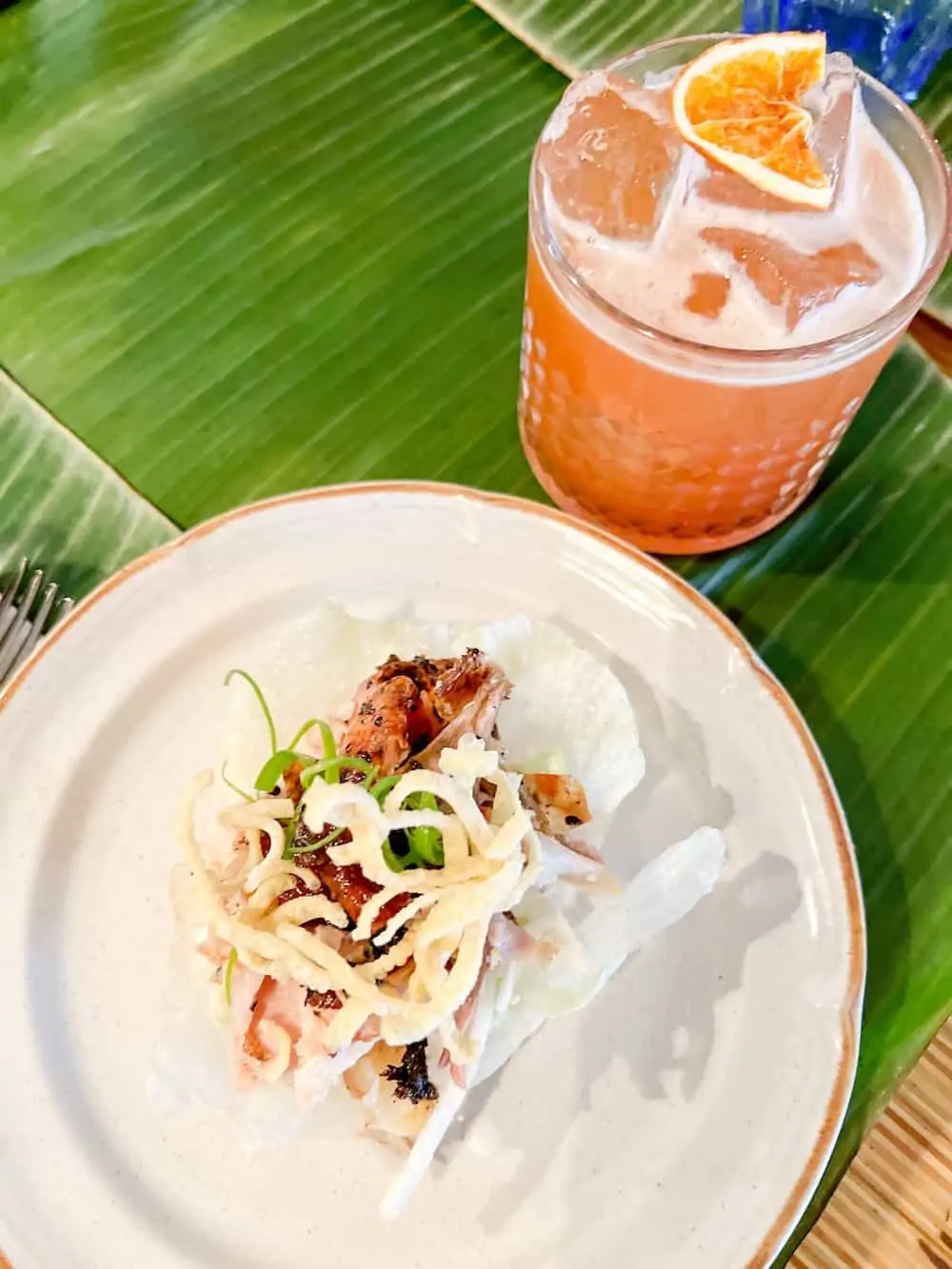 But head off menu and Chef Wong has dishes that are even more surprising. First, there were bites of crispy cassava topped with steak tartare and general shavings of parmigiano-reggiano.
Later, there was crispy Porchetta Moo Shu served tableside with a fruity pineapple hoisin sauce.
It was Italian meets Asian comfort food. Definitely a #NeverHaveIEverTO experience!
Insider Tip: If you're shopping for holiday gifts, try to score a jar of their house-made chile oil.
You can also order a copy of the Toronto Eats cookbook by Amy Rosen. It features 100 recipes by top Toronto chefs including Chef Wong.
Moretti Restaurant at SOHO Hotel & Residences Toronto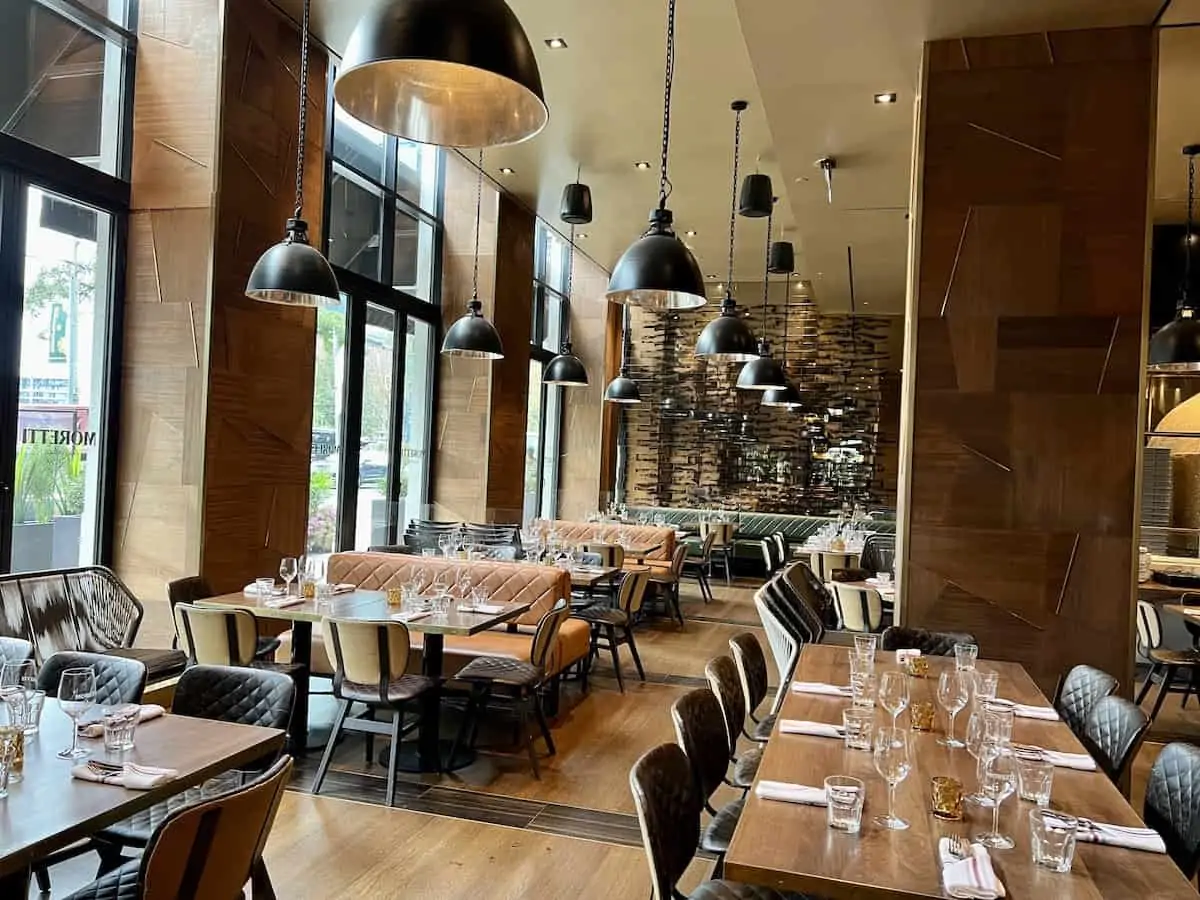 My base for my #NeverHaveIEverTO explorations was the SoHo Hotel located on Wellington Street West in the heart of downtown Toronto.
This 89-room Canadian-owned hotel recently completed a multi-million-dollar renovation and transformation of its guest rooms, amenities and services.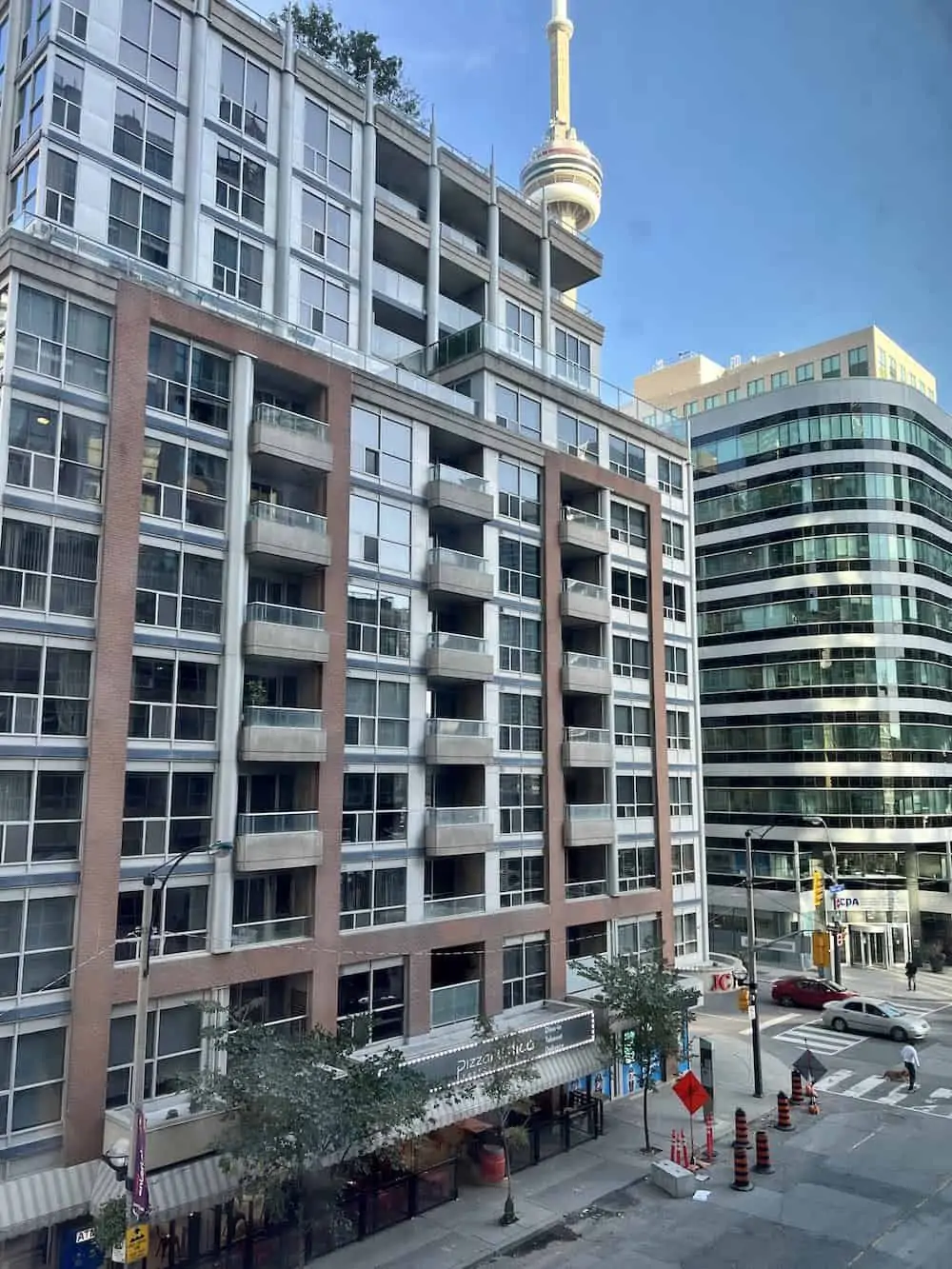 One of its unique features is that its rooms and suites are double the size of other luxury hotels in Toronto.
In addition to the view my spacious room — I even could see the CNTower — I loved the new decor by Gluckstein Design and the separate dressing area featuring Canadian maple millwork.
The washroom featured a soaking tub as well as imported marble with heated floors and Dornbracht fixtures.
Other upscale amenities and services in the SOHO Hotel included an abundance of art, a luxurious saltwater pool and a steam room.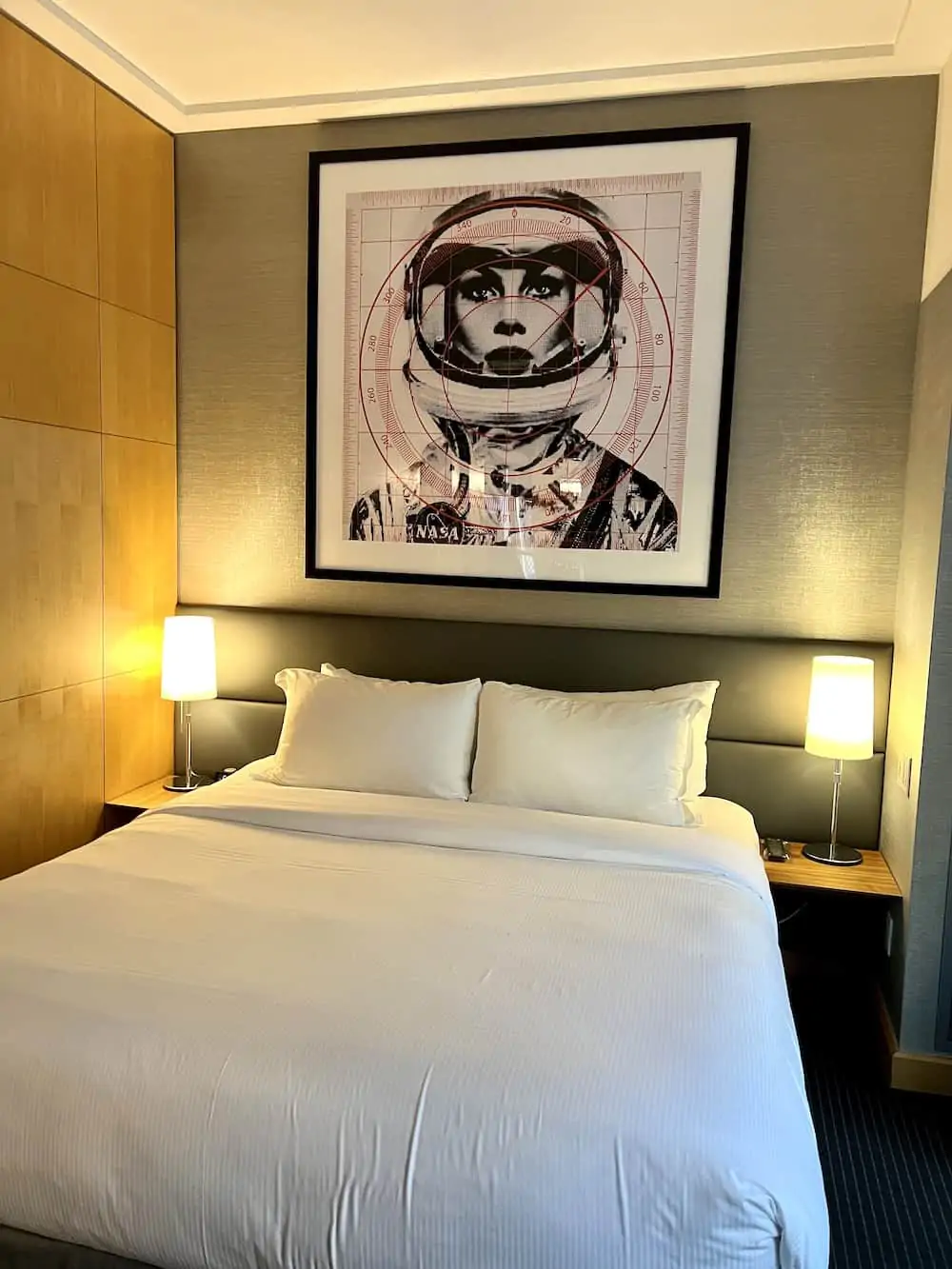 There's also a state-of-the-art gym designed and managed by celebrity trainer and two-time heavyweight champion, Dalton Brown. It also offers long-stay options in guest suites featuring full kitchens.
The SoHo Hotel Toronto has also features many new health and safety protocols, including touchless check-in, room service and special requests via direct message using the new SoHo Hotel app, individual HVAC in every room, and an ion air filtration system.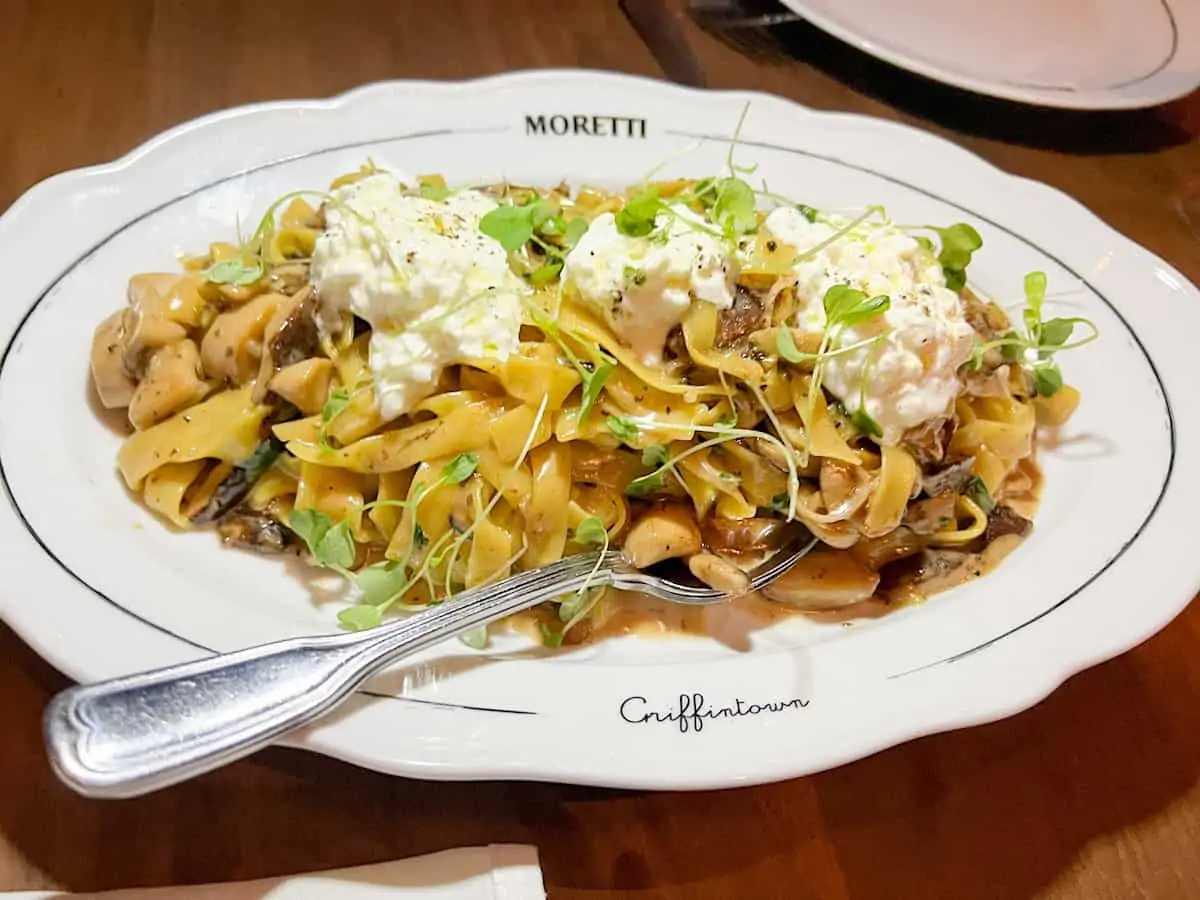 Also new is the addition of an elegant lobby café and contemporary Italian restaurant by Moretti, its first location outside of Montreal's Griffintown.
Unlike many of the old-school Italian restaurants in Toronto, Pizzeria Moretti is a contemporary space. It's full of energy, excitement and conversation – much of it taking place over the enticing array of sharing plates.
Highlights of the upscale menu include grilled lamb chops topped with sun dried tomatoes and crème fraîche, the caprese di burrata and an ultra-creamy truffled mac and cheese featuring four cheeses.
As my Italian-inspired #NeverHaveIEverTo romp through downtown Toronto wound up, I came away with a renewed enthusiasm for exploring even more of my city.
And a new appreciation for its walkability – a great way to wear off all those calories!
More Toronto and Ontario Staycation Travel Ideas
Thank you to Destination Toronto, the SoHo Hotel Toronto and the Culinary Adventure Co. for supporting my trip to Toronto. As always, all opinions are my own!
Where to Stay: I stayed at the SoHo Toronto which is within walking distance to everywhere listed in this article.
Check rates and availability at SoHo Toronto on Booking.com
Hotel Stays for 30+ Days: If you're staying in Toronto longer than 30 days, you might be interested in one of their residences with a kitchen. If so, contact the SoHo Hotel directly for rates.
Masellis Supermarket: Another top spot for imported Italian specialty foods is Maselli's Supermarket (906 Danforth). Their deli counter is packed with Italian cheese, pasta and meats including mortadella, barese sausage and prosciutto.
Maselli's also happens to be my go-to spot for salted cod, as it's available year-round. And you won't find a better selection of festive panettone anywhere in the city.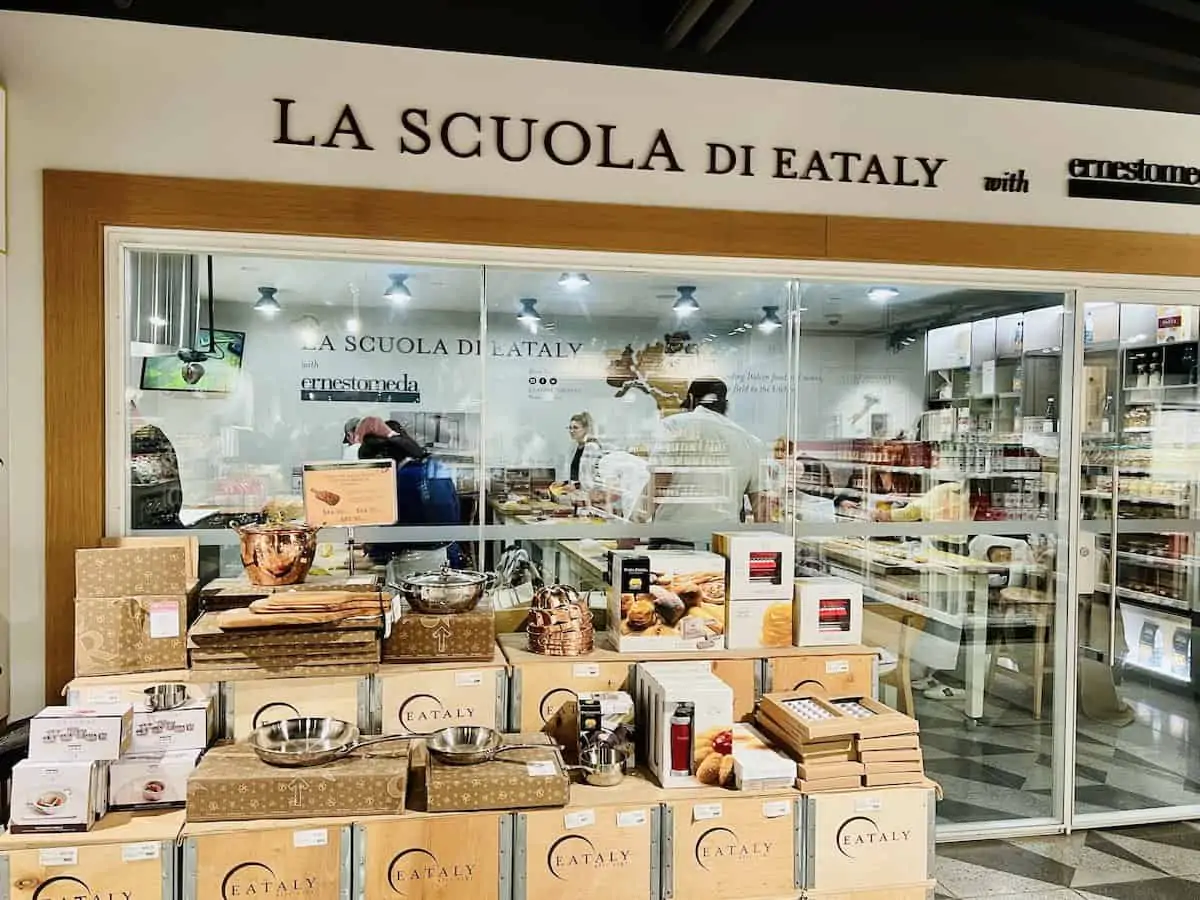 Insider Tip: To further help the tourism and hospitality sectors recover and encourage Ontarians to discover the province, the government has introduced an Ontario Staycation Tax Credit for 2022.
Here are some of our favourite places to consider for a staycation in Ontario:
20 Reasons to Love Lakefield, Ontario
How to Plan the Perfect Weekend Getaway in Burlington, Ontario
Amazing Things to Do in The Kawartha Lakes This Summer
Amazing Agate Beach in Thunder Bay
Save to Pinterest!
Dividing her time between Canada, Guatemala and Mexico (or the nearest tropical beach), Michele Peterson is the founder of A Taste for Travel. Her award-winning travel and food writing has appeared in Lonely Planet's cookbook Mexico: From the Source, National Geographic Traveler, Fodor's and 100+ other publications.
View more posts by Michele Peterson Read more