We may earn income from links in this post. Please read this Disclosure for details.
Curious about traditional Turkish drinks? Read on to discover the best drinks — hot, cold, alcoholic and non-alcoholic — to try on your next visit to Turkey (officially known as Türkiye).
More than just a list of famous beverages, this Turkish drink guide dives into the history, culture and stories behind the country's most intriguing libations.
And it even includes insider tips on the best places to find them!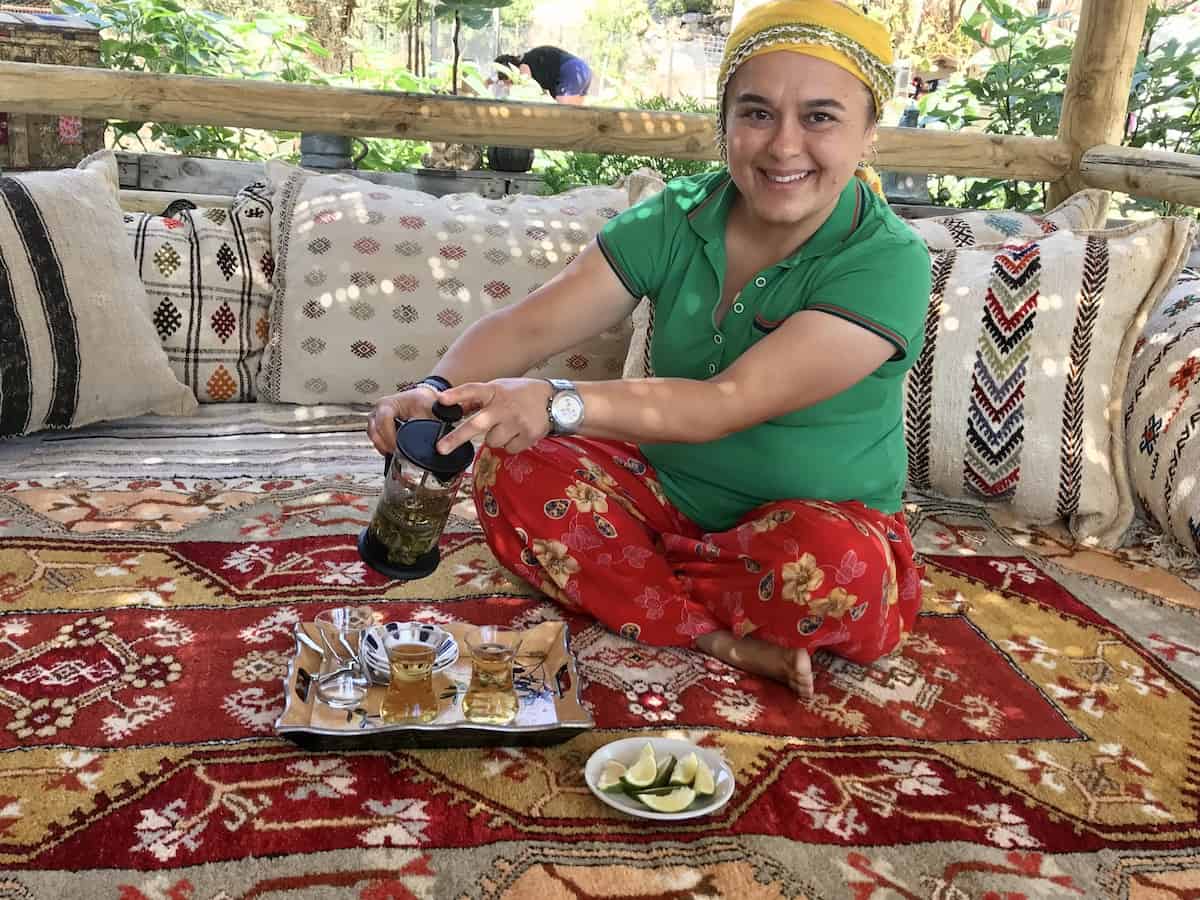 History and Diversity
You never know what you'll discover when out and about in Turkey. In the southeastern city of Mardin I saw a man carrying a big brass container on his back surrounded by women drinking from glasses filled with a thick, tamarind-coloured liquid.
I ordered a glass despite not knowing what it was. It was şerbet, incredibly bitter but very good for 'women's problems.' Or so I was told.
That's just one of the unique and unusual Turkish drinks I've sipped, imbibed and tasted while living in Turkey for more than a decade and travelling through the country for over 20 years.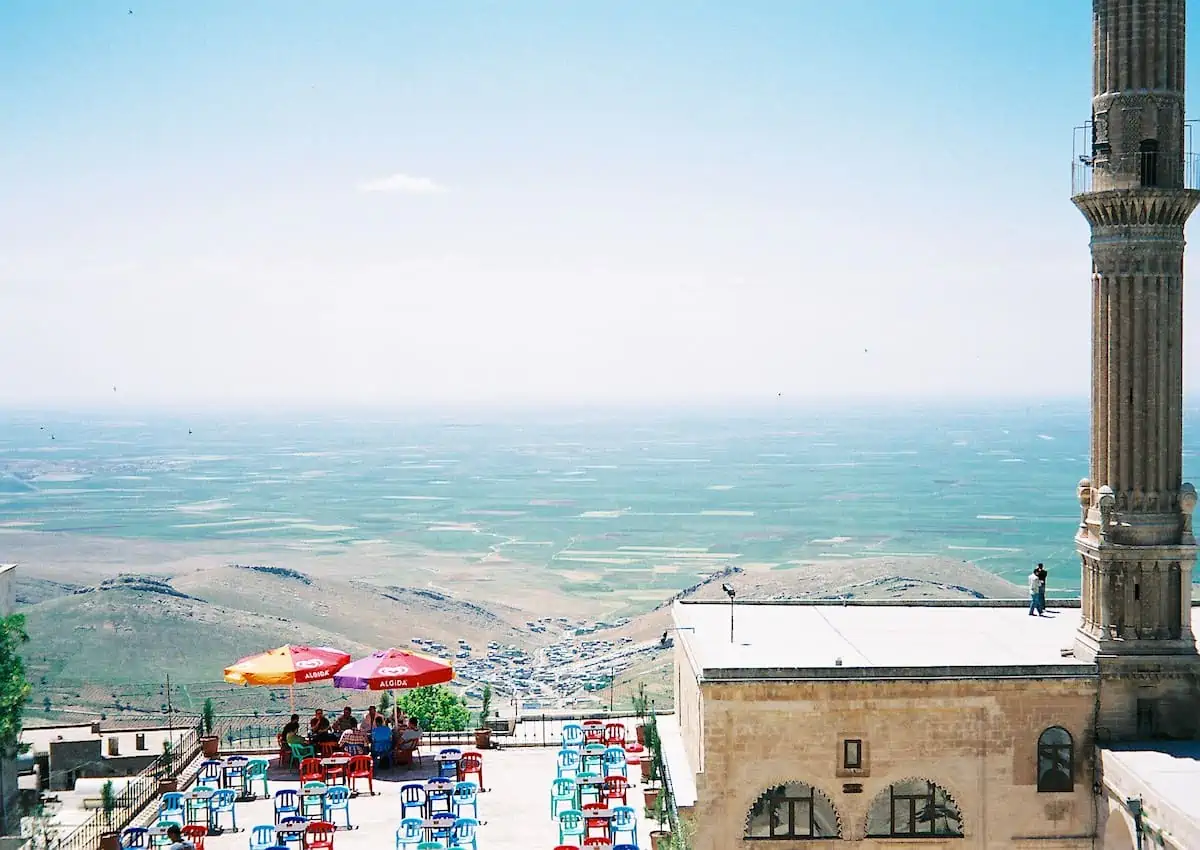 Like the Turks, during winter in Istanbul I boost my immune system with a range of warming tonics made from dried orchid roots, chickpeas and herbs. Summer is the time for freshly made lemonades and şerbets.
Keyif, roughly translating as joy, is equally important and means dinner accompanied by rakı, the nation's famous aniseed drink. Affectionately known as 'lion's milk', in recent years it's begun to appear in cocktails along with other traditional Turkish flavours not normally associated with alcohol.
Rakı and small tulip shaped glasses of ruby-coloured tea are ubiquitous in Turkey but they're just two of many different drinks found in the country.
All of them come with their own stories and taste pretty good too. Here are some of the top traditional Turkish drinks you should definitely try on a visit to Turkey.
1. Boza
When the streets of Istanbul resound with a long drawn out call of 'boza', you know winter has arrived.
Made from fermented barley or wheat, boza has a thick consistency. It's always topped with crunchy leblebi, roasted chickpeas.
Depending on how much sugar has been added, boza tastes slightly sour and fermented but is highly nutritious and full of vitamin B. So much so that many Turks believe it acts as an aphrodisiac.
This might be why the boza vendors in my neighbourhood always come around selling it late at night. Not surprisingly I've never been able to get anyone to vouch for its effect.
However, I do know that the best place to try this traditional Turkish drink is at Vefa Bozacısı in Istanbul, where they've been serving it up since 1876.
2. Gazoz
Often described as a soda water type of beverage, Turkish gazoz is much more than that.
Sure, it's made from water, carbonic acid, sugar and fruit essences inserted into bottles with compressed air, but not just any water and sugar.
The water for this refreshing Turkish drink has to be pure spring H2O. And the sugar, granulated of course, comes from beta vulgaris, more commonly known as sugar beet.
Some Turkish brands of gazoz are named for the mountains where the water comes from. While others are called after particular neighbourhoods, like Beyoğlu in Istanbul or even by region, such as Bodrum on the Aegean coast.
Many recipes date back to Ottoman times. The flavours range from standard tastes like lemon and orange to less obvious choices infused with kekik (thyme) and damla sakız (gum mastik).
In 1970s and 1980s Turkey, parents would order a tea for themselves and a 'gazoz for the child'. These days, adults nostalgic for their past head to Sevda Gazozcusu on Vefa Street in Fatih.
The shop sells around 130 different varieties of gazoz in 25 to 30 different flavours, with options to select your own.
3. Çay – Turkish Tea
Turkish tea is as essential to Turks as breathing is to the rest of us. Not a moment goes by without some on offer.
Traditionally it's made in a çaydanlık, a double tea pot.
Water is boiled in the bottom larger pot, then a splash is swirled around in the smaller top teapot to warm it, before adding heaped spoons of tea and filling it with more hot water.
Once the mix in the top pot has come to the boil, tea and hot water are poured into small tulip-shaped glasses.
Say demle if you like it strong or açık if not.
4. Apple Tea
While Turkish black tea has a gorgeous ruby, pomegranate colour, the apple and orange tea much beloved by tourists is much paler in colour.
It's sold in powder form. So to make it all that's needed is to simply add boiling water to the granules and stir. It can then be served hot or cold.
Turkish apple tea is mainly served in carpet shops or after a busy day of cruise ship shore excursions.
5. Herbal Teas
Traditional Turkish tea is known around the world, but it's just one of the many different varieties of tea imbibed by Turks. Three of the most common herbal teas are:
Adaçayı – Sage Tea
Adaçayı. literally meaning island tea, is sage. According to one Turkish saying, "If you grow sage in your garden, it's not necessary to die", in reference to its reputation as an all round panacea.
Some people use it to boost the immune system, as an anti-inflammatory and even to reduce excessive sweating. These days the leaves are dried and sold in large bunches at outdoor markets or by the bagful in spice shops.
Ihlamur – Linden Flower Tea
Ihlamur or linden flower tea, is another herbal staple.
It's the Turkish go to for stomach complaints. The dried flowers are boiled and left to steep for a while, then sipped straight or with a dab of honey.
Kuşburnu – Rosehip Tea
Kuşburnu, known as Dog-rose in English, is a wild, climbing rose plant that bears fruit in the form of small, hard red bulbs called hips.
Rose hips are known to be high in vitamin C and when consumed, are said to help with lowering bad cholesterol while raising levels of good cholesterol.
Many people believe the health benefits are greatest when the fruit is eaten fresh. But provided you drink rose hip tea soon after it's made and don't let it steep for too long, it should still have the same potency.
Kuşburnu also has a diuretic effect which is said to help with urinary tract infections.
6. Salep
One of the most delicious drinks in Turkey, salep is a creamy, slightly nutty tasting beverage made from the ground tubers of the orchid genus 'Orchis'.
The tubers mainly grow in central and eastern Anatolia, where they're harvested, dried and then ground into powder to be sold year round.
The powder is added to assorted foods, including dondurma (stretchy Turkish ice cream), while salep is only drunk in winter.
I love it for the taste and was quite surprised when I learned it's also considered an aphrodisiac.
This could be due to the etymology of the word orchis. It's derived from the Ancient Greek word ὄρχις meaning testicle, ovary or orchid.
Whether it's a case of wishful thinking or a case of lost in translation, salep is always served with a generous sprinkling of cinnamon.
7. Şerbet
The man I saw in Mardin was a şerbetçi, a sherbet seller, carrying an ibrik on his back. These traditional pitchers are used for dispensing sherbet drinks and the men carry glasses tucked into wide sashes worn around their waists.
You can still see şerbetçi plying their trade in the narrow streets of Eminönü and in provincial capitals around the country.
Dating back to the Ottoman period, şerbet are sweet refreshing drinks made from fruits such as plums and cherries. Sometimes they also contain flower petals but almost always have spices like cloves and cinnamon.
Originally they were associated with the fasting month of Ramazan but now they're a popular Turkish drink, particularly in summer, readily available in cafes and restaurants year-round.
You can try a selection at Süleymaniye Çikolatacısı near Istanbul University. Known for their tasty chocolates, this three storey cafe is decked out with couches and chairs covered in colourful brocades.
The atmosphere is rather like the private rooms of a sultan.
8. Şıra
Şıra is a refreshing, slightly sweet natural juice that tastes like prunes. In fact it's made by fermenting black grapes and is best consumed within two days of completion of the process.
Full of Vitamins A, B1, B2 and potassium, sıra contains high levels of antioxidants.
Believed to originate in the Bursa region of Turkey and first enjoyed by the Ottomans, it was once very popular due to its alcoholic content. Until it was banned, that is.
Nowadays Turks drink it to help with anemia, as a skin detox, to balance and cleanse their liver enzymes, accelerate metabolism and as an aid to preventing heart disease.
9. Ev limonata
The minute the temperature rises, winter drinks are put away and commercial drink dispensers with stirrers appear on café counters. They're full to the brim with bright lemon-coloured liquid.
Hyped as ev limonata, homemade lemonade, a lot of them are simply water mixed with lemon syrup and too much sugar. The price usually gives it away.
Real homemade lemonade, made using the plumpest, juiciest lemons, doesn't come as cheap.
Purists like me stick to the traditional version of squeezed lemon juice with a touch of sugar and fresh mint leaves as served in Ali Muhiddin Haci Bekir, Kadıköy.
The more adventurous can try it with a healthy dash of Muscatel and lime aromatic vodka at Limonlu Bahçe, Beyoğlu.
10. Kefir
The famous traveler Marco Polo mentions kefir in his book of travels from the 13th century. Historians believe kefir originated in the Caucasus Mountains, north east of Turkey. It's also a very popular drink in Cyprus.
So it's likely nomadic peoples from the region introduced kefir to Turks as they travelled through the country.
Made from fermented cow, goat or sheep milk, kefir is similar to, but different from ayran. This thin, slightly sour tasting Turkish drink is made by adding kefir yeast to milk.
The yeast causes the milk to ferment and in the process, creates around 30 unique species of probiotics, bacteria that can have a positive impact on gut health.
Kefir is also high in mineral magnesium which contributes to nerve and muscle health, as well as normalizing heart rhythms. It goes very well with hot, spicy Turkish foods.
11. Şirince Fruit Wines
Located in the west coast province of Izmir, Şirince's narrow streets are lined with stone houses that wouldn't look out of place in Greece.
That's because the current Turkish population is descended from Greek Turks who were relocated from Kavala as part of the 1923 population exchange. They're the ones who introduced wine making to the region.
Technically, all wines are fruit wines because they're made from grapes. But sirince fruit wines are a little bit different.
They get their name due to the range of flavours they come in. You can find peach, black mulberry, pomegranate, cherry and even kiwi in Şirince's cornucopia of fruit.
Every wine shop in the village after which they're named insists their wines are the real deal. However these days many Şirince fruit wines are produced by adding chemical flavouring rather than fresh fruit.
Although these wines aren't suitable for ageing they can be stored for up to one year. Keep them upright, not lying down, at room temperature.
12. Turkish Beer
Efes, named after the ancient city in Izmir, is Turkey's best known beer but until the second half of the 19th century most beer was imported.
That's when breweries run by non-Muslims started up in various parts of the country including Bomonti Brewery in 1893, the first to open in Istanbul.
Named after Swiss brothers, it was so successful Sultan Abdülhamid II made them official supplier to the Imperial Court. Eventually the brewery was taken over by the state and renamed the Istanbul Tekel Beer Factory, producing Tekel Birası.
Its popularity began to wane after Anadolu Efes established their own brewery in Istanbul in 1969.
The company now dominates the market with a range of mainly lagers and pilsners, but has recently begun to collaborate with microbreweries on craft beers.
A great place to take in the history and try a range of beers is at The Populist Bomontiada. Housed in the revamped original factory, they have three styles of beer on offer, classics, strong Belgians styles and a fusion line.
Beers come in two sizes, or you can opt to sample six of them.
13. Raki
Raki is an unsweetened, aniseed flavoured alcoholic drink that is very popular in many parts of the Mediterranean, particularly Turkey where it is the national drink.
It's quite similar to Greek ouzo and French pastis.
This popular Turkish drink is distilled from a byproduct of grapes in traditional copper vats and is traditionally consumed with chilled water on the side.
Ice cubes are often added. When it mixes with water it turns a milky white colour and because of that and its high alcoholic punch the Turks often call it Lions Milk.
Thirsty Turks sip 60 million liters of Rakı each year, mostly at the end of a meal. It is quite potent (80- to 100-proof/40% to 50% alcohol) and is supposed to be consumed in small quantities.
You're often offered it complimentary, after every meal, sometimes multiple times.
Sandy at Tray Tables Away recommends Eleos Restaurant in Istanbul where they serve raki in an ice bucket accompanied by fresh seasonal fruit.
Or, try it on the terrace overlooking the magnificent Bosphorus at the Cirigan Palace Kempinski.
14. Turkish Cocktails
Raki Mojito
Over the last few years there's been a rise in artisanal rakı makers and in summer the rakı mojito has been all the rage. Cucumber juice, lemon juice, a dash of sugar, soda, some mint leaves, a few slices of lime and ice are added to rakı.
It's then mixed expertly in a shaker and served immediately.
Turkish Delight Cocktail
The gin based Turkish Delight cocktail is often listed as a typical alcoholic drink in Turkey but it's actually an Australian invention.
The main flavour is rose water, combined with crème de cacao, egg white and vanilla syrup.
Turkish Screwdriver
The Turkish screwdriver is another cocktail given Turkish provenance.
One backstory claims it was created when US troops came to Istanbul during the Second World War, but it also appears on the drinks menu of a bar in inner city Sydney.
By sheer coincidence it's a venue I used to frequent with my friends back when I lived in Australia.
These latter two cocktails aren't widely available.
So if you do want to try them, head for Jigger Kitchen and Bar in Istanbul, on the rooftop of the Wyndham Grand Istanbul Kalamış Marina Hotel, Kalamış.
15. Ayran
By far and away, ayran is one of the most memorable drinks you should try in Turkey.
Made with 50% sheep's yoghurt, 50% water with a pinch of salt for flavouring, it is certainly unique. As you may imagine, it's very thick but it packs a flavourful punch too.
It's traditionally served to guests in Turkey and is found on menus around the country. So whichever part of Turkey you visit you can be sure to have access to some. Even McDonald's sells ayran in Turkey!
During the summer months, locals like to add finely chopped mint leaves to a fresh, foamy glass of ayran to create a more refreshing drink.
Turkish President Erdoğan has even called it the national drink of Turkey! As with a lot of Turkish culture, they are extremely proud of their ayran.
Be sure to grab yourself a glass of this authentic beverage when you're in Turkey.
16. Pickle Juice and Turnip Water
Another pair of popular Turkish drinks are pickle juice (turşu suyu) and turnip juice (şalgam suyu).
You can often find these traditional drinks sold by vendors wheeling small handcarts on the pier in Eminönü in Old Istanbul or served along with a shot of the spirit raki.
Pickled vegetables (turşu) are an important part of traditional Turkish cuisine and a platter of mixed brined vegetables is especially popular as a side dish in the winter.
Given its deep red colour you might be temped to think it contains red beets but it's actually made with red carrots and turnips.
Priyanka of The Constant Traveller recommends these traditional Turkish drinks to those who love fermented dishes.
Or, those who have extensively eaten in Far East Asia as the tangy, sour pickle juice tastes a bit like liquid kimchi.
Due to its vitamins and minerals and fermentation (which is said to aid in digestion), pickle juice is considered by many to be a cure for headaches, dehydration and hangovers.
17. Traditional Turkish Coffee
Prepared in special long-handled pot known as a cezve, it's made by combining finely-ground, dark roasted coffee and water within the cezve, then bringing it to a boil.
Once the mixture froths, it's removed from the heat until the froth subsides. Then, it's reheated to boiling at least two more times. Sugar is often added during the brewing process.
The grounds settle to the bottom during the brewing process.
As well, the process of heating the finely-ground coffee multiple times releases the aromatic oils which makes Turkish coffee especially flavourful.
Served unfiltered (and often with a glass of water), Turkish coffee is thick, potent, bittersweet and totally memorable.
18. Turkish Sand Coffee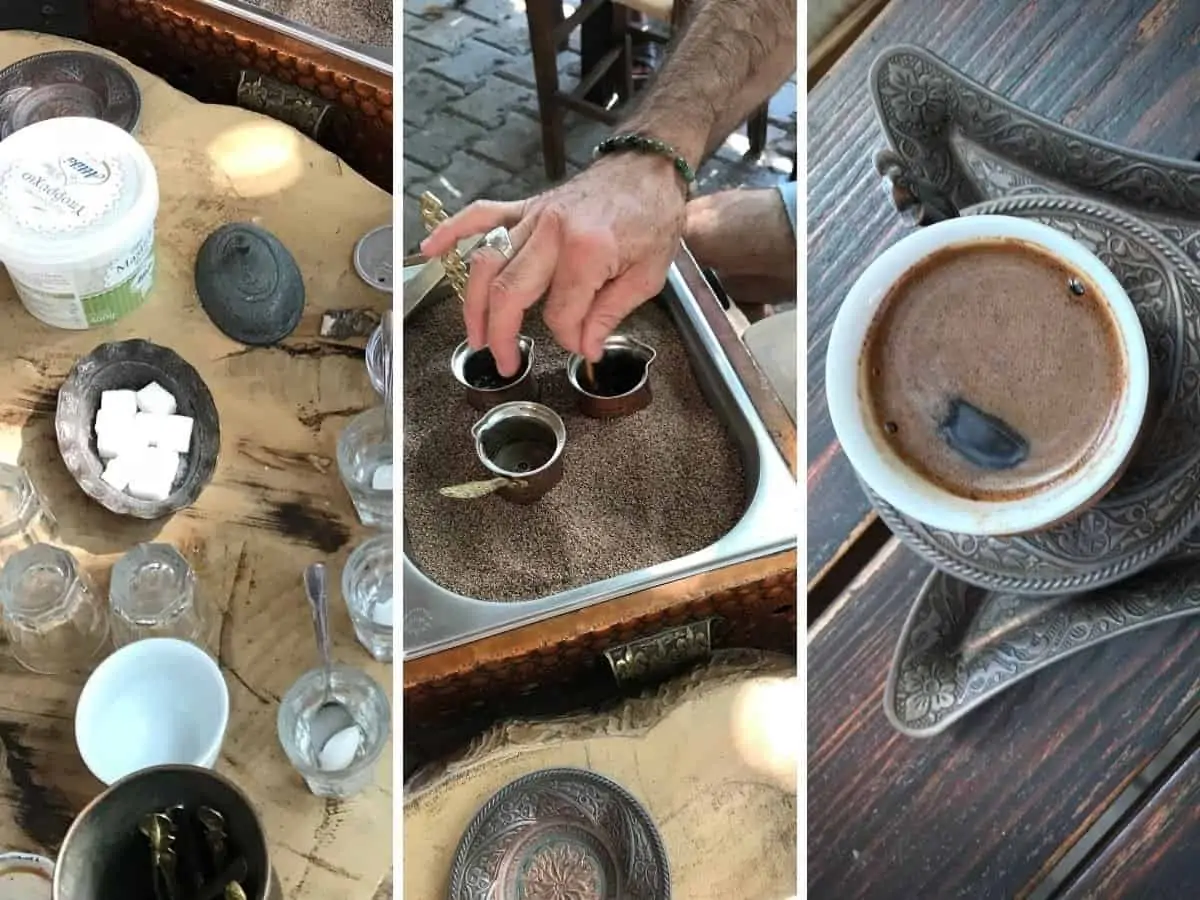 Sand coffee is a less typical, but still one of the most famous traditional drinks in Turkey.
This unique method of making Turkish coffee involves brewing the extra fine coffee grounds in a metal pan filled with sand heated over an open flame.
The heat for brewing is adjusted by the depth of the cezve (coffee pot) immersed in the sand. As with the regular method of brewing Turkish coffee the cezve is heated to boiling and removed from the heat multiple times.
This ceremonial method of brewing coffee results in a thick, rich coffee with a slightly smoky flavour.
19. Turkish Wines
In ancient mythology, Dionysus was the god of the grape-harvest, winemaking and wine (as well as ritual madness and theatre).
His origins were said to have been in Thrace, a region bounded by Bulgaria, Greece and eastern Turkey. So it's no surprise that Turkey produces several quality indigenous grape varieties from wine-growing regions throughout the country.
Some of the most memorable Turkish wines include a Prestige Narince 2016, a white Anatolian grape (not unlike Viognier) grown in the Cappadocia region, a pretty rosé of Çalkarasi grape native to Çal in southwestern Turkey and a Kayla Kalecik Karesi, a bright cherry red wine similar to Pinot Noir.
For an introduction to Turkish wine, you can't go wrong with a visit to one of the historic wine bars in Istanbul. A tutored tasting is the perfect foray into the wonderful world of fine Turkish wines.
It's also worth making a stop at Karnas Vineyards on the Bodrum Peninsula for something new.
At these picturesque vineyards located near Çömlekçi, just 25 minutes from the heart of Bodrum, they are producing award-winning shiraz and zinfandel wines (the first in Turkey) as well as a lovely rosé. You can tour their wine cellar, learn about wine production and enjoy a wine tasting.
Final Thoughts on Traditional Turkish Drinks, Tours and Travel
Culinary Backstreets: Culinary Backstreets has rebounded post-pandemic with the return of its popular food tours of Istanbul.
On these immersive walking food tours hosted by local experts, you'll meet the people behind the city's dishes and traditional Turkish drinks while learning about the country's diverse culture, food and history through their stories.
During their hands-on Istanbul Food Tour and Cooking Class, you'll shop for ingredients in a market within the Kurtuluş neighbourhood. Then, you'll prepare six recipes within the kitchen and enjoy the fruits of your labour over lunch served with raki. You'll wrap up your culinary experience with dessert and a cup of Turkish coffee.
Private Guided Tour of Istanbul: Another way to immerse yourself in the sights, sounds and flavours of Istanbul is in a private guided tour. Led by a licensed guide, you'll have the opportunity to see all of the major attractions and customize your culinary experiences.
Check rates and availability of a Private Guided Tour of Istanbul on Viator.com
Save on Pinterest!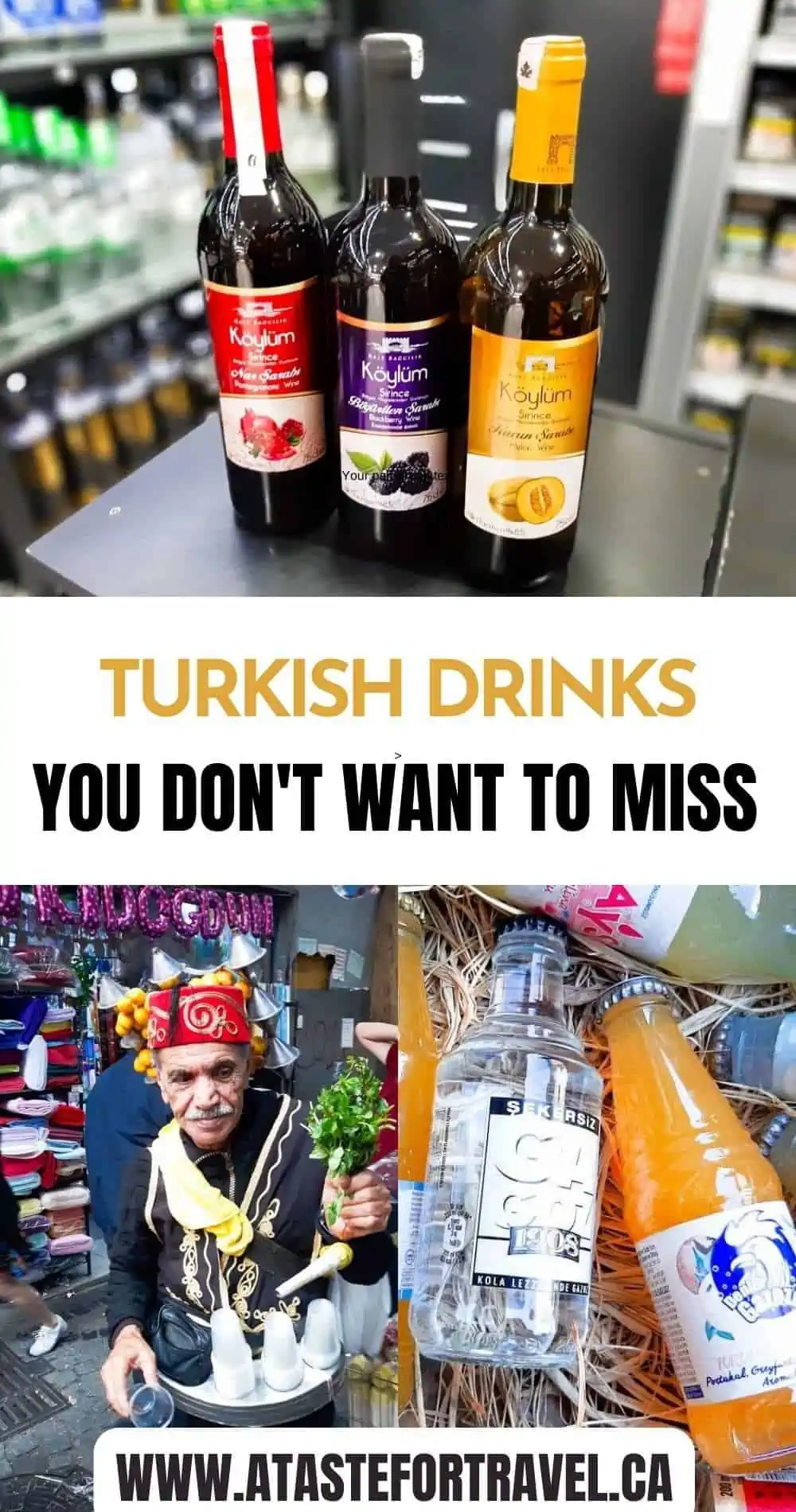 Lisa Morrow is a sociologist, travel and creative non-fiction writer who has lived in Istanbul and other parts of Turkey for more than twelve years. She's passionate about the place she calls home and wants to introduce visitors to the everyday extraordinary of Turkish life outside the tourist centres. She focuses on travel, Turkish culture, art, architecture, women and food, to show the similarities we share so we can connect, whatever our language or belief systems. Lisa has written four books about her life and travels in Istanbul and Turkey and is currently working on a fifth. In addition to running her blog Inside Out In Istanbul, her byline has appeared in The New York Times, CNN Travel, The Guardian and elsewhere.