We may earn income from advertising links in this post. Please read our Disclosure Statement for details. Be sure to check COVID-19 restrictions before you travel!
Looking for romantic things to do in Puerto Escondido? Planning a romantic getaway, honeymoon, wedding or special occasion? The Pacific Coast's sultry nights and swaying palms trees are so naturally romantic, you don't have to do much to create an unforgettable getaway for two.
But if you're looking for something extra special or just want to ramp up the romance factor on your next beach getaway for two, here are some top things to do on a romantic getaway in and around Puerto Escondido, Oaxaca, Mexico:
1. Dine by Candlelight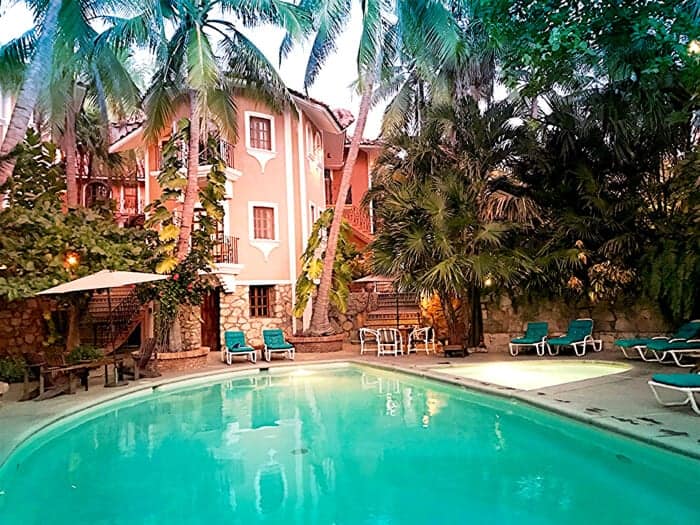 Is there anything more primordial than fire? Dine on French cuisine and fresh lobster beneath the palm trees at Pascale Restaurante Bar & Grill on Playa Principal. The candlelight, the lapping of waves and attentive service will create the perfect romantic backdrop for an unforgettable evening for two.
It's also possible to reserve private dining on the soft sand of Manzanillo Beach while you watch the stars rise high in the sky. Just be sure to reserve well in advance with Palapa de Carrasco.
Hotel Santa Fe is also very romantic at night with the flickering lanterns casting shadows on the burnished pastel walls of this classic Grand Dame. Be sure to reserve well in advance.
2. Escape to a Nude Beach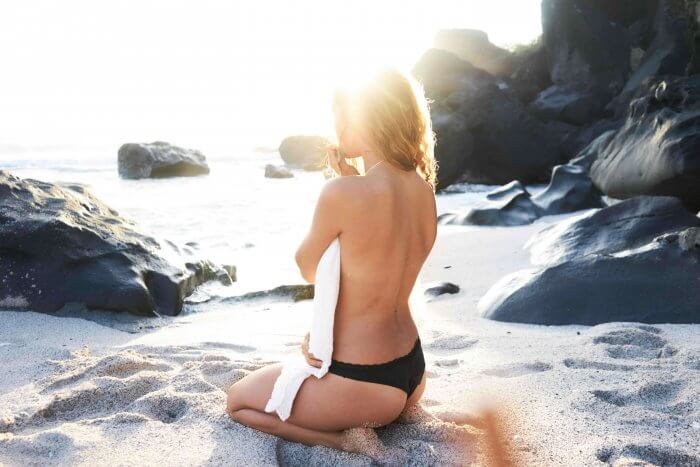 Lose your inhibitions (and maybe even some of your clothing ) on a secluded stretch of sand. Top spots include Aragon and Zipolite beaches near Mazunte, a short jaunt  from Puerto Escondido and Huatulco. You can take the Sur bus to Pochutla (or get dropped off on Highway 200) and then take a taxi to Zipolite.
The 4th annual Festival Nudista Zipolite takes place the first week of February ( February 1, 2 and 3, 2019) and celebrates the natural human form in all of its many variations with nude morning yoga, volleyball tournaments and even surfing.
Zipolite is Mexico's most legendary nude beach ( unofficially nude so don't try prancing in your birthday suit through town) but its clothing-optional stretch of sand is just one of the many reasons to fall in love with Mazunte. 
3. Slurp Some Fresh Oysters
Indulge in a platter of fresh-from-the-sea raw oysters, a known aphrodisiac, while lounging on the beach. At both Playa Manzanillo and Playa Carrizalillo you'll see fisherman diving for oysters and you can order them by the dozen served with fresh-squeezed lime juice.
4. Unwind with a Couples Massage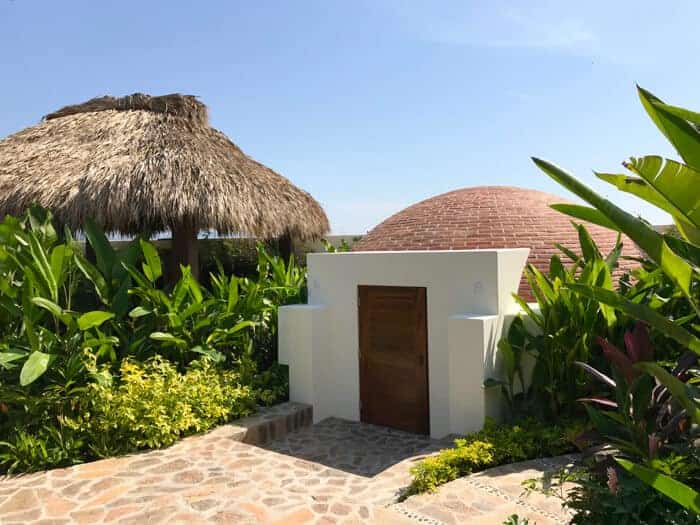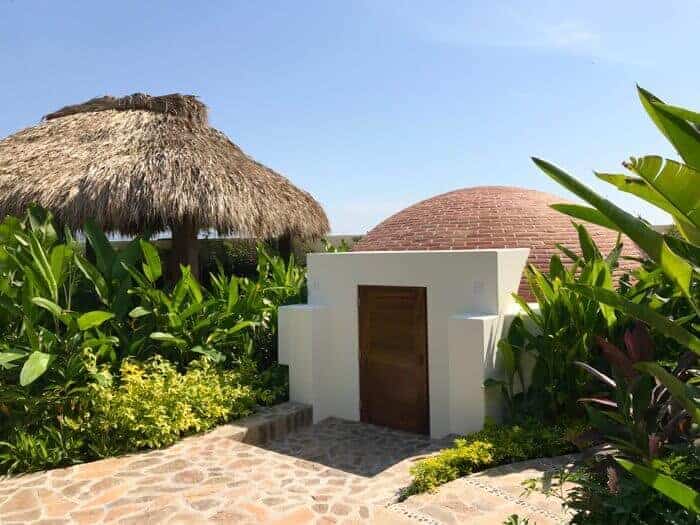 Feeling stressed? Unwind with a couples massage and soak in a bath of milk and honey at Temazcalli Spa, located above HWY 200 in the Lázaro Cárdenas neighbourhood. In addition to offering therapeutic and hot stone massages, reiki and facials their spa facility also features an authentic temazcal, where you can experience a ceremonial spa ritual (minimum two people).
Or, visit the new indoor-outdoor spa complete with a temazcal steam bath at Vivo Resorts, nine miles from Puerto Escondido. Learn more about massage therapy in Puerto Escondido.
5. Go to Paris – in Mexico
Paris may claim to be the most romantic city in the world, but it doesn't have palm trees. Dine on coq au vin and other French inspired dishes on the leafy terrace at Paris Le Bistro restaurant on the Rinconada and listen to French love ballads under a twinkling Eiffel Tower.
You'll soon fall in love with your own private City of Light. Themed menus are often in effect for Valentine's Day and other special occasions.
6. Sip Cocktails at Sunset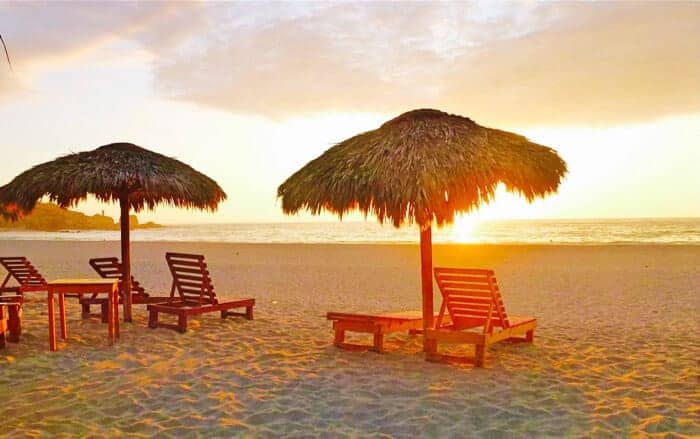 Sunsets make the perfect setting for romantic cocktails, dinners or strolls along the beach. Enjoy a fabulous Pacific Coast sunset while sipping a margarita or mezcal cocktail at Fresh Restaurant on Zicatela Beach.
Or, head to Espadin Restaurant or the aptly-named Sunset Bar  located within Villas Carrizalillo near the Rinconada. Hotel Santa Fe is also a favourite spot to watch the sun drop below the horizon.
7. Get Serenaded with Love Ballads

Get in a romantic mood by requesting your favourite love song or a classic Mexican love ballad from one of the roving troubadours who stroll the beaches of Puerto Escondido. You can most often find them on Manzanillo Beach and Playa Principal on the weekends.
Not sure what songs to request? Check out our post with a playlist of love ballads to request from mariachis in Mexico.
8. Shower Yourselves with Roses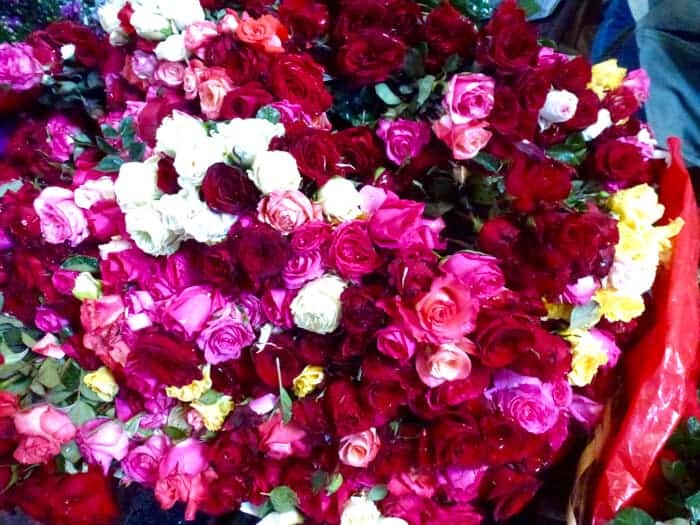 Nothing says "I love you" like a bouquet of romantic flowers. You don't need to skimp on roses in Puerto Escondido. You can splurge on an armful of fragrant roses for a fraction of the price you'd pay at home. They're also fresher and will last much longer than roses you buy anywhere else in North America.
To kick off your romantic getaway in Puerto Escondido with a flurry of blooms, just head to the Benito Juarez Market where there's a special flower section. Here you'll see flower vendors offering a wide variety of roses as well as paper white calla lilies, bird of paradise and brilliant red anthuriums. For 200 MXN (around $20) you can get a beautiful bouquet of flowers.
9. Choose a Romantic Hotel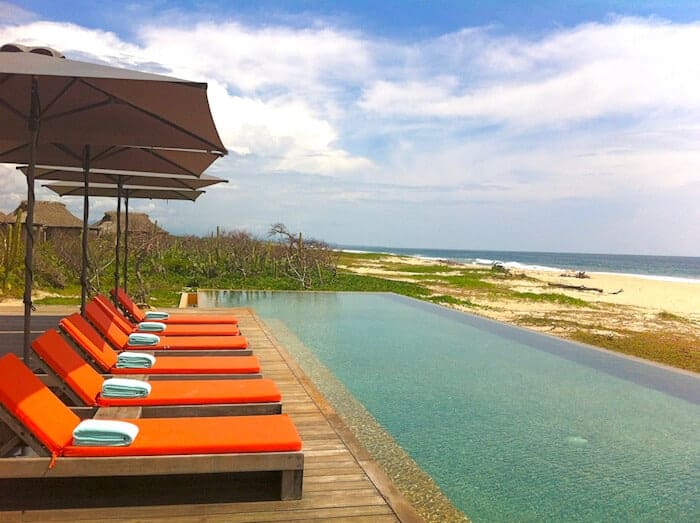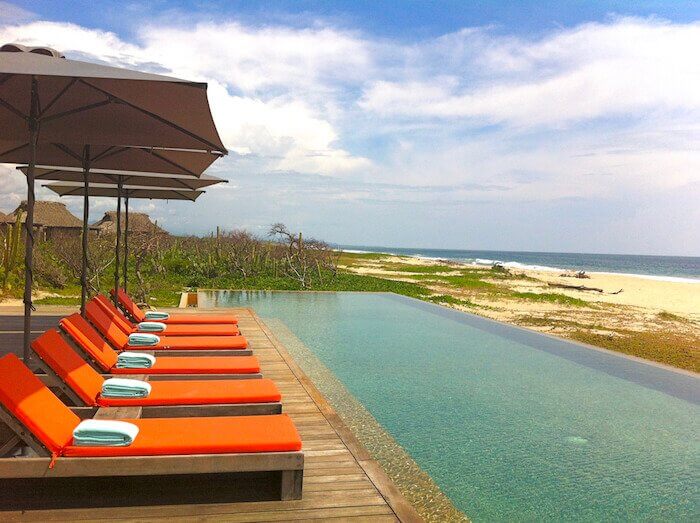 An extra special hotel is a key ingredient for a romantic getaway in Puerto Escondido. You don't want screaming kids, traffic or construction noise to interrupt your time together. Pair seclusion with some pampering, add fine food and drink and you've created the perfect backdrop for your romantic getaway.
Some of the most romantic hotels in Puerto Escondido include the Hotel Santa Fe, Villas Carrizalillo and  Hotel Escondido.  Or further afield, both  Zoa Resort (Mazunte) and Secrets Resort & Spa ( Huatulco) are ultra romantic hotels for a couples getaway.
Check our Ultimate List of the Most Romantic Hotels in Mexico for more ideas.
Insider tip: Try checking room rates on HotelsCombined.com. This free search engine compares rates on Expedia, Hotels.com, Booking.com and all the top travel sites and lists them in order of price, so you can select the best room package possible. I used HotelsCombined.com to book at room at Holiday Inn Huatulco   and scored a rate of  $85 CAD (including breakfast and taxes) per night compared to the $104.50  I found on my own.
Disclosure: A Taste for Travel participates in affiliate advertising programs. Read more on our Disclosure Page.
Thank you for supporting our website!
Read our Essential Puerto Escondido Travel Guide for more information on hotels, beaches, things to do, day trips and more in Puerto Escondido.