We may earn income from links in this post. Please read this Disclosure for details.
Looking for the best things to do on a weekend in Mexico City?
Whether you're enroute to one of the country's beautiful beaches or you're planning a long weekend getaway, Mexico City is one of the best places to spend some time.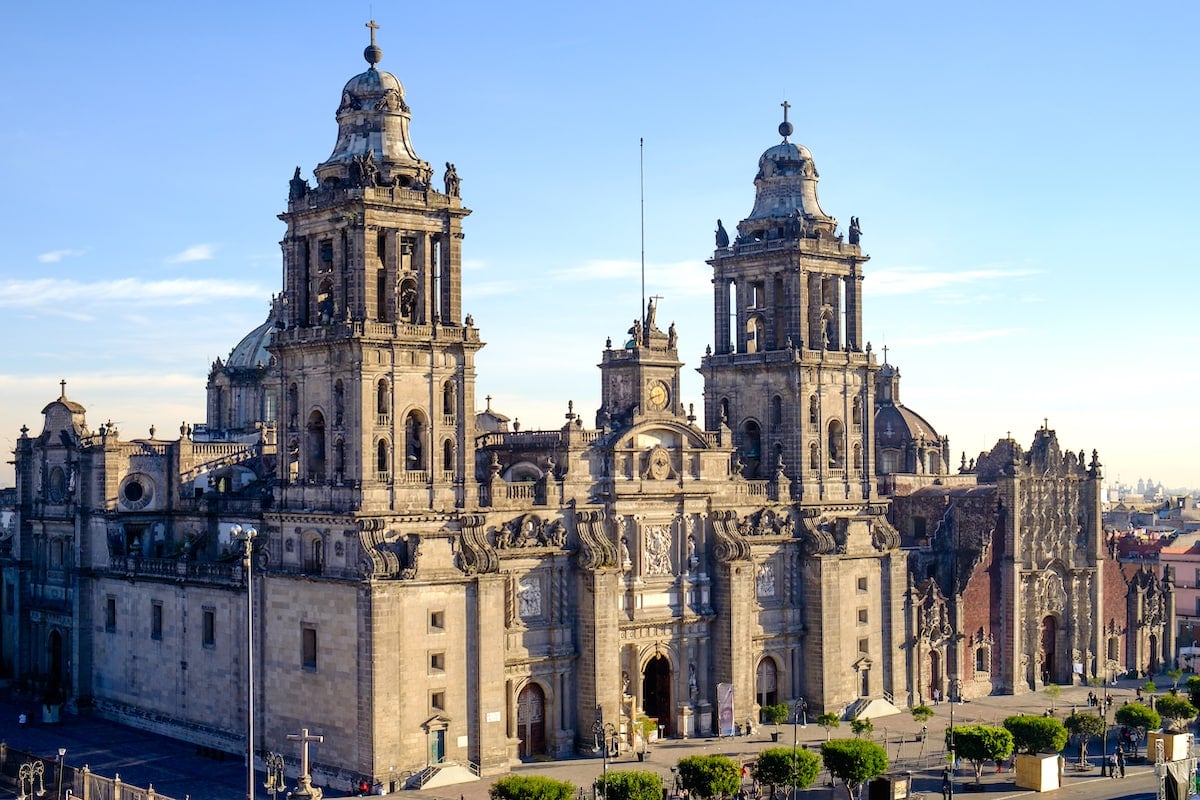 Over the course of several years writing about Mexico's food scene for Fodor's guidebooks and Lonely Planet, I've spent a lot of time in Mexico City.
And while it would take a lifetime to explore its amazing architecture, rich history and exciting culinary scene in-depth of North America's largest city, a 3-day weekend is enough to get a taste of one of the world's most fascinating destinations.
Here are my top picks for the best attractions, restaurants and sights to see on a Mexico City weekend.
1. Explore the Centro Histórico – Historic Centre
To begin your three days in Mexico City, head to the Plaza del Zócalo, one of the world's largest public squares. It's the heart of the historic centre of Mexico City and a UNESCO World Heritage Site.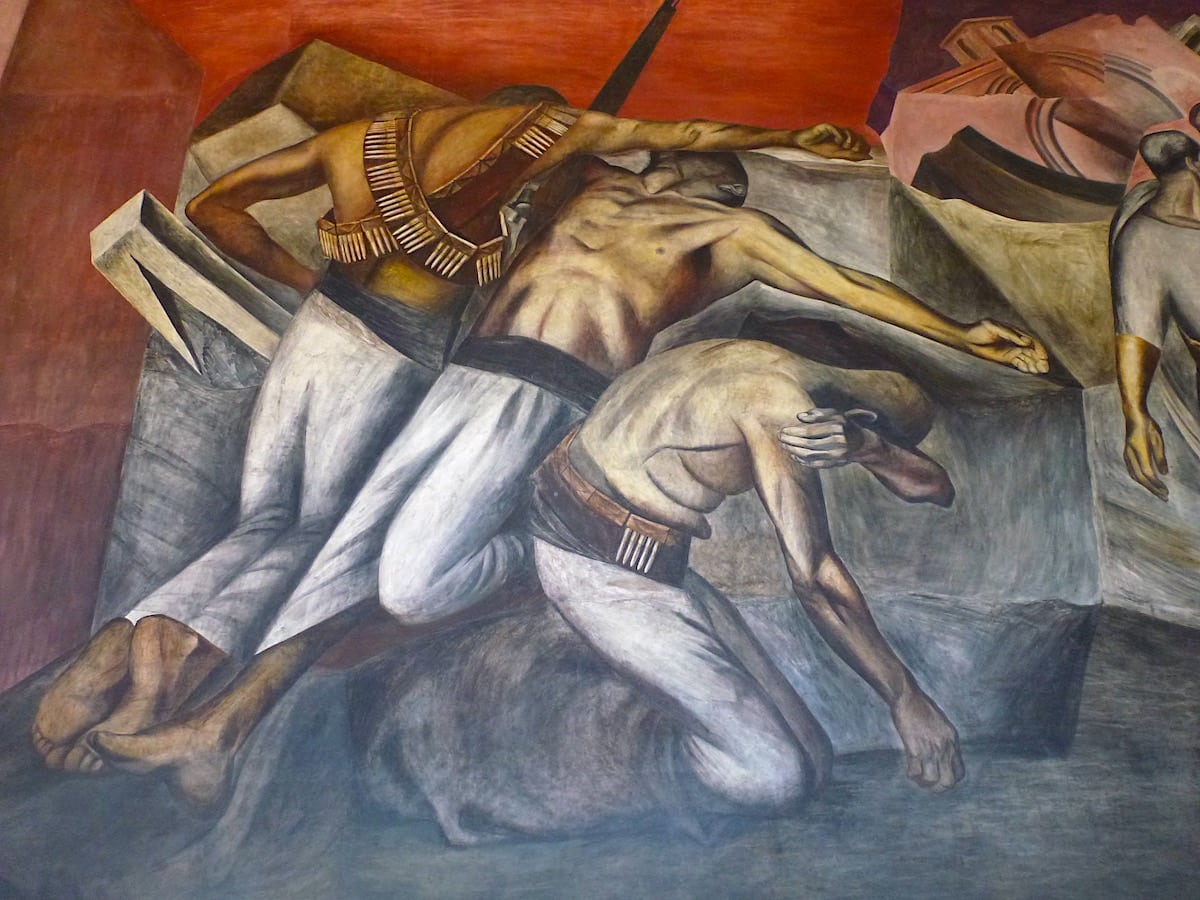 The main attractions include:
the impressive National Palace (home to the bell of Dolores Hidalgo – rung at the start of the Mexican revolution as well as murals by Diego Rivera),
beautiful baroque Metropolitan Cathedral,
archeological ruins of Templo Mayor, part of the ruins of the great Aztec city of Tenochtitlan, founded in 1325,
Antiguo Colegio de San Juan Ildefonso, home to murals by Diego Rivera, Orozco and other leaders in the Mexican muralist movement.
2. Take a Food Tour of Mexico City's Food Markets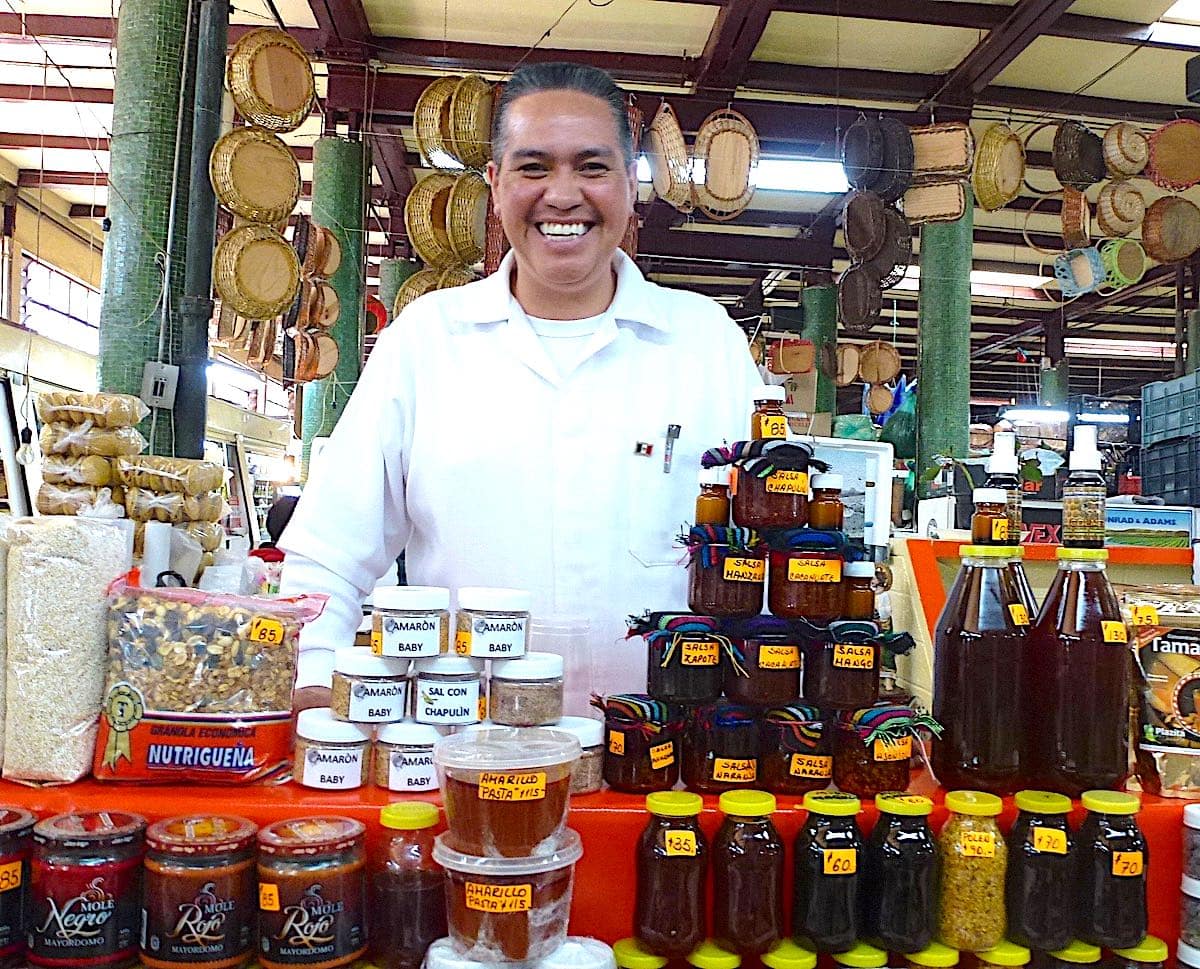 For food fans, there's no better thing to do than take a tour of one of Mexico City's traditional food market with a local guide. Culinary Backstreets offers several in-depth and tasty food tours in Mexico City.
One of the tours dives into the culinary secrets of the historic centre while another heads to the Urban Eco-Reserve of Xochimilco to meet local producers farming the ancient gardens.
If you have time for just one market, I'd choose the Mercado San Juan, home to a wide range of culinary delights.
3. Stay in a Historic Hotel
One important consideration for a perfect weekend in Mexico City is choosing your hotel. Mexico City is huge.
While it's possible to stay in a hotel near Benito Juarez airport (which can be handy if you have only one day in Mexico City or an early-morning flight), your best bet is to choose a central location. That way you can reduce your time in the city's notorious traffic!
At Grupo Habita's Hotel Downtown, a 17th century palace turned design hotel that's just steps from Mexico City's Plaza de la Constitución, you can walk to many attractions.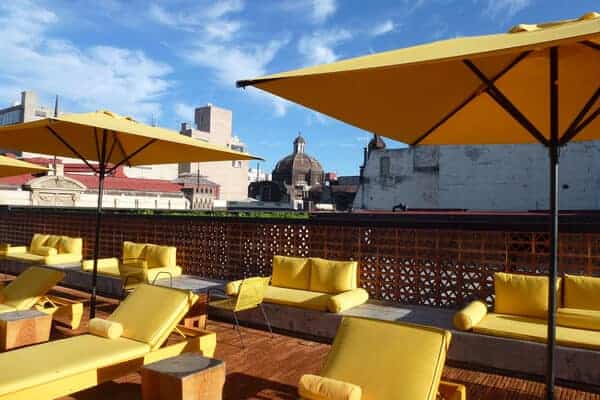 In the morning you can enjoy morning espresso in a mezzanine patio graced by a painting by influential muralist Manuel Rodríguez Lozano.
Or walk to El Cardenal, the legendary restaurant near the zocolo, famous for its hot chocolate and traditional dishes featuring ingredients such as escamoles (ant roe), verdolagas (purslane), epazote, chapulines (toasted grasshoppers), mole Oaxaqueña and more.
Another highlight of this property is the rooftop patio where a pretty swimming pool is framed by the rooftops of Mexico City's historic centre. Note: Be sure to request a quiet room, away from the nightclub on the top floor.
Another great option is to stay in the trendy Roma Norte neighbourhood. You'll still be close to Mexico City's major attractions but you'll get more of a local feel – with leafy plazas, cafes, museums, bars and restaurants.
4. Dine at Dulce Patria
In Polanca, another popular Mexico city neighbourhood to stay in, chef Martha Ortiz creates lyrical stories through cuisine at Dulce Patria. The daughter of the celebrated Mexican artist Martha Chapa, Ortiz imagines each plate as the artistic expression of Mexican experiences in still life or playful sculptural form.
Every plate tells a story here. The menu evolves monthly with dishes such as "Maria Goes to the Market" influenced by opera, literature and art.
To wind up your meal, a fantastical ferris wheel of treats offers a new spin on dessert.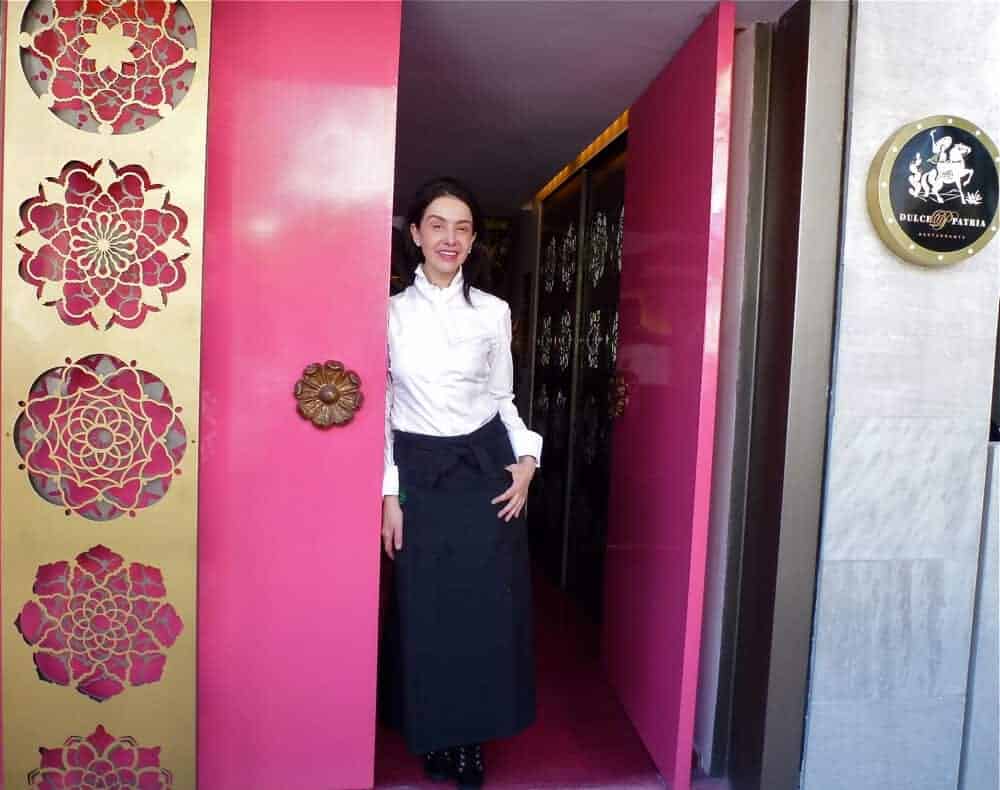 5. Learn about Chocolate at Mucho Mundo Chocolate Museum
Food is an important part of a weekend trip to Mexico City. Learn all about chocolate at Mucho Mundo Chocolate, the expansive cacao museum that focuses on the chocolate experience through its interpretation through artistic, cultural and gastronomic experiences.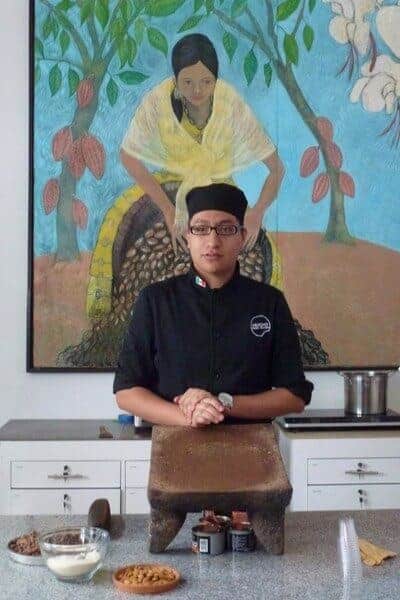 The curated exhibit space filled with contemporary and 17th century art from private collections is a meeting place for chocolate lovers, cocoa farmers, artisans, gourmets, and international artists.
Learn how to grind cacao nibs, sip hot chocolate and explore chocolate sculptures with Mexican themes developed by chefs such as Oswaldo Tapia and Victor Rivera.
6. Explore the Frida Kahlo Museum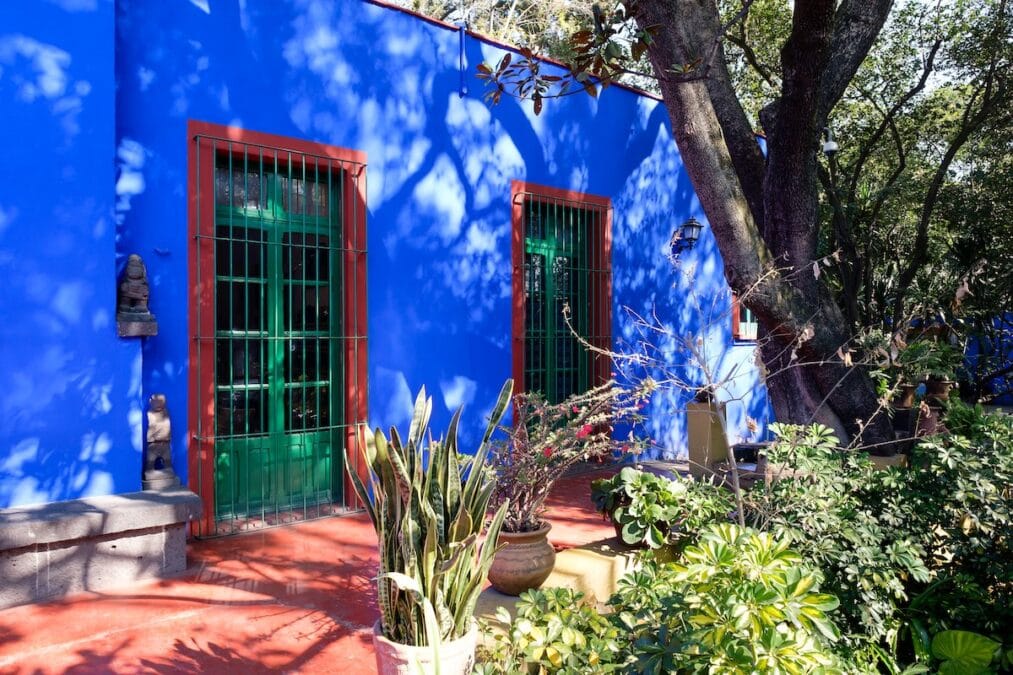 Situated in the borough of Coyoacán, known for its cobblestone streets and historic architecture, the Frida Kahlo Museum is well worth a visit during a weekend in Mexico City.
Known as the Blue House, it offers insights into the life of the famous artist through its collection of personal items, folk art and art. Also nearby is the Museum of Leon Trotsky (Museo Casa de Leon Trotsky ), dedicated to the famous Russian revolutionary known for his role in the Bolshevik Revolution.
7. Discover Food as Art at Pujol
For culinary drama, head to Pujol recognized as #17 on the list of San Pelligrino's 50 Best Restaurants in the world, to experience Mexican using ancient as well as modern culinary techniques.
On Chef Enrique Olvera's tasting menu are delights such as an interpretation of street food in an unforgettable dish featuring baby corn sprinkled with powdered chicatana (ant), coffee, costeño chile and mayonnaise served over a gourd.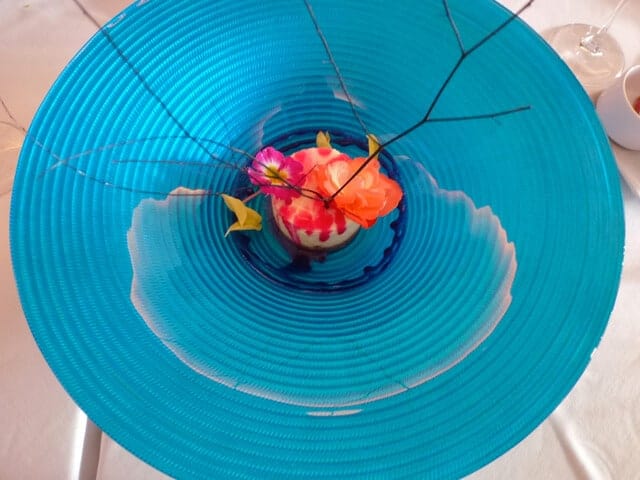 8. Float the Ancient Canals of Xochimilco
Centuries ago, the floating gardens or chinampas were an important part of the Aztec Empire. Today, the 180 kilometres of waterways are a popular place to float along the canals in a trajinera, one of the colourfully painted gondolas.
While cruising the canal, you can listen to mariachi music, sip tequila and eat traditional street food while the scenery slips by.
While Xochimilco is located outside the historic centre, it's worth factoring in a half-day to experience this unique oasis.
Learn more about getting there, the costs, the truly frightening "Island of the Dolls" and more in our post on Weird and Wonderful Xochimilco, Mexico.
9. Spend a Morning at Dolores Olmedo Patiño Museum
If you do plan on visiting Xochimilco on your weekend in Mexico City, then be sure to stop at this vast museum. Also located south of downtown and set within a 17th century hacienda that was home to philanthropist Dolores Olmedo Patiño, it's one of the city's best art museums.
In addition to its fine collection of pre-Hispanic and folk art, it is also home to many works by Diego Rivera and Frida Kahlo. The grounds of the museum are especially pretty. You'll likely see some of the Xoloitzcuintles, a rare Mexican breed of dog, on your visit.
10. Soak up the Rooftop Bar Scene
If you love design hotels, you'll be interested in Condesa DF, another of Grupo Habita's stylish hotels in Mexico City.
At sunset, its rooftop lounge is a top spot for sipping cocktails with views among the leafy treetops in the hip Condesa neighbourhood.
When it comes to style, the Condesa DF is definitely one of the most chic and trendy hotels in Mexico City.
11. Time Your Visit for Gallery Weekend Mexico
This weekend devoted to contemporary art attracts avant-garde artists, renowned art professionals and art enthusiasts.
If you're flexible with dates, it's worth timing your visit to catch this exciting event. Gallery Weekend Mexico takes place each September in 47 galleries across Mexico City and features work by more than 165 artists.
For those looking for free things to do in Mexico City, you can't go wrong attending Gallery Weekend Mexico. It's one of the newest additions to the worldwide movement that began in Berlin and takes place in Vienna, Madrid, New York and Chicago.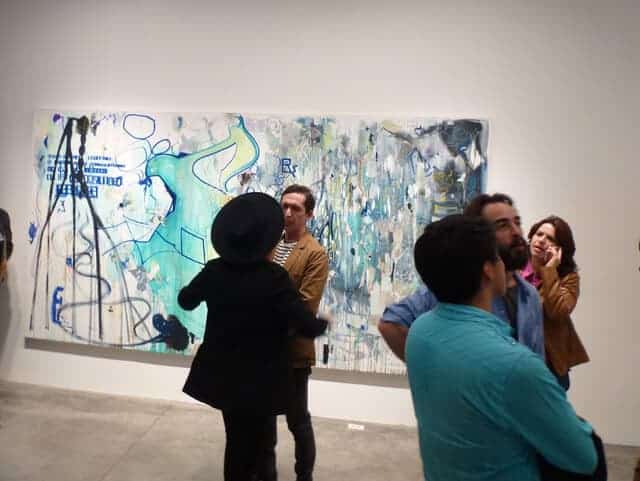 Begin your Gallery Weekend Mexico evening with rooftop cocktails at Condesa DF, a 1928 building in the French neoclassical style. At dusk, free shuttle buses are available to drop you off at the entrance to top galleries along special routes in five of the most stylish colonias of Mexico City.
For art lovers, Gallery Weekend Mexico is a celebration of culture and life so plan to stay late, enjoy cutting-edge contemporary art and get festive with tequila, wine and cocktails. It's also an opportunity to purchase fine art pieces as each venue will inaugurate its most significant exhibitions of the season.
12. Feast on Seafood at Contramar Restaurant
Another memorable restaurant to visit in Mexico City is Contramar, located in the Roma Norte neighbourhood. Menu highlights include the grilled fish in chile and parsley, the salpicons of seafood and various ceviches. They're all ultra fresh and expertly prepared.
And save room for the fig tart for dessert!
13. Make a Pilgrimage to the Virgin of Guadalupe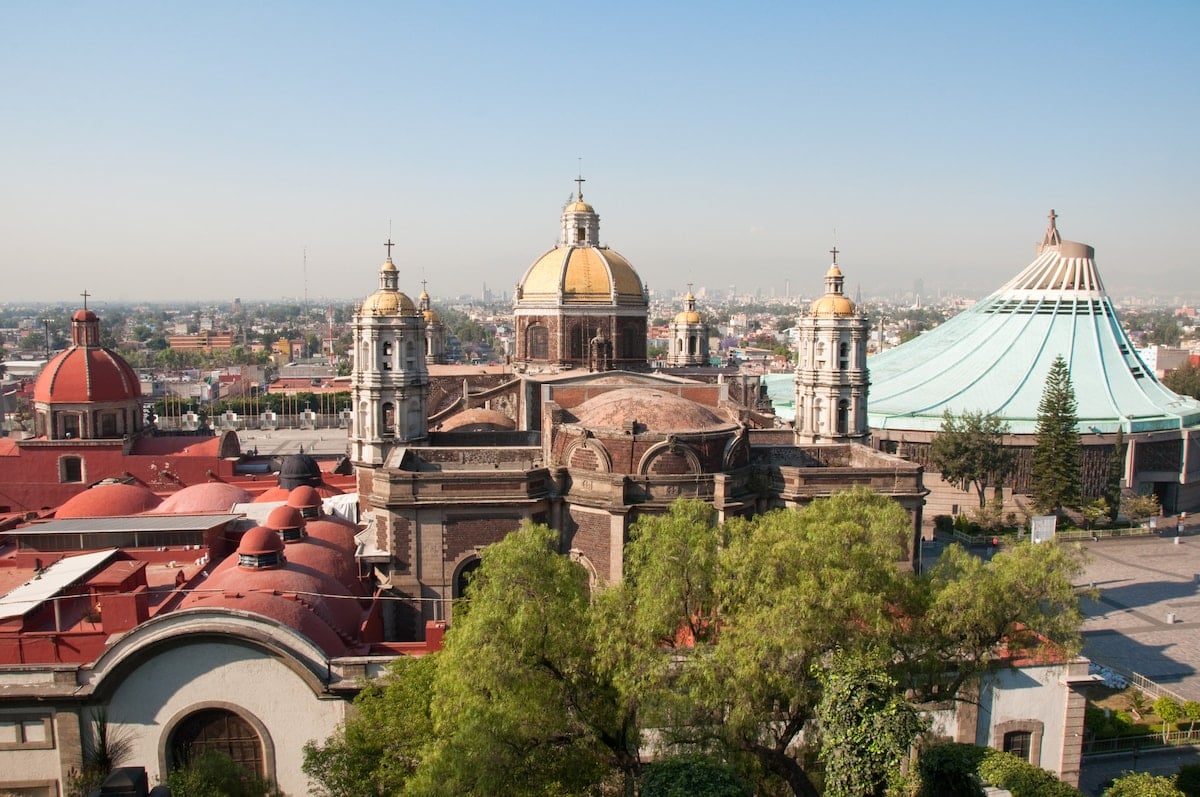 One of the top religious sites in the world and a top attraction in Mexico City for Roman Catholics is the Basilica of Our Lady of Guadalupe. This National Shrine of Mexico houses the cloak containing the image of Our Lady of Guadalupe.
The current structure dates to 1660 when the first chapel/shrine to the Virgin of Guadalupe was built on the top of Tepeyac Hill. Today, it continues draws the faithful from across Latin America and, even for non-Catholics is a fascinating place to visit.
Travel Guide to a Mexico City Weekend
Getting around: Taxi fares at Mexico Airport are regulated and the usual fare to the Centro Historico is about 300 MXN pesos. Purchase your ticket at one of the authorized booths near the arrival gates. Then, present your ticket to the driver at the taxi stand outdoors.
Uber: It's also possible to take Uber or DiDi to get around Mexico City. I haven't taken Uber in Mexico City but reports from others who have are positive. Do not hail a taxi or take a car offered by touts at the airport or on the street.
Hotels: For a centrally located hotel, try Grupo Habita's Hotel Downtown near the Zocolo and with easy access to art galleries, restaurants and nightlife.
They also own several other chic hotels in Mexico City so check their website for their Lucky Day specials and you might score a deal.
Also check our post on Most Romantic Hotels in Mexico for a few selections perfect for a couples' weekend in Mexico City.
Save to Pinterest!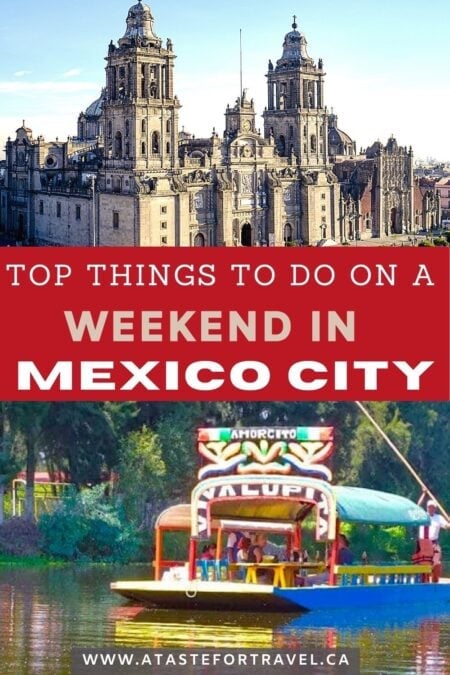 Dividing her time between Canada, Guatemala and Mexico (or the nearest tropical beach), Michele Peterson is the founder of A Taste for Travel. Her award-winning travel and food writing has appeared in Lonely Planet's cookbook Mexico: From the Source, National Geographic Traveler, Fodor's and 100+ other publications.
View more posts by Michele Peterson Read more