We may earn income from affiliate advertising links in this post. Please read our Disclosure Statement for details.
Looking for the best things to do at Gallery Weekend Mexico in Mexico City? This weekend devoted to contemporary art attracts avant-garde artists, renowned art professionals and art enthusiasts — all set against the background of one of the world's best food cities.
Gallery Weekend Mexico takes place each September in 47 galleries across Mexico City and features work by more than 165 artists. So if you're headed to Mexico City, it's worth timing your visit to catch this exciting event.
If you're looking for free things to do in Mexico City, you can't go wrong attending Gallery Weekend Mexico. It's one of the newest additions to the worldwide movement that began in Berlin and takes place in Vienna, Madrid, New York and Chicago.
Here are some of the top things to do in Mexico City during Gallery Weekend Mexico. It's a fusion of form and flavour in Mexico City's ever-evolving and always exciting culinary scene.
1. Art with Breakfast
At Grupo Habita's Hotel Downtown, a 17th century palace turned design hotel that's just steps from Mexico City's Plaza de la Constitución, you'll enjoy morning espresso in a mezzanine patio graced by a apocalyptic painting by influential muralist Manuel Rodríguez Lozano.
Then, climb the stone-forged stairway to a rooftop patio where a pretty swimming pool is framed by the rooftops of Mexico City's historic centre. Be sure to make time to visit the Antiguo Colegio de San Juan Ildefonso, home to murals by Diego Rivera, Orozco and other leaders in the Mexican muralist movement.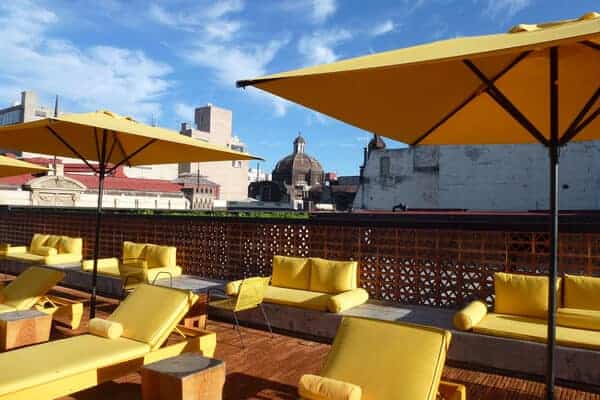 If you love design hotels, you'll also be interested in Condesa DF, another of Grupo Habita's stylish hotels in Mexico City. Its rooftop lounge is a top spot for sipping cocktails with views among the leafy treetops in the hip Condesa neighbourhood.
The Condesa DF is definitely one of the most chic and trendy hotels in Mexico City.
2. Each Plate Tells a Story at Dulce Patria
In Polanca, another popular Mexico city neighbourhood to stay in, chef Martha Ortiz creates lyrical stories through cuisine at Dulce Patria. The daughter of the celebrated Mexican artist Martha Chapa, Ortiz imagines each plate as the artistic expression of Mexican experiences in still life or playful sculptural form.
The menu evolves monthly with dishes such as "Maria Goes to the Market" influences by opera, literature and art. To wind up your meal, a fantastical ferris wheel of treats offers a new spin on dessert.
3. Chocolate Art at Mucho Mundo Chocolate Museum
Chocolate is an art form at Mucho Mundo Chocolate, the expansive cacao museum that focuses on the chocolate experience through its interpretation through artistic, cultural and gastronomic experiences. The curated exhibit space filled with contemporary and 17th century art from private collections is a meeting place for chocolate lovers, cocoa farmers, artisans, gourmets, and international artists.
Learn how to grind cacao nibs, sip hot chocolate and explore chocolate sculptures with Mexican themes developed by chefs such as Oswaldo Tapia and Victor Rivera.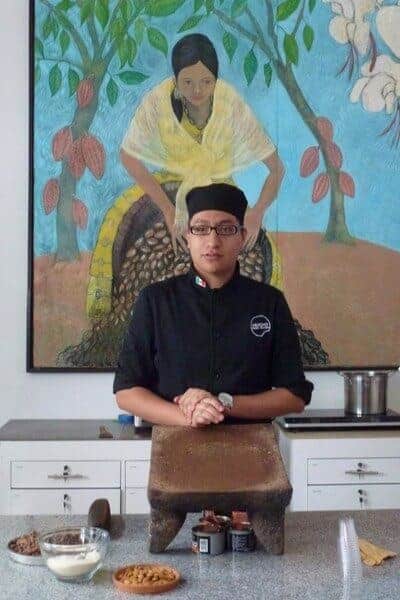 4. Food as Performance Art at Pujol
For drama, head to Pujol recognized as #17 on the list of San Pelligrino's 50 Best Restaurants in the world, to experience Mexican using ancient as well as modern culinary techniques.
Chef Enrique Olvera's tasting menu offers delights such as an interpretation of street food in an unforgettable dish featuring baby corn sprinkled with powdered chicatana (ant), coffee, costeño chile and mayonnaise served over a gourd.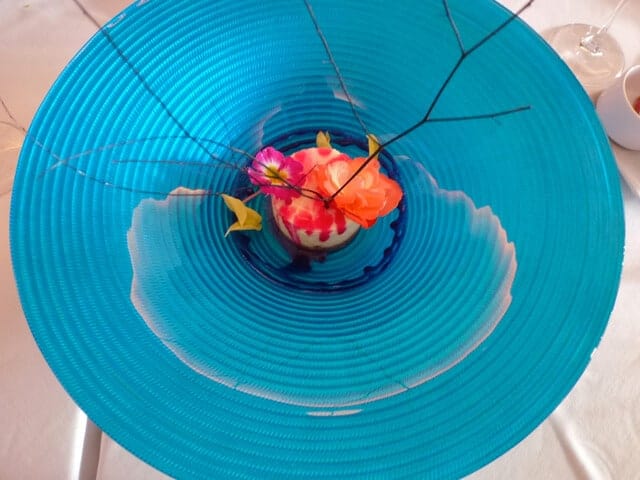 5. Gallery Weekend Mexico Art Crawl + Cocktails
Begin your Gallery Weekend Mexico evening with rooftop cocktails at Condesa DF, a 1928 building in the French neoclassical style. At dusk, free shuttle buses are available to drop you off at the entrance to top galleries along special routes in five of the most stylish colonias of Mexico City.
Gallery Weekend Mexico is a celebration of art and life so plan to stay late, enjoy cutting-edge contemporary art and get festive with tequila, wine and cocktails. It's also an opportunity to purchases fine art pieces as each venue will inaugurate its most significant exhibitions of the season.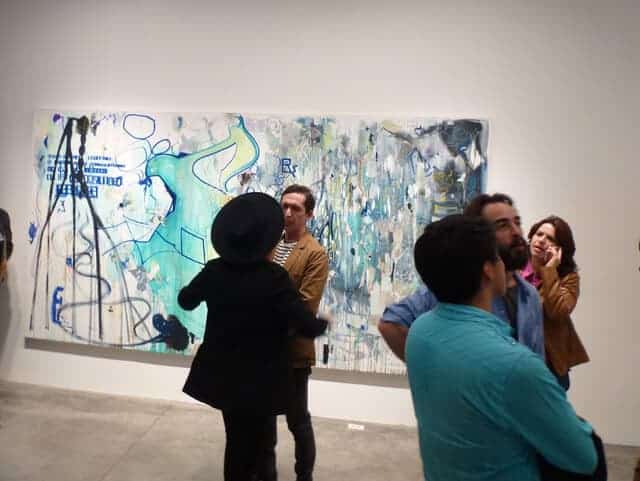 Travel Guide to Mexico City Gallery Weekend
Grupo Habita's Hotel Downtown is centrally located near the Zocolo and with easy access to art galleries, restaurants and nightlife.
Save to Pinterest!
Disclosure: A Taste for Travel participates in affiliate advertising programs. Read more on our Disclosure Page.
YOU MIGHT ALSO LIKE
Weird and Wonderful Xochimilco Mexico City
Ultimate List of Most Romantic Hotels in Mexico
A Pod Hotel Arrives at Mexico City Airport
3 Mexico City Airport Hotels You'll Love