We may earn income from links in this post. Please read this Disclosure for details.
Looking for the best things to do on a weekend in Mexico City?
Whether you're on your way to one of the country's beautiful beaches or you're planning a long weekend getaway, get ready to experience one of the world's most vibrant and culturally-rich cities!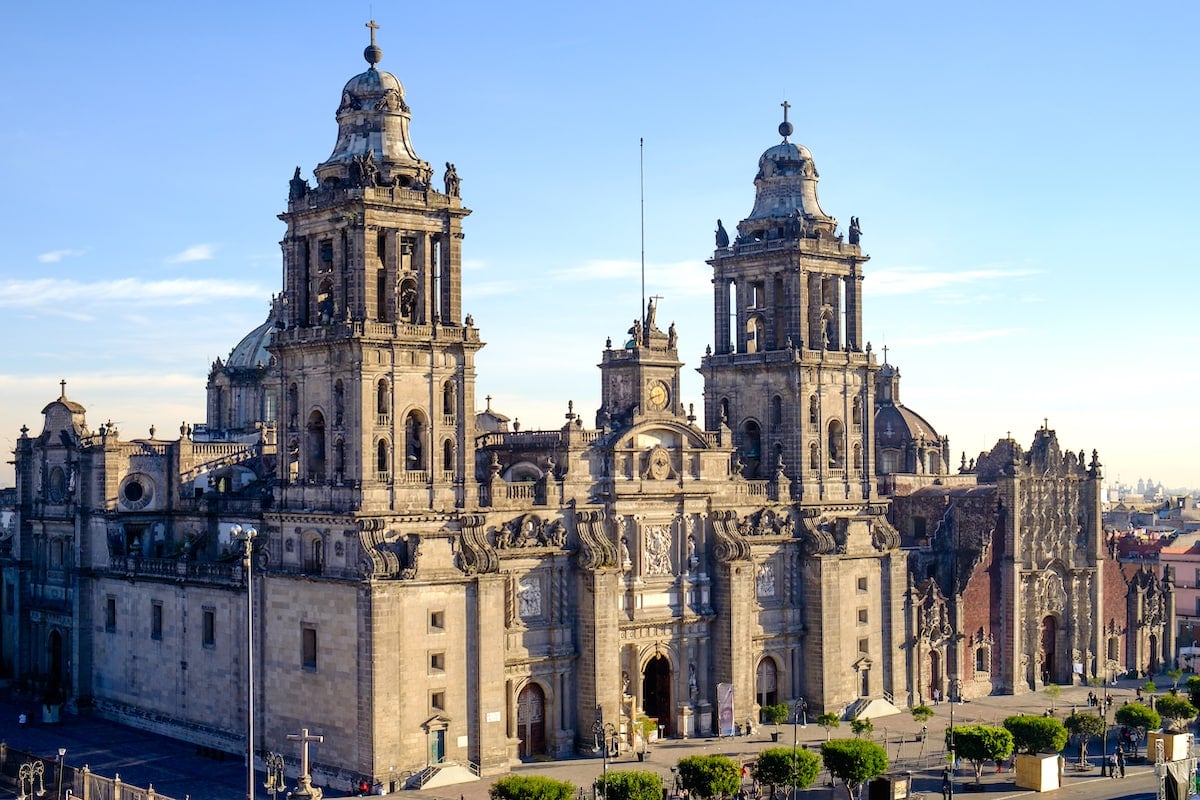 Over the course of the two decades of writing about Mexico's food scene for Fodor's guidebooks and Lonely Planet's cookbook Mexico: From the Source, I've spent a lot of time in Mexico City.
While it would take a lifetime to explore its wealth of historical attractions, delicious cuisine and exciting entertainment, this list of top things to do will help you get the most out of your visit to Mexico's capital city.
From exploring ancient ruins to dining at exciting restaurants, a weekend in Mexico City is sure to create memories of a lifetime!
Contents of this Guide to a Weekend in Mexico City
1. Explore the Centro Histórico (Historic Centre)
Mexico City's historic centre or Centro Historico is the perfect place to explore Mexico's past and present.
Start with the Plaza de la Constitución, also known as the Zócalo. It's Mexico City's main square and one of the largest in the world.
This UNESCO World Heritage Site serves as the beating heart of the historic centre of Mexico City.
Here you'll find important sights such as the impressive Mexico City Metropolitan Cathedral with its bell towers, carved reliefs and ornate Baroque facade built between 1573 and 1813.
🌟 Pro Tip: To save time on your weekend in Mexico City, it's smart to sign up for a Half-Day Walking Tour.
Not only will you gain valuable insights into the three main attractions on the zocolo — the Metropolitan Cathedral, the Aztec Templo Major and National Palace — but guided tours can save time standing in queues.
Check prices and availability of a Half-Day Walking Tour of Mexico City on Viator.com.
2. Get Impressed by Palacio Nacional (Mexico's National Palace)
The National Palace in Mexico City is one of the most significant pieces of architecture in North America. Home to many government offices and the official residence of the President of Mexico, the National Palace has been altered multiple times over its history.
Today, the building itself is an eclectic mix of different architectural styles ranging from neoclassical to Baroque.
From the famous mural depicting Mexico's history by Diego Rivera to ancient stone reliefs documenting Aztec life, there's plenty to take in at the National Palace.
It continues to be an integral part of Mexico's heritage so it's no surprise that this iconic palace continues to draw travellers from around the world.
🌟 Pro Tip: Admission is free. Closed Mondays.
3. Marvel at the Aztec Templo Mayor
While at the Metropolitan Cathedral, you'll discover it was built on site of the Templo Mayor of the great Aztec city of Tenochtitlan.
Today, those ruins are another major must-see attraction in Mexico City's historic centre (Google Map).
In addition to exploring the atmospheric ruins of the ancient city's main temple, visitors can browse more its vast collection of more than 7,000 fascinating Aztec artifacts including sculptures, religious objects, jewellery and more.
Not only is Templo Mayor a great place to learn about the Aztec civilization, it continues to provide archaeologists with invaluable information regarding the late Postclassic period of Mexico's pre-colonial past.
🌟 Pro Tip: Templo Mayor is a very popular Mexico City attraction and tickets can sell out. To avoid disappointment, purchase a Skip-the-Line Entry Ticket online in advance.
4. Be Amazed by Mezmerizing Murals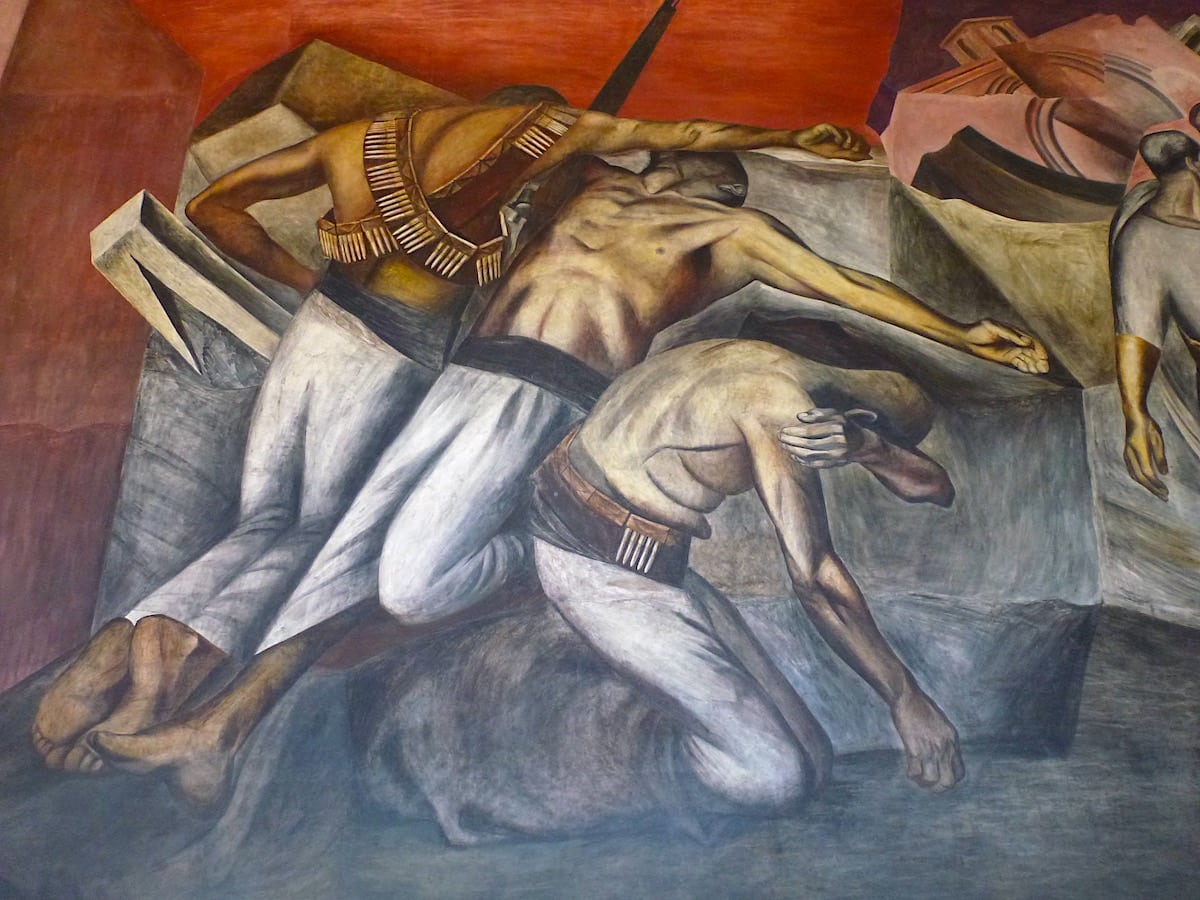 A few steps away from the main attractions of the Zócalo is the Antiguo Colegio de San Juan Ildefonso.
This former Jesuit college (Google Map) has been restored and is now an important cultural center and art gallery.
It hosts special events and expositions but is also home to murals by Diego Rivera, Orozco and other leaders in the Mexican muralist movement.
🌟 Pro Tip: Admission is free on Sundays. Closed Mondays.
Check prices and availability of a Mexico City Mural Tour on Viator.com.
5. Sample Street Food on a Mexico City Food Walking Tour
For culinary adventurers, another top thing to do on Mexico City weekend is to sample its authentic street food.
Mexico City's historic centre has some of the best street food you'll ever try!
While there are lots of food tours in Mexico City, I'm a big fan of the small group tours offered by Culinary Backstreets.
I've taken their food tours in Istanbul and other culinary capitals of the world, including Mexico City. Led by local guides who are passionate about food, Culinary Backstreets' tours are a full scale immersion into the culture of food.
Their Culinary Secrets of the Centro Histórico tour does a deep dive into the culinary secrets of the historic centre. It begins with churros and hot chocolate. Then you graze your way through the heart of the city.
During food stops, you'll have opportunities to meet street vendors, shop keepers and restauranteurs. And hear their stories!
Some of the famous tacos in Mexico City you can try include:
lengua (tongue),
sesos (brain),
ojo (eye),
longaniza (sausage),
cabeza (head),
trompa (tripe),
maciza (firm meat without fat),
molleja (chicken gizzard),
cachete (beef cheek)
and more!
During your walking tour, your guide will point out places you'd likely miss on your own. Check out this mural in the Mercado Abelardo L. Rodriguez!
We also recommend this Culinary Backstreets food tour If you're in Mexico City for just one day. It combines sightseeing in the Historic Zone as well as a deep immersion into local food.
Worried about what to do with your luggage during your walking tour?
You can easily stash your suitcases at a centrally-located Mexico City luggage storage location and pick it up after your food tour.
🌟 If you're in Mexico City for four days, you'll have time for another fascinating Culinary Backstreets tour. Spend a day at the floating canals of Xochimilco where you'll meet local producers farming the ancient gardens.
6. Take a Peek at Sanborns de los Azulejos
The Culinary Backstreets Tour of Mexico City also includes a stop at Sanborns de los Azulejos (Google Map).
This popular Mexican chain restaurant is similar to a Denny's or VIPS serving breakfast classics as well as Mexican specialities.
At this location, what's remarkable isn't its food but its setting within the courtyard of a stately 16th century mansion. Known as the Casa de Los Azulejos (House of Tiles) its facade is decorated with beautiful blue and white tiles from Puebla.
With its Mudéjar style courtyard set beneath a stained glass roof, the interior is equally impressive.
Taking a self-guided tour of the Casa de Los Azulejos is one of the best free things to do in Mexico City.
You don't need to dine at Sanborns to explore its beauty. This gorgeous Baroque palace features ornate columns, a fountain decorated with mosaics and elaborate railings. It really is remarkable!
🌟 Pro Tip: Make a washroom stop to see some early murals created by painter José Clemente Orozco wrapped around the entry.
7. Zoom Around Mexico City's Centro Historico in a Tuk-Tuk (Ciclotaxi)
A fun way to sightsee in Mexico's Historic Centre is via tuk-tuk or ciclotaxi!
You can hire one at the Plaza del Zócalo and the licensed driver will whisk you through Mexico City's oldest streets like Calle Madero and Calle Moneda.
Riding a tuk tuk is an especially handy way to get to Alemeda Central Park.
Along the way you'll see Mexico City landmarks such as the beautiful Art Deco Palacio de Bellas Artes and the Torre Latinoamericana.
8. See the "Sunday Afternoon" Mural at the Museo Mural Diego Rivera
While this small museum is not generally included on most Mexico City itineraries, it is, in my opinion, a hidden gem well worth seeing.
The main attraction of the Museo Mural Diego Rivera is the iconic mural "Dream of a Sunday Afternoon at Almeda Central" created in 1947.
It was rescued from the Hotel del Prado, a luxurious hotel built in 1947 and destroyed in the massive earthquake that hit Mexico City on September 19, 1985.
The mural depicts a synthesis of the history of Mexico from the Spanish Conquest to modern times.
Most notable are the images of 100 people including Frida Kahlo and Diego Rivera who is holding hands with a Catrina, famous in Mexico's Day of the Dead imagery.
🌟 Pro Tip: Almeda Park is one of the oldest parks in Mexico (and North America). It's been the backdrop for important events for more than 500 years.
On weekends, Almeda Park is a bustling place with street food vendors, music, dancing and a flea market. It's a good place to visit on a Sunday.
Check prices and availability of a Mexico City Mural Tour on Viator.com.
9. Soak Up Some Nature at Chapultepec Park
Another favourite thing to do on a Sunday in Mexico City is to soak up some fresh air at Chapultepec Park, Mexico City's largest park.
Covering an area of more than 686 hectares, it's the ideal place to escape the hustle and bustle of Mexico City.
Visit the Castillo de Chapultepec (Chapultepec Castle) as well as other areas such as El Lago Mayor (a large lake), La Fuente de los Coyotes (a fountain shaped like coyotes) and El Bosque de Chapultepec (a verdant forested area).
Other attractions include Mexico City's Zoo, the Museum of Anthropology and a wax museum.
10. Browse the National Anthropology Museum
If you don't have time to spend the whole day at Chapultepec Park, be sure to include the National Anthropology Museum (Google Map) in your Mexico City itinerary.
It's Mexico's largest and most-visited museum. Here, visitors can explore Mexico's history from pre-Hispanic times all the way up through the 20th century.
The Museo Nacional de Antropología is walking distance to both the Polanca, Condesa and Roma Norte neighbourhoods. So plan to eat at one of the fine restaurants in those neighbourhoods.
Some of our favourites restaurants are Filigrana, Rosetta, Huset (Google Map) and Lardo.
11. Dine at Dulce Patria Restaurant in Polanca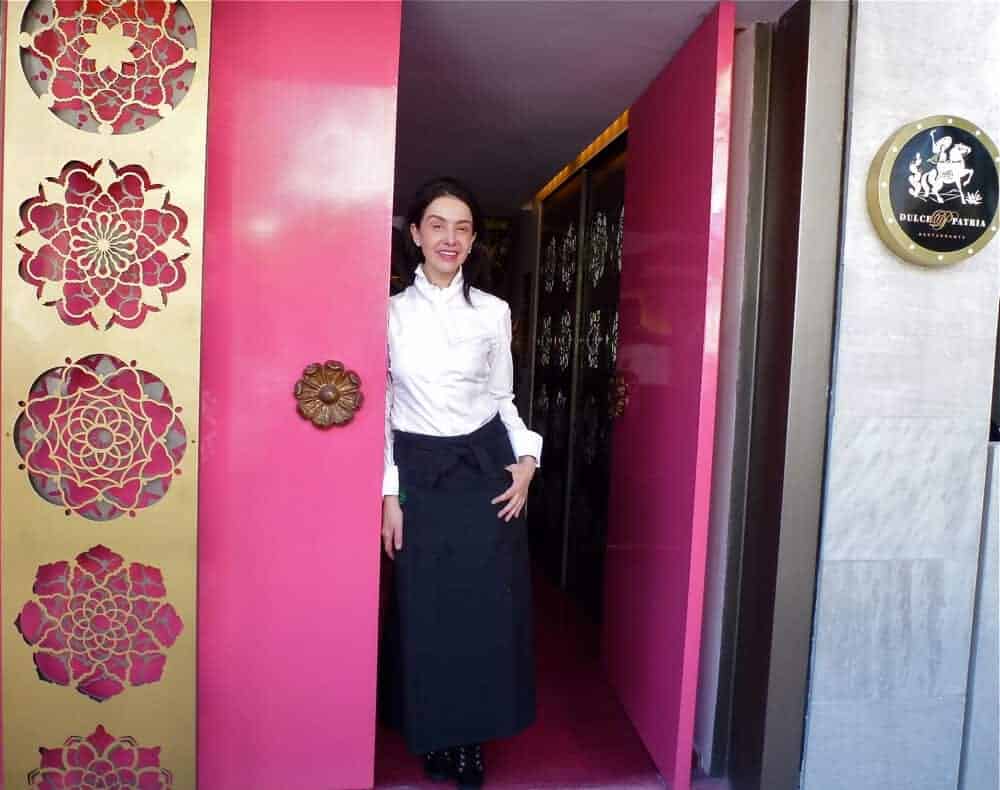 In Polanca, a popular Mexico city neighbourhood to stay in, Chef Martha Ortiz creates lyrical stories through cuisine at Dulce Patria.
The daughter of celebrated Mexican artist Martha Chapa, Ortiz imagines each plate as the artistic expression of Mexican experiences in still life or playful sculptural form.
Every plate tells a story here. The menu evolves monthly with dishes such as "Maria Goes to the Market" influenced by opera, literature and art.
To wind up your meal, a fantastical ferris wheel of treats offers a new spin on dessert.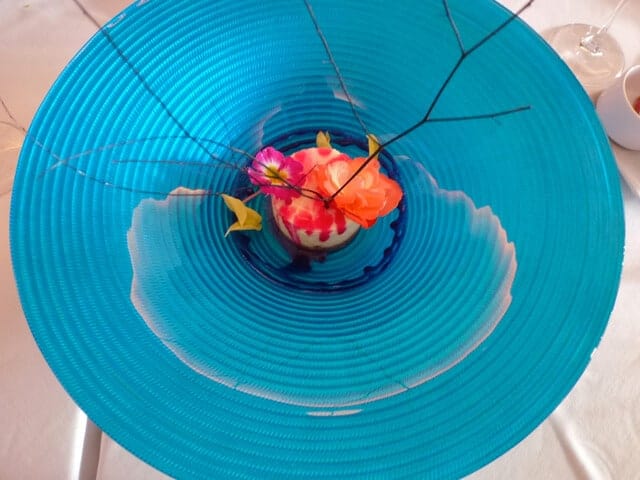 12. Get Wowed by Mexican Gastronomy at Pujol
For culinary drama, head to Pujol (Google Map) in Polanca. It's been recognized on the list of San Pelligrino's 50 Best Restaurants in the world. It's where you can experience Mexican gastronomy using ancient as well as modern culinary techniques.
On Chef Enrique Olvera's tasting menu are delights such as an interpretation of street food in an unforgettable dish featuring baby corn sprinkled with powdered chicatana (ant), coffee, costeño chile and mayonnaise served over a gourd.
Another memorable restaurant to visit in Mexico City is Contramar, located in the Roma Norte neighbourhood. Menu highlights include the grilled fish in chile and parsley, the salpicons of seafood and various ceviches. They're all ultra fresh and expertly prepared.
And save room for the fig tart for dessert!
13. Munch on Insects at a Mexico City Market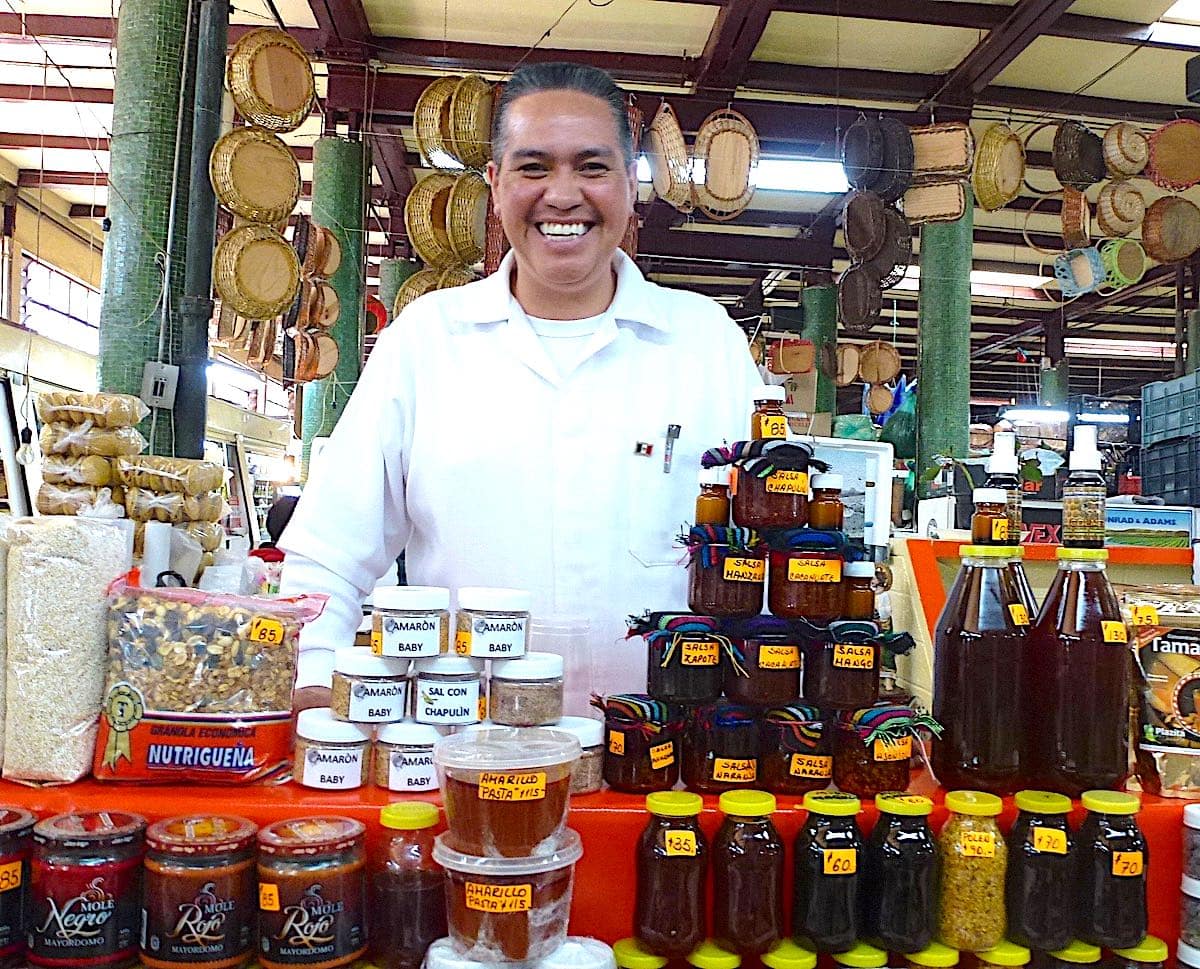 If you're interested in food, Mexico City's markets are not to be missed! Shopping in a mercado is an essential part of life in the city.
From La Merced's indoor labyrinth selling everything from chiles to produce and even handcrafts, to the historic San Juan Market brimming with seafood and other delicacies, food markets in Mexico City are a paradise for foodies.
If you have time for just one market, I'd choose the Mercado San Juan. It's home to a wide range of culinary delights.
🌟 Pro Tip: If you miss eating insects at the market, don't worry. Reserve a table for breakfast at El Cardenal (Google Map), the legendary restaurant near the zocolo.
It's famous for its traditional dishes featuring ingredients such as escamoles (ant roe), verdolagas (purslane), epazote, chapulines (toasted grasshoppers), mole Oaxaqueña and more.
14. Dive into the World of Cacao at the Museo de Chocolate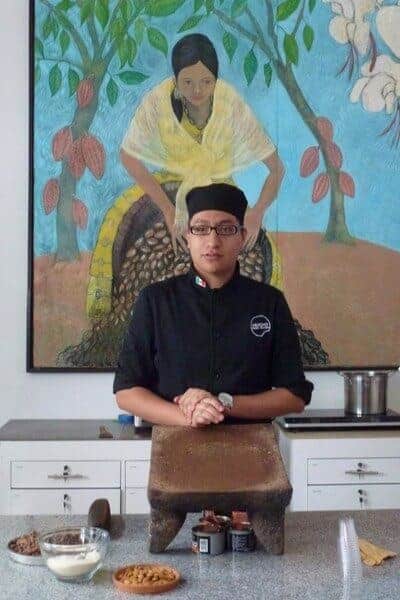 The cacao tree is native to Mesoamerica and the role of chocolate as a commodity, a currency and in fermented beverages can be traced back to 500 BC.
The Aztecs considered it both a luxury and a ceremonial drink. It was quickly adopted by the colonializing Spanish who introduced it to Europe.
Today cacao appears in the traditional mole sauces of Oaxaca as well as in Mexico's frothy hot chocolate drinks and desserts.
Learn all about chocolate at Museo de Chocolate (Google Map). This expansive cacao museum that focuses on the chocolate experience through its interpretation through artistic, cultural and gastronomic experiences.
The curated exhibit space filled with contemporary and 17th century art from private collections. It's a meeting place for chocolate lovers, cocoa farmers, artisans, gourmets, and international artists.
Learn how to grind cacao nibs and explore chocolate sculptures with Mexican themes developed by chefs such as Oswaldo Tapia and Victor Rivera.
15. Indulge in Churros and Mexican Hot Chocolate
Once you've learned all about the history, cultivation and culture of cacao, it's time to sample some of it in action.
The best place to enjoy hot chocolate in Mexico City's historic centre is at Churrería El Moro (Google Map). They've been serving up tasty churros and chocolate since 1935.
Peer through the window and watch the churros being fried and tossed in sparkling crystals of sugar. Then order yourself a mug of chocolate, served hot or cold.
For the ultimate indulgence, get a side of decadent dipping sauce in cajeta (caramel), dulce de leche or chocolate.
🌟 Pro Tip: Culinary Backstreets' Culinary Tour of the Centro Historico includes a churro and chocolate tasting at Churrería El Moro
16. Get Inspired at the Frida Kahlo Museum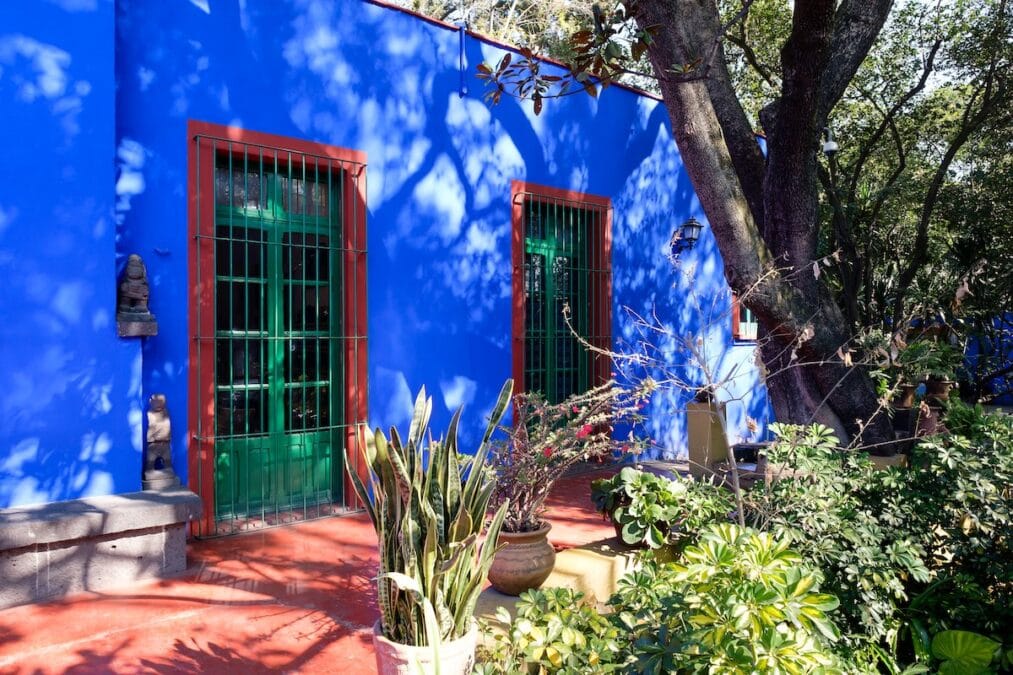 Situated in the borough of Coyoacán, known for its cobblestone streets and historic architecture, taking a tour of Frida Kahlo Museum is well worth doing on a weekend in Mexico City.
Known as the Casa Azul (Blue House), it offers insights into the life of the famous artist through its collection of personal items, folk art and art.
🌟 Pro Tip: Frida Kahlo Museum is so popular, admission tickets are often sold out. So, if you have your heart set on visiting, book a Frida Kahlo Museum tour in advance.
Also nearby is the Museum of Leon Trotsky (Museo Casa de Leon Trotsky. It's dedicated to the famous Russian revolutionary known for his role in the Bolshevik Revolution.
Check prices and availability of a Tour to Frida Kahlo Museum on Viator.com.
17. Get Artsy in Coyoacán
If you're visiting the Frida Kahlo Museum, plan to spend some more time in the Coyoacán neighbourhood. It's filled with street art, markets and independent coffee shops.
Don't miss visiting its historic centre. It features some beautiful colonial architecture such as San Juan Bautista Church and pretty Plaza Hidalgo surrounded by beautiful homes dating back to the 16th century.
This is also the place to browse artisan markets such as Mercado de Artesanias, Mercado de Antiguedades and Mercado Jesús Garcia.
18. Float along the Ancient Canals of Xochimilco
Centuries ago, the floating gardens or chinampas were an important part of the Aztec Empire.
Today, the 180 kilometres of waterways are a popular place to float along the canals in a trajinera, one of the colourfully painted gondolas.
While cruising the canal, you can listen to mariachi music, sip tequila and eat traditional street food while the scenery slips by.
While Xochimilco is located well outside the historic centre, it's worth factoring in a half-day to experience this unique oasis. Learn more in our post on Weird and Wonderful Xochimilco, Mexico.
🌟 Pro Tip: To save time, take a Tour to Xochimilco and Coyoacan that includes transportation, pick-up and drop-off from your hotel.
Check prices and availability of a Tour to Xochimilco and Coyoacan on Viator.com.
19. Visit the Majestic Pyramids of Teotihuacan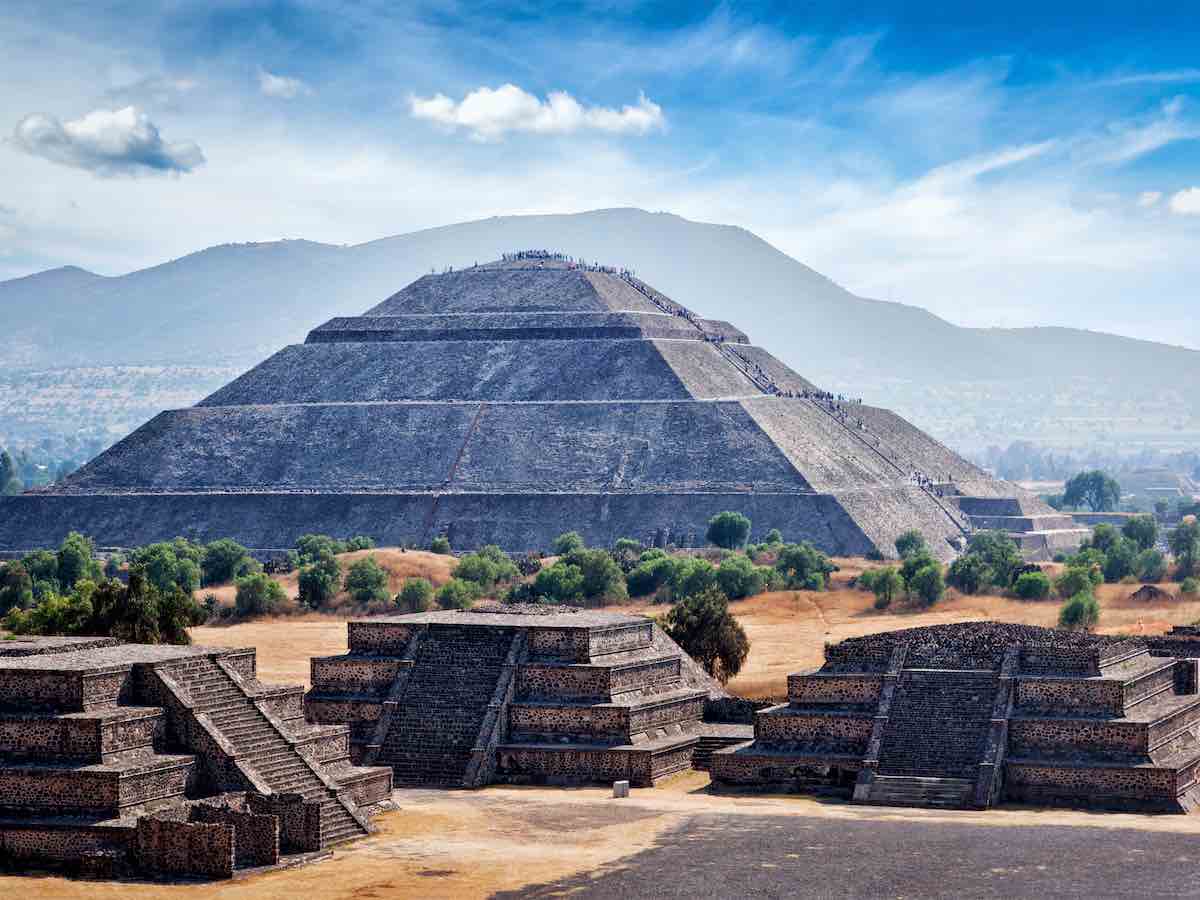 Located 50 km northeast of Mexico City (45 minute drive) lies Mexico's most impressive archaeological site – Teotihuacán, City of the Gods.
Built by the Aztecs around 300 AD, this UNESCO World Heritage Site consists of three main pyramids. The Pyramid of the Sun (the largest structure in all of Mexico), the Pyramid of the Moon and the Temple of Quetzalcoatl.
Other attractions at Teotihuacán include an archaeological museum, a planetarium and other smaller temples and palaces.
The best way to visit this popular archeological site is to take an Early Morning Tour of Teotihuacan and Tequila Tasting. This tour conducted by a professional guide provides insights into the structures and ancient culture, avoiding the crush of crowds. It wraps up with an entertaining liqueur tasting of tequila, mezcal, and pulque.
Check prices and availability of Early Morning Tour of Teotihuacan and Tequila Tasting on Viator.com.
For an especially unforgettable experience you can take a Hot Air Balloon Flight over the Teotihuacán Valley and see the majesty of this archeological site from a new perspective.
20. Soak up the Rooftop Bar Scene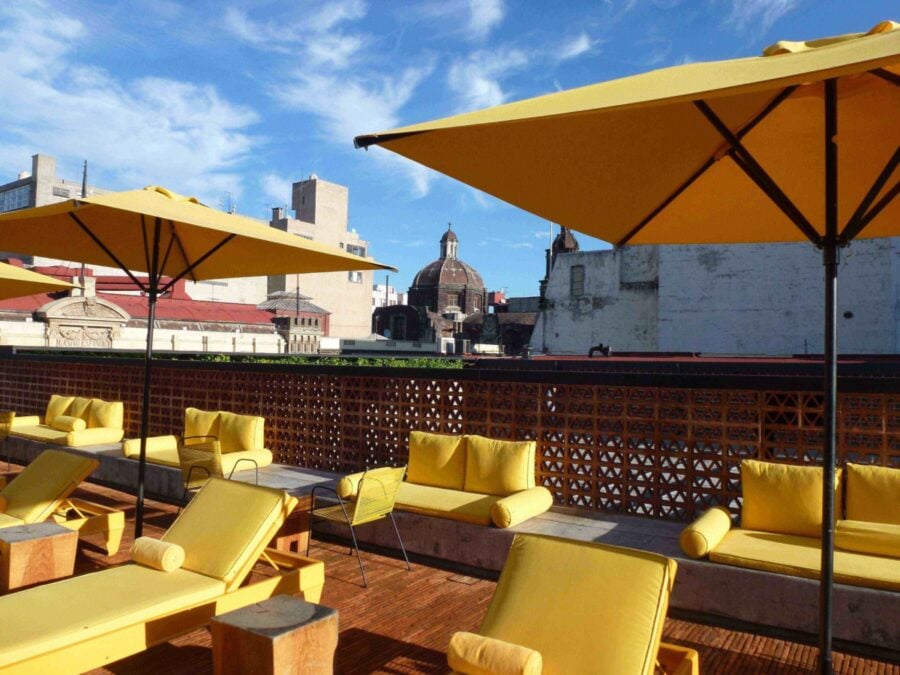 One of the top things to do on a weekend in Mexico City is hang out in a stylish rooftop bars.
Sip a margarita or an agua del dia (fruit water) at El Mayor, a long-standing rooftop bar next to the Templo Mayor. Soak up the views of the Metropolitan Cathedral in el Centro Histórico. The extensive menu of small bites includes Mexican classics such as taquitos, ceviche and tostadas.
At sunset, the rooftop lounge at Condesa DF, one of the most chic and trendy hotels in Mexico City, is another top spot for sipping cocktails. It offers views of the leafy treetops in the hip Condesa neighbourhood.
21. Go Art Gallery Hopping
If you're flexible with dates, it's worth timing your visit to catch Gallery Weekend Mexico. This exciting event takes place each September in 47 galleries across Mexico City.
Devoted to contemporary art it features work by more than 165 artists and attracts renowned art professionals and art enthusiasts.
For those looking for free things to do in Mexico City, you can't go wrong attending Gallery Weekend Mexico. It's one of the newest additions to the worldwide movement that began in Berlin. The event now takes place in Vienna, Madrid, New York and Chicago.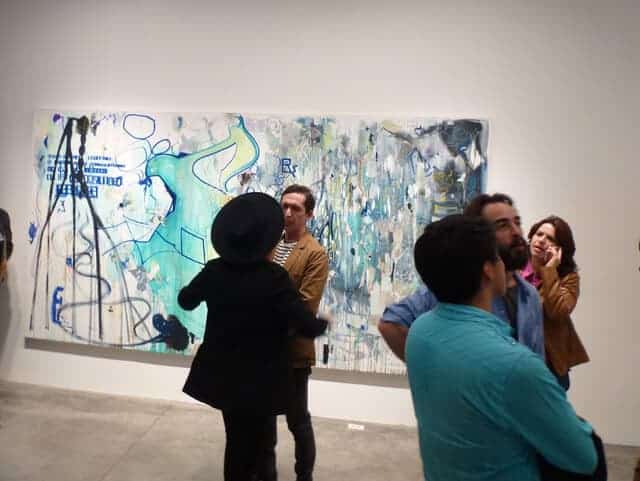 During Gallery Weekend Mexico free shuttle buses are available to drop you off at the top galleries in the most stylish colonias of Mexico City.
For art lovers, Gallery Weekend Mexico is a celebration of culture and life. So plan to stay late, enjoy cutting-edge contemporary art and get festive with tequila, wine and cocktails.
It's also an opportunity to purchase fine art pieces. Each venue inaugurates its most significant exhibitions of the season.
22. Make a Pilgrimage to the Virgin of Guadalupe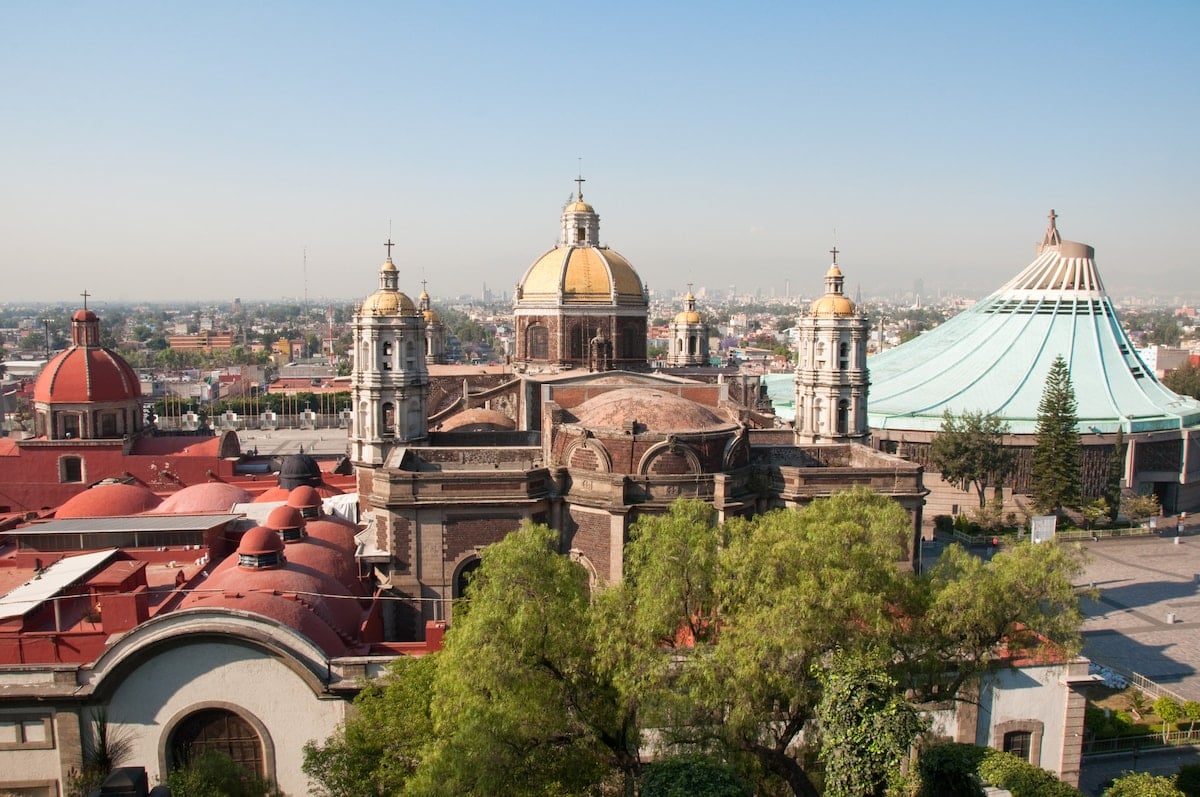 The Basilica of Our Lady of Guadalupe is one of the world's top religious sites. It's also a top attraction in Mexico City for Roman Catholics. This National Shrine of Mexico houses the cloak containing the image of Our Lady of Guadalupe.
The current structure dates to 1660. That's when the first chapel/shrine to the Virgin of Guadalupe was built on the top of Tepeyac Hill.
Today, it continues to draw the faithful from across Latin America and, even for non-Catholics, is a fascinating place to visit.
Best Hotels in Mexico City
One important consideration for a perfect weekend in Mexico City is choosing your hotel. Mexico City is huge. There's a wide selection of hotels in Mexico City for every budget.
Hotels in the Historic Centre
While it's possible to stay in a hotel near Benito Juarez airport (which can be handy if you have only one day in Mexico City or an early-morning flight), your best bet is to choose a central location.
That way you can reduce your time in the notorious traffic of North America's largest city!
Contributors Mark Stevens and Sharon Matthews-Stevens just returned from a weekend in Mexico City and share their hotel faves below:
Hampton Inn & Suites Mexico City – Centro Historico
While the mantra, "location, location, location," holds true for real estate, it's just as true for hotels.
That's why Hampton Inn & Suites Mexico City Centro Historico (Google Map) is a great choice. It's a ten-minute stroll from Zócalo, Mexico City's historic centre.
So you can explore city attractions in the morning and chill for a bit in your room before setting out on afternoon adventures.
Even though it's easy on the budget, Hampton Inn & Suites boasts spacious rooms (options include one-bedroom suites), many of which front onto an inner courtyard six stories high.
Though rooms are a trifle dated and lacking in frills, the building is both attractive and historical.
🌟 Hot breakfast – often featuring traditional Mexican favourites – is included in the price.
Check rates and availability of the Hampton Inn & Suites Mexico City Centro Historico on Booking.com.
Gran Hotel Ciudad de Mexico
From the minute you enter the Gran Hotel and climb the gracious stairway underneath a massive Louis XV chandelier and enter a towering lobby dominated by a Tiffany-style stained-glass ceiling, you're embraced by elegance.
Looking for superior accommodation in a romantic setting? Then book this hotel.
History and location make the Gran Hotel Ciudad de Mexico an irresistible place to stay. It's housed in a building that was once a palatial sixteenth-century residence right beside the Zócalo.
Some suites, boasting four-poster beds, front right onto the central plaza.
Even if you don't stay here, it's worth stopping to have a look: think a blend of Art Nouveau, Art Deco and downright Baroque ambiance.
🌟 For the ultimate in luxury, book your "Brunch at Terraza" for your weekend in Mexico City. It's got the city's best view.
Check rates and availability of the Gran Hotel Ciudad de Mexico on Booking.com.
Zocolo Central Hotel
For a couples weekend in Mexico City, check out the historic Zocalo Central, a mid-range, 4-star hotel beside the National Cathedral.
One of Mexico's most romantic hotels, it's also home to the Balcón del Zócalo restaurant featuring views of the main plaza.
Check rates and availability of Zocalo Central on Booking.com.
Downtown Hotel
At Grupo Habita's Downtown Hotel, a 17th century palace turned design hotel that's just steps from Mexico City's Plaza de la Constitución, you can walk to many attractions.
In the morning enjoy an espresso in the mezzanine patio graced by a painting by influential muralist Manuel Rodríguez Lozano.
Another highlight of this property is the rooftop patio. The pretty swimming pool is framed by the rooftops of Mexico City's historic centre. Note: Be sure to request a quiet room, away from the nightclub on the top floor.
🌟 Pro Tip: Grupo Habita owns several other chic hotels in Mexico City. So check their website for their Lucky Day specials and you might score a discount.
Check rates and availability of Hotel Downtown on Booking.com.
Hotels in Roma Norte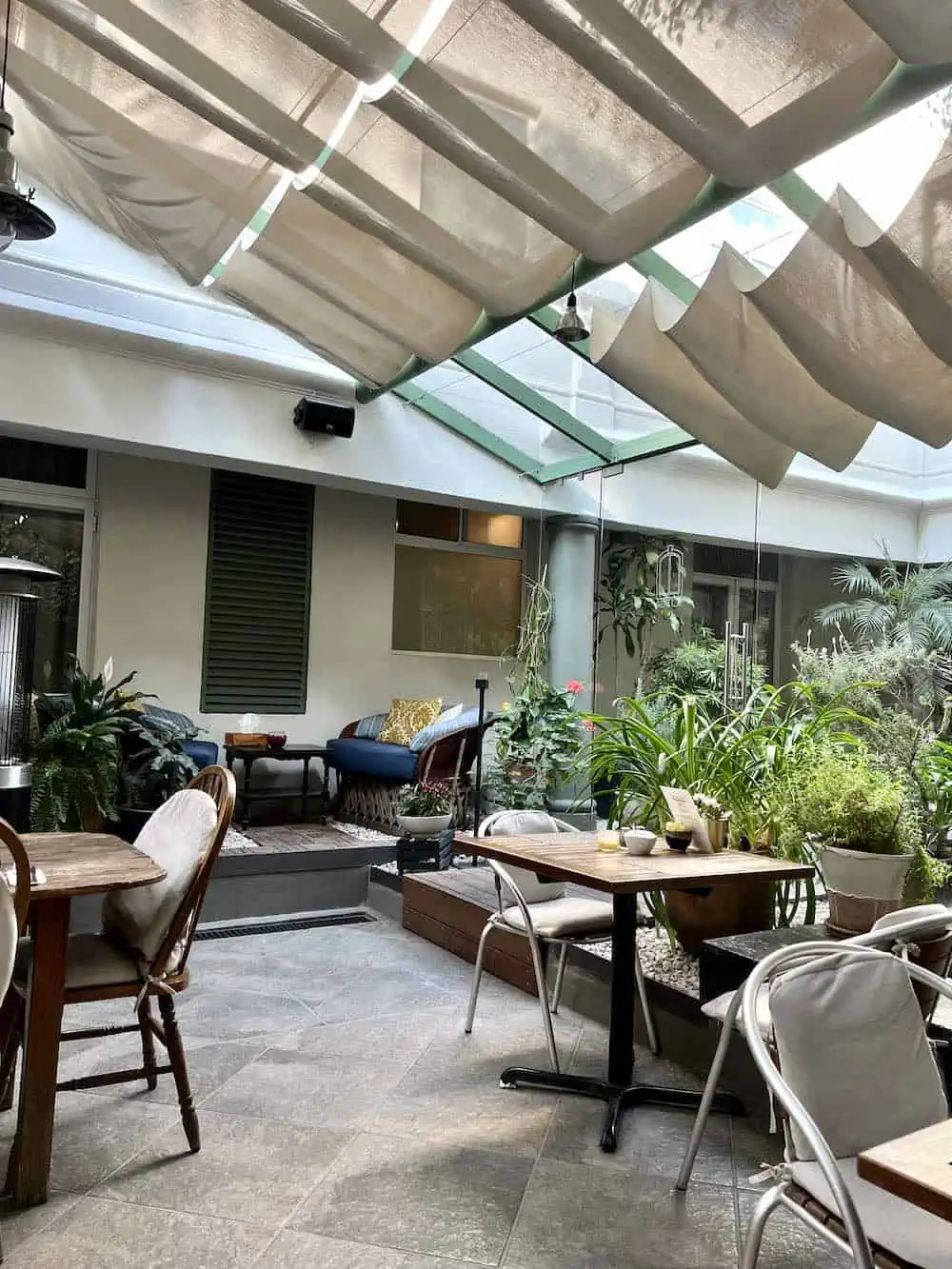 Another great option is to stay in the trendy Roma Norte neighbourhood. You'll still be close to Mexico City's major attractions but you'll get more of a local feel.
You'll love the leafy plazas, cafes, museums, bars and restaurants around Hotel Villa Condesa, a restored mansion in Roma Norte.
Check rates and availability of Hotel Villa Condesa on Booking.com.
Travel Guide to a Mexico City Weekend
Getting around: Taxi fares at Mexico Airport are regulated and the usual fare to the Centro Historico is about 300 MXN pesos. Purchase your ticket at one of the authorized booths near the arrival gates. Then, present your ticket to the driver at the taxi stand outdoors.
Uber: It's also possible to take Uber or DiDi to get around Mexico City. I haven't taken Uber in Mexico City but reports from others who have are positive. Do not hail a taxi or take a car offered by touts at the airport or on the street.
FAQs
Can you do Mexico City in a weekend?
Although Mexico City is one of the world's largest cities, it's possible to do Mexico City in a weekend by focusing on its historic centre or centro historico. This UNESCO World Heritage Site is relatively compact and contains the majority of Mexico City's major attractions and landmarks.
Is Mexico City worth it for 3 days?
Yes, it's totally worthwhile to visit Mexico City for 3 days. Most of its major attractions and restaurants are located within the city's compact historic centre, a UNESCO World Heritage Site. They can be covered in a two day itinerary which leaves one full day for day trips to see the Xochimilco canals or the Teotihuacan pyramids.
Is Mexico City a walkable city?
Although Mexico City is one of the world's largest cities, it's centro historico ( historic centre) is quite compact and walkable. It's also possible to take a tuk-tuk or ciclotaxi to get around if you get tired.
Are there neighbourhoods to avoid in Mexico City?
While tourists shouldn't go venturing into side streets or exploring any neighbourhood in Mexico City (including around Benito Juarez Airport) alone at night, certain neighbourhoods should be avoided completely. La Lagunilla, Tepito, San Felipe and Bordo de Xochiaca are generally considered the most dangerous neighbourhoods in Mexico City for crime.
Save to Pinterest!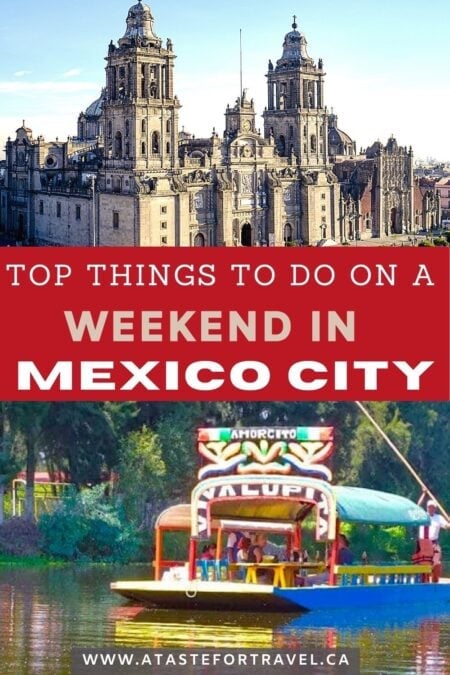 Other Popular Mexico Travel Articles
Dividing her time between Canada, Guatemala and Mexico (or the nearest tropical beach), Michele Peterson is the founder of A Taste for Travel. Her award-winning travel and food writing has appeared in Lonely Planet's cookbook Mexico: From the Source, National Geographic Traveler, Fodor's and 100+ other publications.
Read more about Michele Peterson.